T
This wedding at Ex-Nihilo blew me away. I was surprised, as I hadn't photographed at this particular winery before. Later, I learned they only host a maximum of 5 weddings a year, making this a very special day indeed.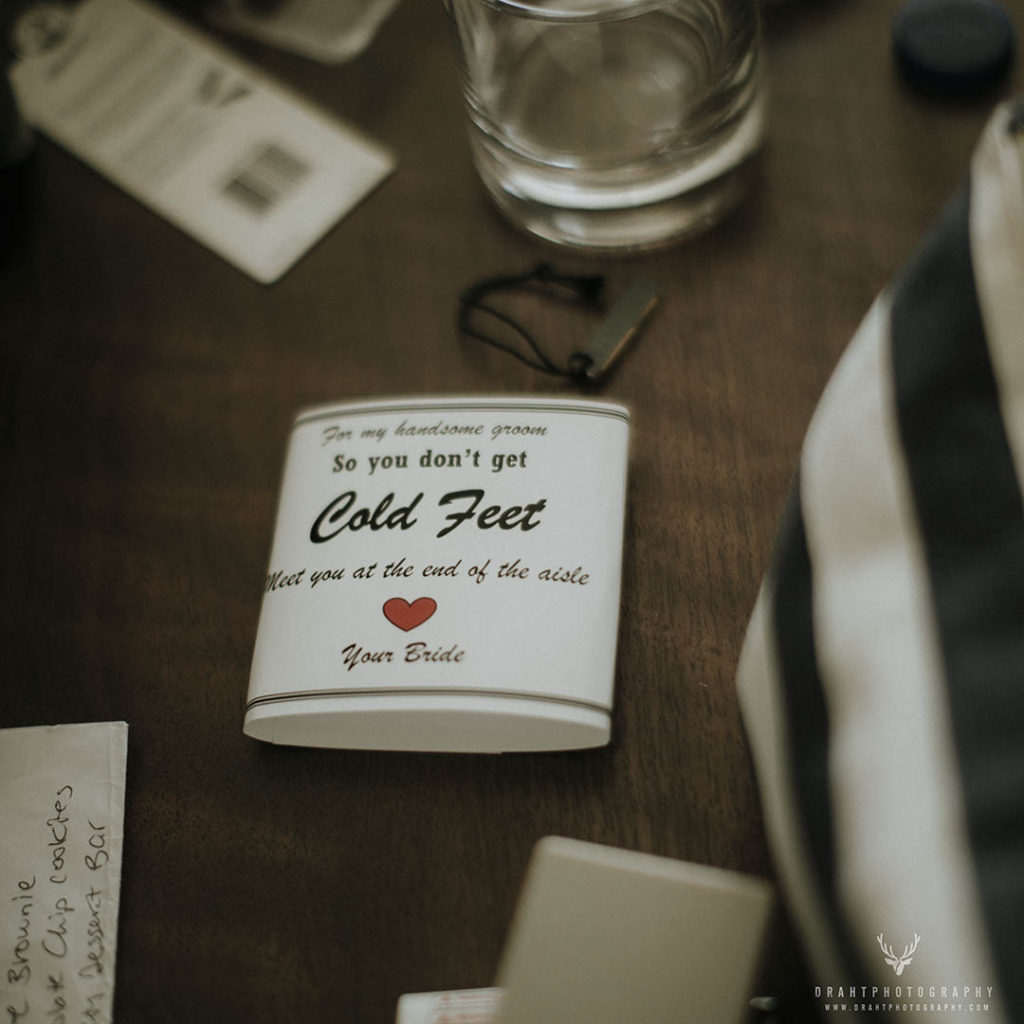 My day began at Sparkling Hill. The guys were busy helping each other get dressed. A top button was being particularly stubborn. We all banded together and dedicated ourselves to getting this situation taken care of.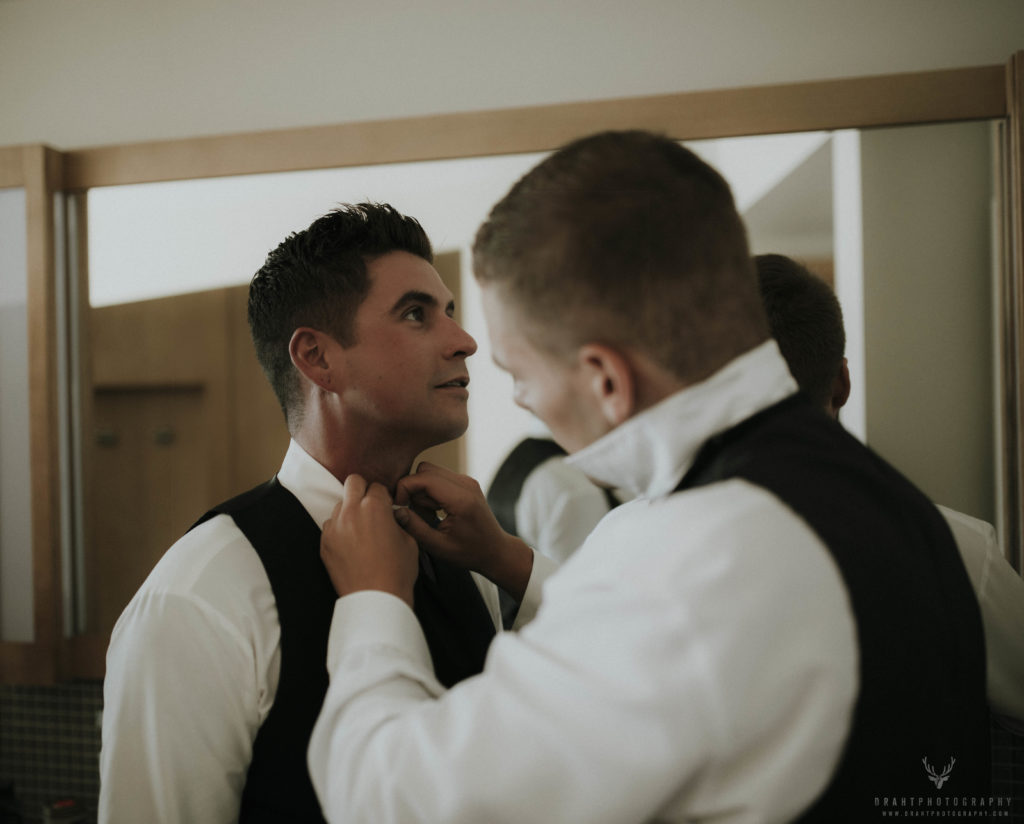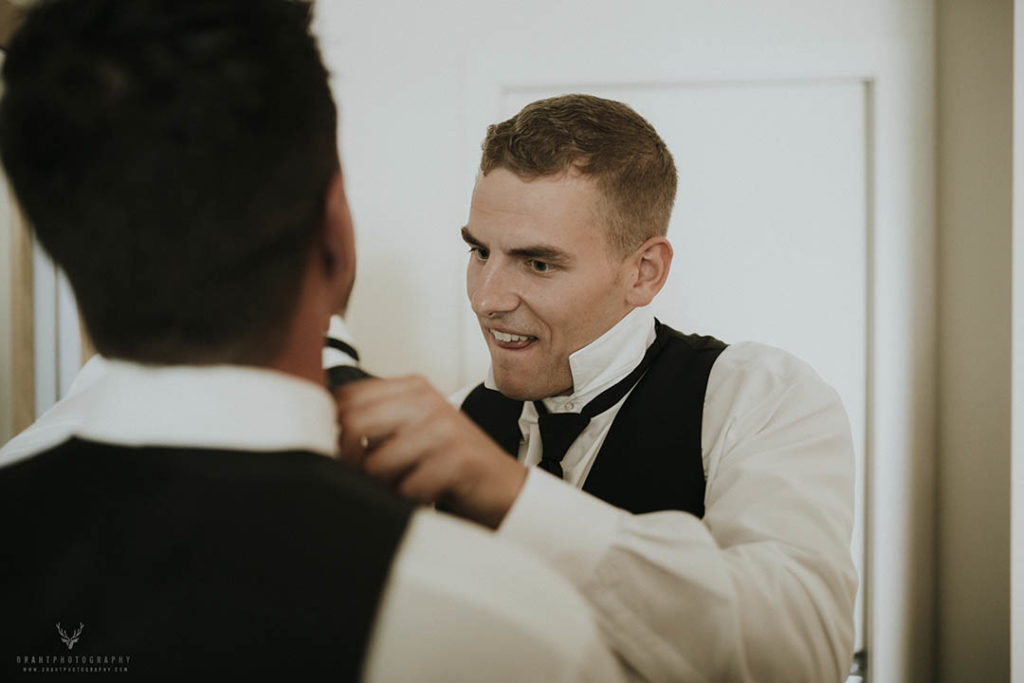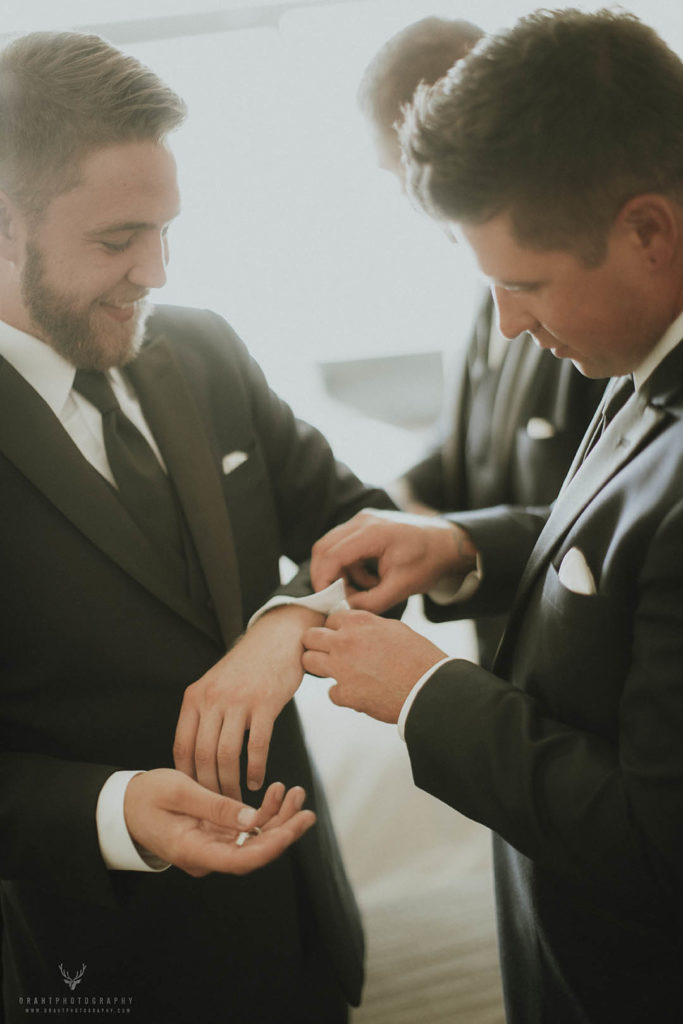 After this, pocket squares, ties, and cufflinks. As a modern man, every detail must be taken care of. Before long, everyone looked their absolute best. Feel free to zoom into that pocket square.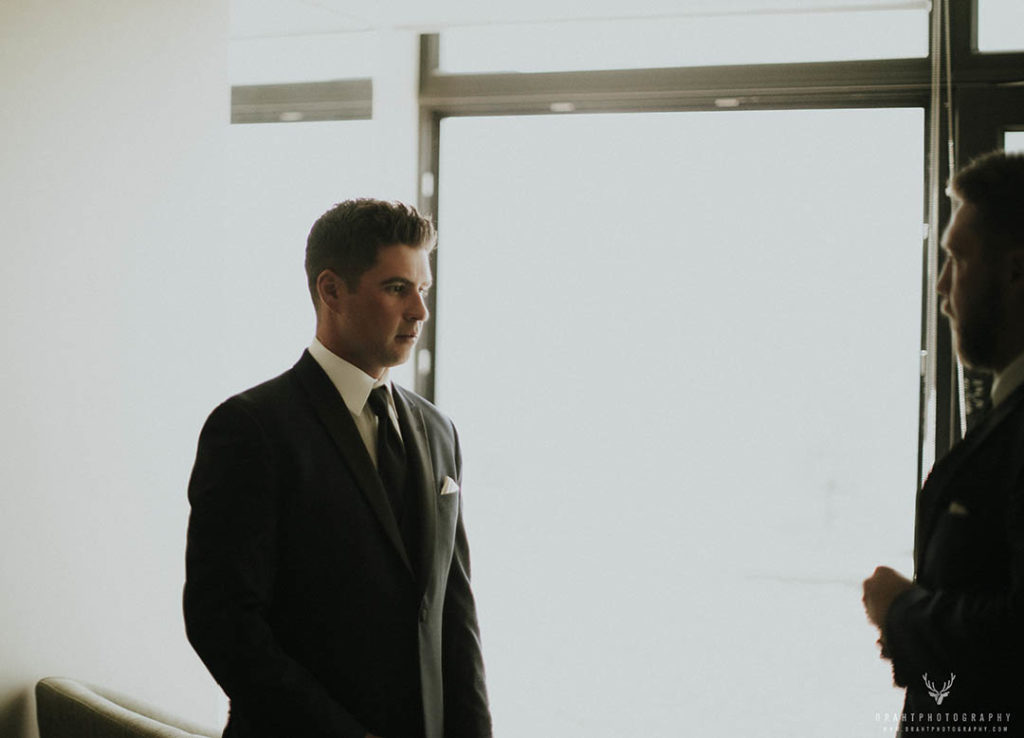 Just in time too! We had a bride out on the golf course, awaiting the first look.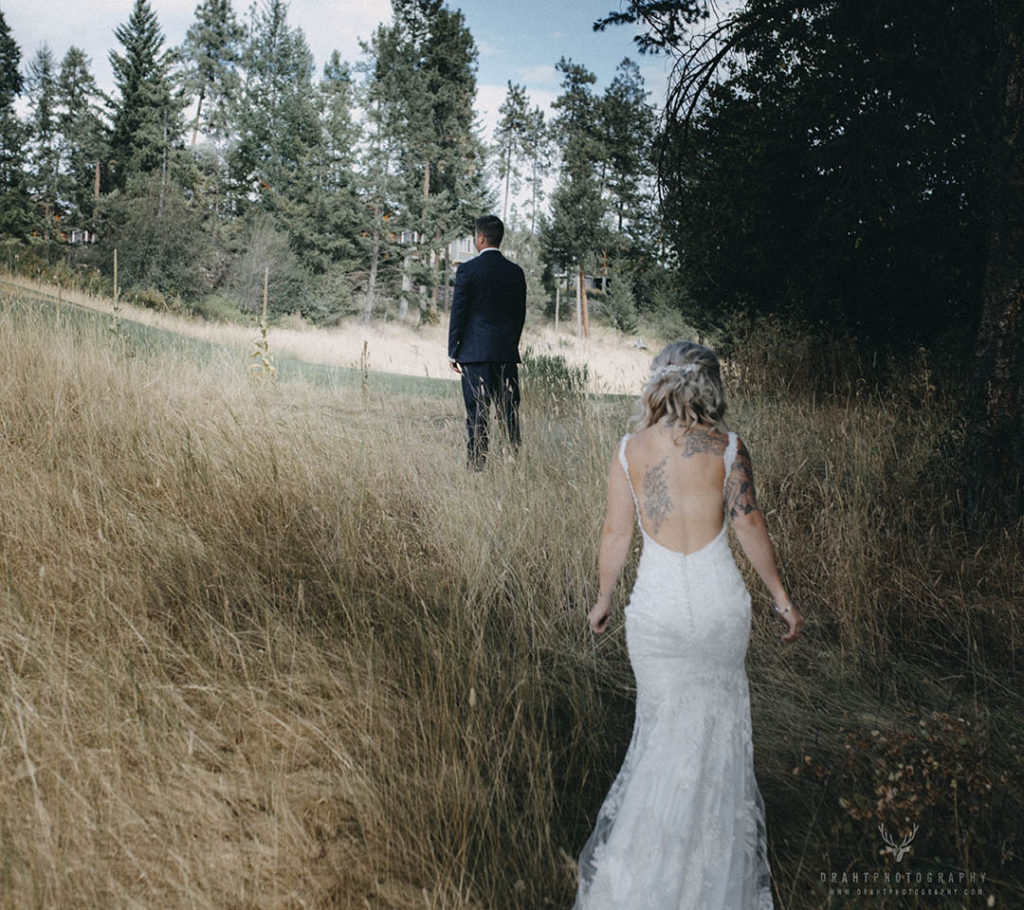 The first moment I saw her, I knew our groom would be swept back. She stopped, a few feet behind him. Although they both did their best to diffuse the situation, the air was thick with excitement.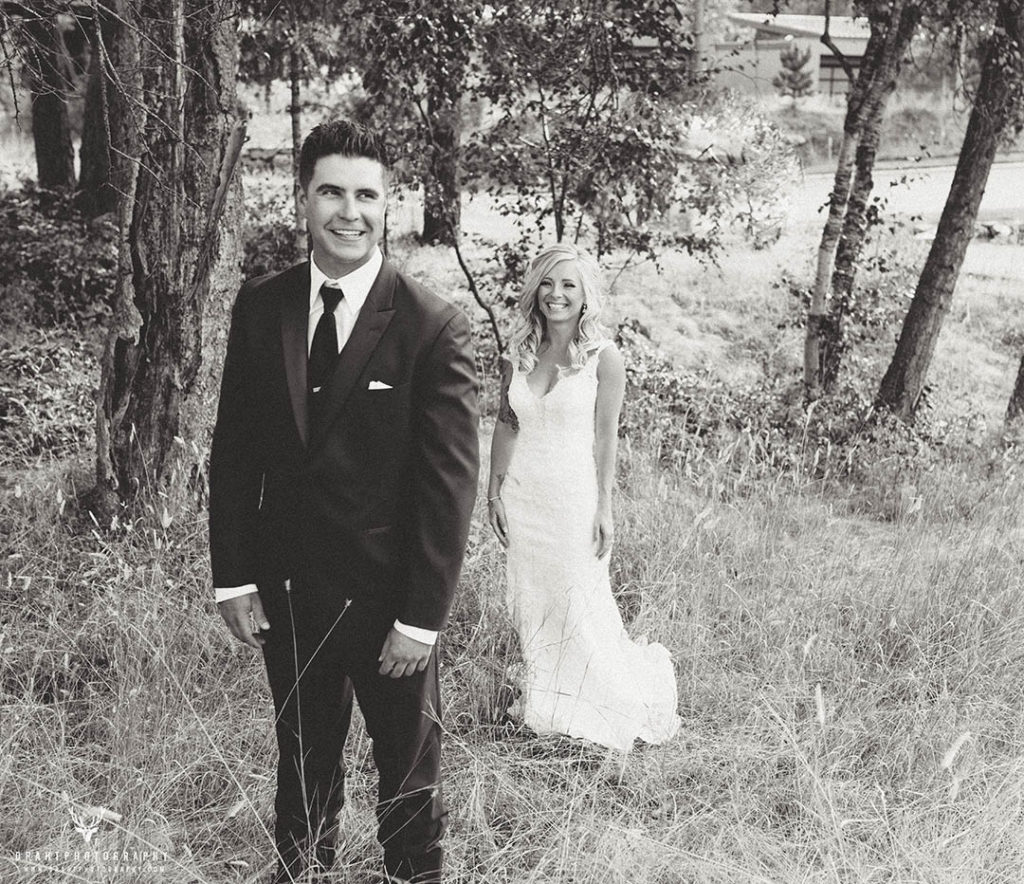 At this point, sometimes couples say something sweet. She just said, "Well, turn around!"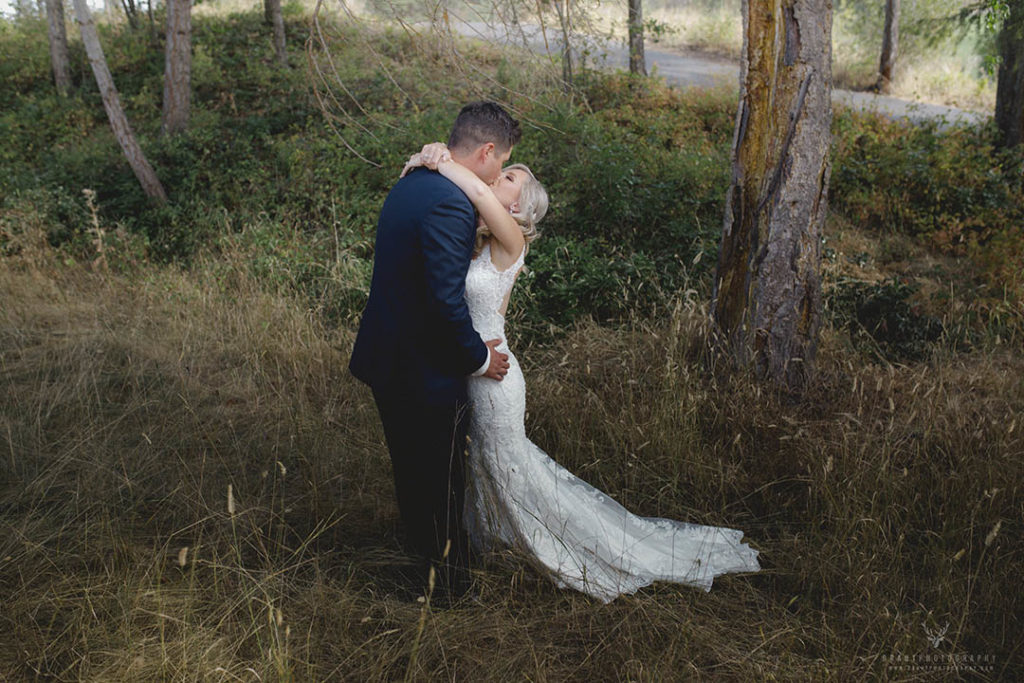 He was taken aback to say the least. After a few words were said, we joined the rest of our bridal party in our extra luxurious bridal chariot. We all shared a laugh, remembering what the limo guy quoted us.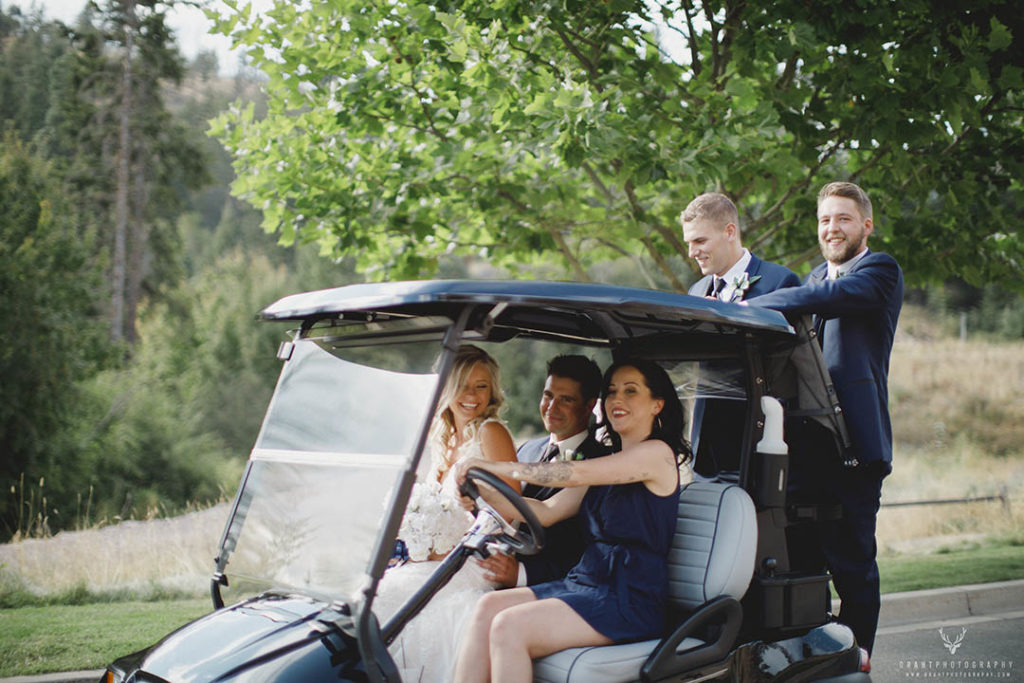 All the way from Predator Ridge to Ex Nihilo,we basked in elegance,class and a cool breeze.

Fun fact, I stitched together 20 photos to make this panorama. It was the only way to show you how incredible the view really was. The clouds broke up the sunlight, leaving hazy shadows of the sun and crepuscular rays falling into Okanagan Lake.
Our officiant, the lovely Nadene Rogers, was amazing. We had time to chat before hand, and I was blown away with her dedication to the day. She has a gentle way about her. "I'll do this until I'm 80, I hope. I'll stop when I can no longer speak." I feel the exact same way.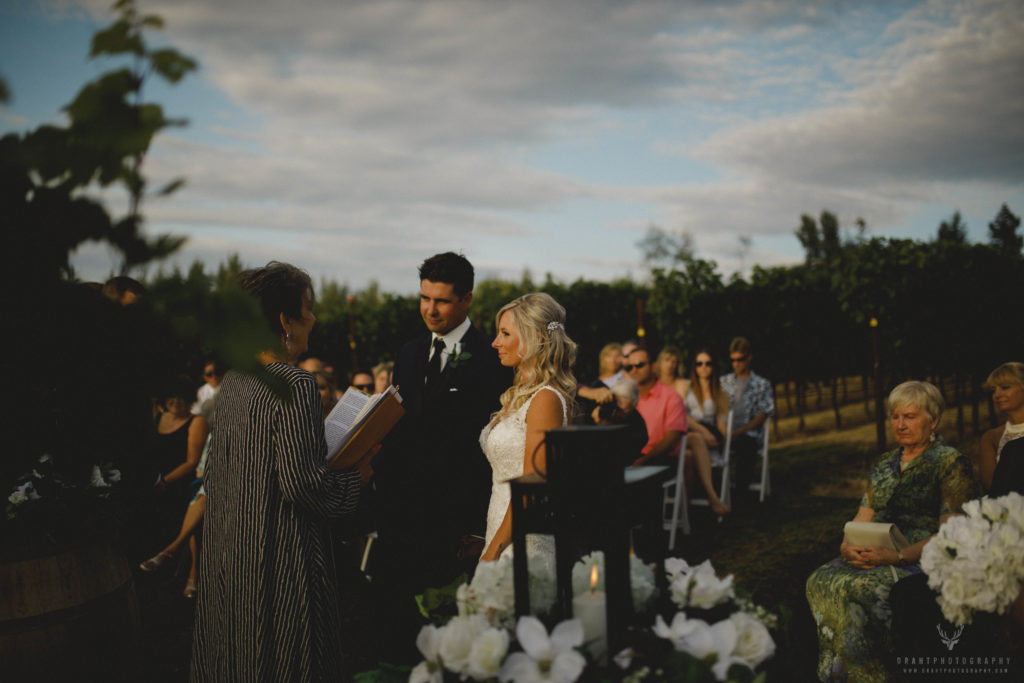 This was the most serious, solemn part of the day. Like many couples before them, they had written down vows to each other. The vows were destined for a special wine box, to be opened in five years.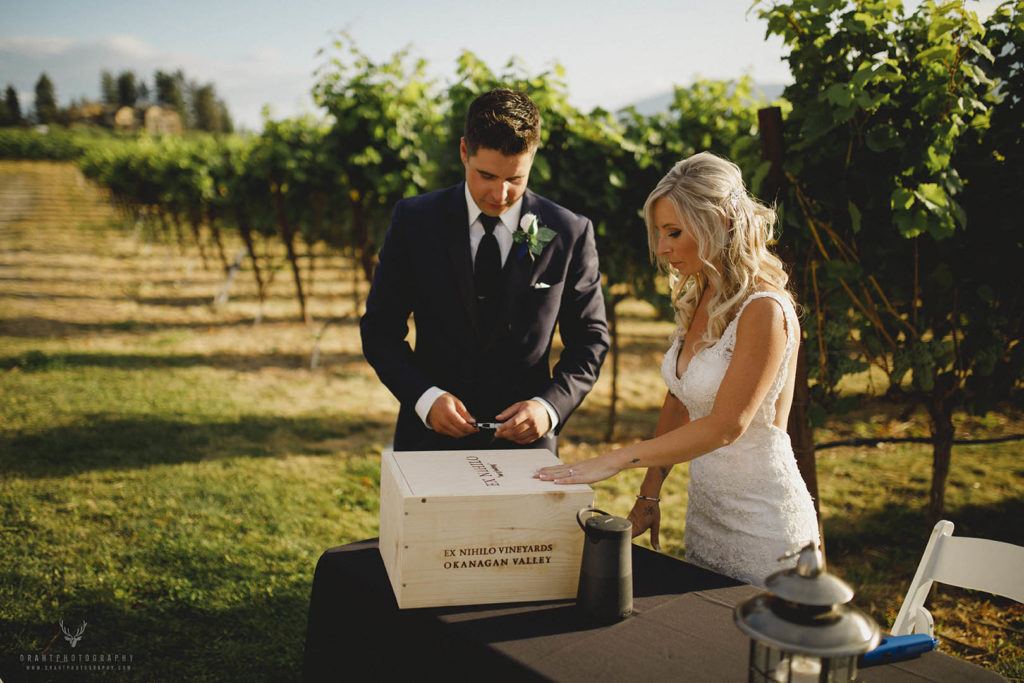 This is a solemn ceremony. After this day, their lives will change forever.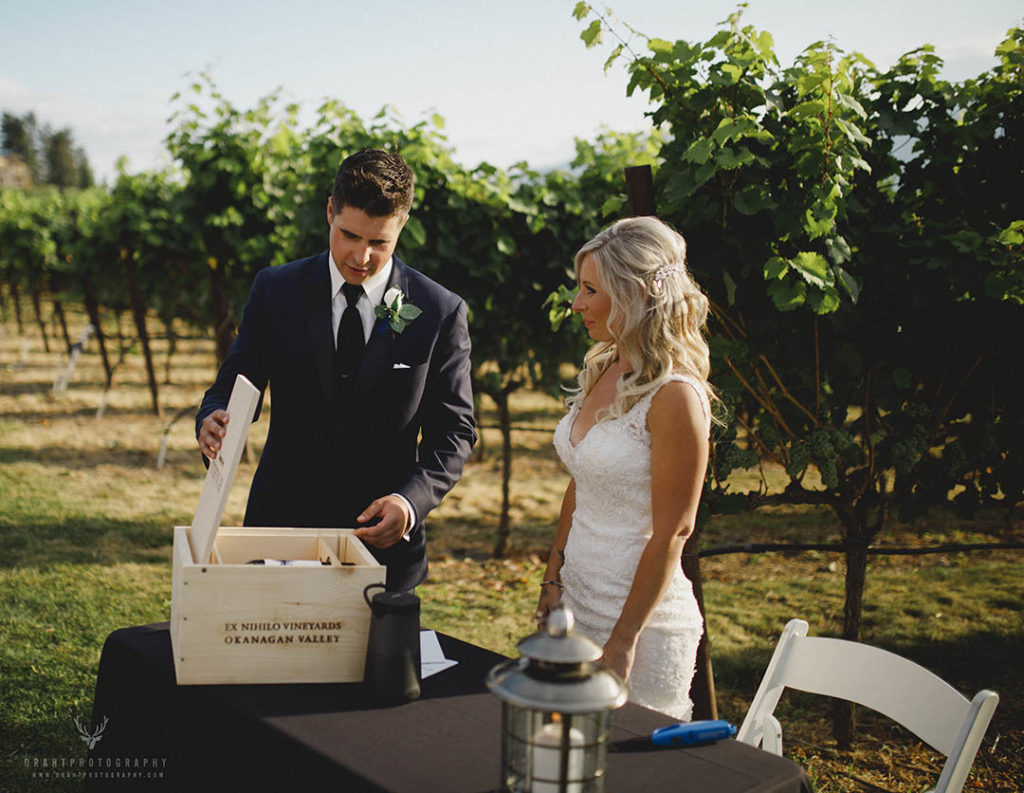 It's worth it to pause for a moment, just to see the expressions on their faces.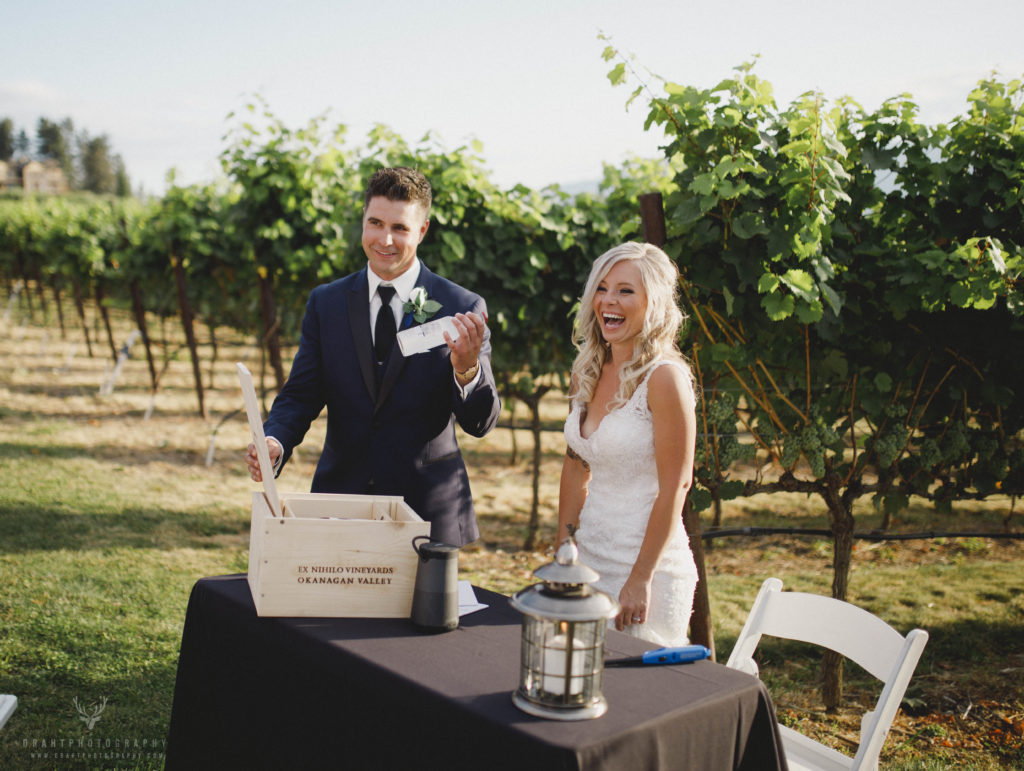 Our groom got iced. He got iced hard. She'd hidden that Smirnoff in the box the day before, and the only thing left to do was for him to drink it in front of everyone. The crowd, of course, lost it. Everyone was clapping and cheering him on. What's a guy to do?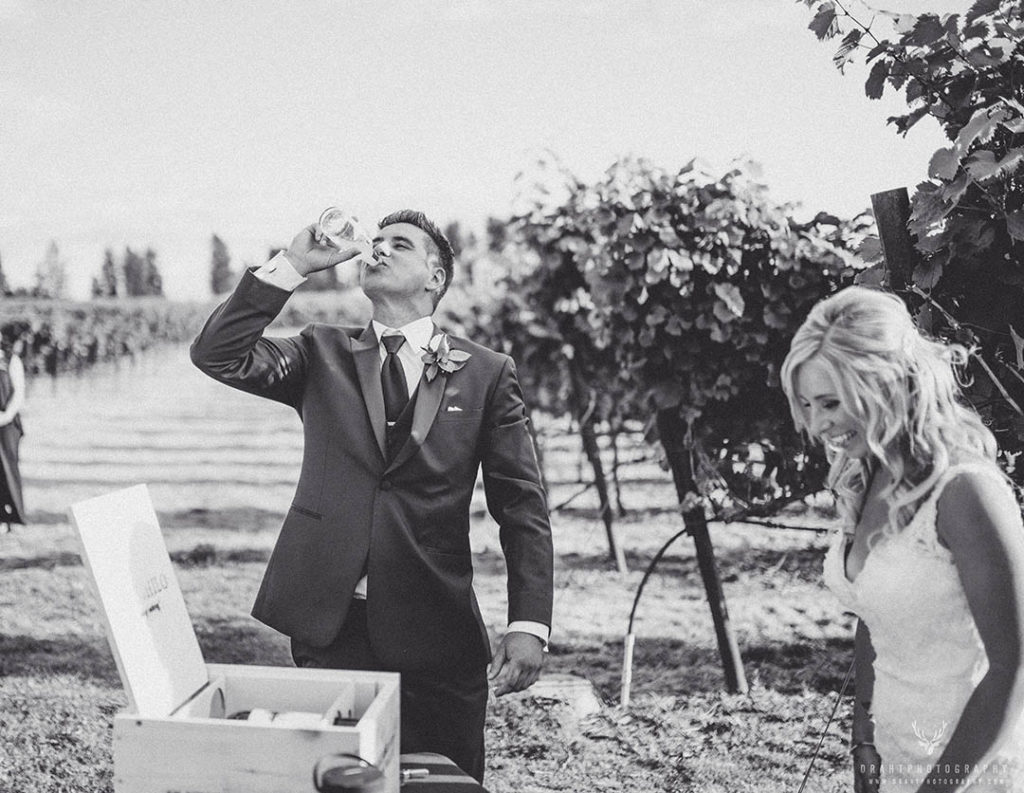 He downed it all, wiped off his mouth with his hand. and simply proceeded back to the officiant.
They kissed. With the sunset, smoke, and Smirnoff, it was every bit as epic as you think it'd be.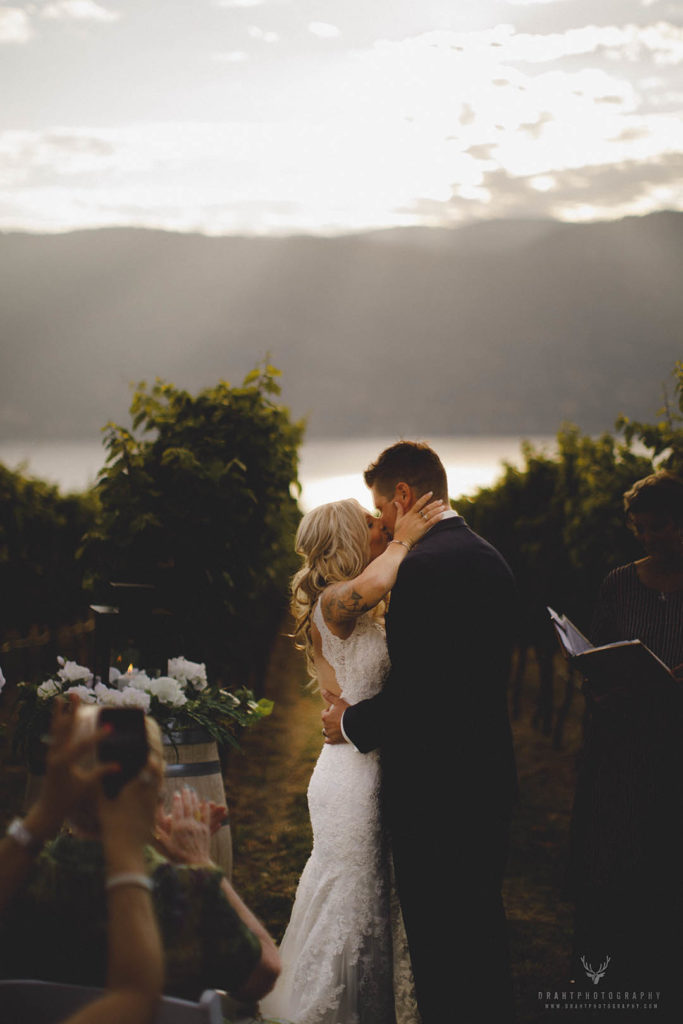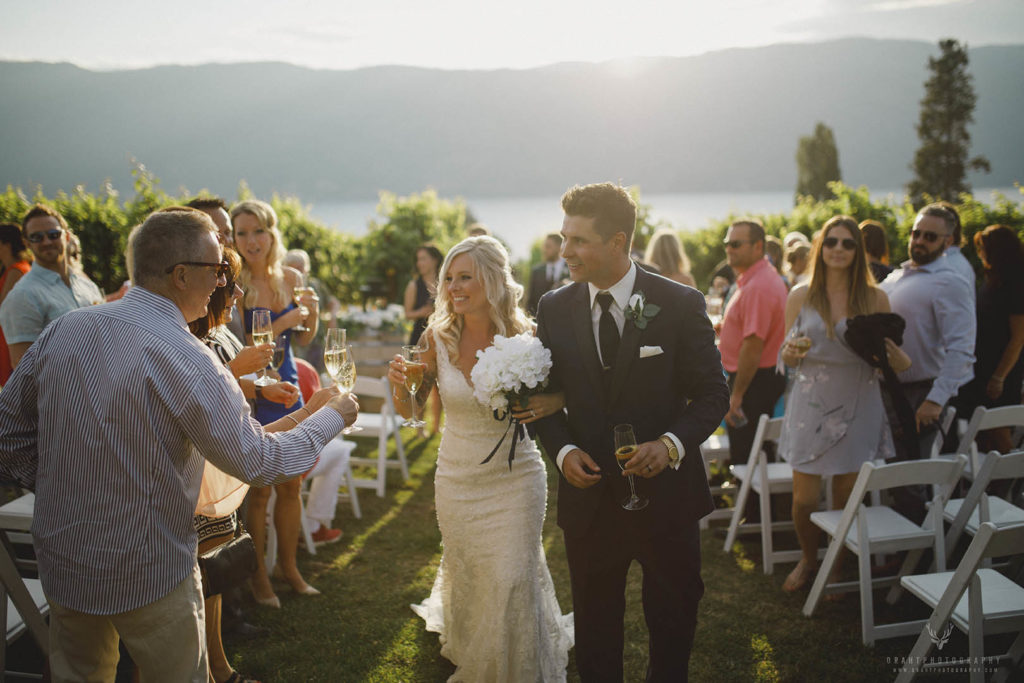 Heading up the aisle, they were stopped in every row by guests wishing them cheers. Shout out to the staff right here – they had passed out wine glasses to every guest during the ceremony. These two are so loved. Every person wanted to stop them, maybe to have their picture taken, or perhaps for a short conversation. Knowing this, after family formals, I dragged them away. I needed a headliner.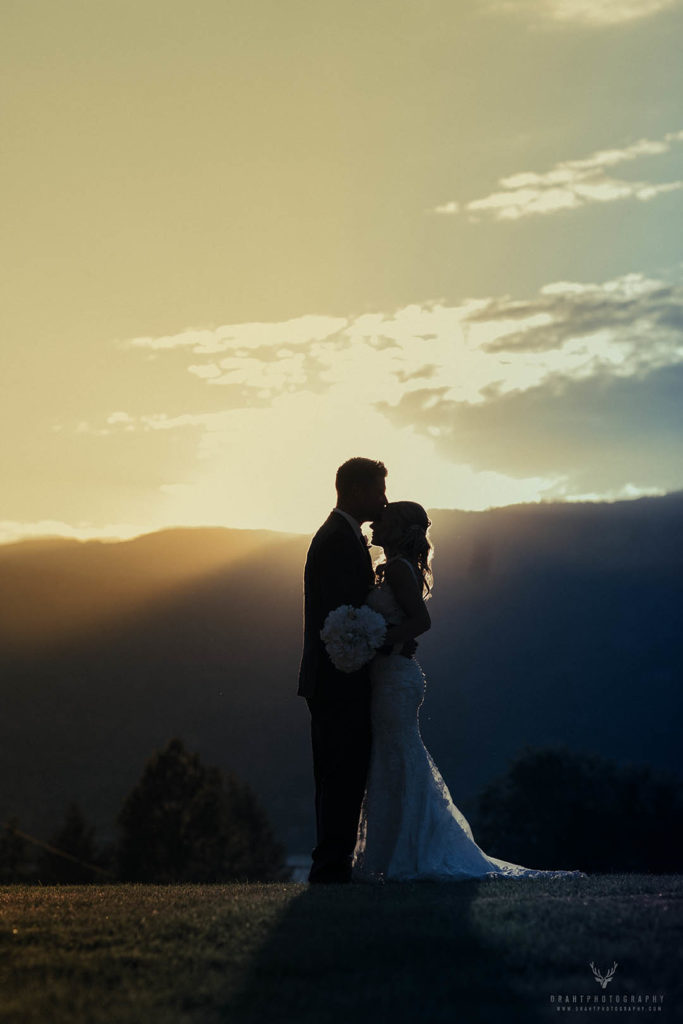 The hazy smoke cast shadows upon the BC mountains, as we caught the last of the sun. Normally, I have to do a sneak away session to get these sorts of photos.
Fun fact for the nerdy photographers out there, I used complementary colour theory on these photos. Yellow and dark blue are opposite of each other on the colour wheel, and so they stand out as much as possible. That gives the greatest possible range of colour. The greater the range of colours, the more pleasing the image is to our eyes, because it lets our brain reconstruct the scene with greater accuracy.
Time to head back to the venue! Right away, I noticed the scotch bar was a huge hit. Loaded with high end whiskies and cigars, the consoeurs flocked.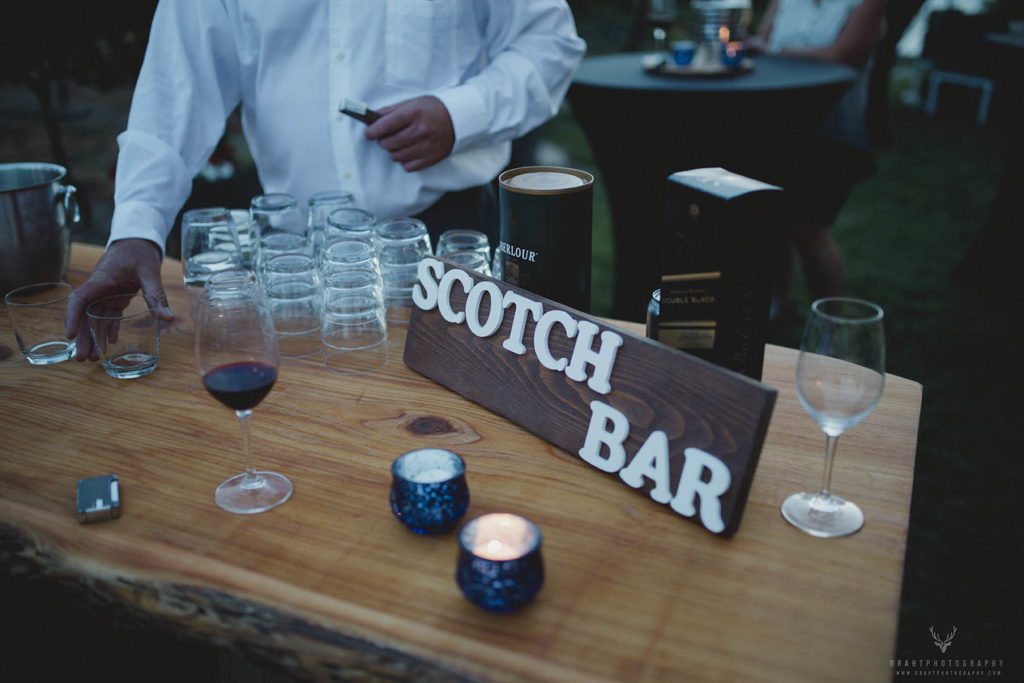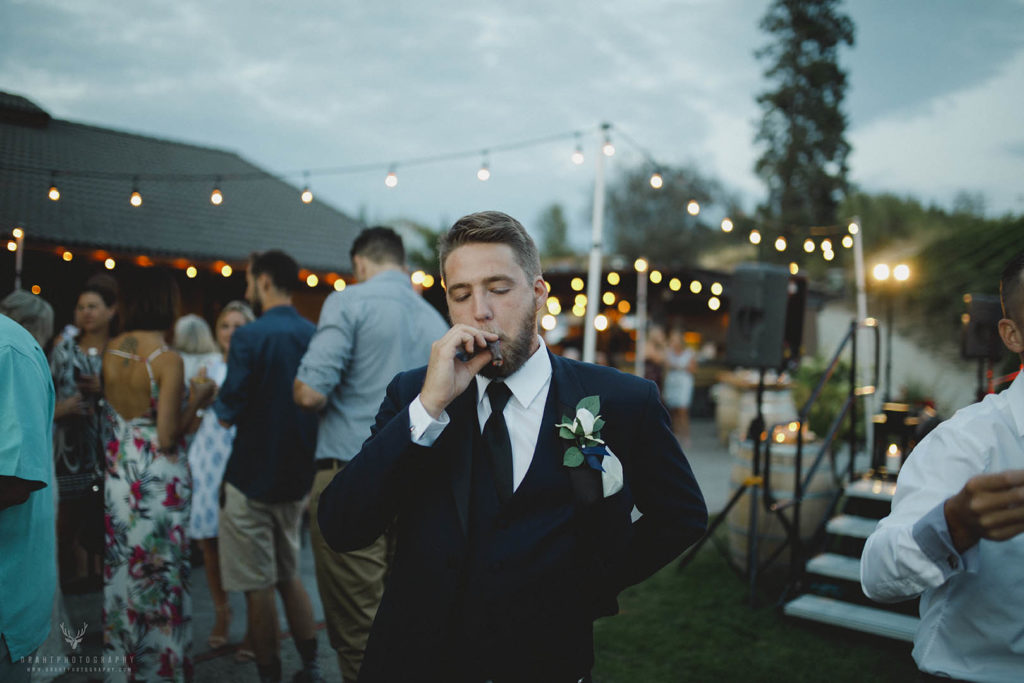 This guy's name is Scott. He's the groom's brother. Scott, I know you asked me for a special photo through my car window as I left. You were kickass groomsman, and you looked great doing it. Just long click this next image to save it to your iphone.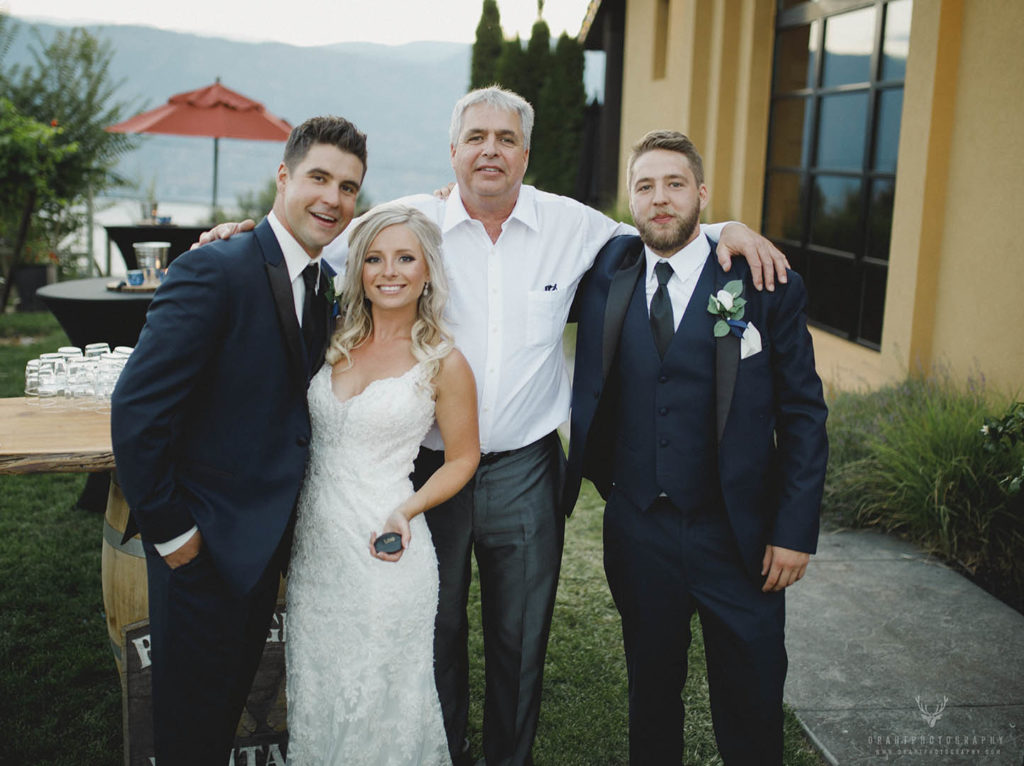 The night continued on. Even past the 10:30 pizzas, the bar was open and the live band played.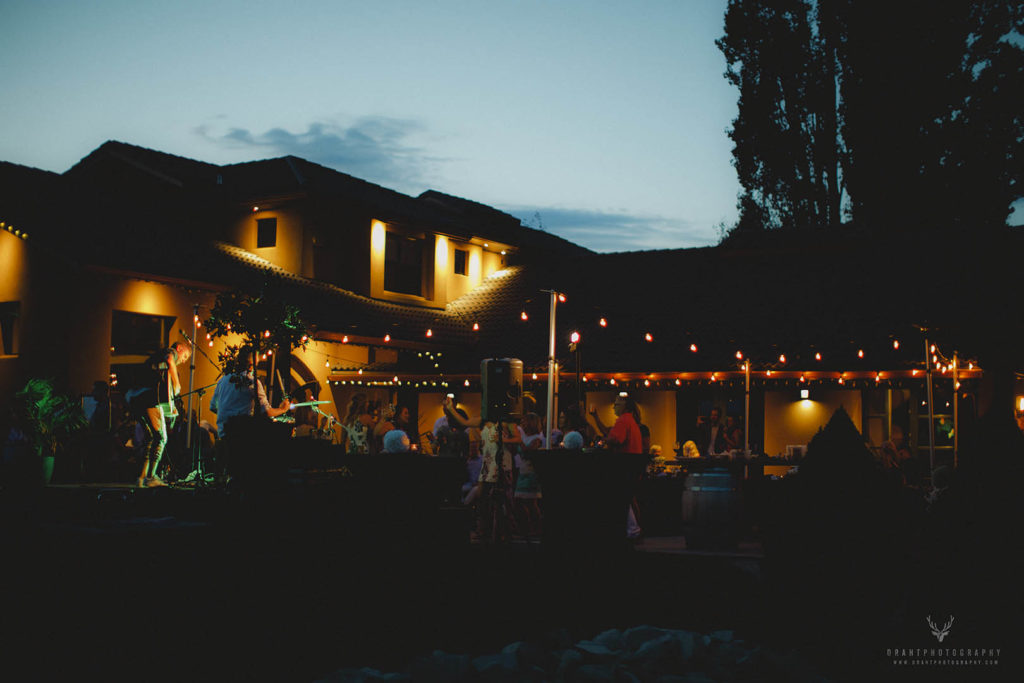 First dances were tearful, and slow songs were sang.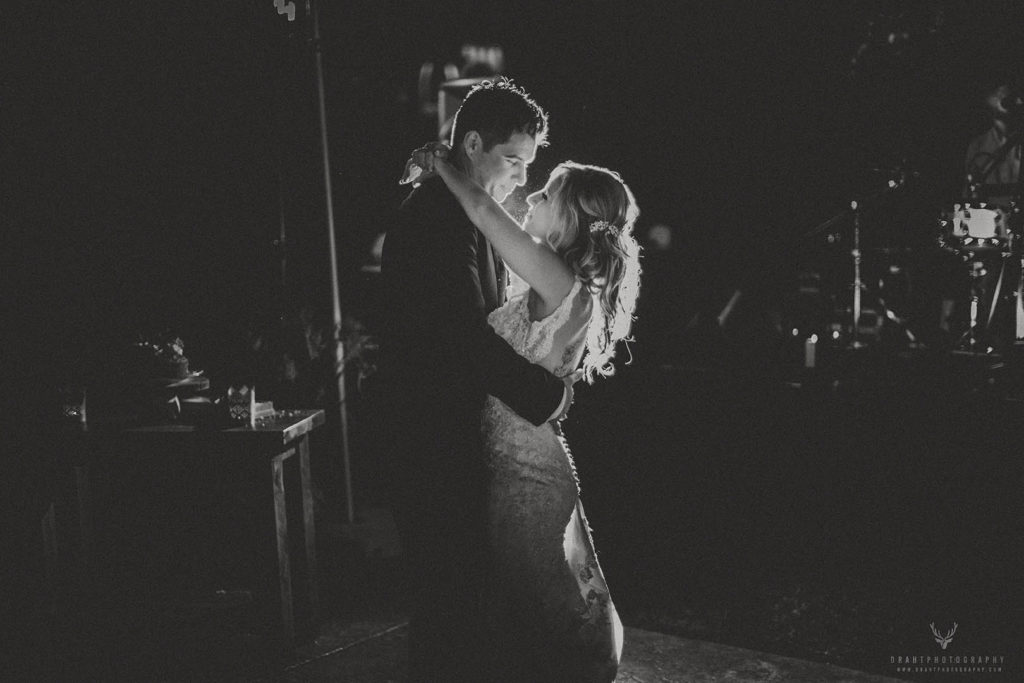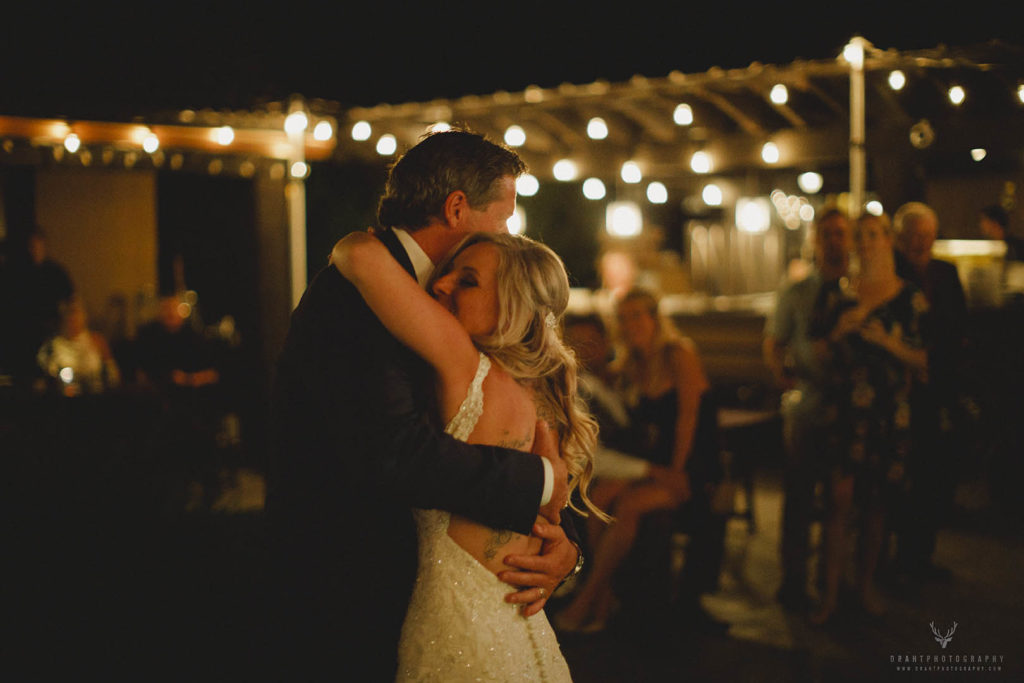 So this is where I'll have to leave you. Right at this daddy-daughter dance on this hot summer night. I have so many incredible images to share.  That being said, I do need a little time to edit the photos. 3 weeks, to be exact.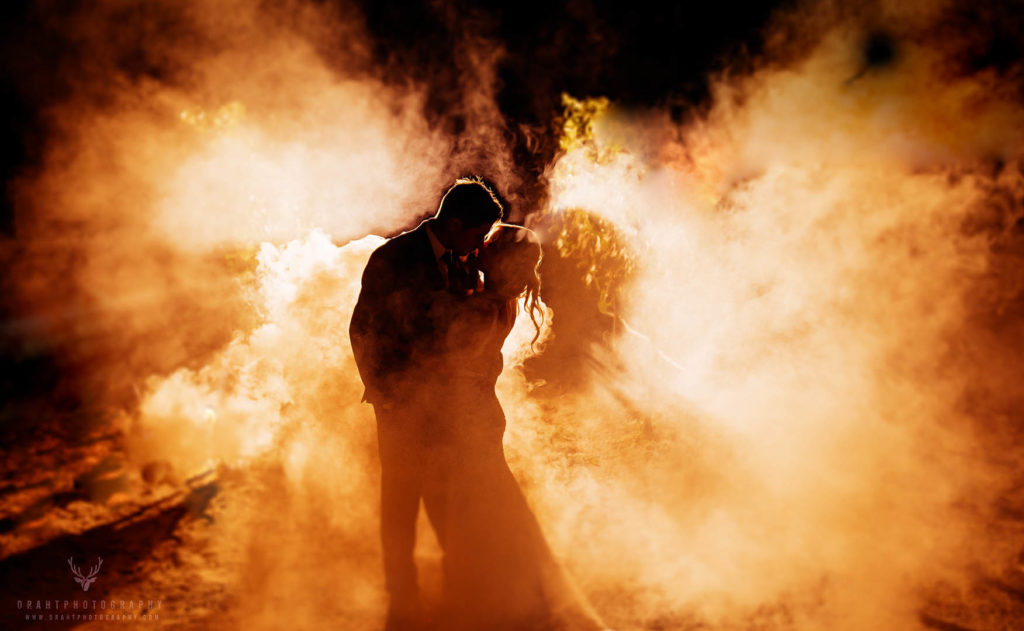 So keep in mind, this is only a sampler. At 30 images, one of the biggest ones! I did mean to be finished at 1am, but I might have gotten a little carried away.
If you personally know the bride and groom, feel free to contact me here. Let me know who you are, along with the bride and groom's name, and I'll make sure you get a link to the finished album!
If you know someone who'd like to see this sneak peek, feel free to click one of the share buttons on the top or  bottom of this entry, to share and tag them! Although I try to get the word out, a lot of family members and amazing bridesmaids and groomsmen don't know about these samplers!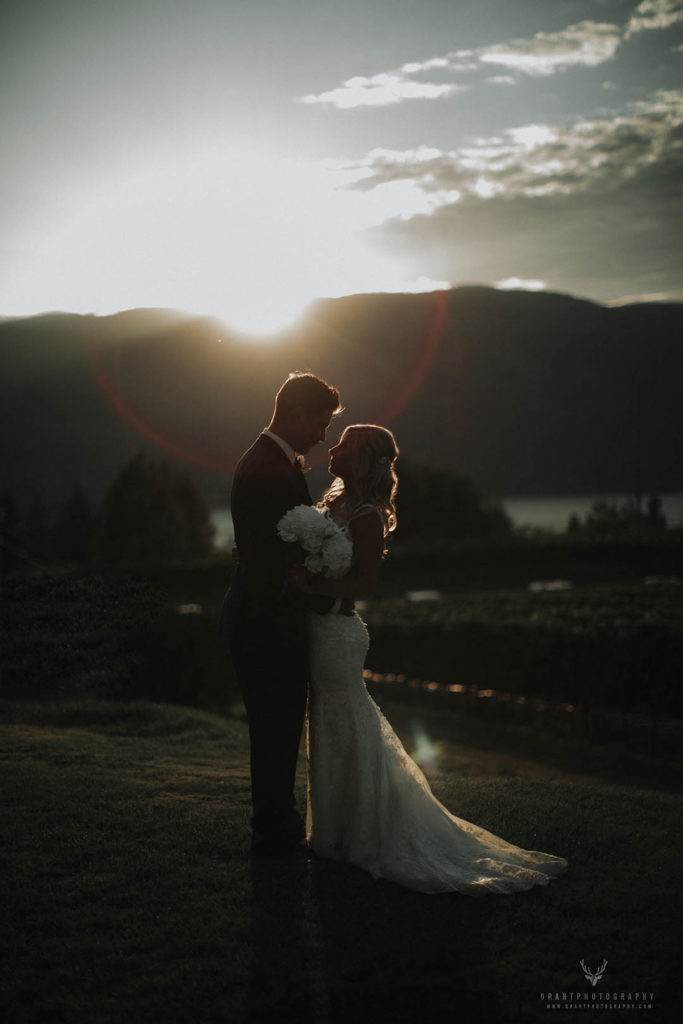 Thank you for reading this far. I put a lot of time and work into these sneak peeks so it's great that you've taken the time to read this far!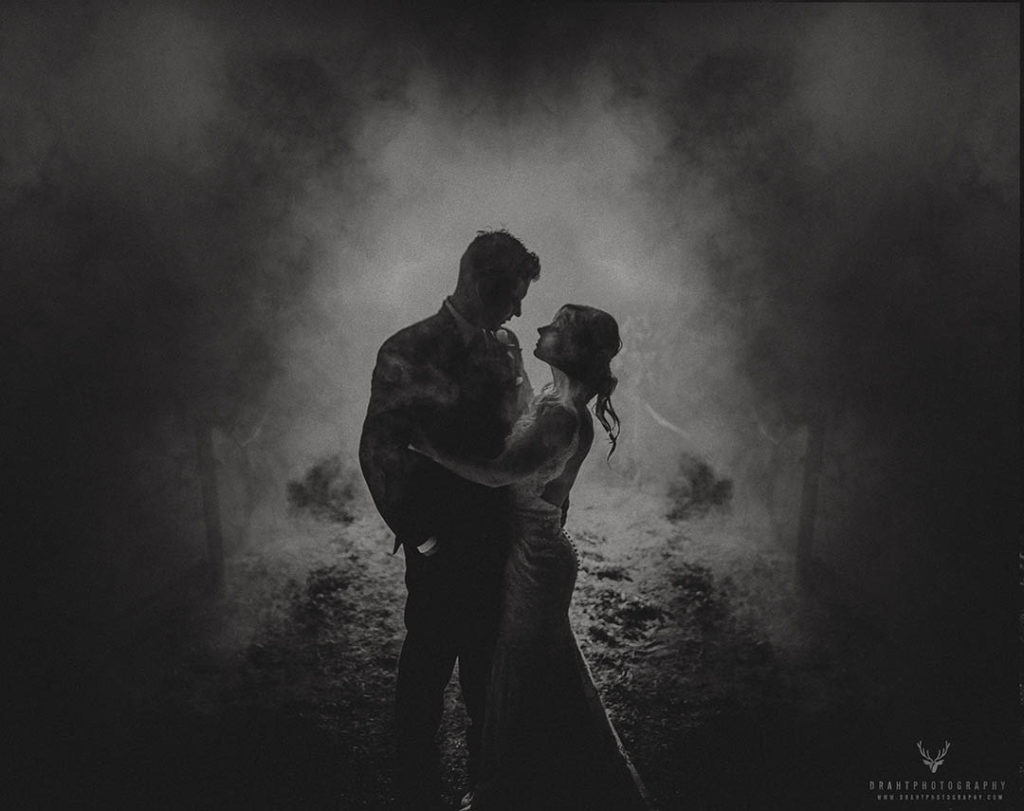 If you'd like to keep a picture, even on mobile, just click it and it will open in a separate window. You can save it from there.
Lastly, if you'd like to stay updated, feel free to follow me on Instagram, facebook, twitter, or Tumblr for frequent updates. Talk to you all in a few days!