I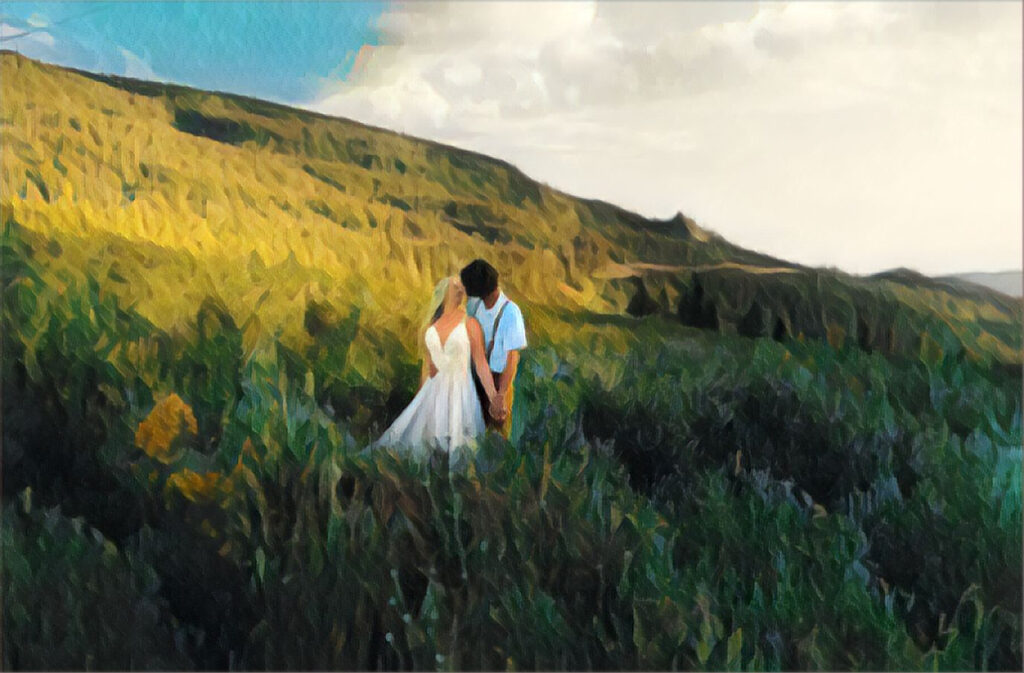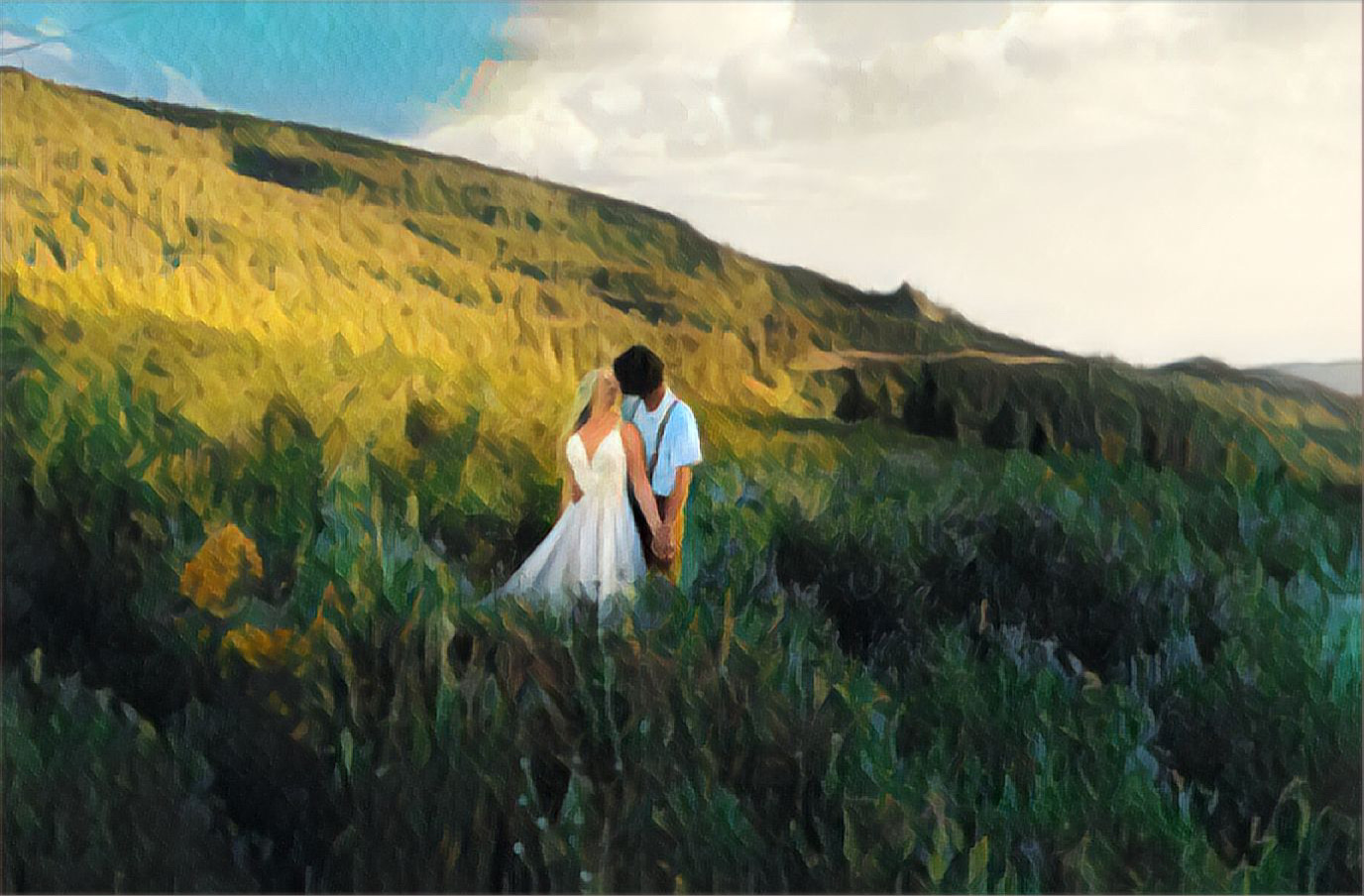 I've known this couple for a while, and it's been a journey. Honestly, I absolutely could not even believe how amazing the day actually was. We found this huge backyard out in the outskirts of Vernon, with lovely trees overhanging, some tall grass, a garden, and so many incredible spots nearby. Even a tea house!
But we'll start at the beginning of the day – it was looking to be a scorcher, so I went open-collar (for those of you who know how much I love bow ties, that's a big deal!), and started with the rings and detail shots!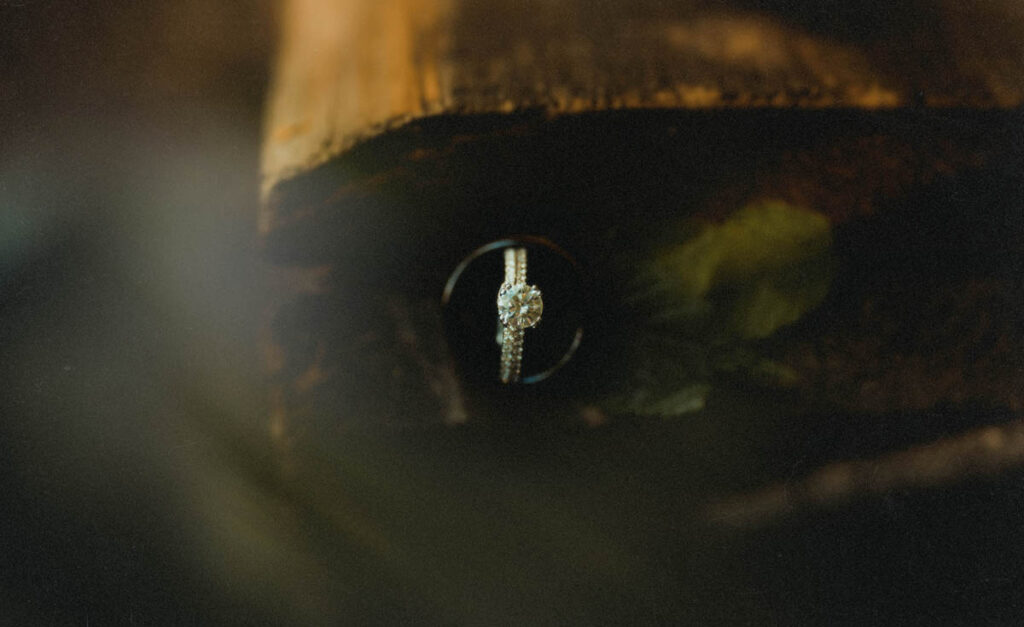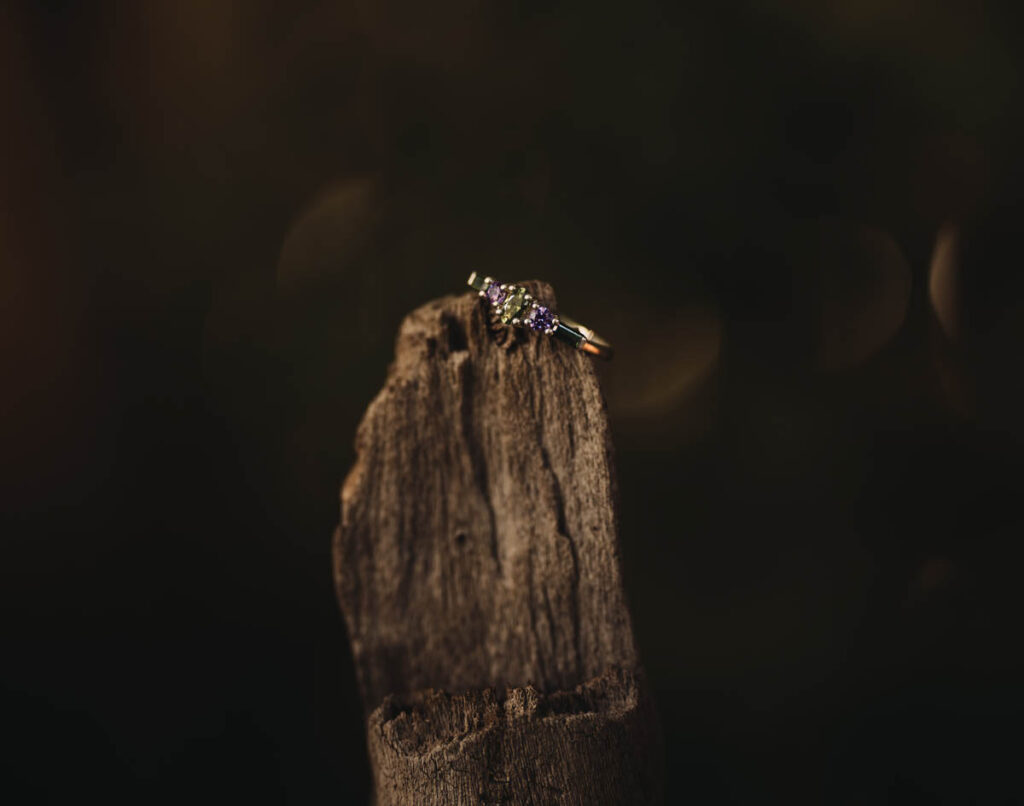 The dress shot is a personal favourite. We hung it right off the top of a tree!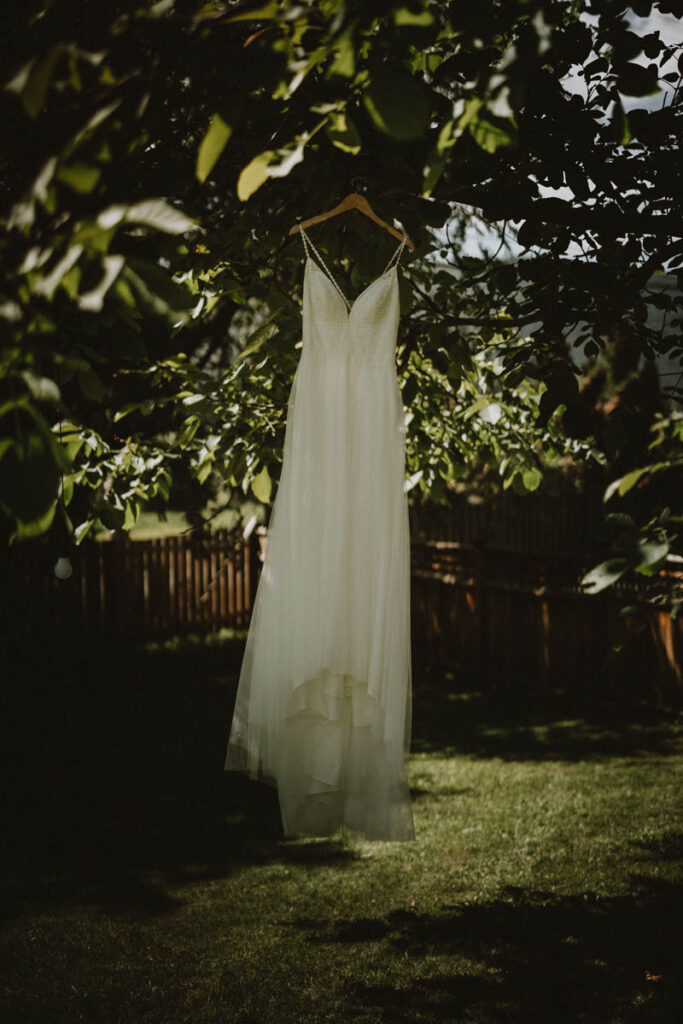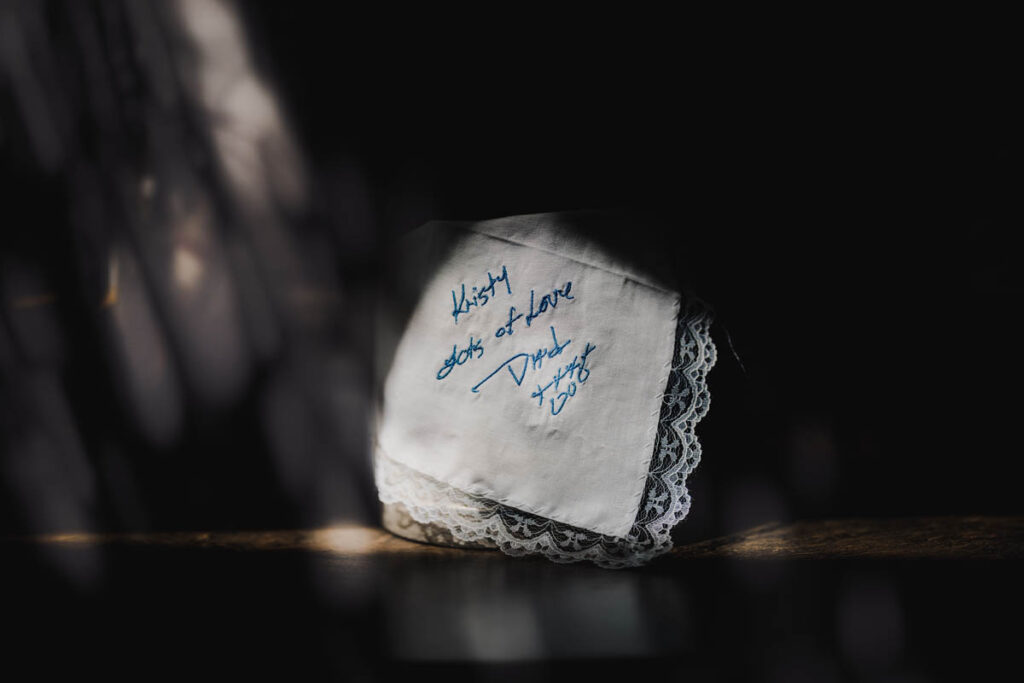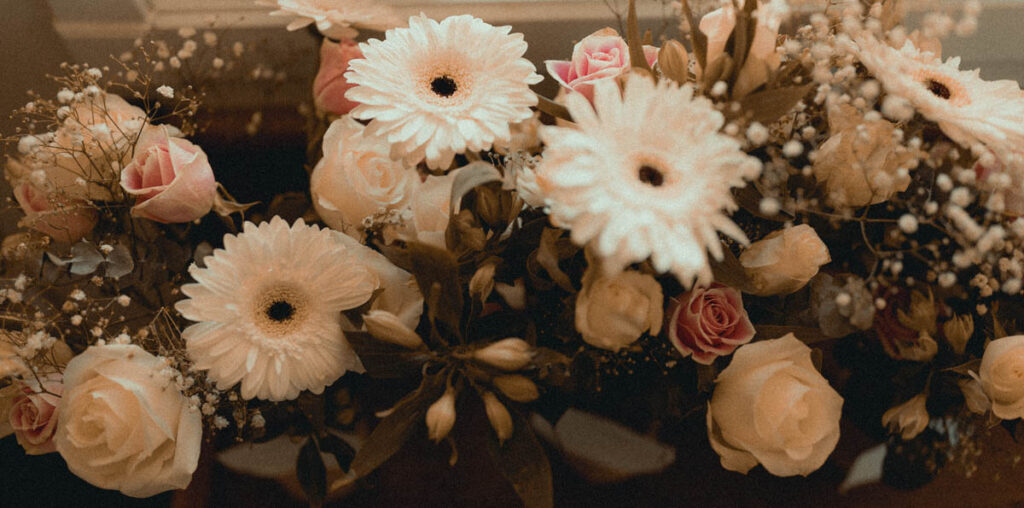 At the guys, the flowers had arrived. The colour worked in perfectly with the theme, and we even had some sensible groomsmen's gifts to work in.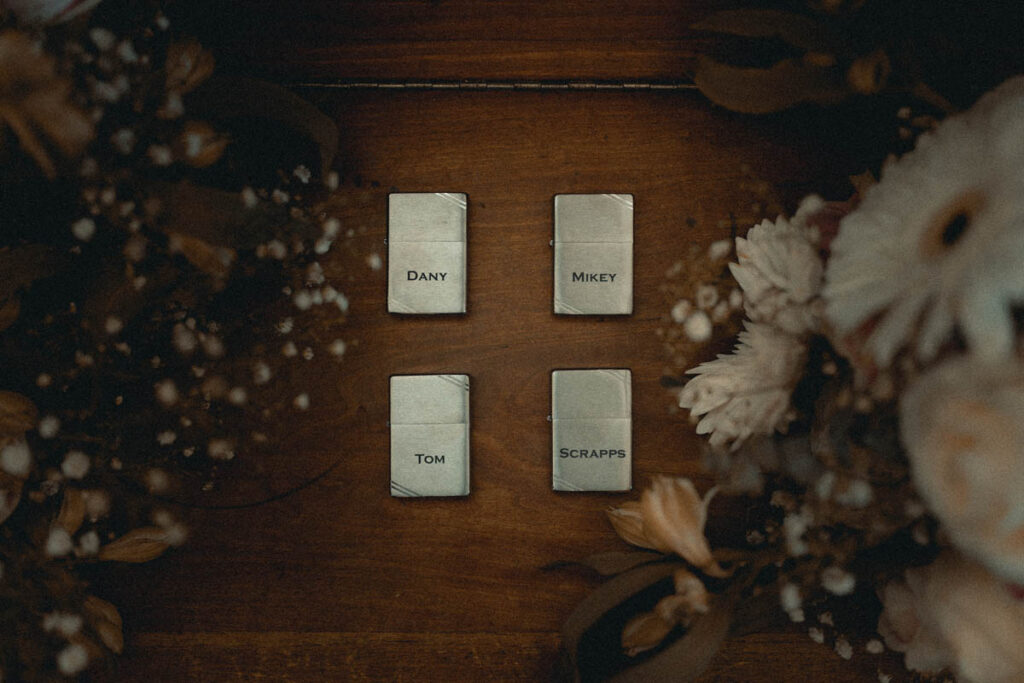 The men were all helping each other out – a bow tie, shoes, shirts, suspenders.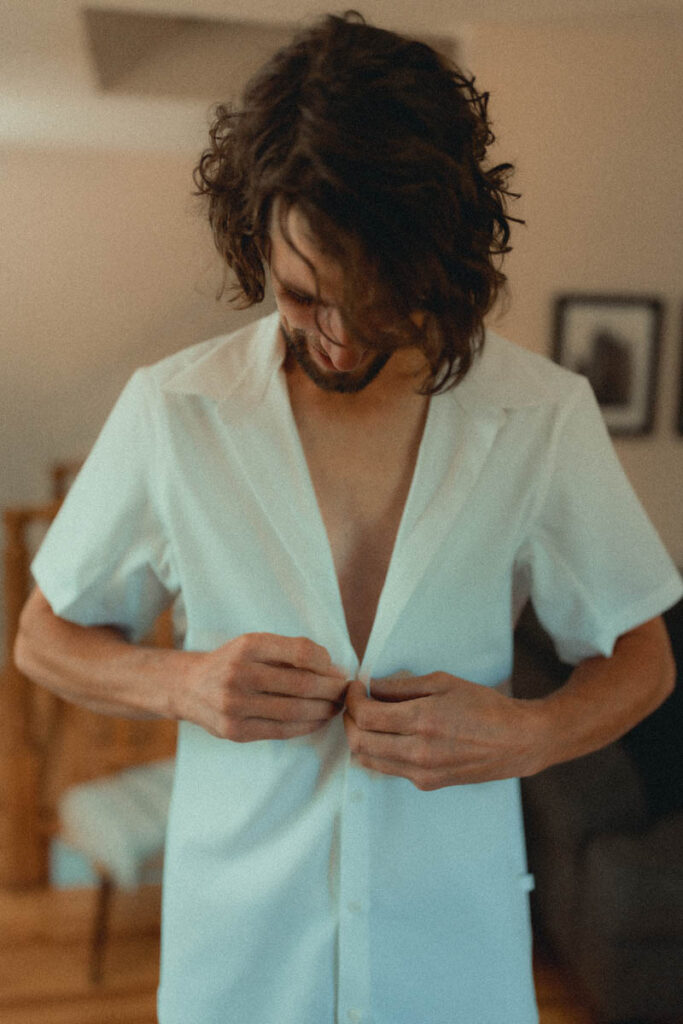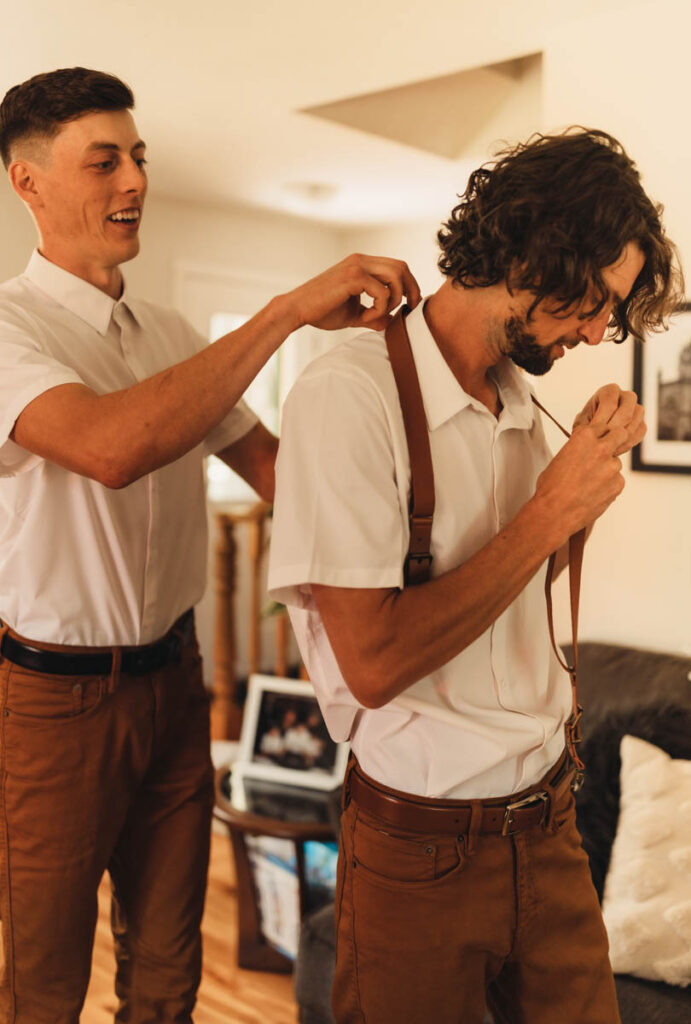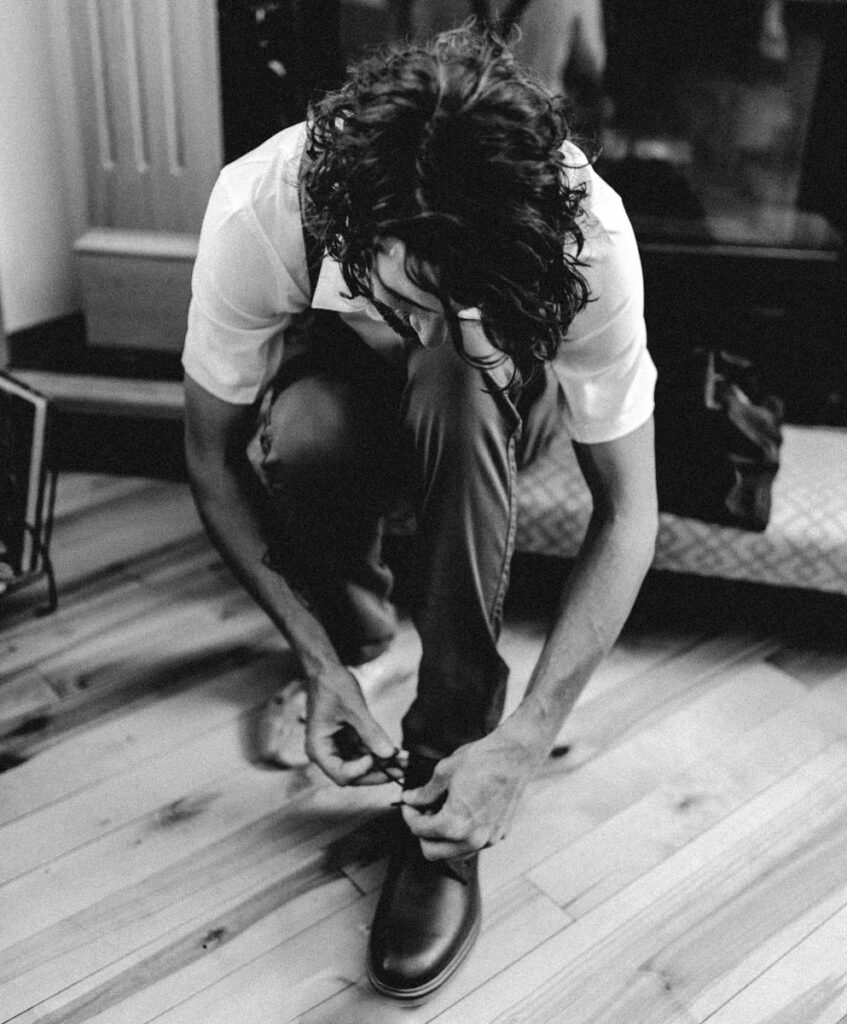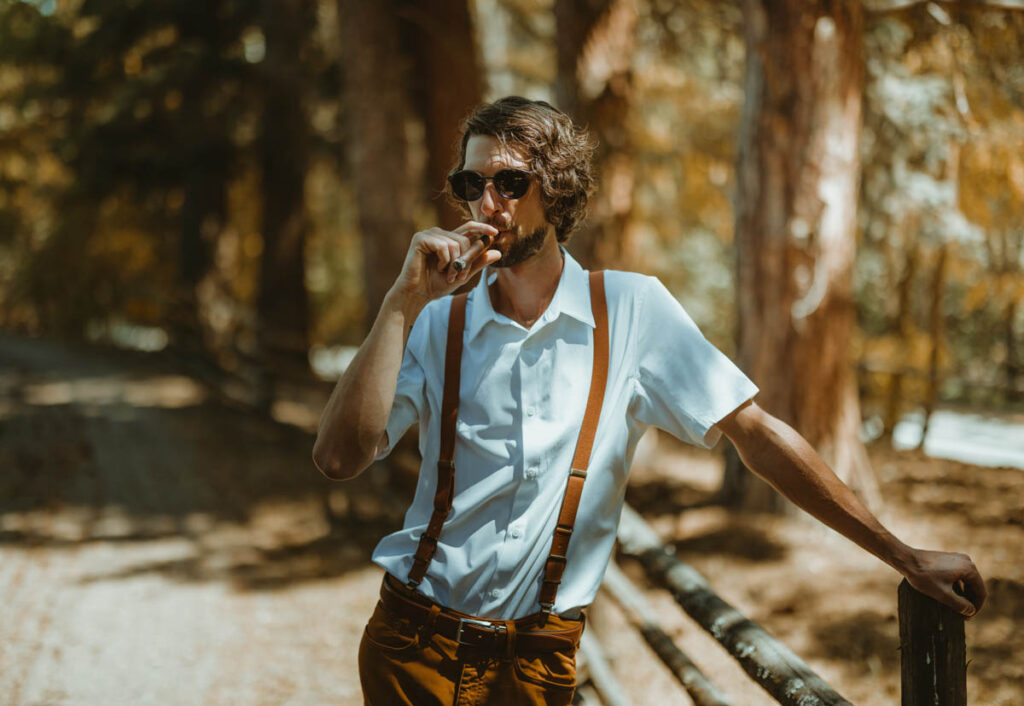 He cleans up well, but to be fair, the whole bridal party does!
Over at the bride's house, the girls were finishing up hair. We had a lot of sun, and it was quite warm outside.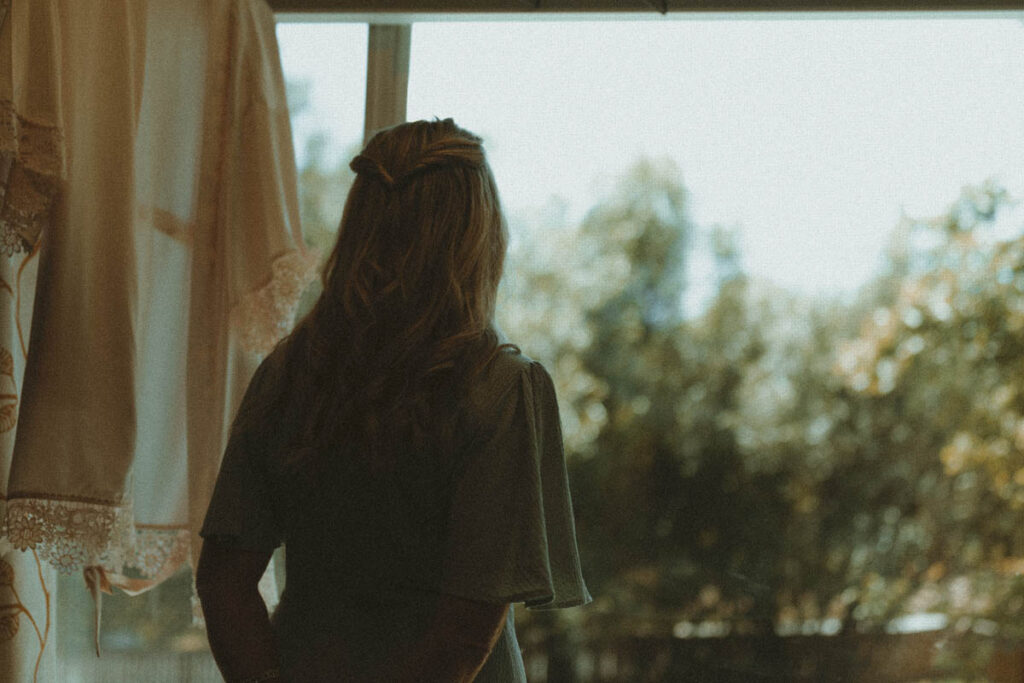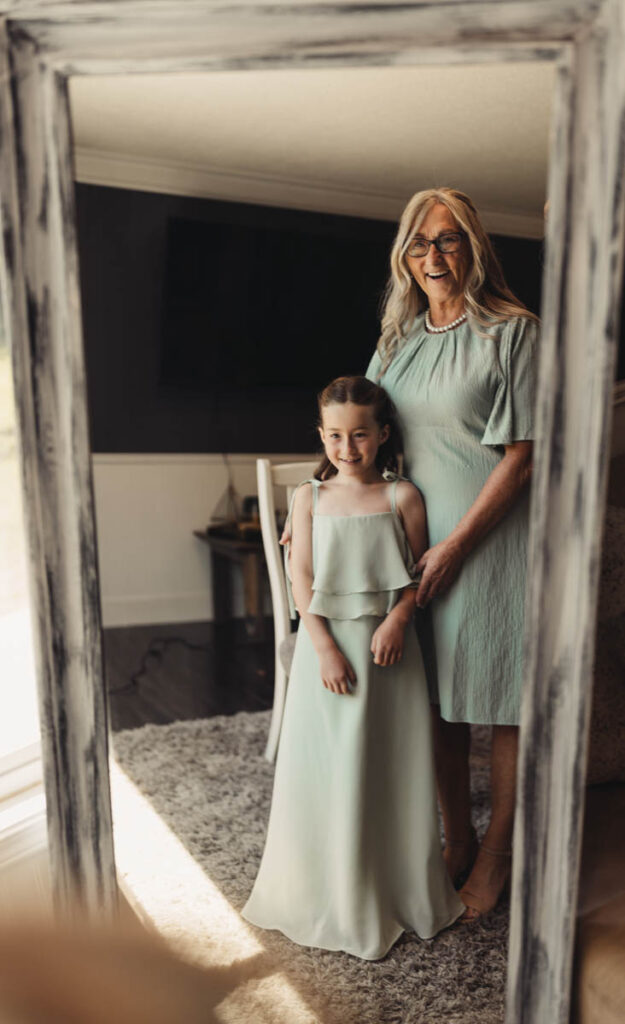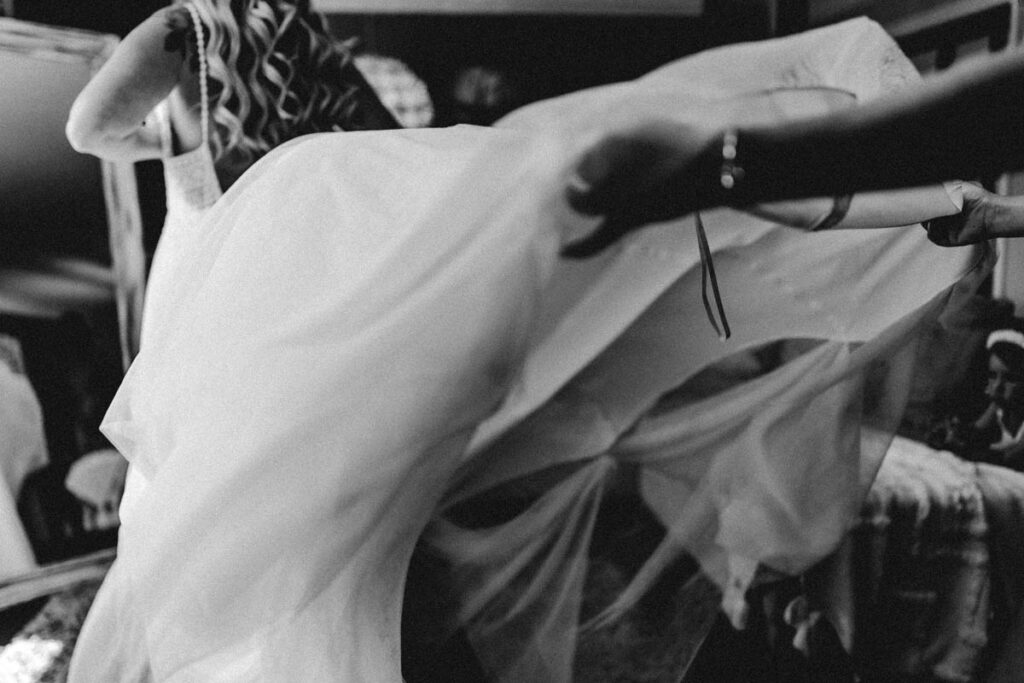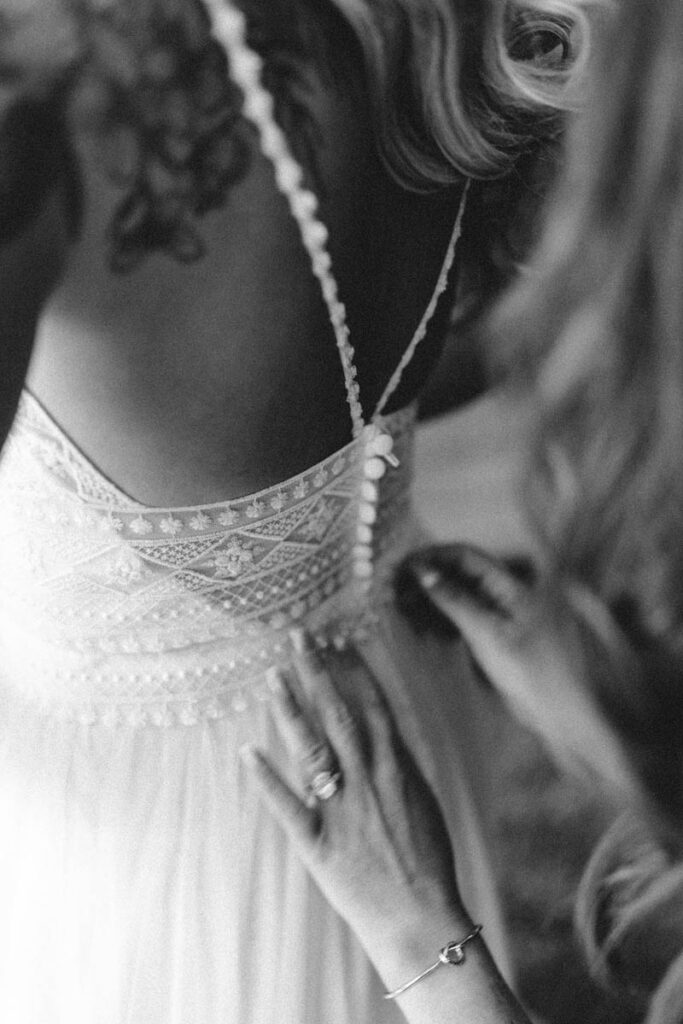 And the girls were ready!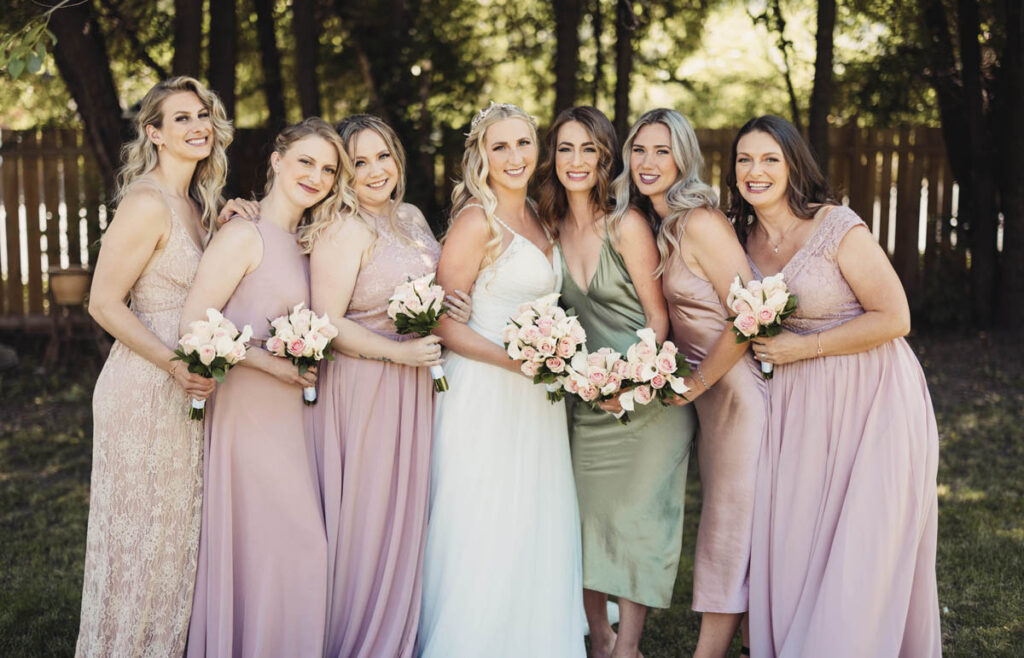 I made my way to Coldstream. We had a backyard venue, and it was gorgeous. The sun was shining, and I even had the most incredible second shooter.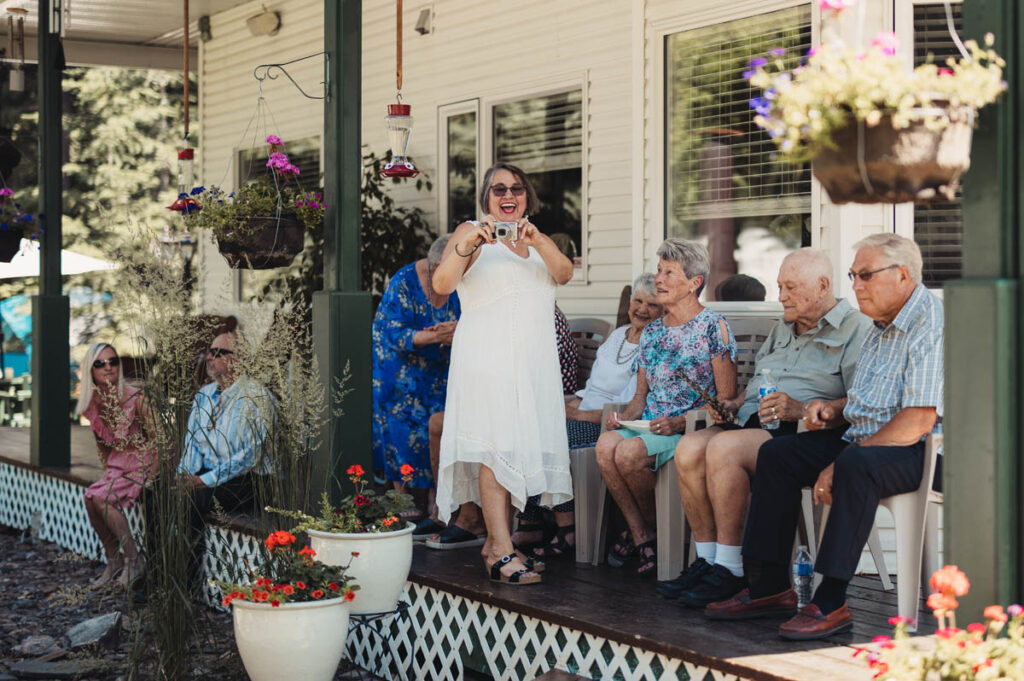 Jokes aside, I love it when guests bring real cameras. Cell phone photos just don't look good!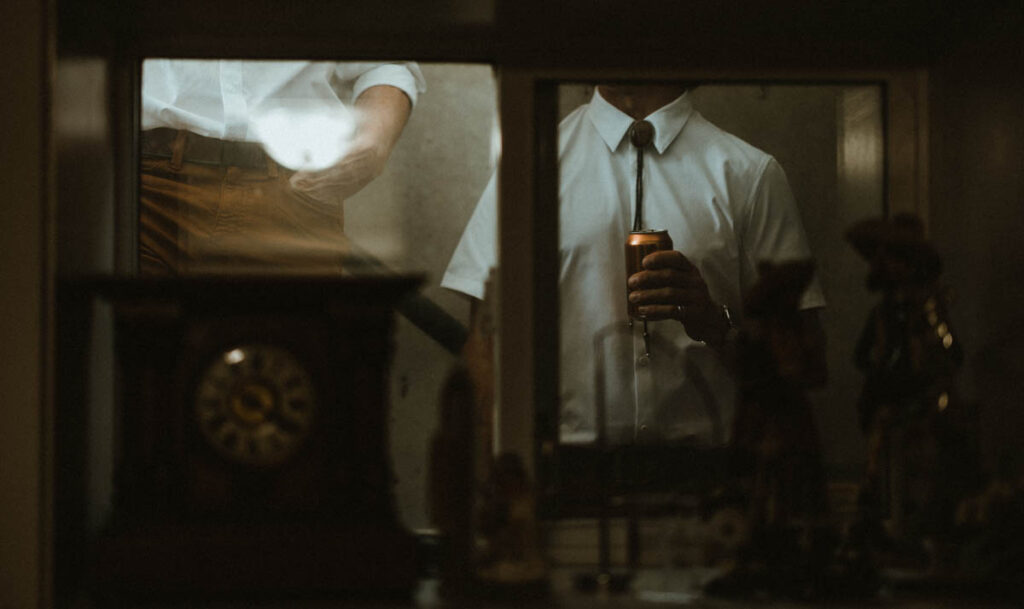 Indoors, we had some last minute preparations. The guys finished off a quick beer outside, and it was time for boutonnieres. A trick with all flowers on sunny days is – put them into the fridge until the last possible moment! As this was the last possible moment, we got to work.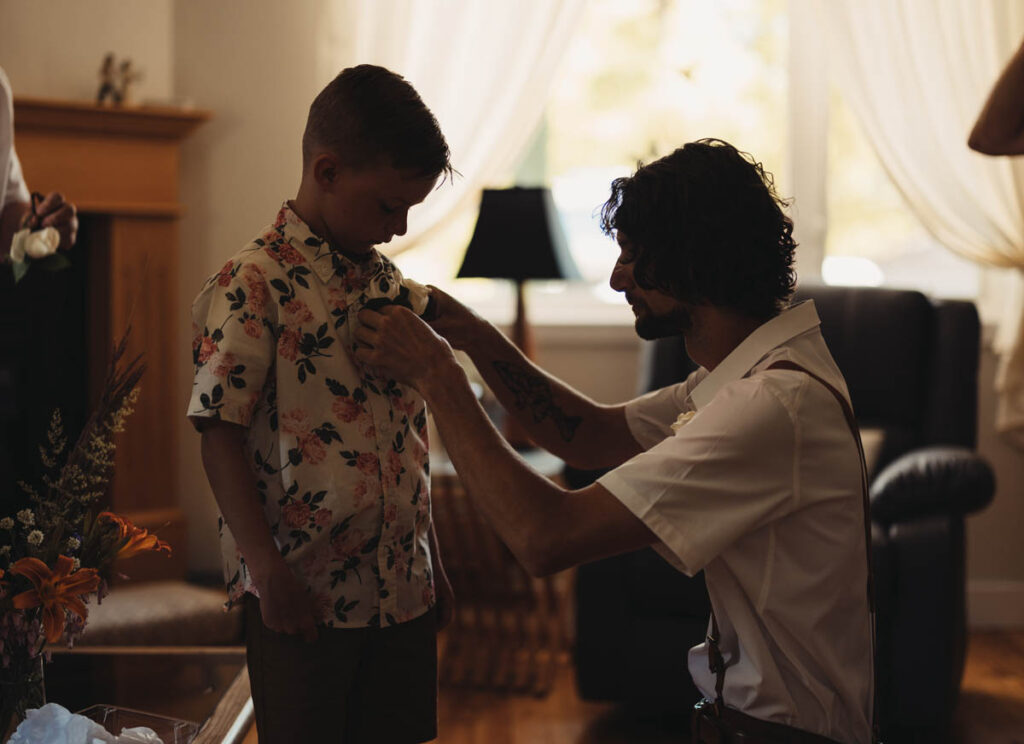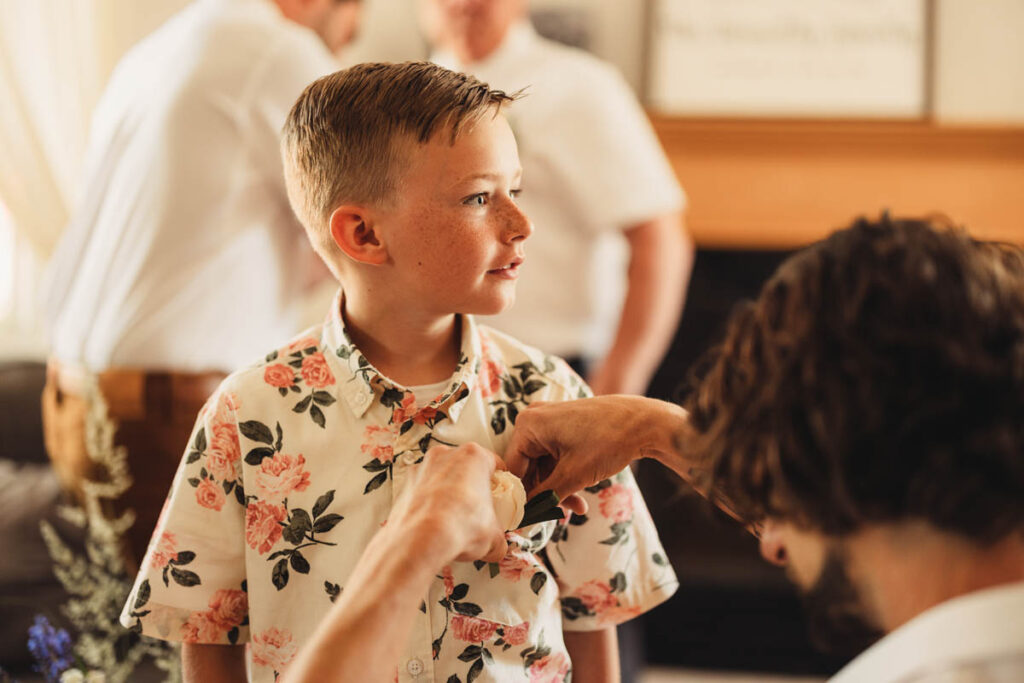 And outside, we have an overjoyed groom waiting for his bride.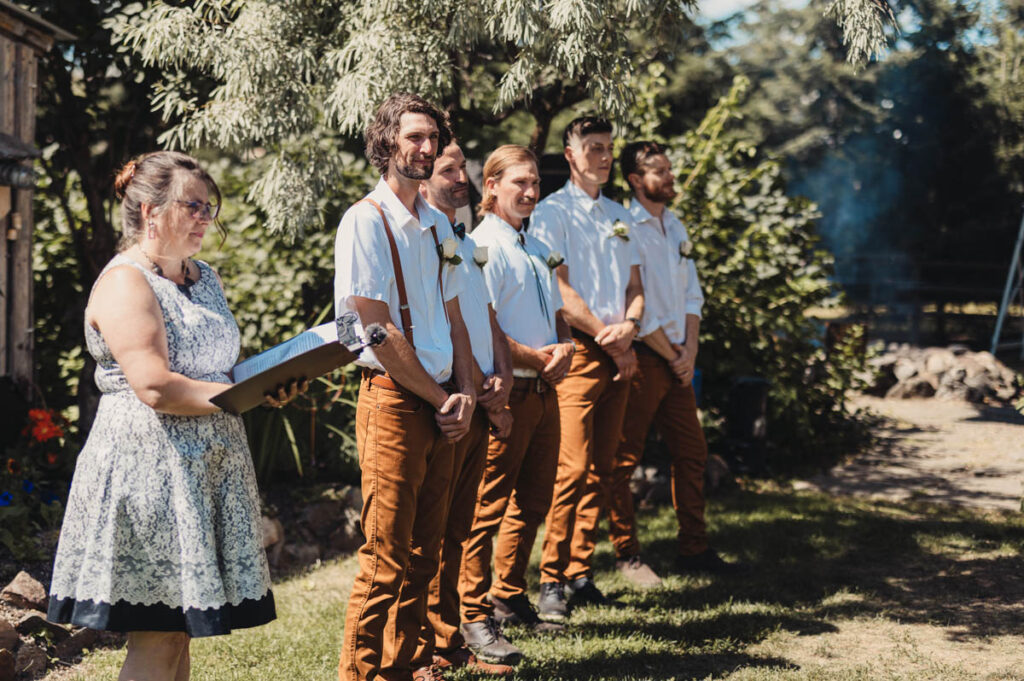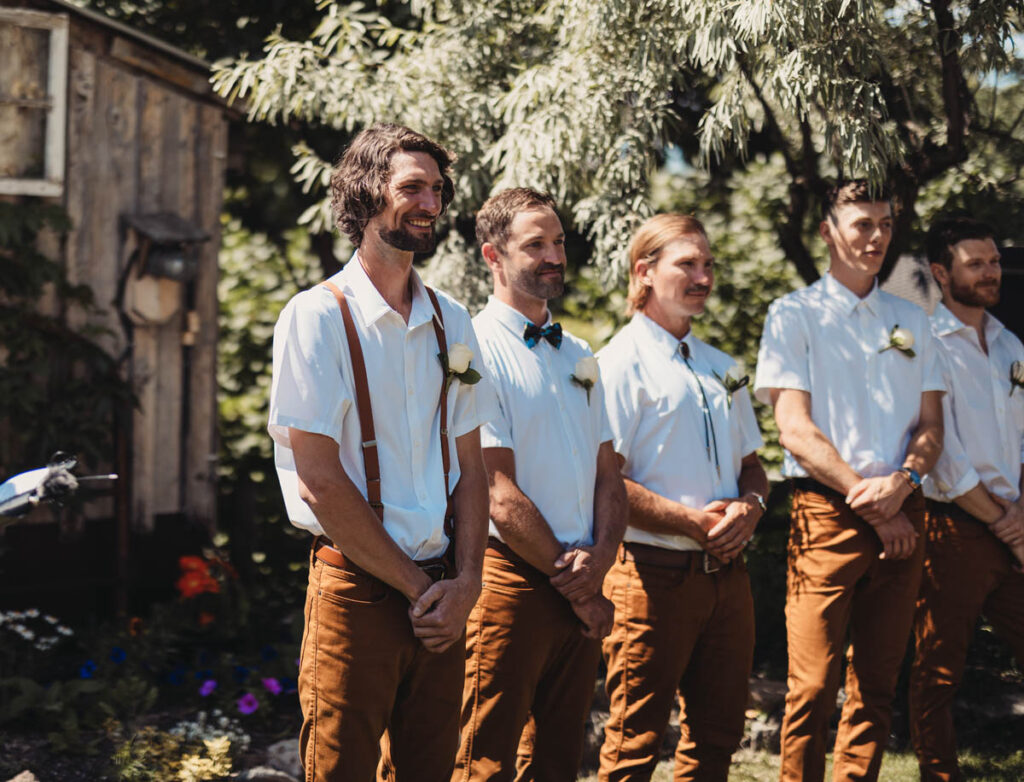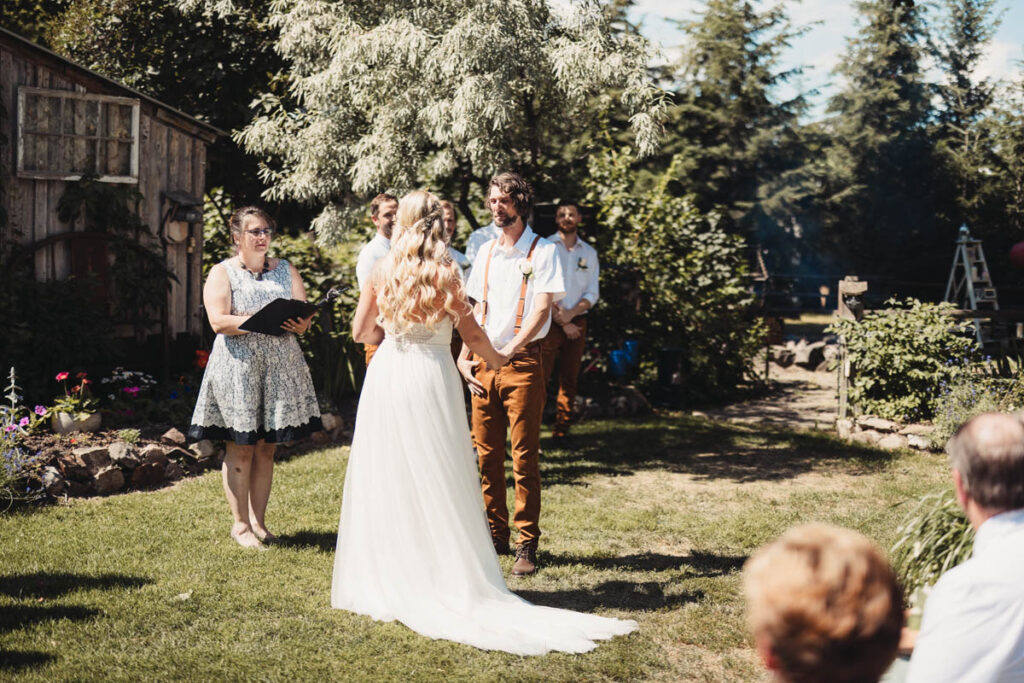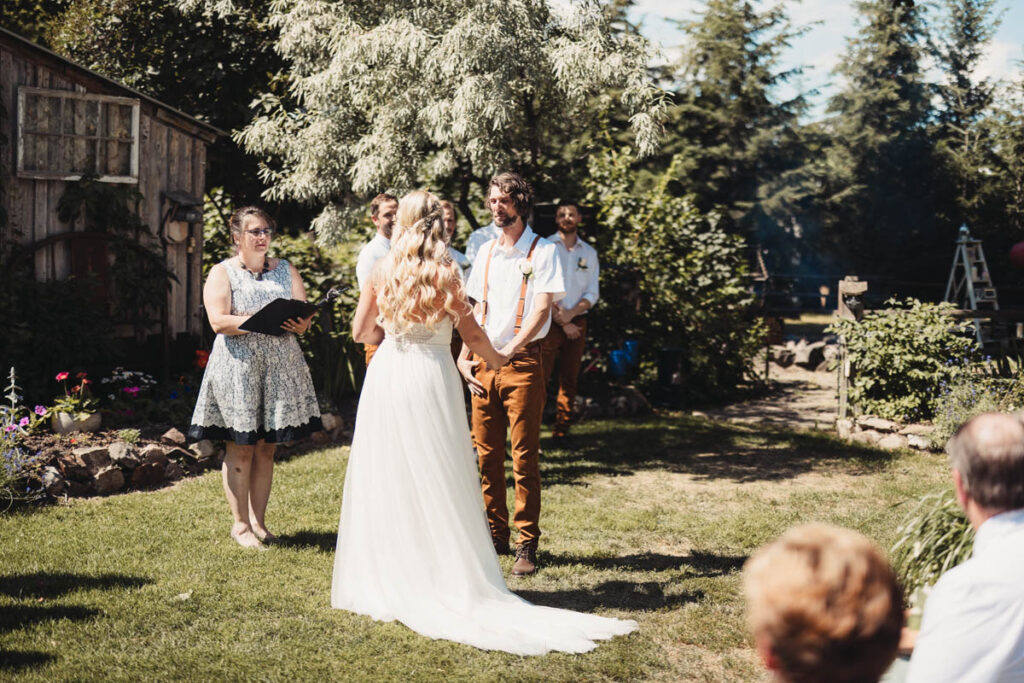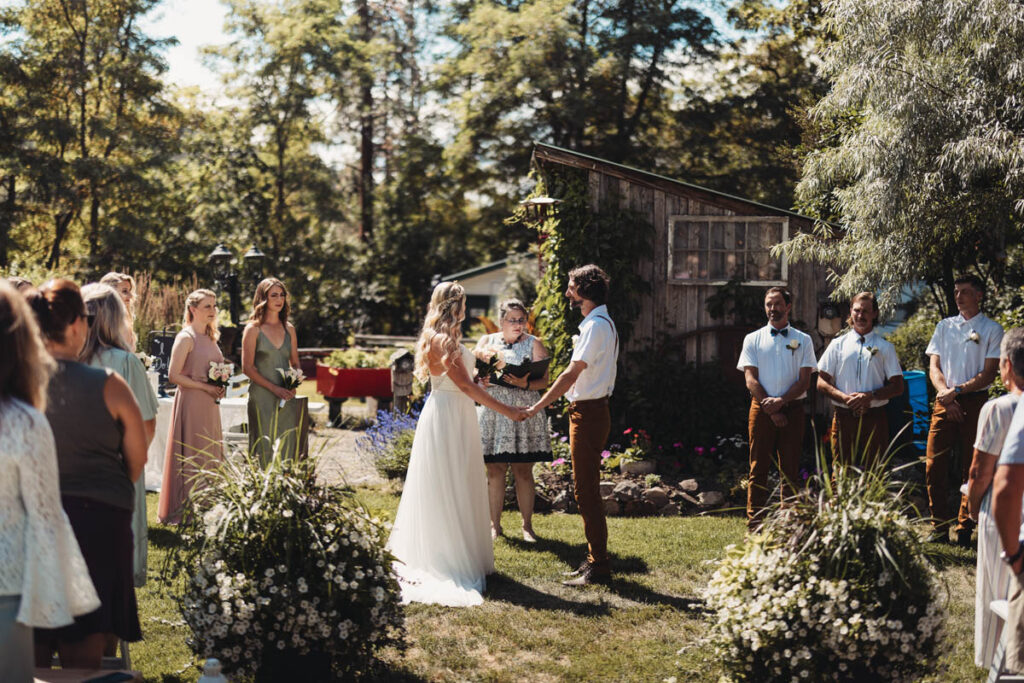 The ceremony was so, so beautiful. There we moments we laughed, and some moments we cried. It was so heartfelt.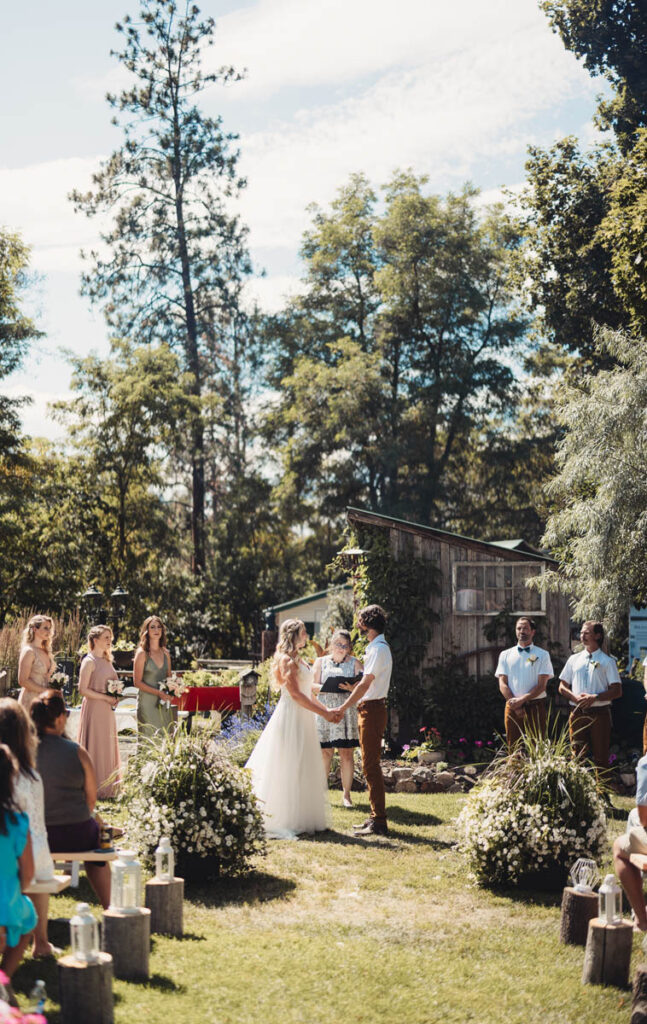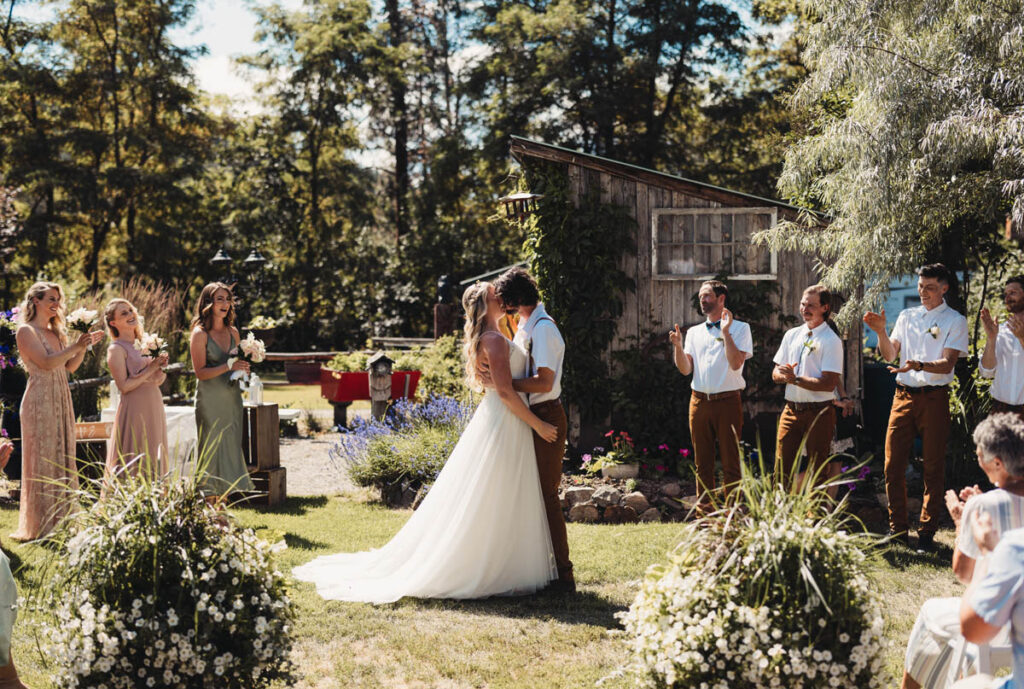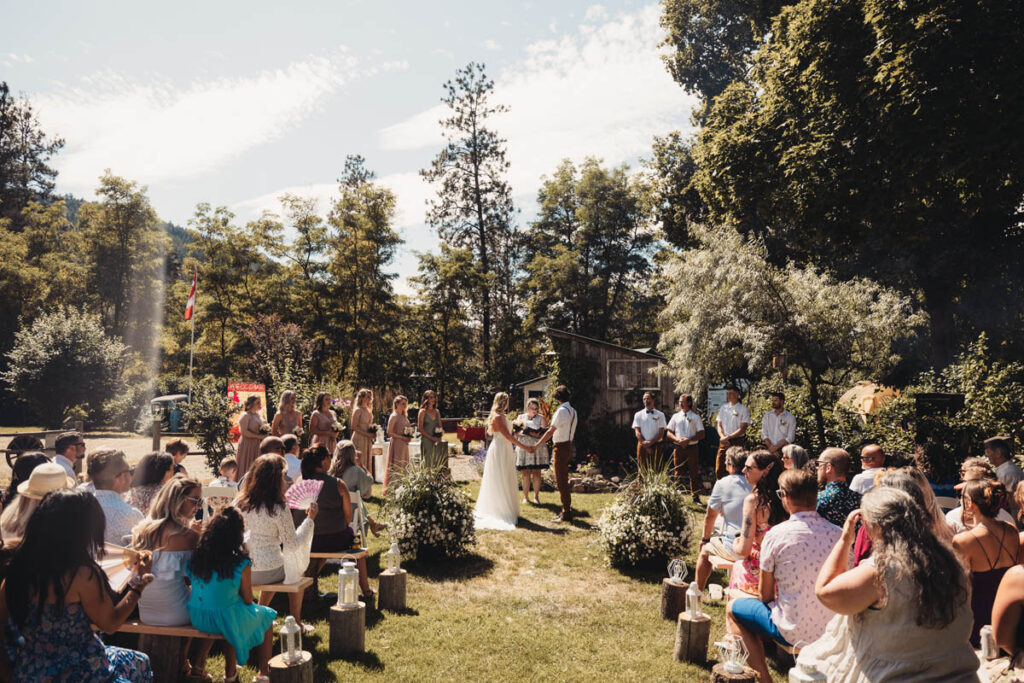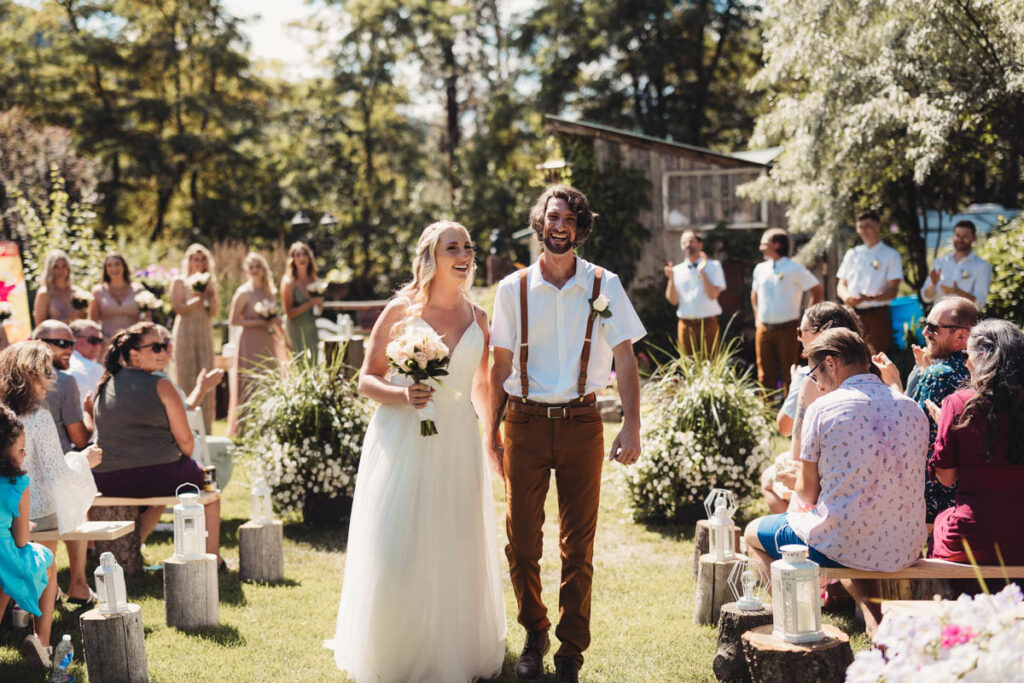 And then, my favourite time. I get to spend an hour with this crew.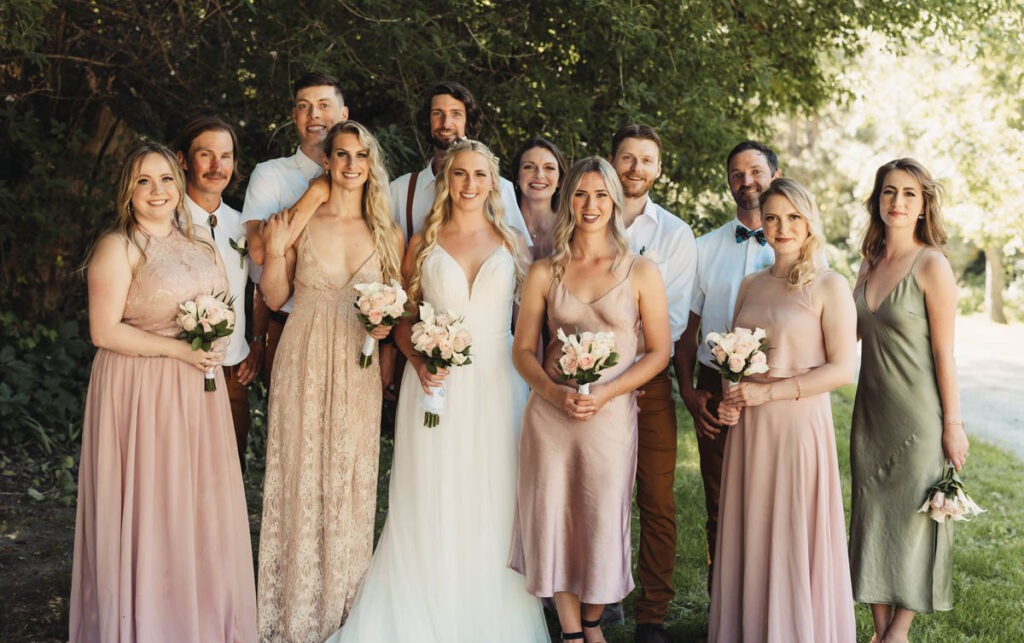 And we went hard!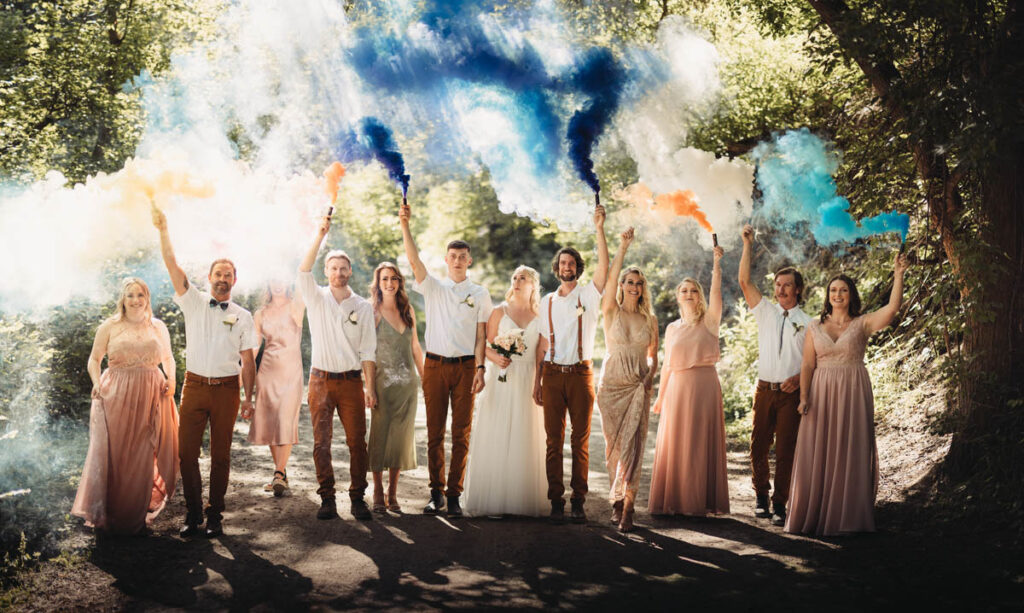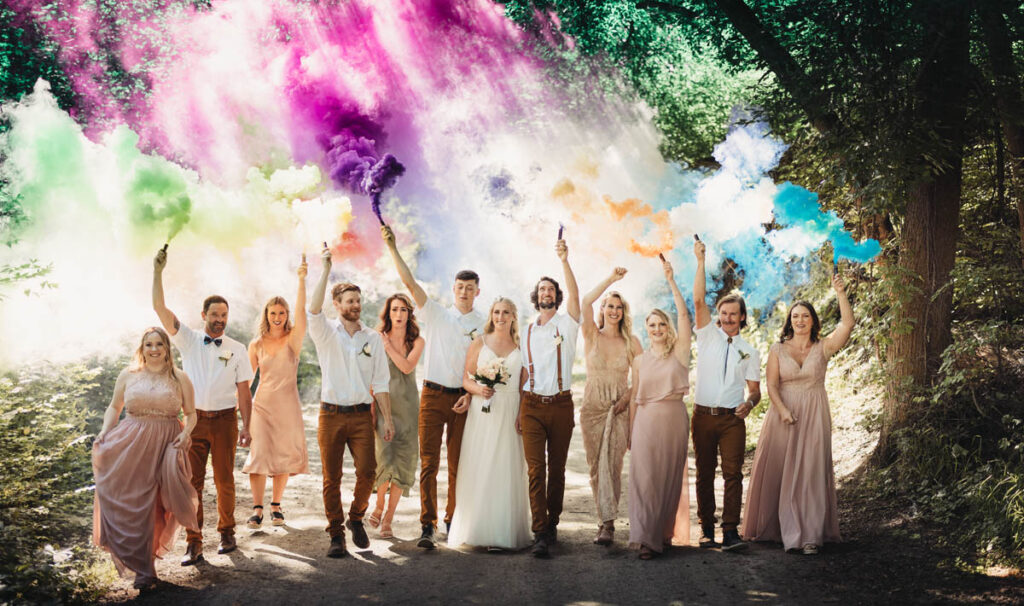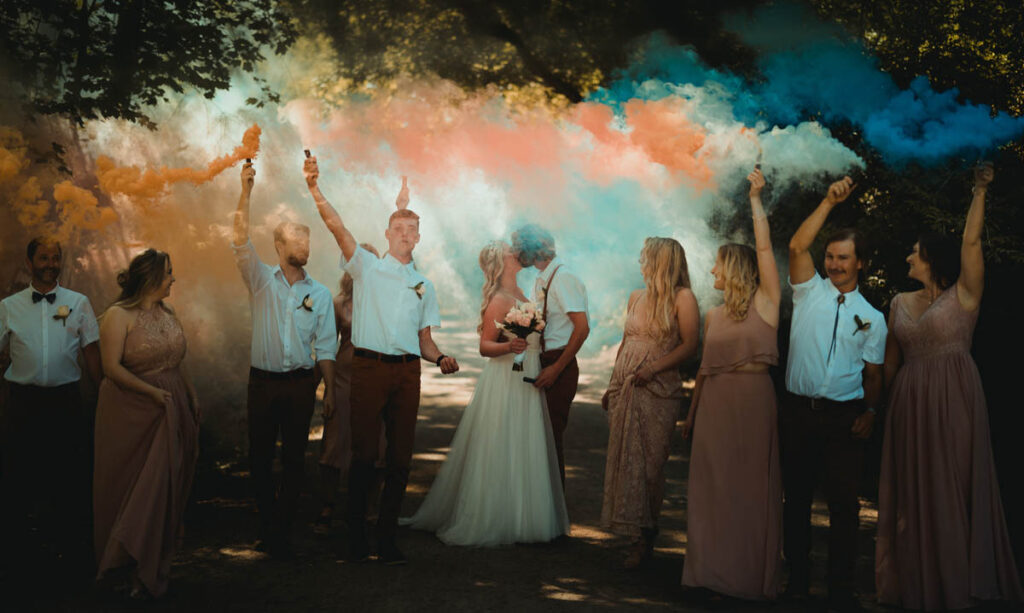 And lets just take a moment to admire these dress!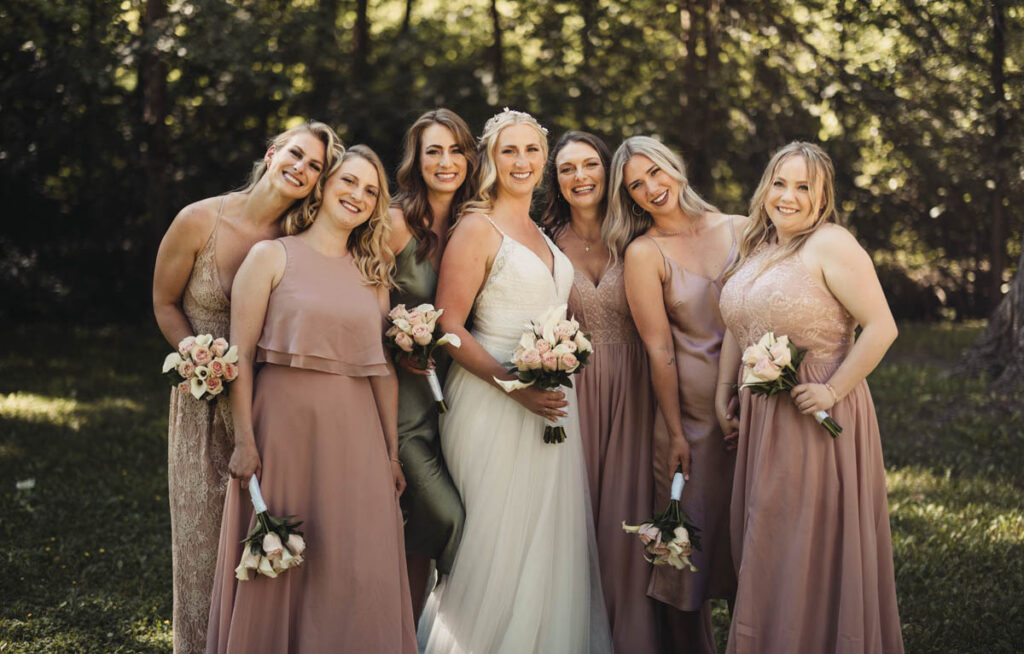 And these dapper fellas!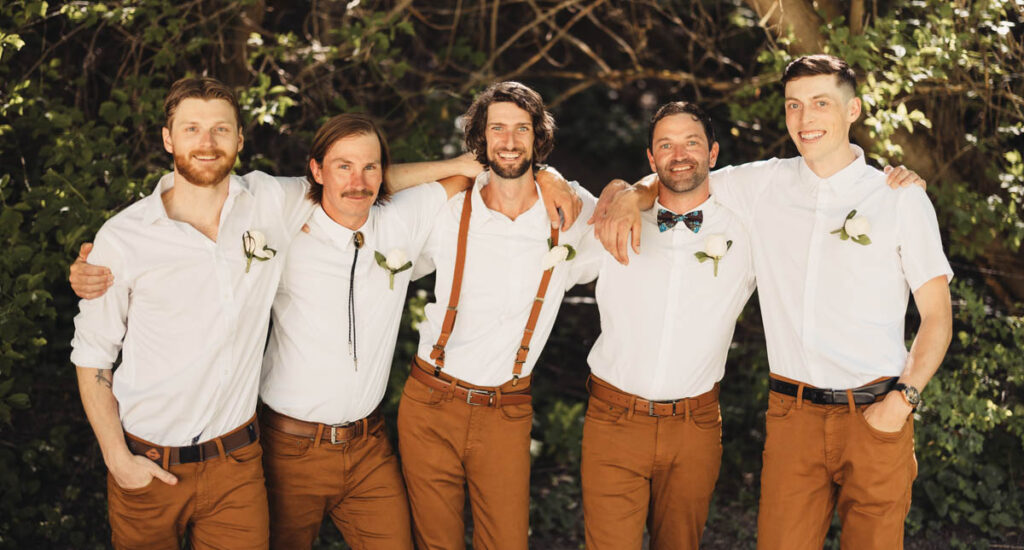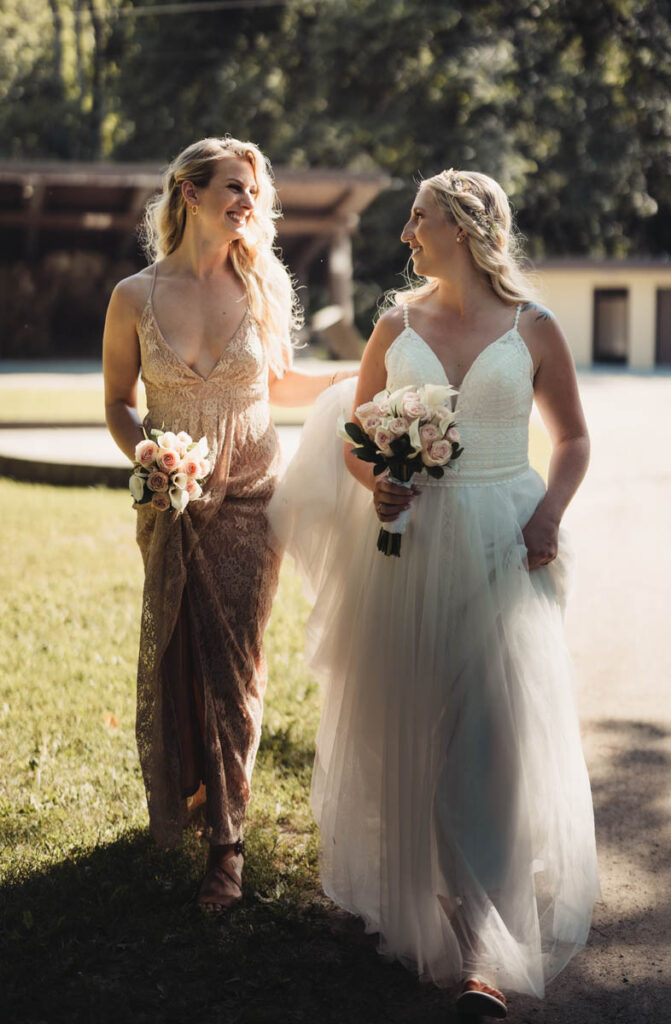 Now, a little bit of time with just the bride and groom. We had the massive parliament of green trees providing plenty of shade, and I know how to take full advantage of that!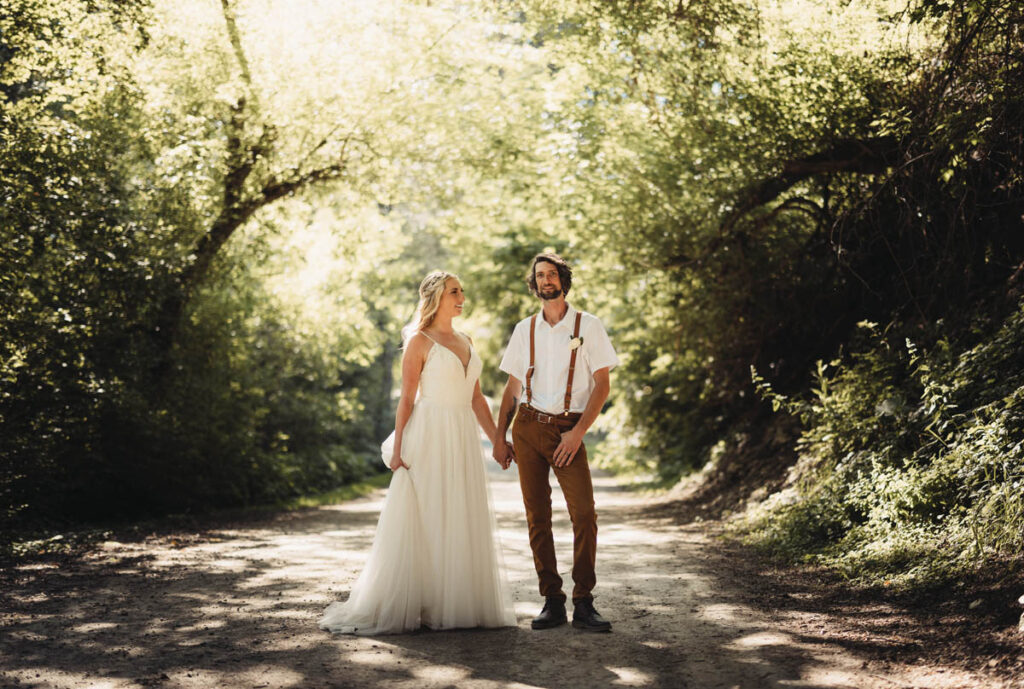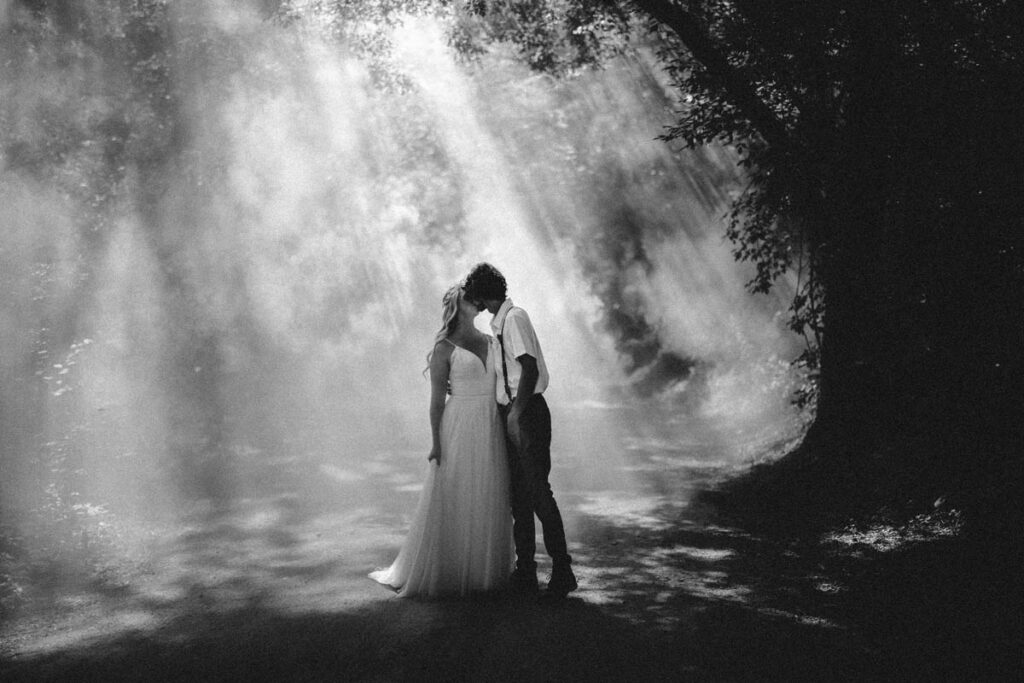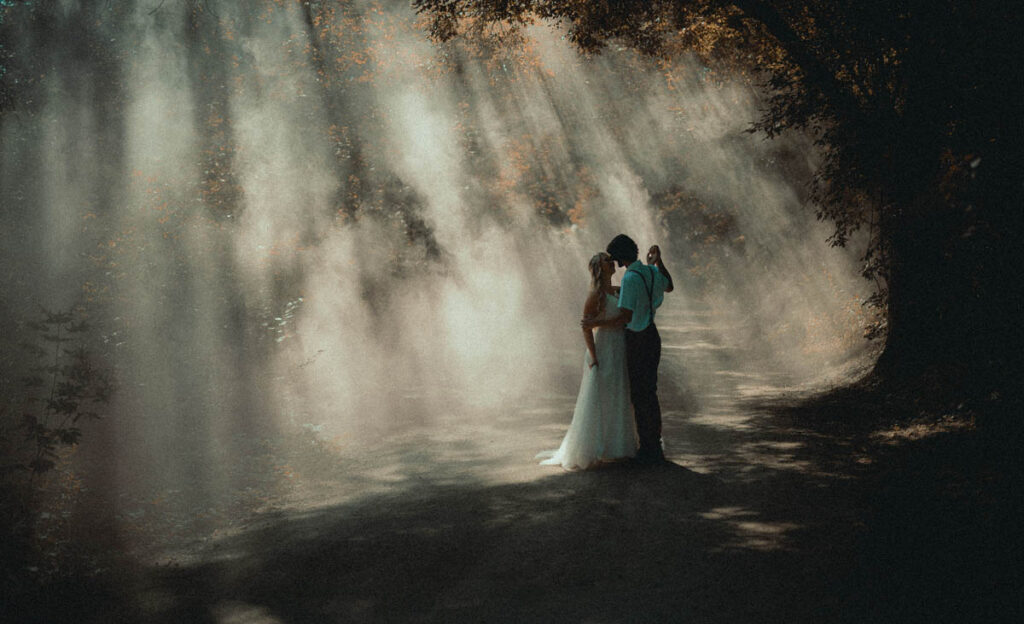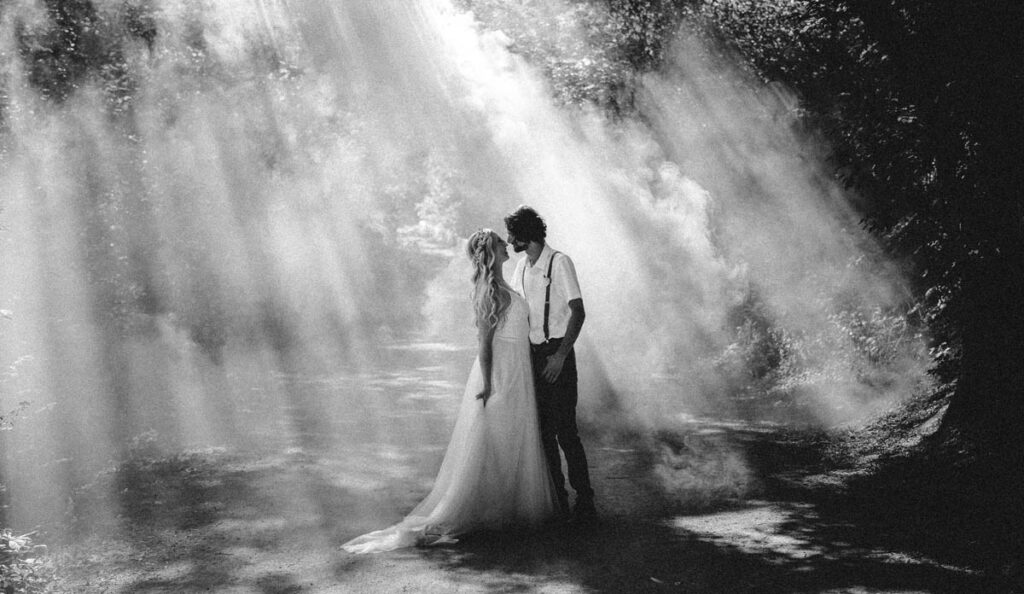 At the reception, our food was waiting for us. The flower arrangements alone were jaw dropping, I was honestly taken aback.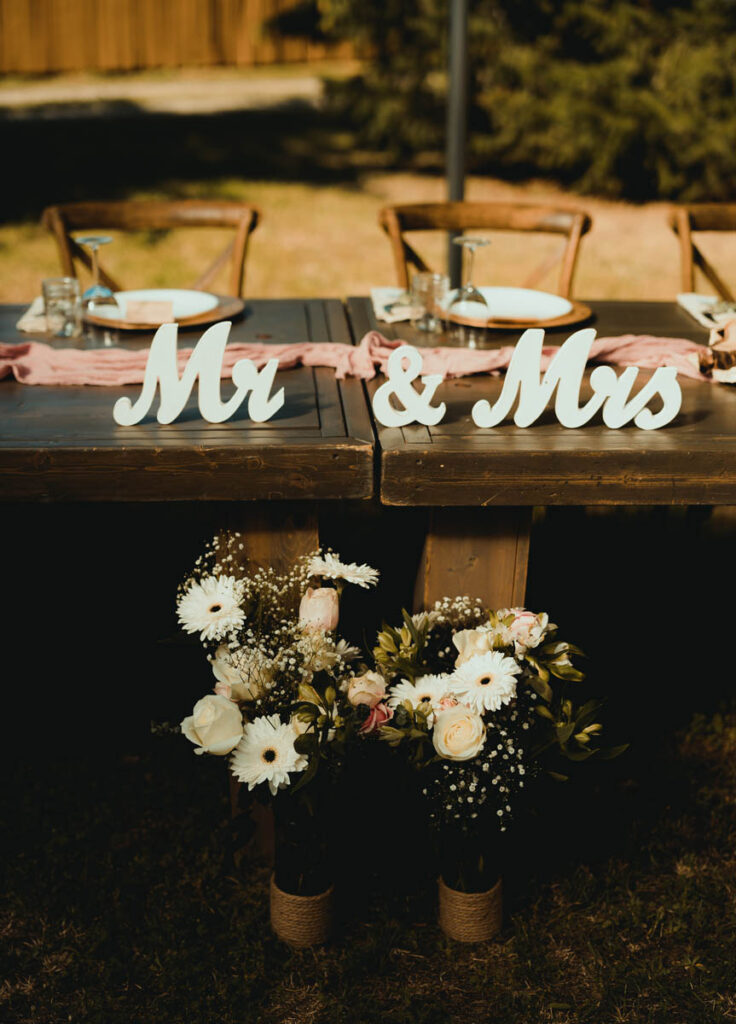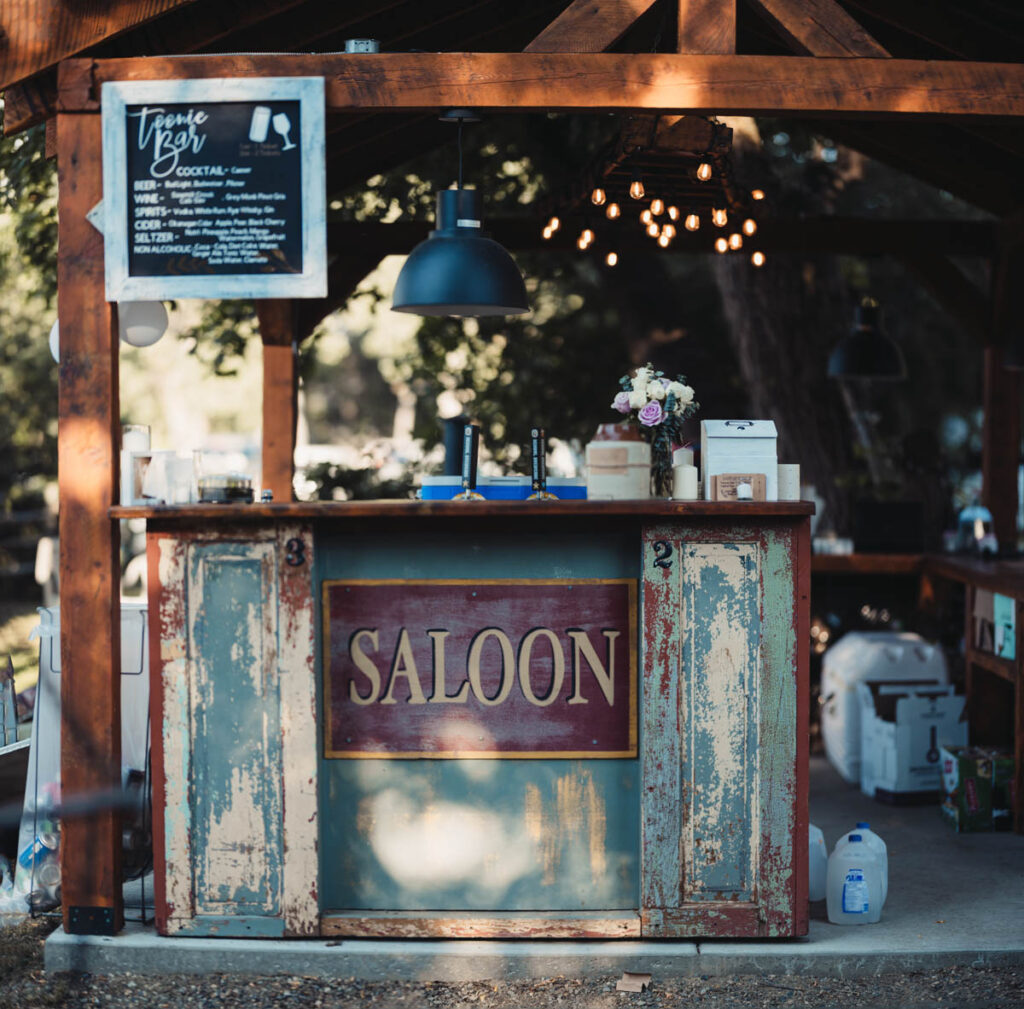 I hung around, chatted with the guests, and just generally enjoyed myself. There were a lot of really interesting stories here, and I love them all.
Speaking of love, it's nearly sunset. You know how much we love our sunset sneakaways!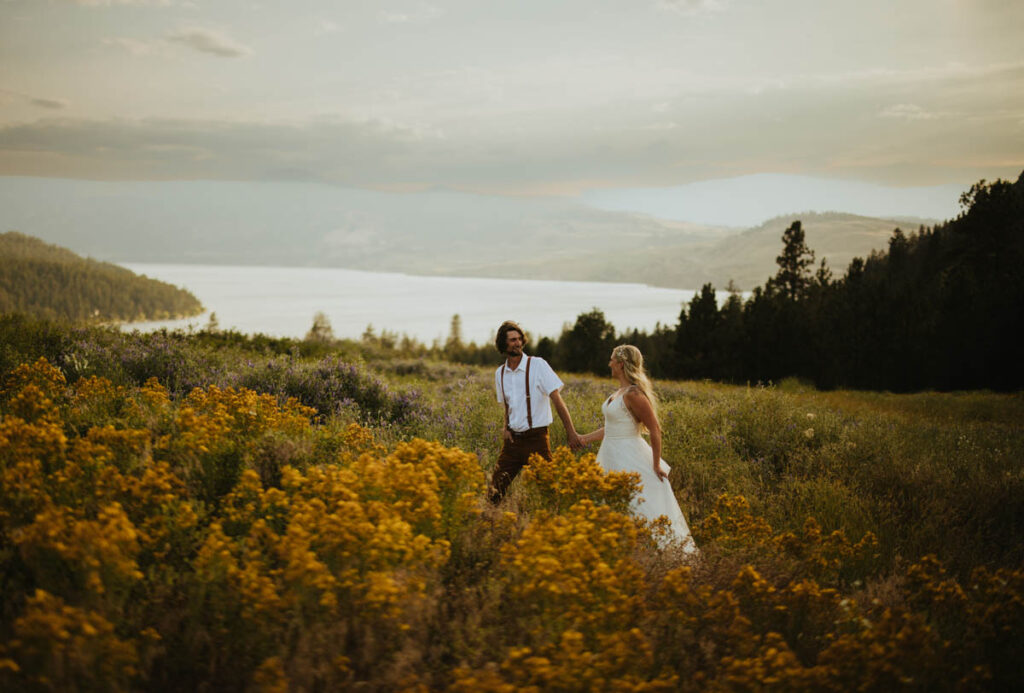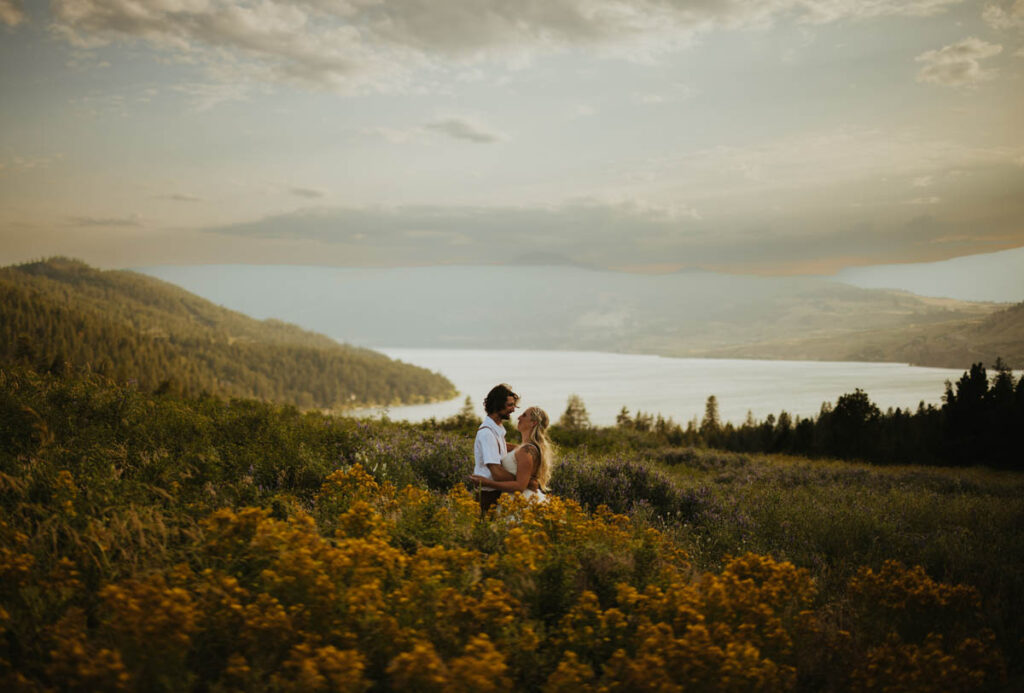 The wind was blowing, highlighting our hair, and the yellow flowers had comes out just to give us those bits of colour I love.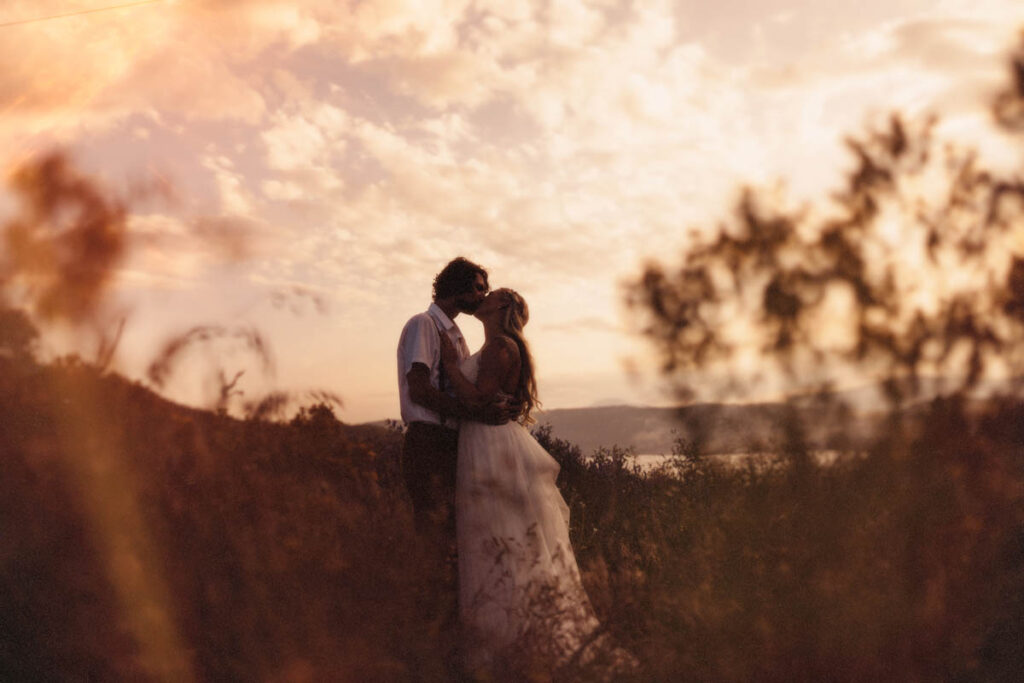 Unfortunately, this is where I'll have to leave you today. It was an incredible day, and so many things I couldn't include. Wait till you see the sparkler exit! This is just a sampler, though, and a huge one over 50 photos!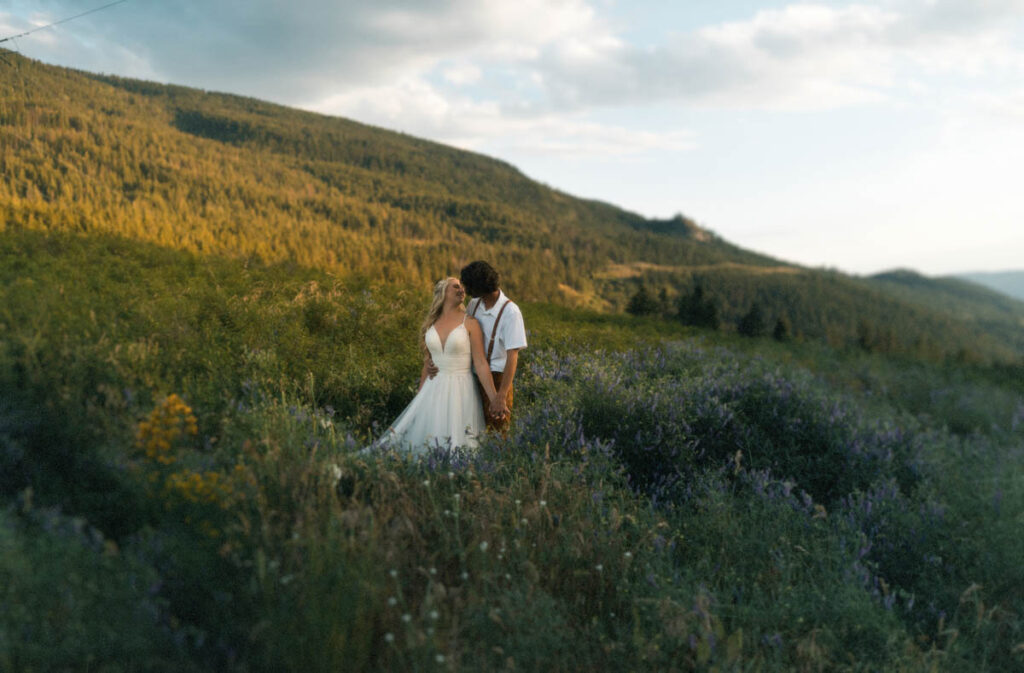 If you'd like to be notified once the photos are done, click here to pre register. You'll be sent an invite once the album is approved! And it's a big one!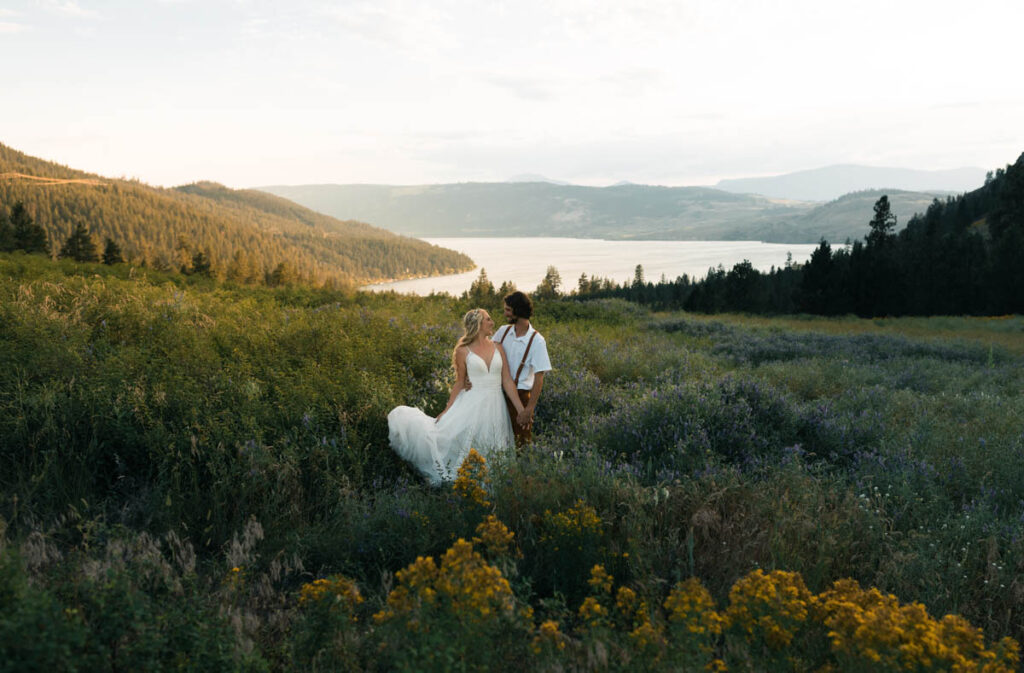 Until then, thank you for reading this far! If you'd like to keep updated, follow my instagram, facebook, or feel free to send me an email!