T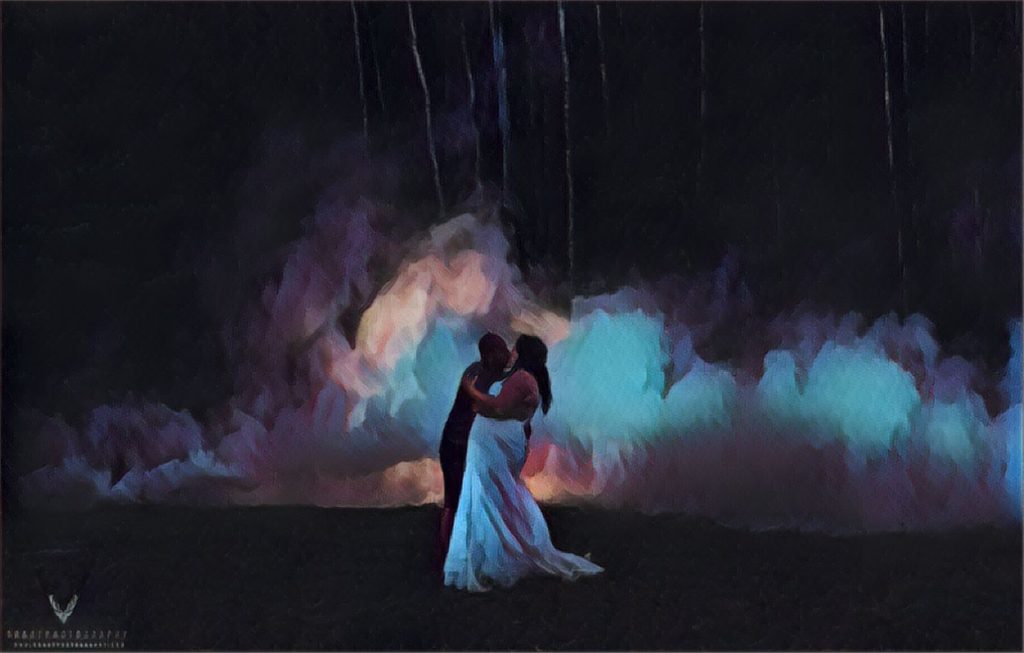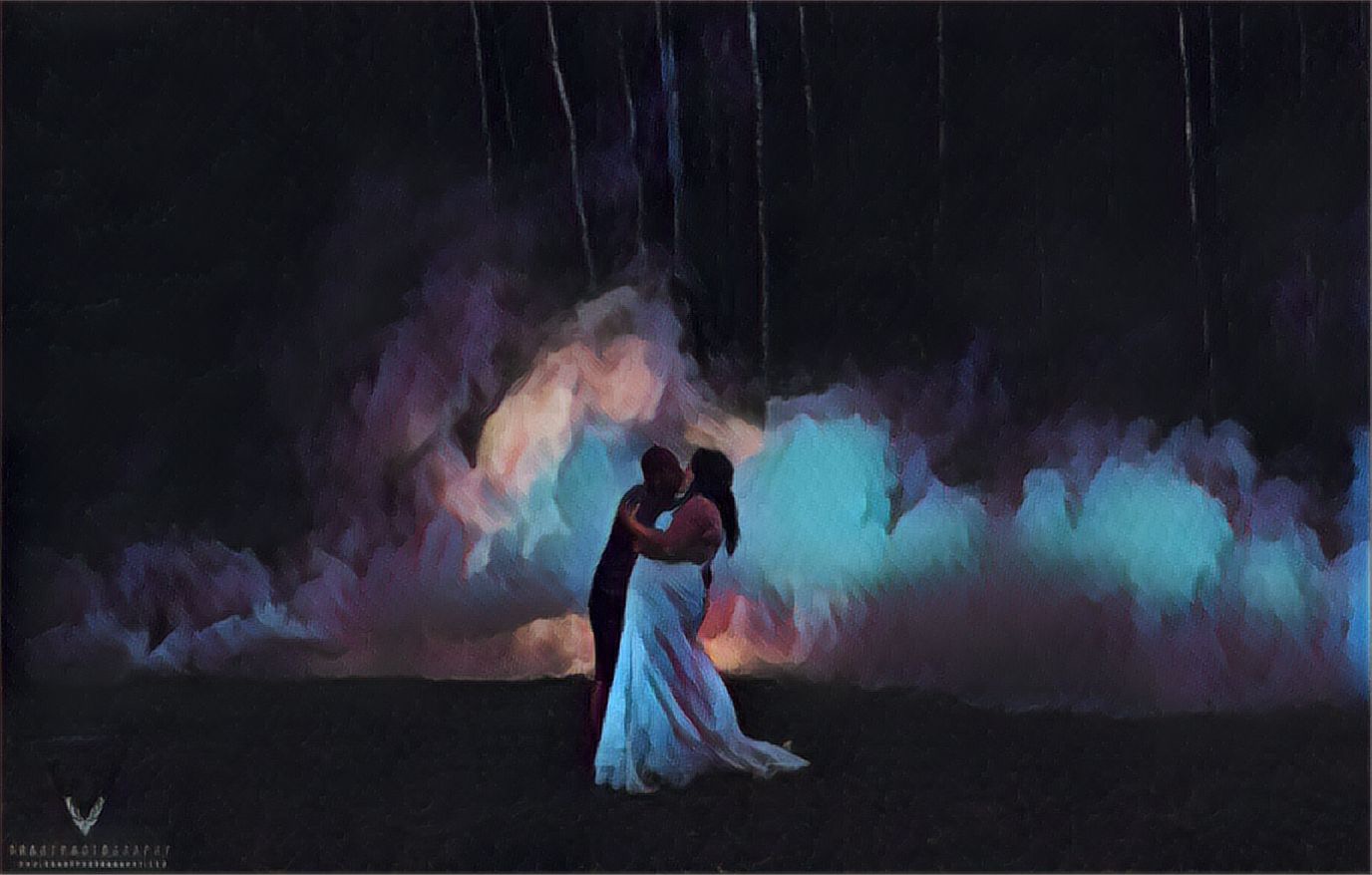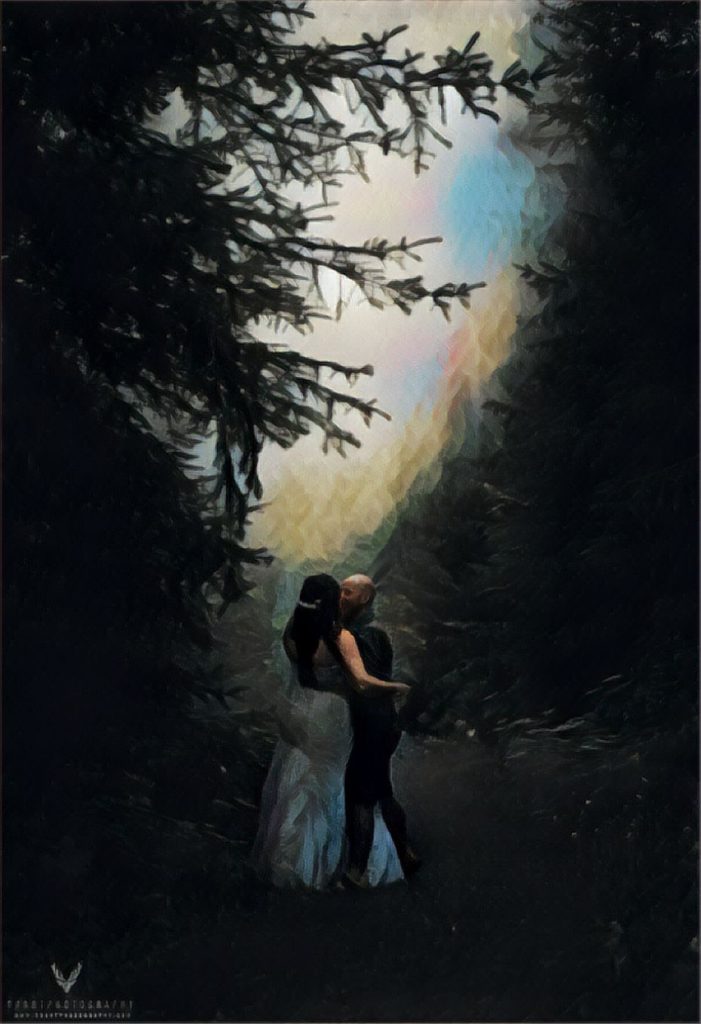 This sampler is quite the treat you're in for. Everything from our venue (Gold Panner Campground!) to the cake toppers, this wedding has thoughtful touches everywhere. Let's start with the rings and the dress – we always start with detail shots!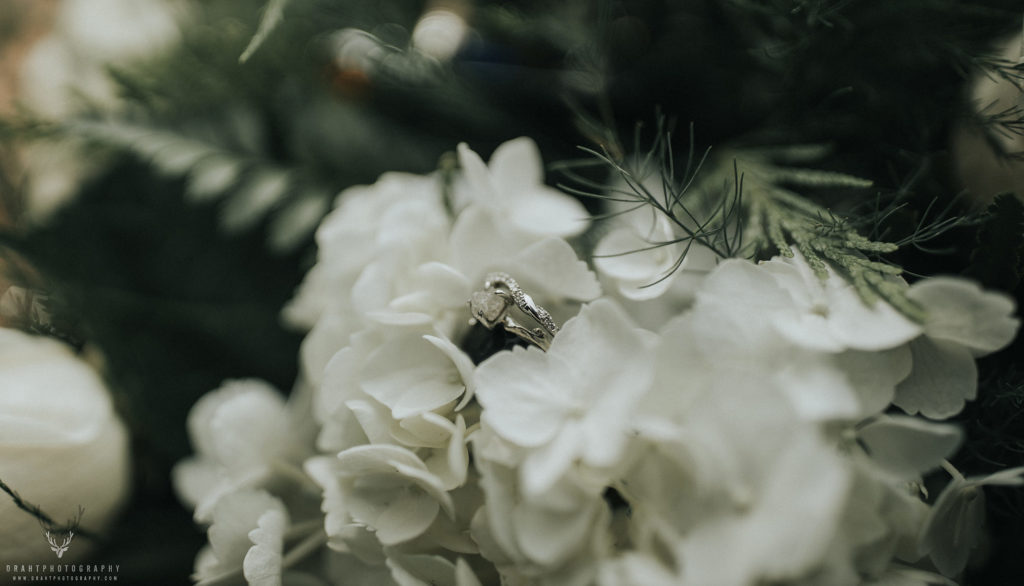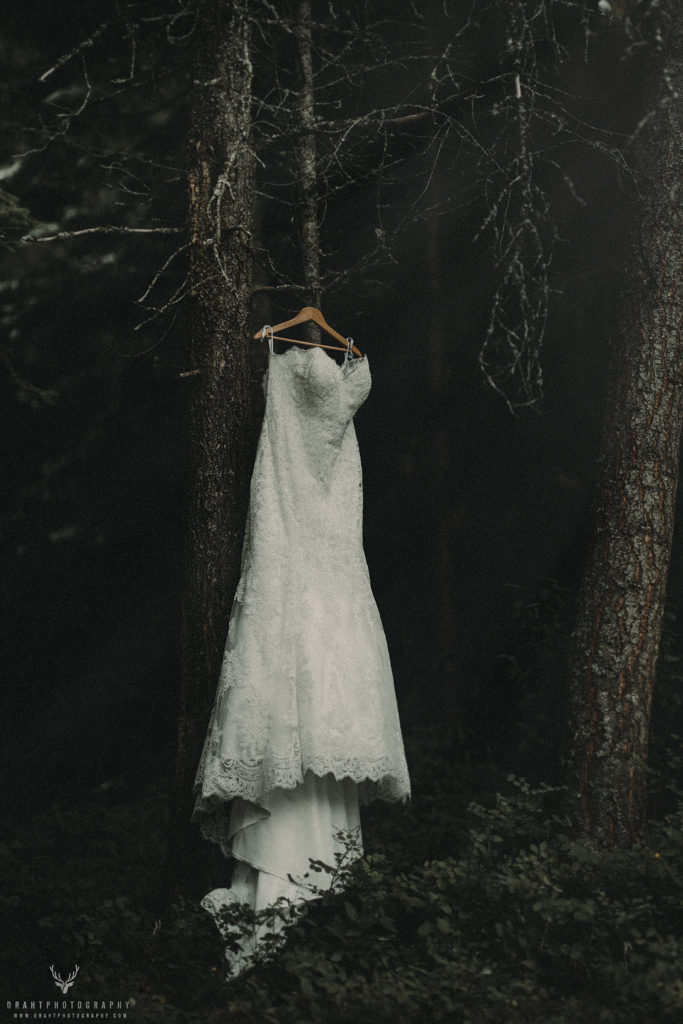 The beauty of this campground was that we had actual cabins. They were spacious, complete with kitchens and wood stoves. About a 3 second walk from there, you're in the thick of the forest, so of course that's where I wanted to do the dress photo.
I brought it inside, where immediately this dress was put to use. With an 11:00am ceremony, there was no time to waste!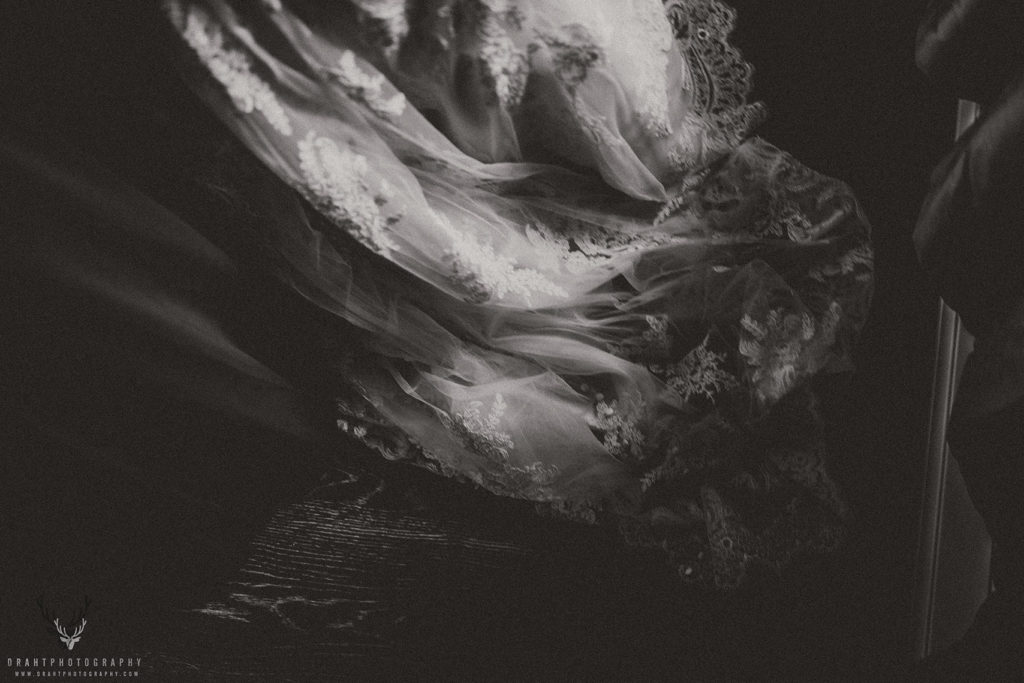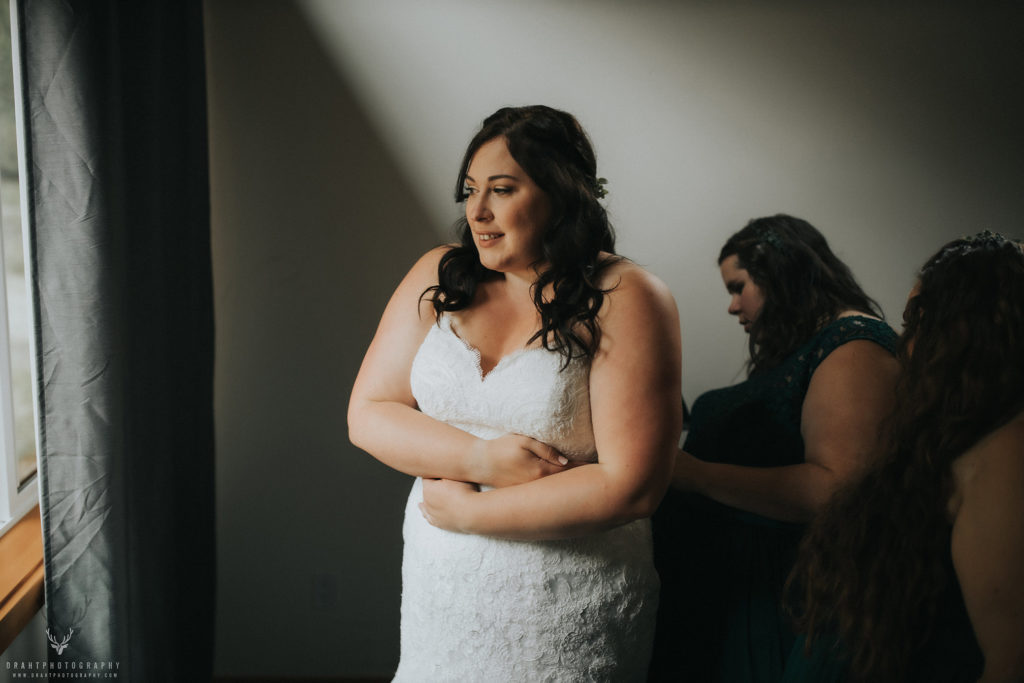 At the venue site, we had old school chairs set up, in the middle of a huge field. It was perfect – the well-manicured section of grass has a lot of space, but still a lot of shade of the incredibly tall trees overlooking Gold Panner's.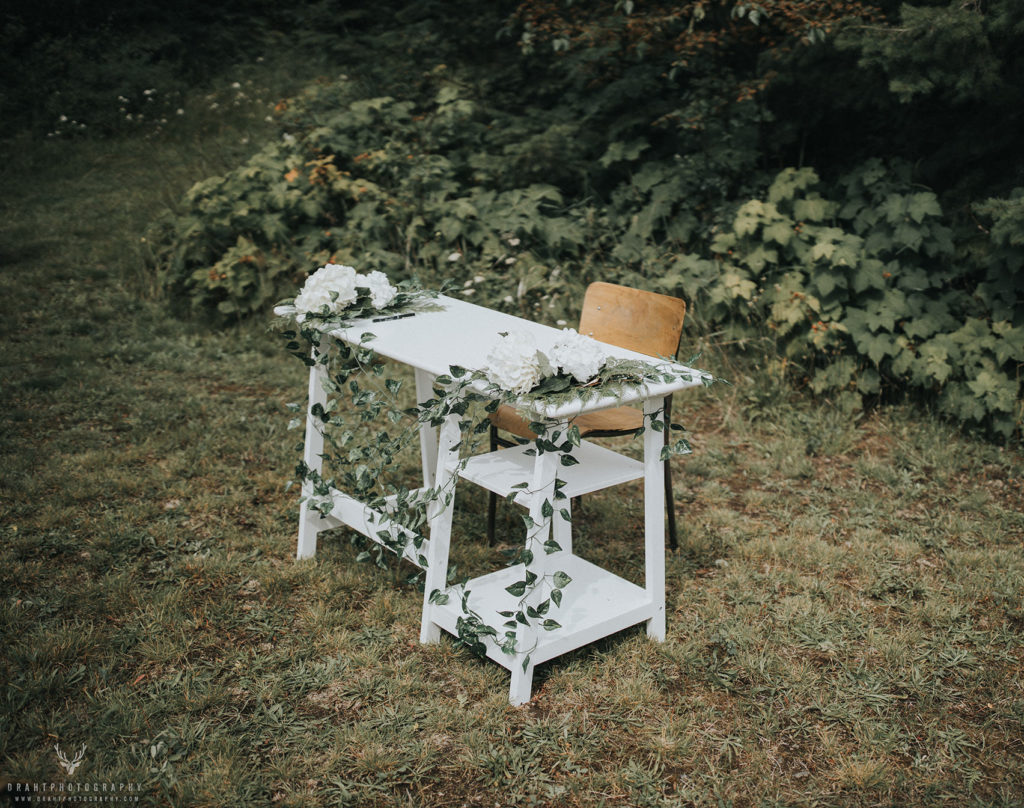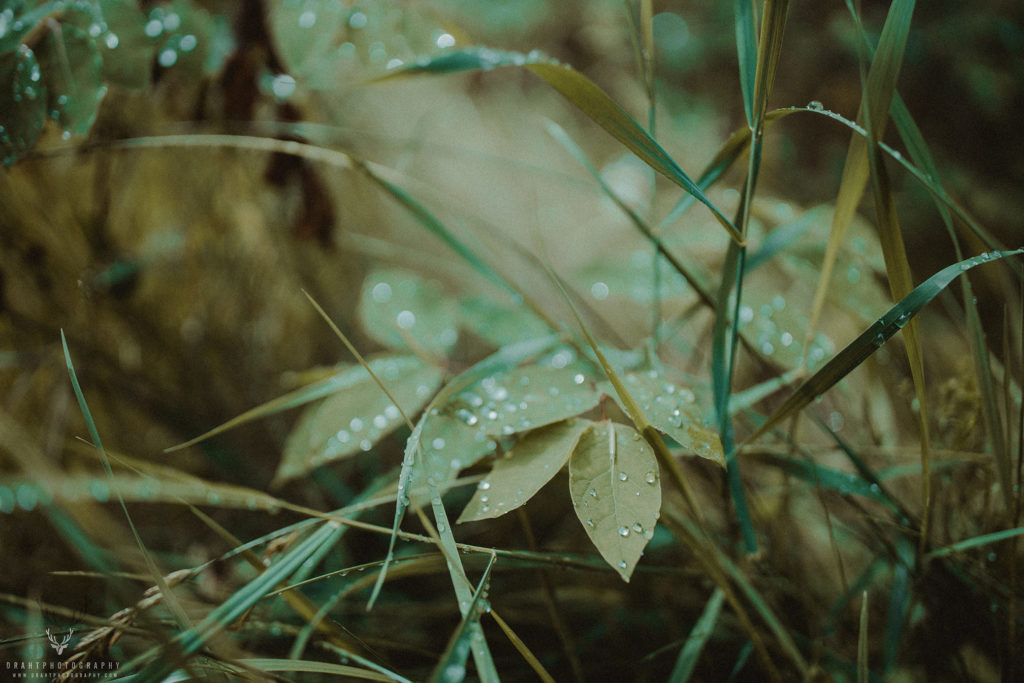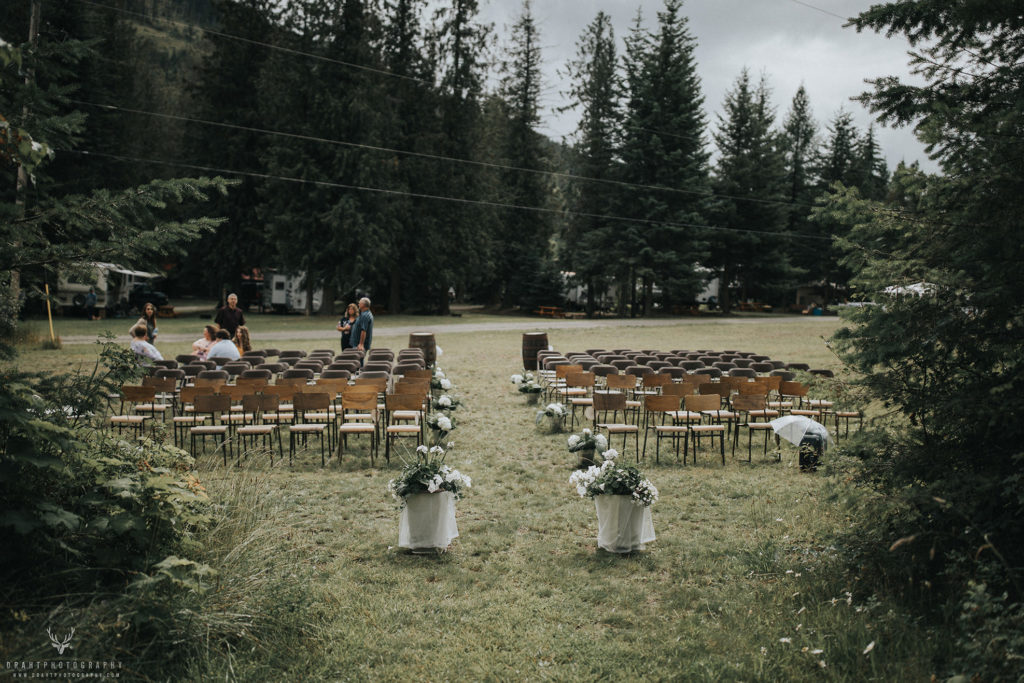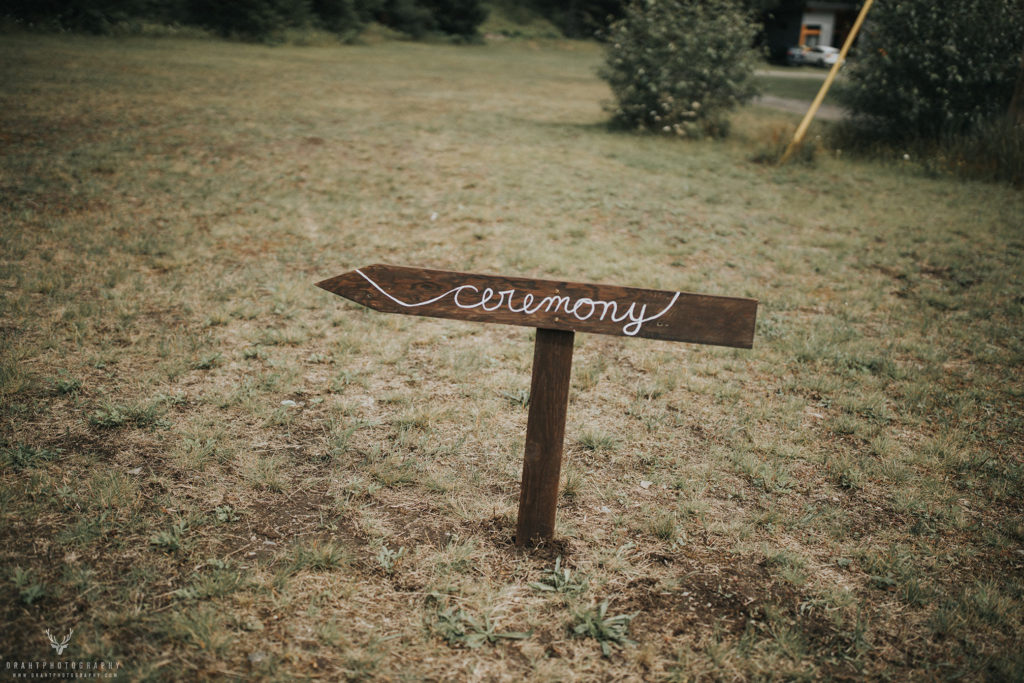 The ceremony was beautiful. Karen Six did a beautiful job of officiating, as she always does.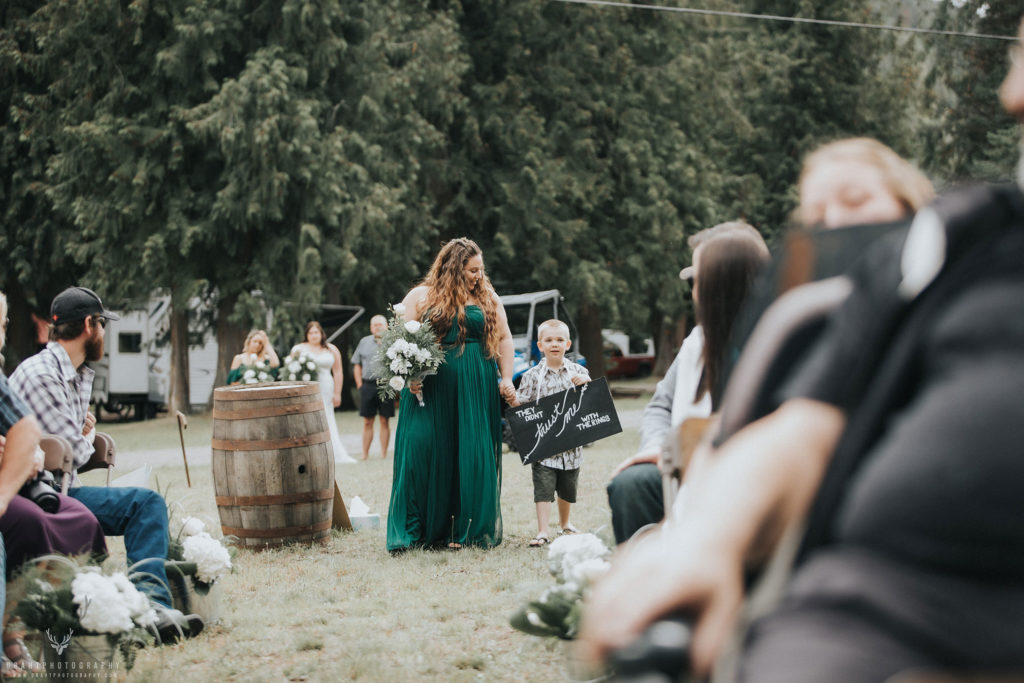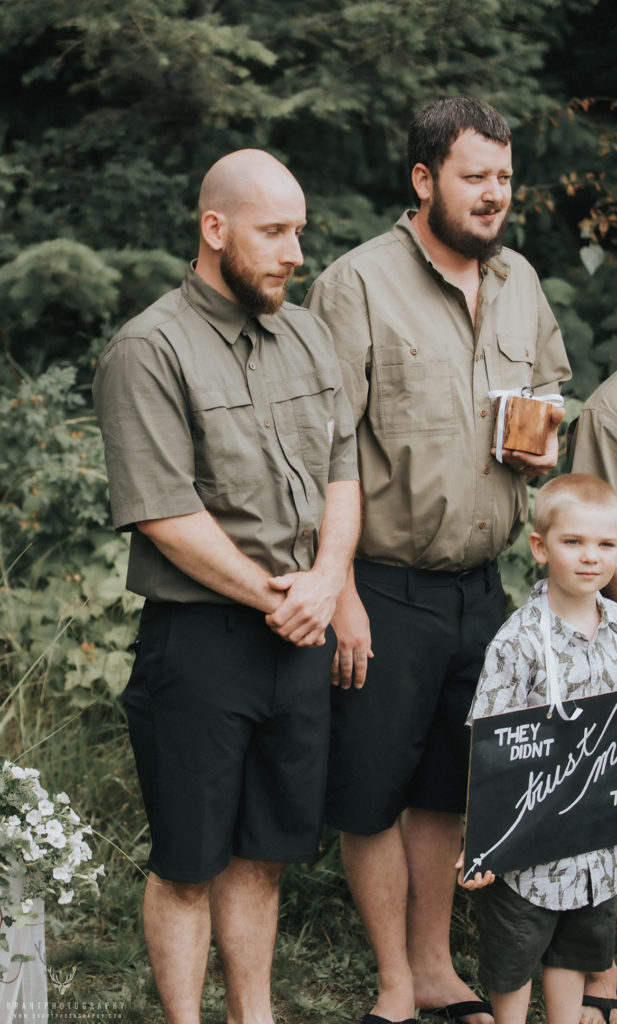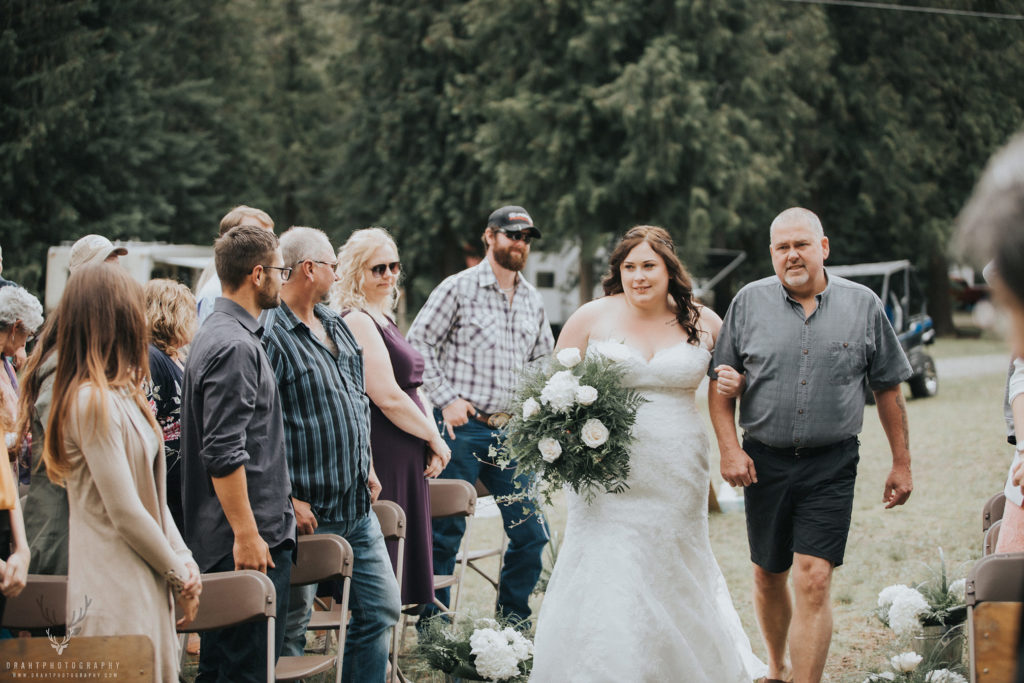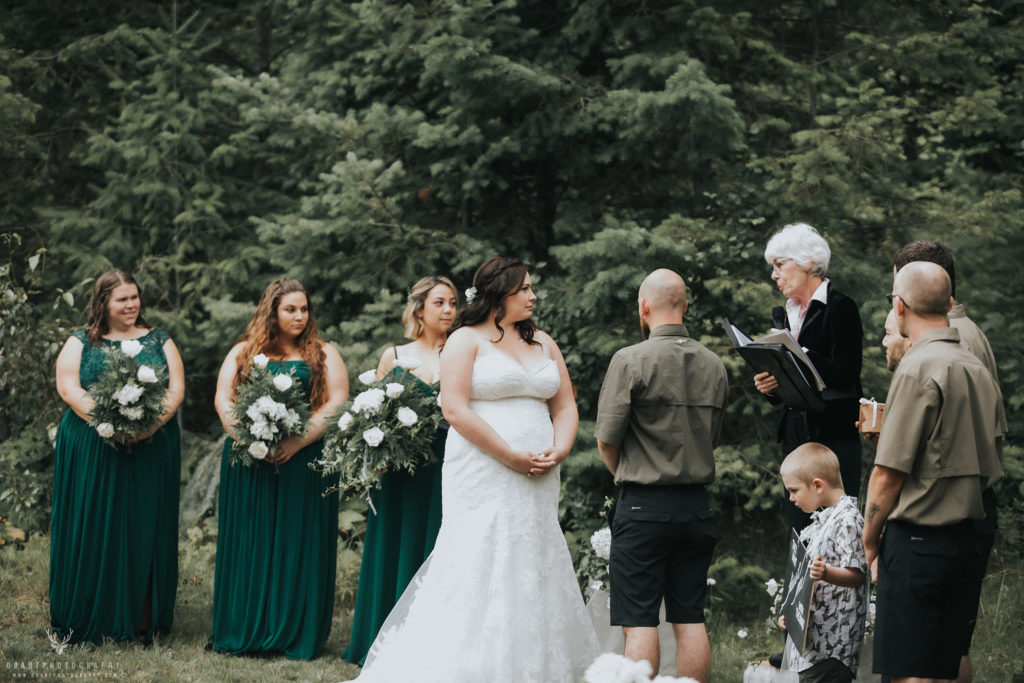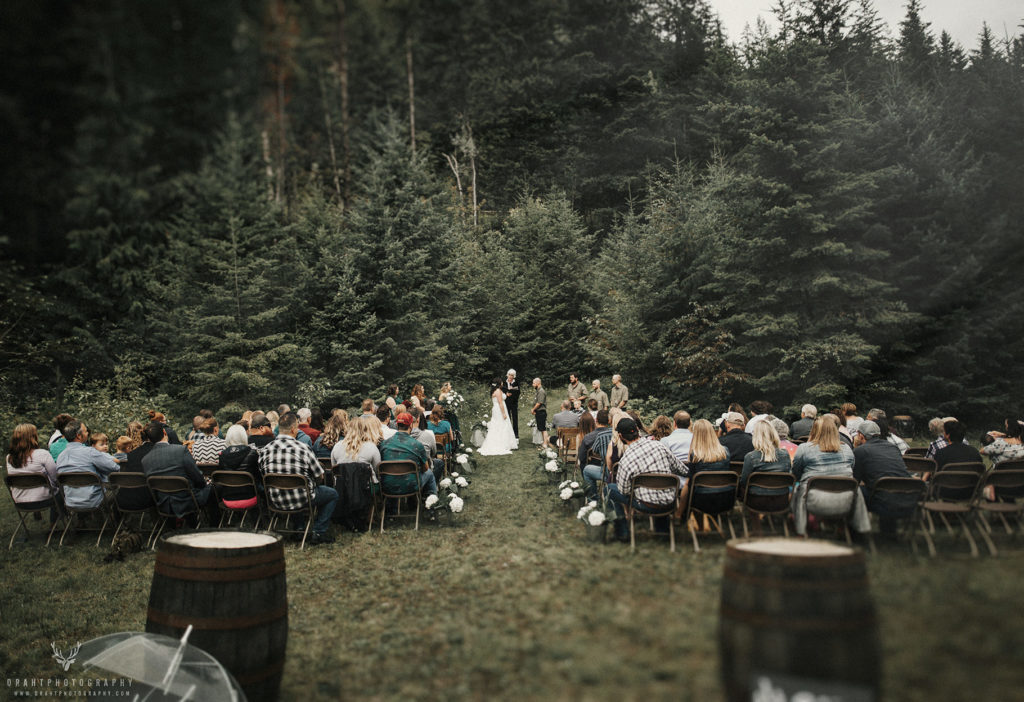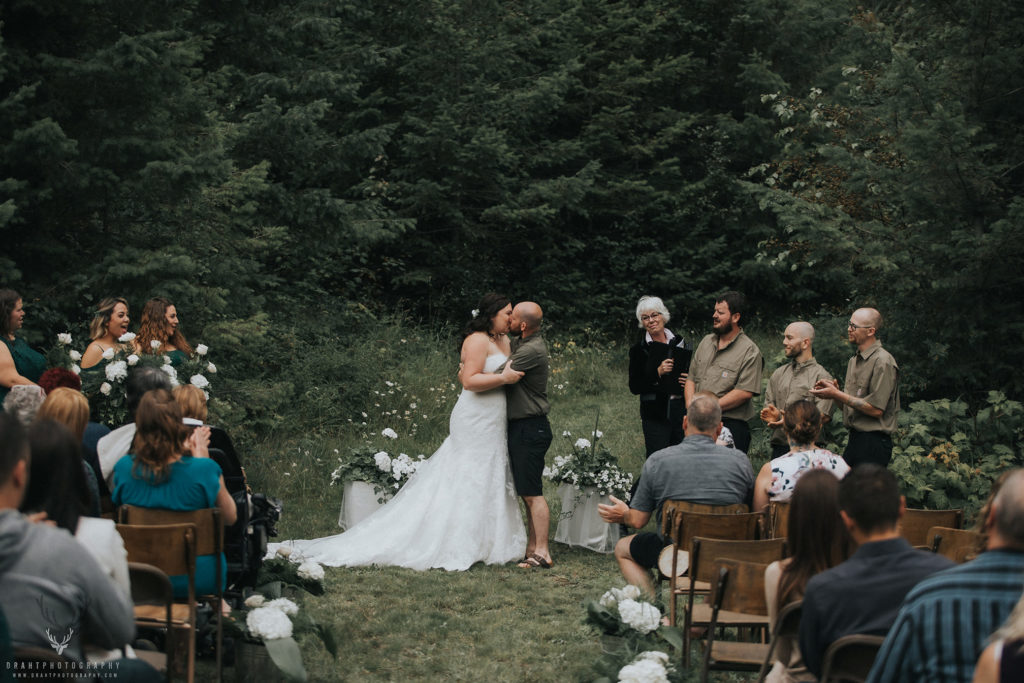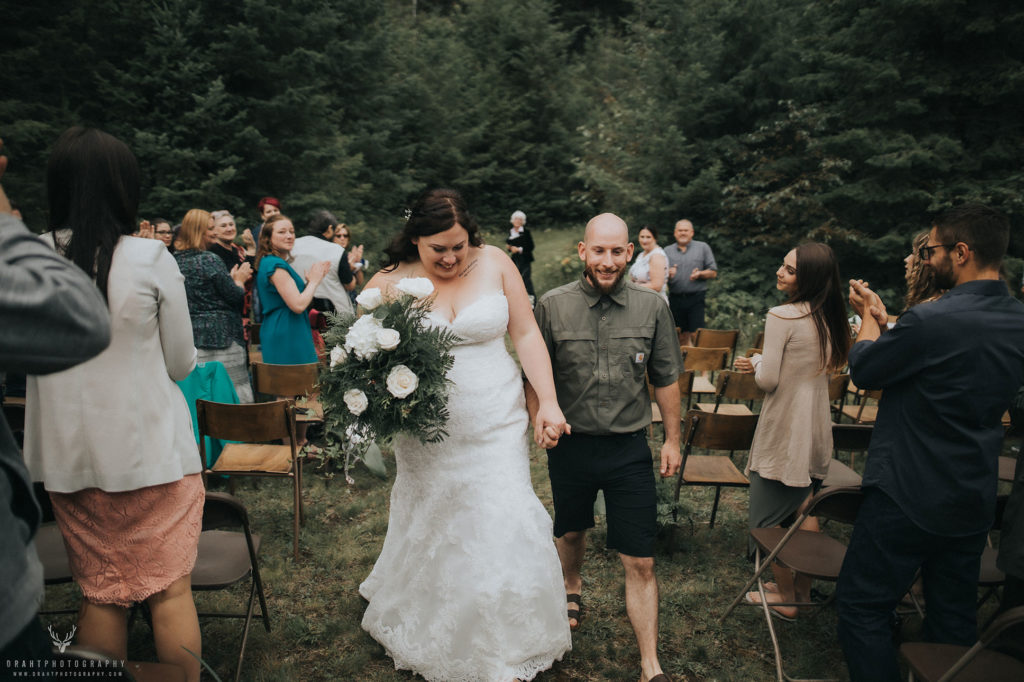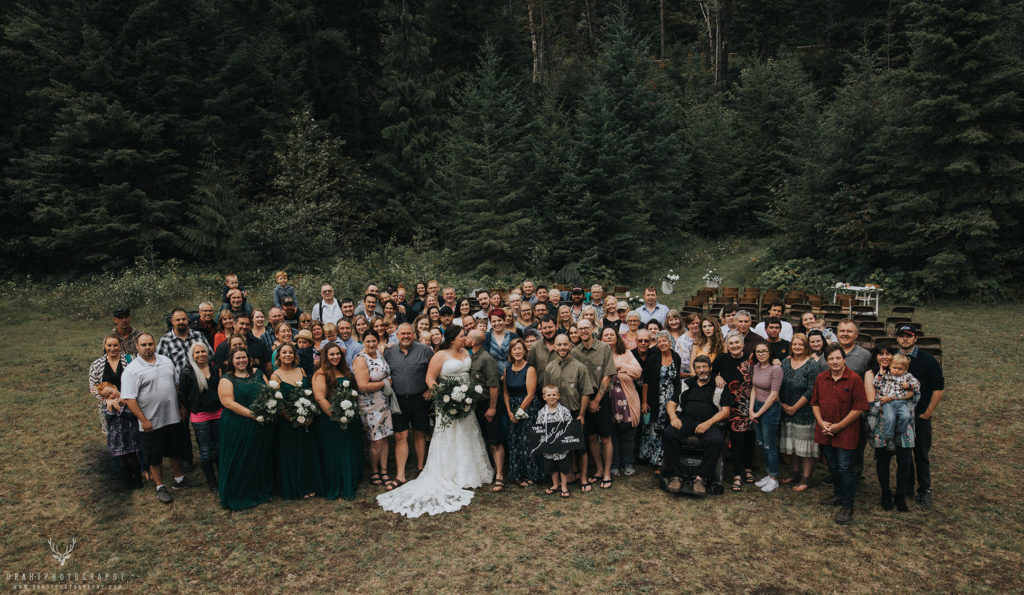 After the family photos (picture above), we walked down to the creek. This is where the real treat begins. It was a meadow in every sense of the word, and we had all the fun!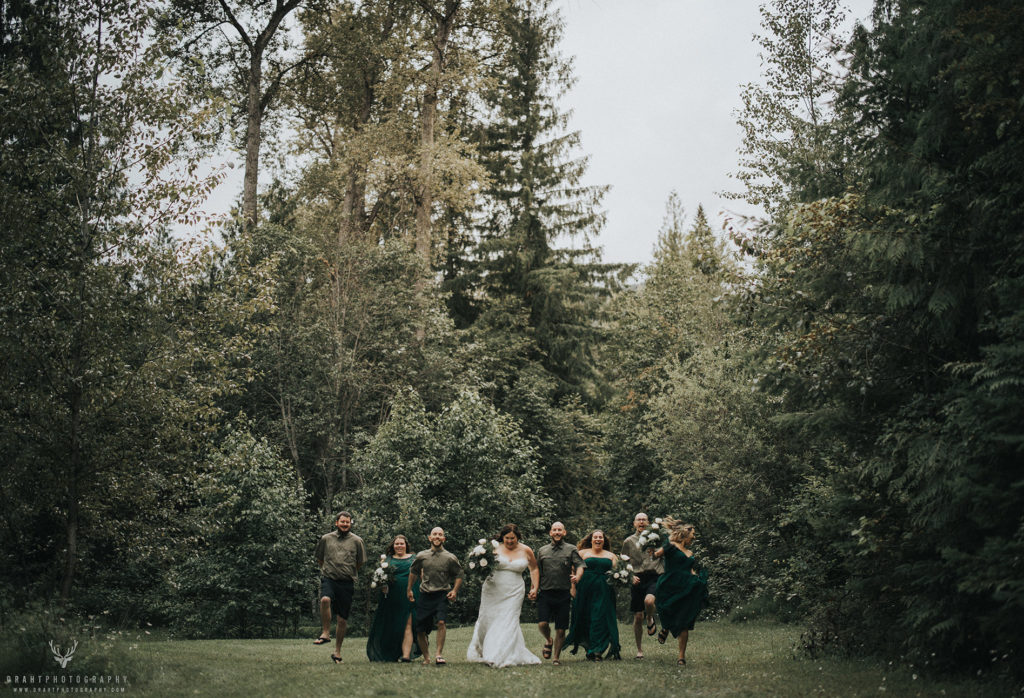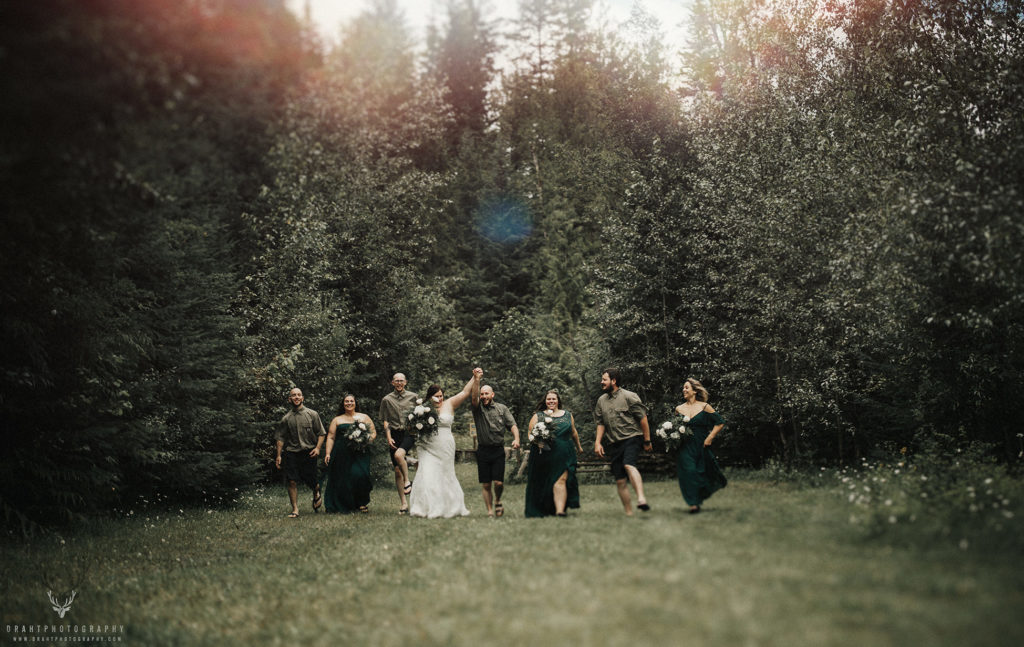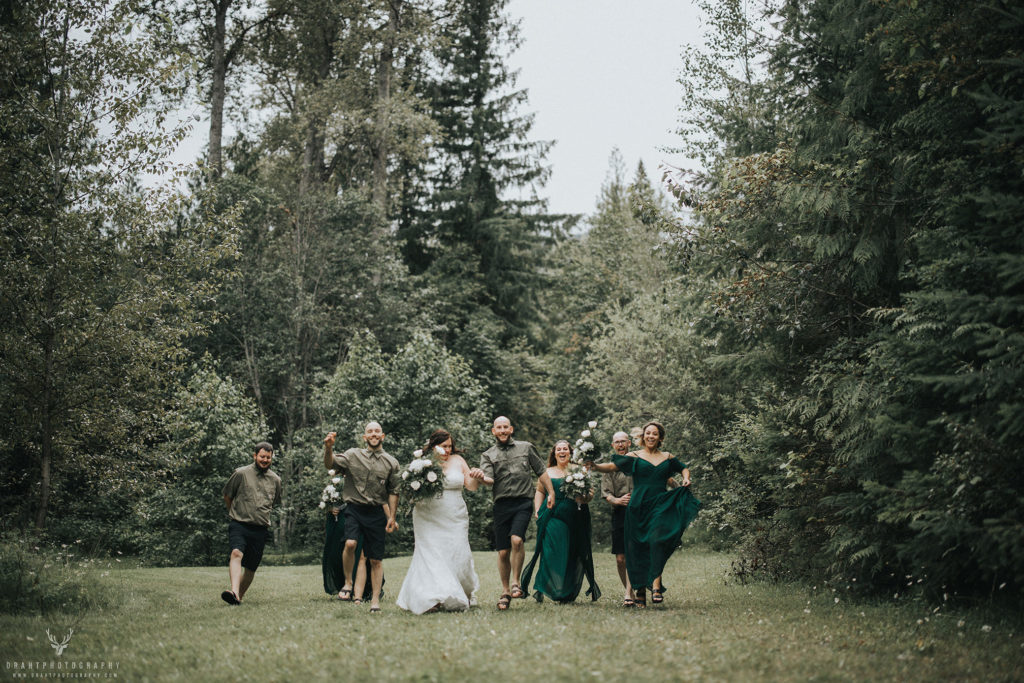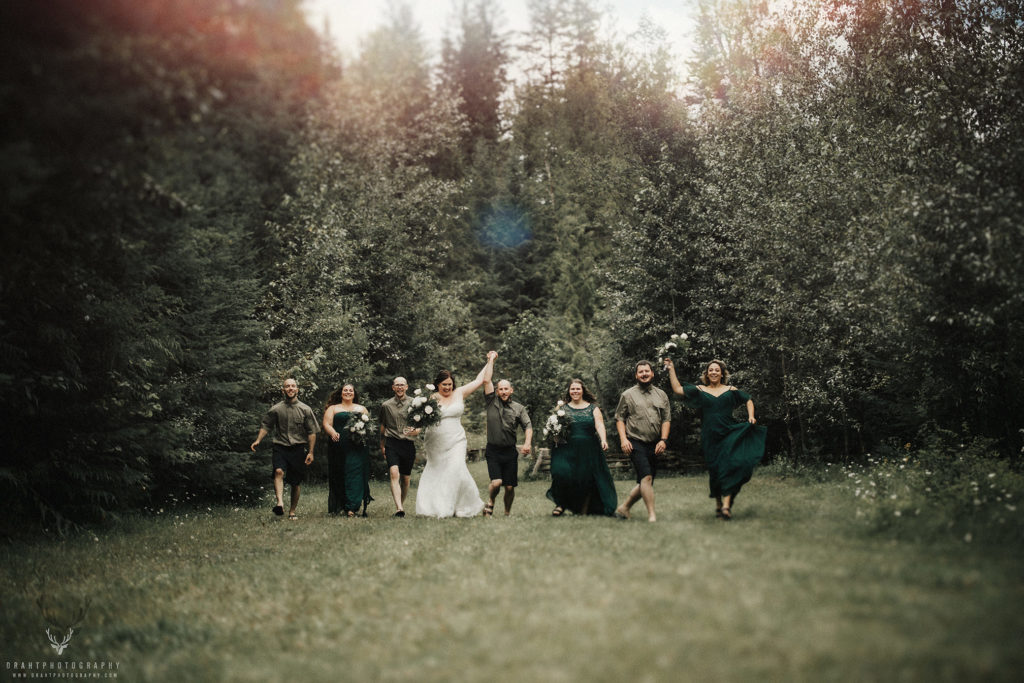 Then, of course, a traditional group photo.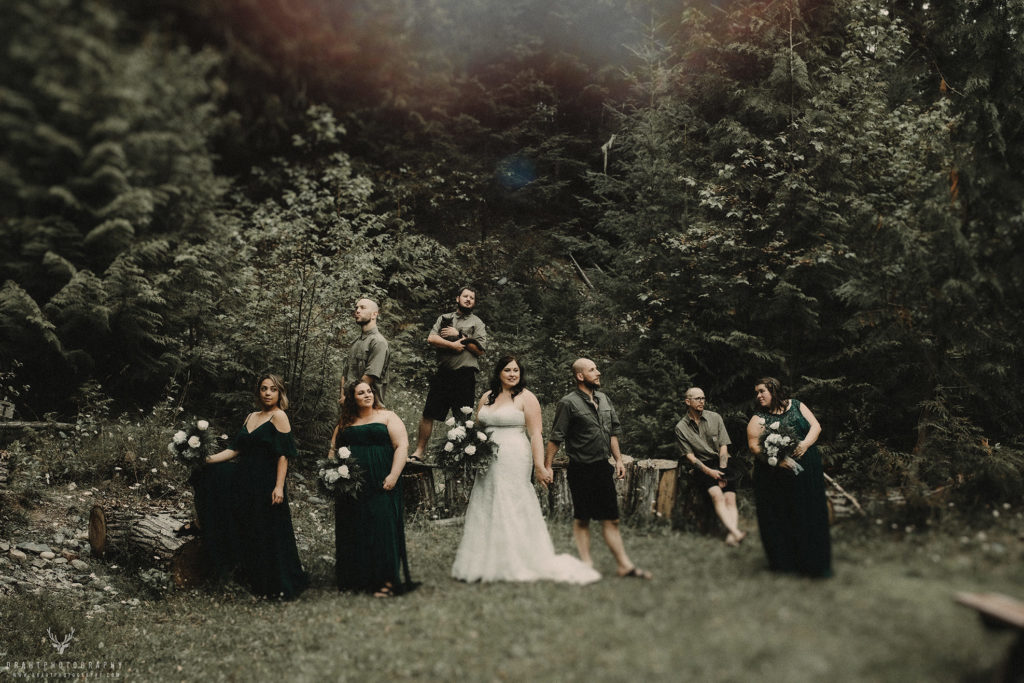 But for real, we got some lovely photos. I'm particularly attracted to the colour scheme – green. Creamy whites, and emerald green.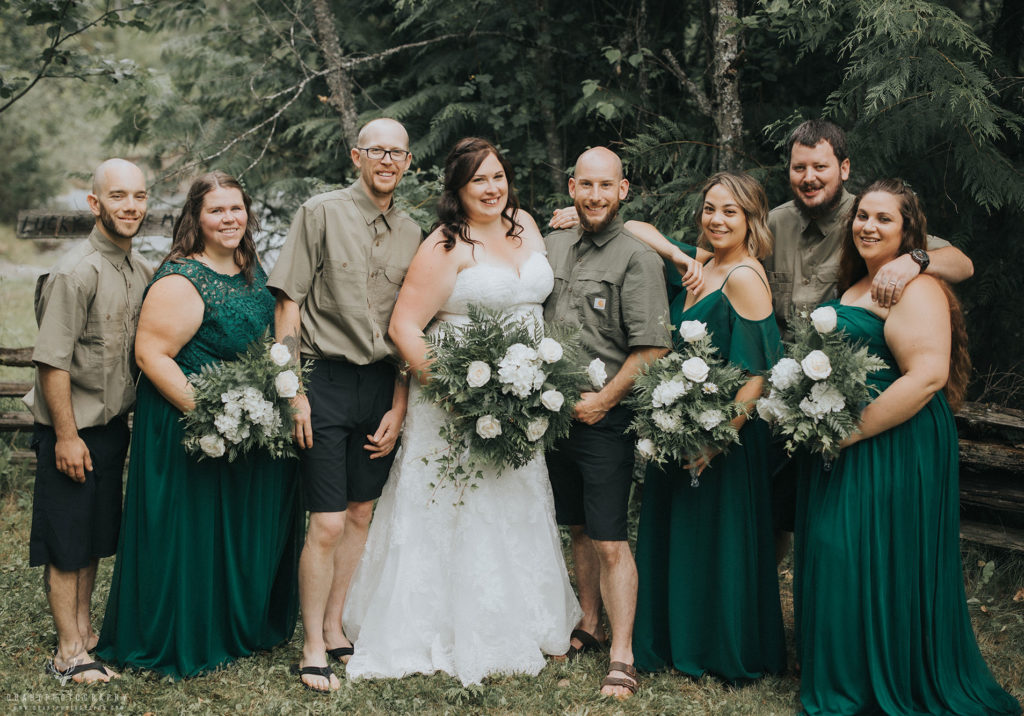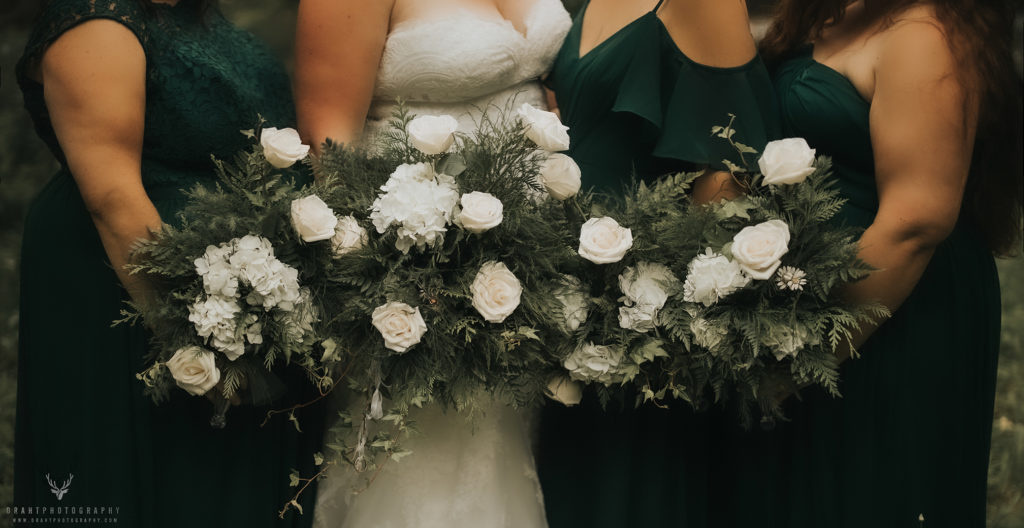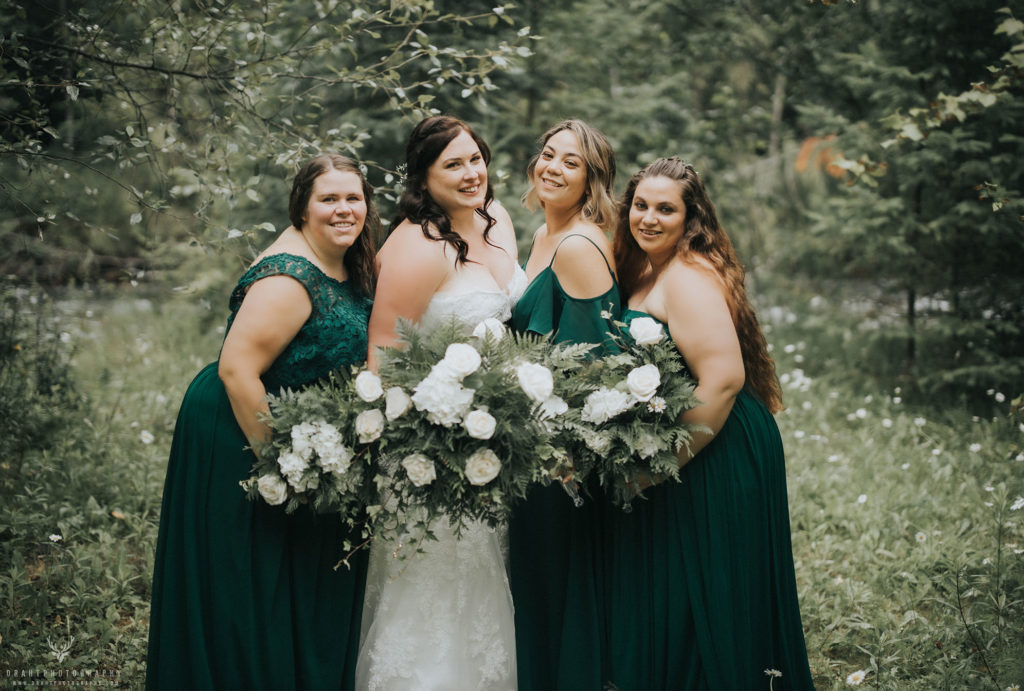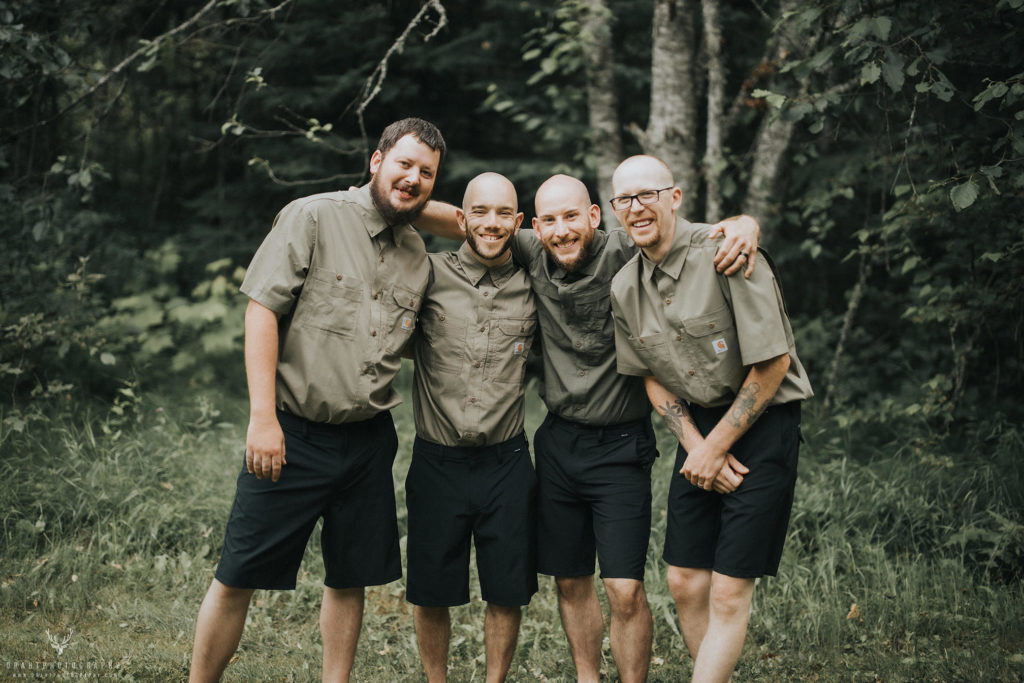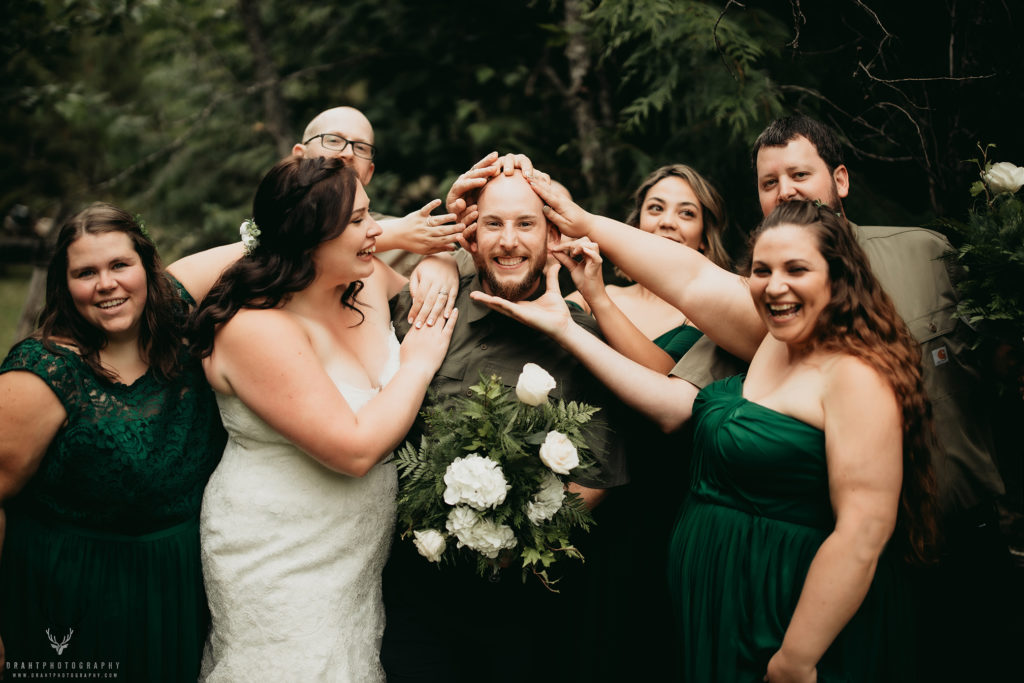 After the photos of the bridal party, we got to my favourite time – some time alone with these two! The 2pm sun filtered through the trees, giving me some fairly exciting light to play with. Something else I wasn't expecting was there was an actual mine there. And all the wild flowers, to say the least!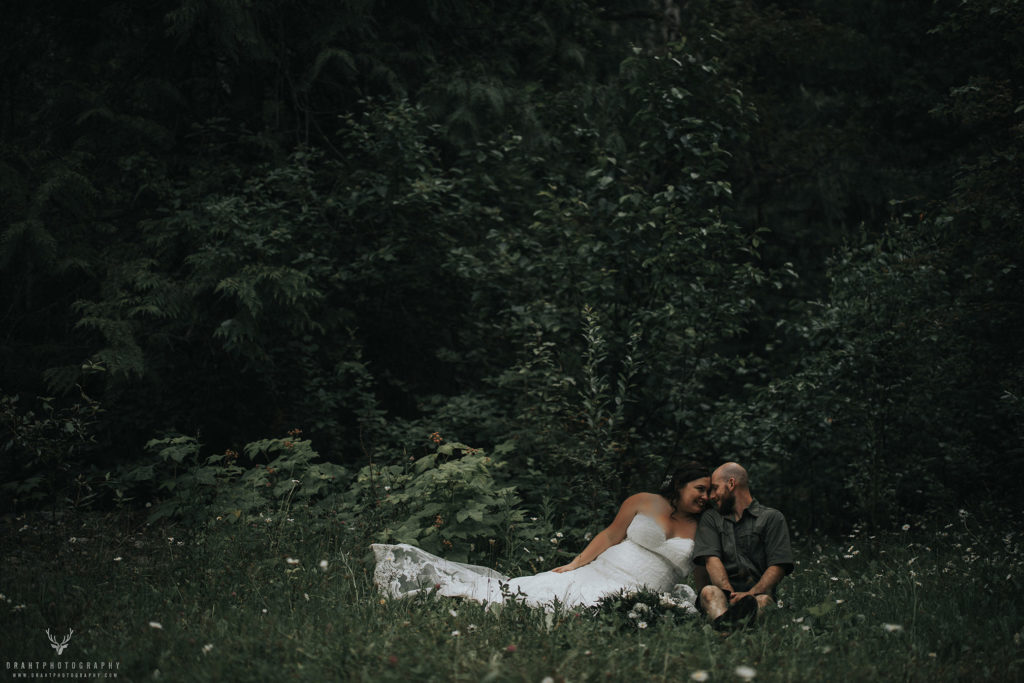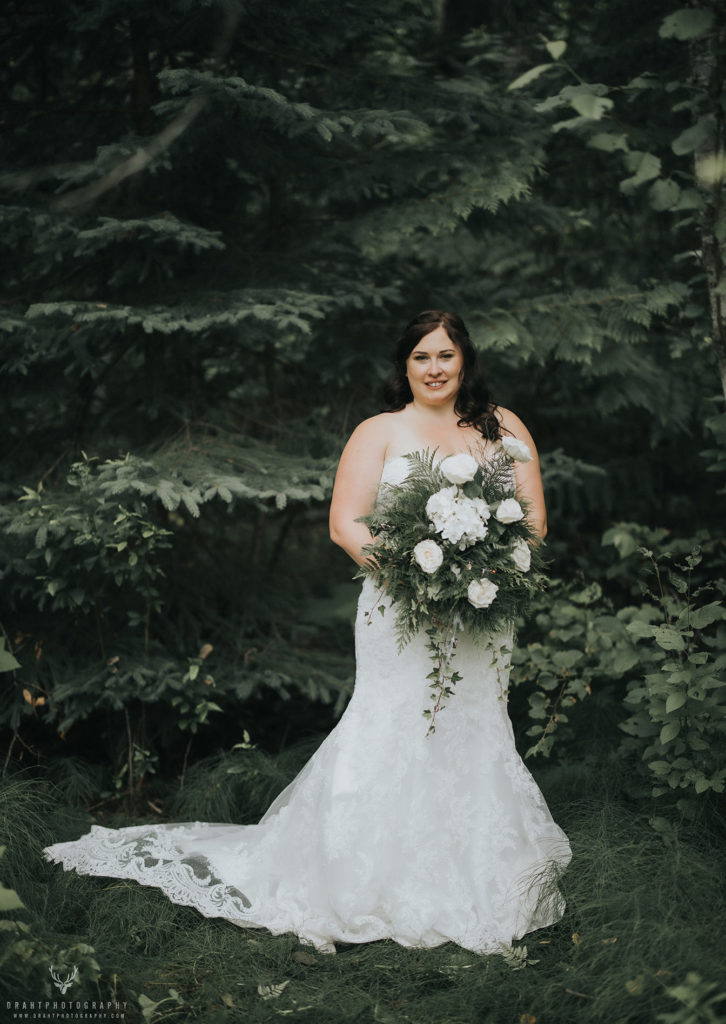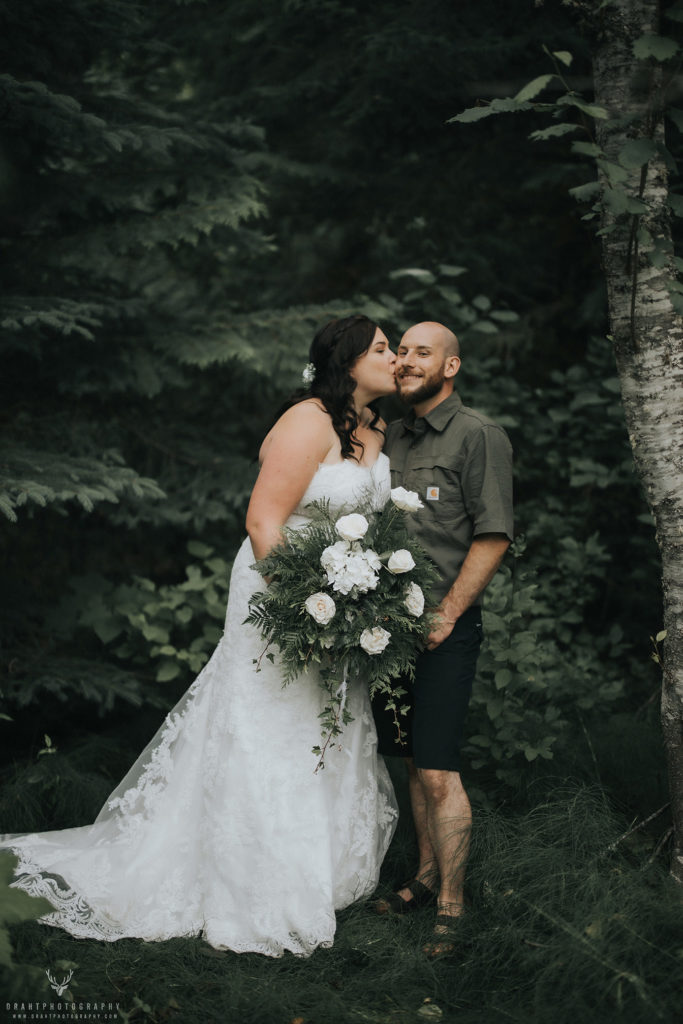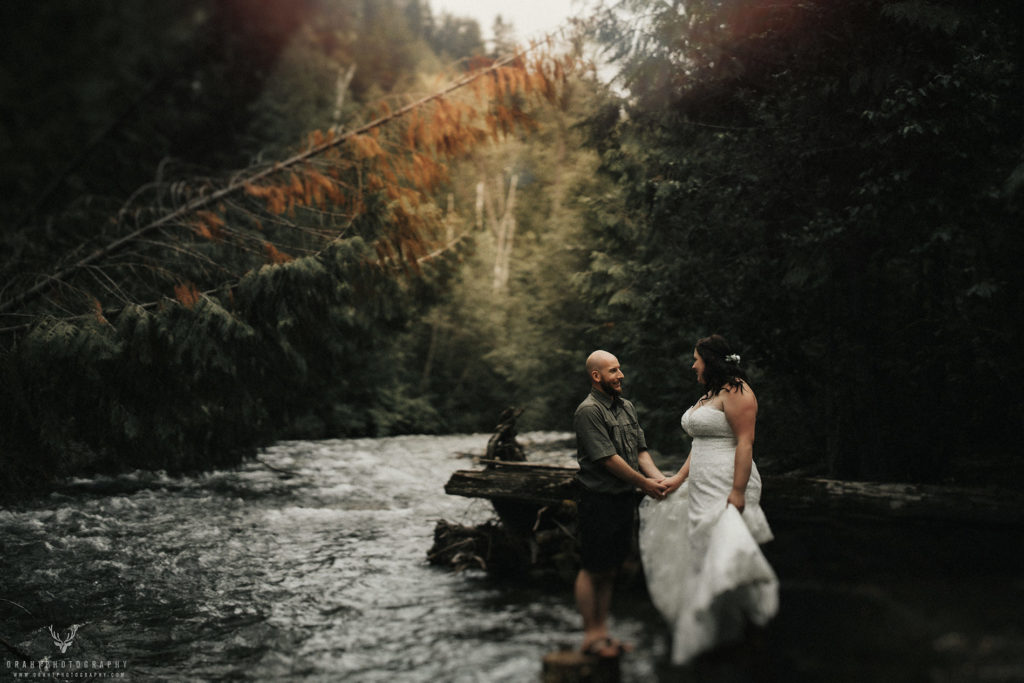 We weren't afraid to get our feet wet.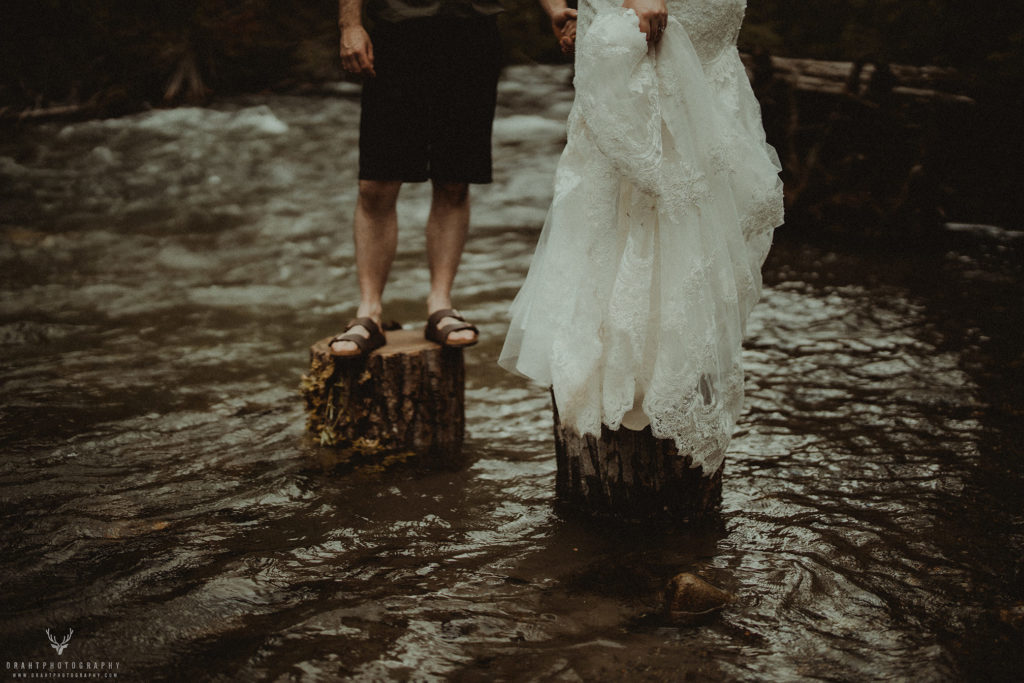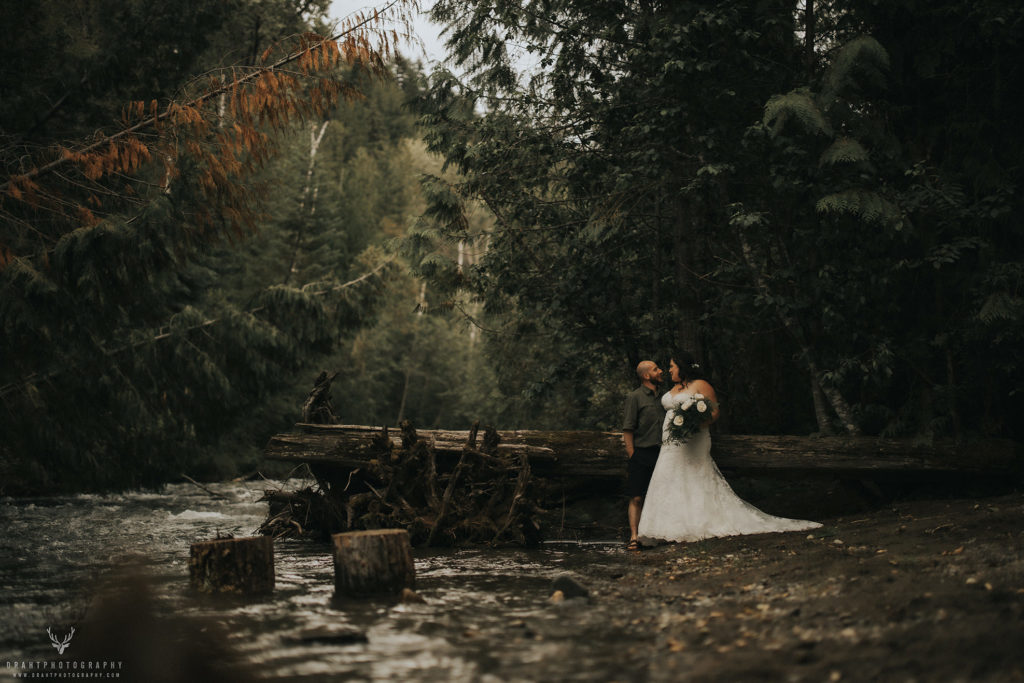 This little guy followed me around the whole time, keeping me company.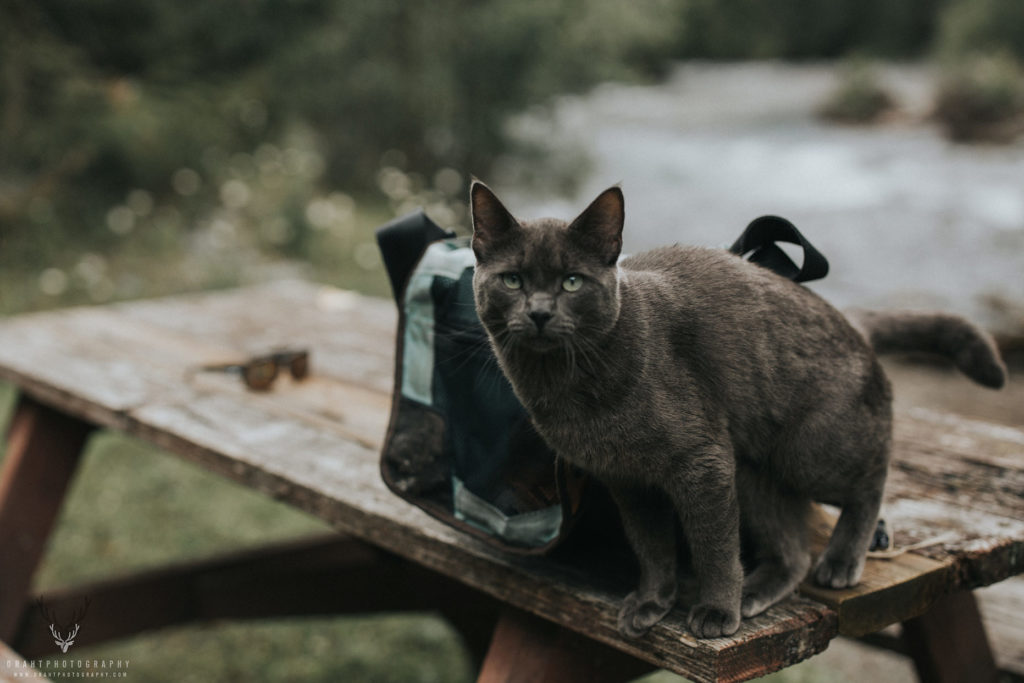 Finding this mine down a random pathway was certainly a surprise.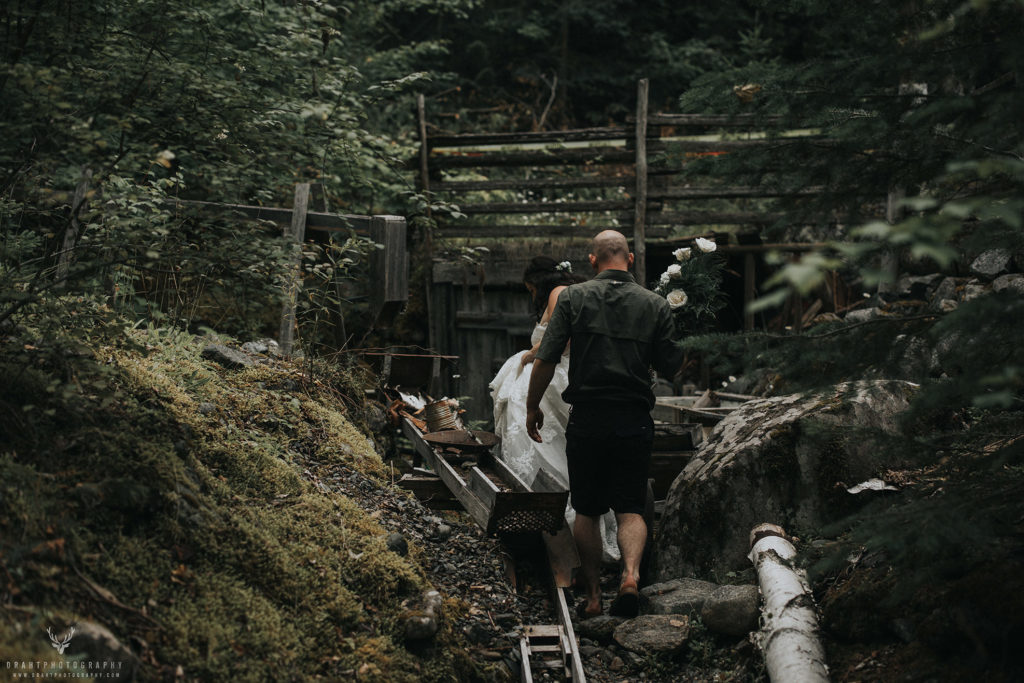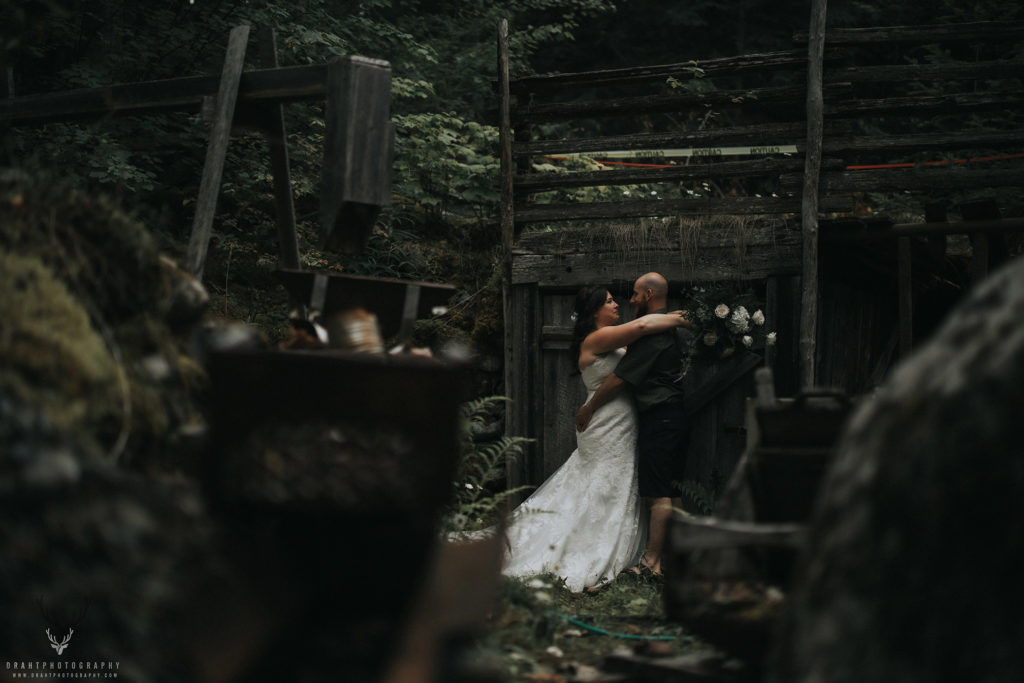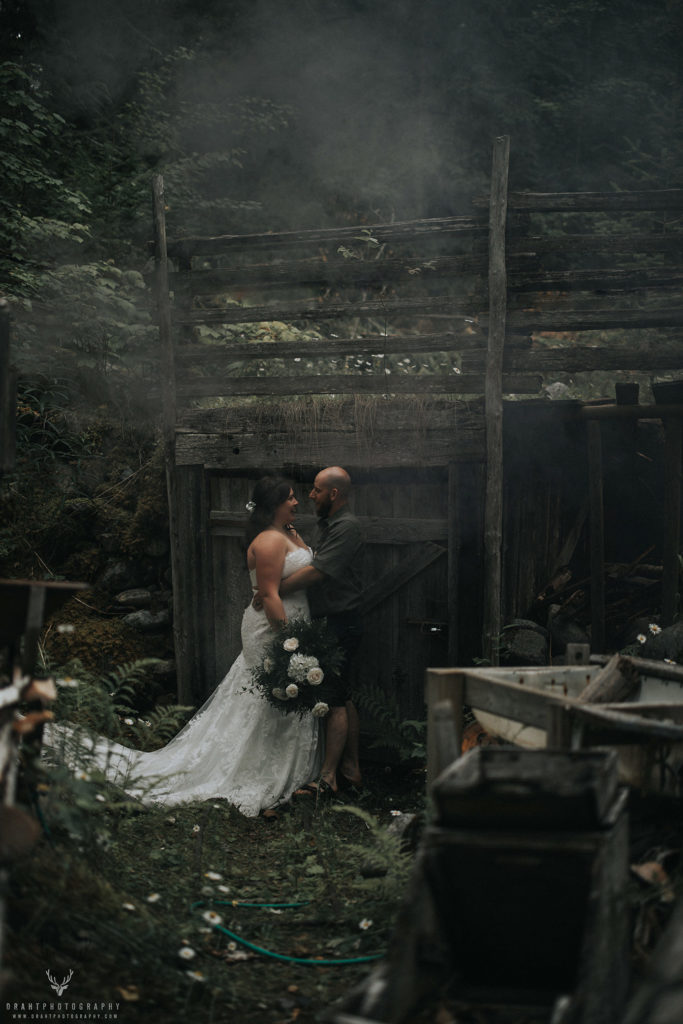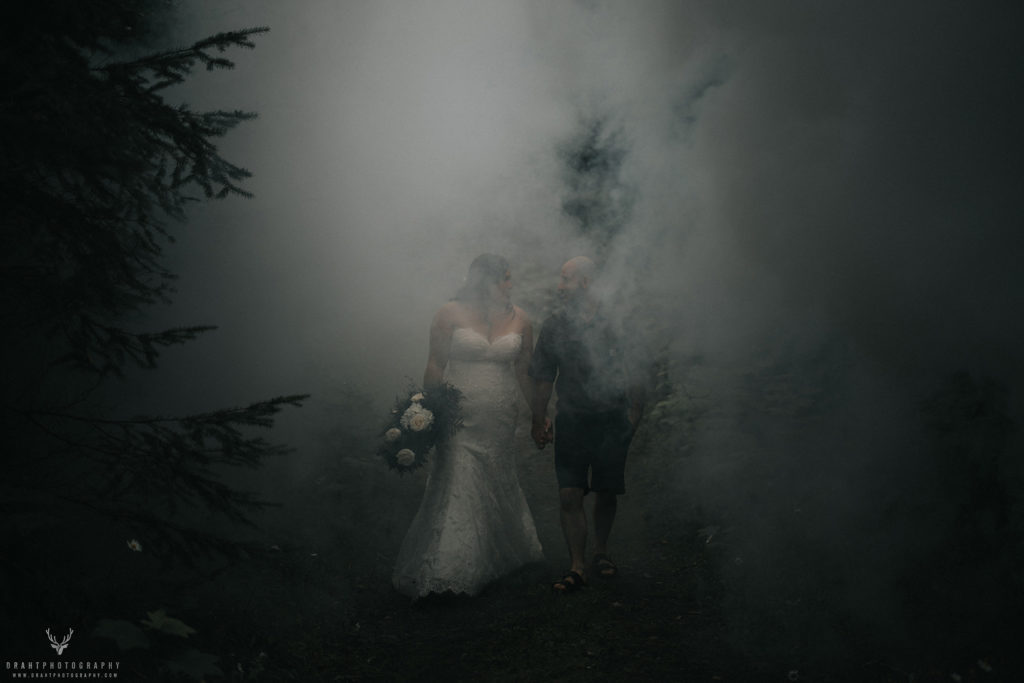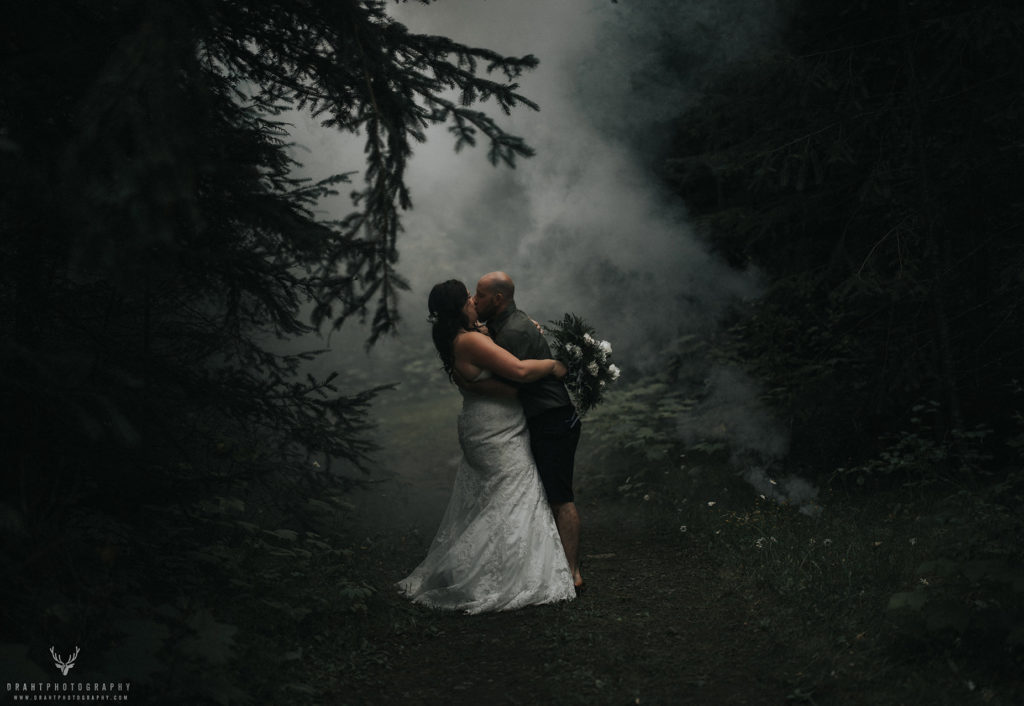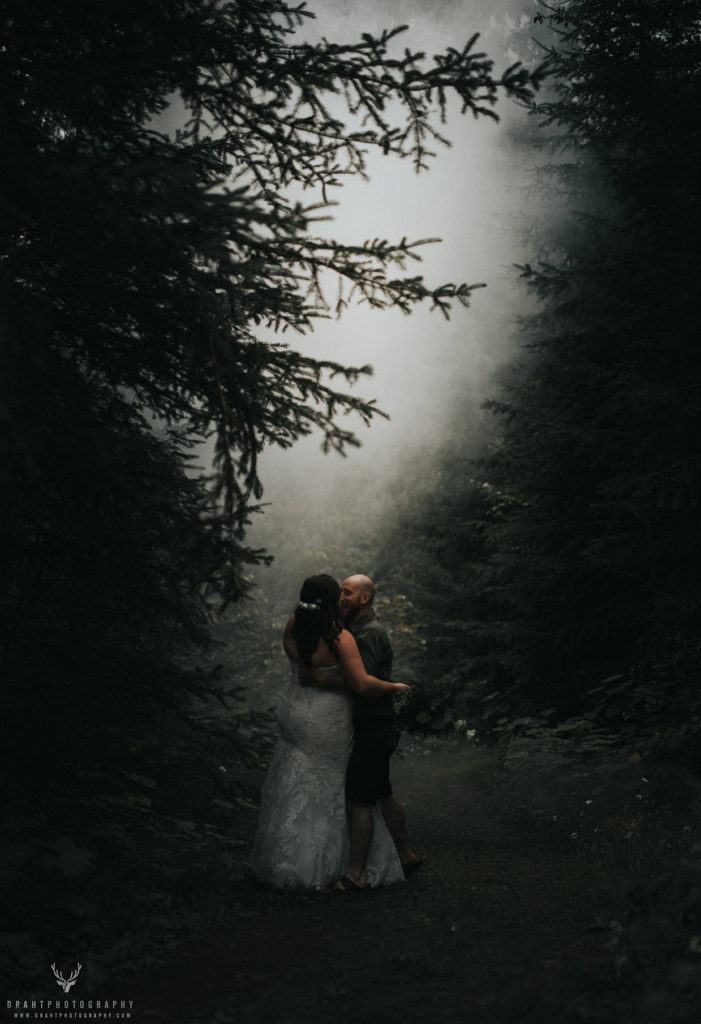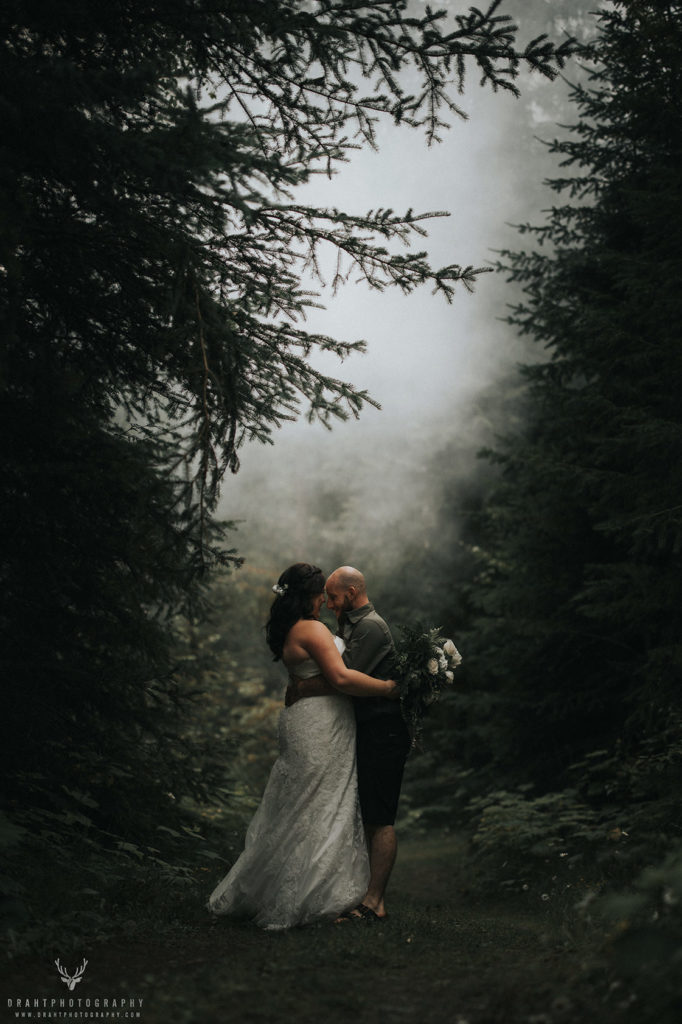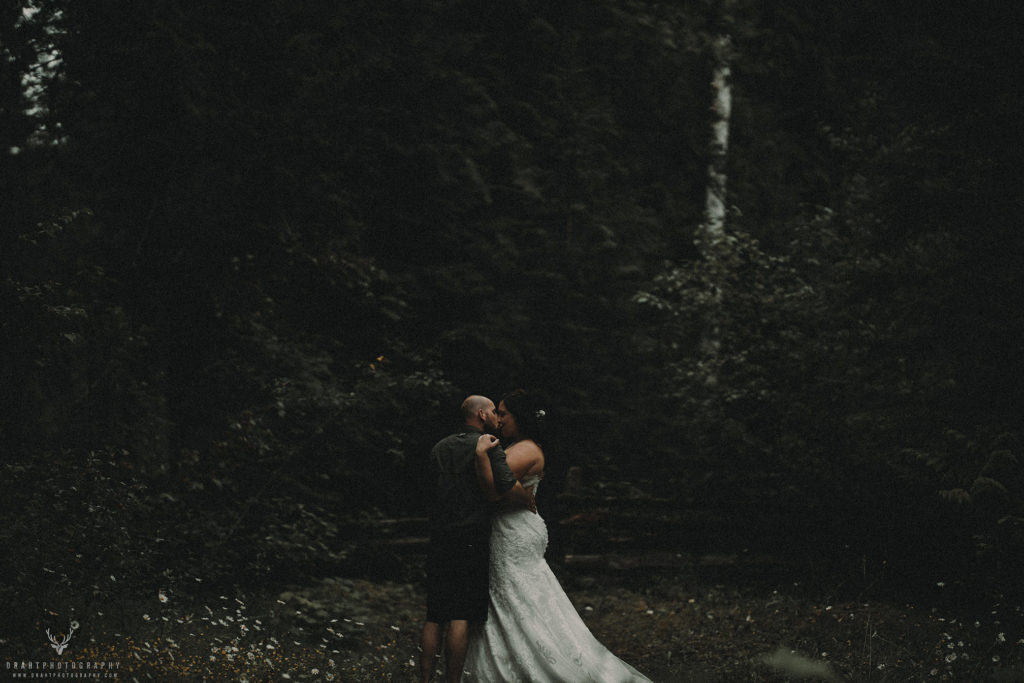 That one just above is one of my favourites. It really shows off all the wildflowers. And yup, it was kinda dark in the forest. It worked, though. And very welcome in the Okanagan when summers can often be 35º plus!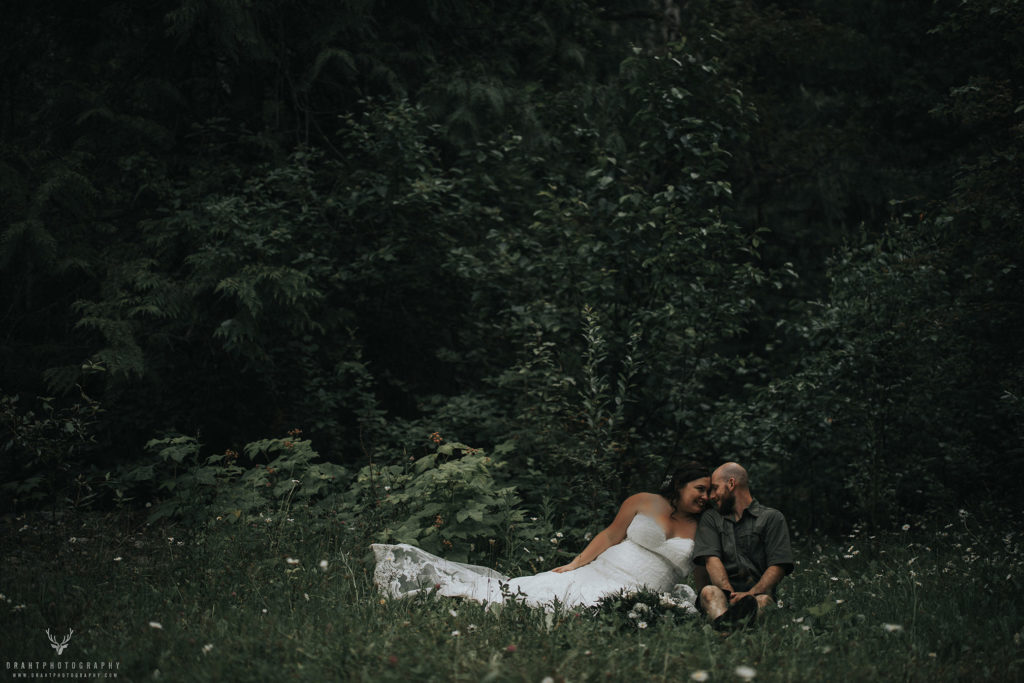 Back on the main campground, all the tables were set up for our guests. Fun nerd fact – I love those chairs. The ones with the wood backs. There's new ones, with fabric on the back, but I like these chairs better because of the texture of the wood and the design. They're just more photogenic.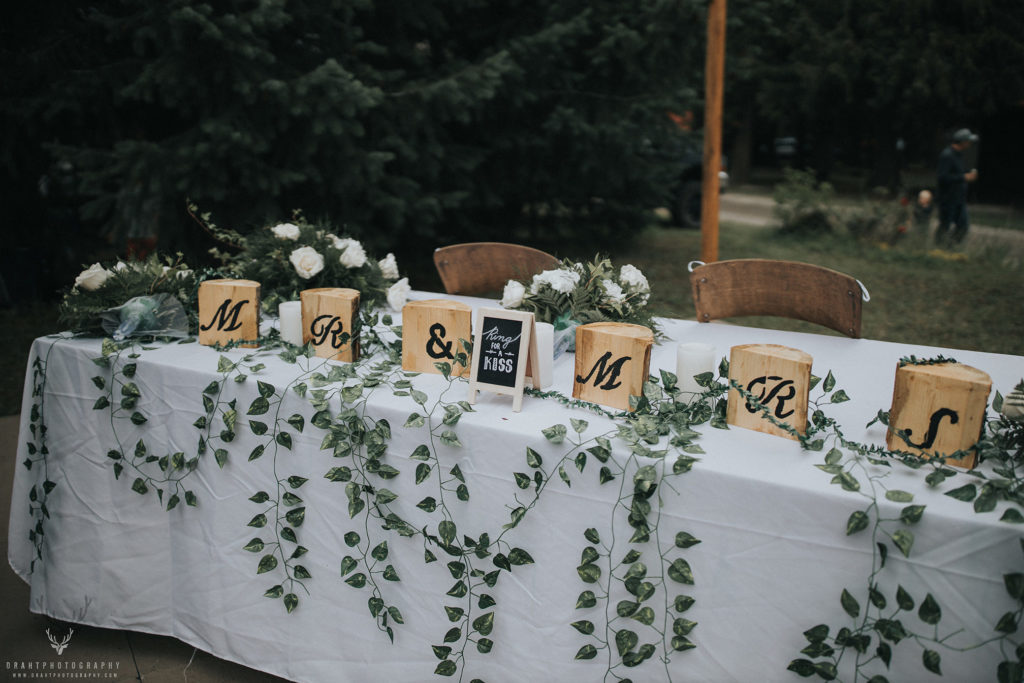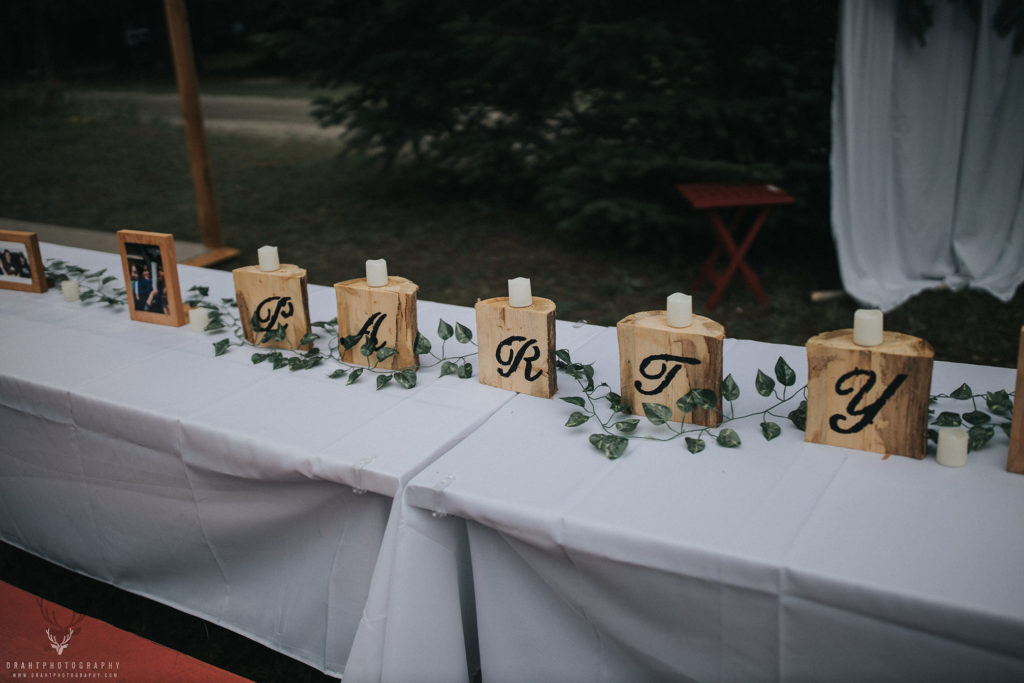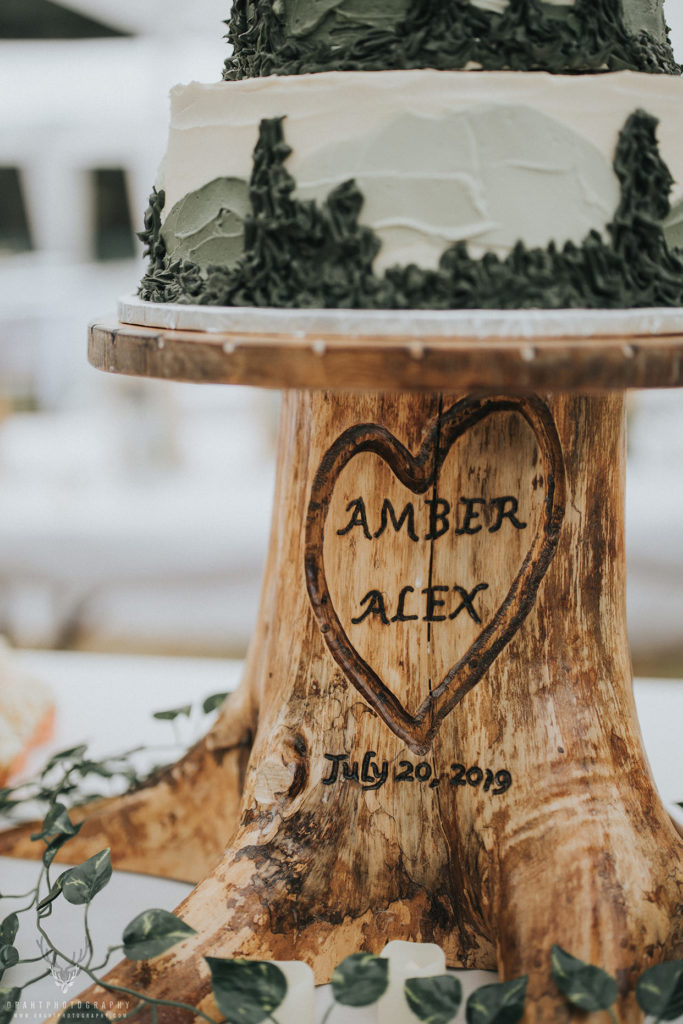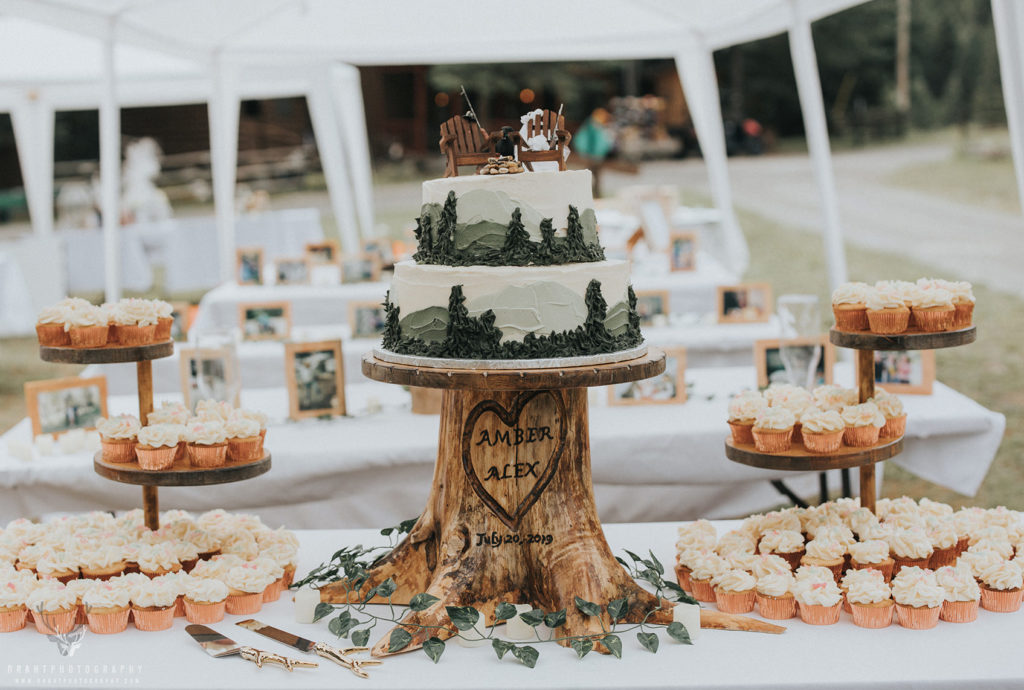 Unfortunately, though, this is where I'll have to leave you. Keep in mind, this isn't all the photos. This is a whopper of a sampler though, 50 of the photos taken today.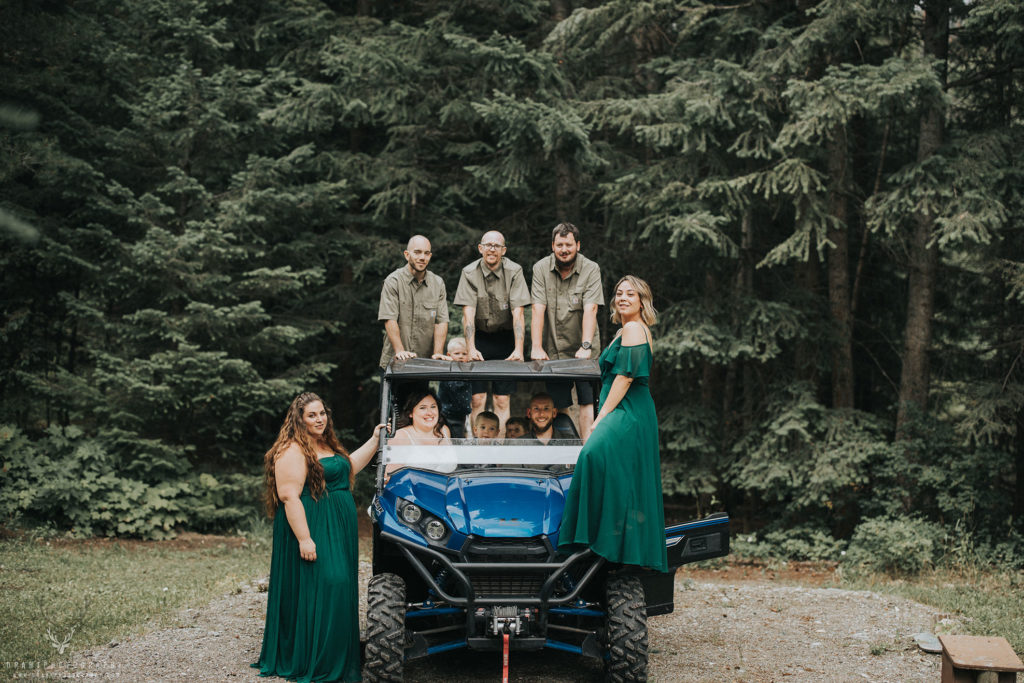 If you'd like to receive access to the photos once they're done, please register here.
If you'd like to save any of these photos, simply long press on them on your cell phone, or right click on them on your computer. Then select, "Open in new tab" – you'll be able to save from there.
Thank you for reading this far. I put a lot of time and work into these sneak peeks, so it's great that you've taken the time to read all this!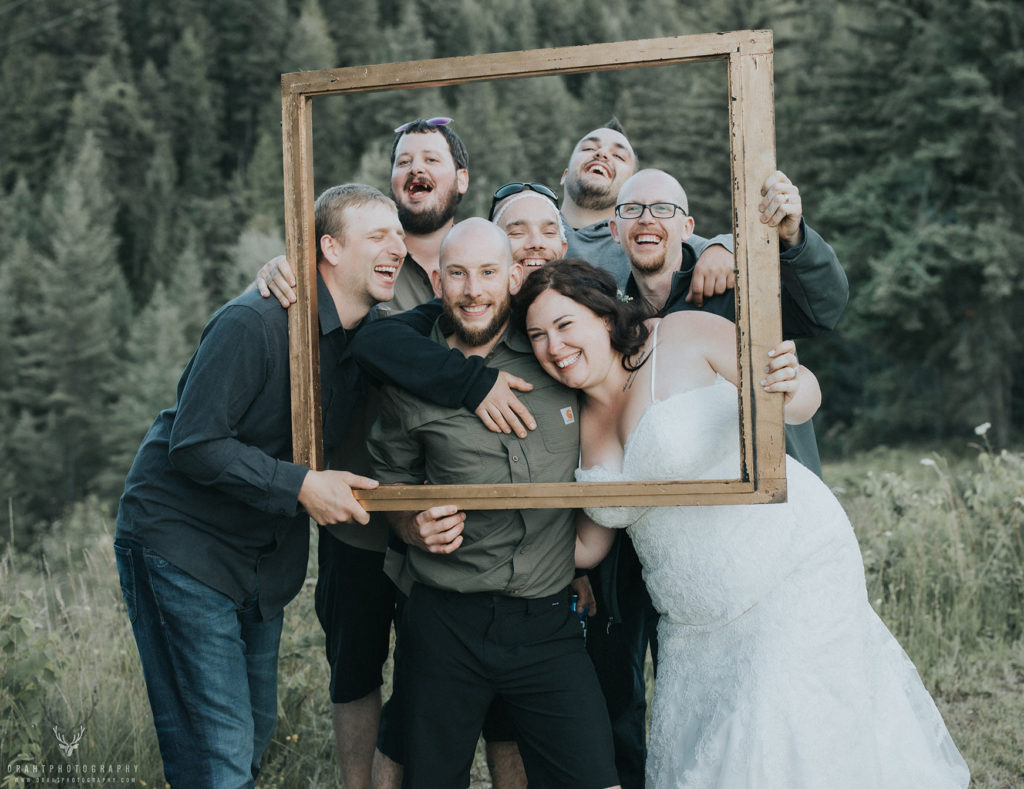 Lastly, if you'd like to stay updated, feel free to follow me on Instagram, Facebook, Twitter, or Tumblr for frequent updates. Talk to you all in a few days!