Y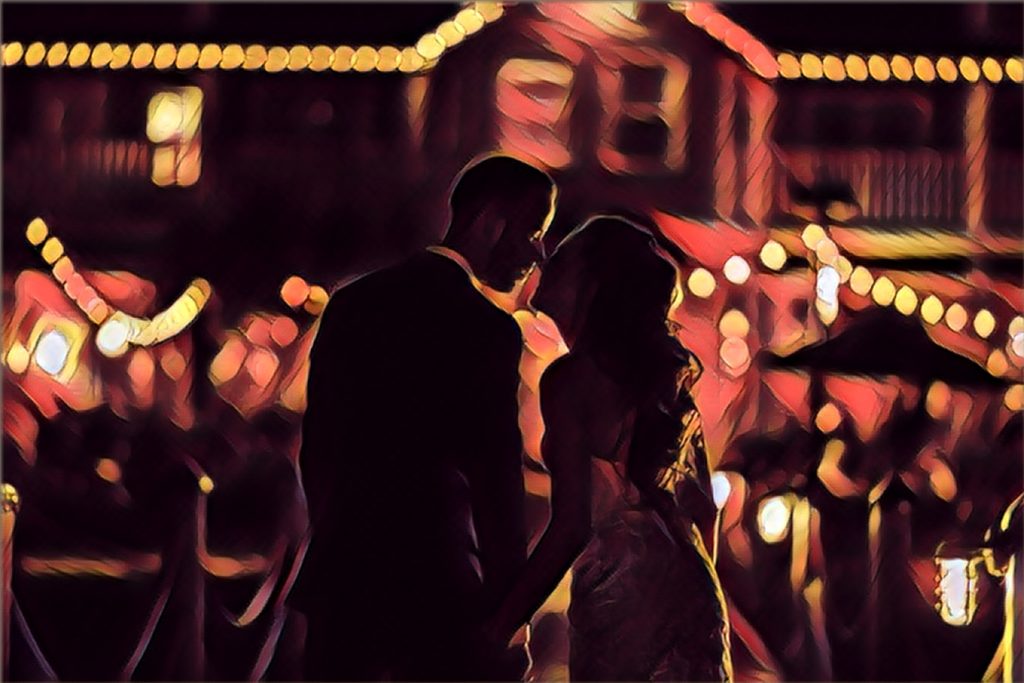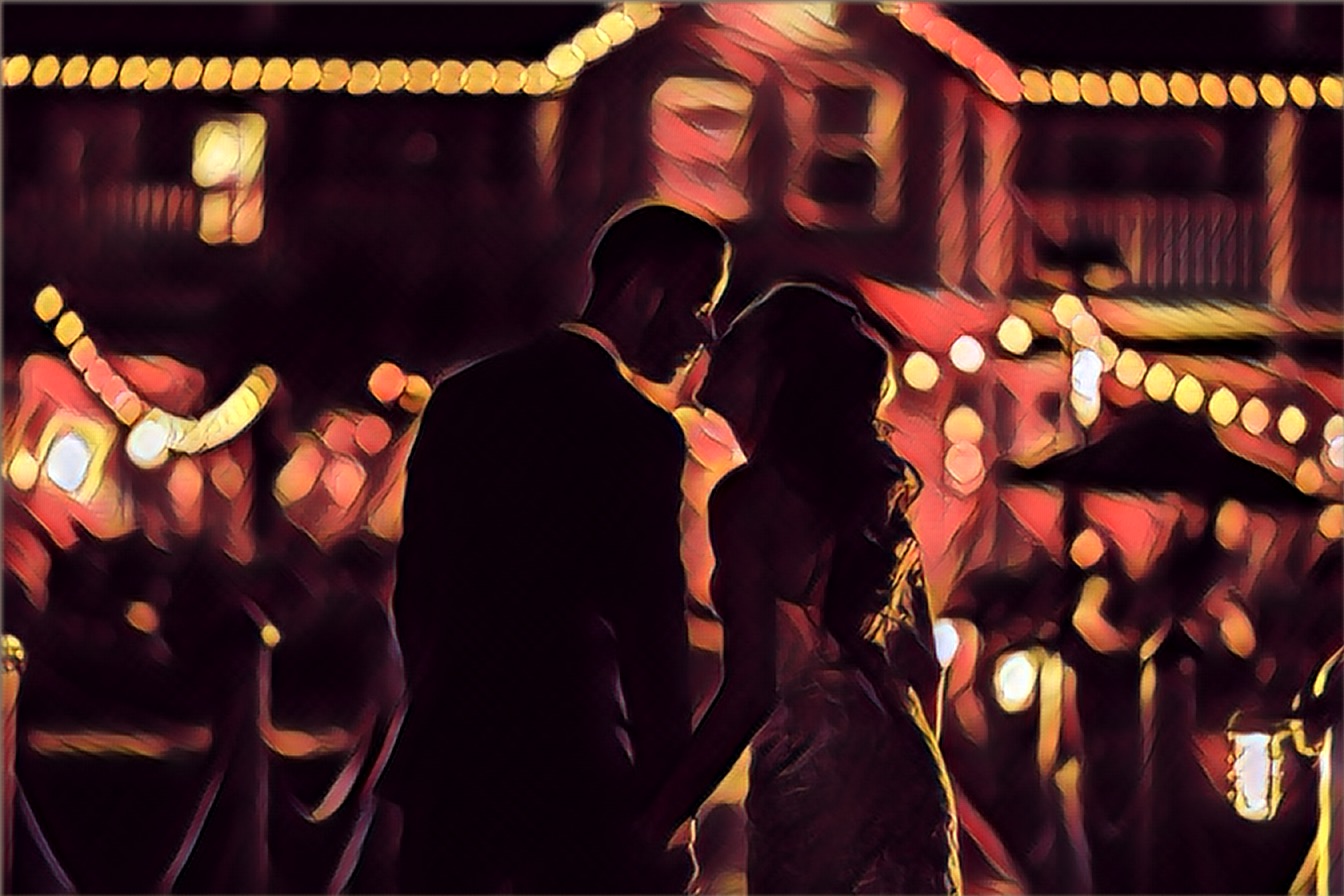 Yesterday's wedding took place in Kelowna, BC, at the Eldorado Hotel. One of my favourite venues, the Eldorado is right on the lake. There's beautiful sunsets, tall floor-to-ceiling windows in this beautiful heritage piece of Kelowna history.
Let's start at 10am, with the detail shots.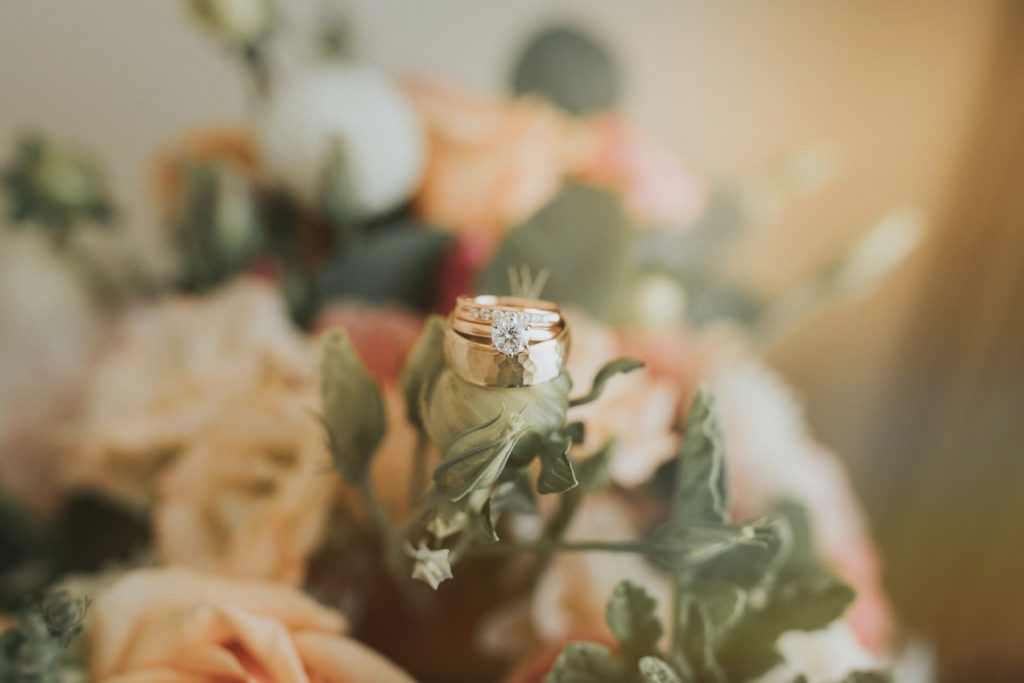 We begin, as always, with our ring, dress, and other detail shots. The hotel rooms were well lit, and the wood floors, tall windows, and light walls made for amazing lighting anywhere in the room. Fun nerd note – hotel rooms with carpet can't photograph as well, the carpet absorbs the light, and then the photos are just darker by nature. The more you know!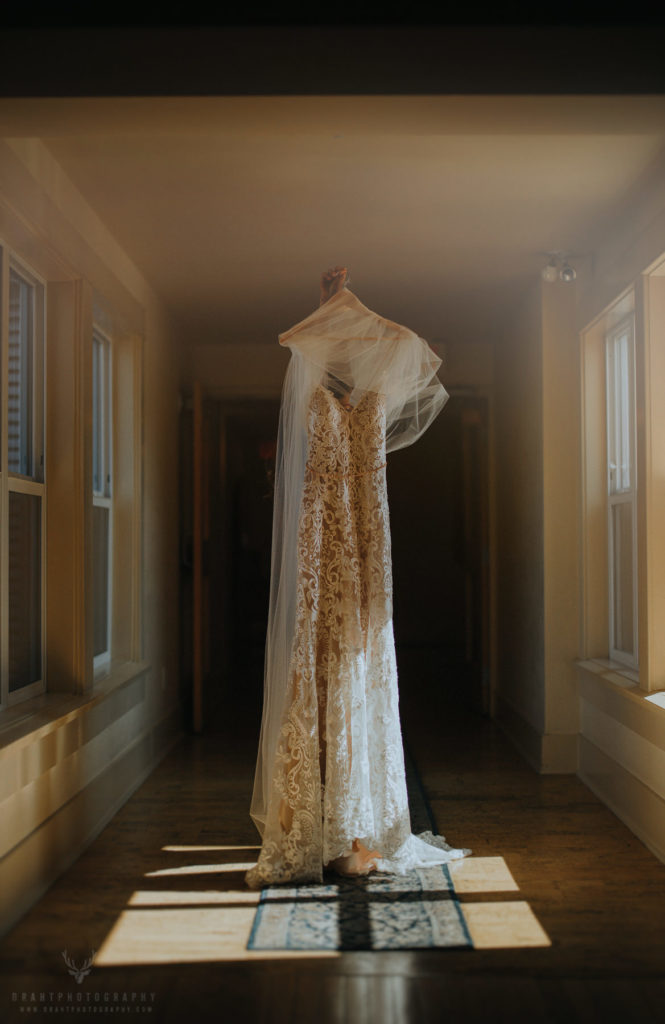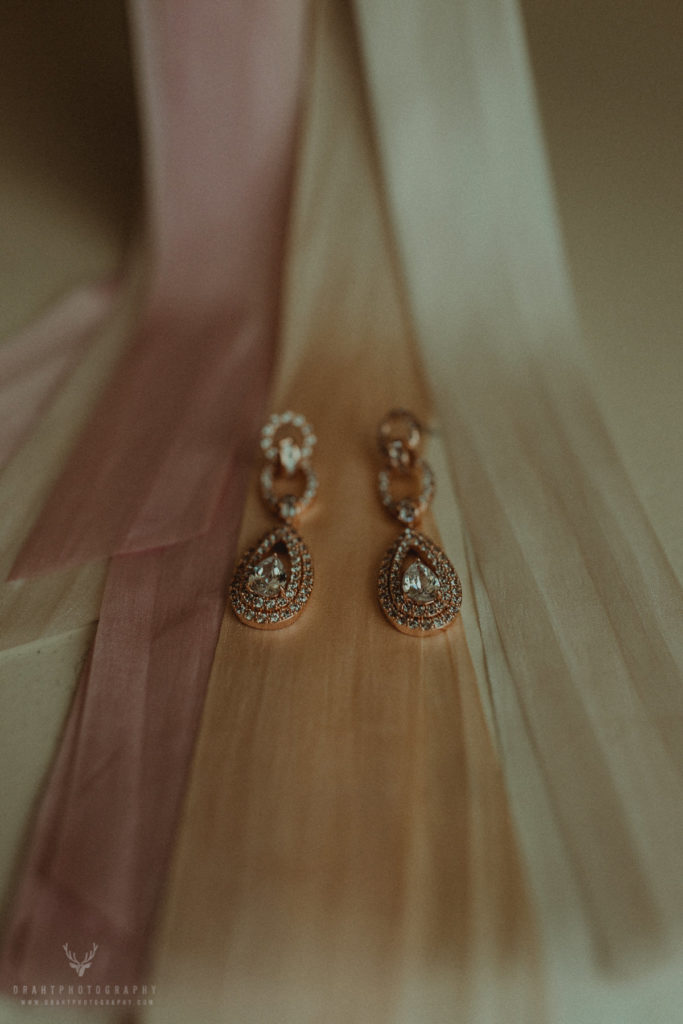 I especially loved the colour scheme. Look at those flowers!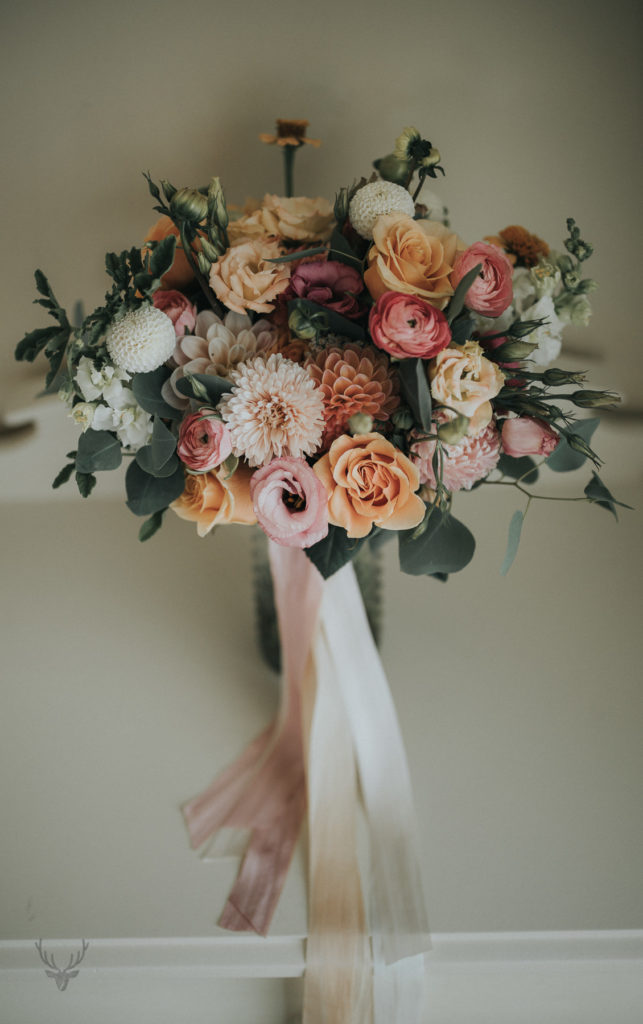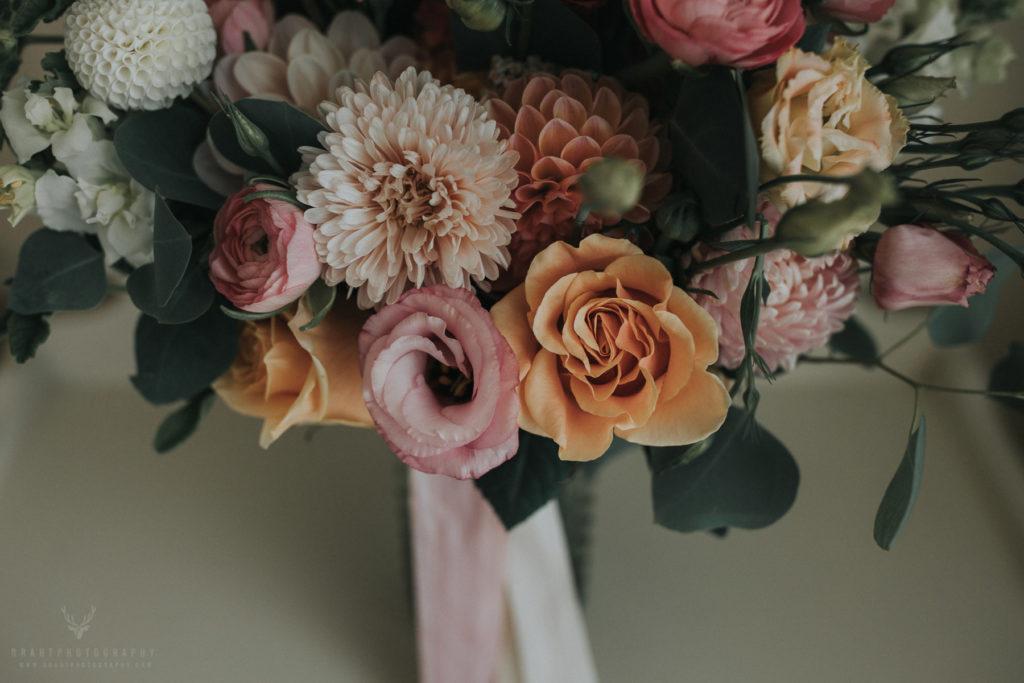 Over at the guy's AirBNB, it was a flurry of activity. I especially loved the fitted suits – no small feat for such a large bridal party. Mental note to pick myself up one of those next time I'm in Calgary!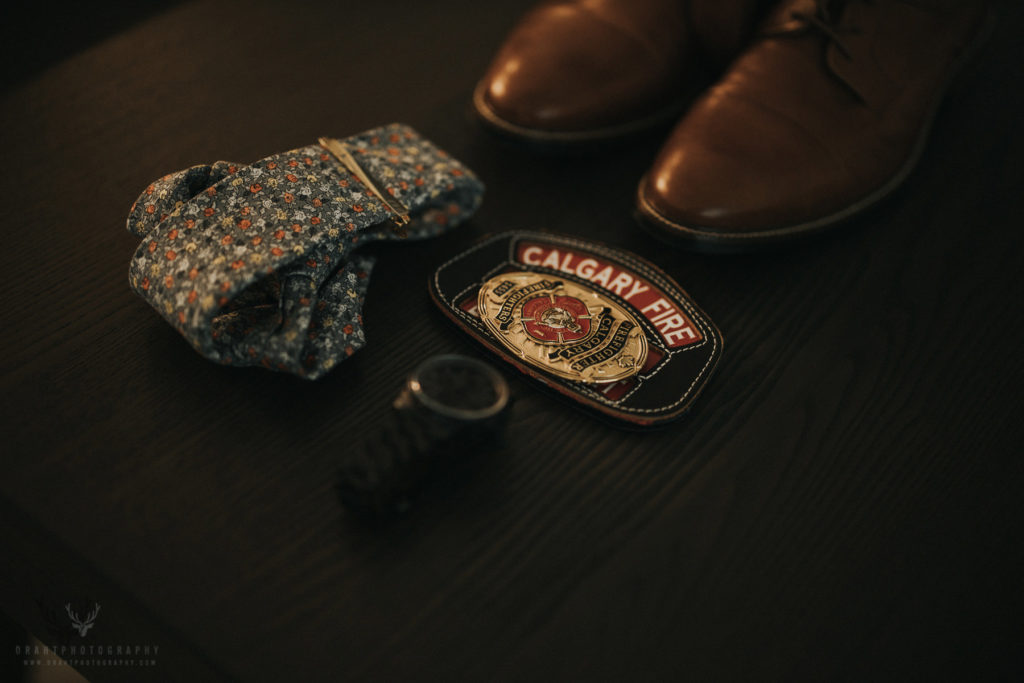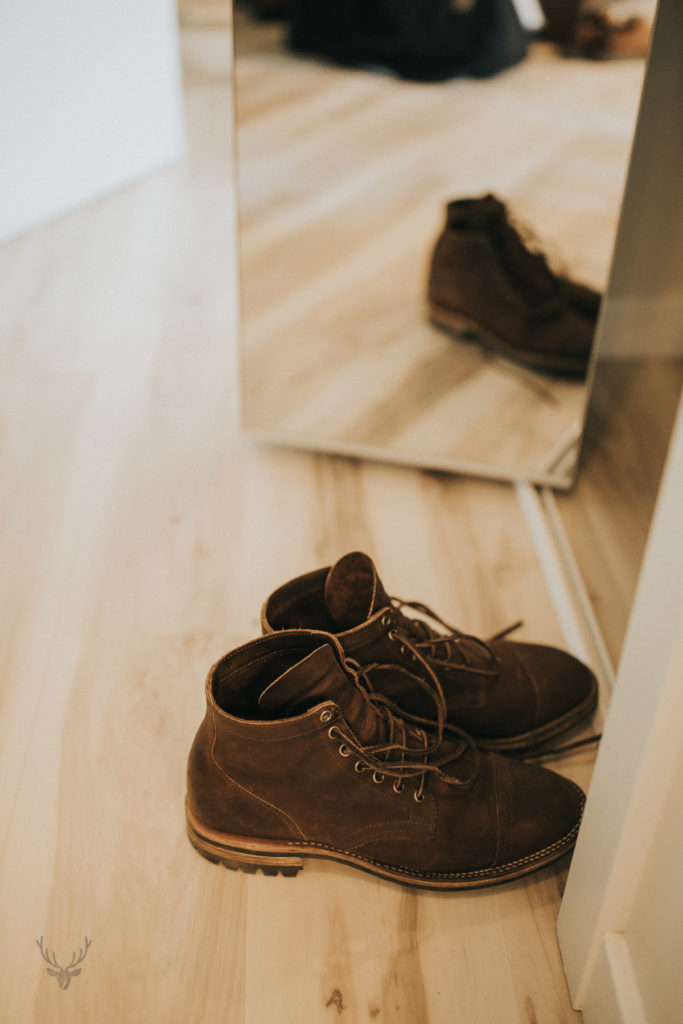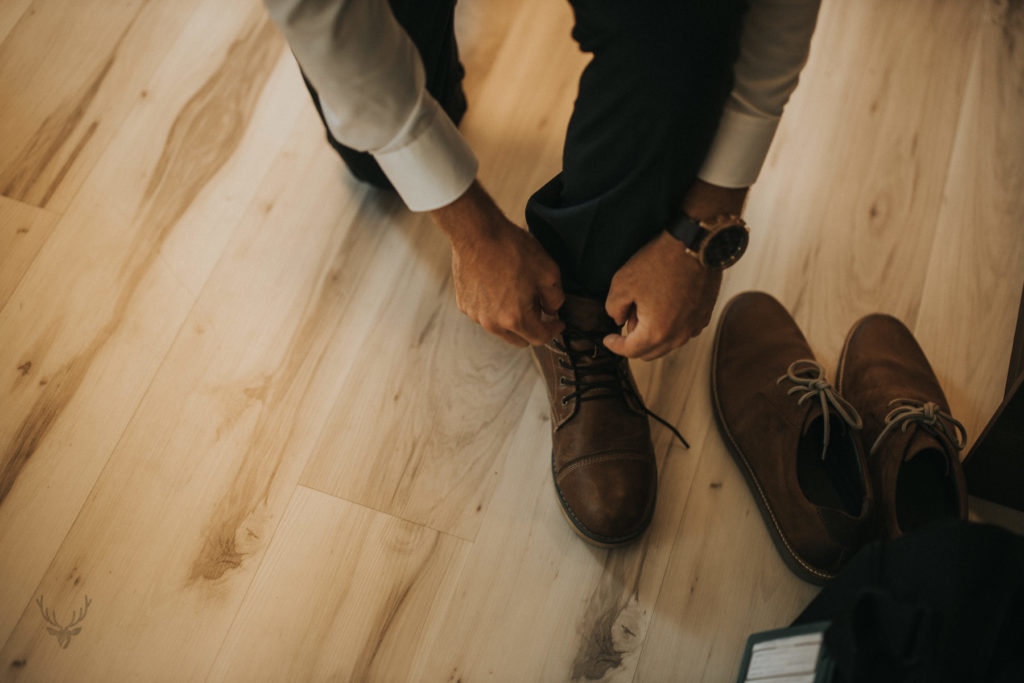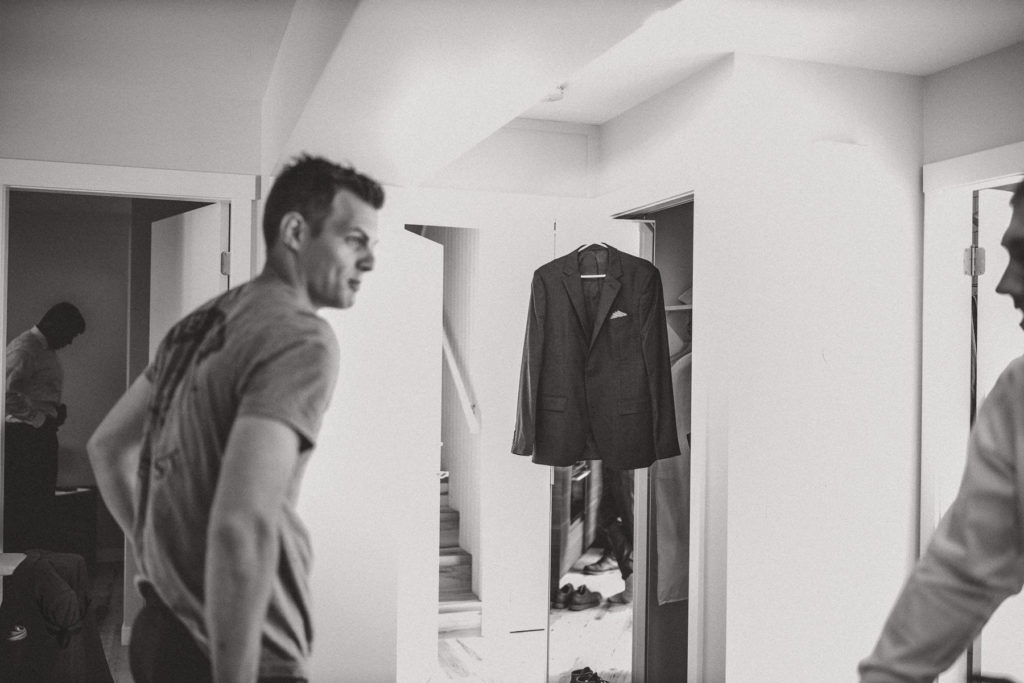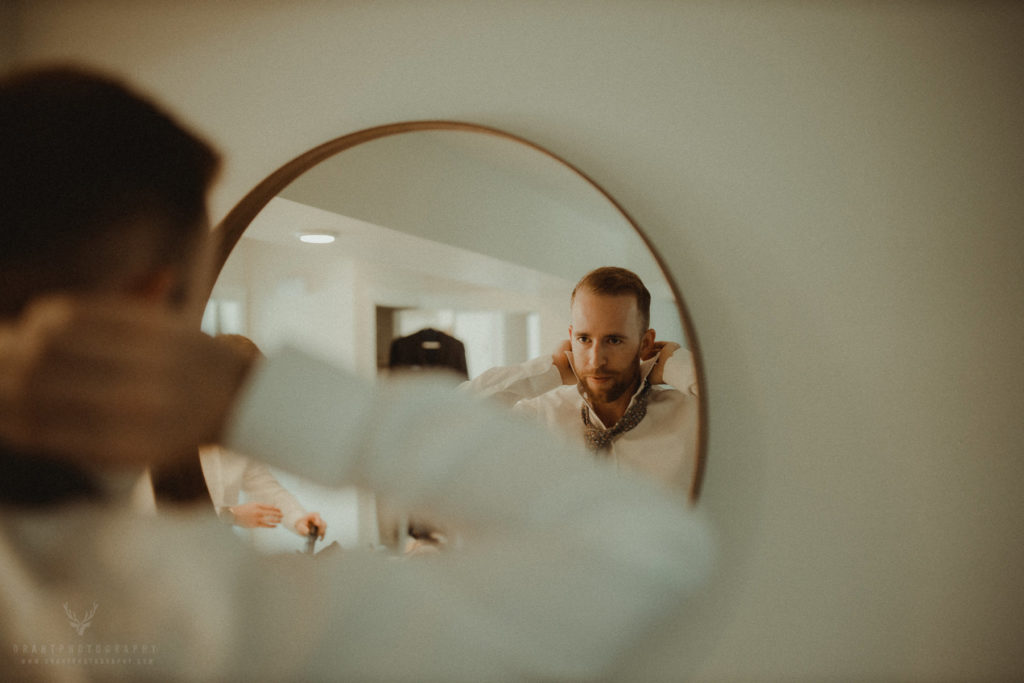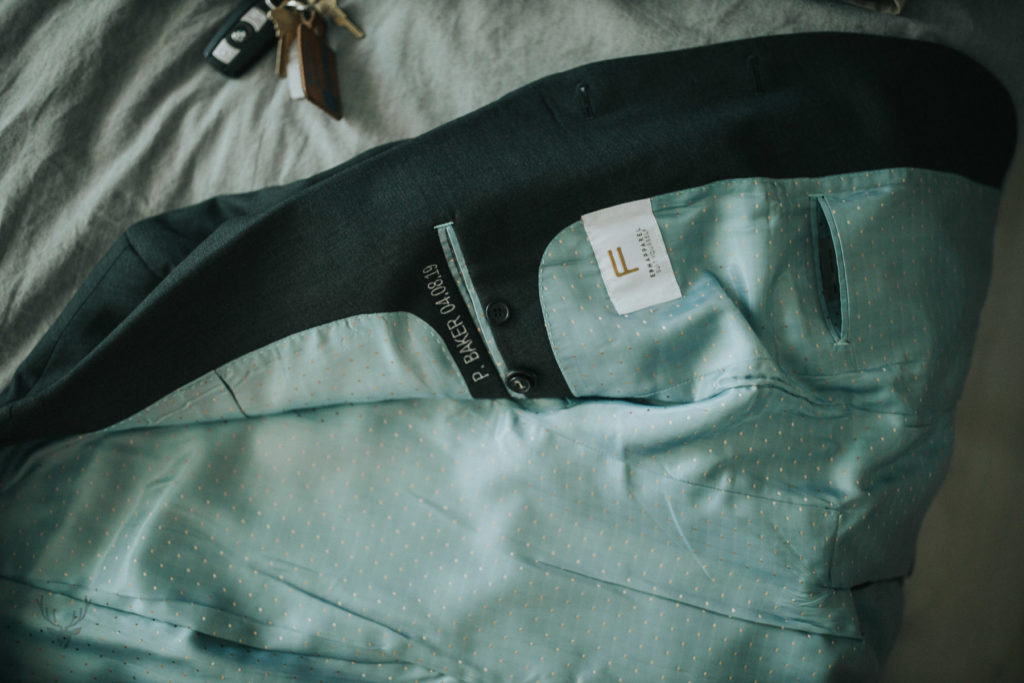 And then, after much ironing, double-windsor knot tying, and lint rolling, we were ready. I took one final portrait, and made my way back to the hotel.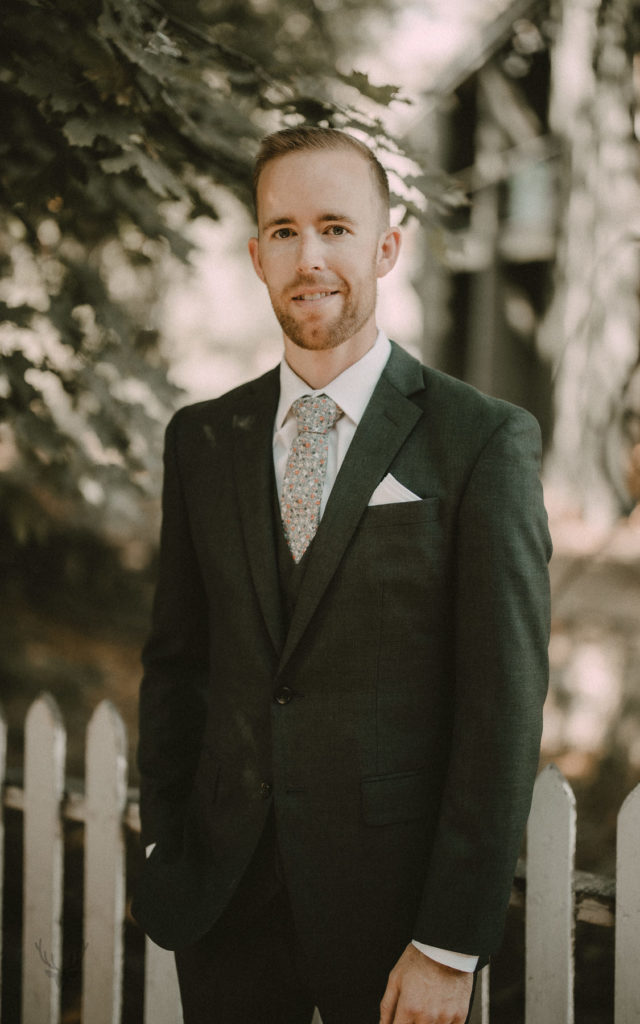 Everyone had been busy! The grand ballroom was nearing completion, everyone adding their own special touches.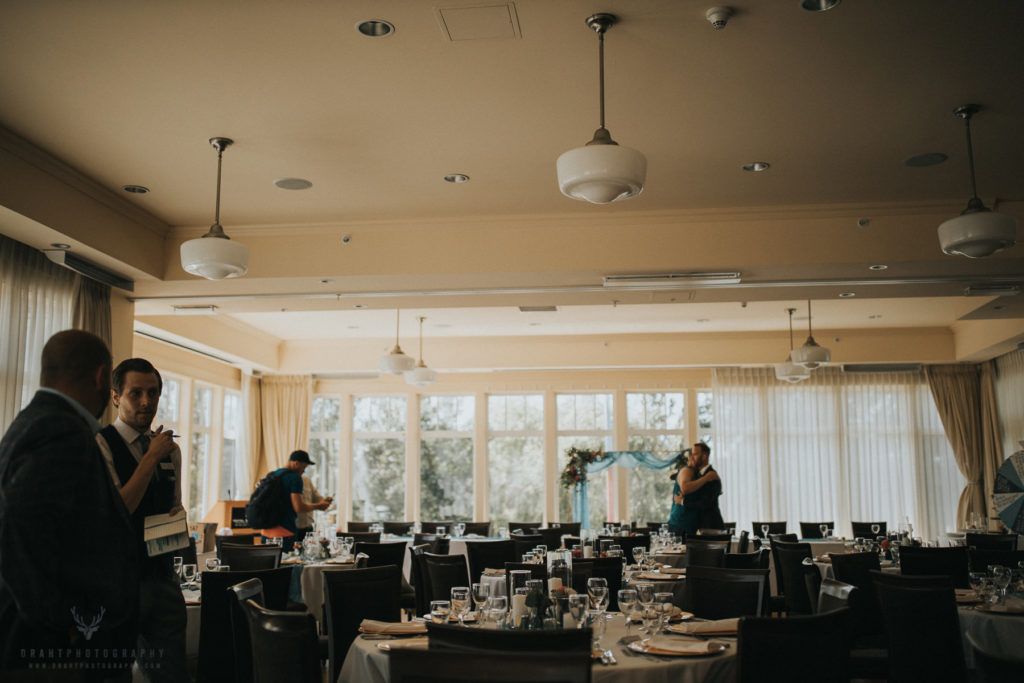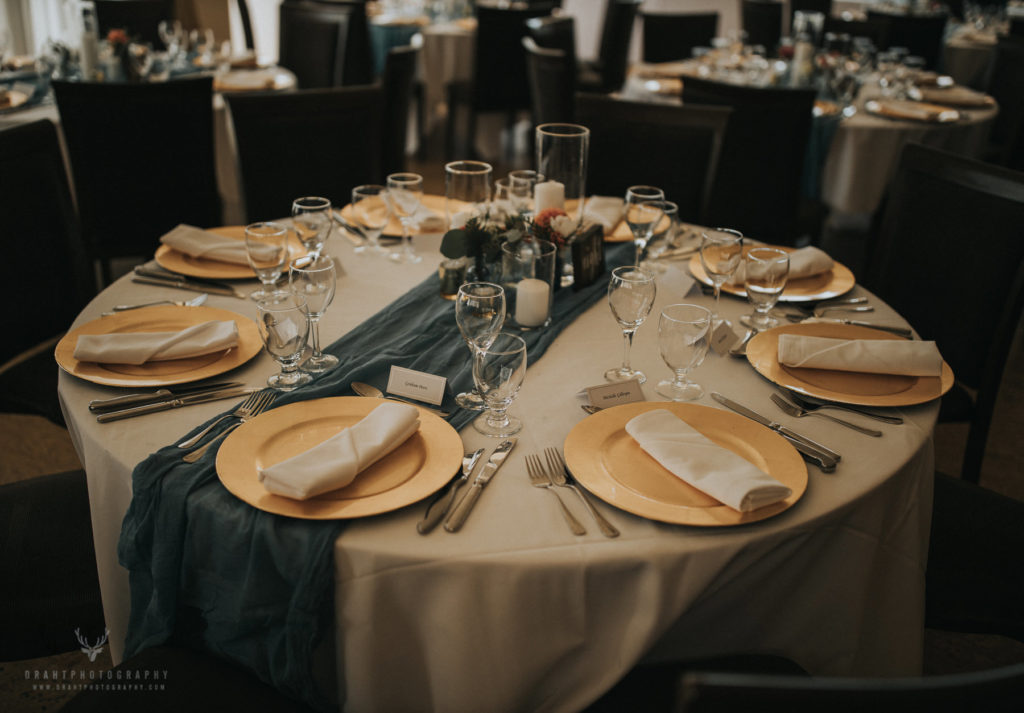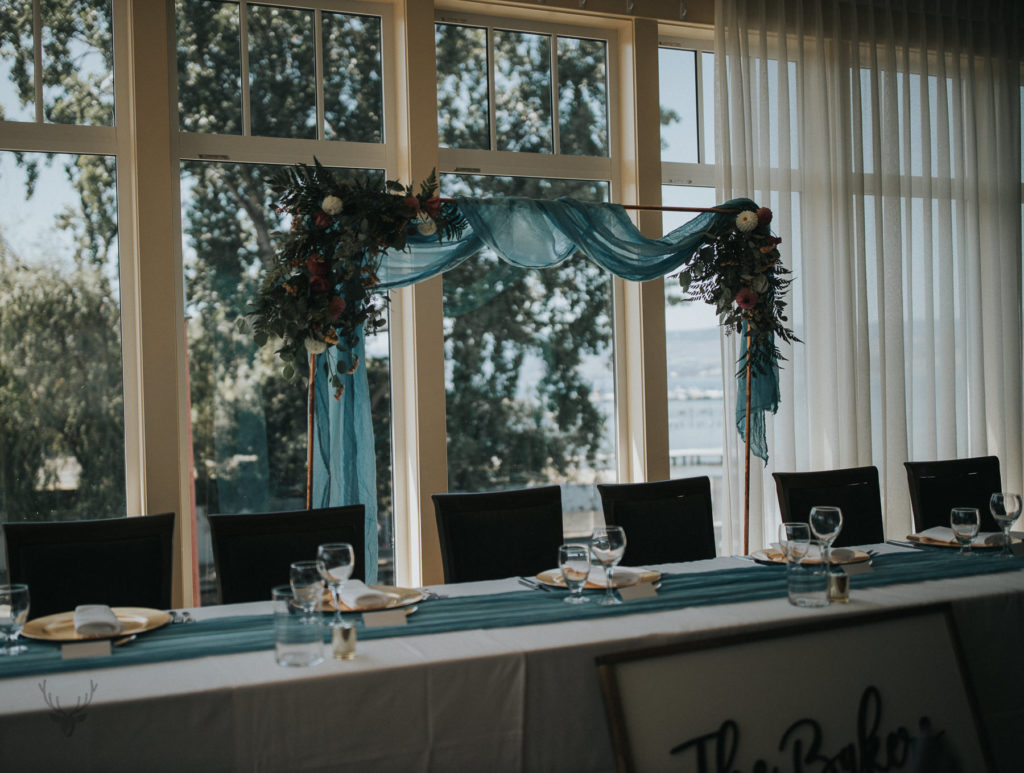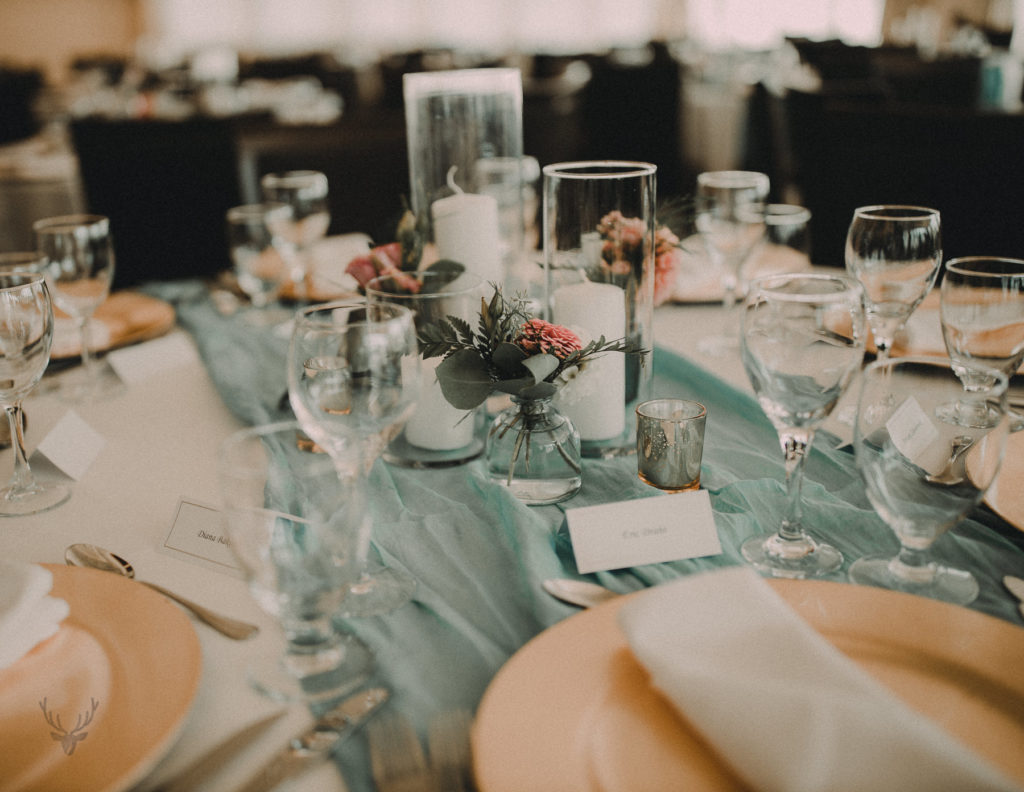 In the hotel room, we had just finished hair and it was time to put on the dress!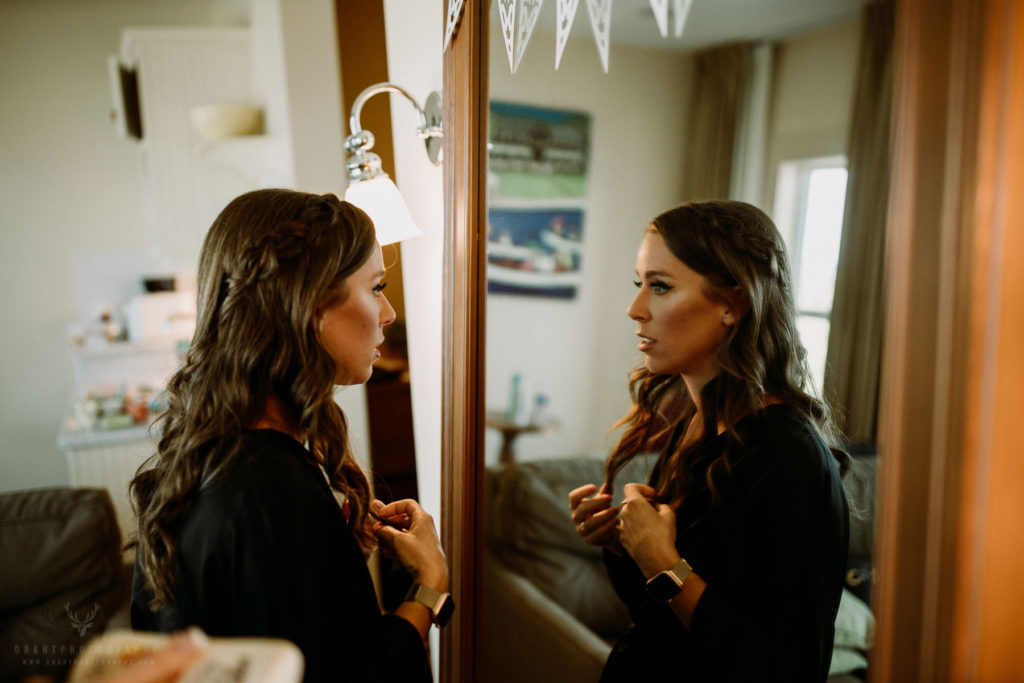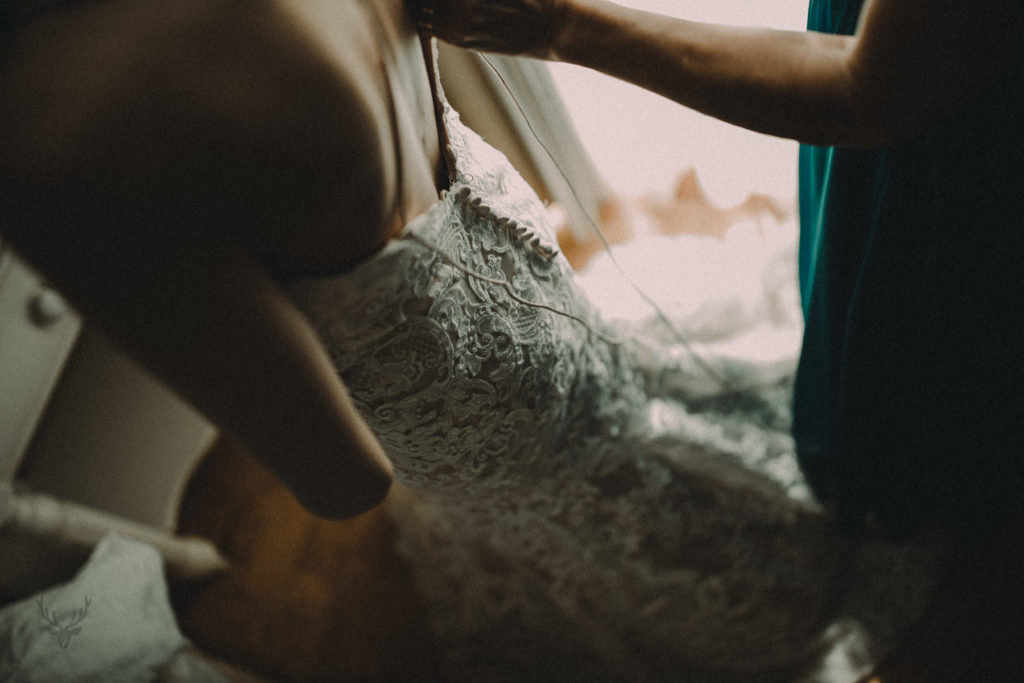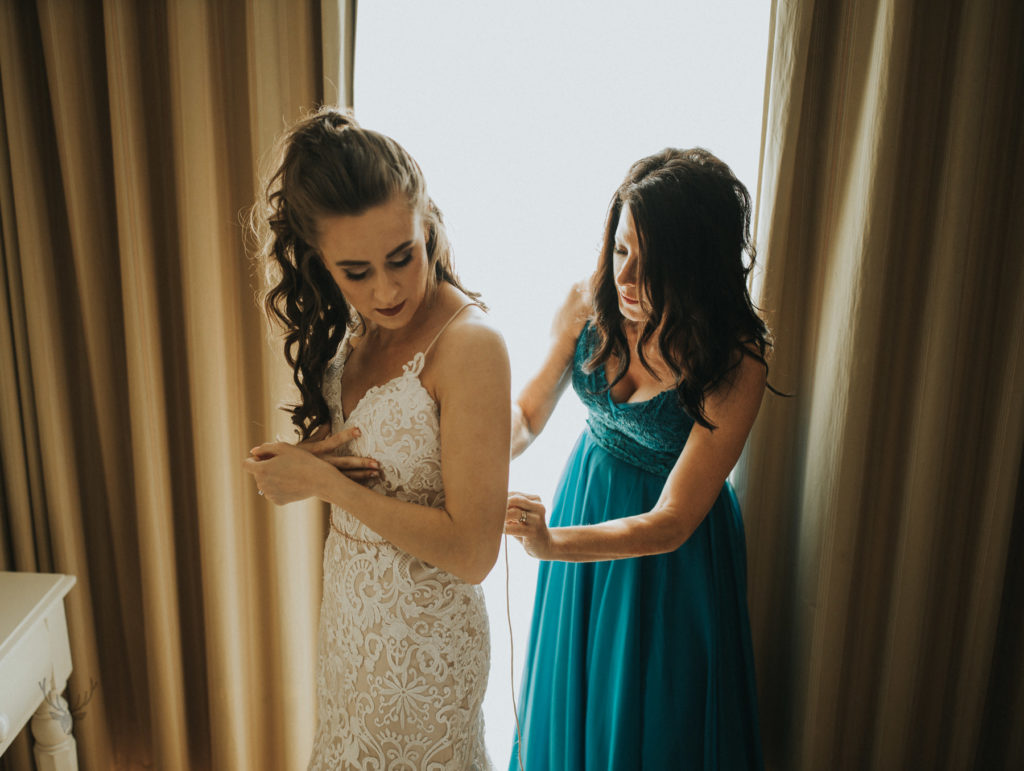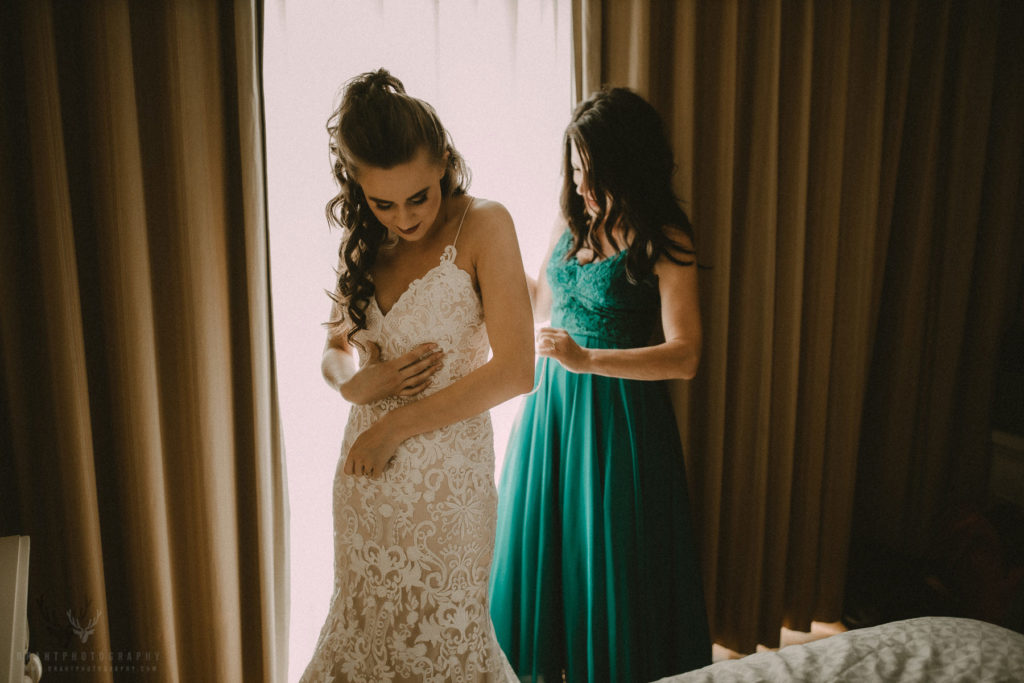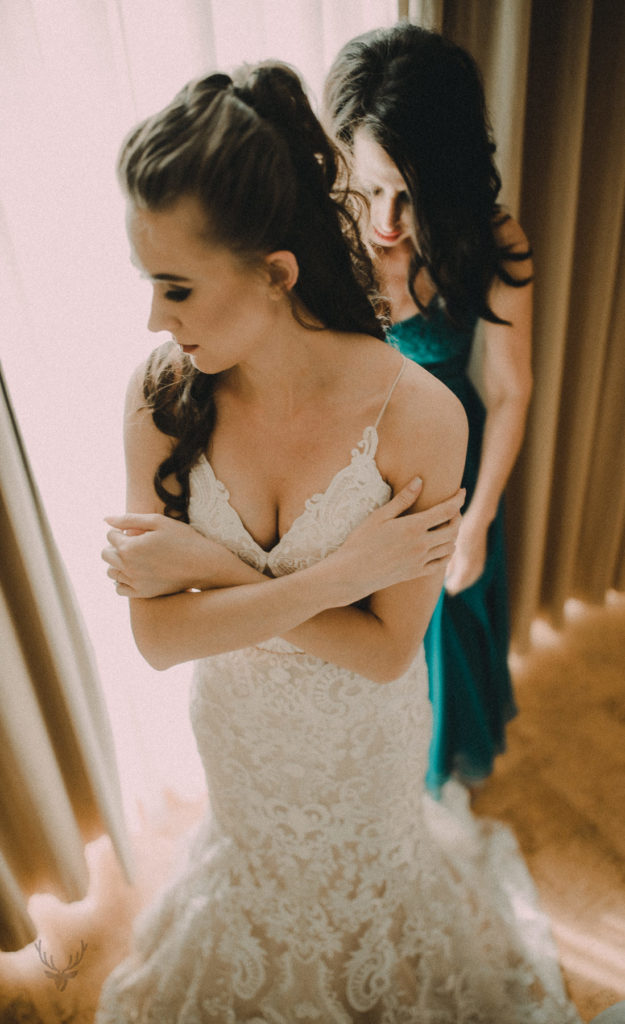 And just like that, we were ready as we'll be. I snapped one last portrait, and made my way upstairs to the roof of this old hotel. The views of the lake were intoxicating, right above Kelowna.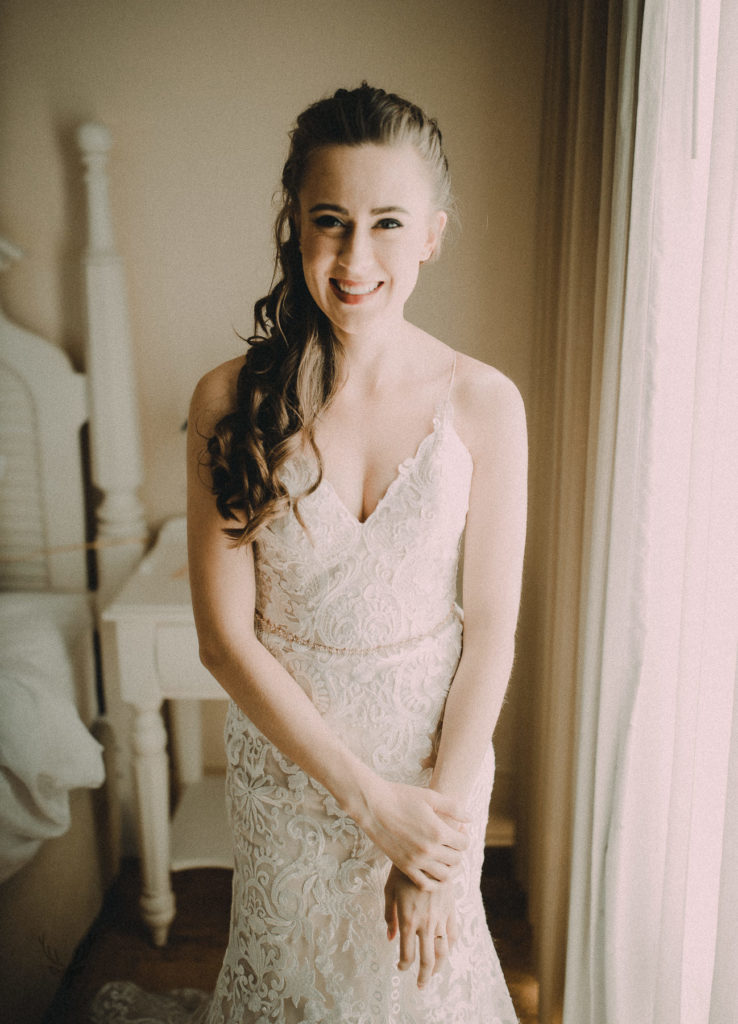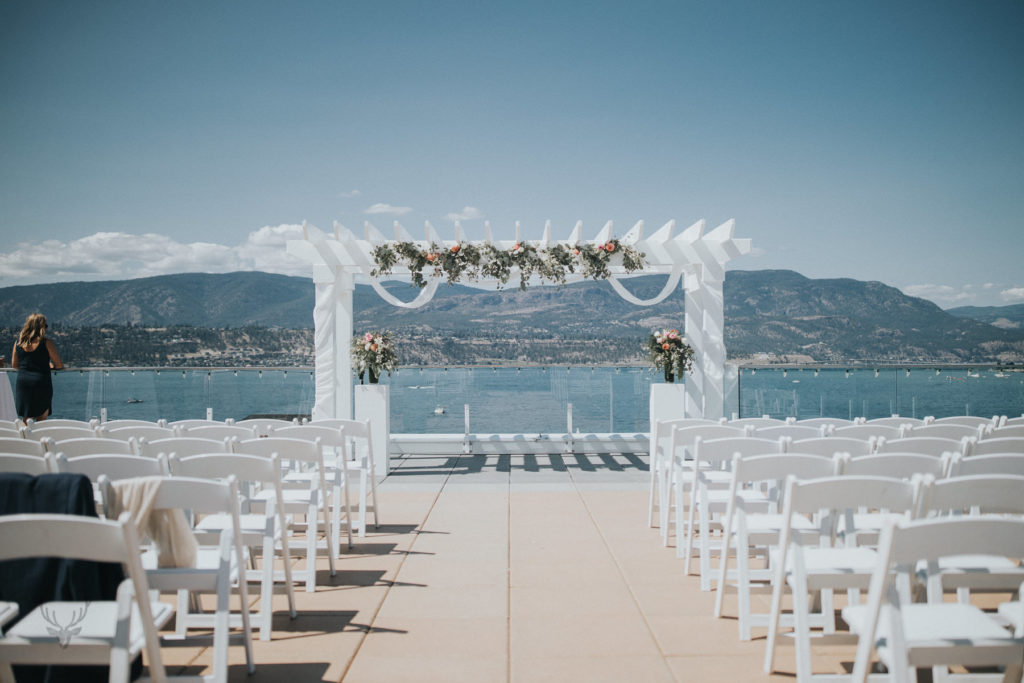 The ceremony was beautiful. Handwritten vows, and a lot of tears on this nearly cloudless Kelowna afternoon.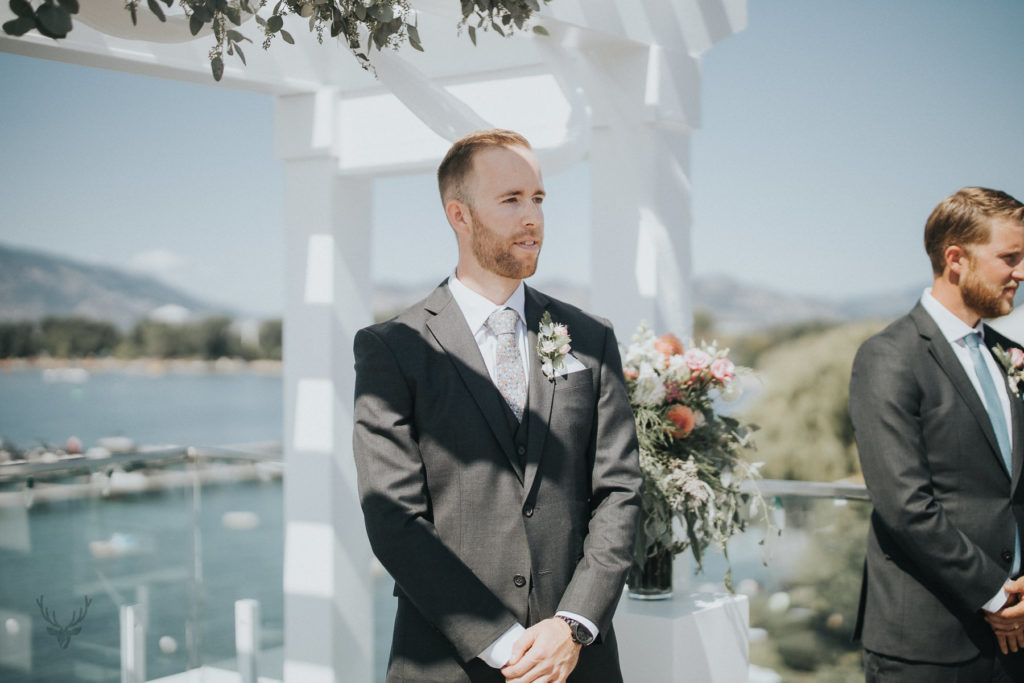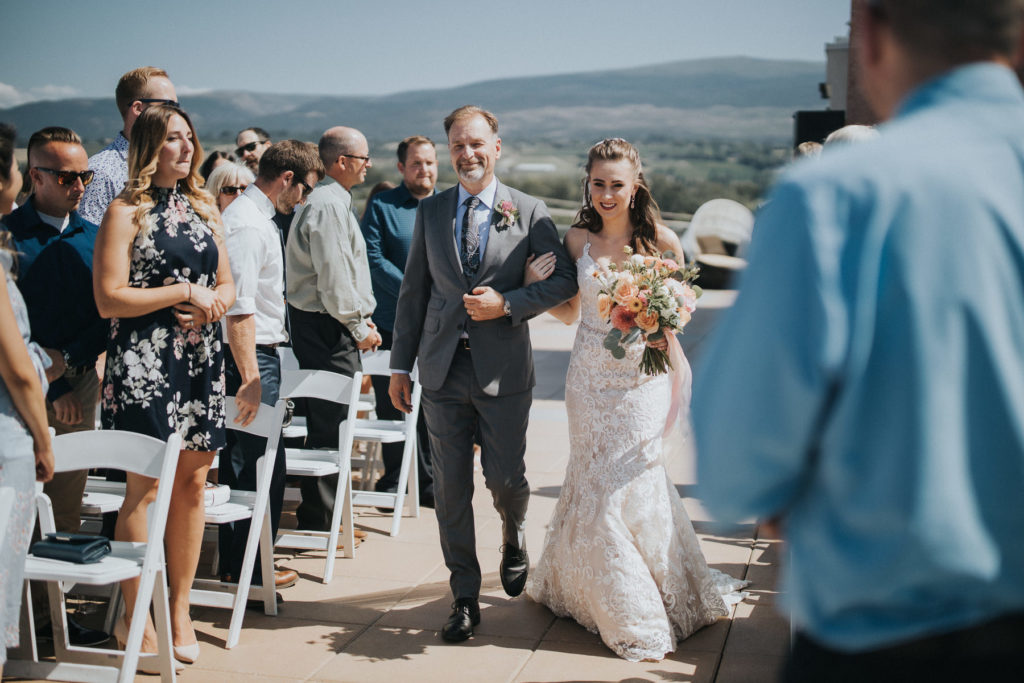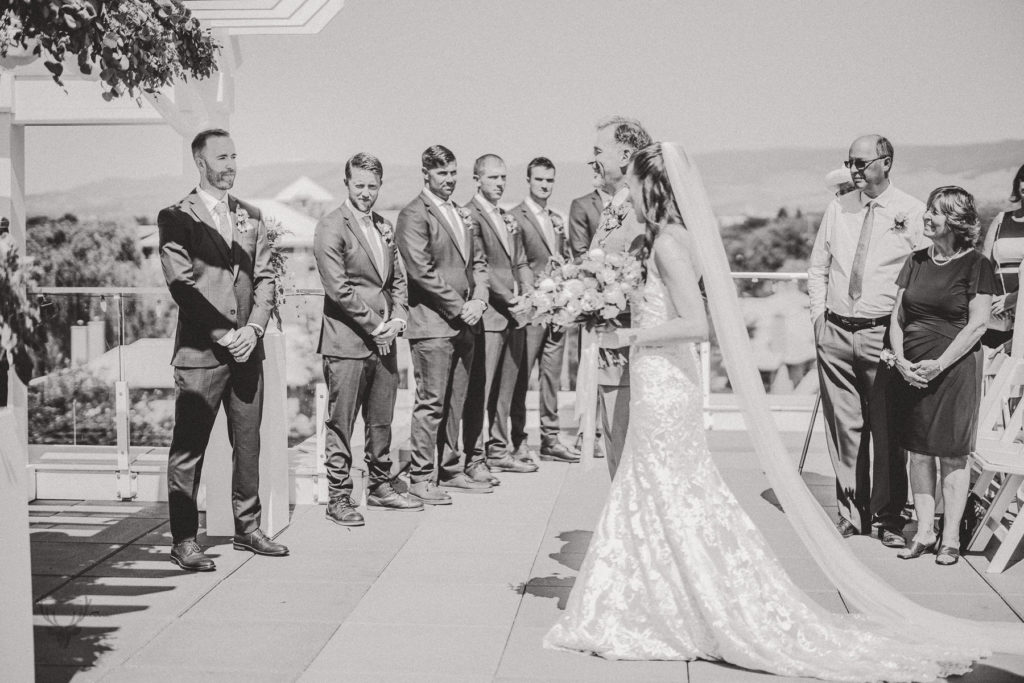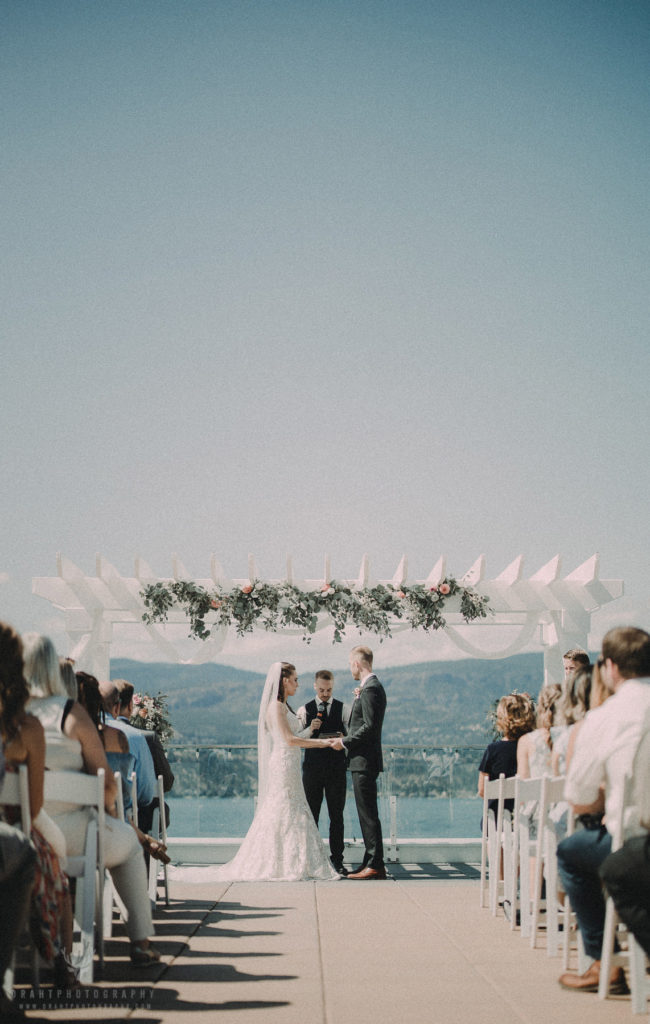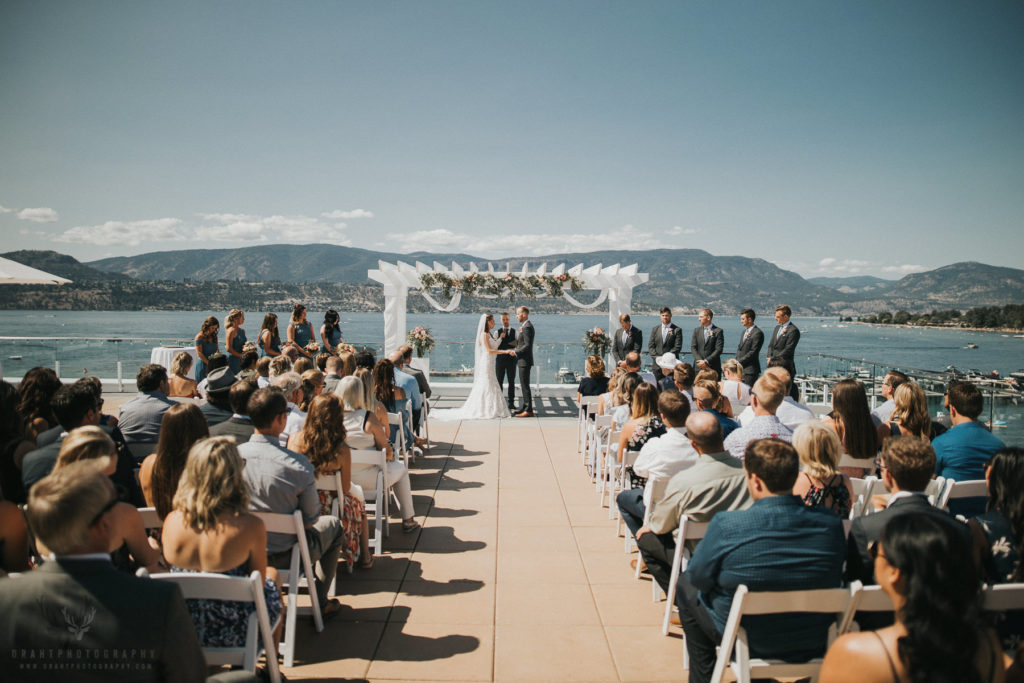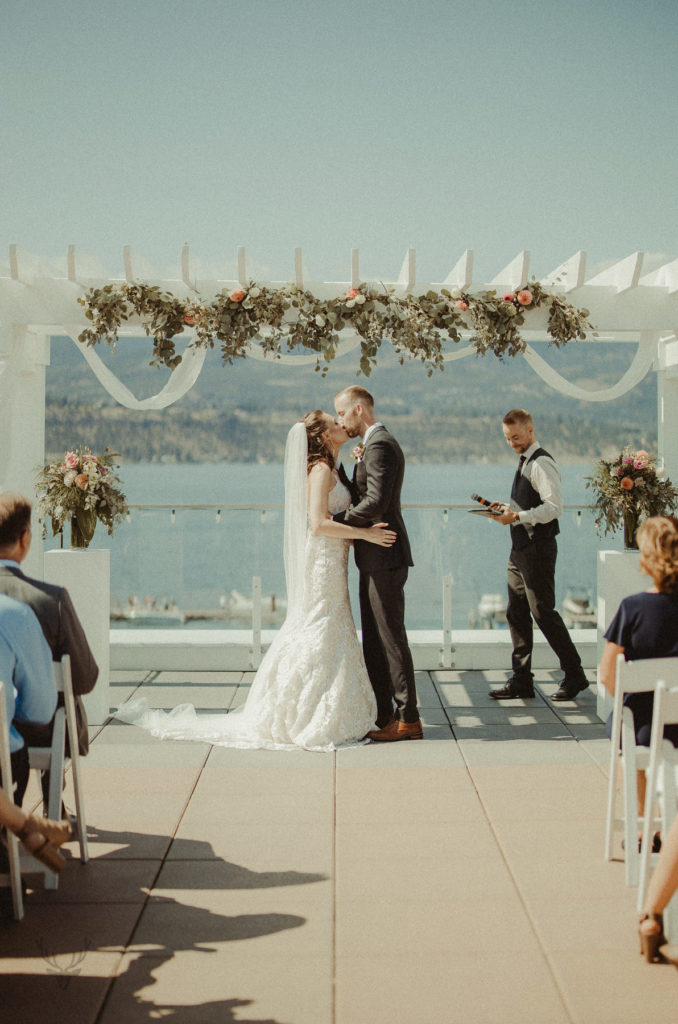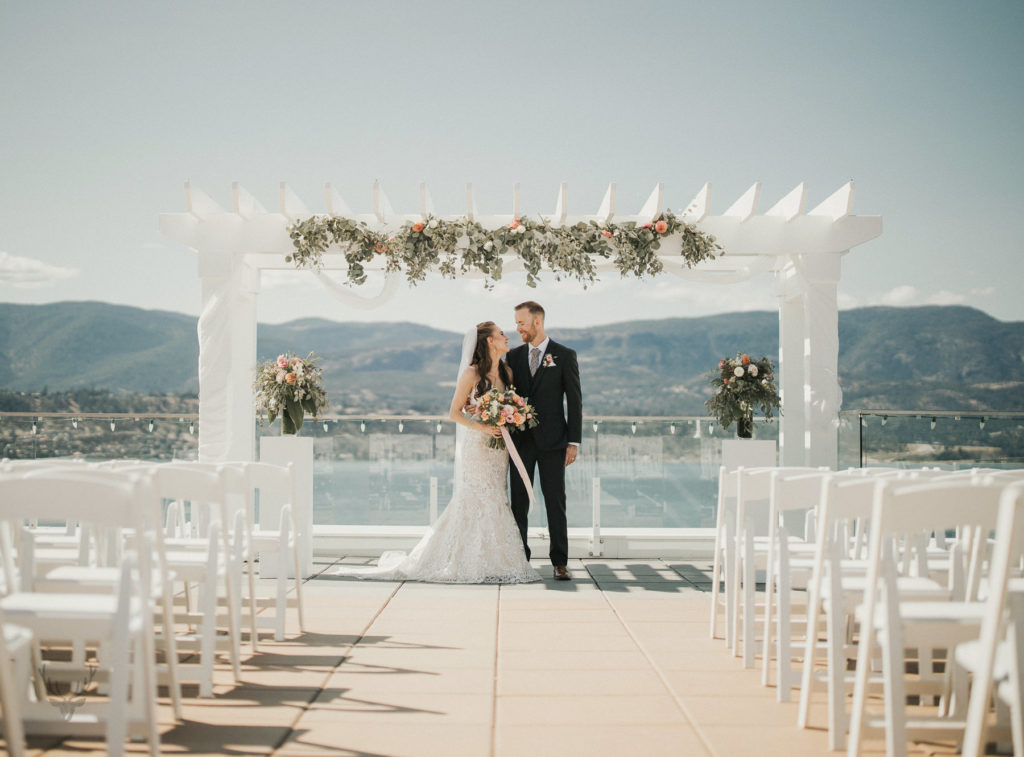 Family photos right after the ceremony on the roof, then got to hang out with this goofy bunch!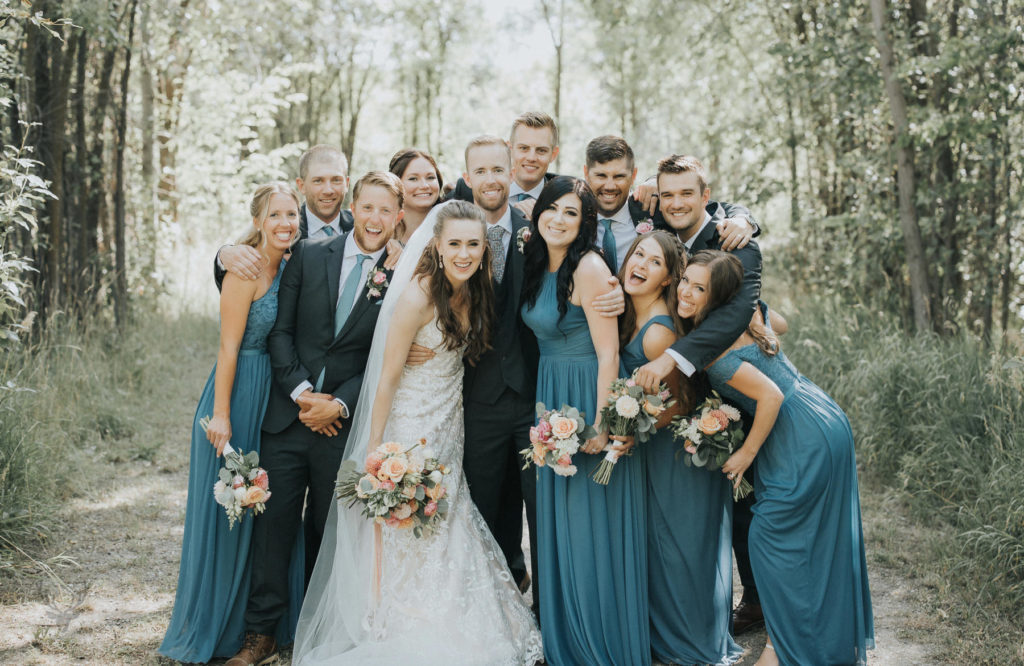 I mentioned the colour scheme earlier in this blog post, so let's take a moment to really appreciate it.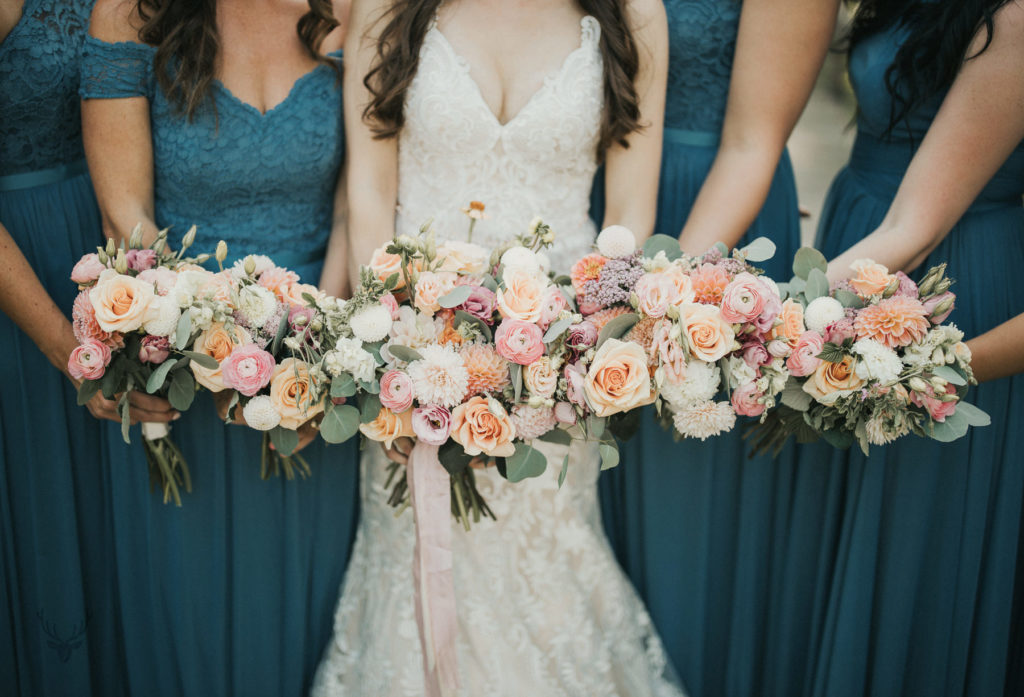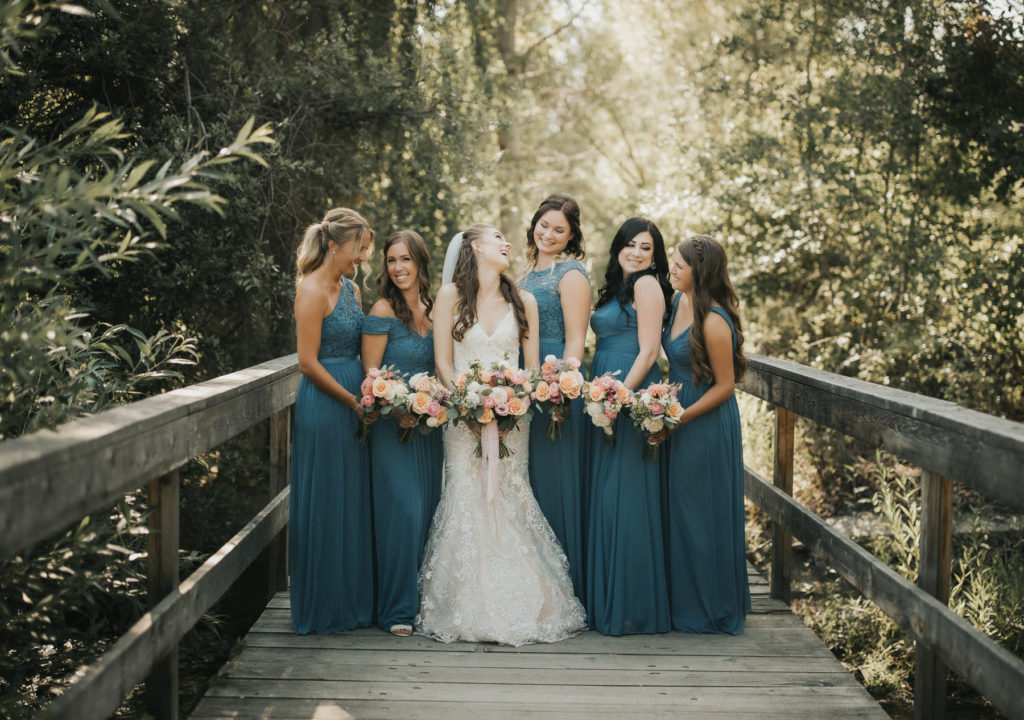 The guys were looking pretty fly as well.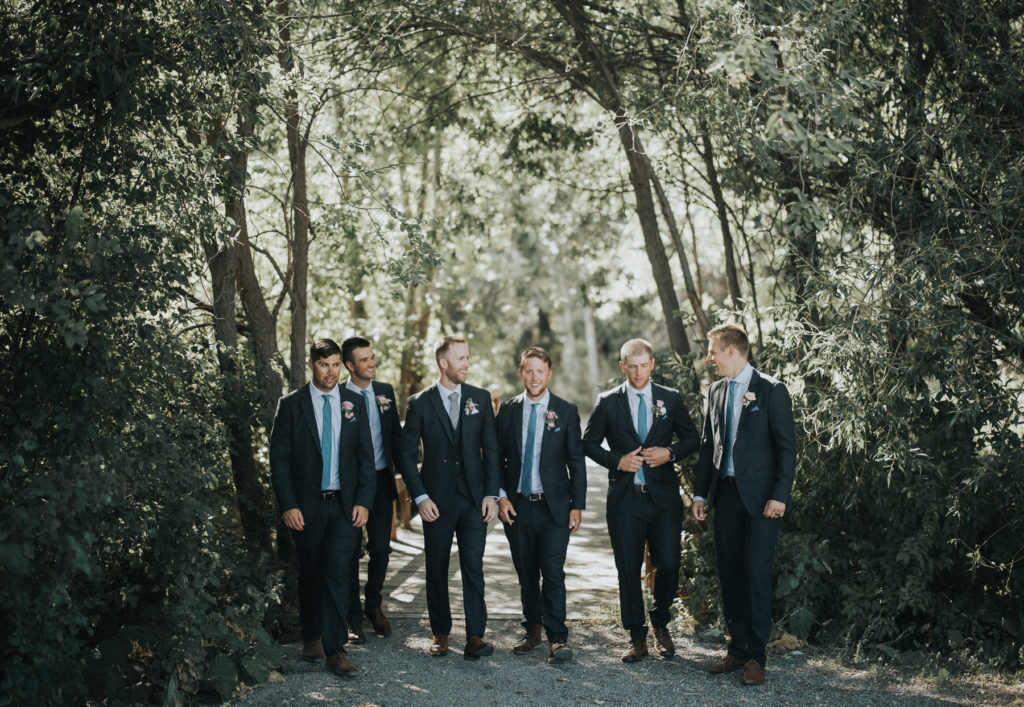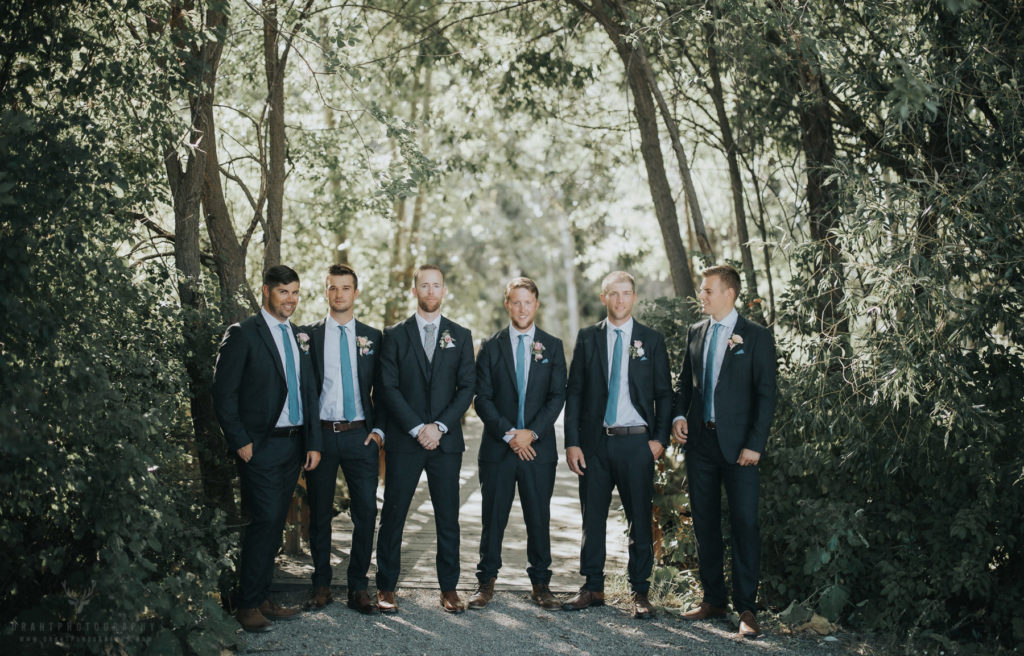 A few more group photos, and then we let the bridal party get back to the venue. The three of us stayed back for a bit to take advantage of the bright sun and greenery by the cool creek.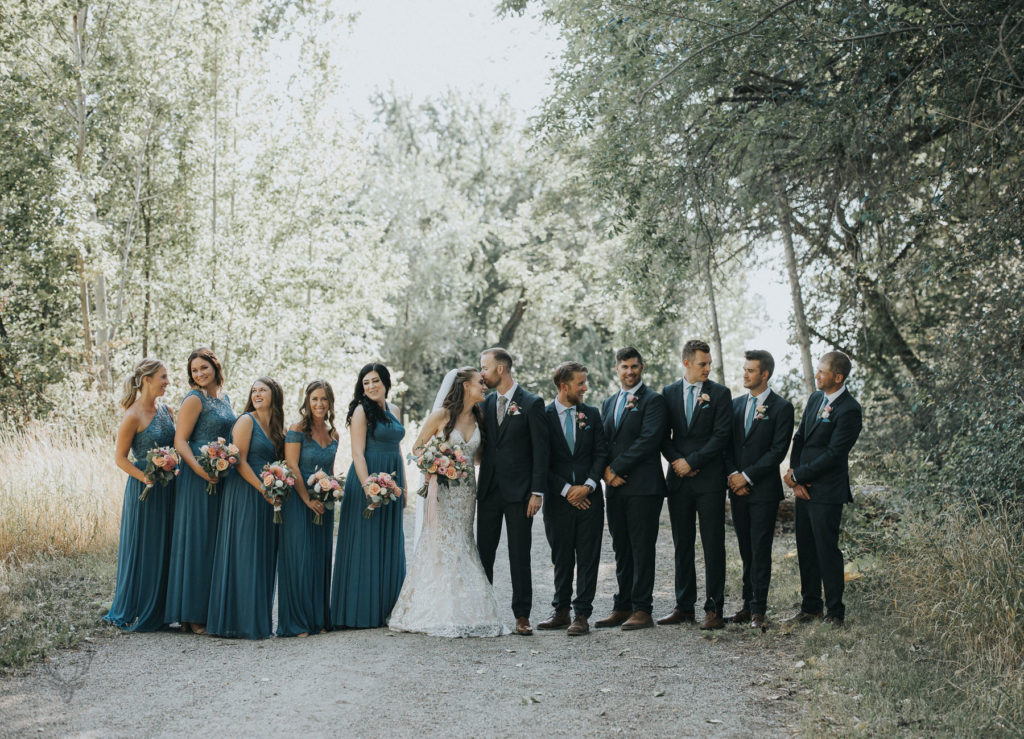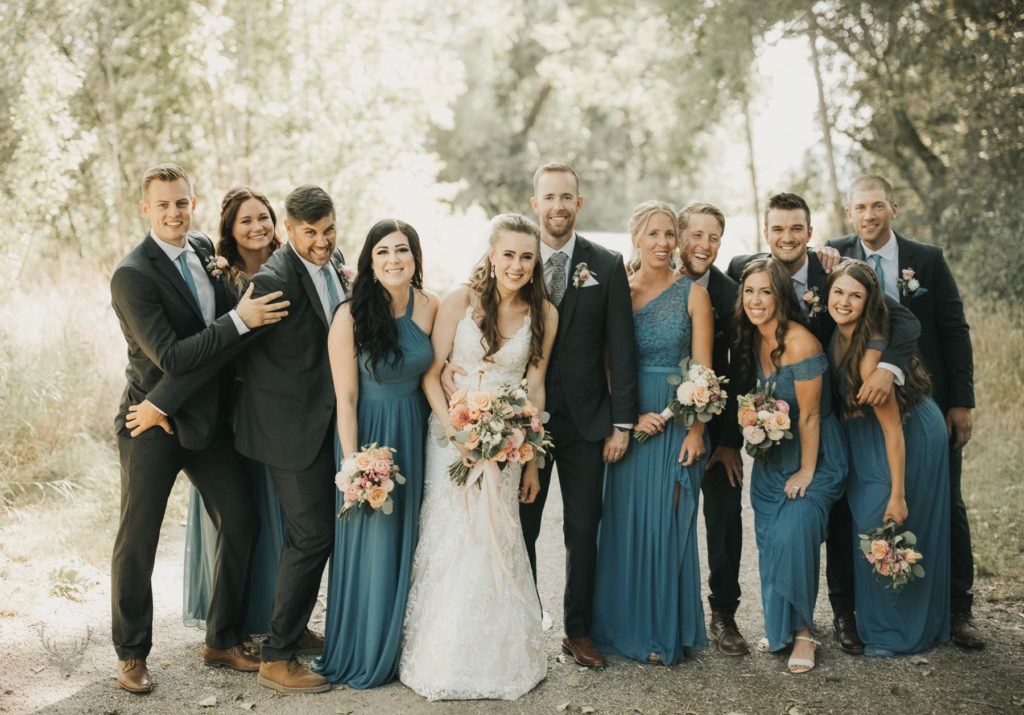 Of course we were going to do a few veil shots.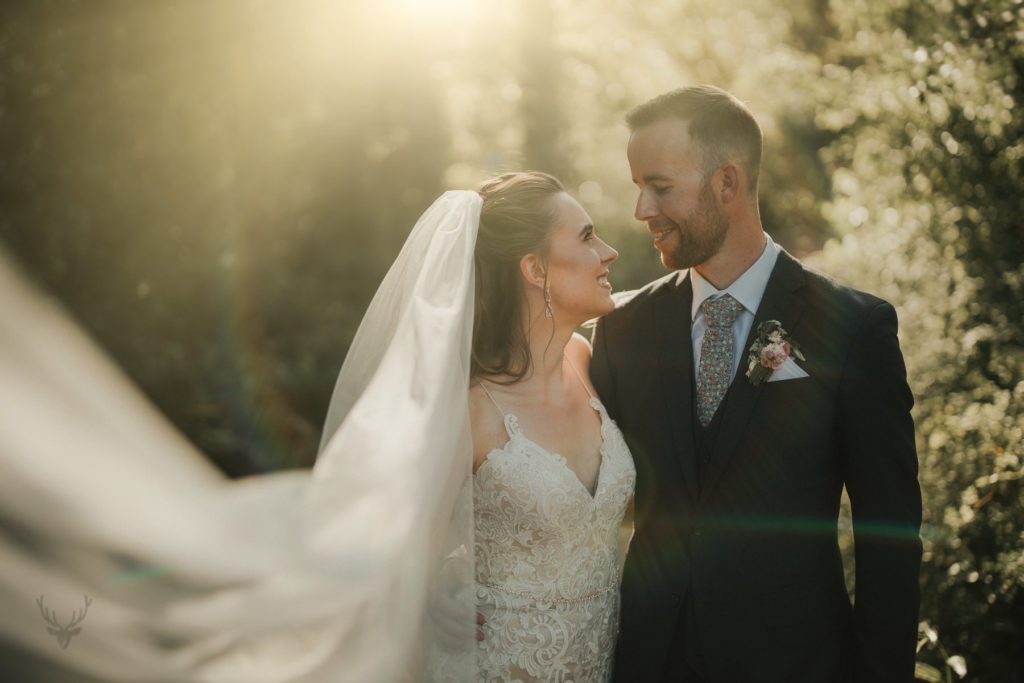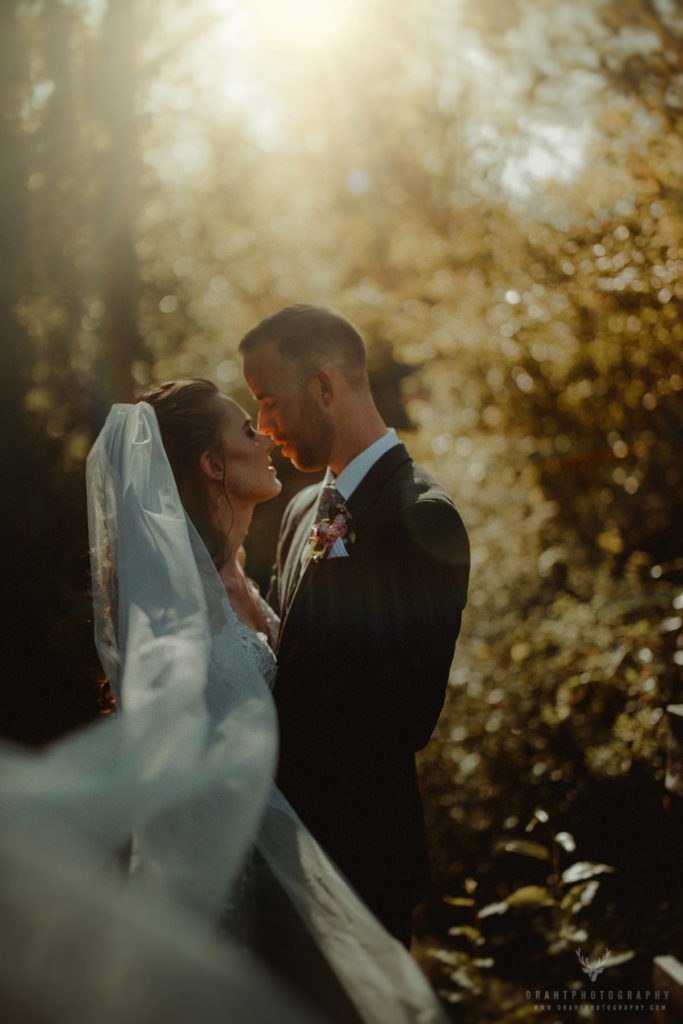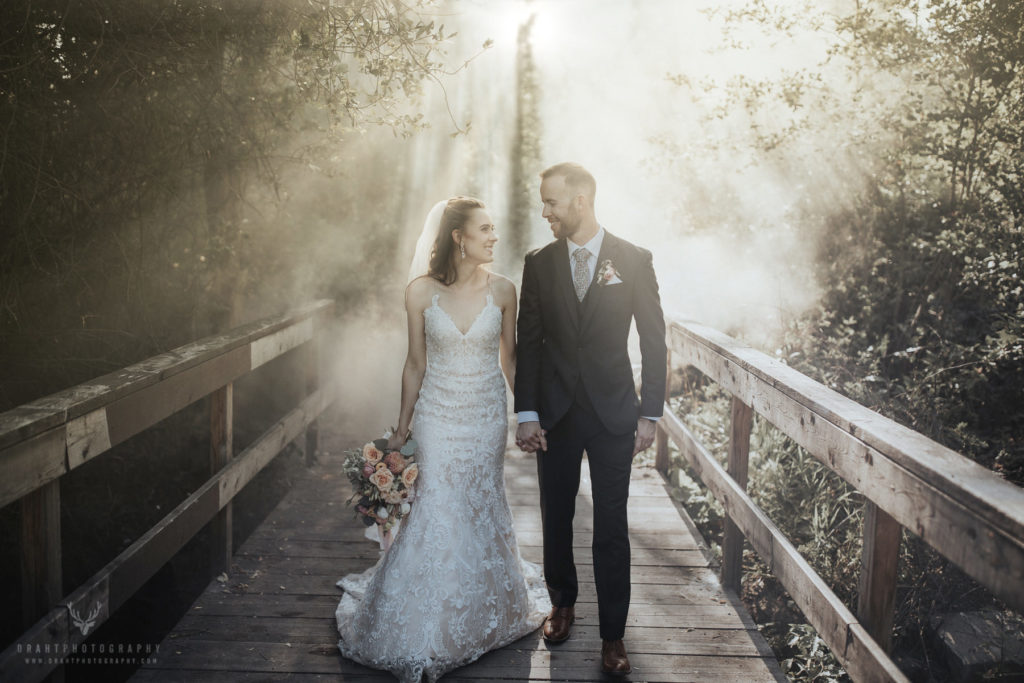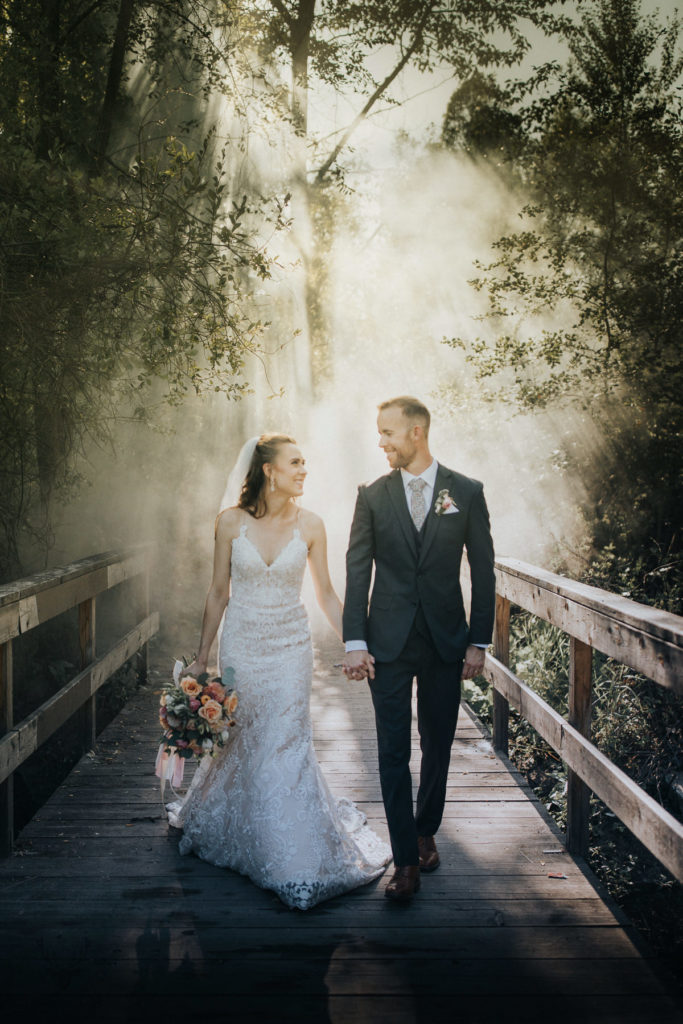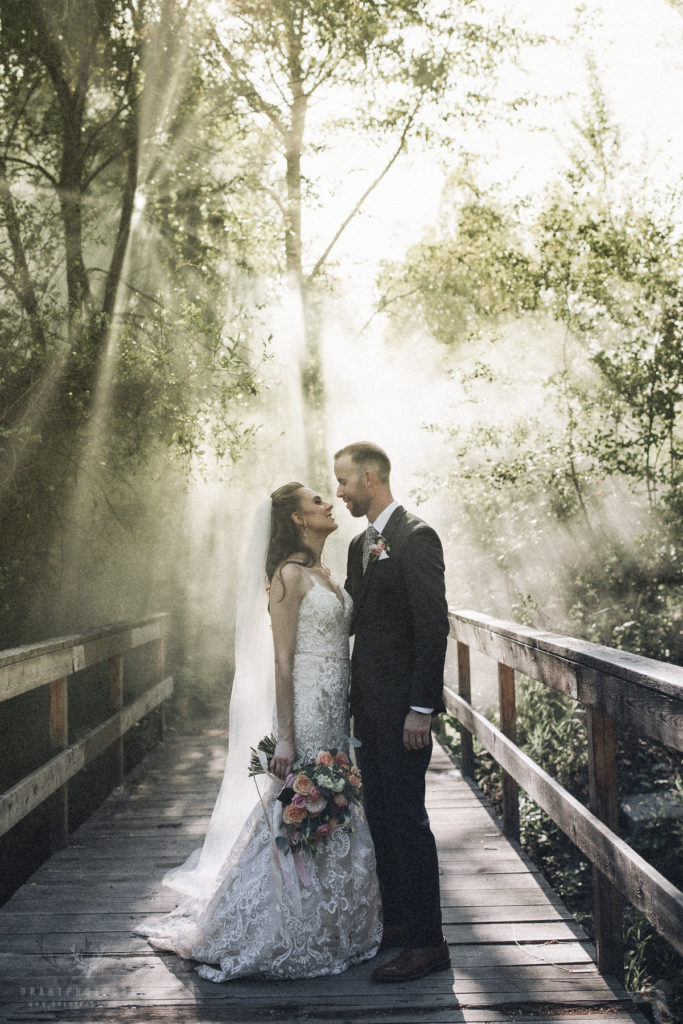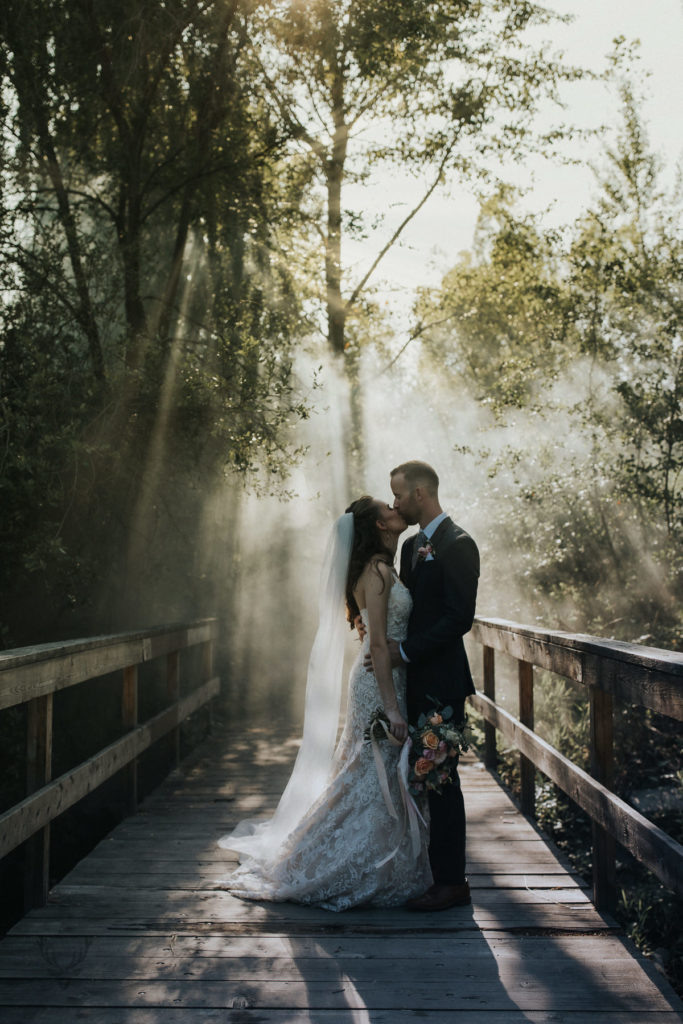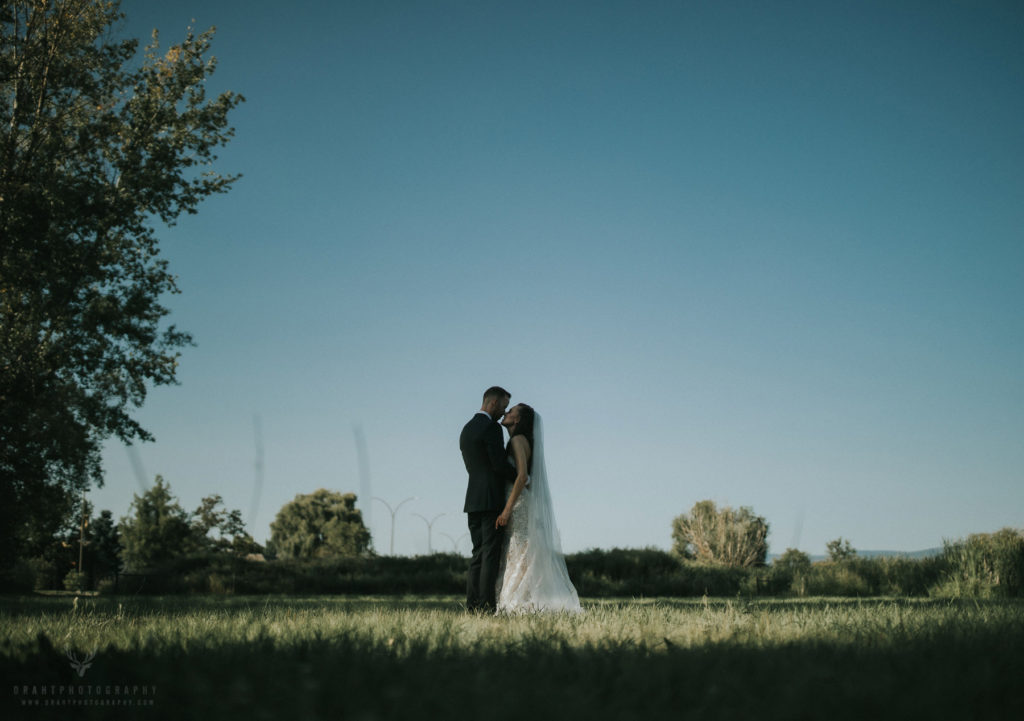 Back at the Eldorado, the party was in full swing. Instead of clinking glasses, there was a spinning while. That made for some pretty funny photos!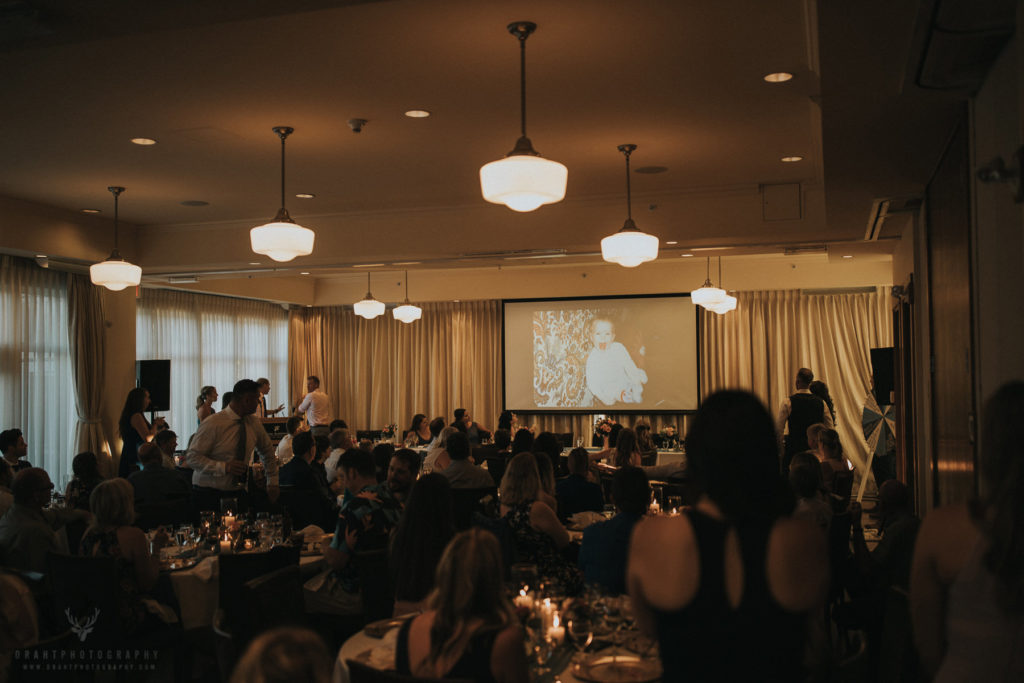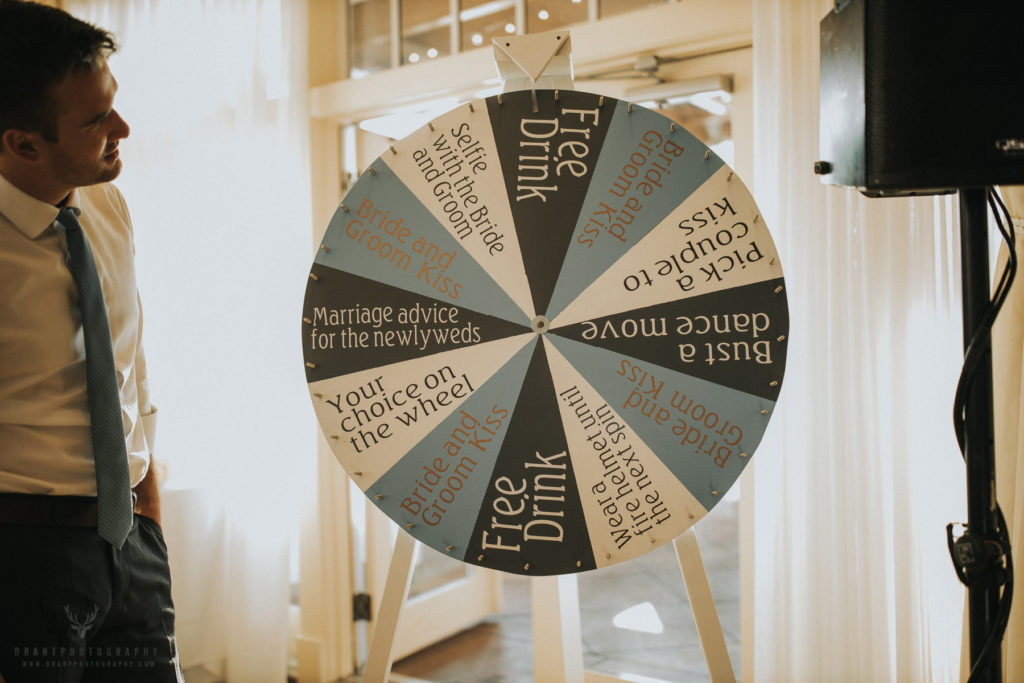 Unfortunately, though, this is where I'll have to leave you. Keep in mind, this isn't all the photos. This is a whopper of a sampler though, 59 of the photos taken today.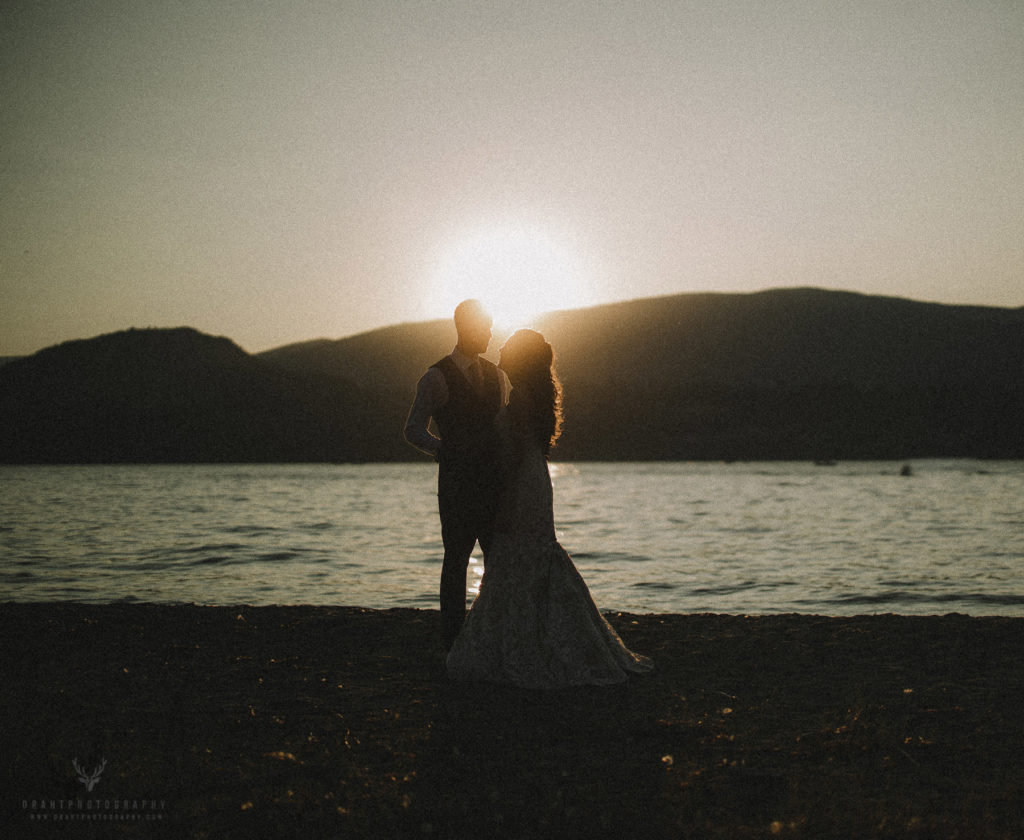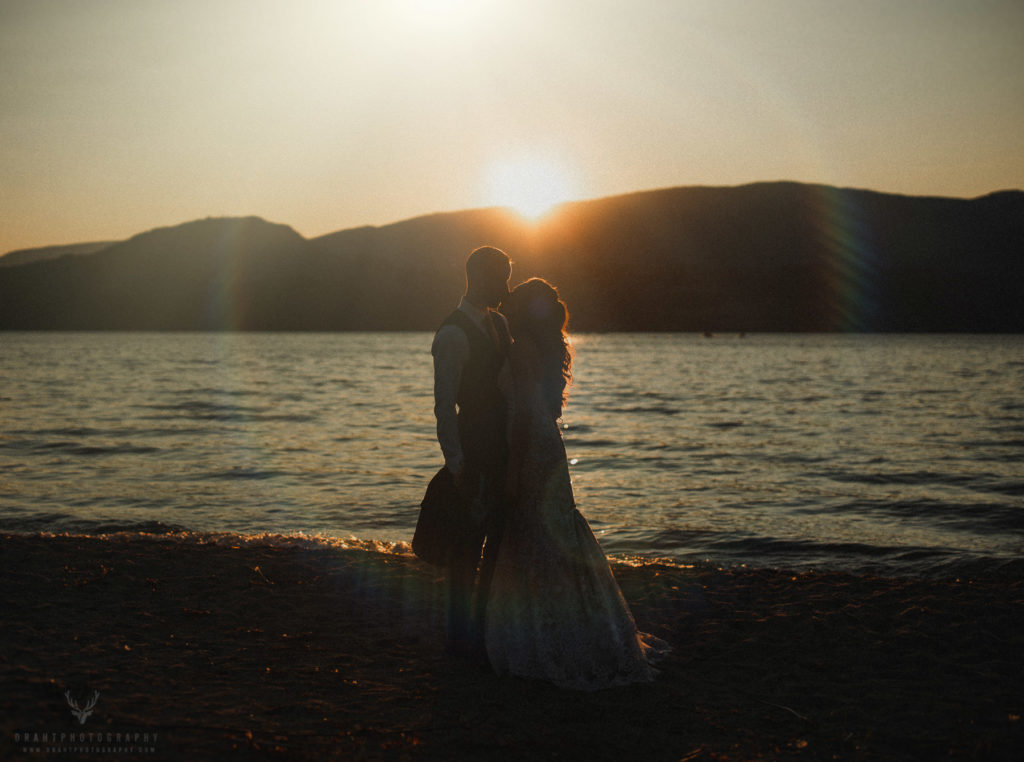 If you'd like to receive access to the photos once they're done, please register here.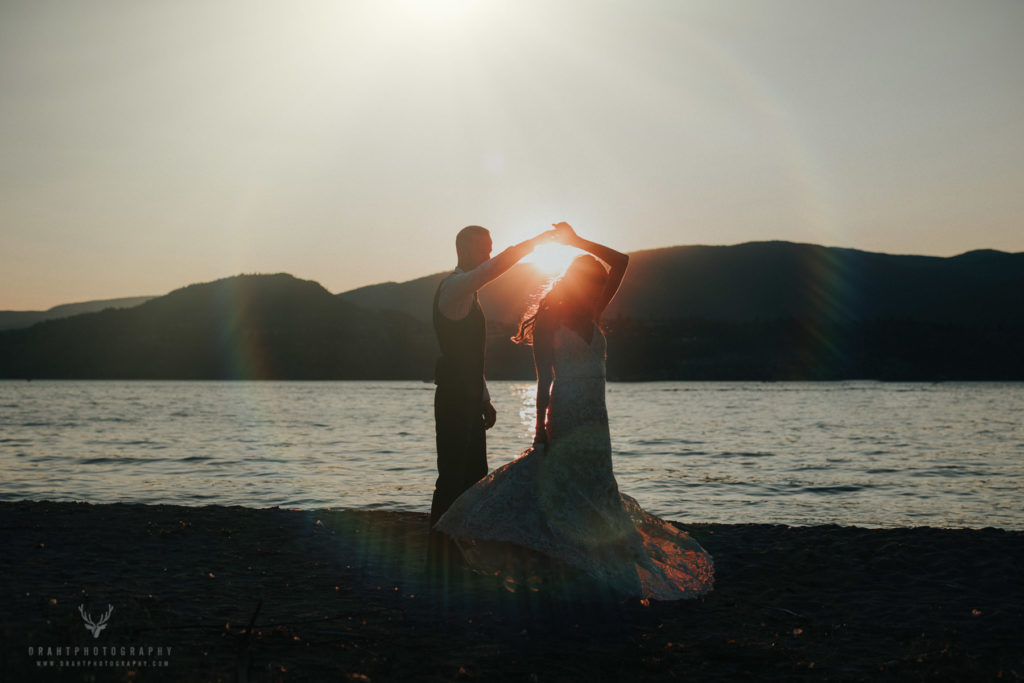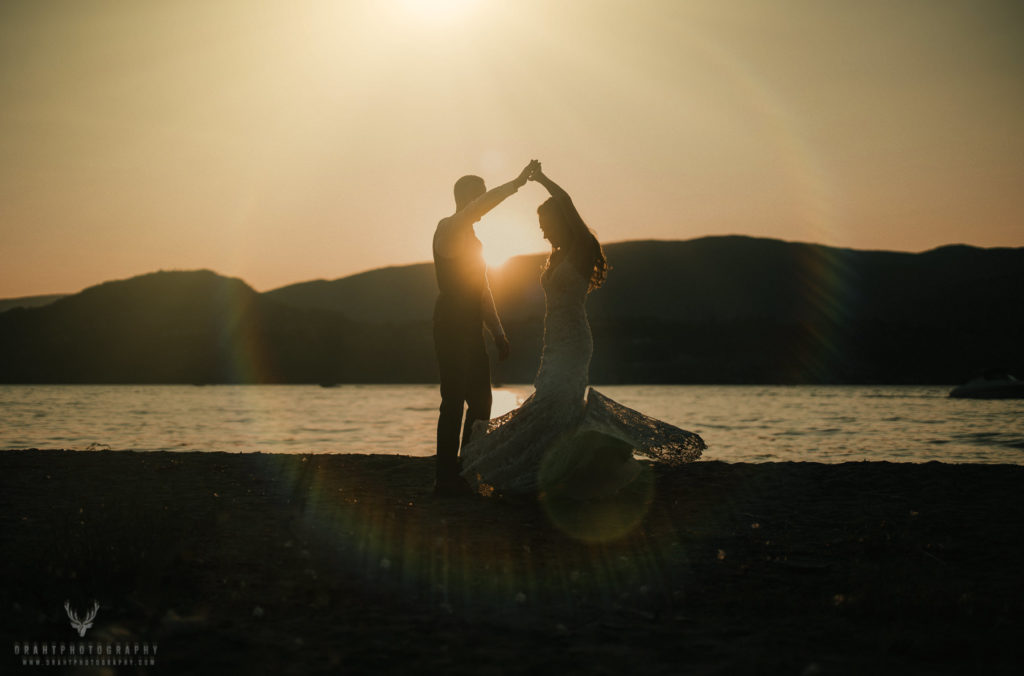 If you'd like to save any of these photos, simply long press on them on your cell phone, or right click on them on your computer. Then select, "Open in new tab" – you'll be able to save from there.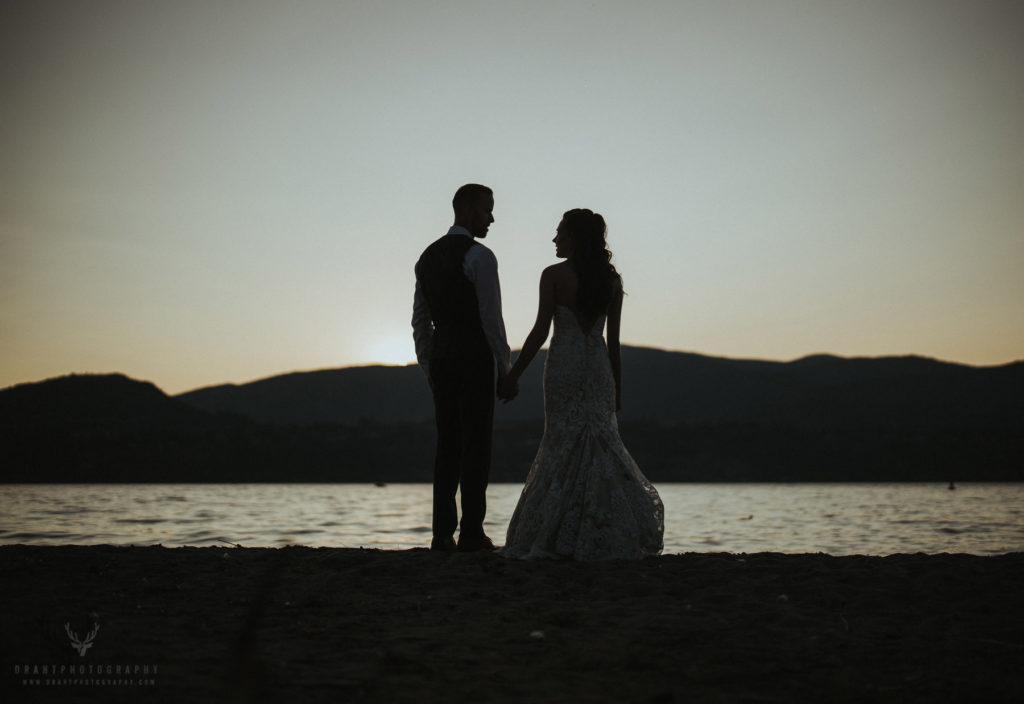 Thank you for reading this far. I put a lot of time and work into these sneak peeks, so it's great that you've taken the time to read all this!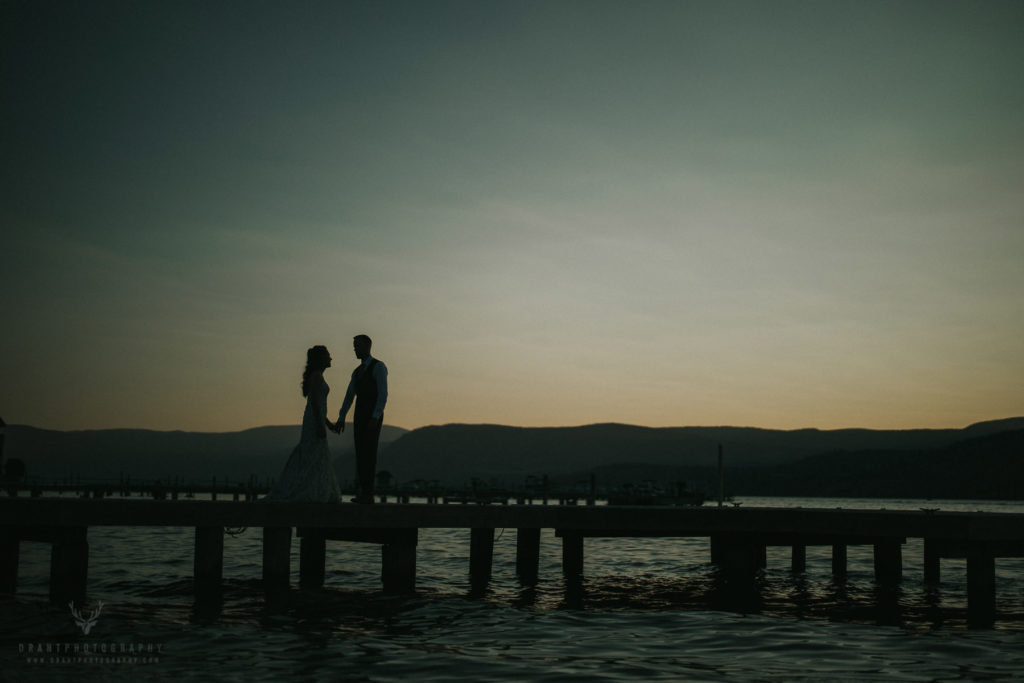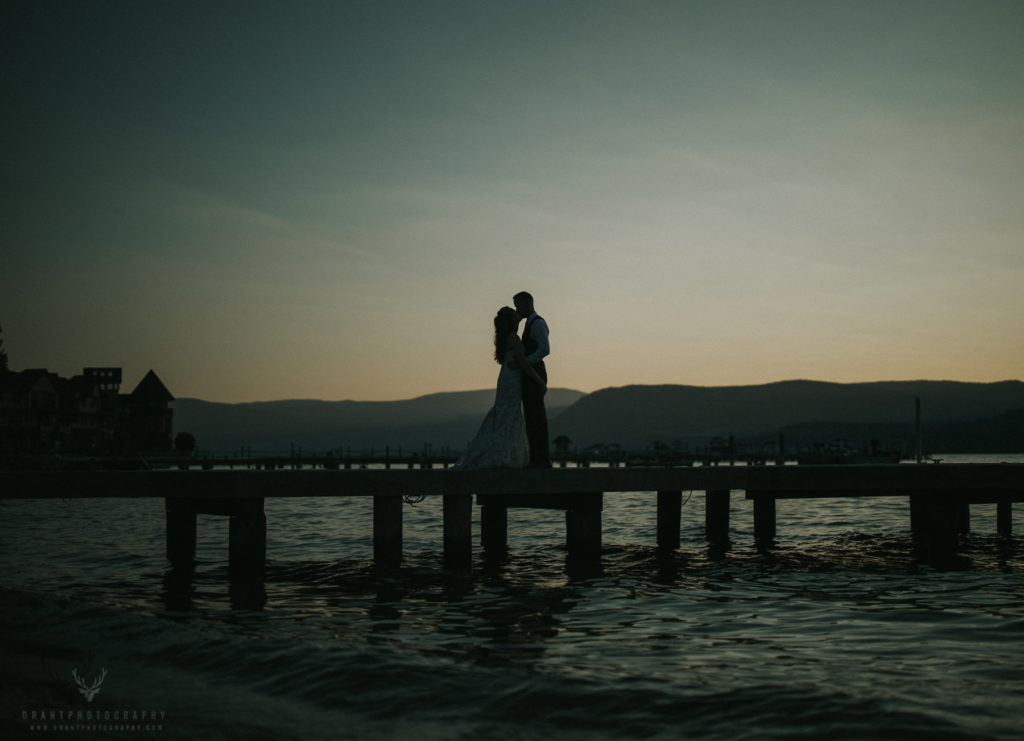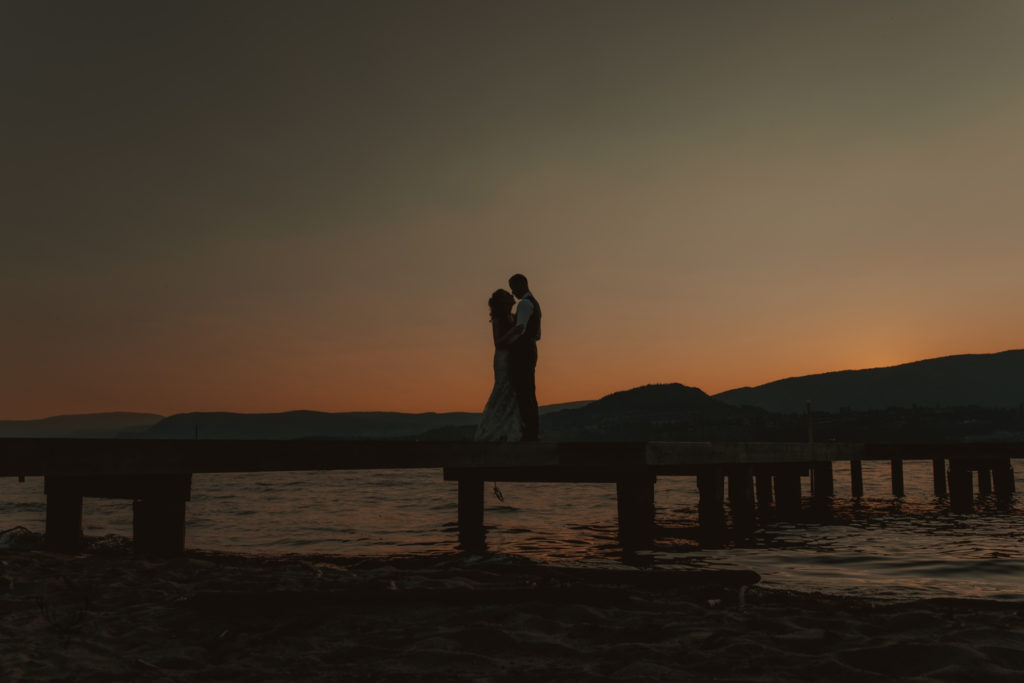 Lastly, if you'd like to stay updated, feel free to follow me on Instagram, Facebook, Twitter, or Tumblr for frequent updates. Talk to you all in a few days