Q
Quite the banner picture, isn't it? For you photographers out there, you'll see I used a creative framing. The angles of the trees made for a natural archway. You'll find these all over Salmon Arm. It's a beautiful little town with a big personality.
We start out at the Prestige, right next to the wharf. As always, we start off with ring shots. To be honest, when I arrive I was a little taken aback. I had so many beautiful textures to choose from. I decided on a lighter texture, to give the rings contrast.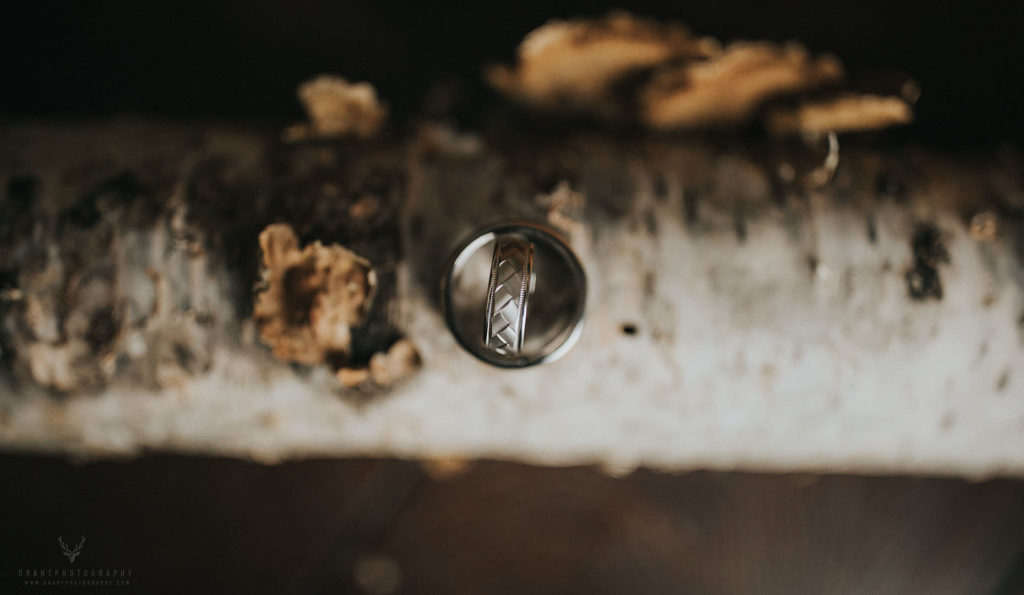 The dress was quite stunning. This shawl is real mink – she ordered it in and made and styled this all on her own!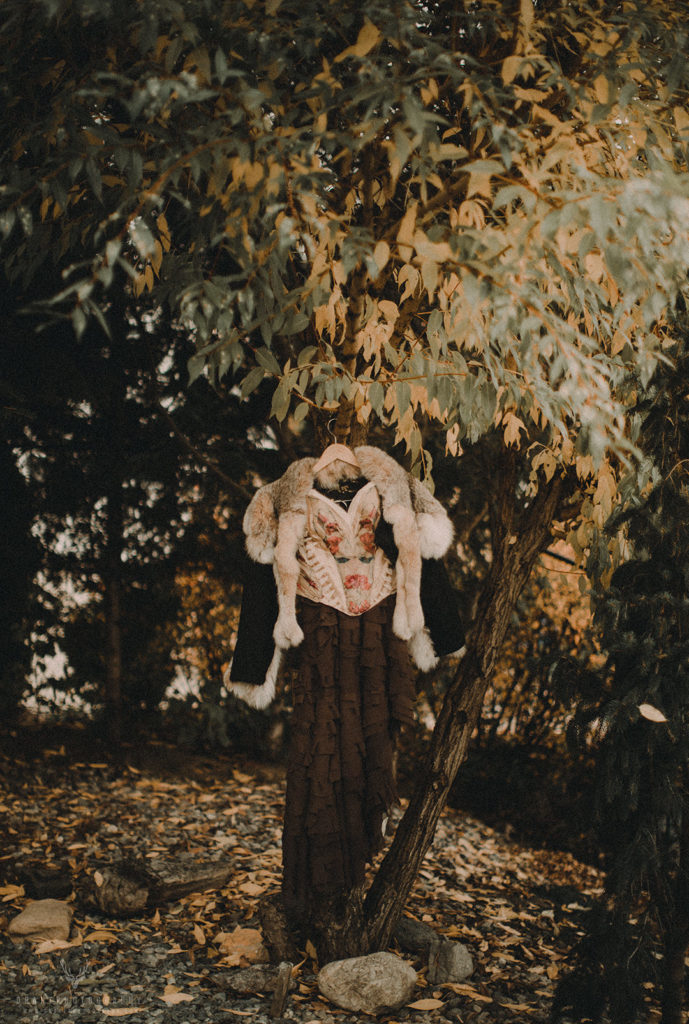 At this point, I had my colour pallet pretty much figure out. Now let's talk about these flowers.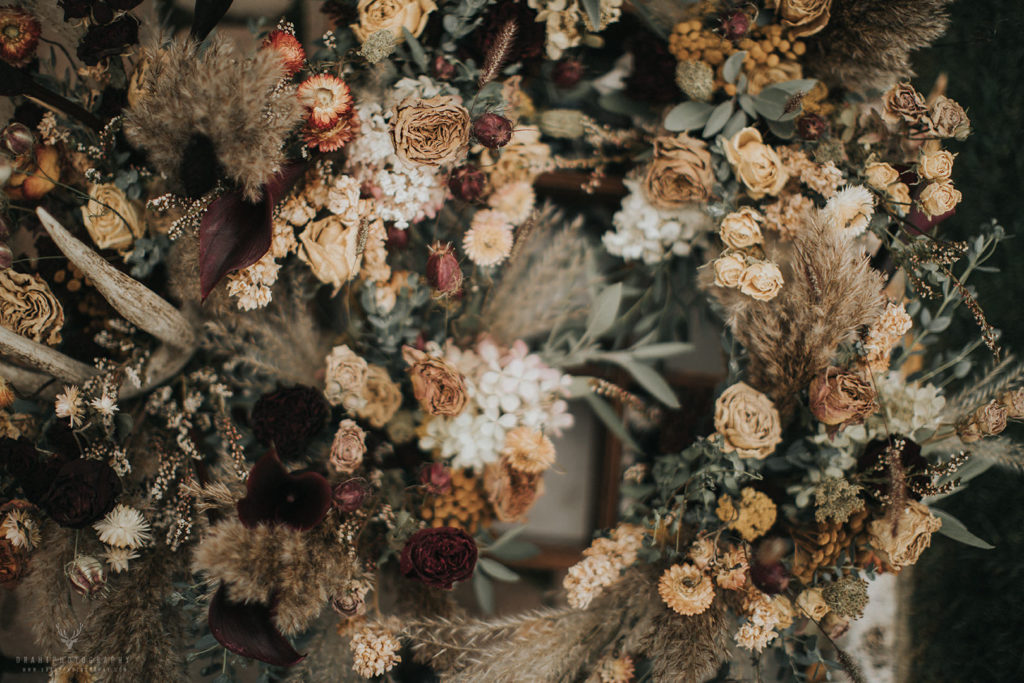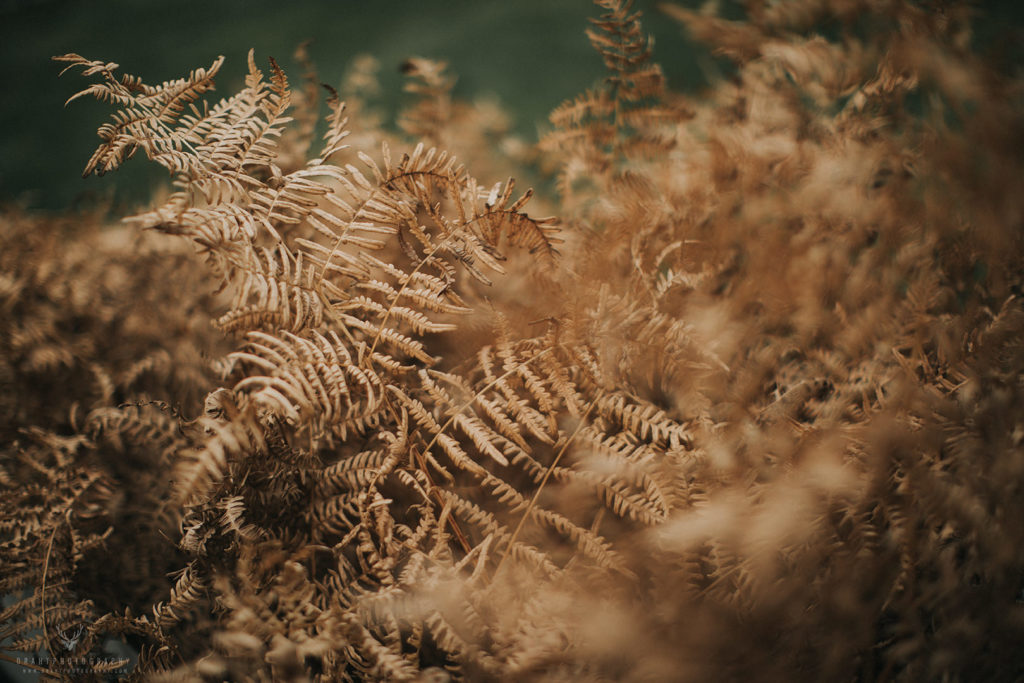 You might be thinking, "Wait, did I see an antler in the bouquet?" The answer is yes, there's an antler in there.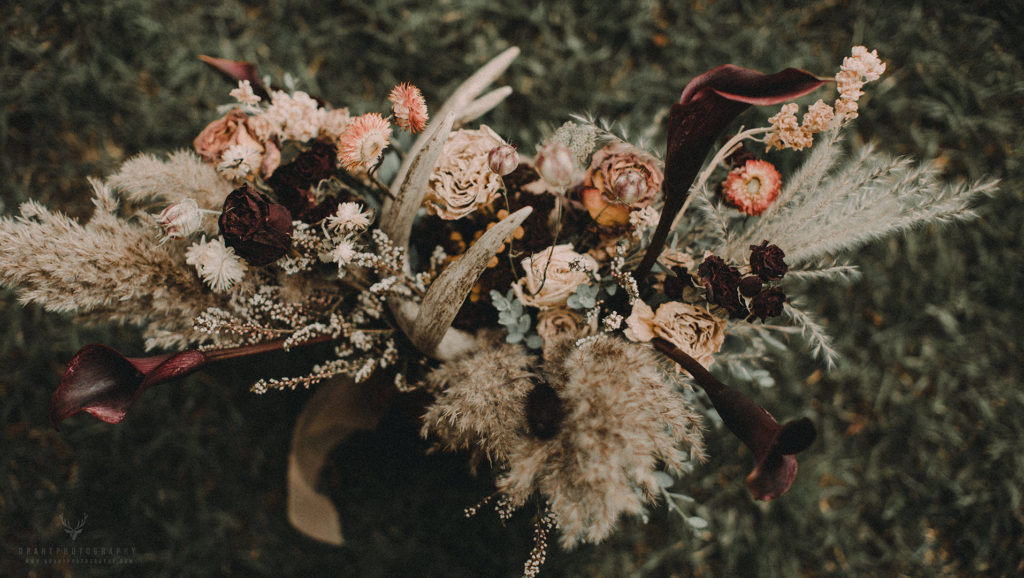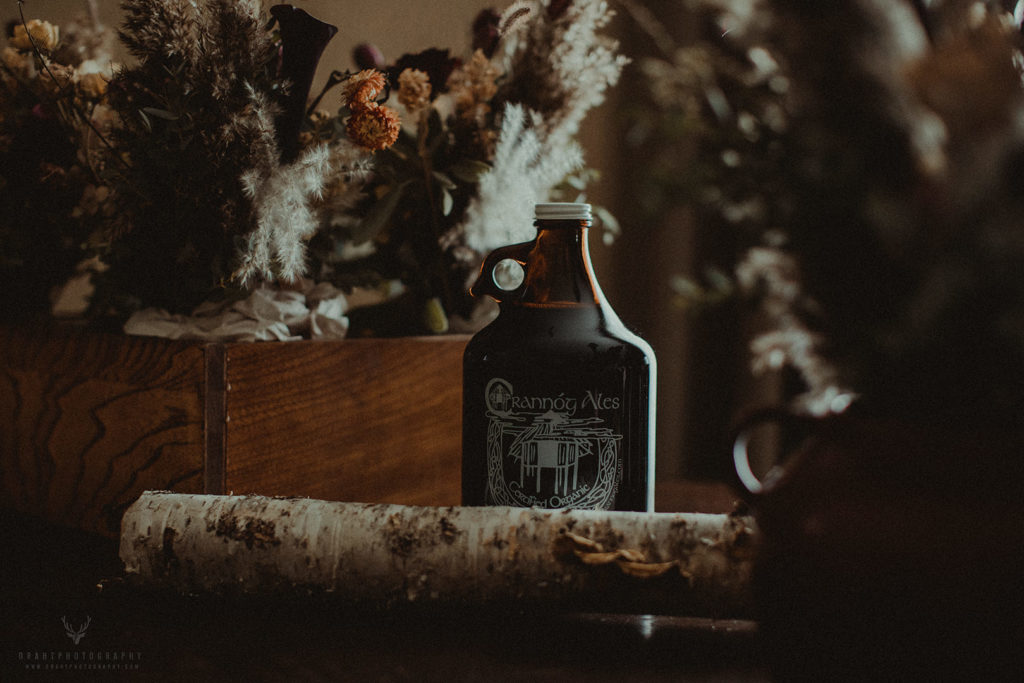 These two met at a bartending class. Hence the growler.
Upstairs, the groomsmen looked pretty dapper. Everyone helped everyone else get dressed.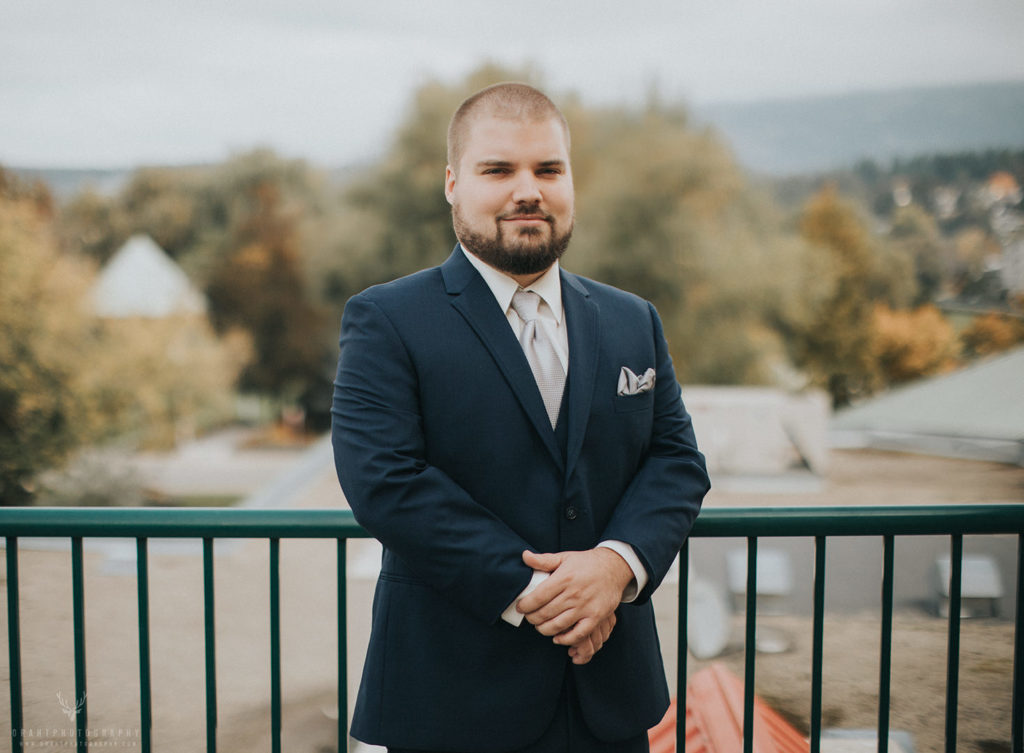 Downstairs, it was the same story.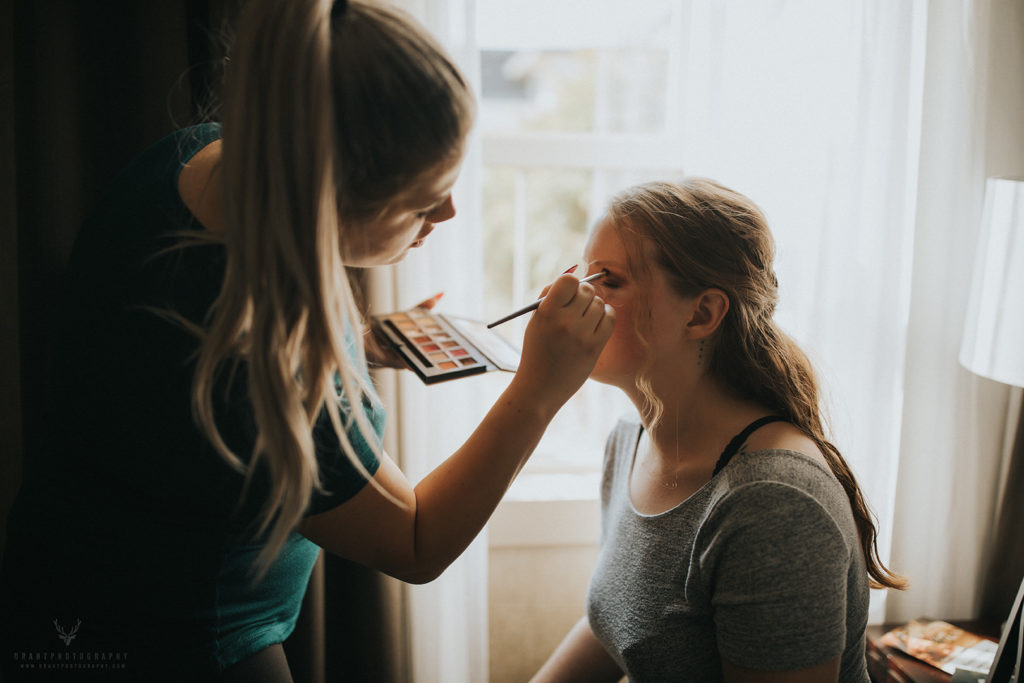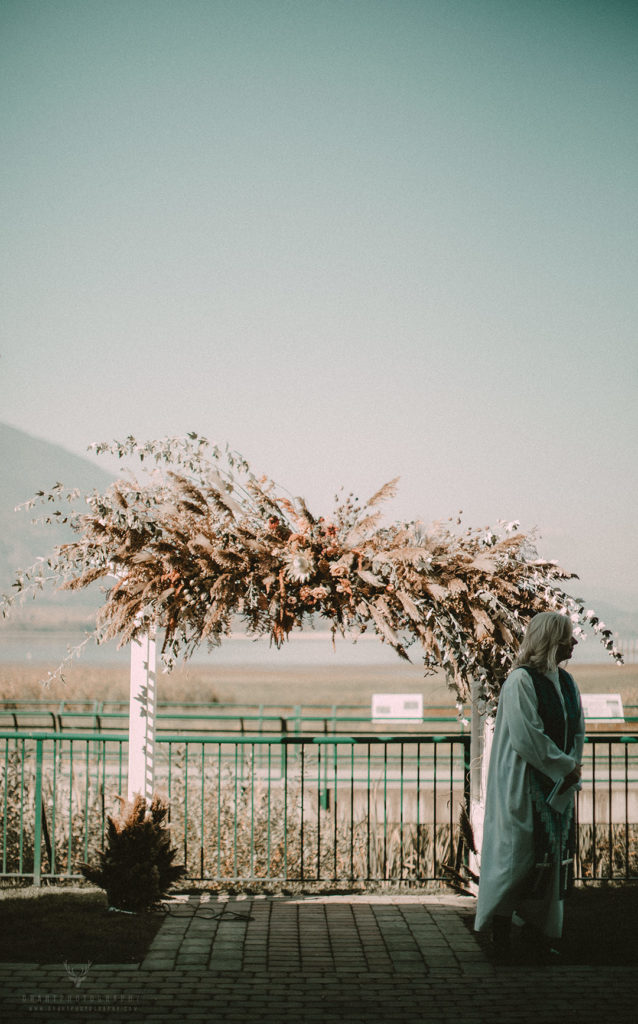 Take a look at that arch. Isn't that just awe inspiring?
And just like that, our bride was dressed up and ready to get married. Take a look at that mink. Beautiful.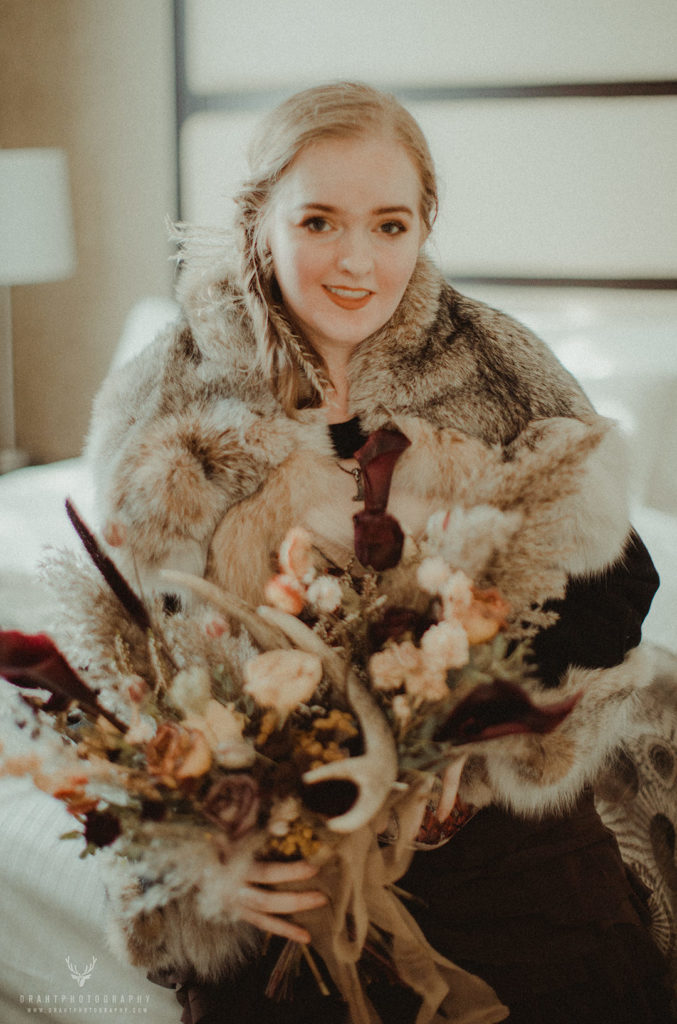 I'm not sure if it was planned this way, but the sun came out, bathing our bride and groom in a soft glow in the center stage, while everyone else stood in the shade. It looks pretty neat for the photos.
The ceremony went by in a flash. It was heartfelt, and we even had a few tears.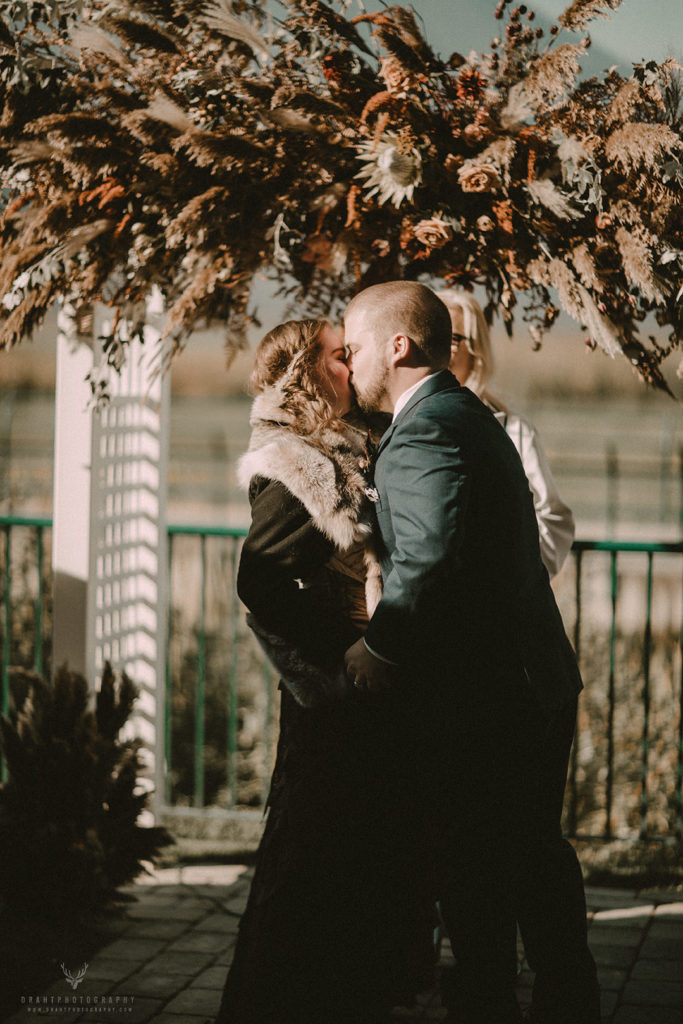 After, the family photos. I usually don't include family photos in sneak peeks, but I had to. You'll see why.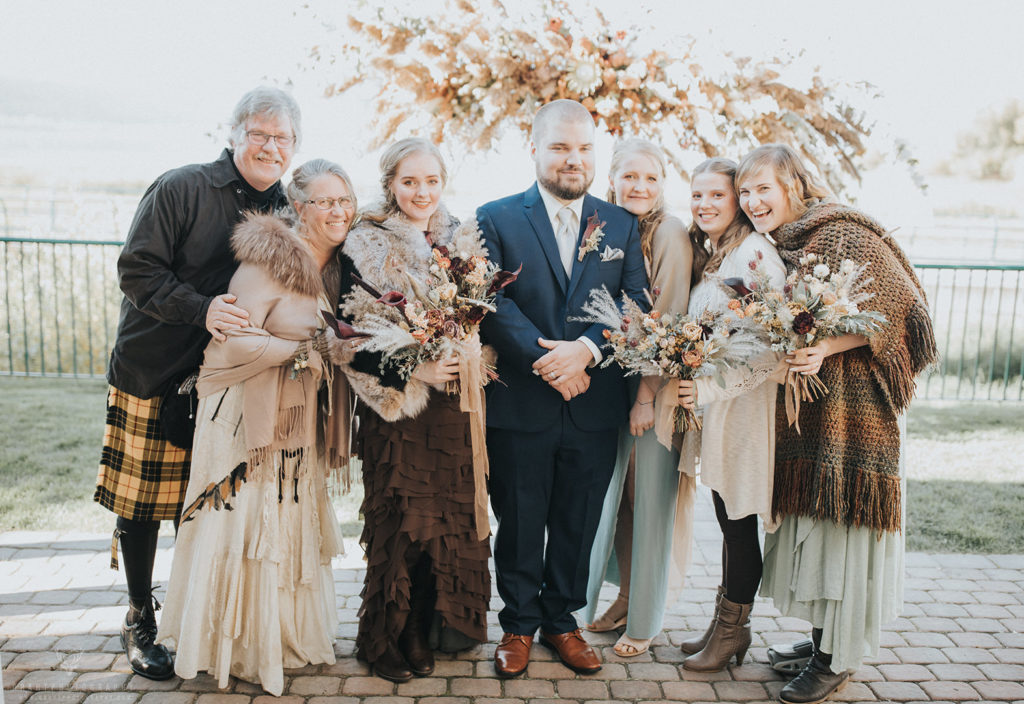 Adorable. Just up the road, we had a lovely location to do bridal party formals. Of course, we knocked it out of the park, and every photo was perfect.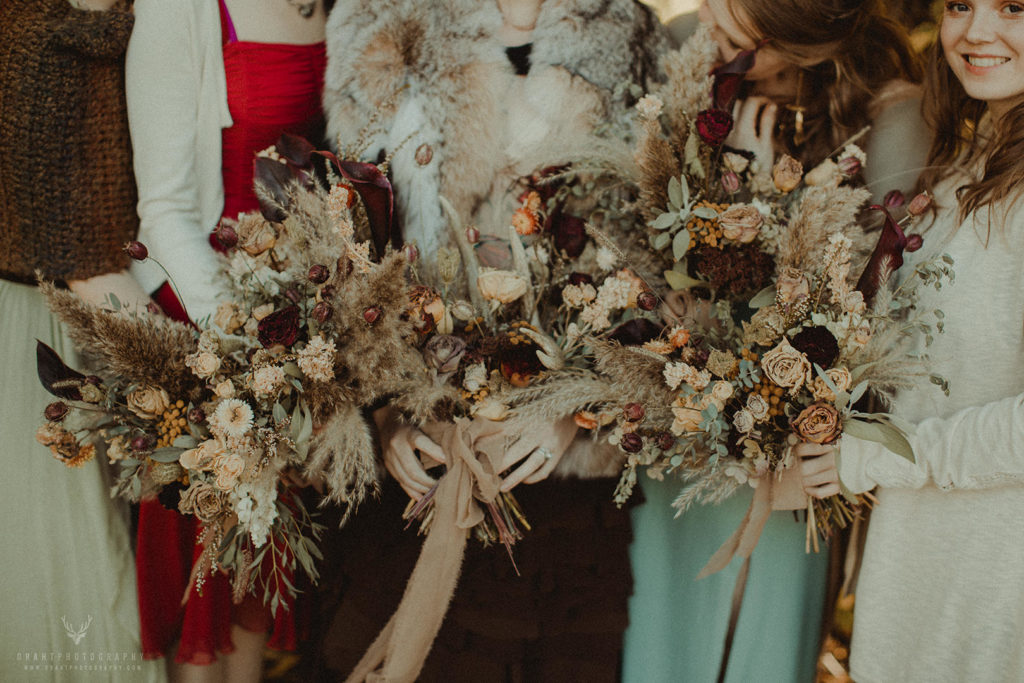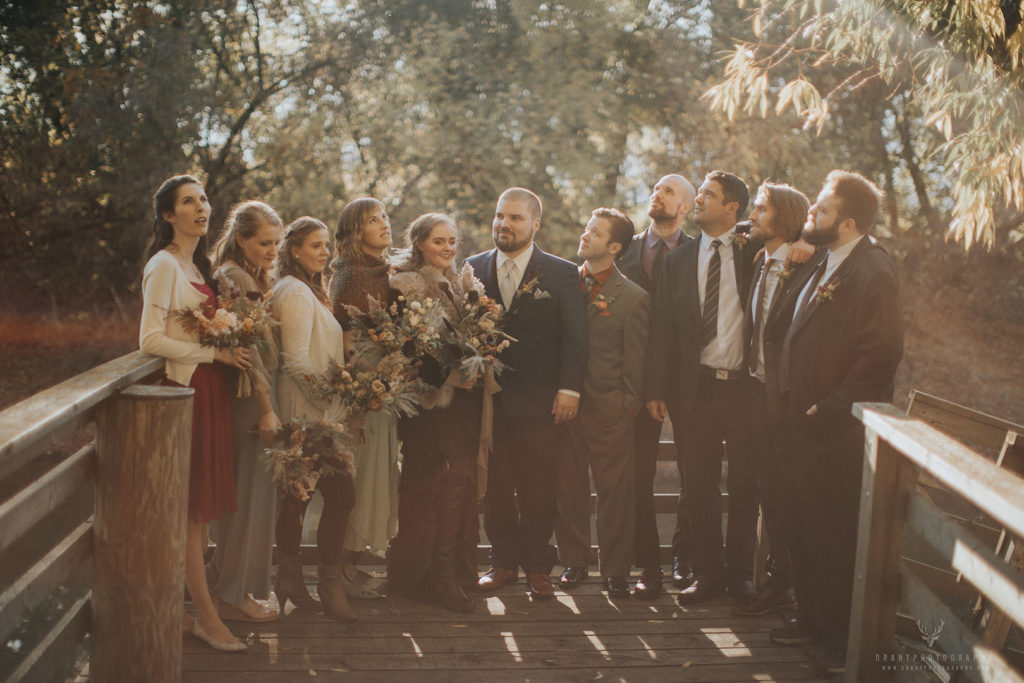 And a romantic kiss!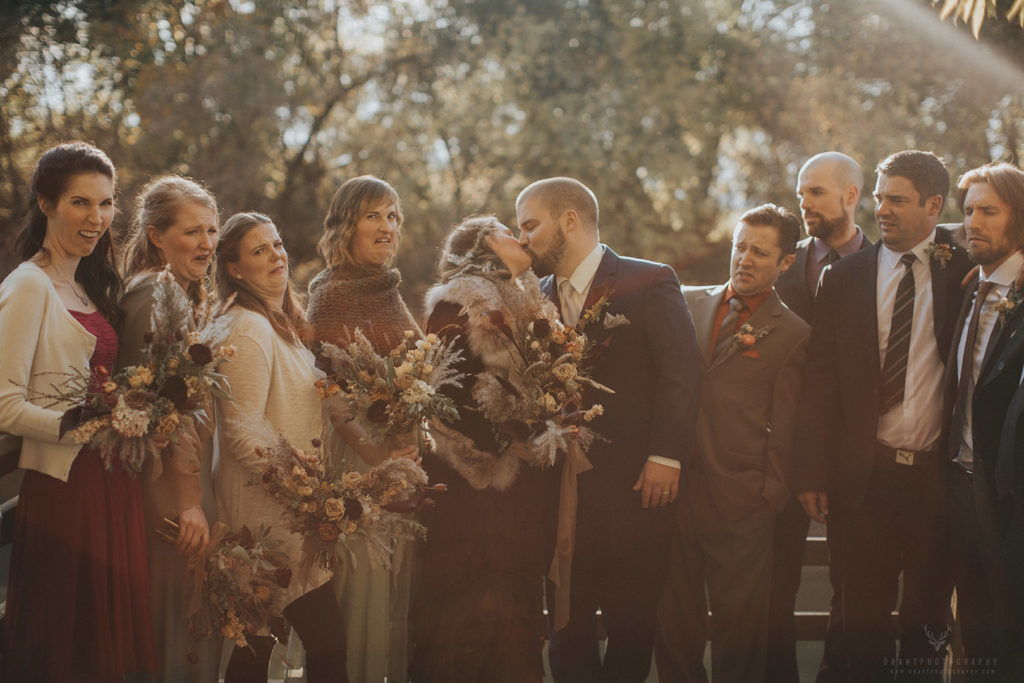 It truly was a magical day.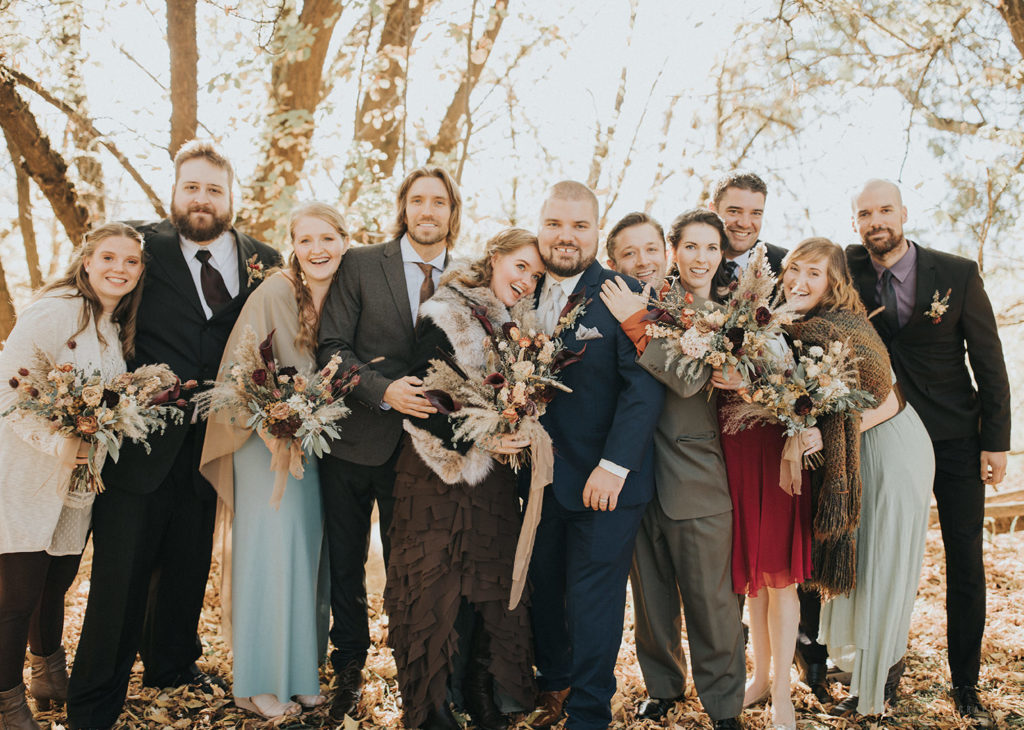 In all seriousness, this crew was a blast to hang around. I smiled nonstop the whole time.
And now, for my favourite time. Bridal Party formals! If you haven't been to Salmon Arm, out in the country it's like a rainforest. The trees are tall, mountains and rocks are everywhere.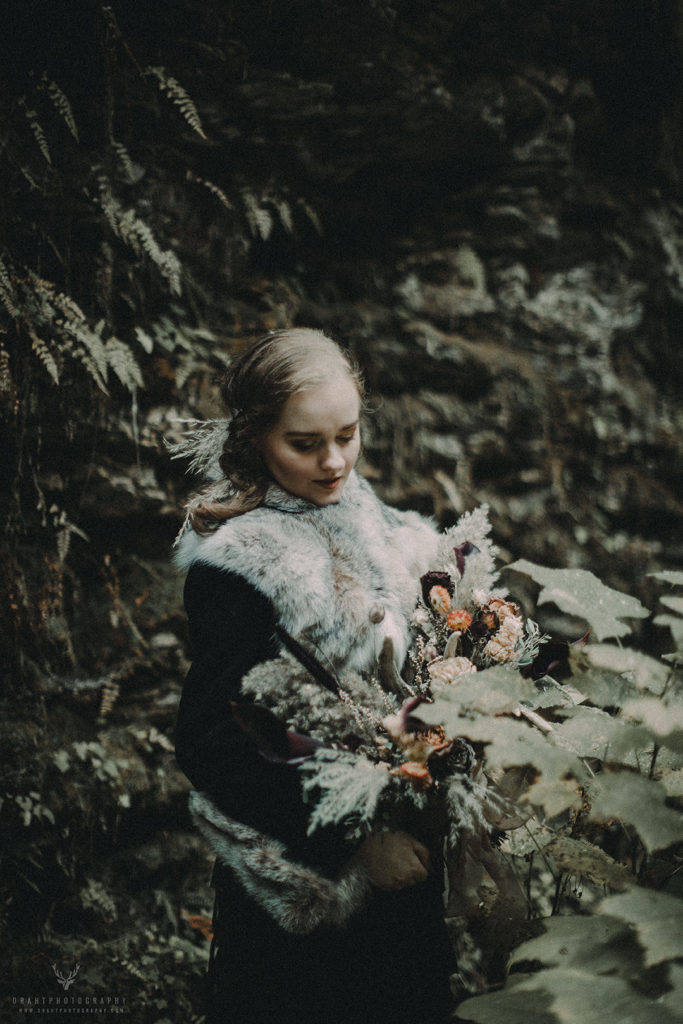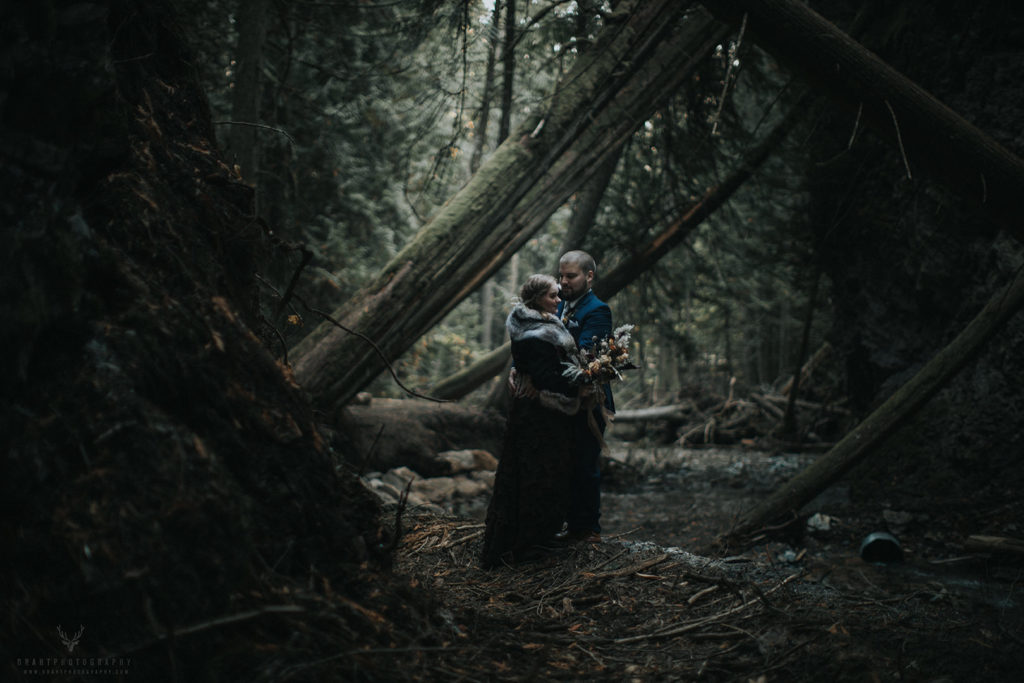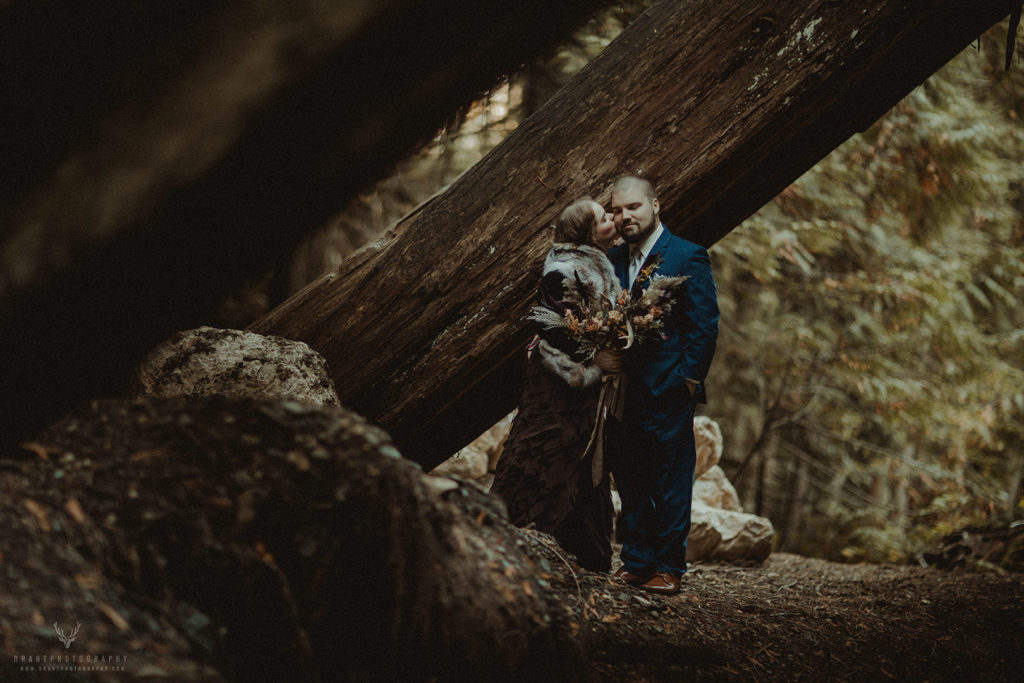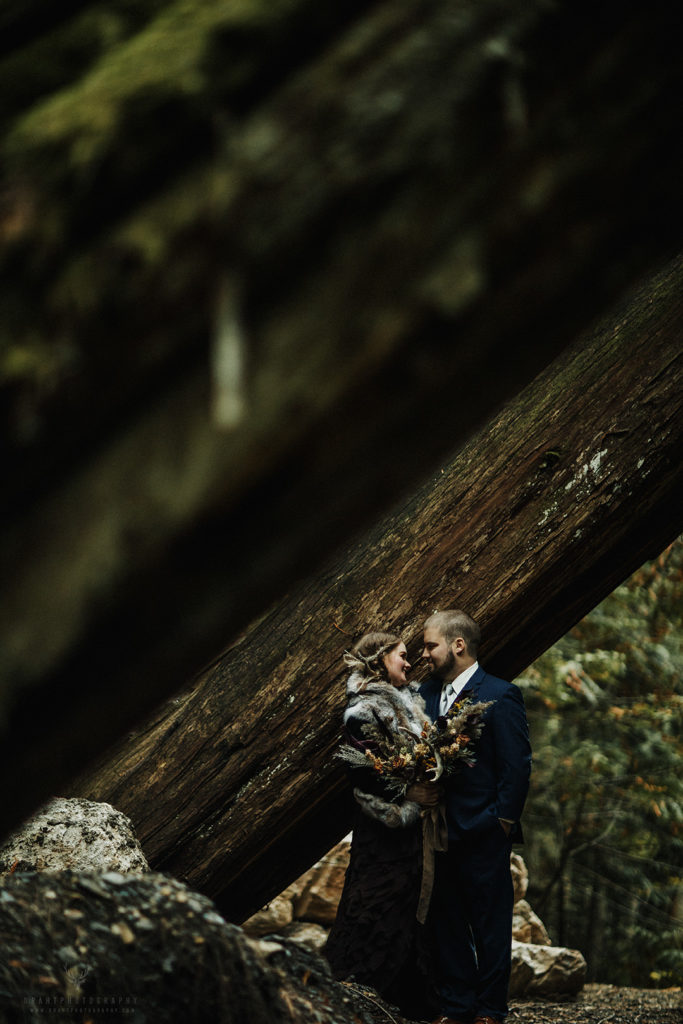 I'm afraid this is where I'll have to leave you, though. In the middle of this beautiful forest. This is just a sampler, a quite large one, at 30 of the photos taken today.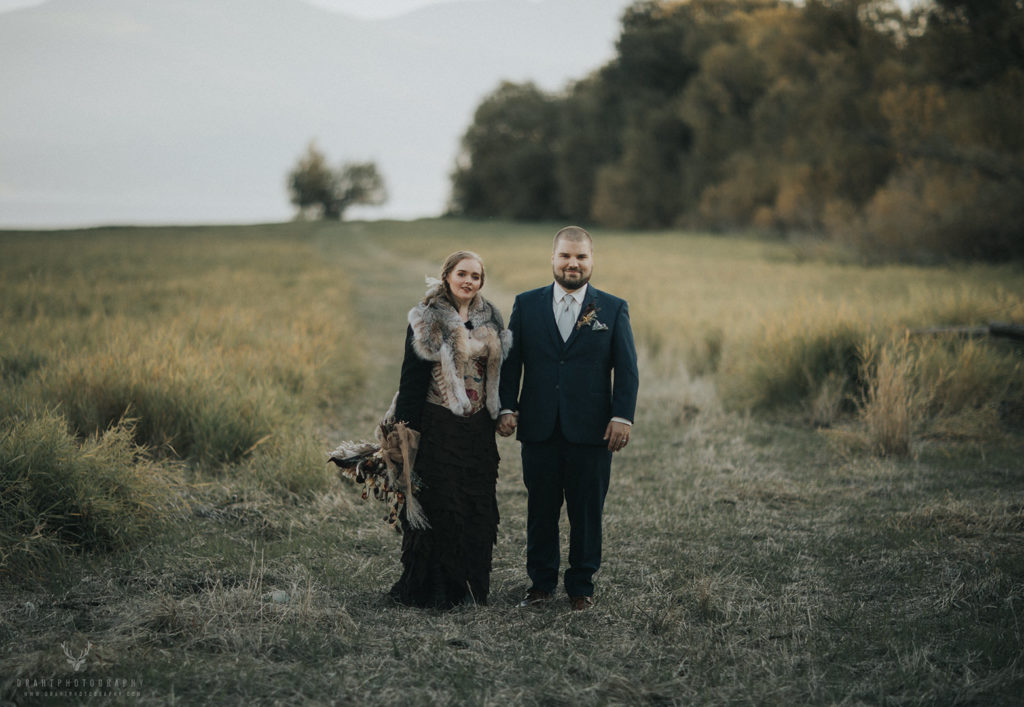 There's a full album coming out in about 3 weeks. It's a unique, quirky, love filled day, and you'll love it.
If you personally know the bride and groom, feel free to contact me by clicking here. Let me know who you are, along with the bride and groom's name, and I'll make sure you get a link to the finished album!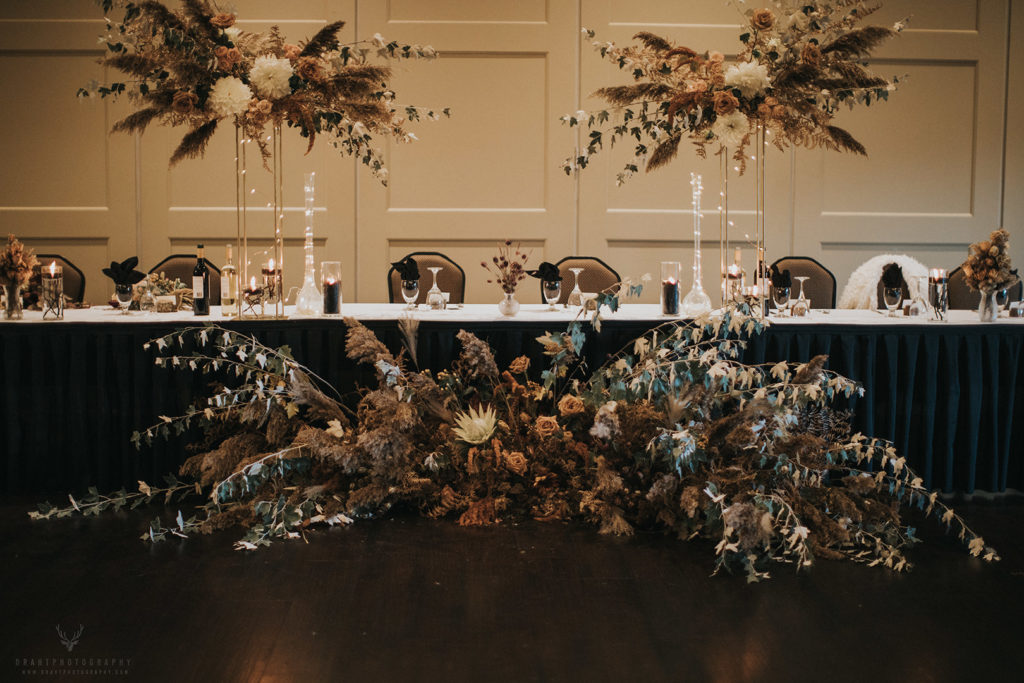 Thank you for reading this far. I put a lot of time and work into these sneak peeks so it's great that you've taken the time to read all this!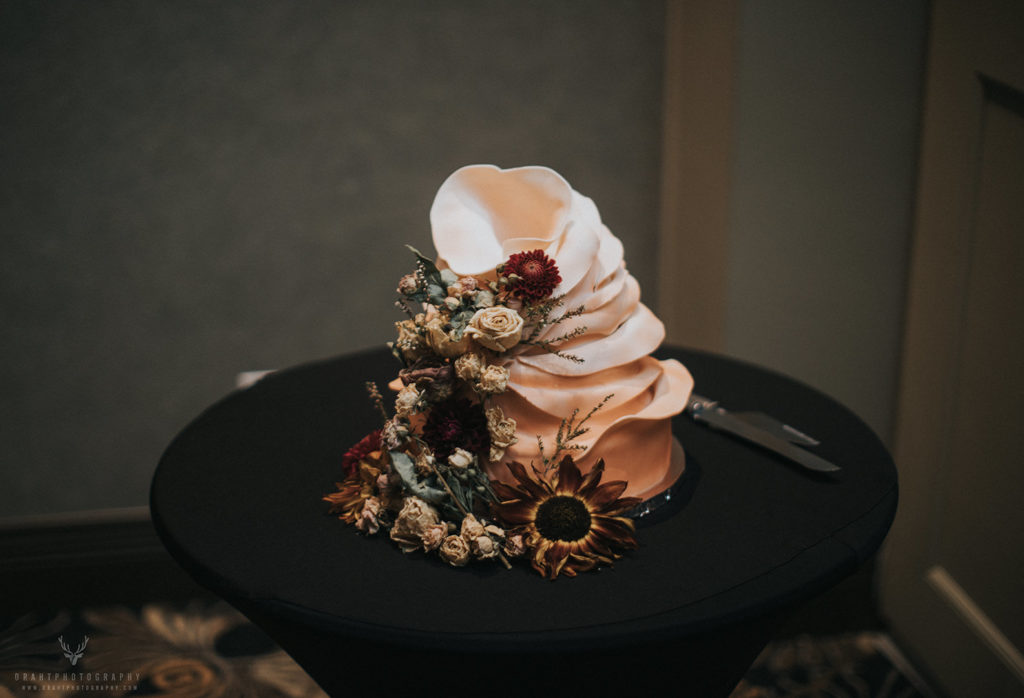 If you'd like to stay updated, feel free to follow me on Instagram, Facebook, Twitter, or Tumblr for frequent updates. Talk to you all in a few days!