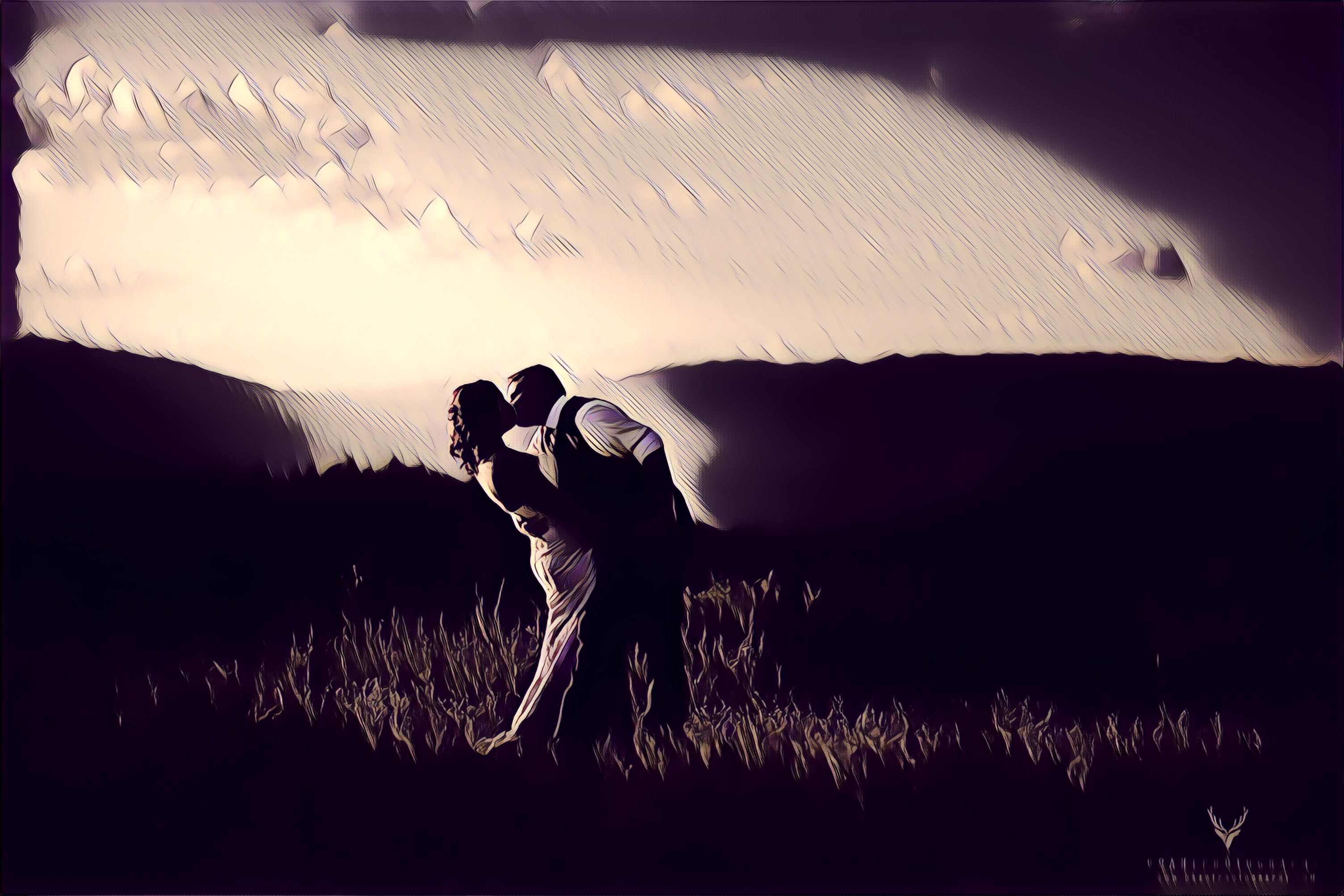 The Red Barn Wedding at Lone Pine Ranch
Above was my first choice for a header image. It was a tough decision, the runner up was strong. We stopped by the Red Barn to say hello to the horses, and happened upon a composition I'm quite happy ...
T
A
Above was my first choice for a header image. It was a tough decision, the runner up was strong. We stopped by the Red Barn to say hello to the horses, and happened upon a composition I'm quite happy with. Sometimes, the wind blows the veil around. I call these happy little accidents. Much like this little video of some of the day's moments.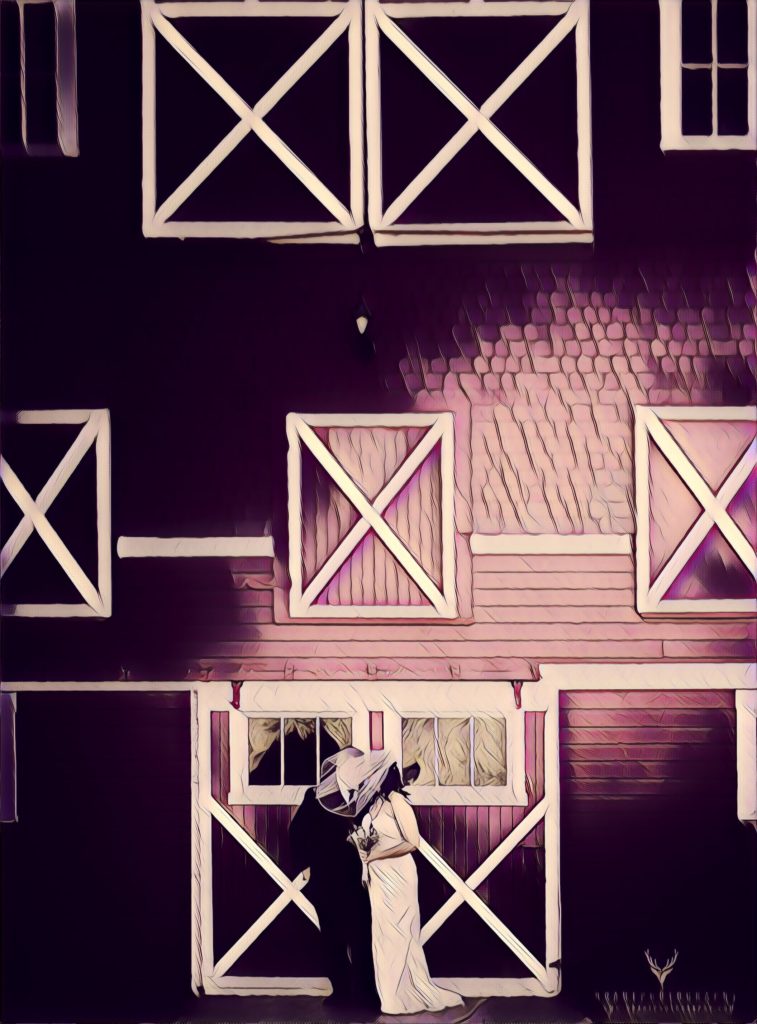 Let's back up a little, to the start of the day. To a charming little cottage at Predator Ridge.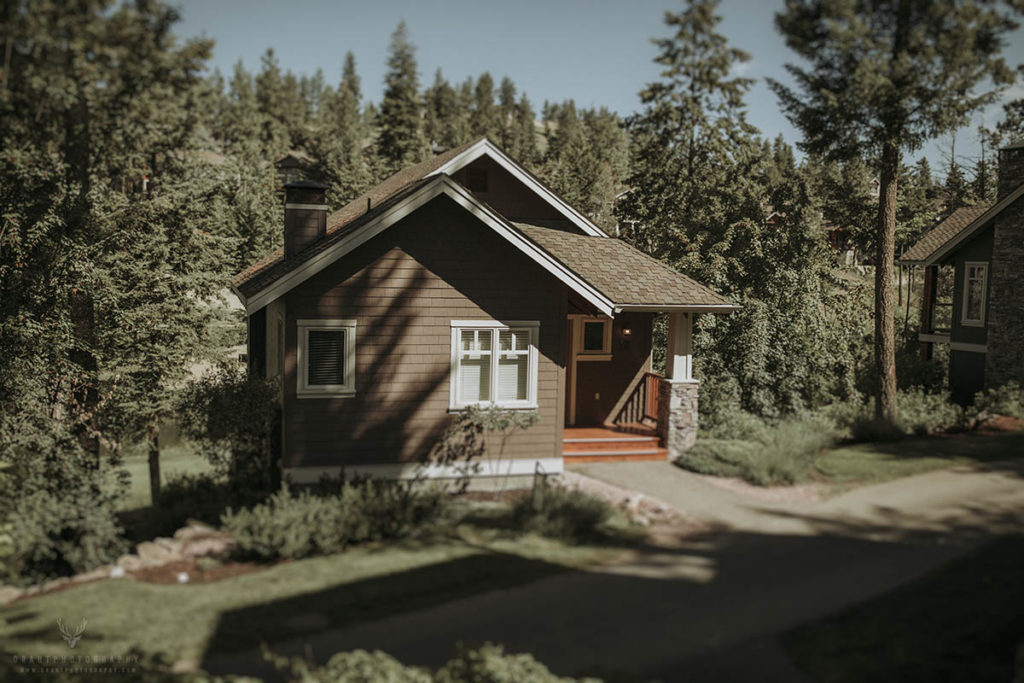 The details were ready for me. Rings were freshly cleaned, and the flowers arrived not long after I did.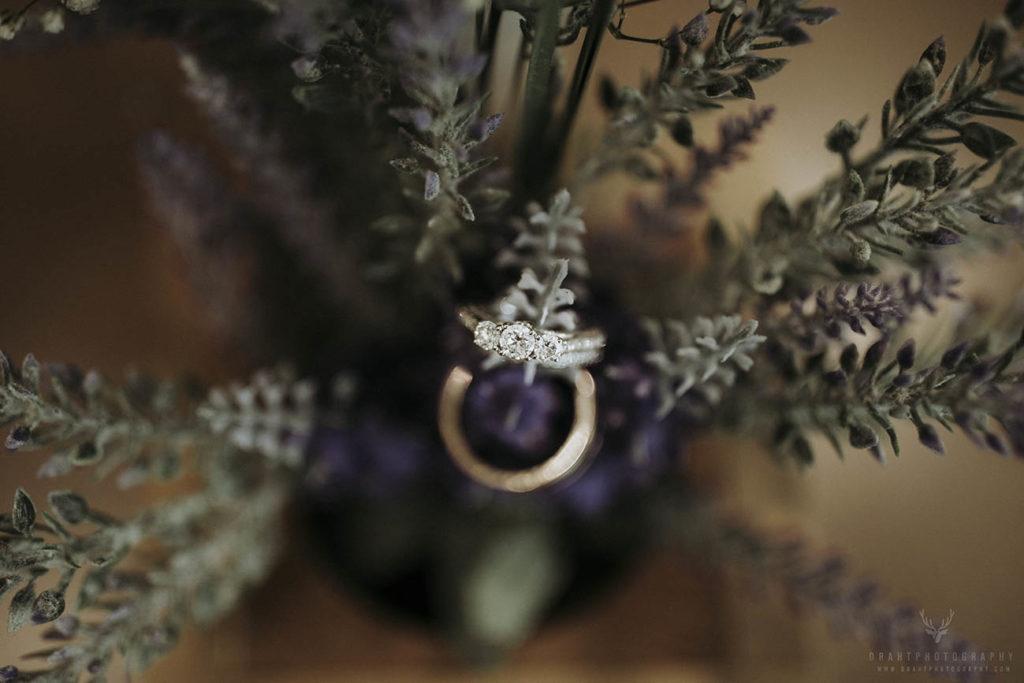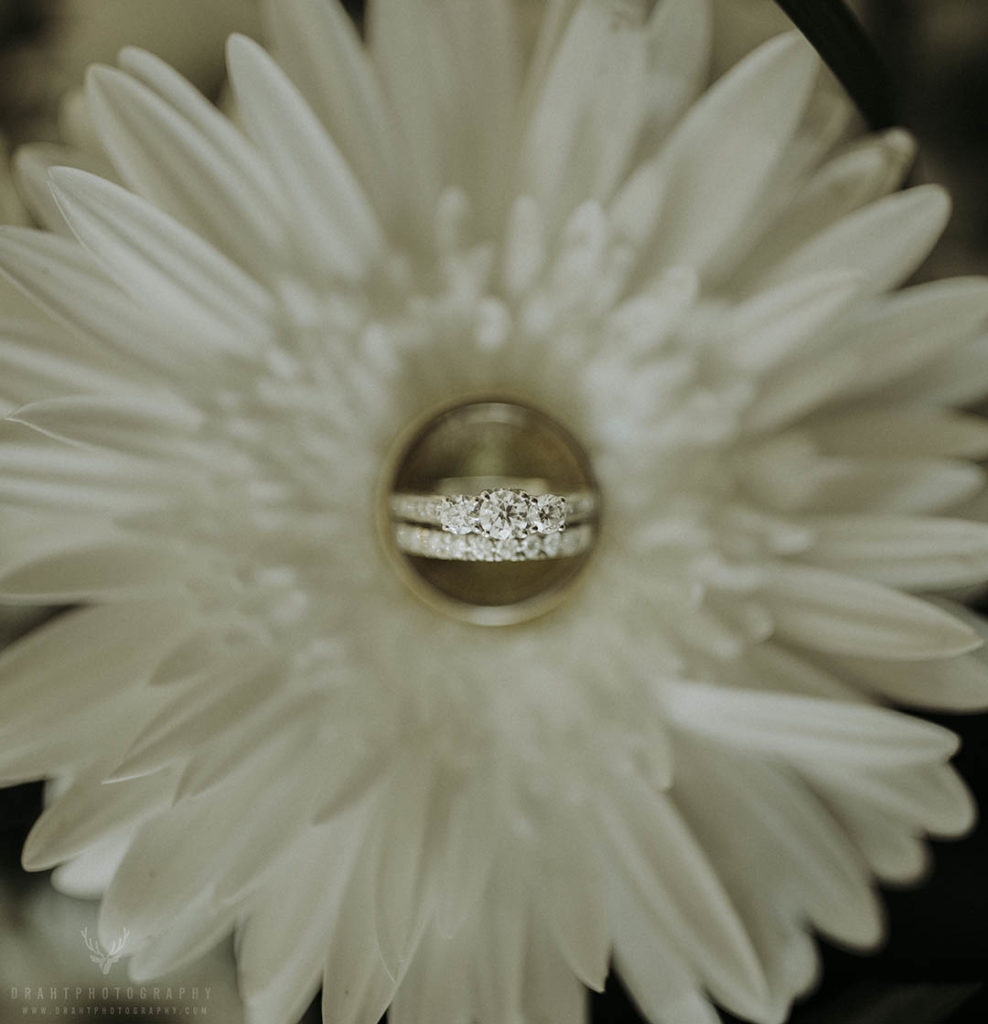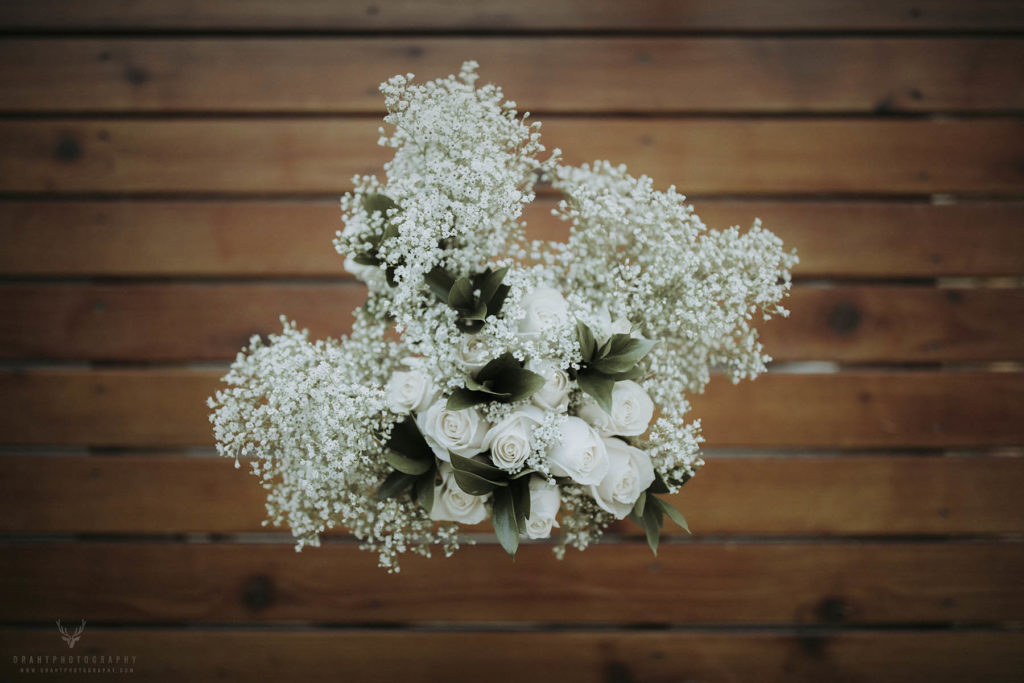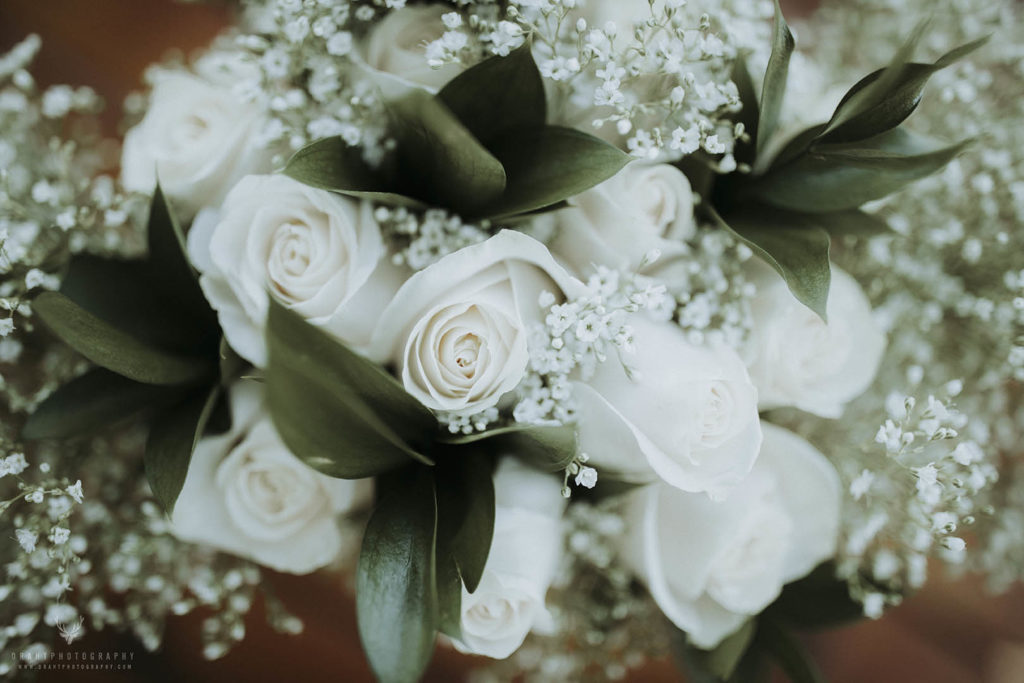 They were just beautiful, a muted pallet of bold greens and subtle creamy whites.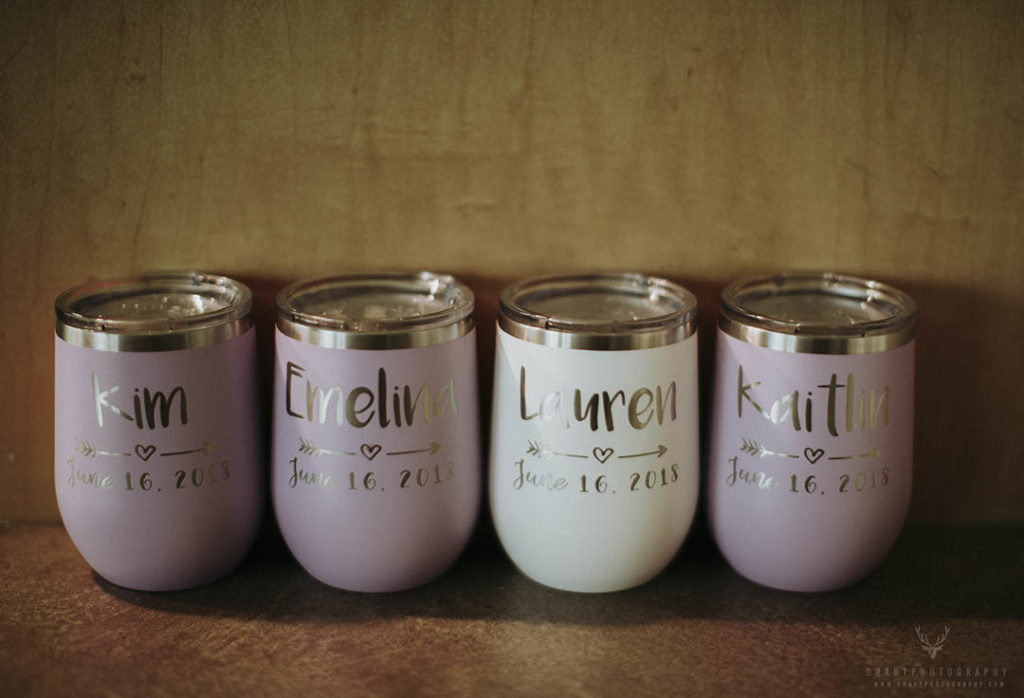 They weren't the only details I was excited about, though. These bridesmaids dresses were floral, and I love floral. Also, they had pockets. Score!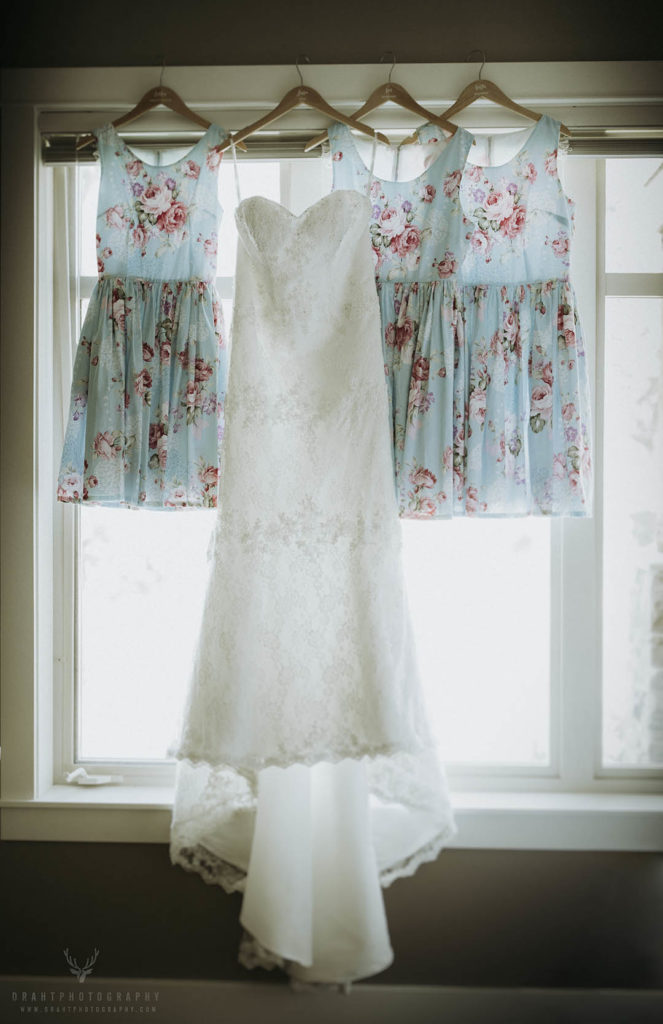 Look at those colours! Bold pinks with pastel blues. Upstairs, the amazing makeup and hair girls at Ciao Bella worked their magic. Their creations were incredible. You'll see later on how incredibly intricate and creative these updo's are.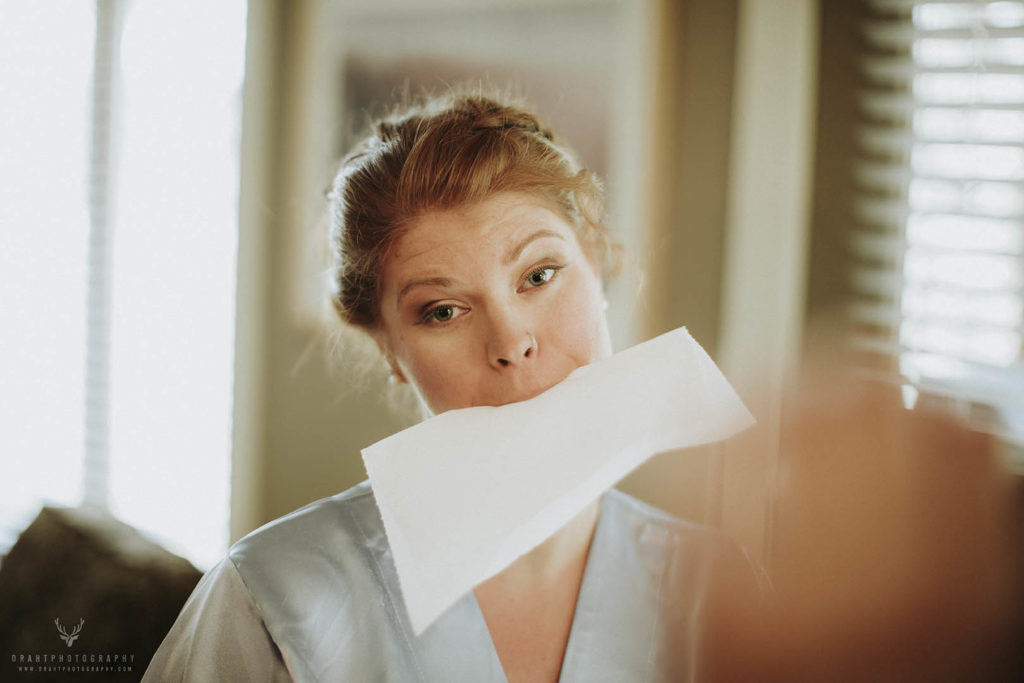 Amazing.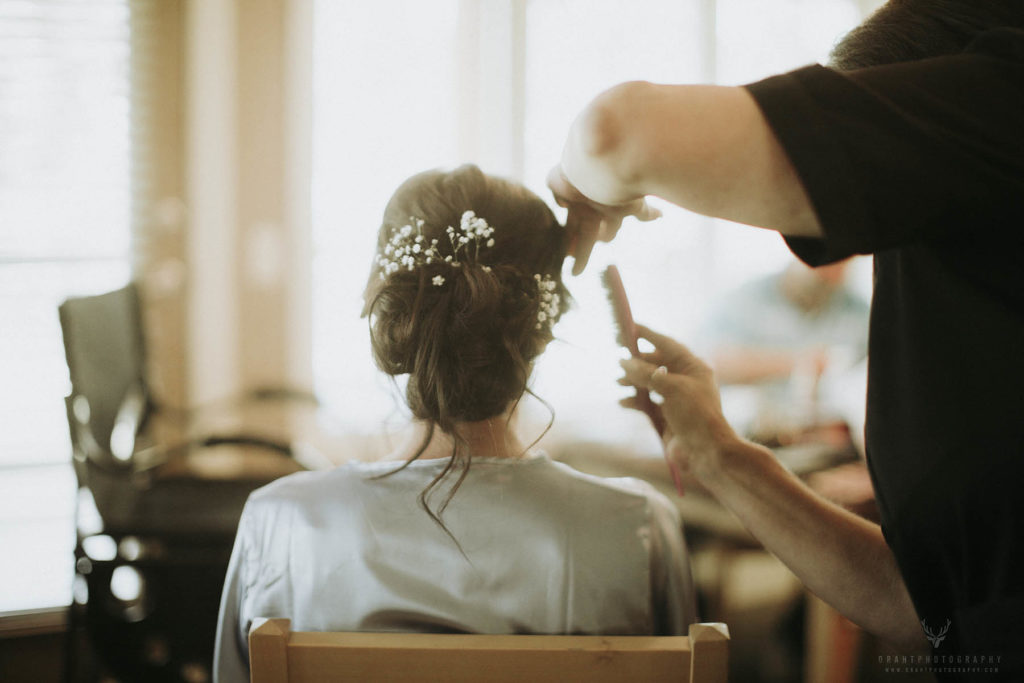 They wove the baby's breath into the upto, and worked in braids just everywhere.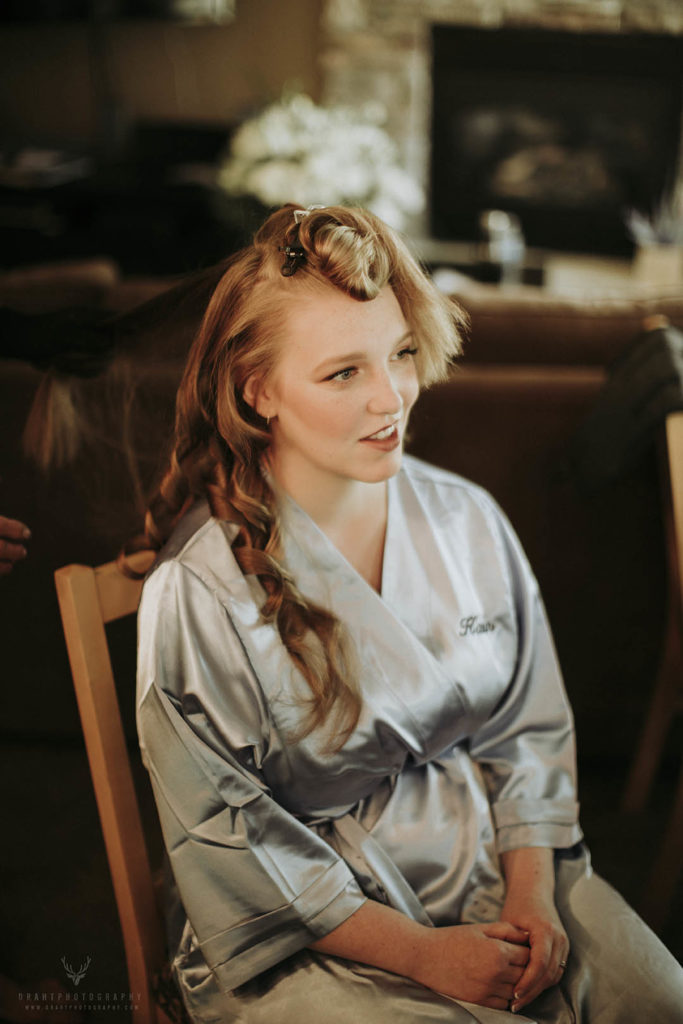 Before long, the house began to fill with people.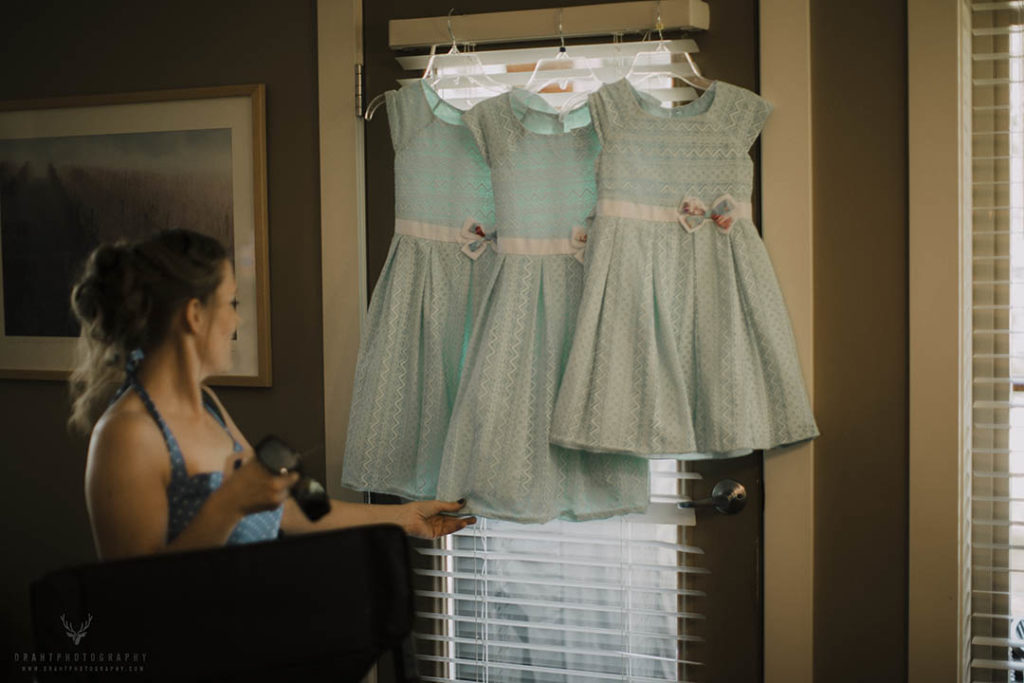 Right away, the flower girls were presented with lovely gift bags. It was like Christmas morning!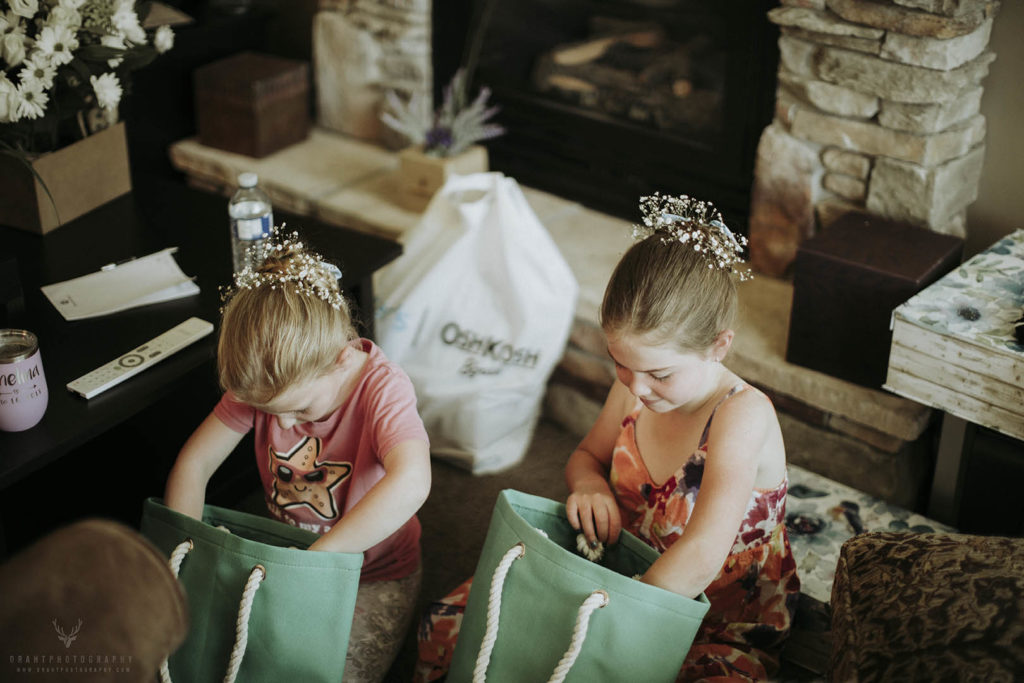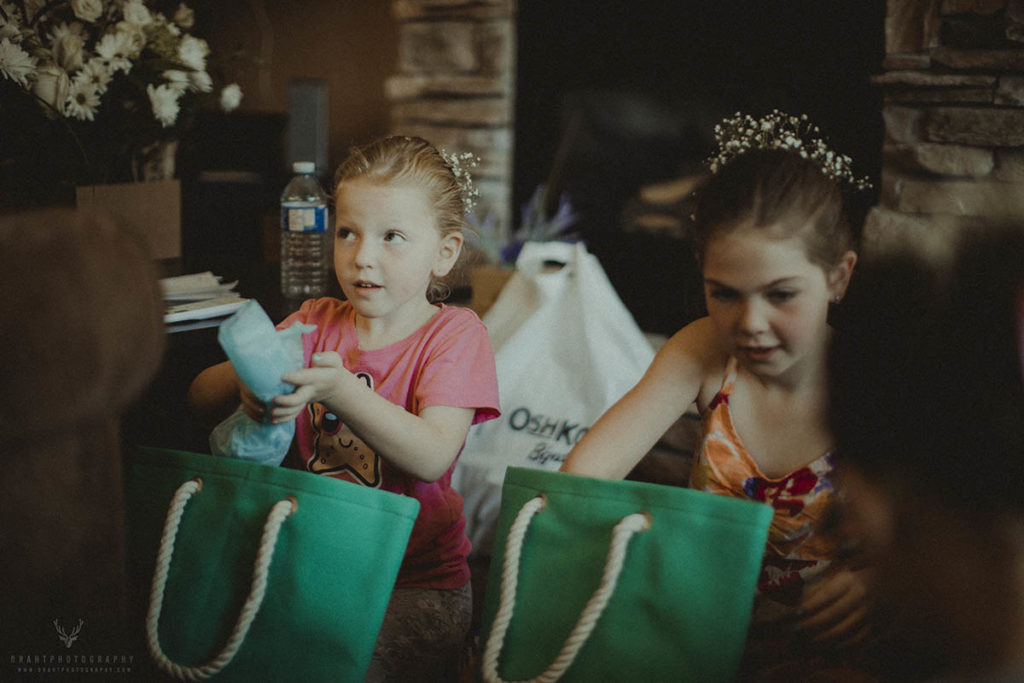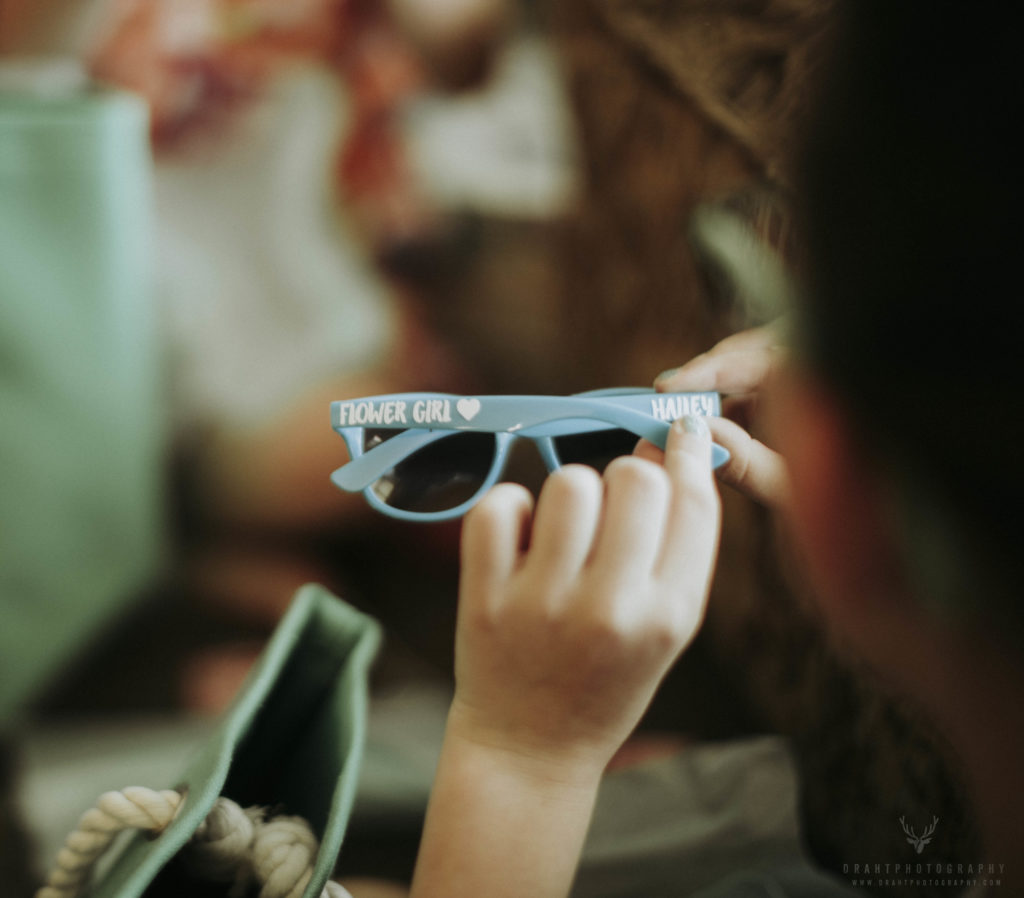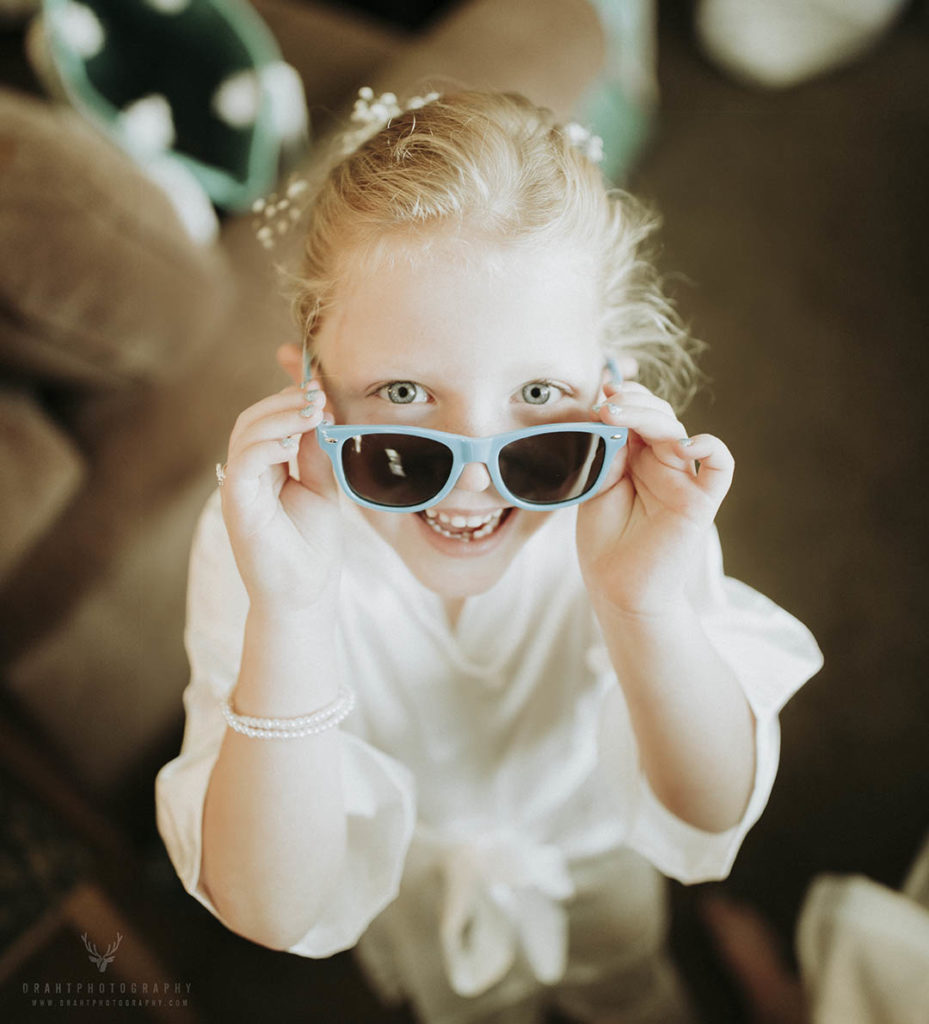 Oh, of course! Personalized sunglasses. How thoughtful! Right away, we knew we had to do a modelling session.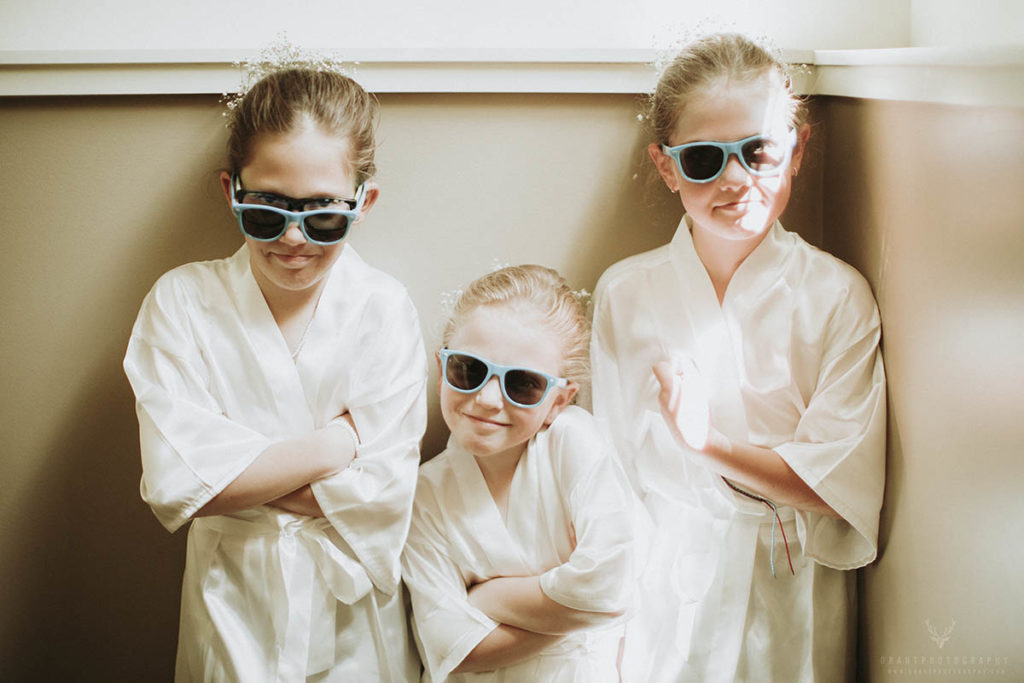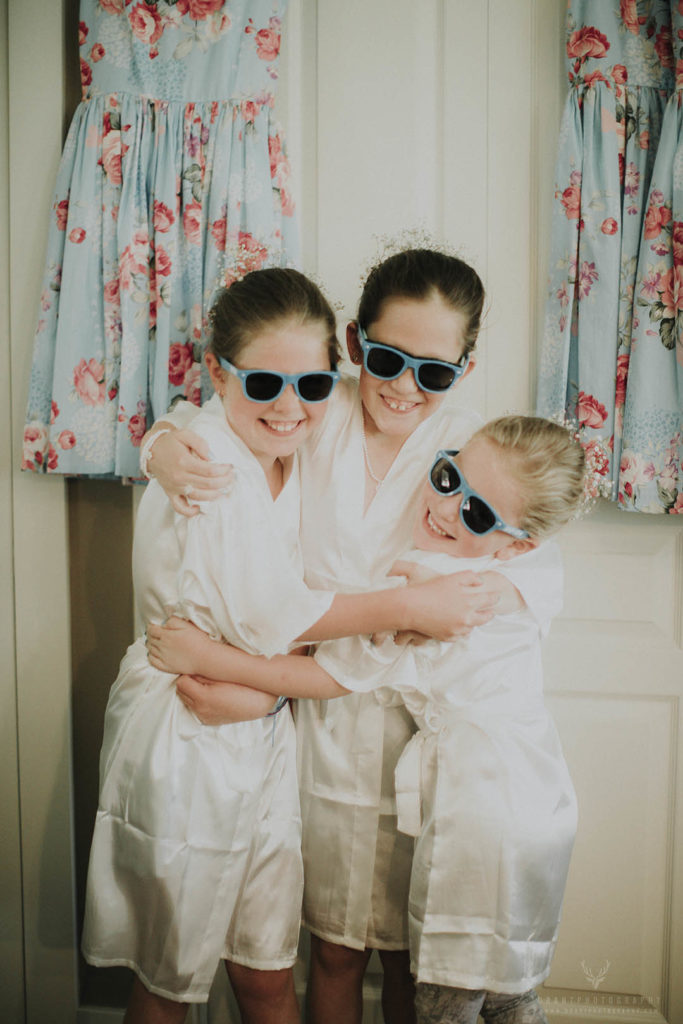 This shoot left the girls famished, so they made their way to the kitchen for orange juice. The adults, something a little stronger.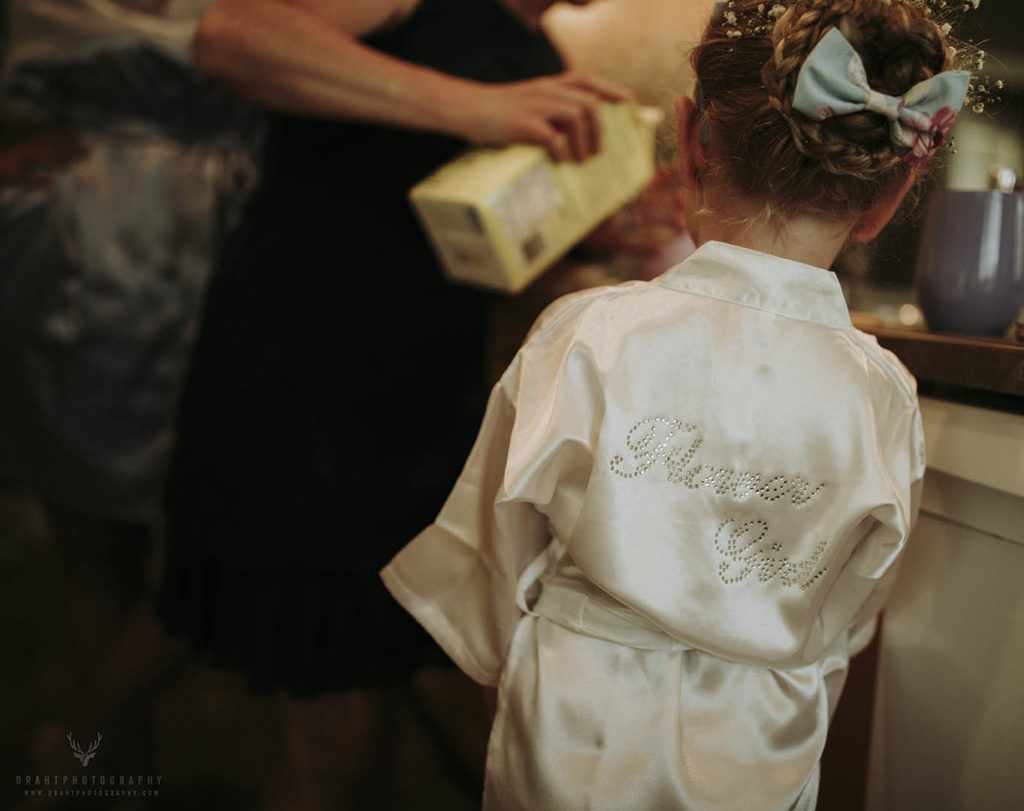 Orange juice with extra pulp.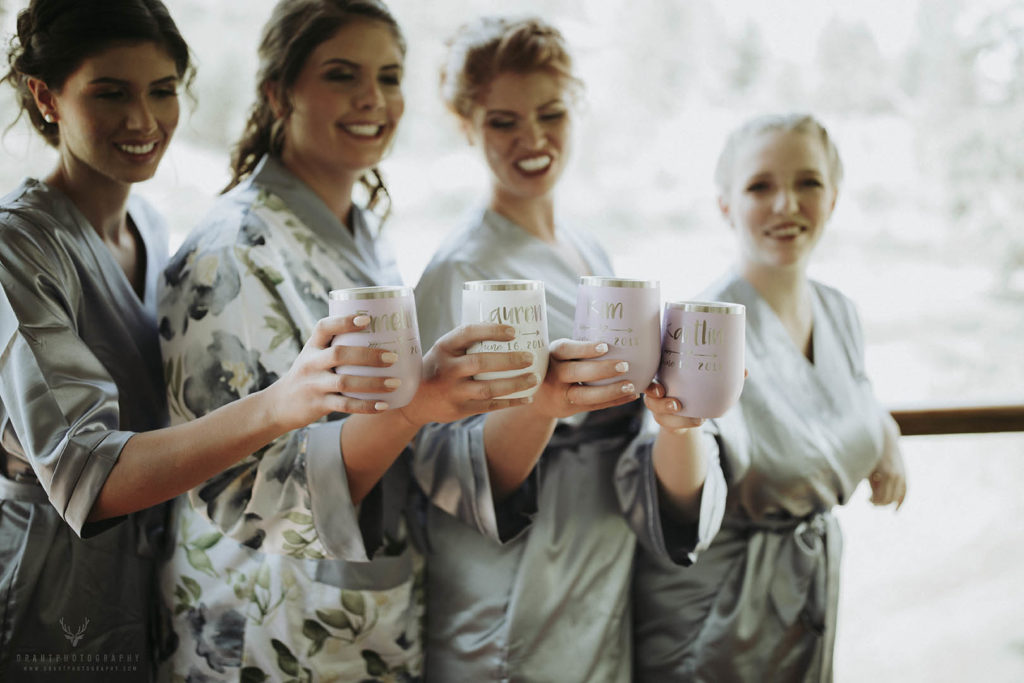 Then: downstairs.
Our bridesmaids were expertly assembling the dress. I backed up. I know when to stay out of the way.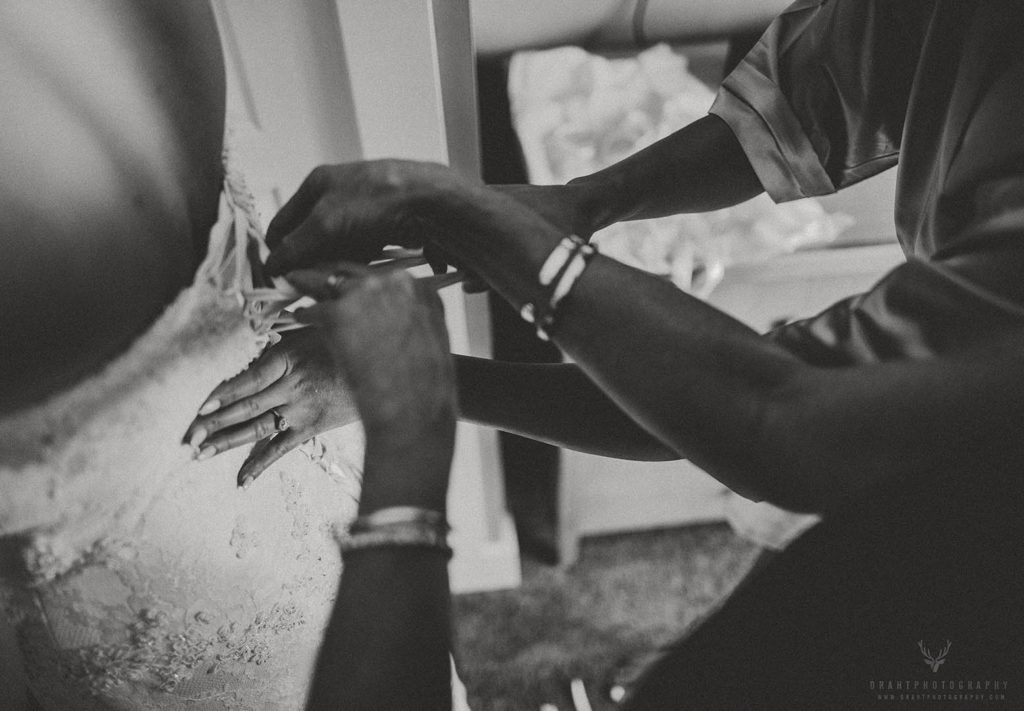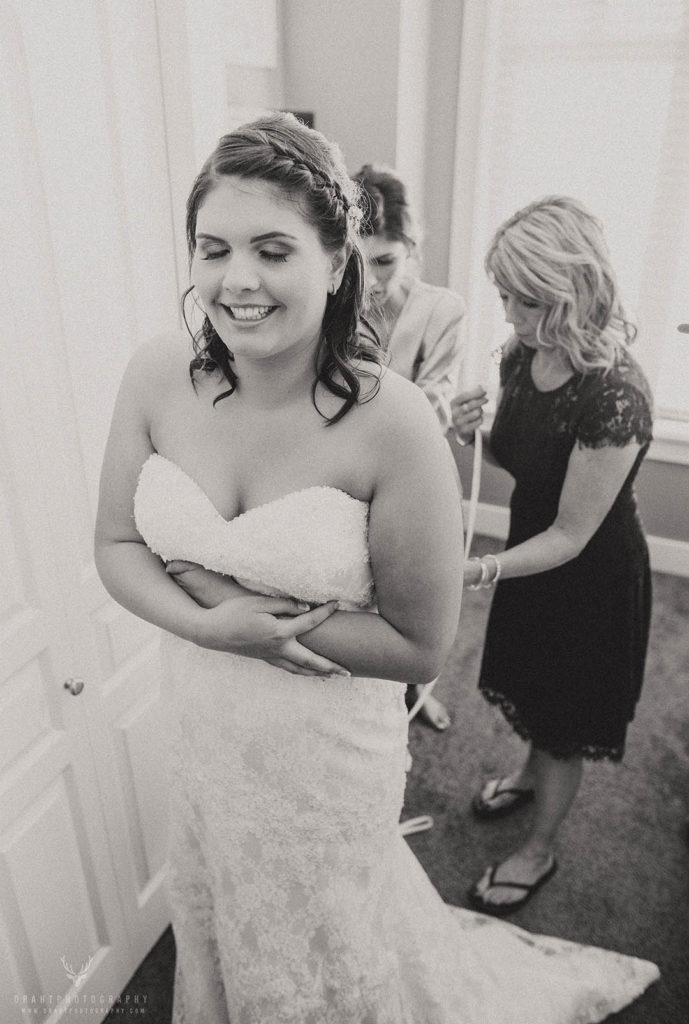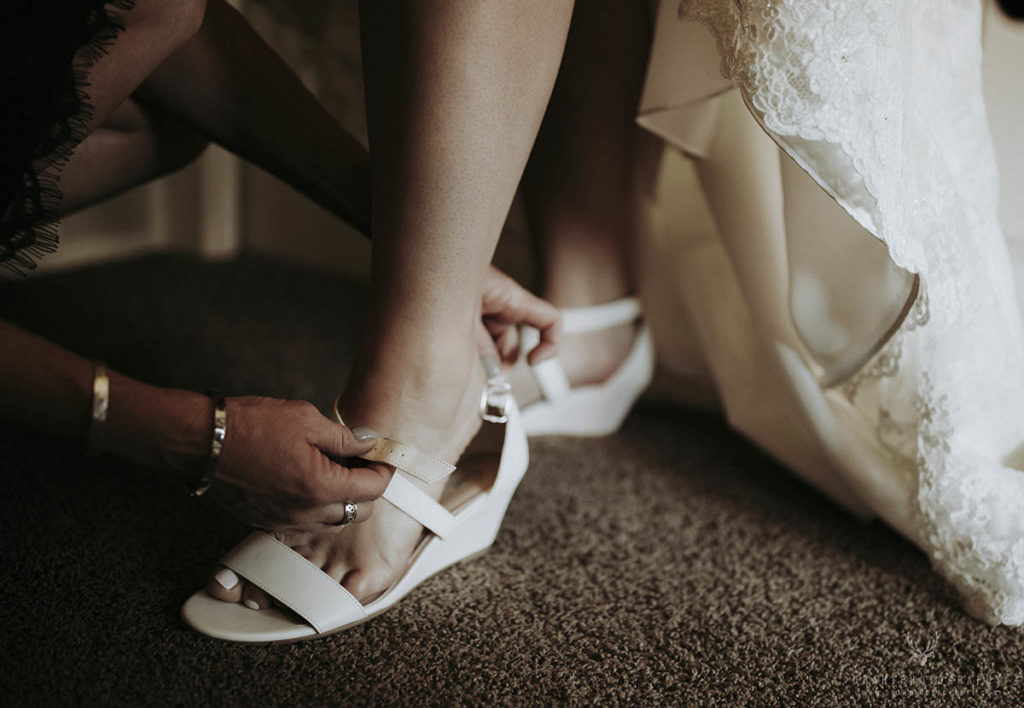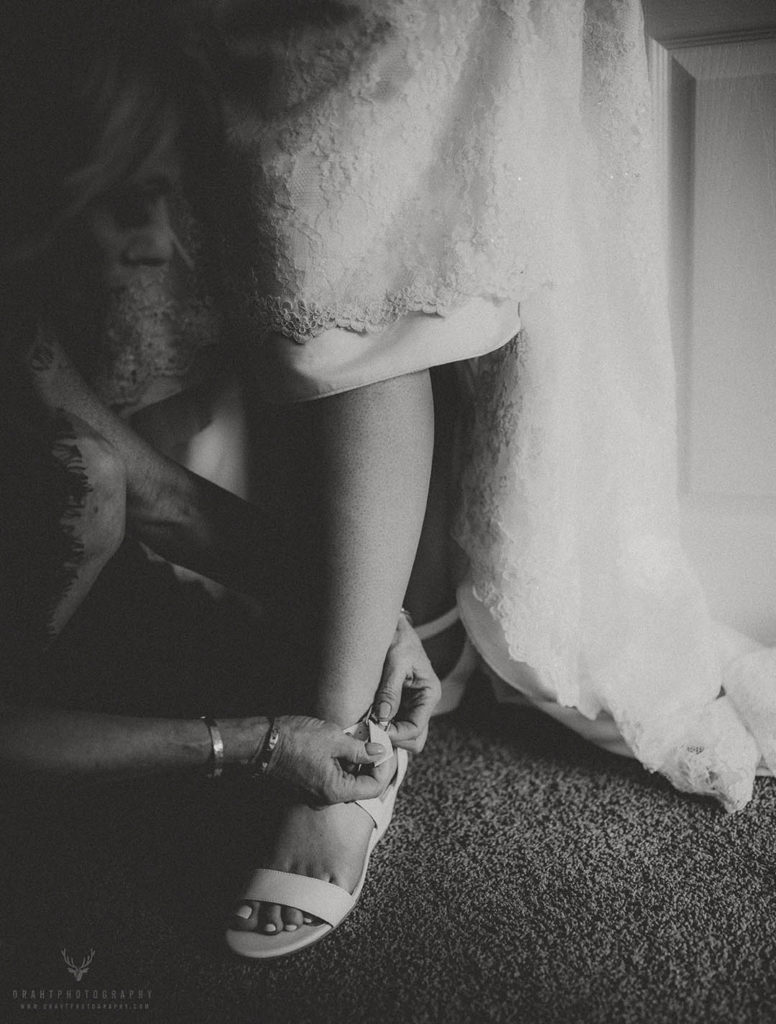 And then, we were ready to go. It's no secret Lone Pine Ranch is one of my favourite places to shoot. It ticks off a lot of boxes. There's always shade, because it's a barn, and barns will always ensure a shady place for formals. We can be as loud as we want. There's a lot of space for me to run around and get the perfect shot. And, this being in beautiful lake country, we can't discount the view.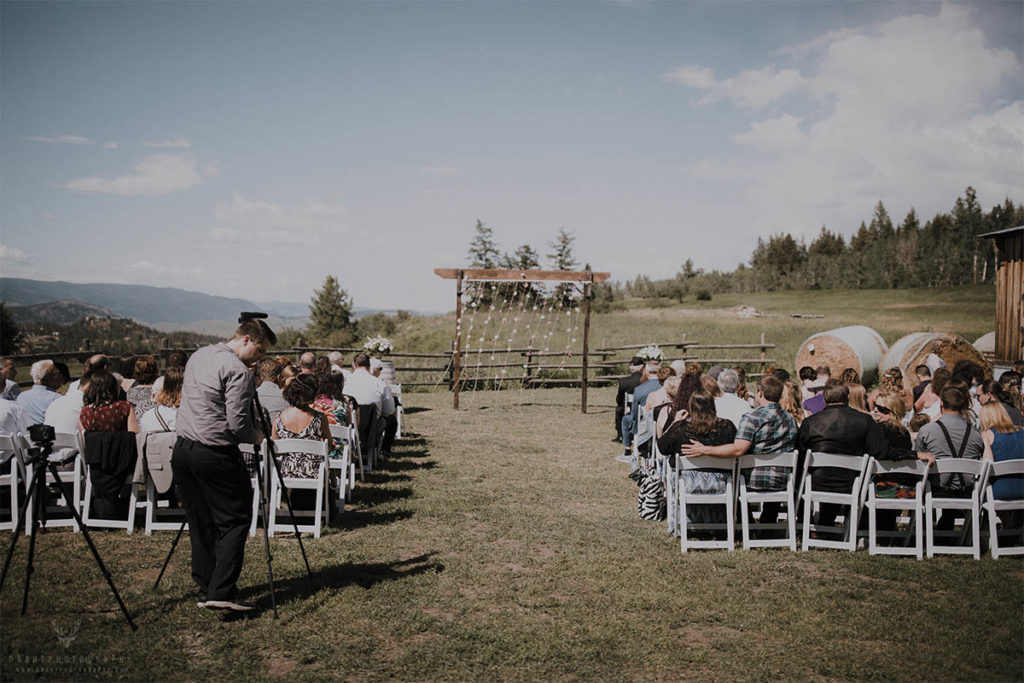 The ceremony was quick. One of the fastest I've ever been to.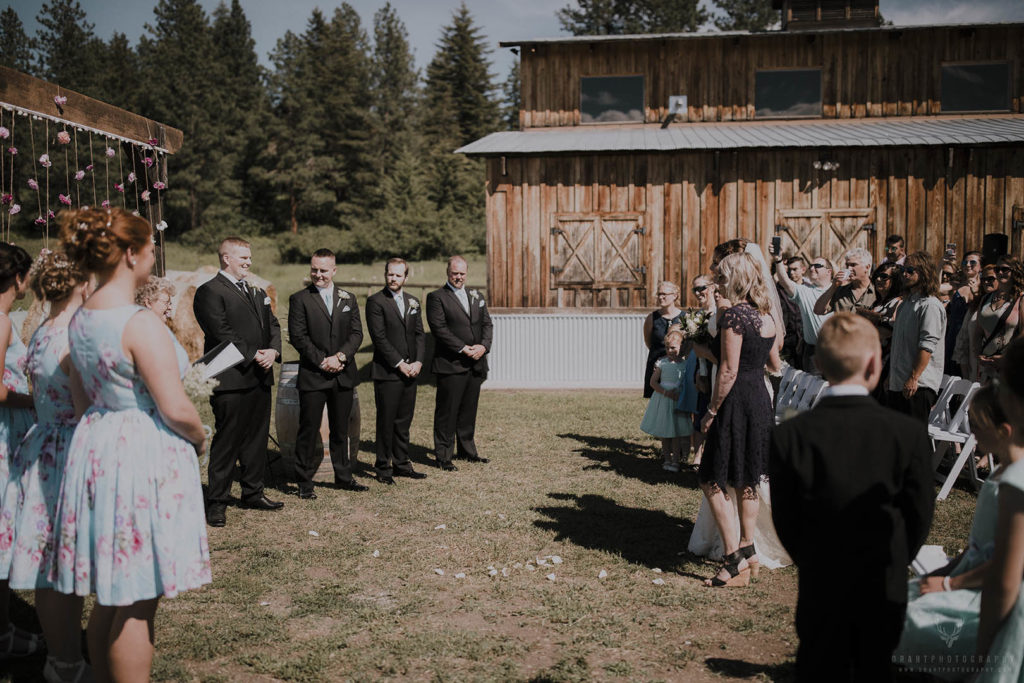 And wow, was it ever pretty. This is one of my favourite moments, when the proud groom is beaming at his new bride. It's written all over his face.
But soon, in almost the blink of an eye that takes 20 minutes to blink, it was all over.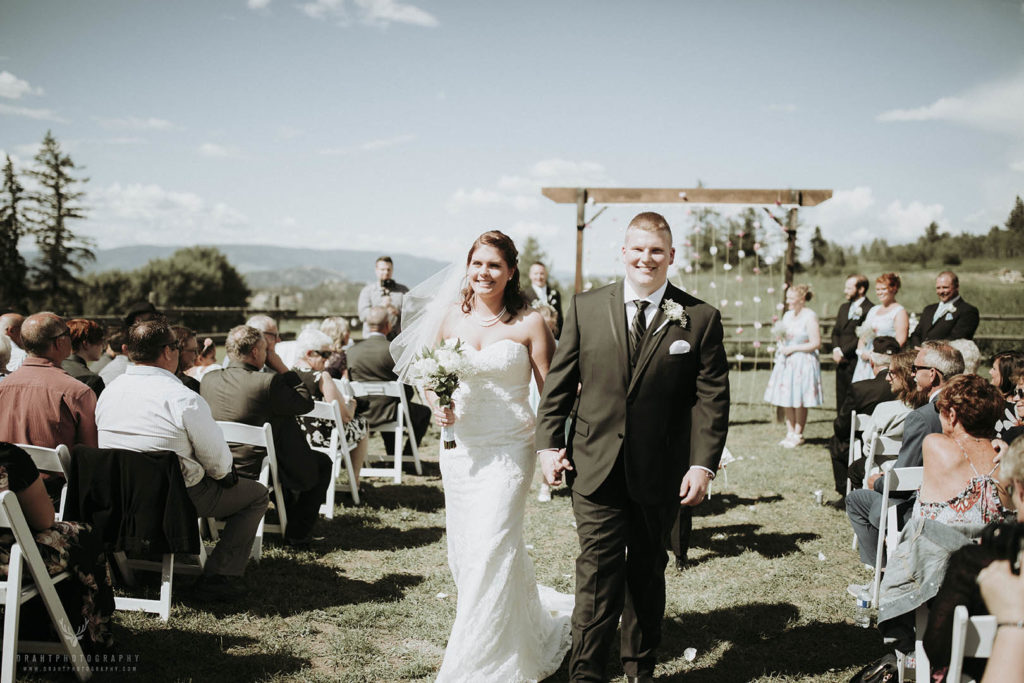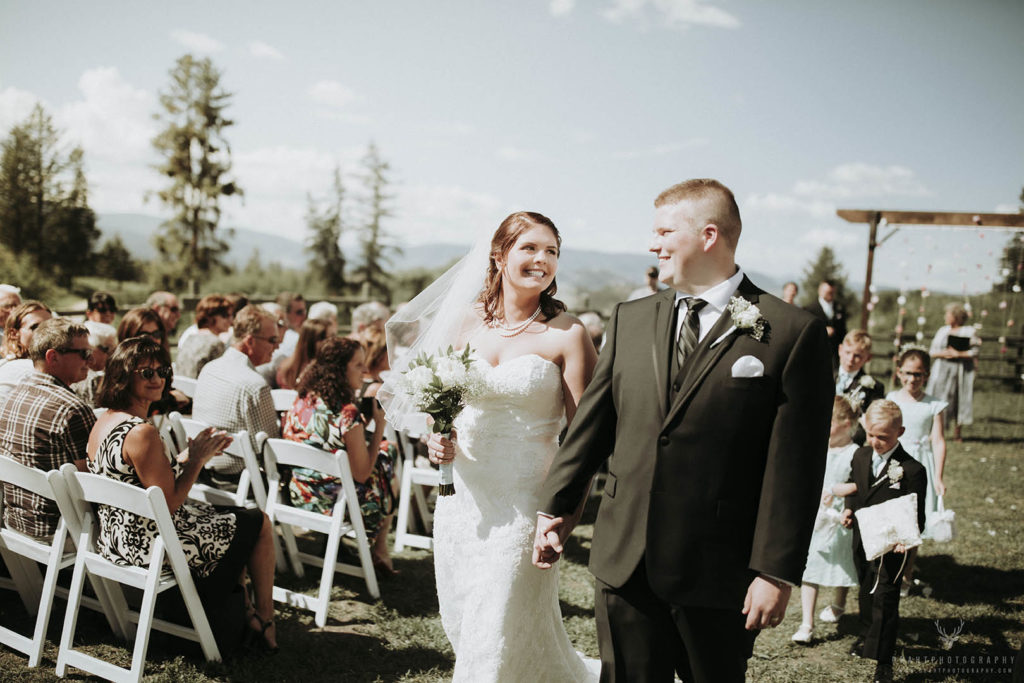 This is one of my favourite shots. Everyone's applause, and these two just lost in each other's eyes. I can't say enough things about how I love shots like these. But then again, we've got some pretty fun photos ahead – the formals. And boy, do I love the formals!
Fun fact: They're called formals because we post in only the most formal of ways, observing sacred traditions from the generations before us.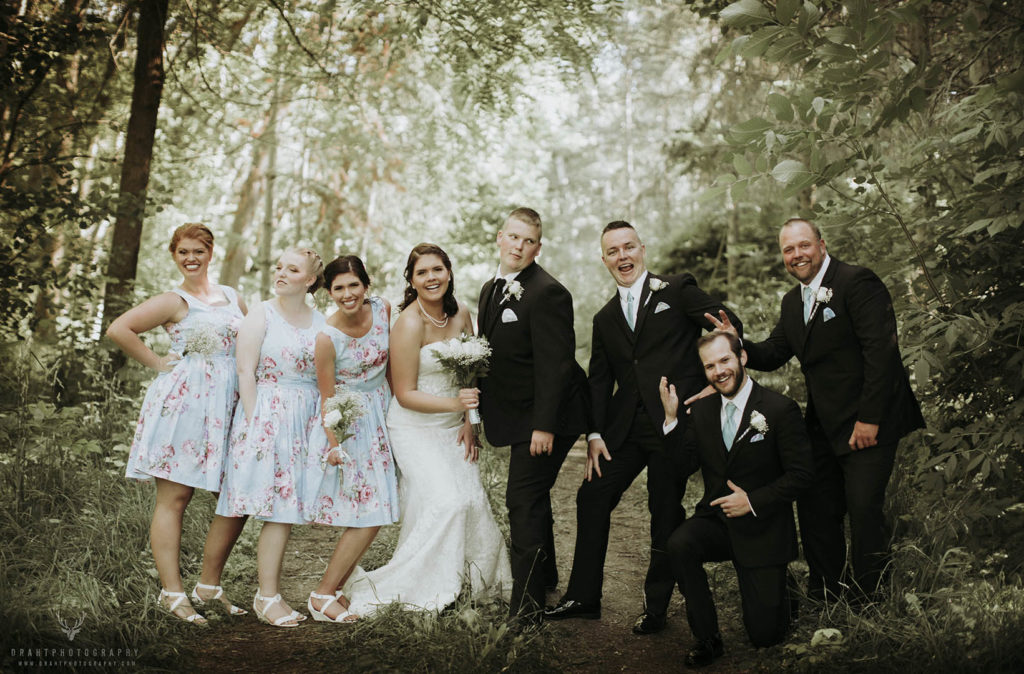 Everyone looked great. The floral dresses jumped out from the overgrown forest background.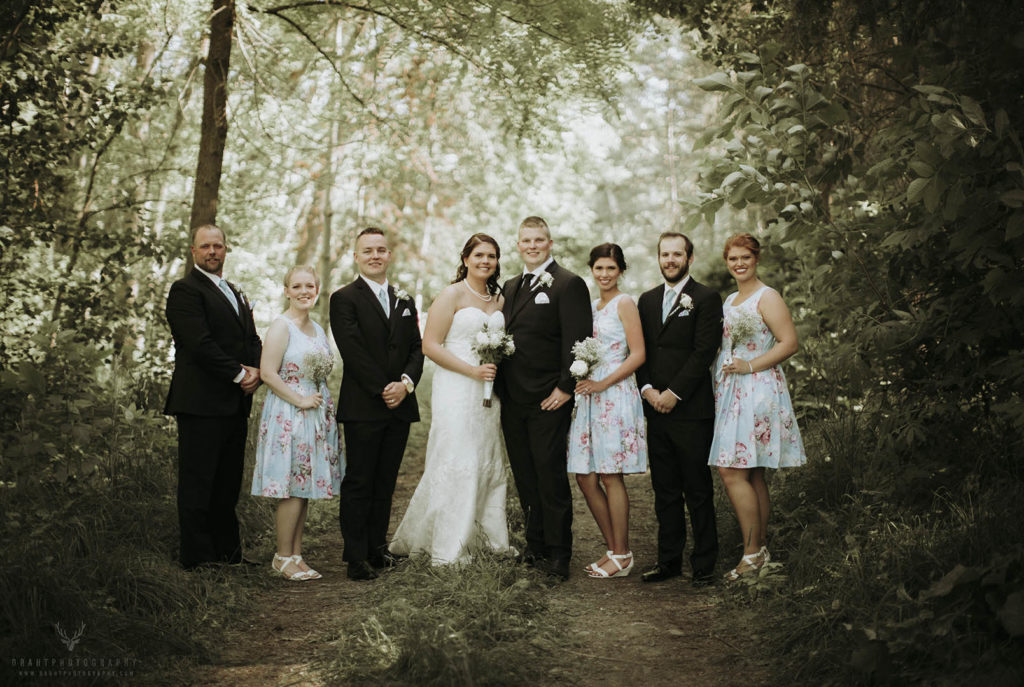 A few more photos, and it's time for drinks.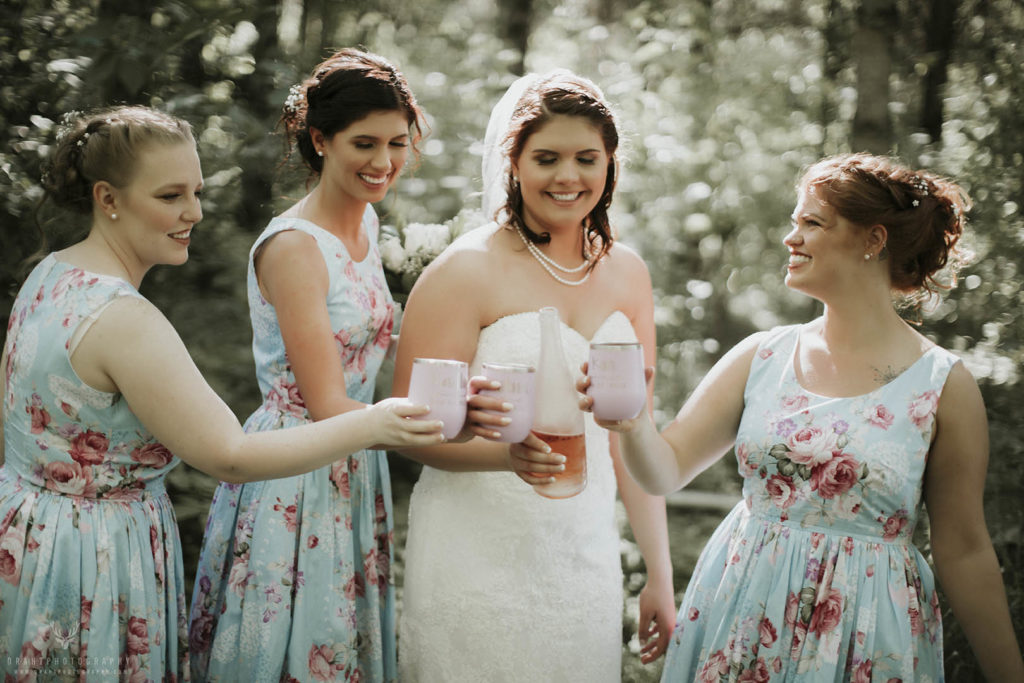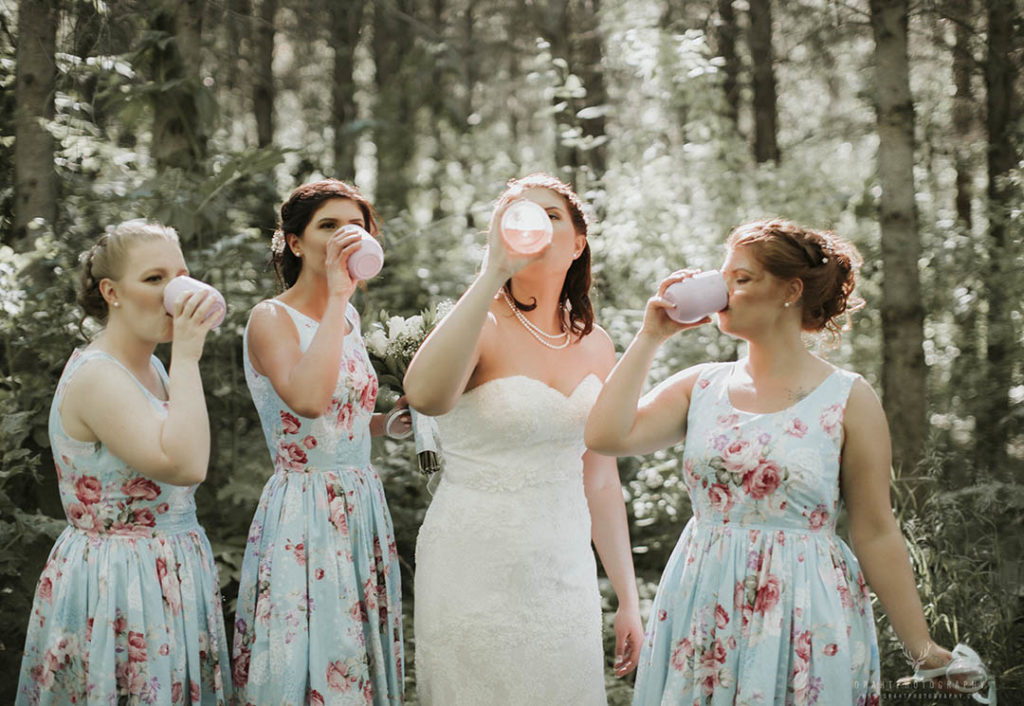 The guys managed to put their own spin on it too.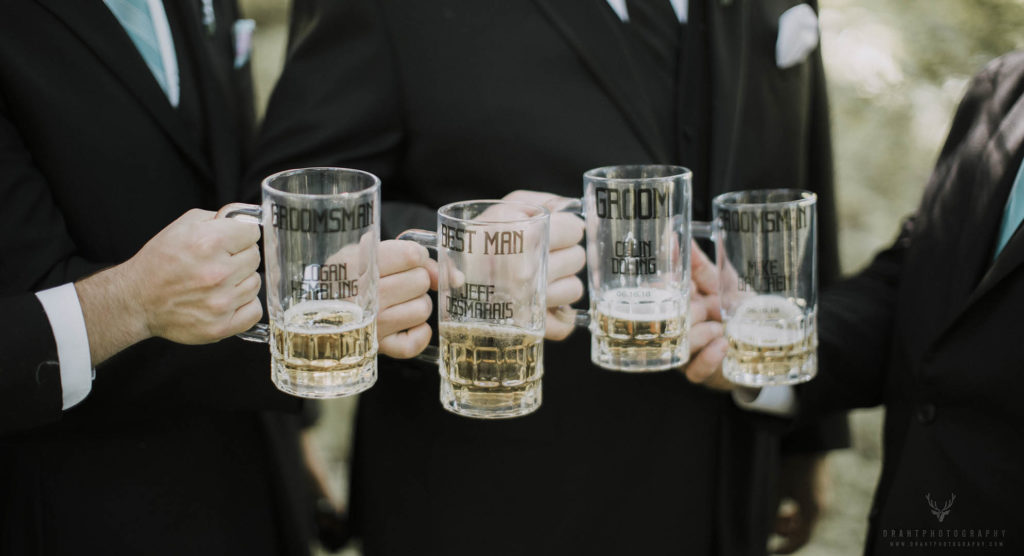 Hats off to this bridal party – they brought the party and kept it going!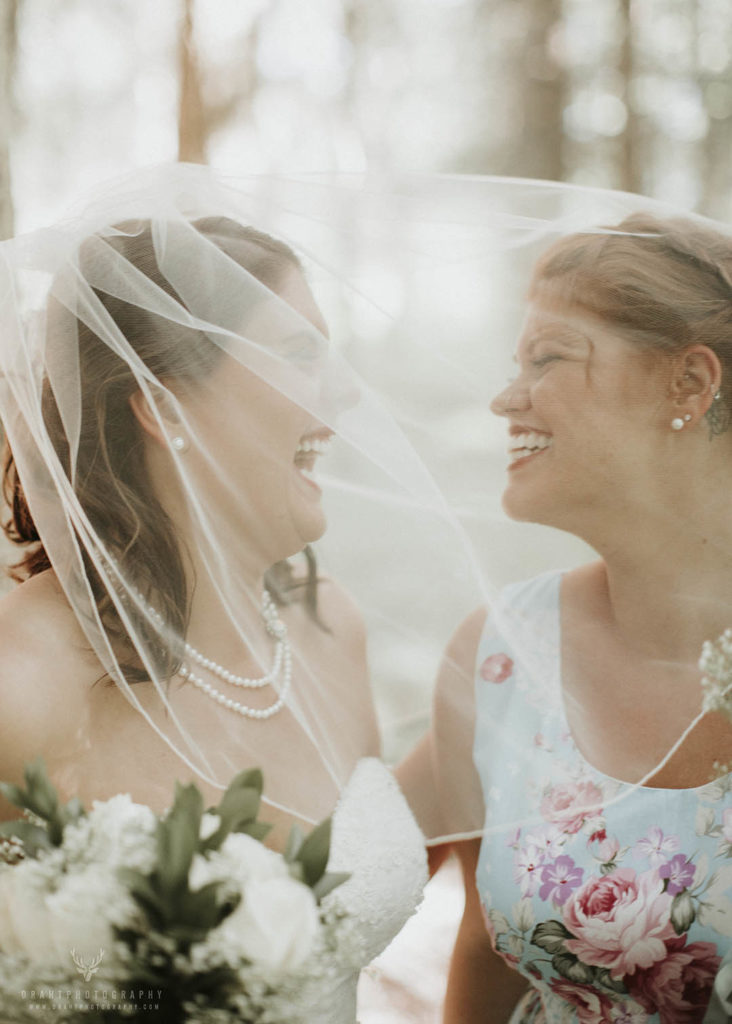 We were running out of time, though. And I wanted my bride and groom time. I like to get creative, and that's exactly how we started out.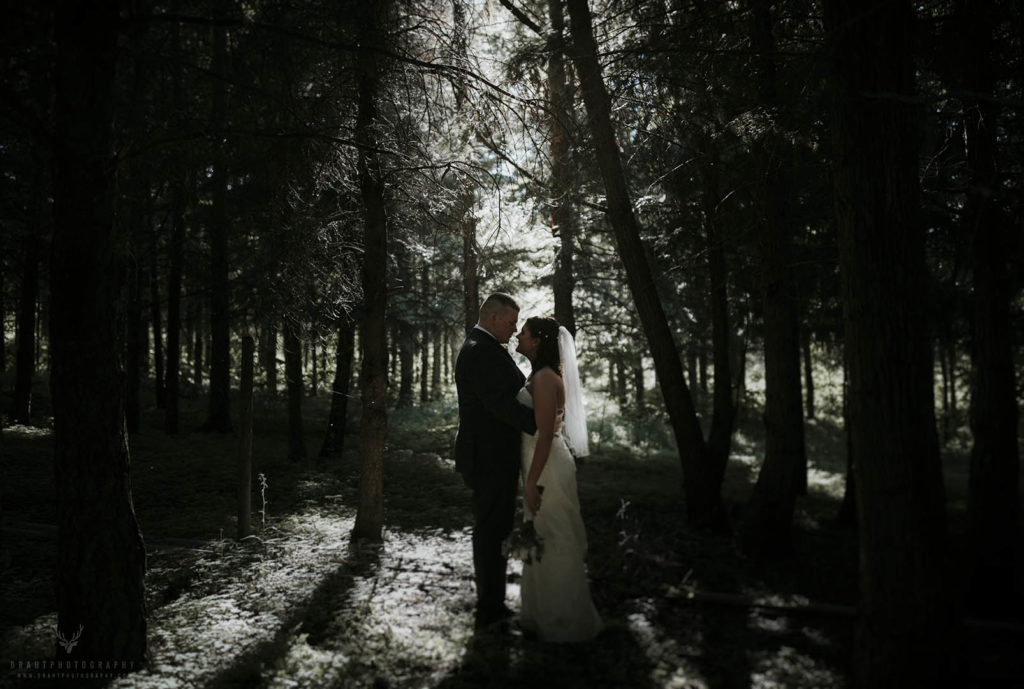 The ferns and trees provided us shade, and a slightly moodier composition.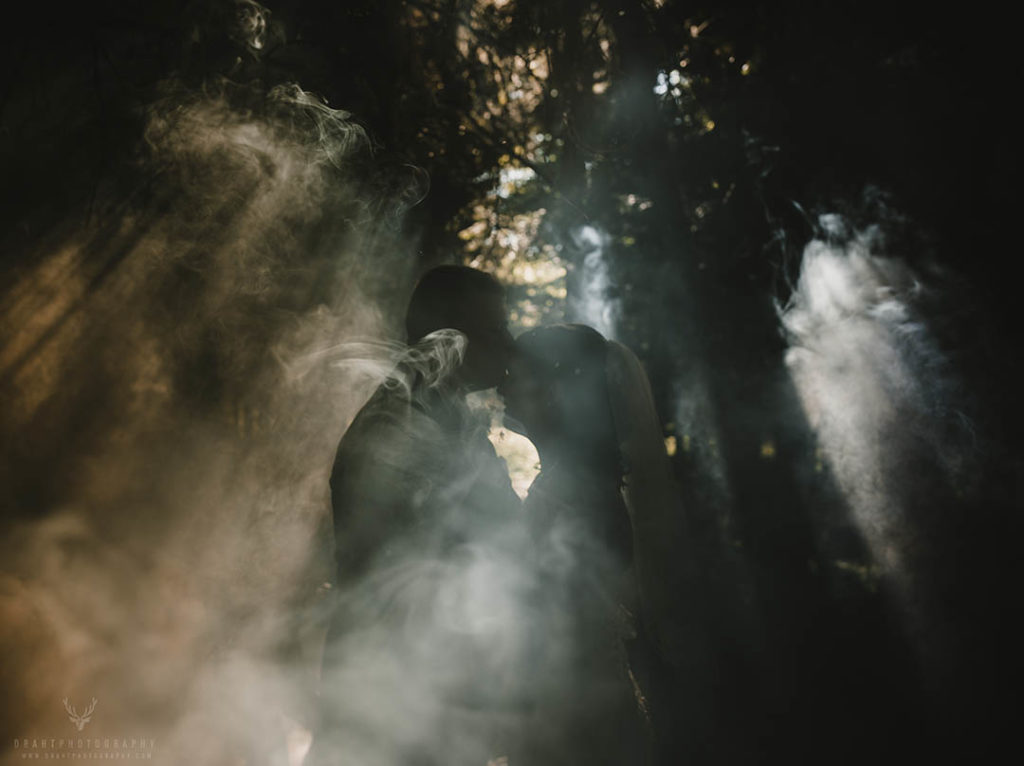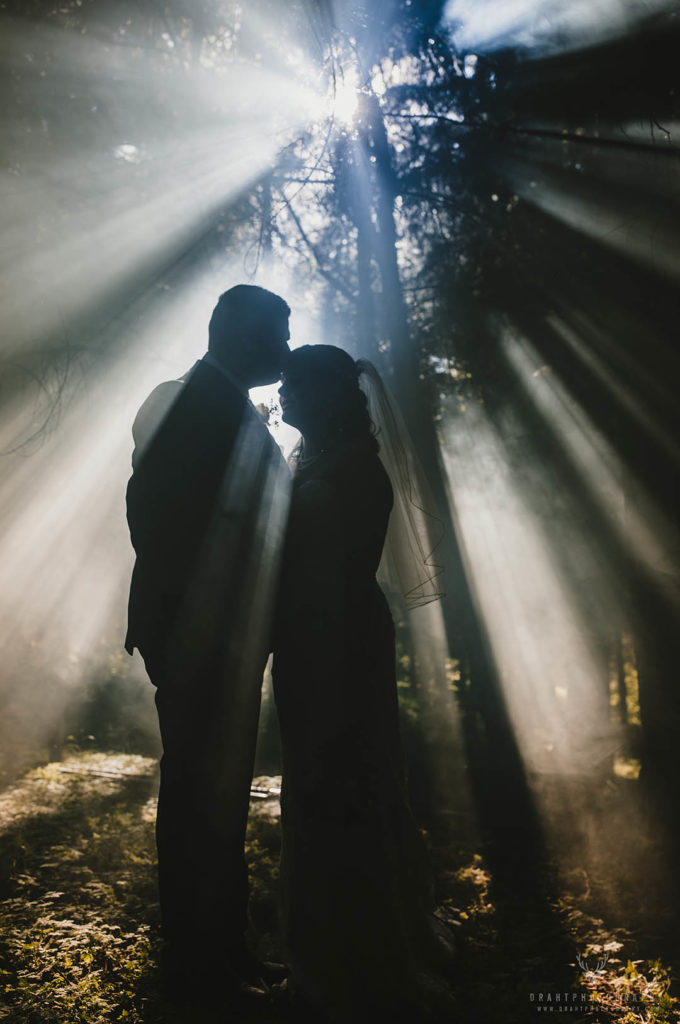 Shot variety is important though, so we made our way further up the hill.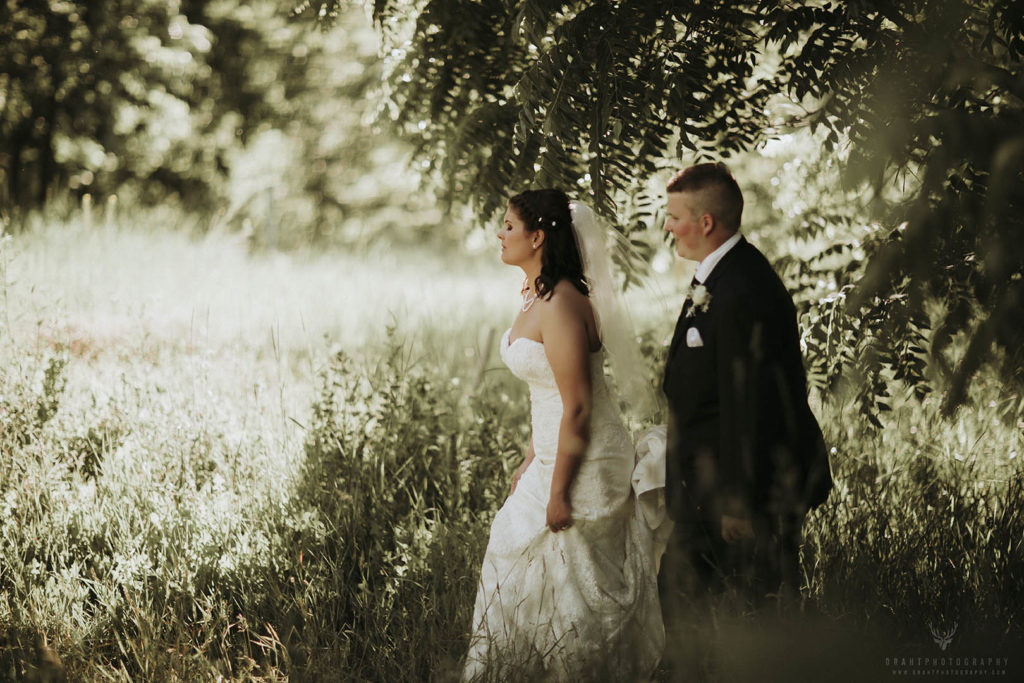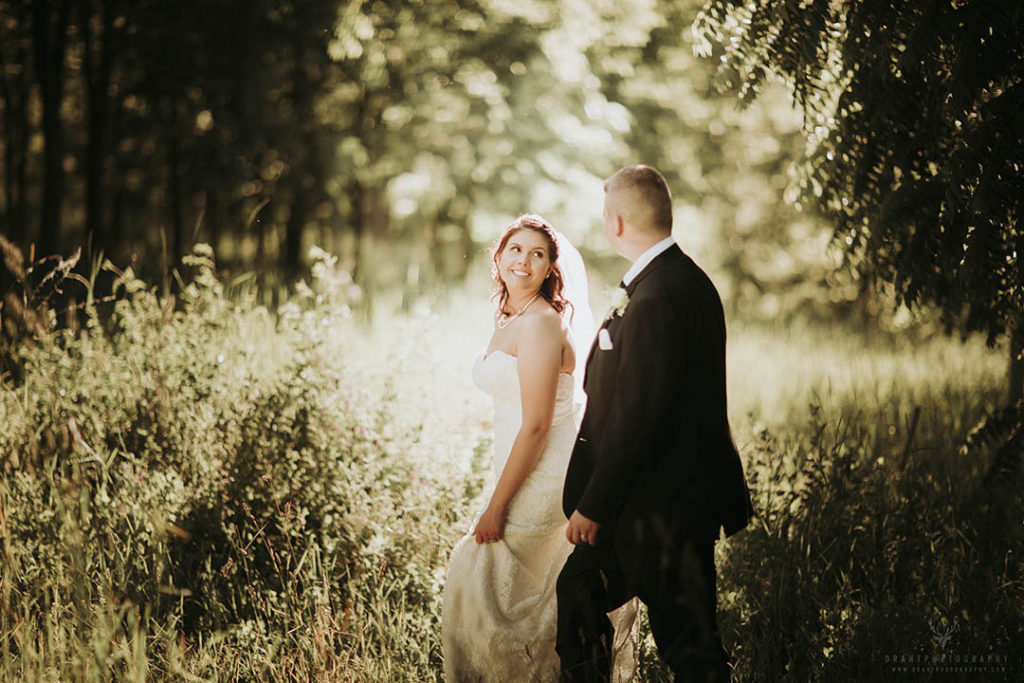 I just love the way she looks at him.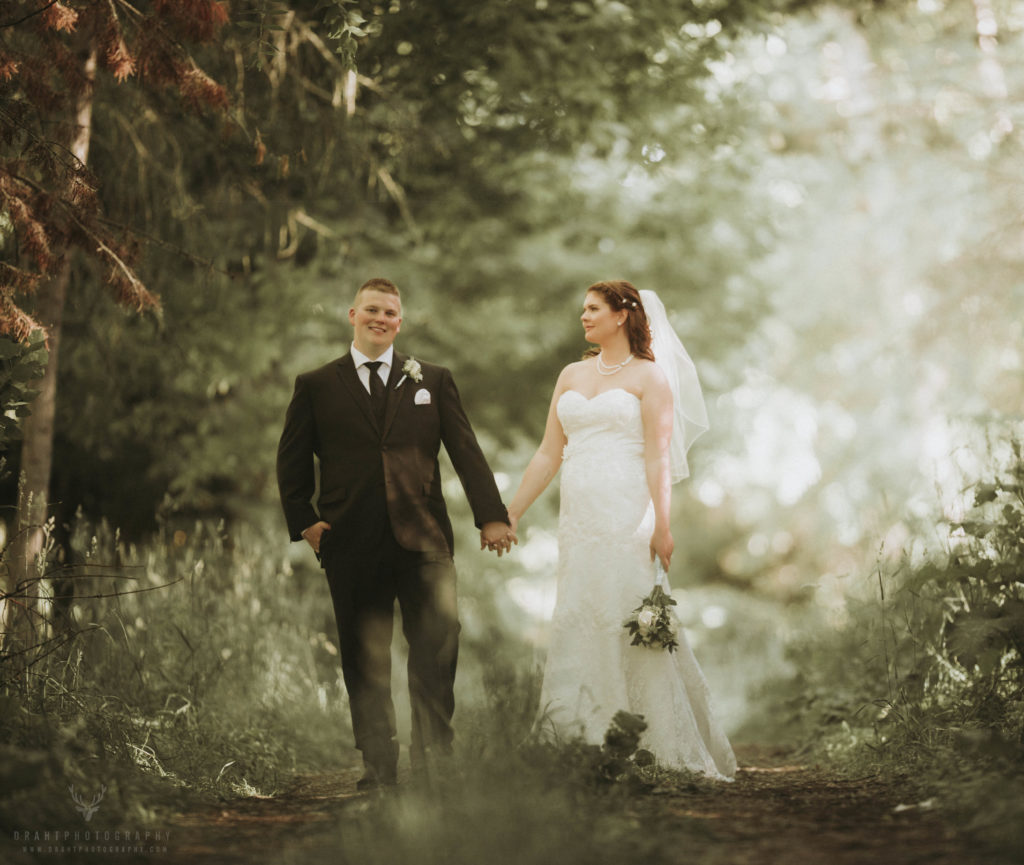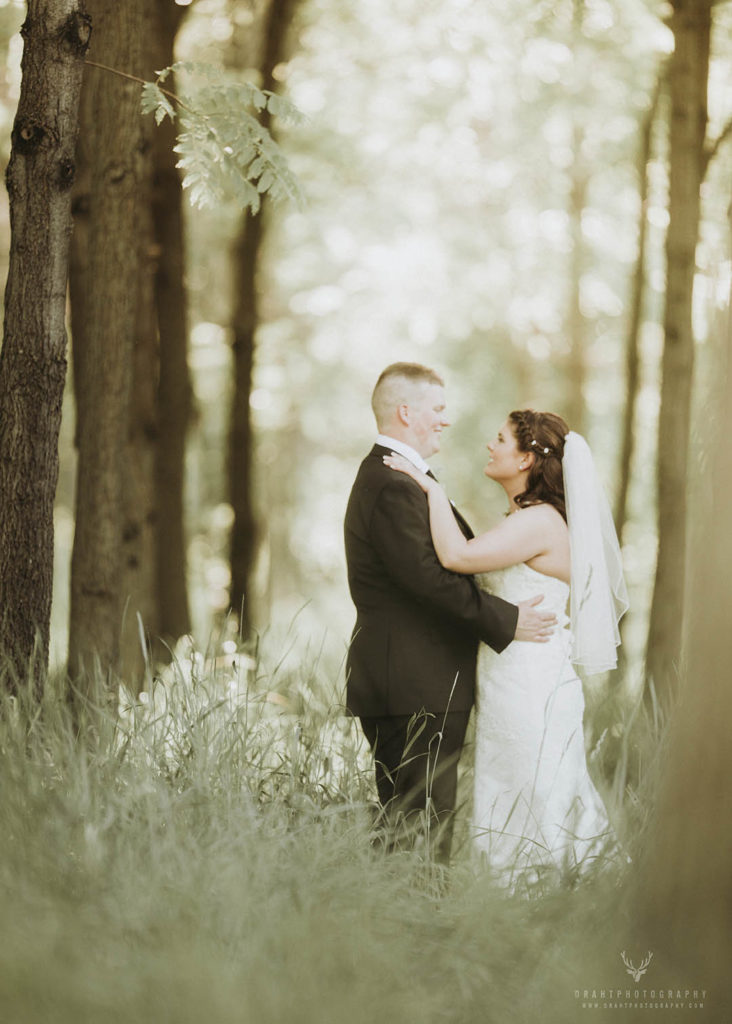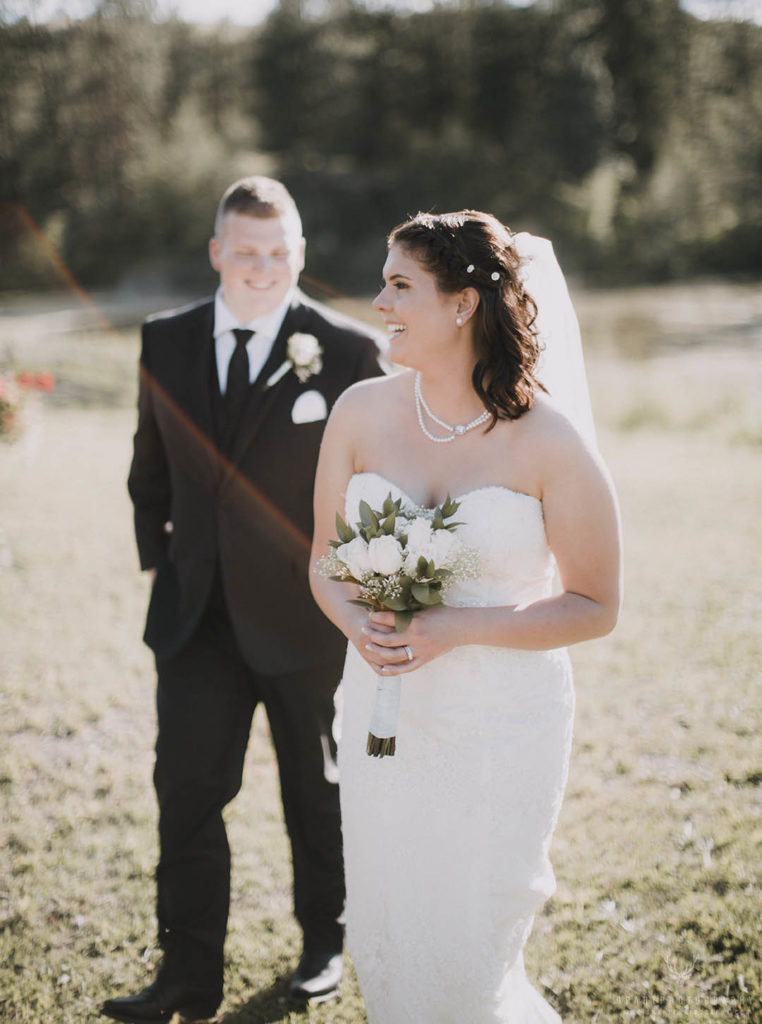 On the way back, a quick visit to the Red Barn to check on the horses. Without a doubt, always check in the Clydesdale Horses on your wedding day. Maybe get a photo by the Red Barn.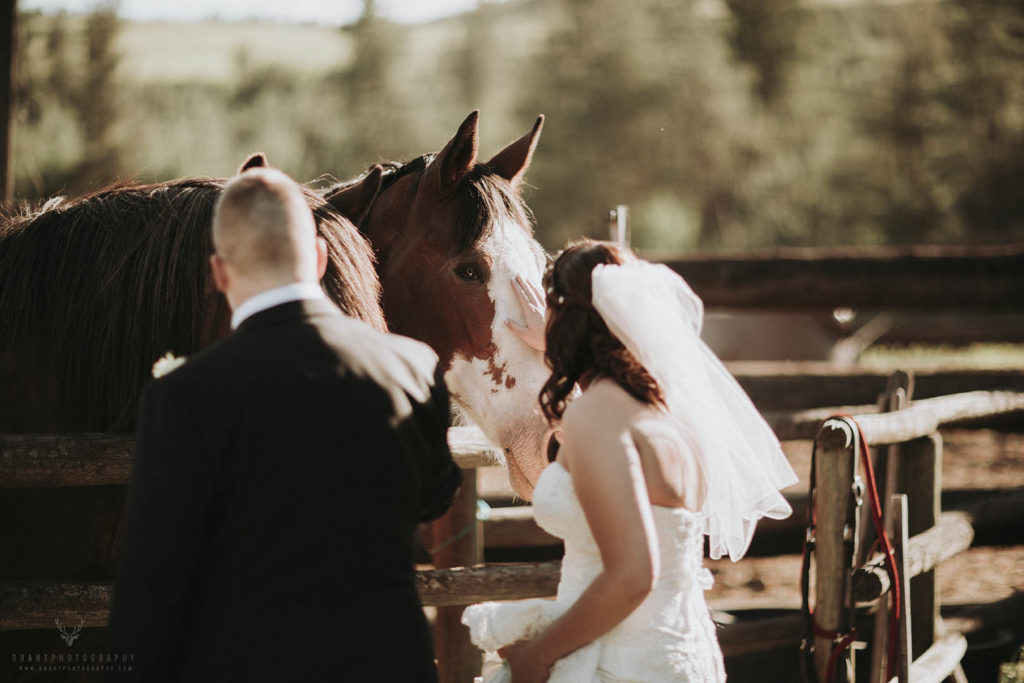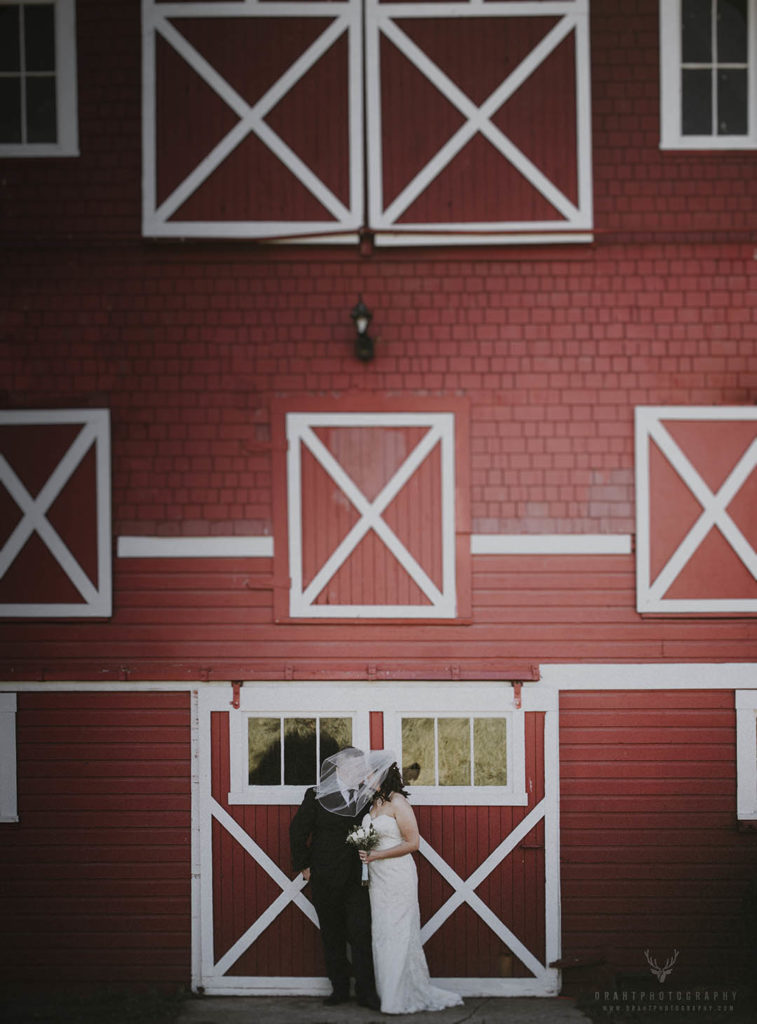 This is a tilt shift, which is great. However, at the last moment, the wind blew the veil all over the place. I like these sorts of candid shots. They make their way into the albums.
Back at Lone Pine Ranch, the decorations looked incredible.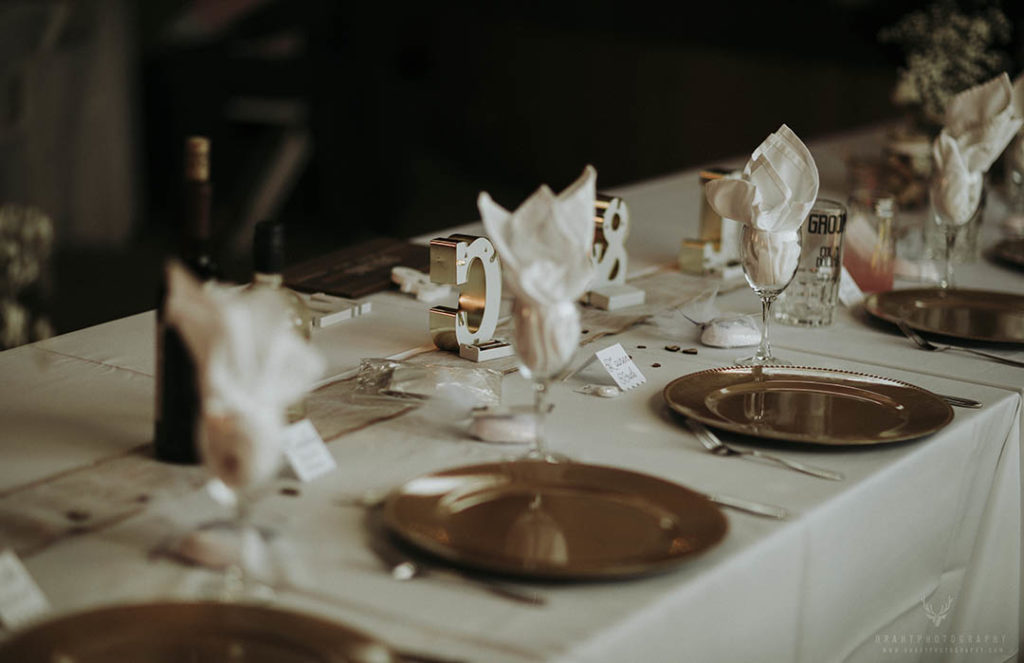 Unfortunately, this is where our adventure ends, for now. Keep in mind, this isn't all the photos. This is a sampler, 50 of the photos taken today. A whopper of a sampler, actually. There's a full album coming out in about 3 weeks, though. It's a wonderful story. There's a lot of candid moments, and frankly, a few photos that just won't make sense to you unless you know the couple.
This is simply a sneak peek, a selection of a few favourites throughout the day to show you.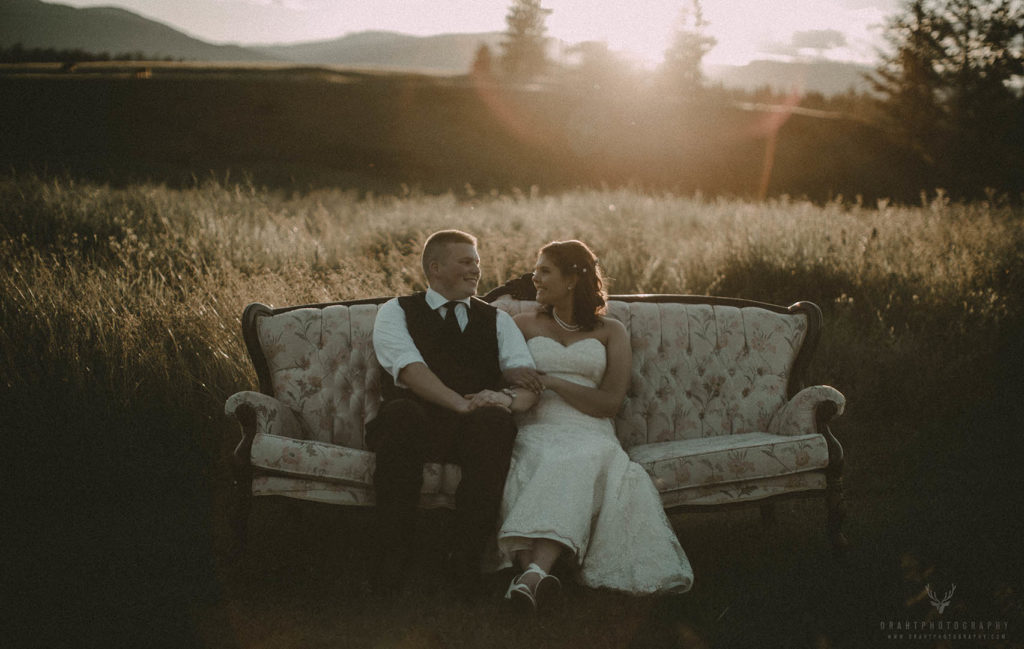 If you personally know the bride and groom, feel free to contact me by clicking here. Let me know who you are, along with the bride and groom's name, and I'll make sure you get a link to the finished album!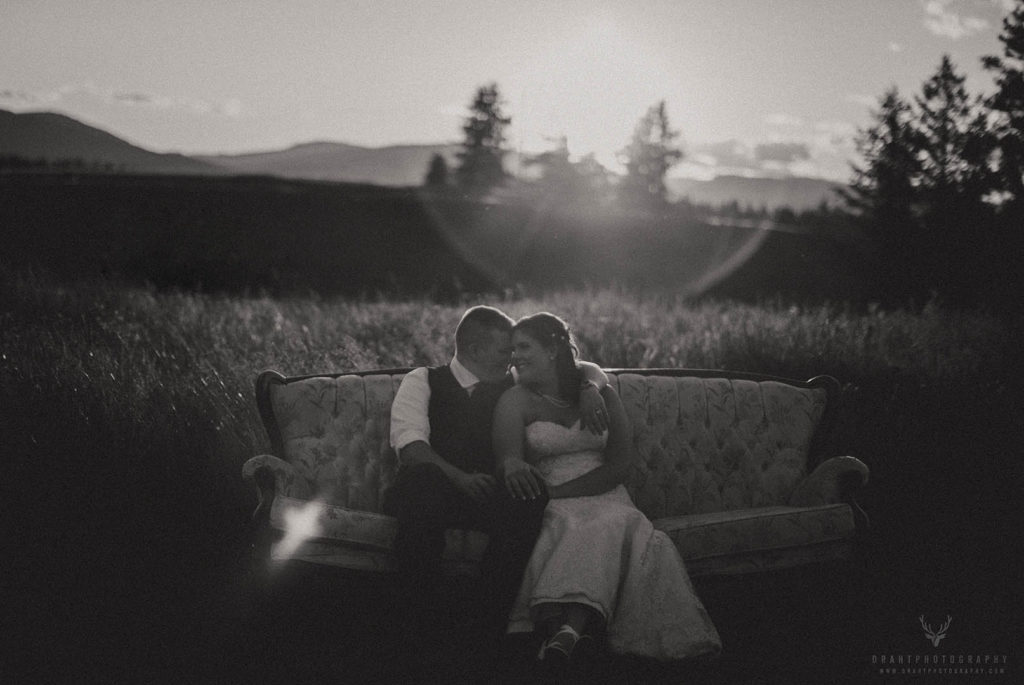 If you'd like to keep a picture, even on mobile, just click it and it will open in a separate window. You can save it from there.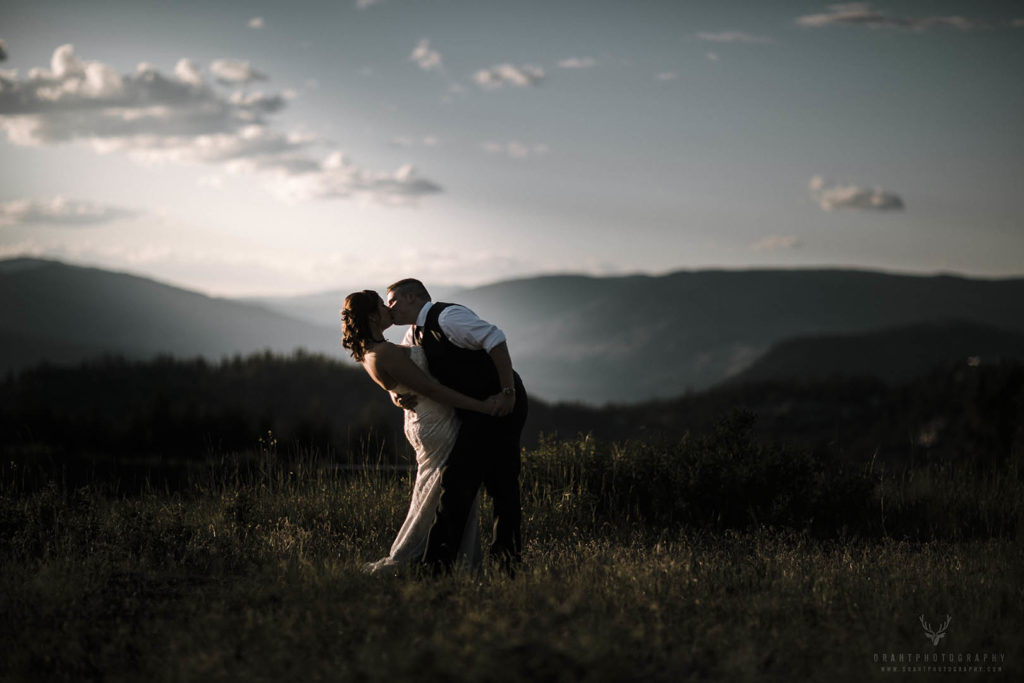 If you know someone who'd like to see this sneak peek, feel free to click one of the share buttons on the top or  bottom of this entry, to share and tag them! Although I try to get the word out, a lot of family members and amazing bridesmaids and groomsmen don't know about these samplers!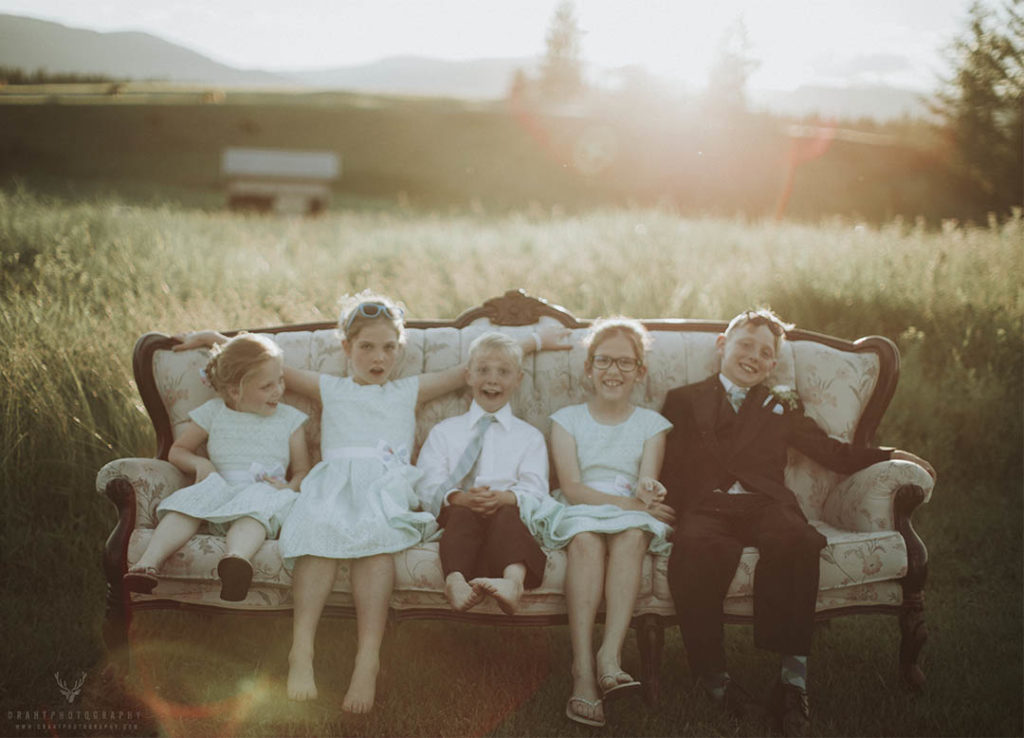 Thank you for reading this far. I put a lot of time and work into these sneak peeks so it's great that you've taken the time to read all this!
Lastly, if you'd like to stay updated, feel free to follow me on Instagram, facebook, twitter, or Tumblr for frequent updates. Talk to you all in a few days!