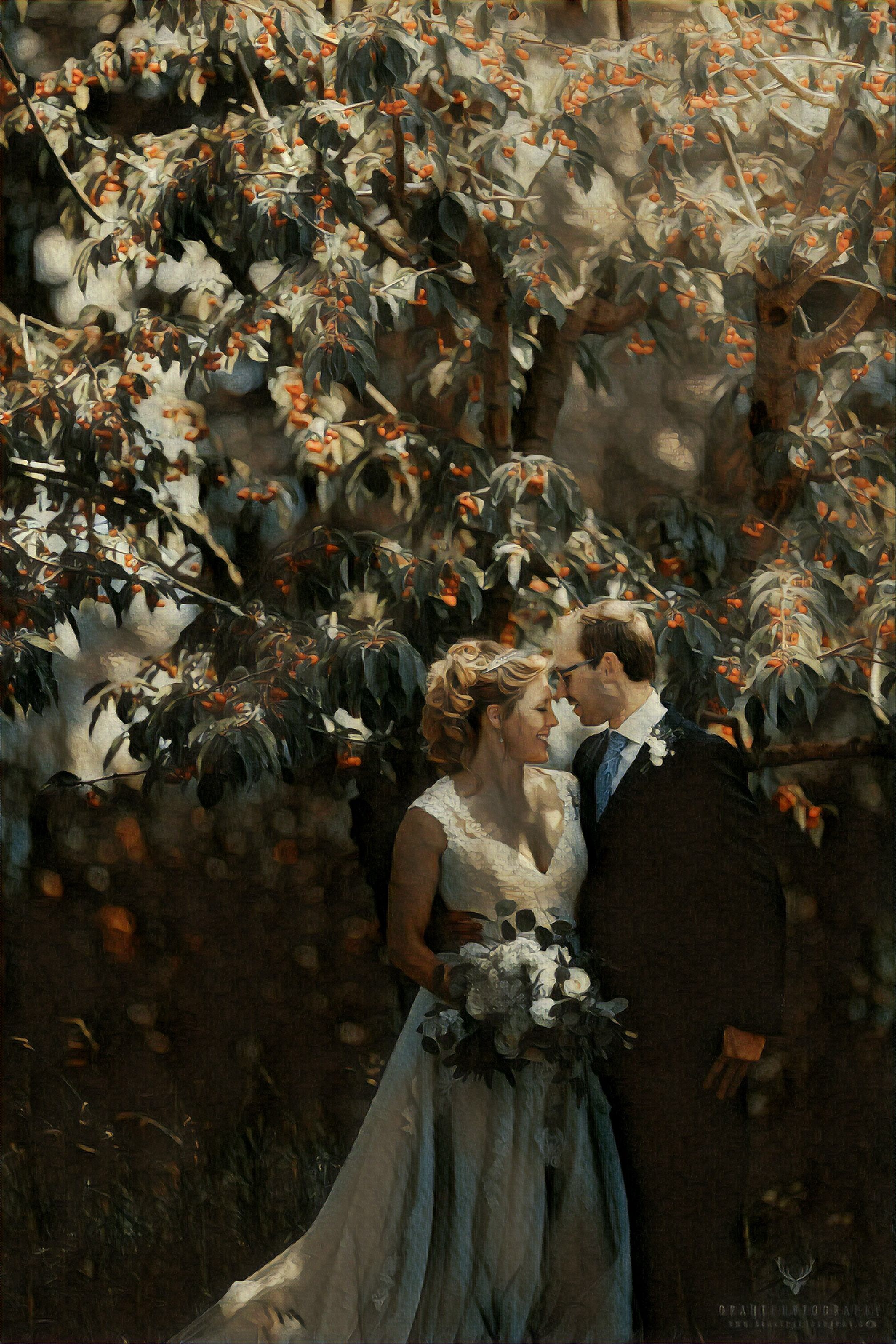 June 24, 2018 /
Sampler
The Scenic Wedding at Predator Ridge Sampler
I've never driven a golf cart around Predator Ridge to catch a sunset before. Robyn, the co-ordinator, contacted me a week before and told me that I could borrow one to scout around for todays event. ...
T
I
I've never driven a golf cart around Predator Ridge to catch a sunset before. Robyn, the co-ordinator, contacted me a week before and told me that I could borrow one to scout around for todays event. Of course, we went over every inch of that resort. And it's incredible.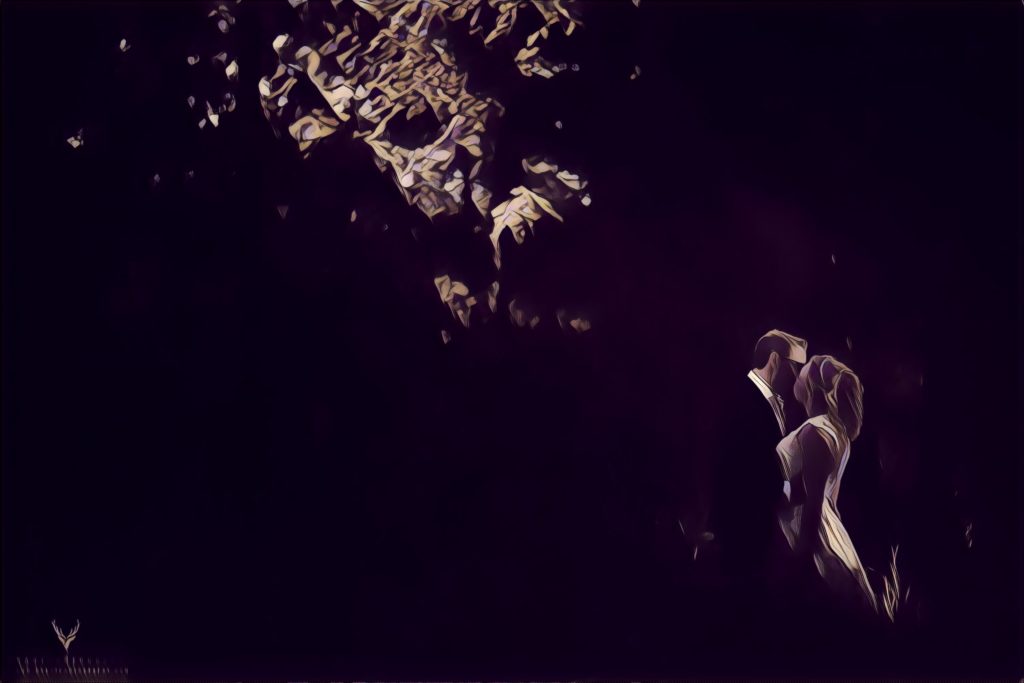 That was my other choice for a header image. There's a saying, the simpler the composition, the more powerful.
Our day starts at a little villa right by Predator Ridge Drive. A lovely area, full of tall old trees and small, well tended gardens. My details were all ready for me.
And sometimes, details of days past lingered.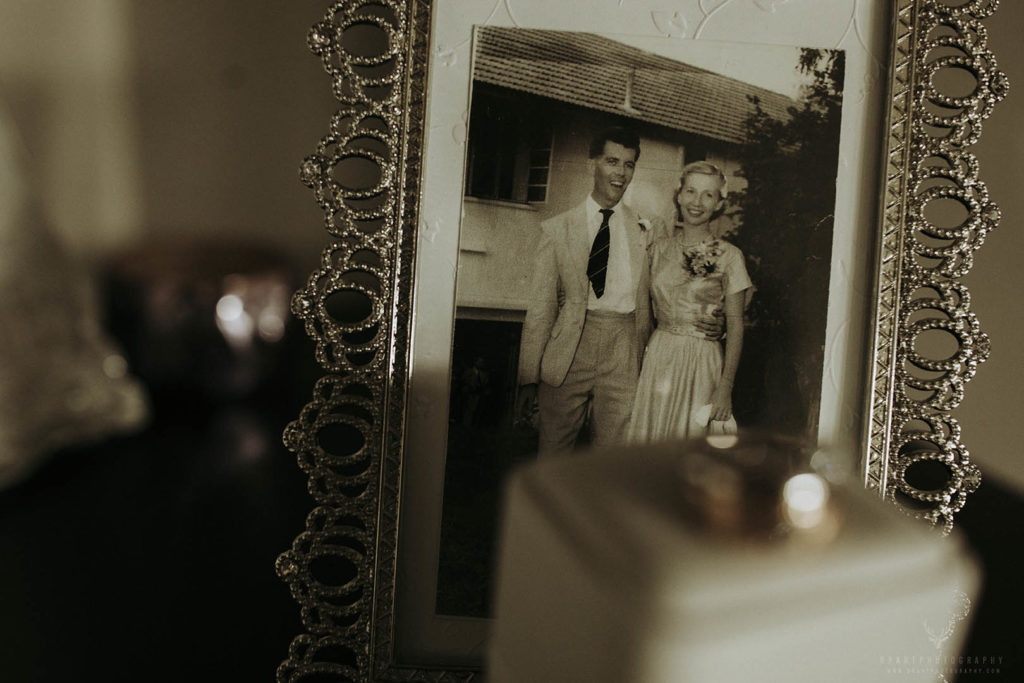 The ceiling length windows faced east, and so the morning sun flooded through them.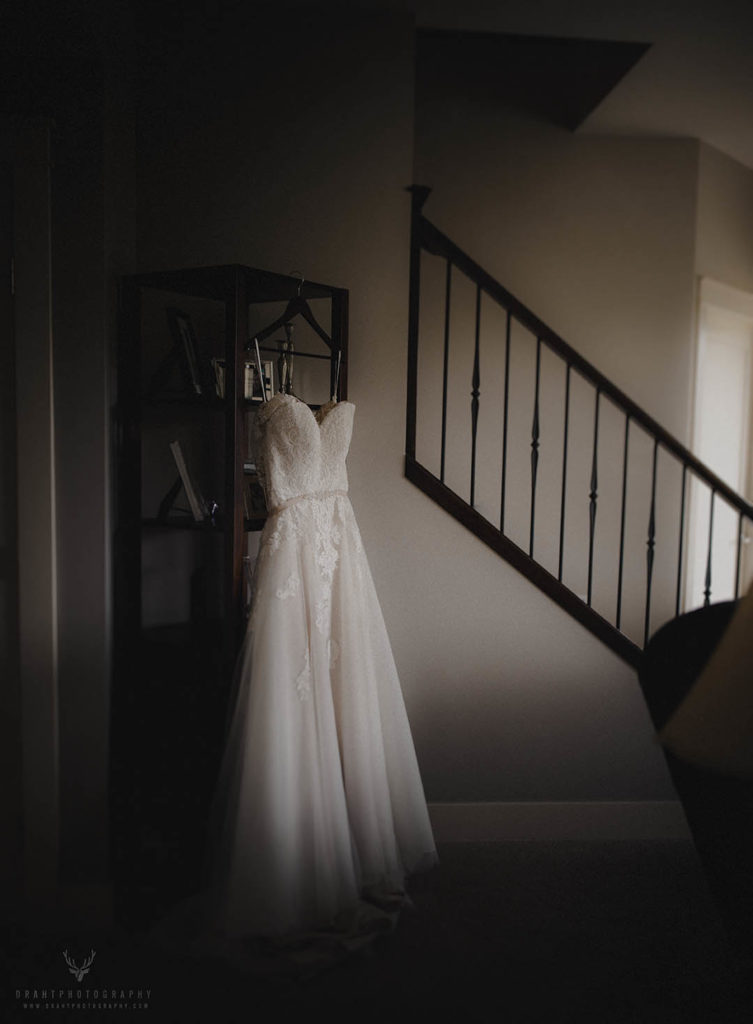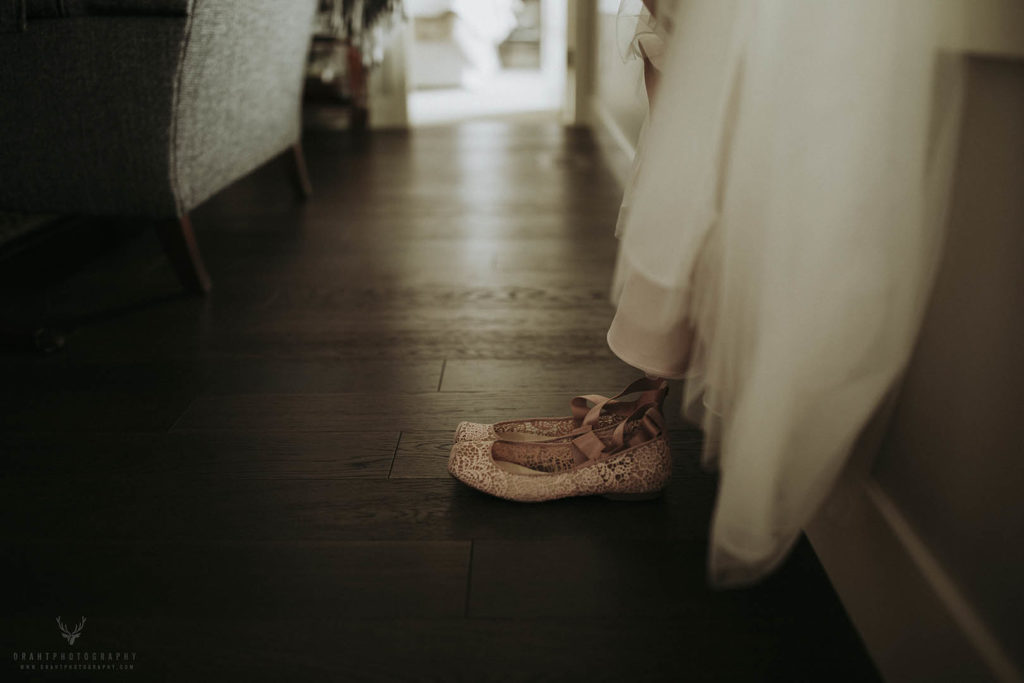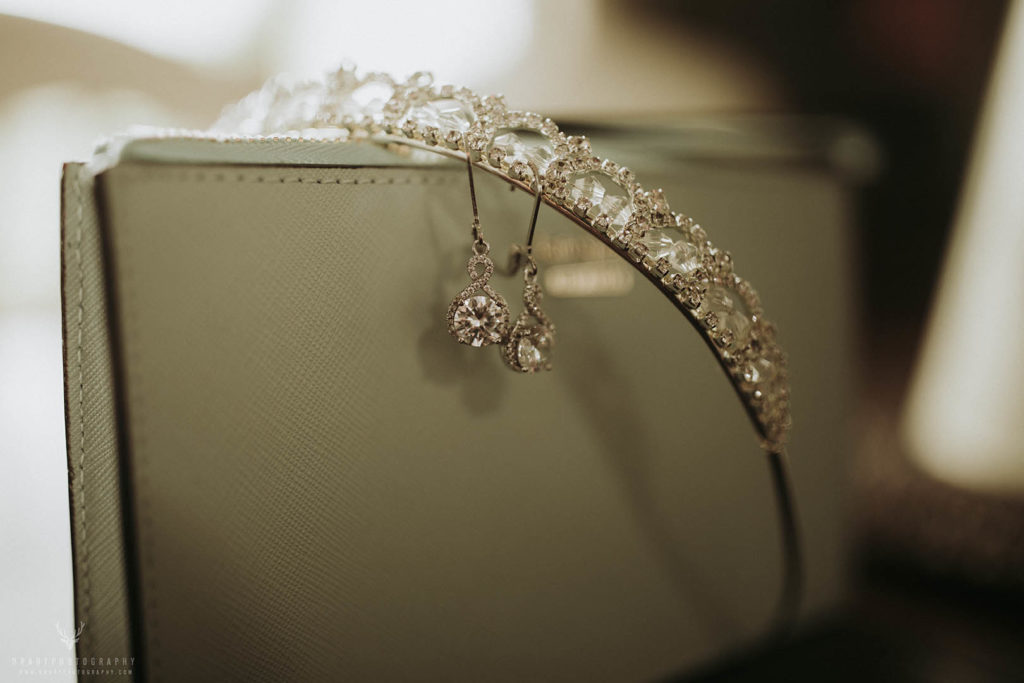 Back at Predator, the girls were busy, steaming the dresses and making sure their hair looked just perfect.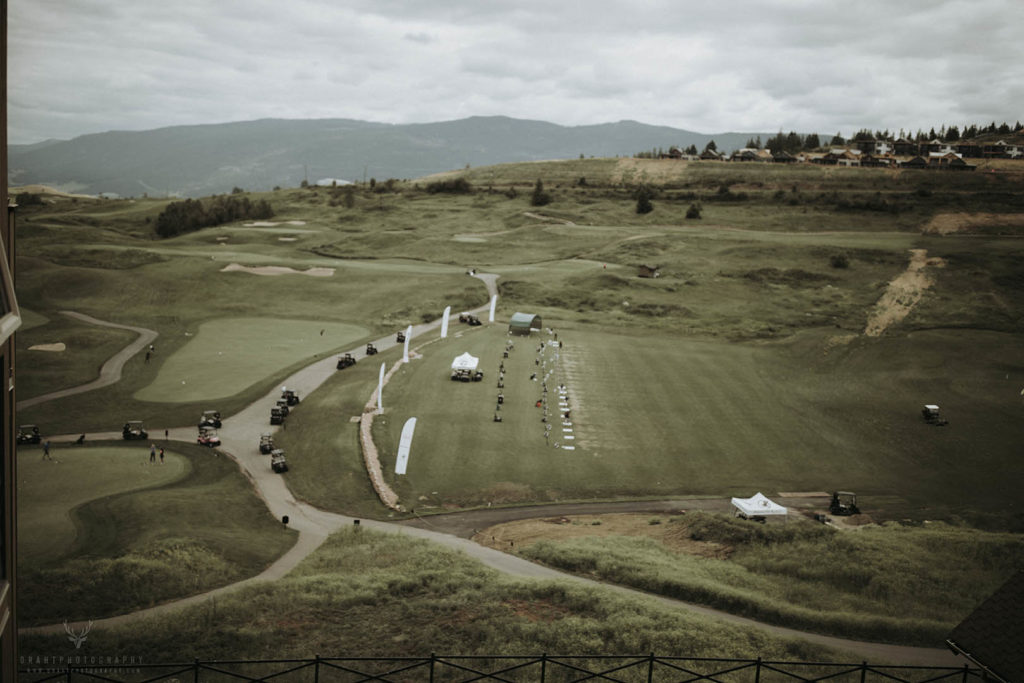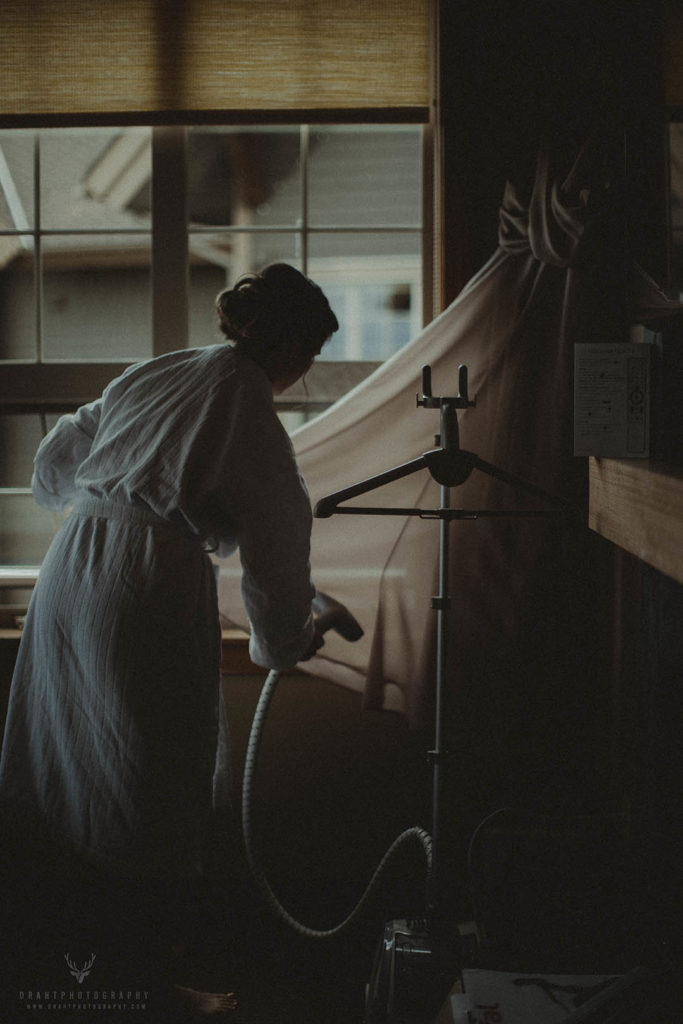 With the amazing Paul from Jax and King Salon, smiles were guaranteed. The girls were very impressed.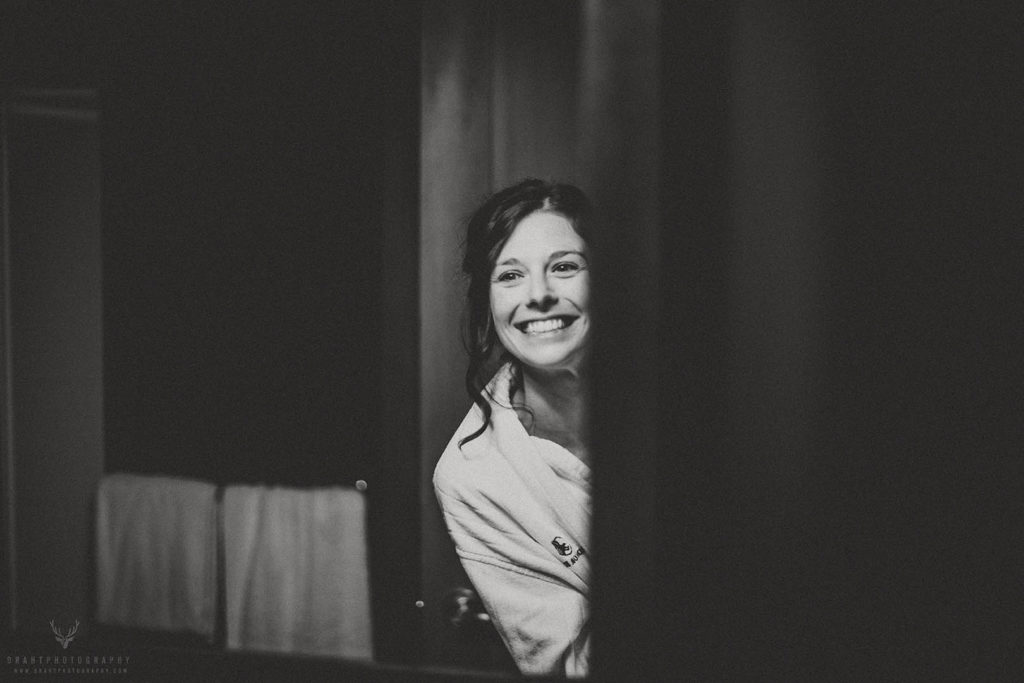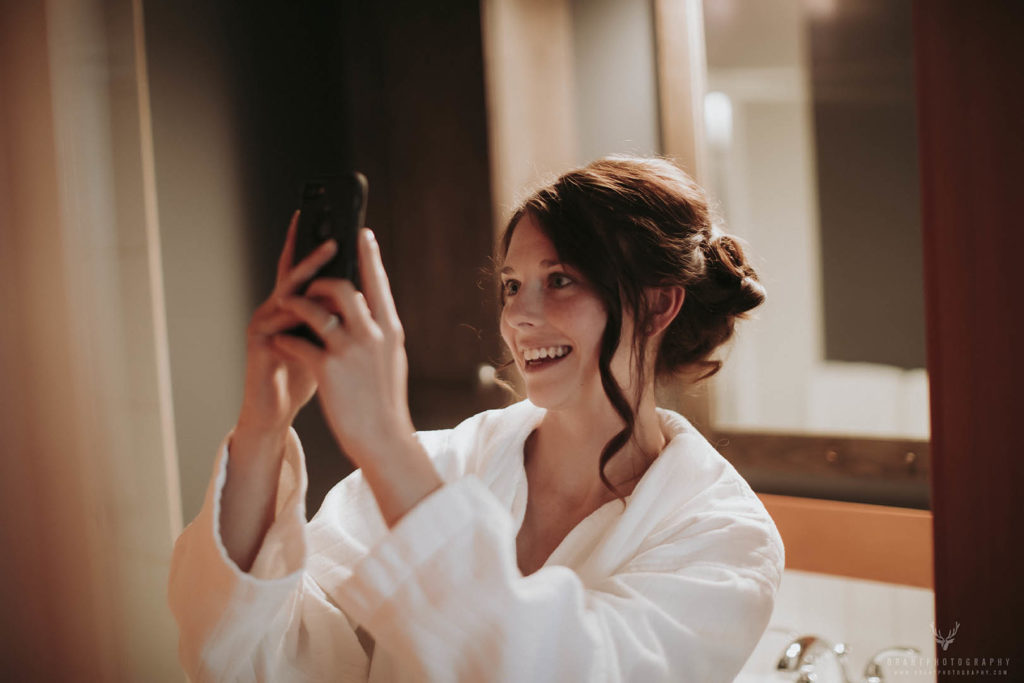 Soon, it was time to get dressed.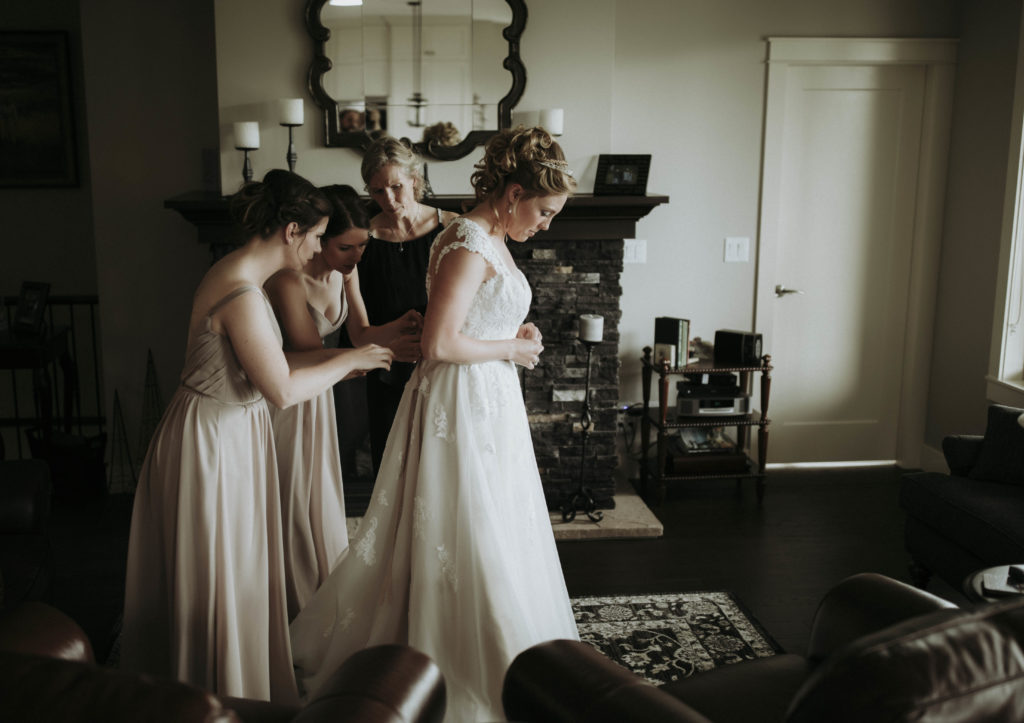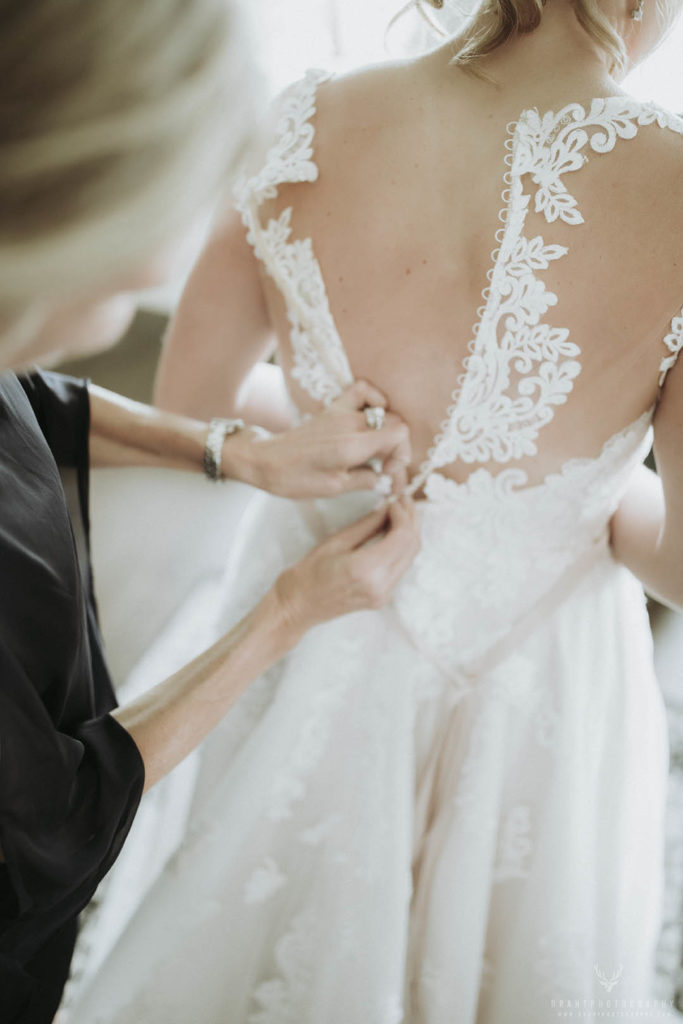 Everyone helped button up the back of this exquisite dress.
We had a little time to spare, so we invited dad in to take a look.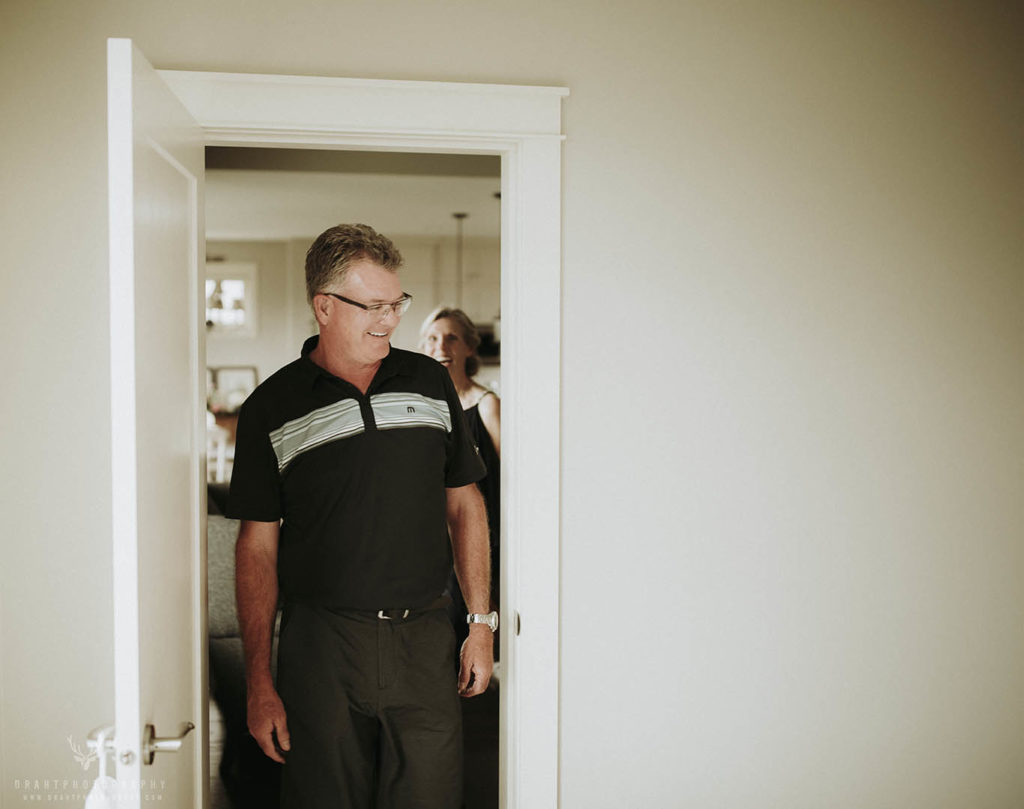 If you look carefully, you'll notice someone else enjoyed this first look too.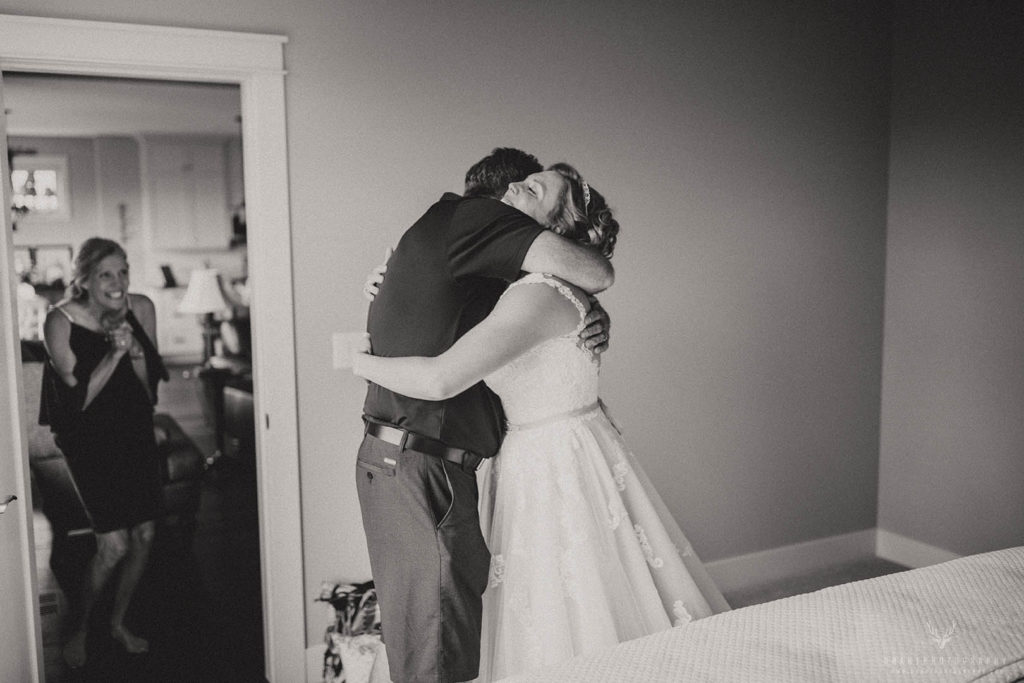 This is the best thing in the world, just emotion.
It was over too soon. 35 pictures, about six and a half seconds. It was time for someone else's first look. I always like it when you can see a little bit of nervousness.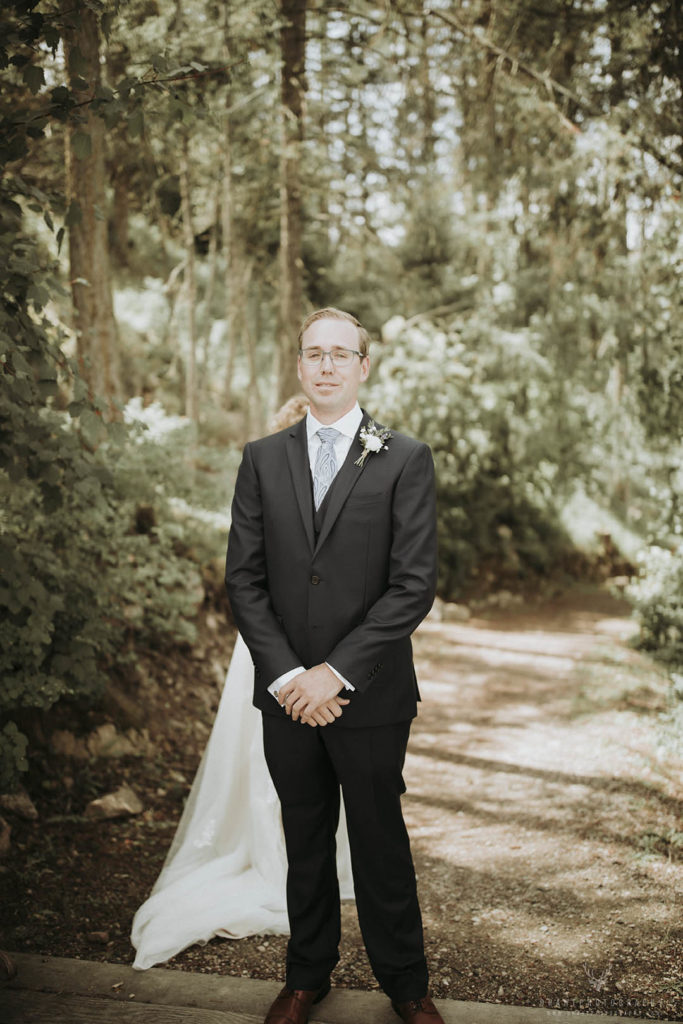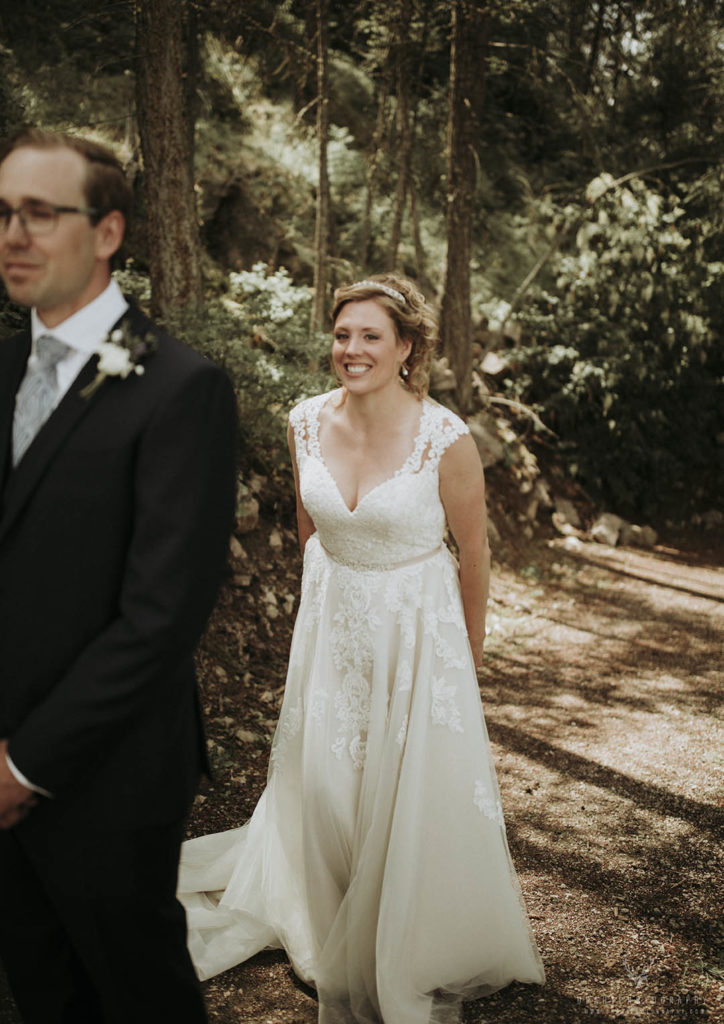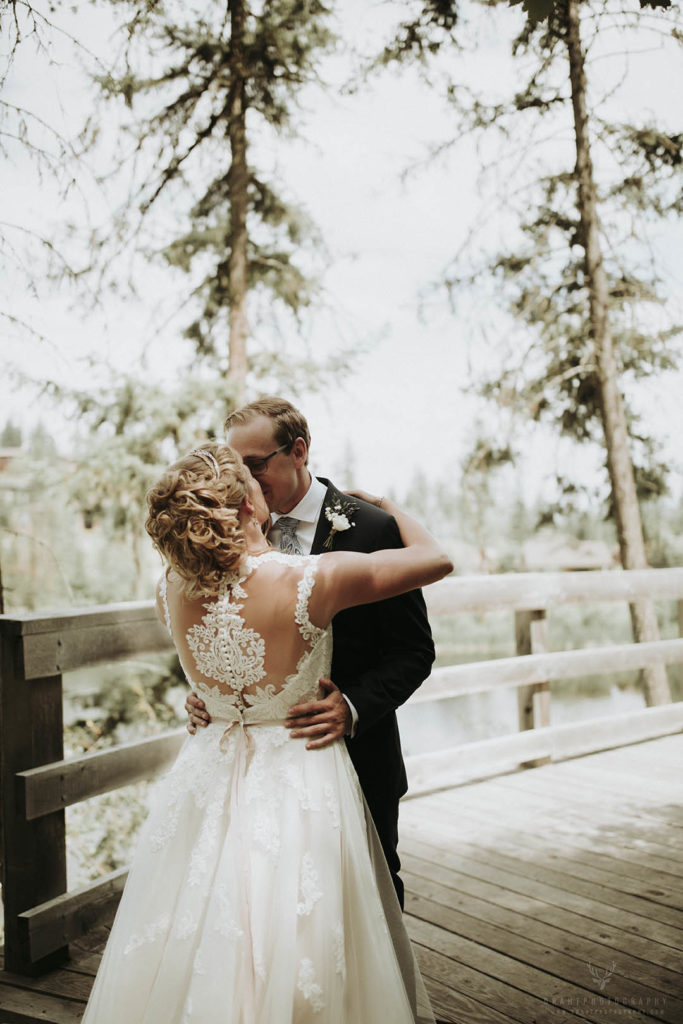 We made our way to the formals location, a small beach about 15 minutes away.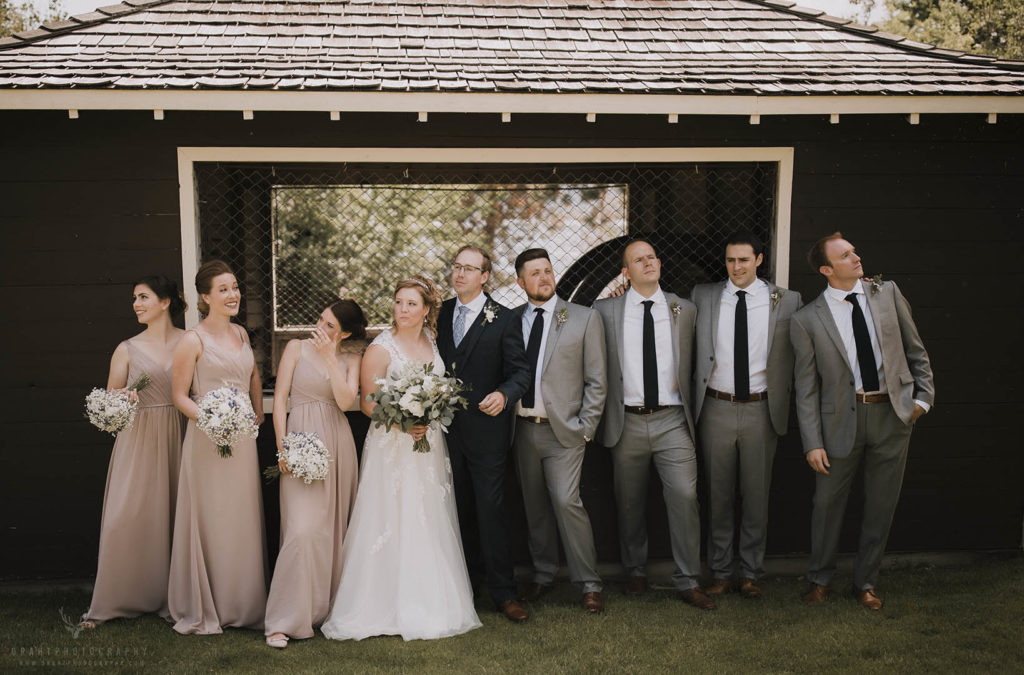 The formals, of course, went perfectly. Each photo was serious, focussed, and professional.
Let's spend a little time to take in this dress.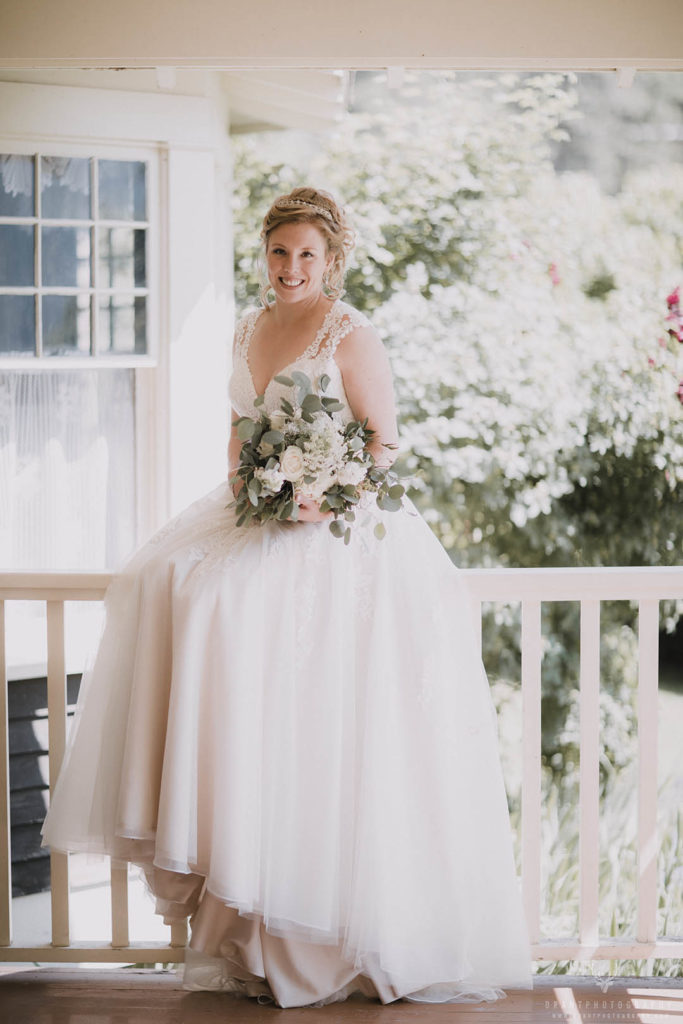 I just love it. The pink undertones, the tiara, the matching flower scheme. Perfection.
Nearby, we found a cherry orchard.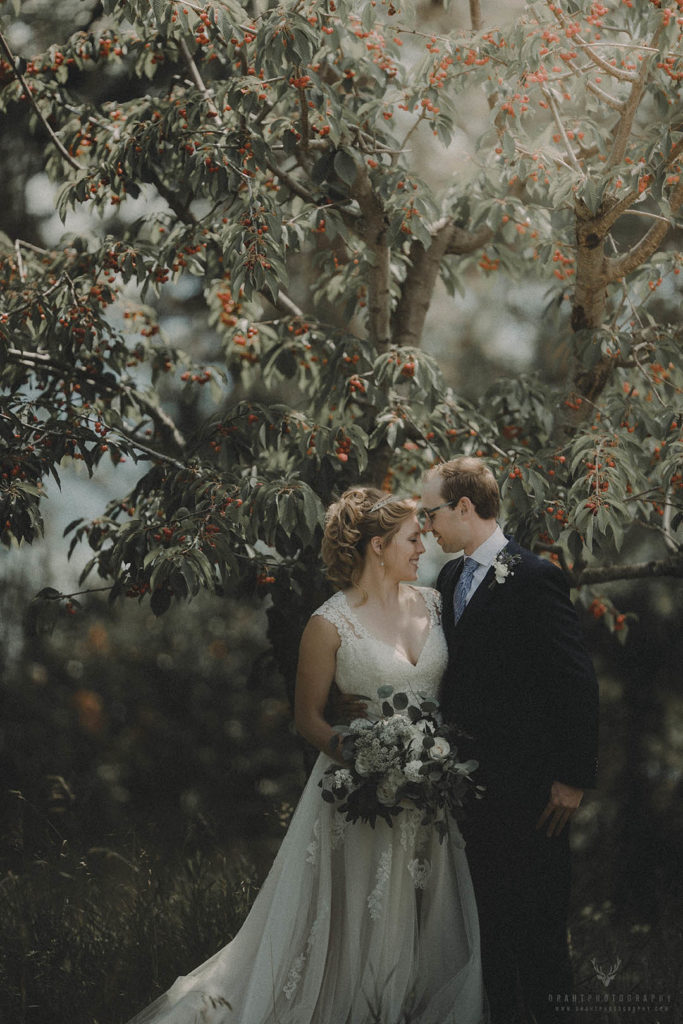 I piled these two in the back of my car, and we made our way back to the venue.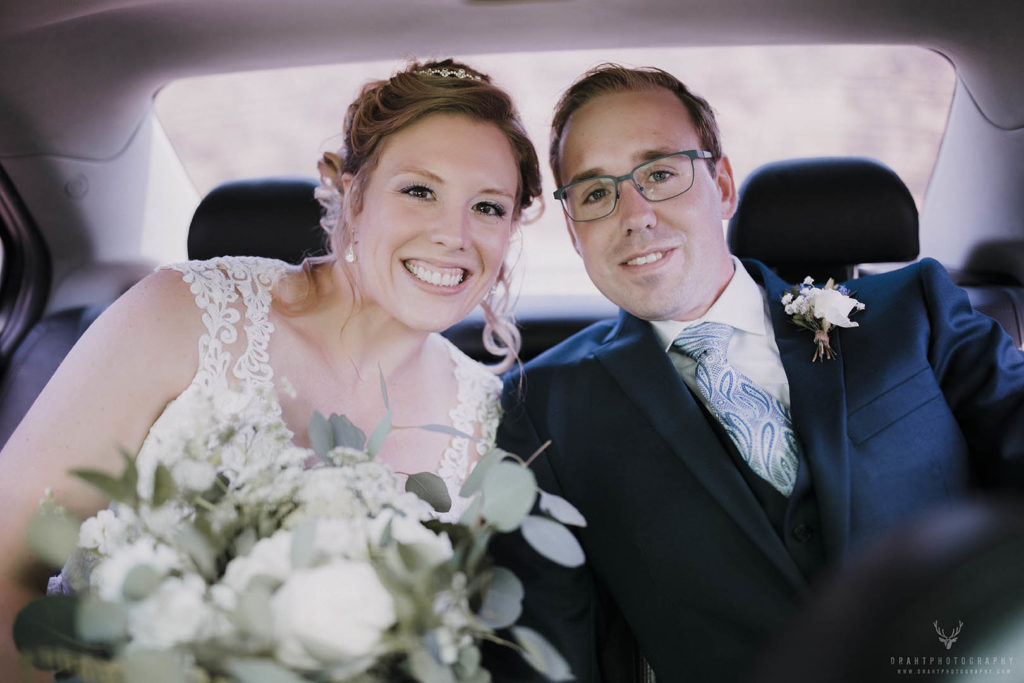 Predator Ridge was all set up, and it looked incredible. Outside, it was about 24 degrees.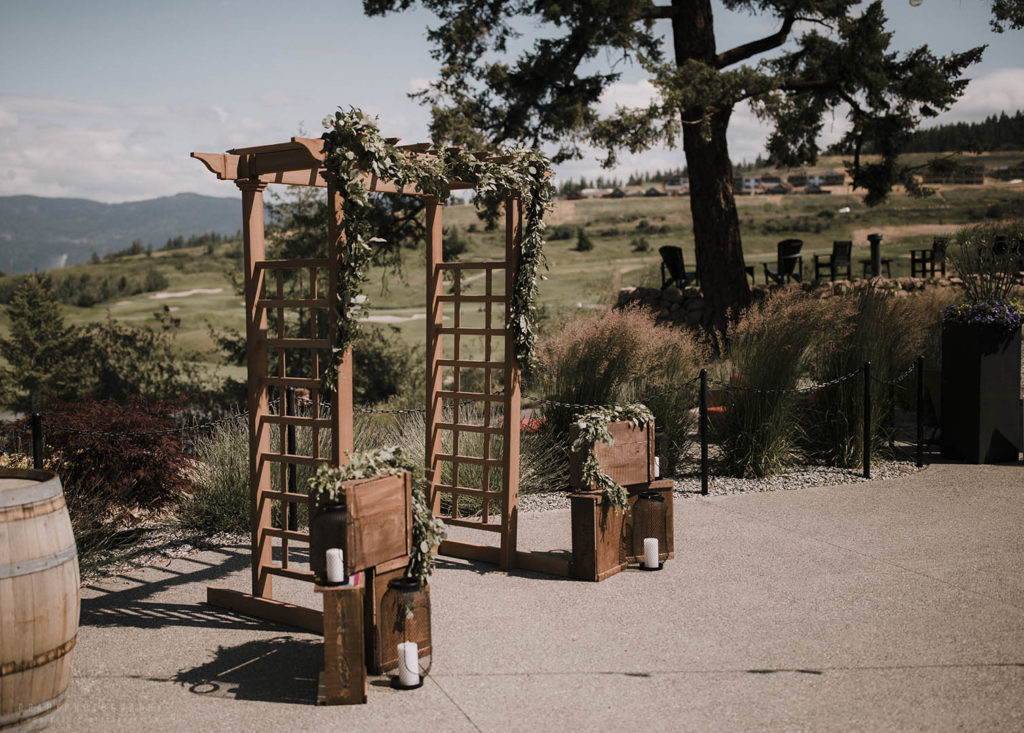 The ceremony was brief. At least it felt brief. Handwritten vows, smiles, and a few tears.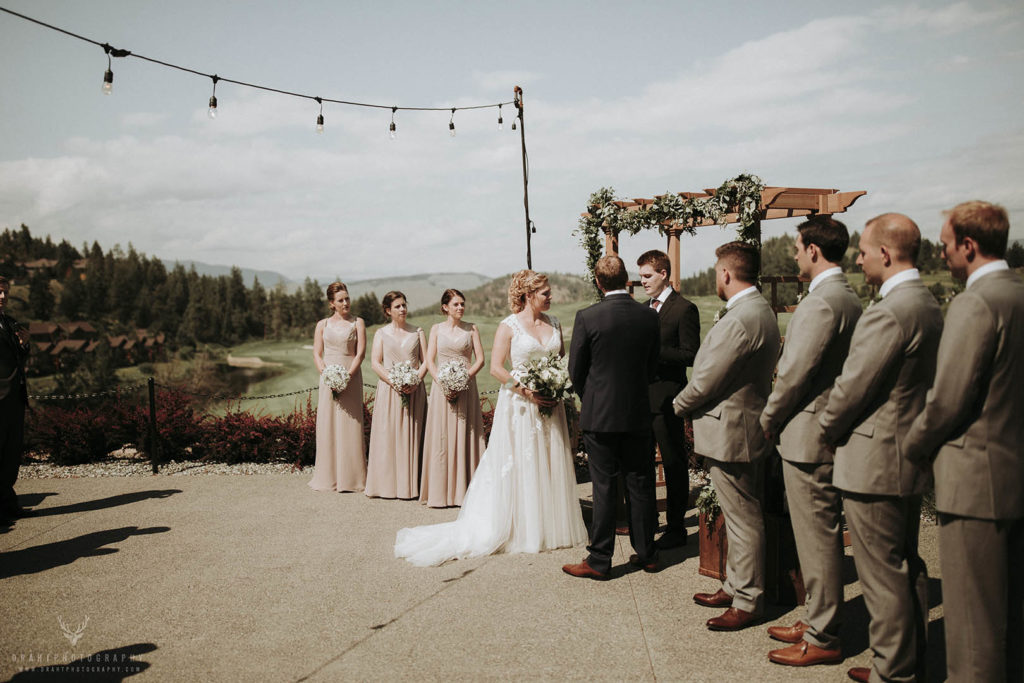 And a very young ring bearer.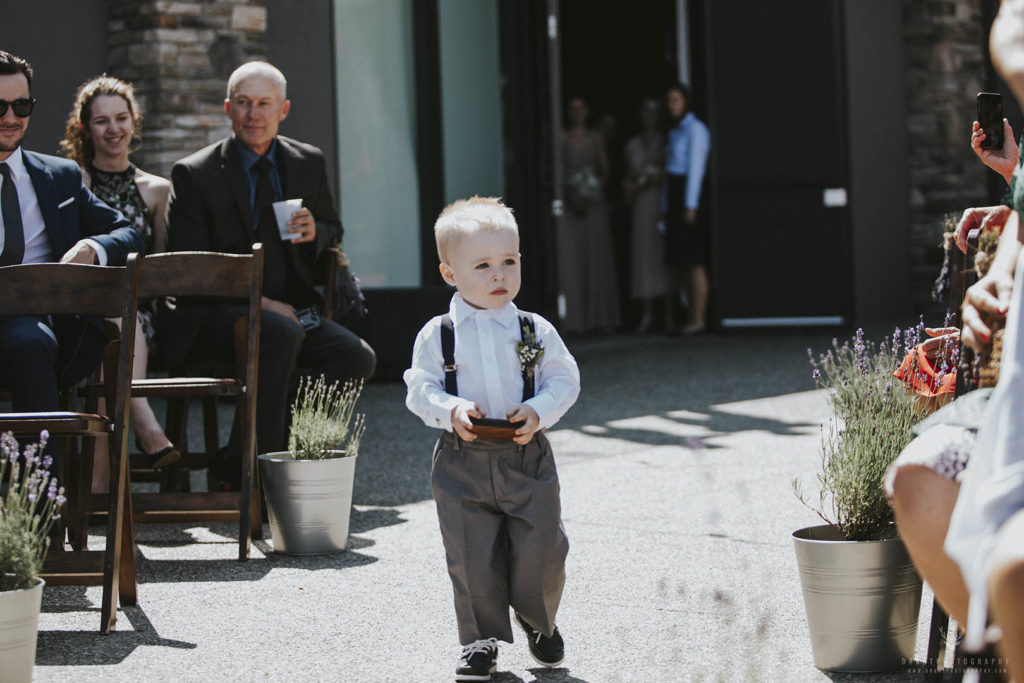 Of course, the kiss, and two adorable newlyweds I planned to load into the next available golf cart.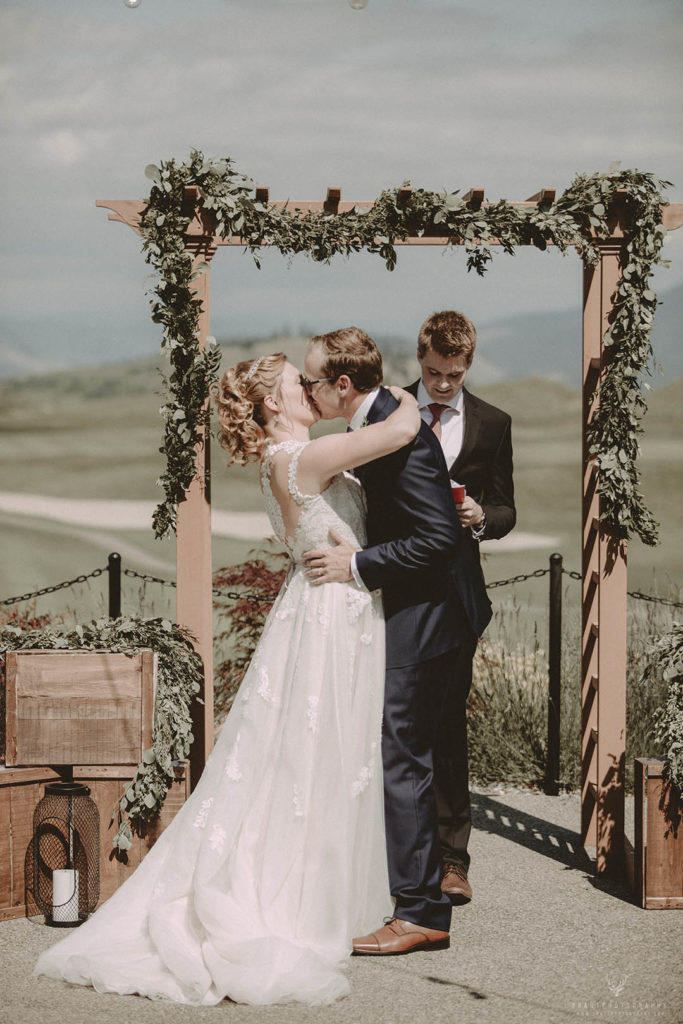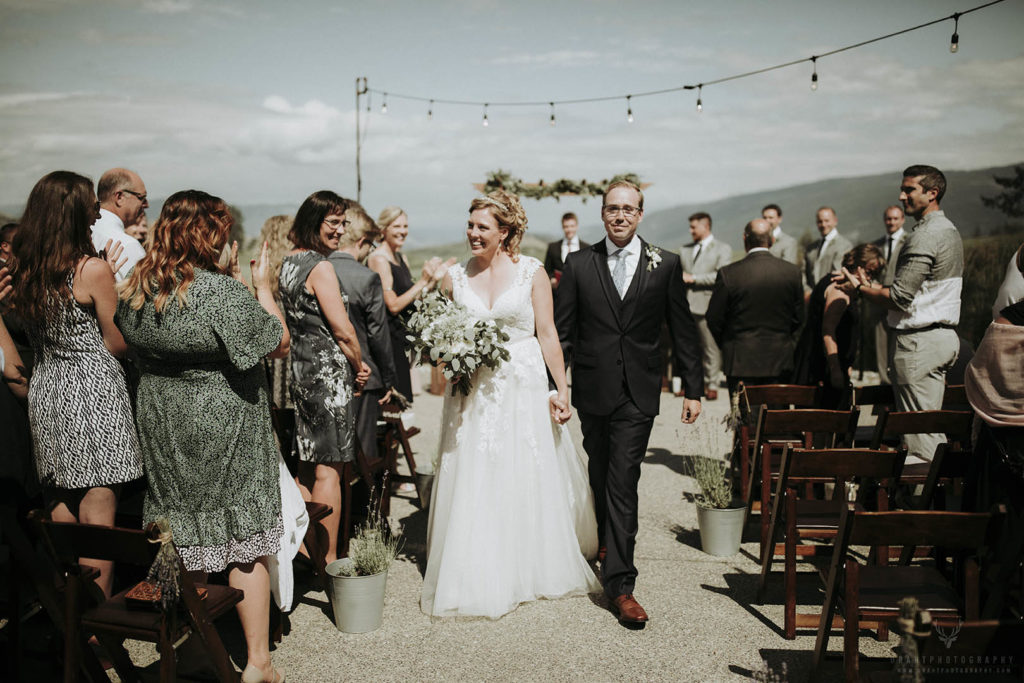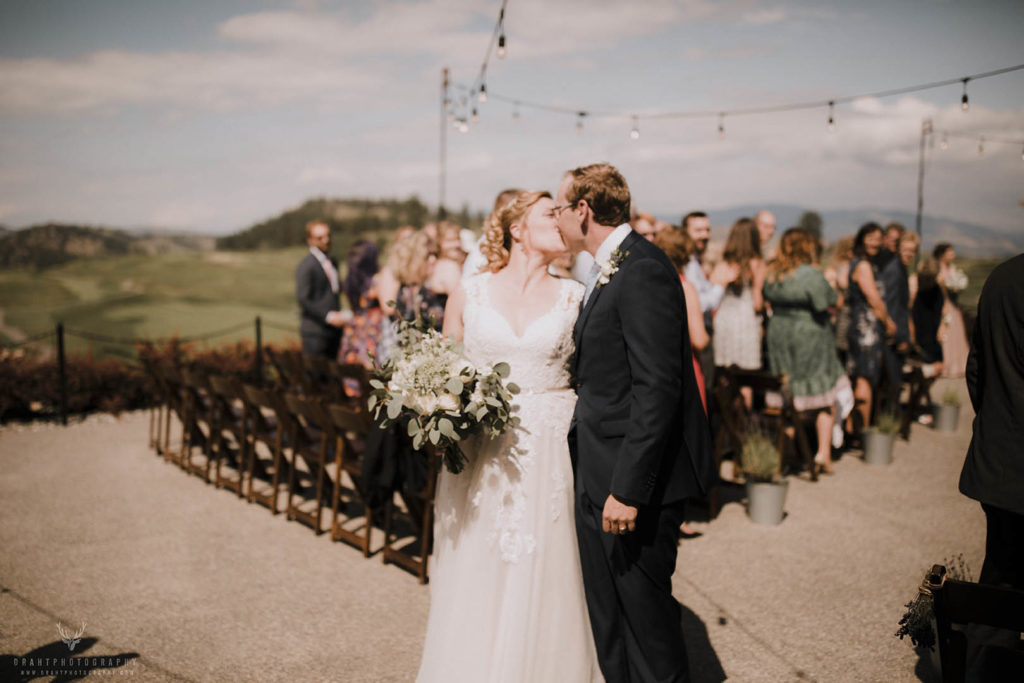 And that's exactly what I did.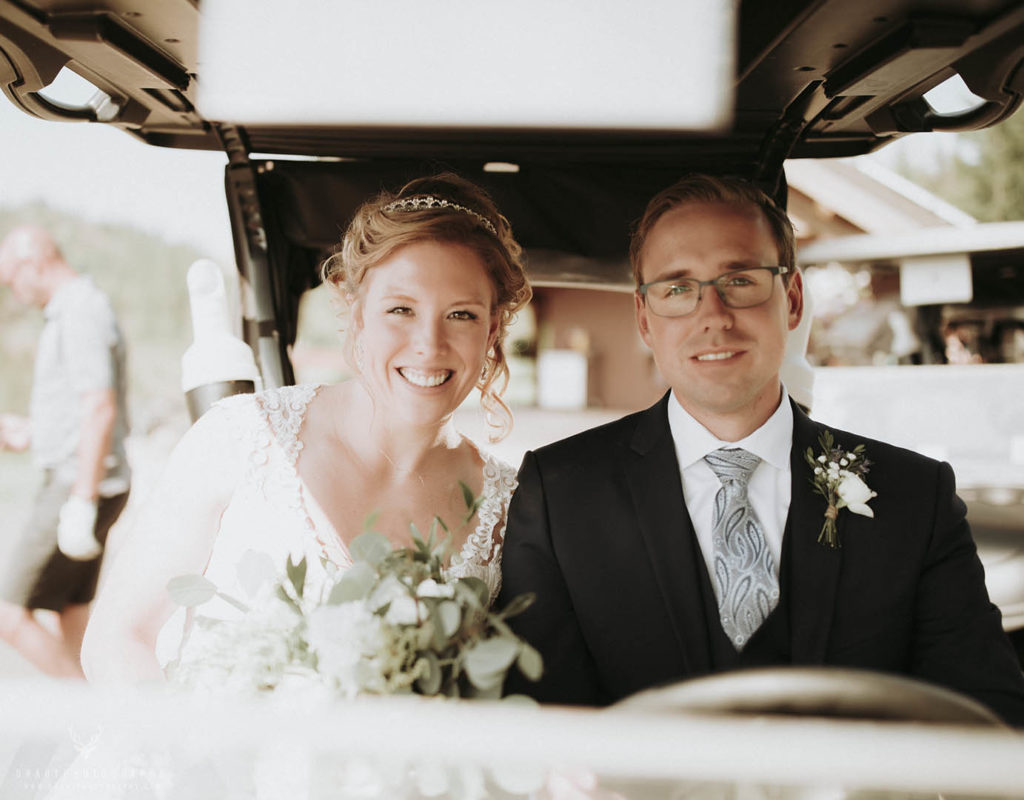 We made our way up the Namaste platform for some Champagne and group photos.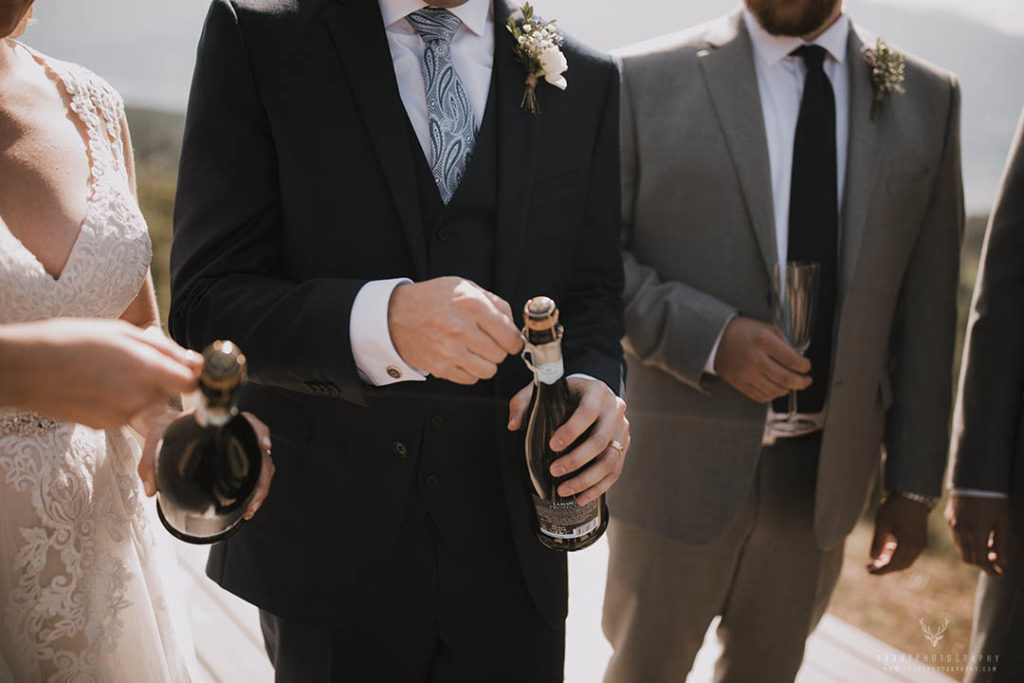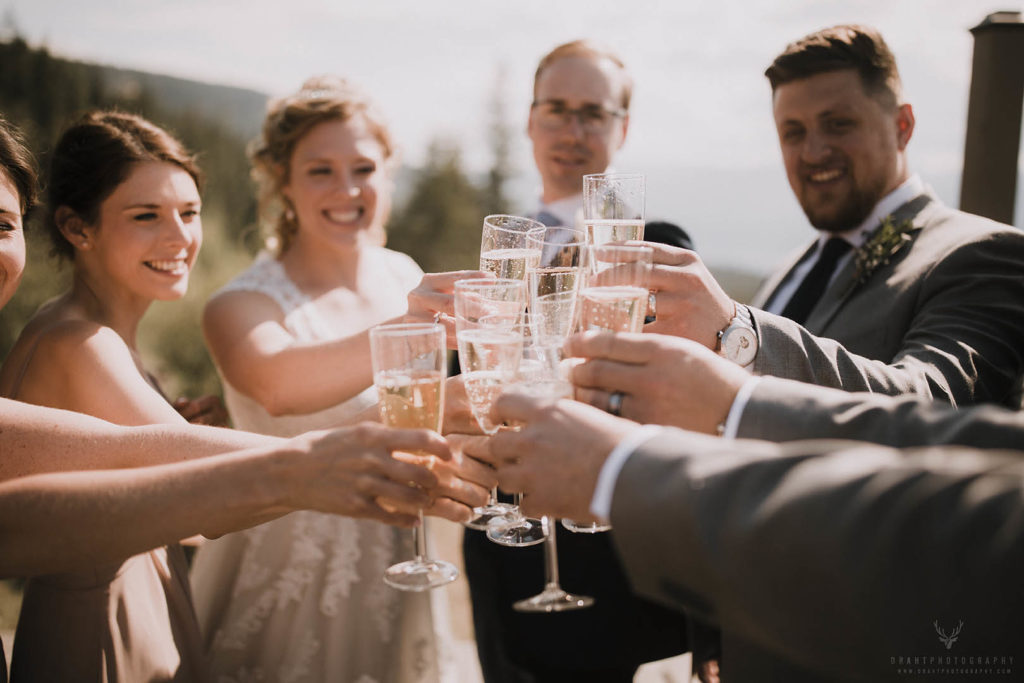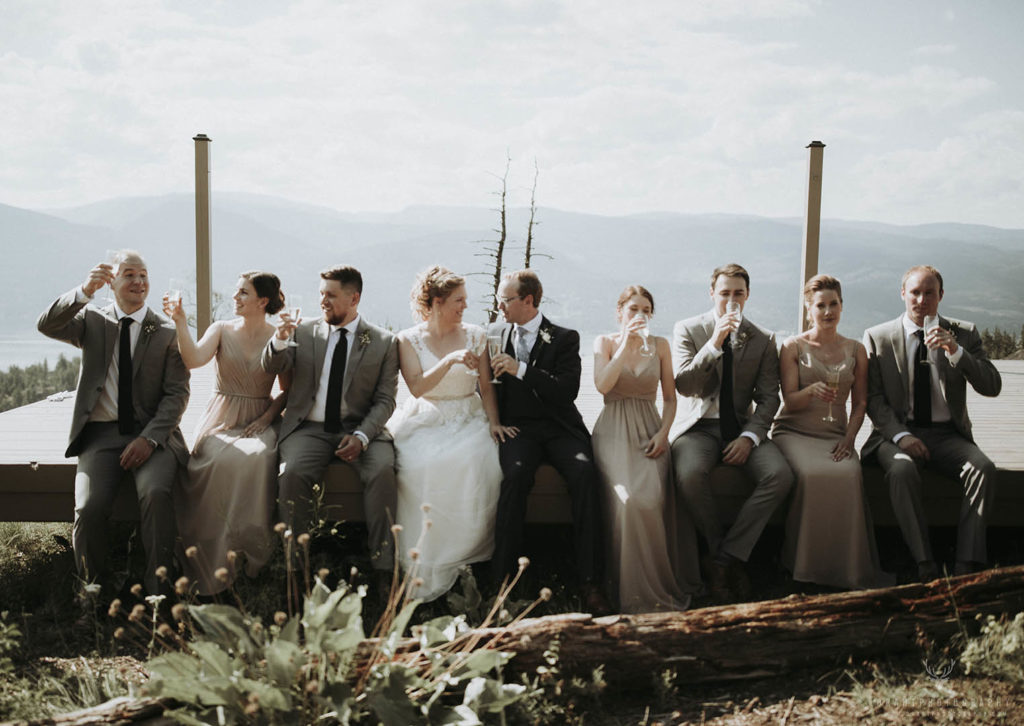 Before I sent the bridal party away, I wanted a jump shot. I haven't done one for years, and I thought it'd be fun.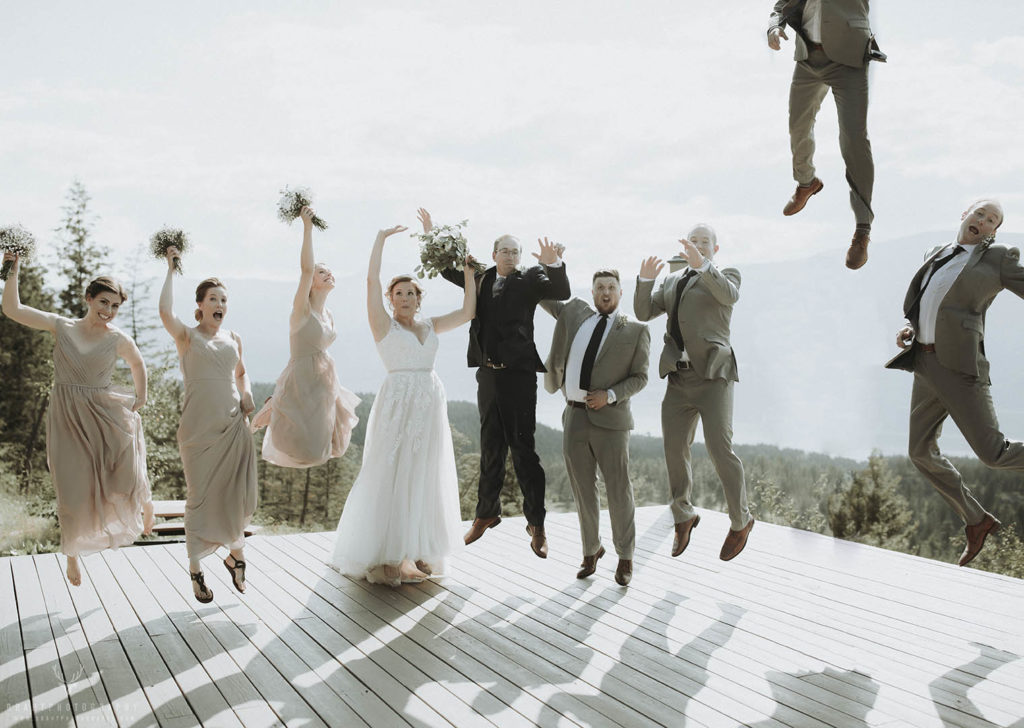 Of course, one of the groomsmen decided to be goofy and jump too high. You cut that out, sir! You're distracting the matron of honour!
Time for some formals. There's a lightening tree that's just my favourite lightening tree.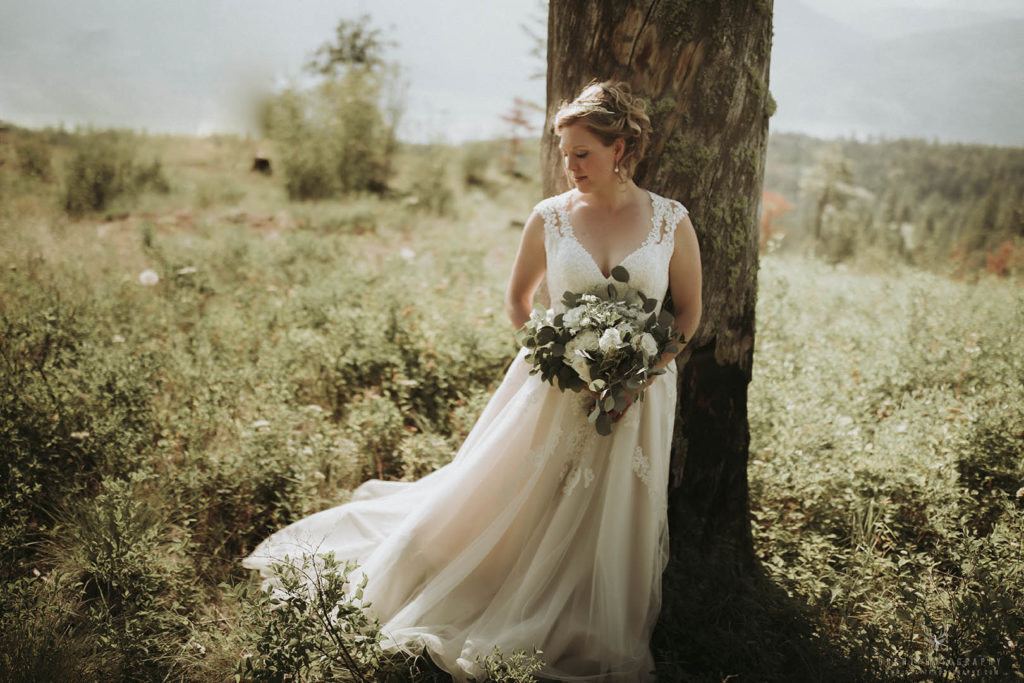 I'm always taking every opportunity to show off this dress because I just love it.
I had a few more stops in mind.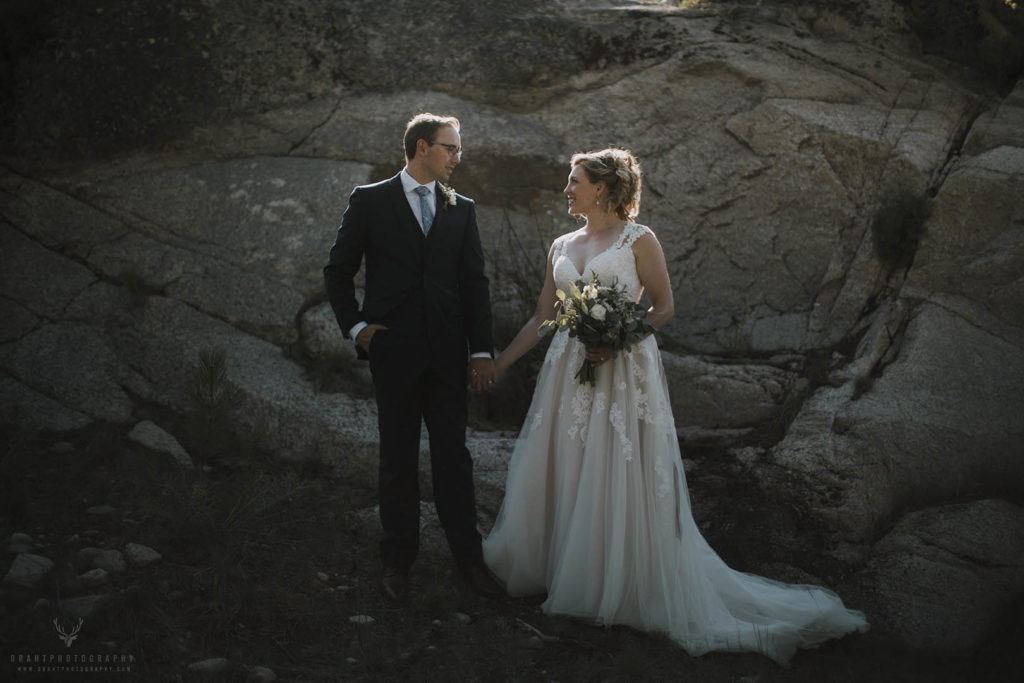 Predator Ridge is full of boulders. If you angle them just right, they'll cut then sun. And of course, there's the meadows. And the meadows, full of wild flowers, are just everywhere.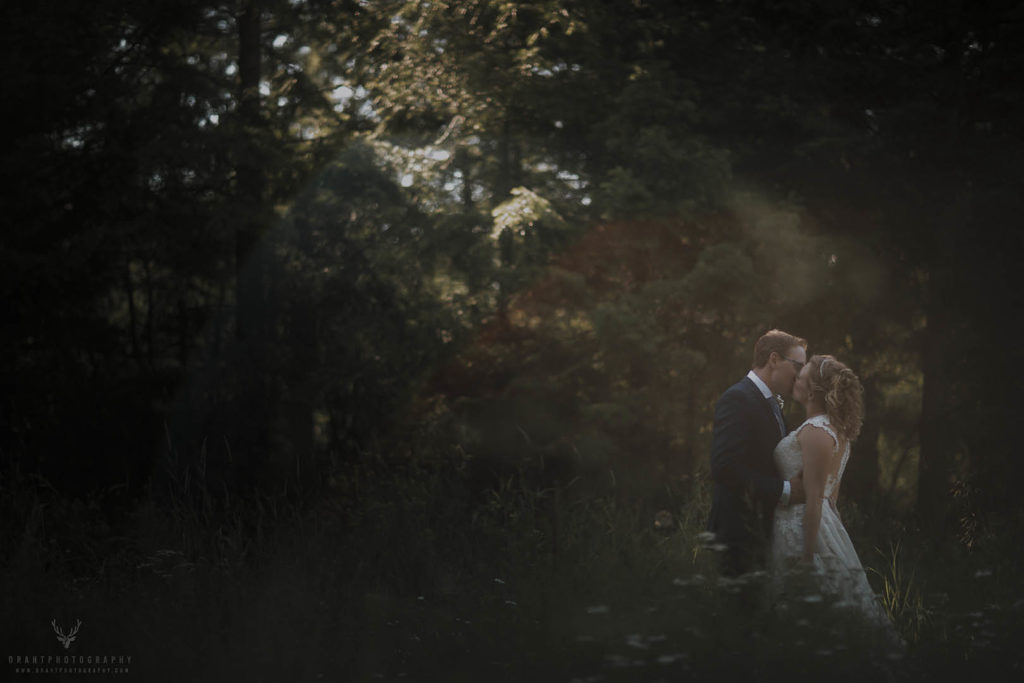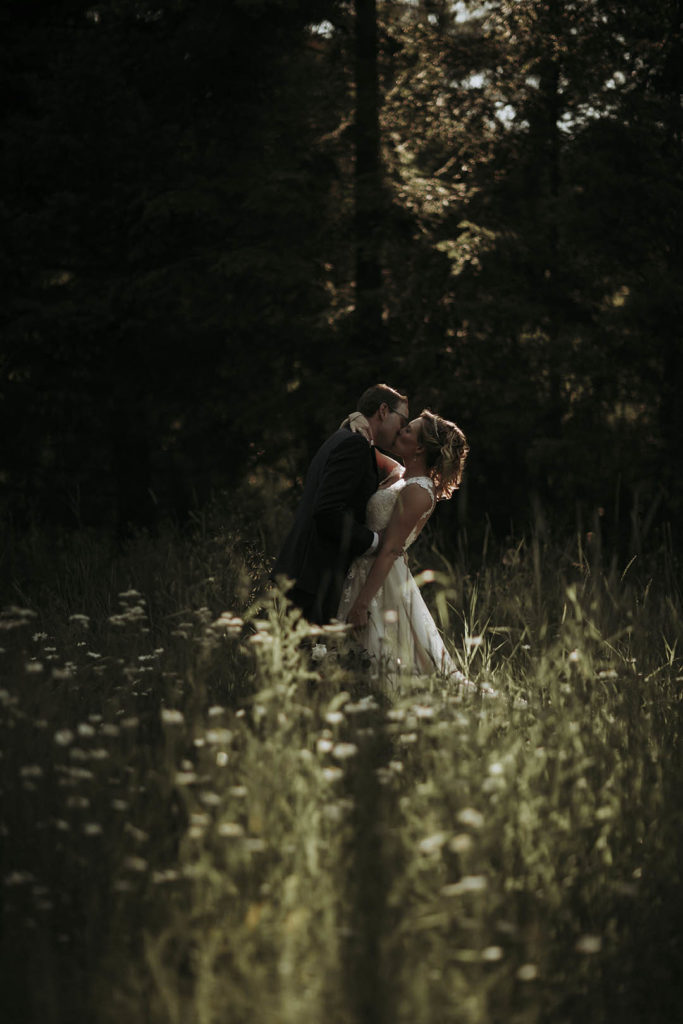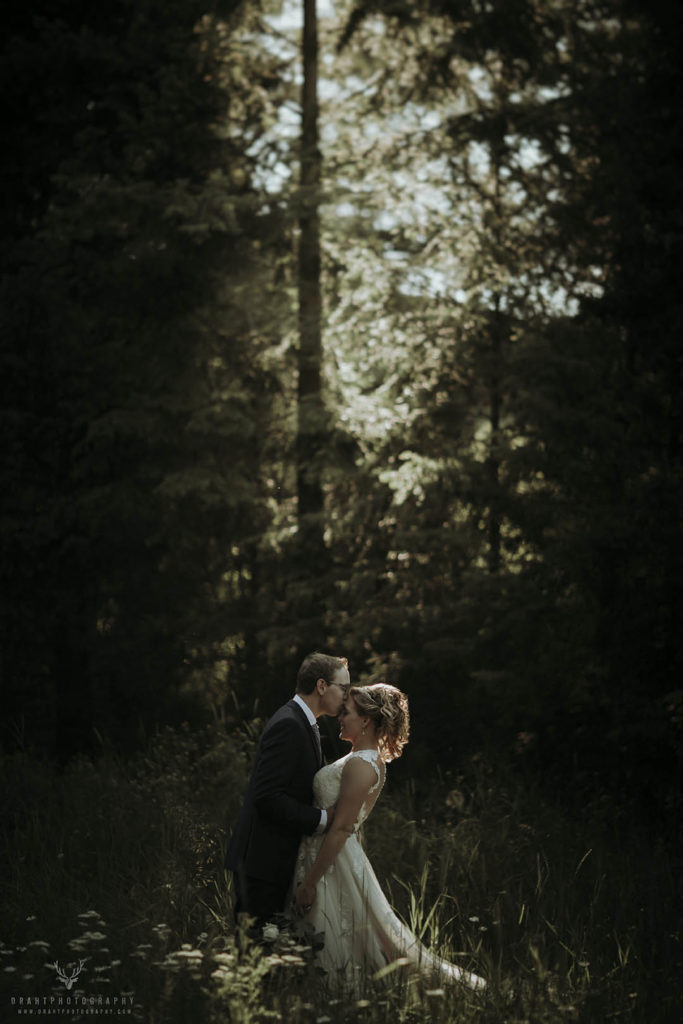 Back at Predator Ridge, the party was starting.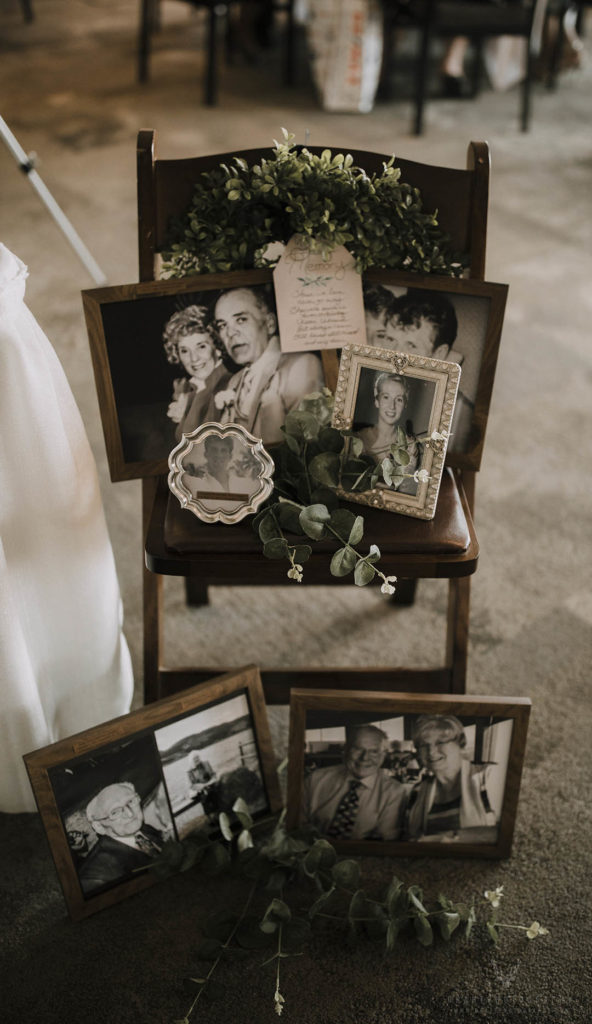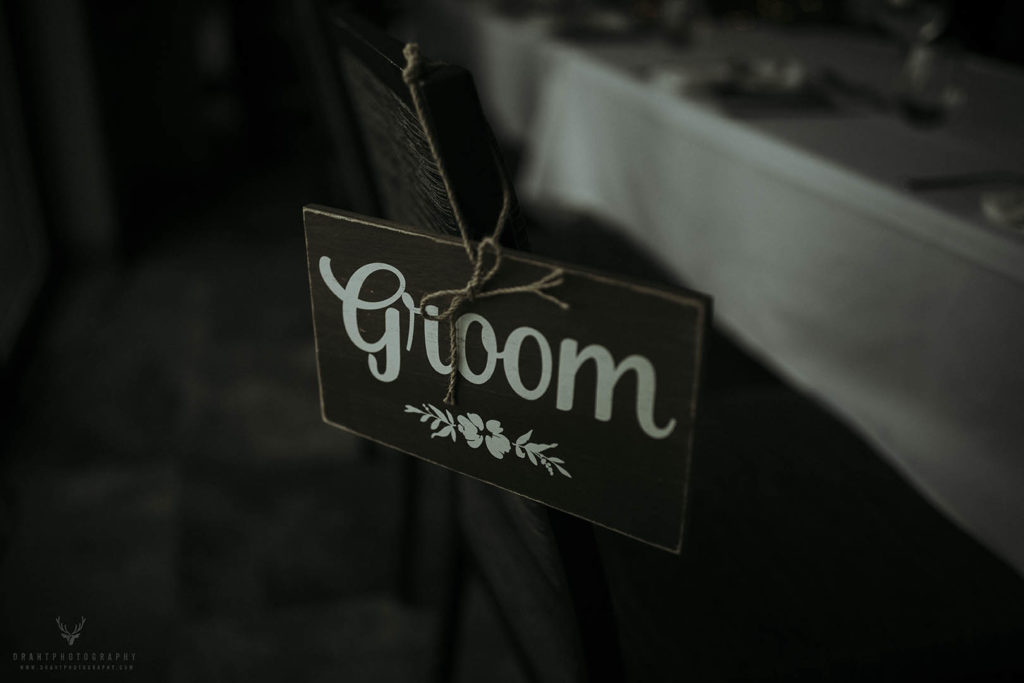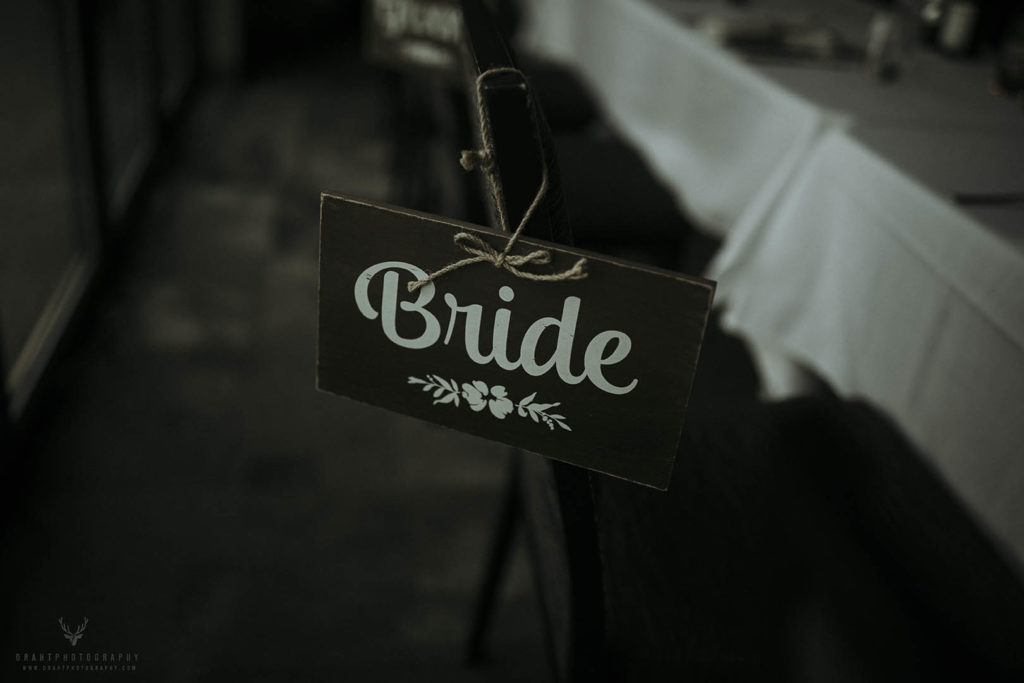 Unfortunately, this is where our adventure ends, for now. Keep in mind, this isn't all the photos. This is a sampler, 50 of the photos taken today. A whopper of a sampler, actually. There's a full album coming out in about 3 weeks, though. It's an exciting story, an emotional rollercoaster really.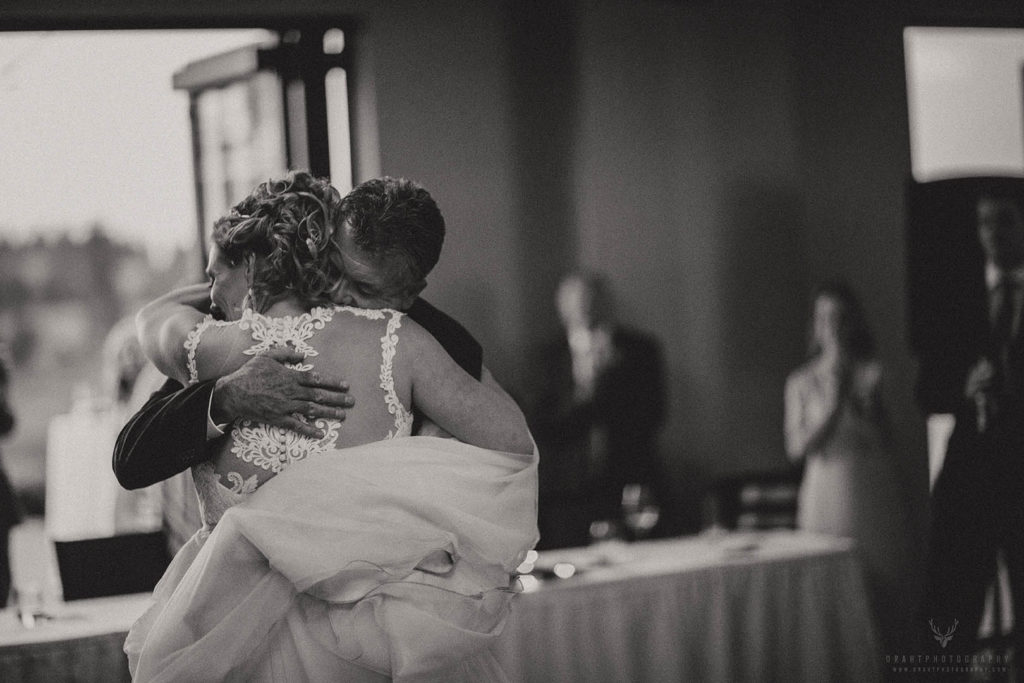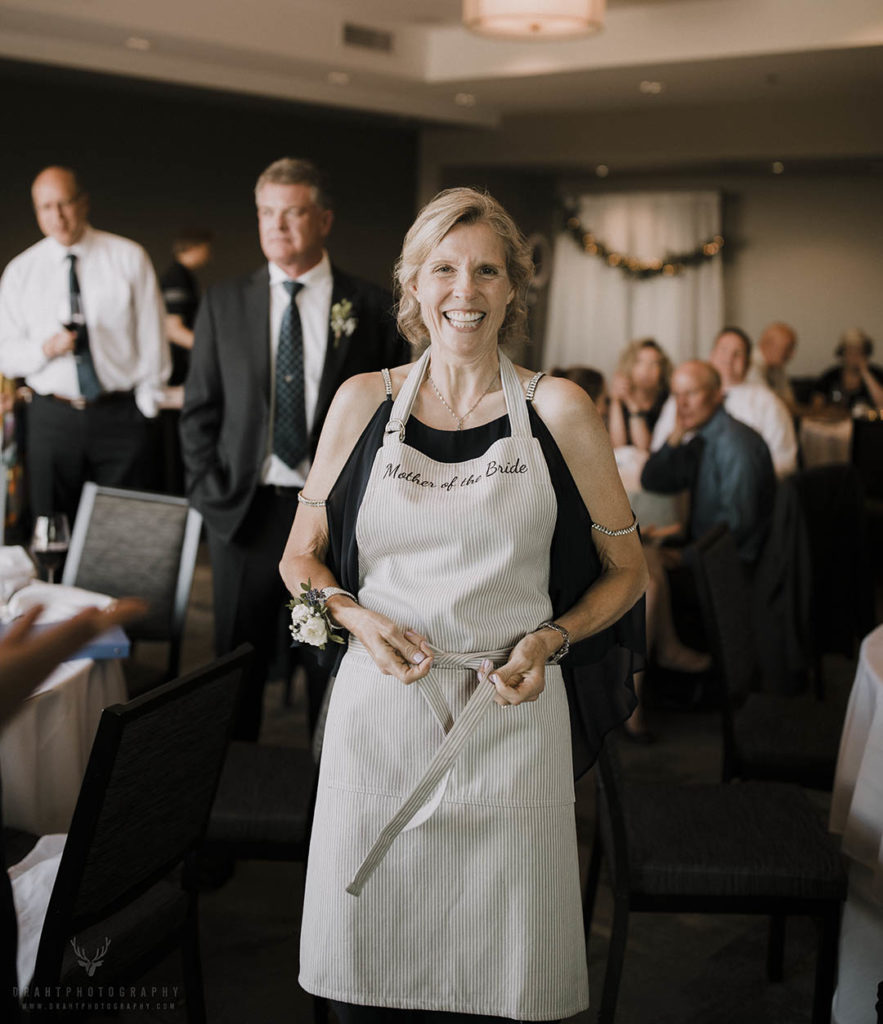 This is simply a sneak peek, a selection of a few favourites throughout the day to show you.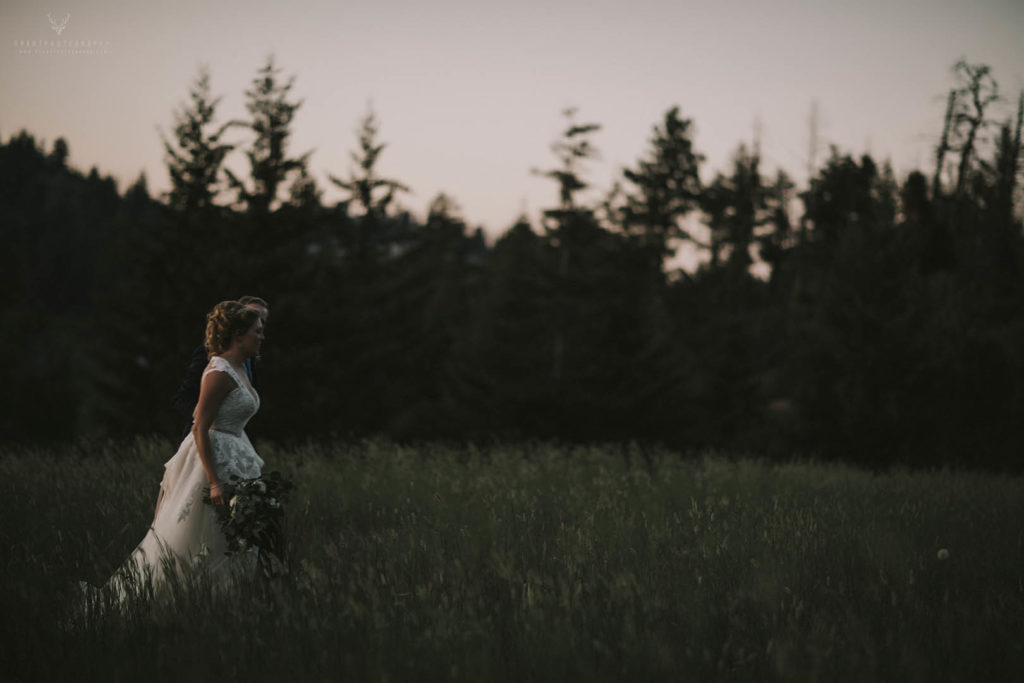 If you personally know the bride and groom, feel free to contact me by clicking here. Let me know who you are, along with the bride and groom's name, and I'll make sure you get a link to the finished album!
If you'd like to keep a picture, even on mobile, just click it and it will open in a separate window. You can save it from there.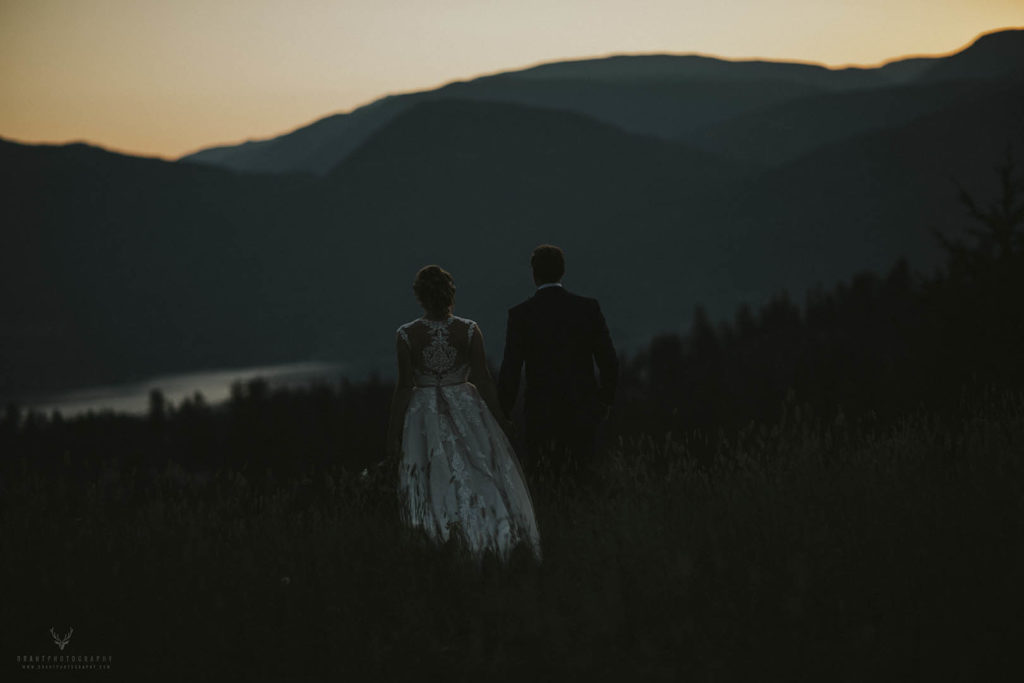 If you know someone who'd like to see this sneak peek, feel free to click one of the share buttons on the top or  bottom of this entry, to share and tag them! Although I try to get the word out, a lot of family members and amazing bridesmaids and groomsmen don't know about these samplers!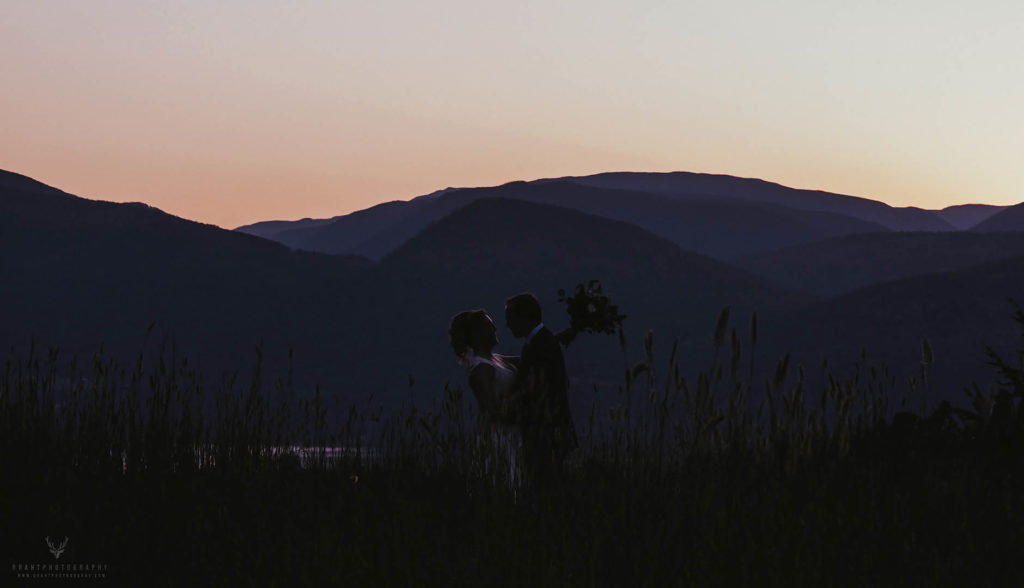 Thank you for reading this far. I put a lot of time and work into these sneak peeks so it's great that you've taken the time to read all this!
Lastly, if you'd like to stay updated, feel free to follow me on Instagram, facebook, twitter, or Tumblr for frequent updates. Talk to you all in a few days!