T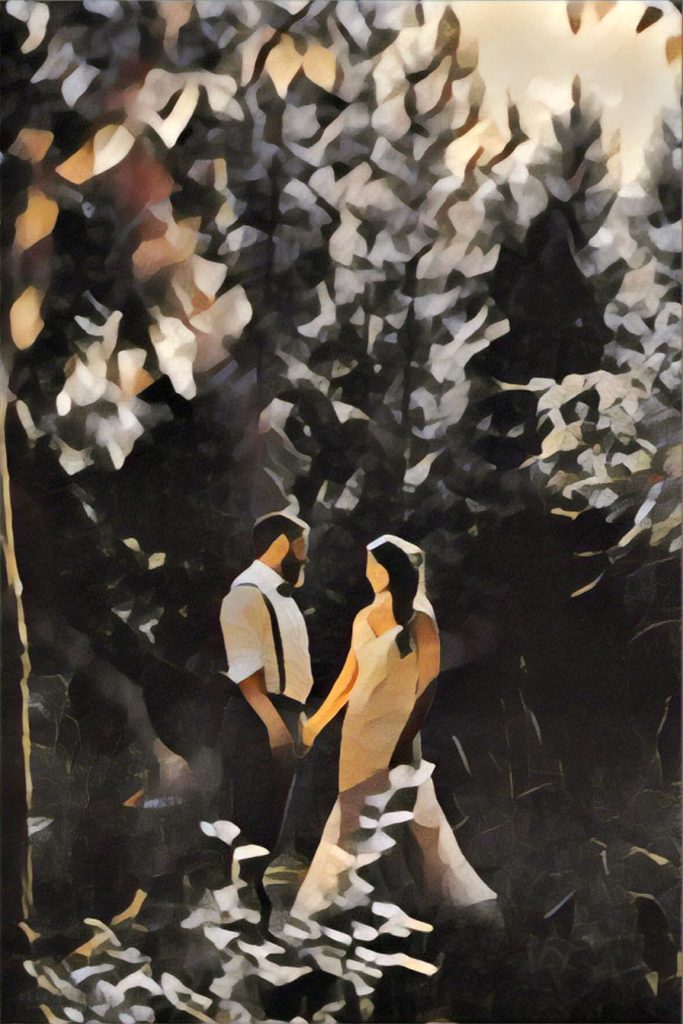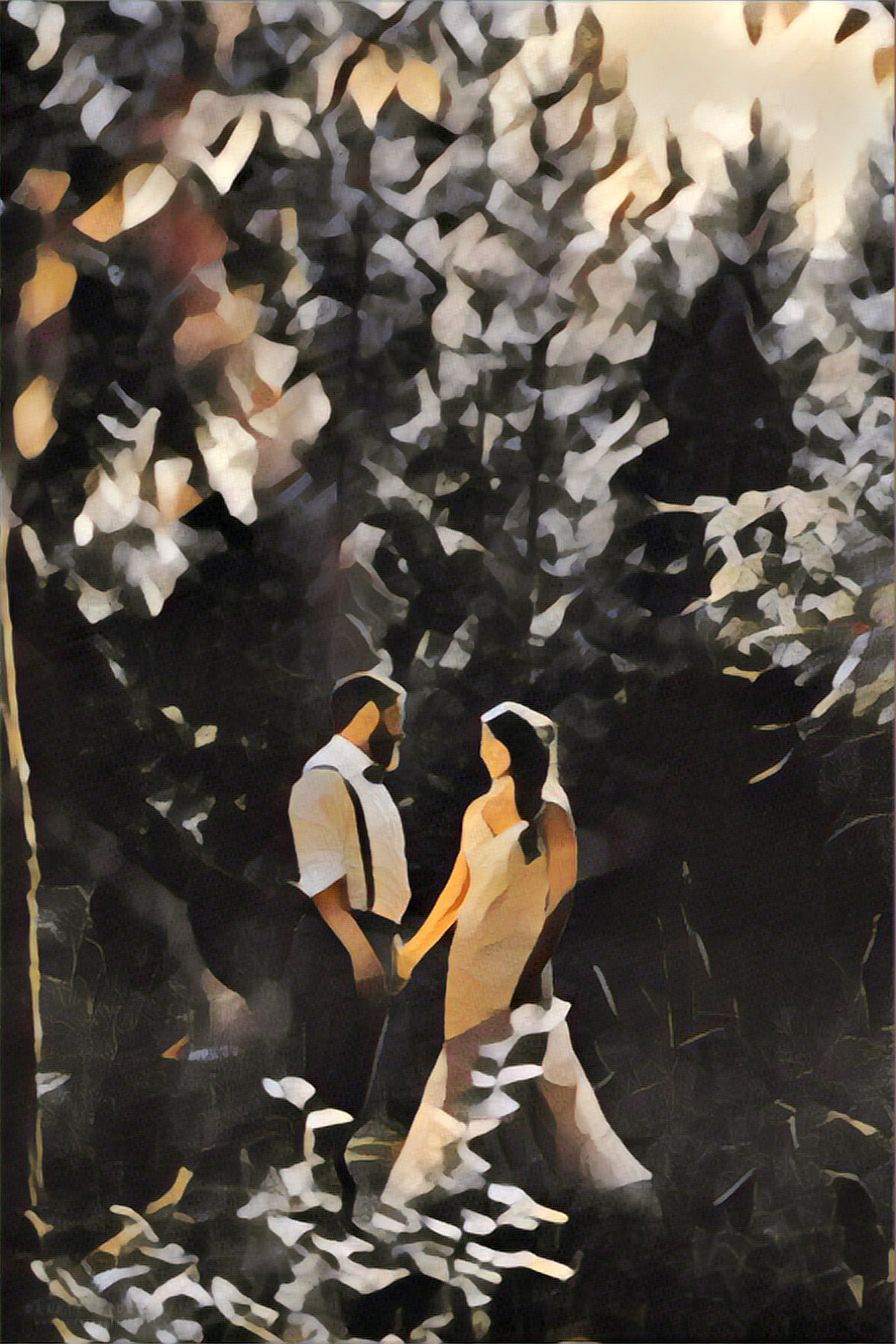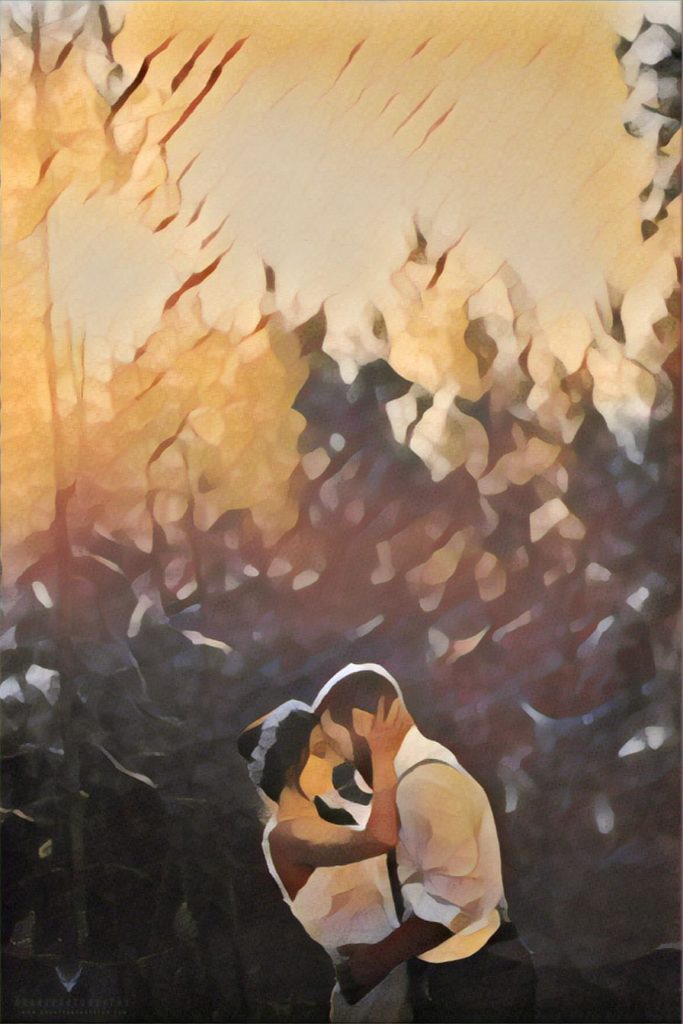 That's from our sneakaway. Right behind Mabel Lake Hall, there's a beautiful, grassy meadow where the sun comes in just right. It's a hidden gem in the Okanagan. Right beside a rushing river, and a little out of cell phone reception, this incredibly stunning venue has breathtakingly gorgeous views in every direction.
We're getting a little ahead ourselves though – our morning starts with the detail shots at Vernon Lodge.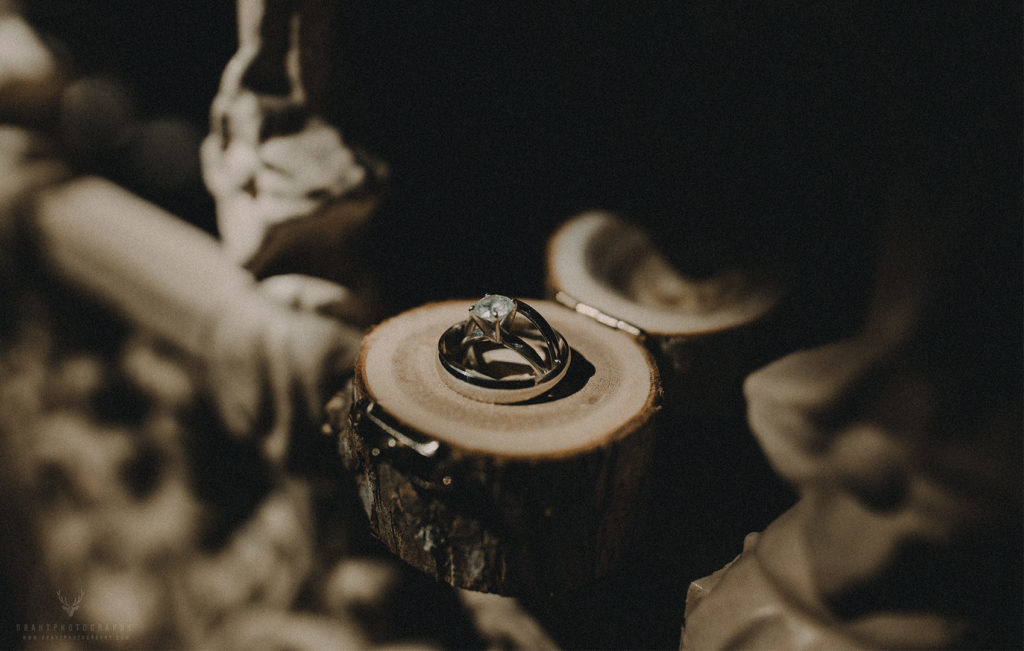 I was hesitant to take dress photos at the venue – our groom and a lot of family members were walking about. I drove to the nearby rec centre – there's some trees right by the creek.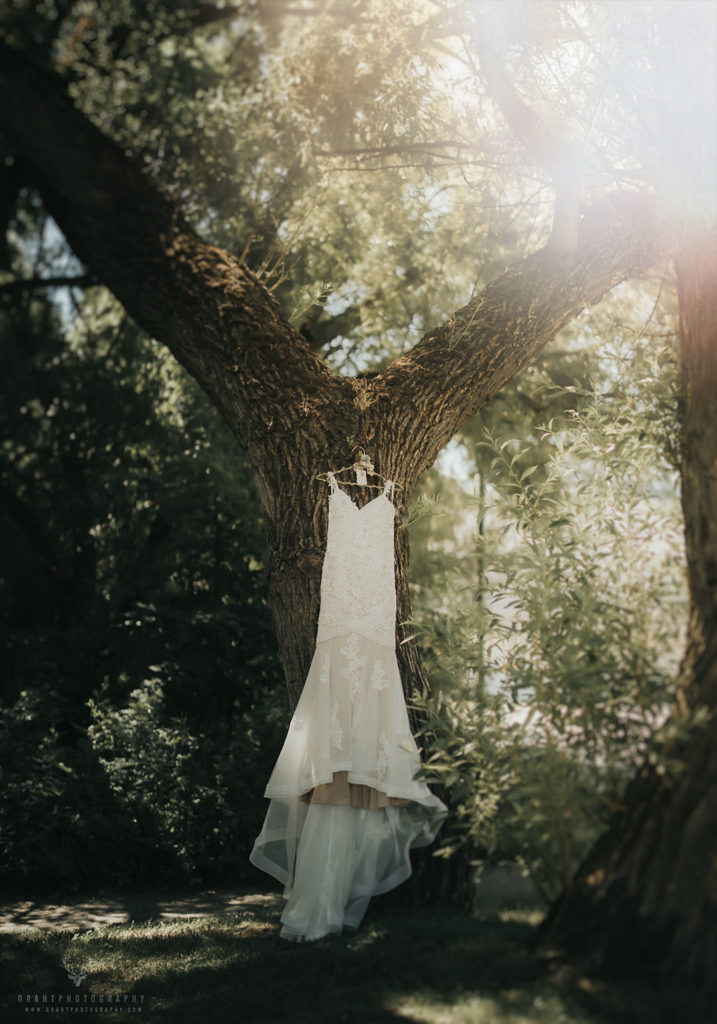 Over in the guys room, we had a respectable trouser-train going.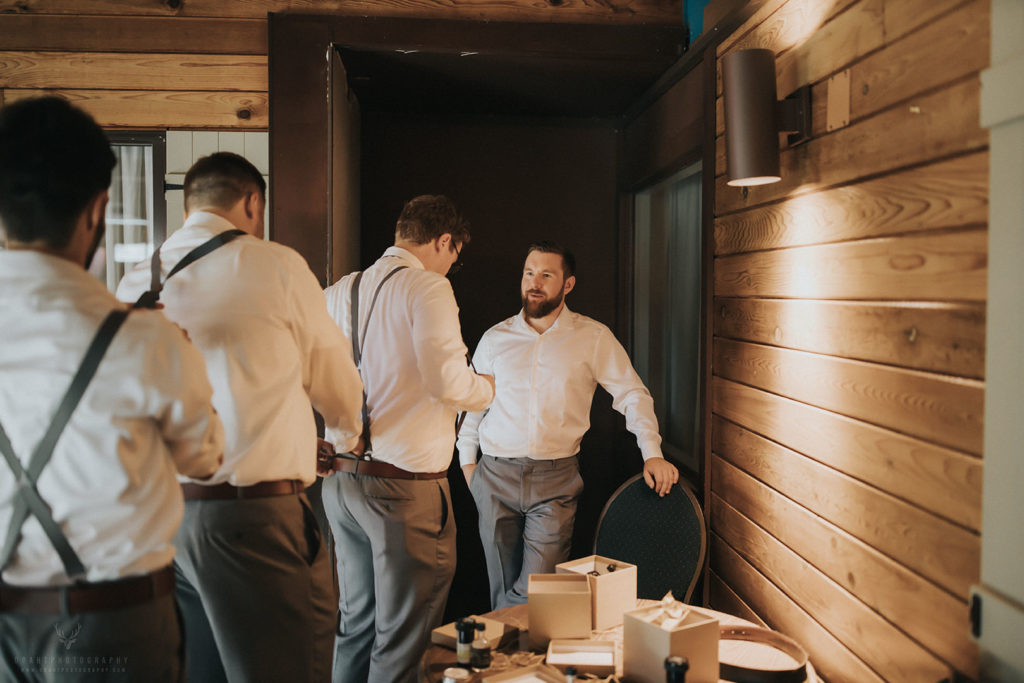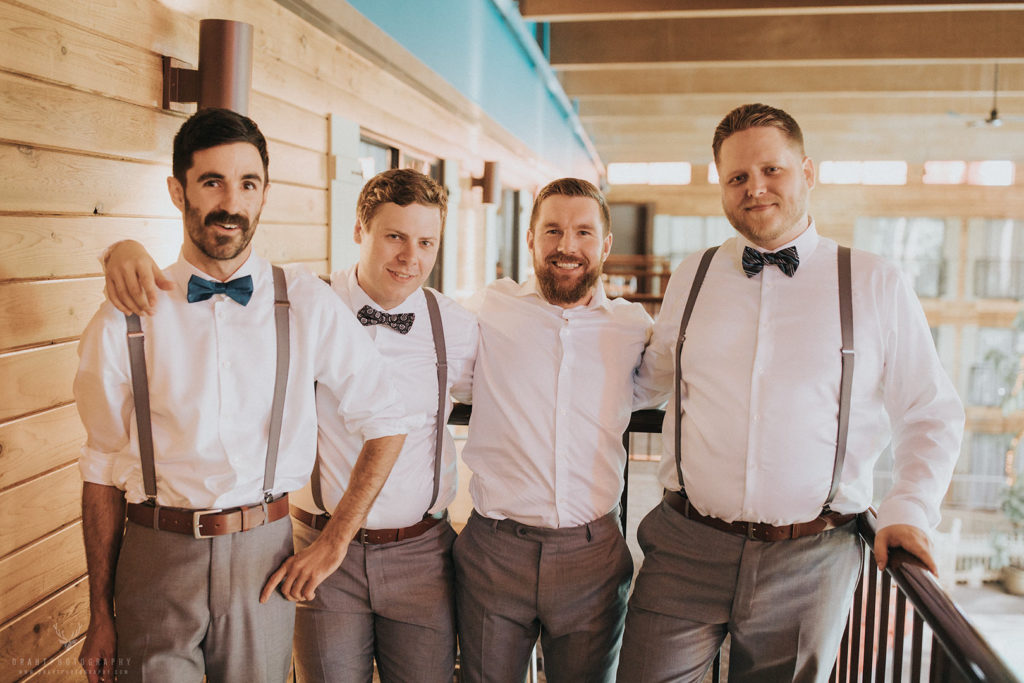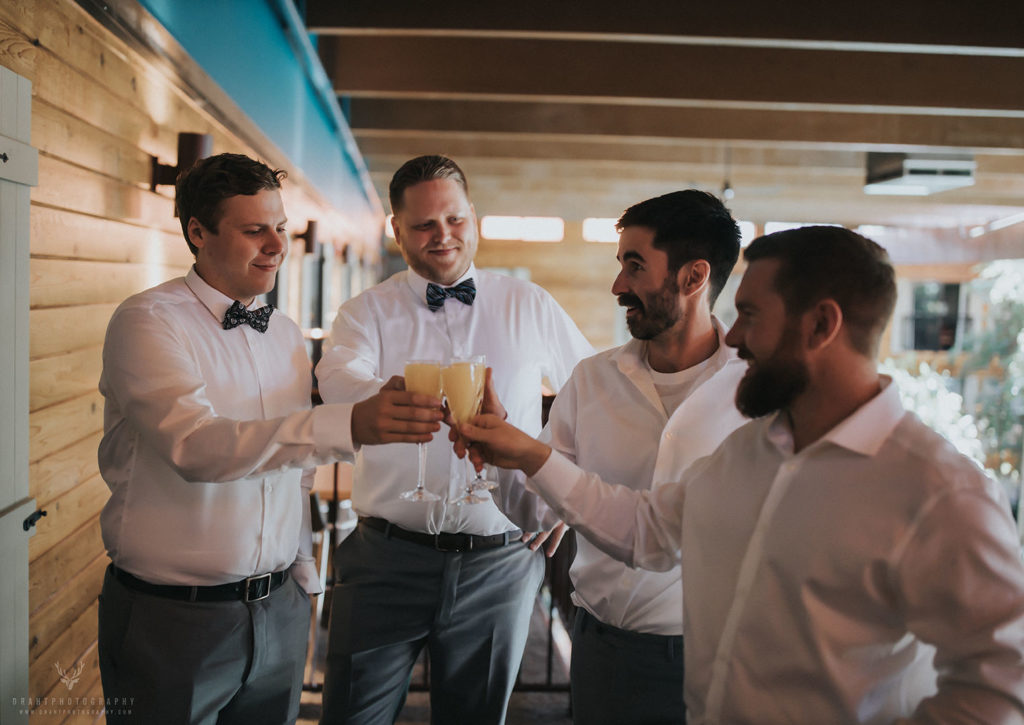 A few final touches, and our groom was ready to marry!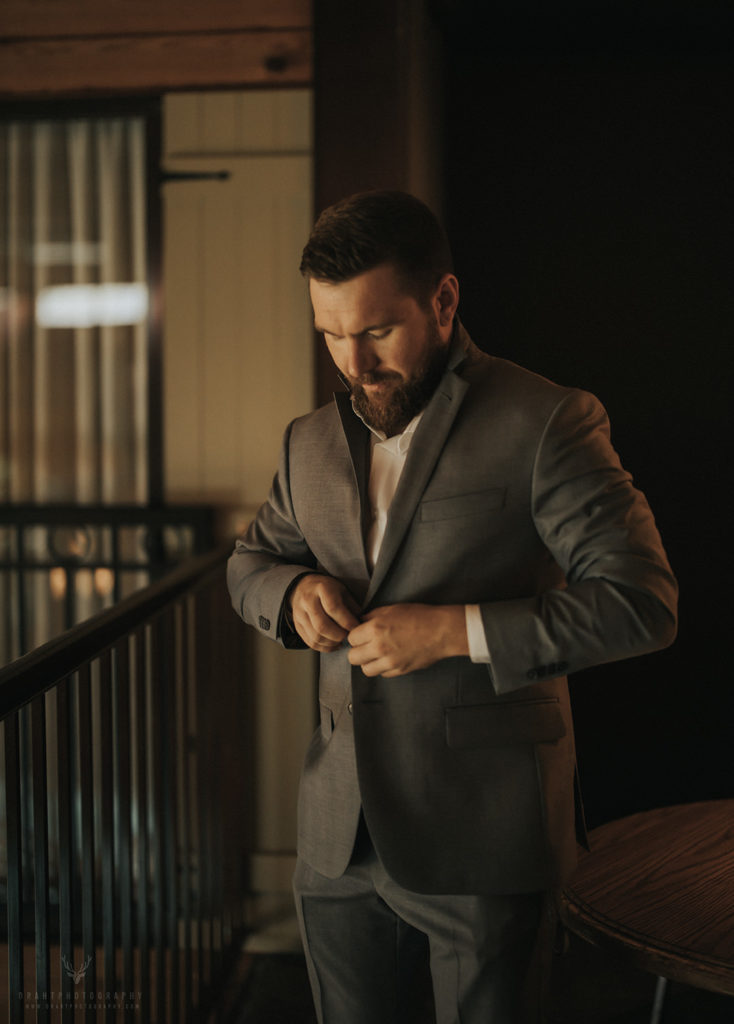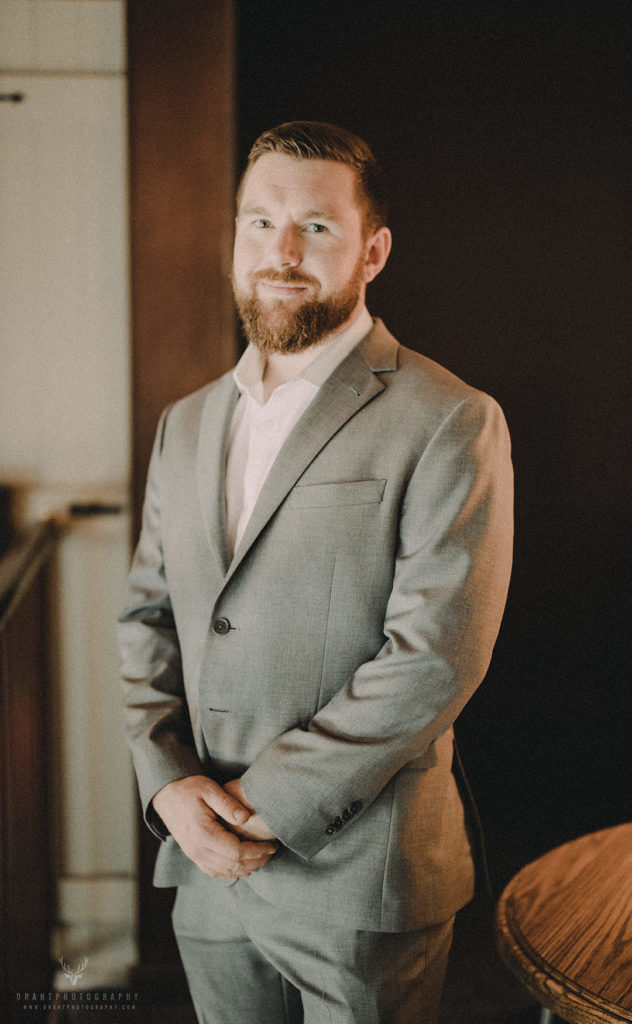 Upstairs, the girls were getting the dress ready. Shout out to Mikaela Decoffe for the amazing makeup job!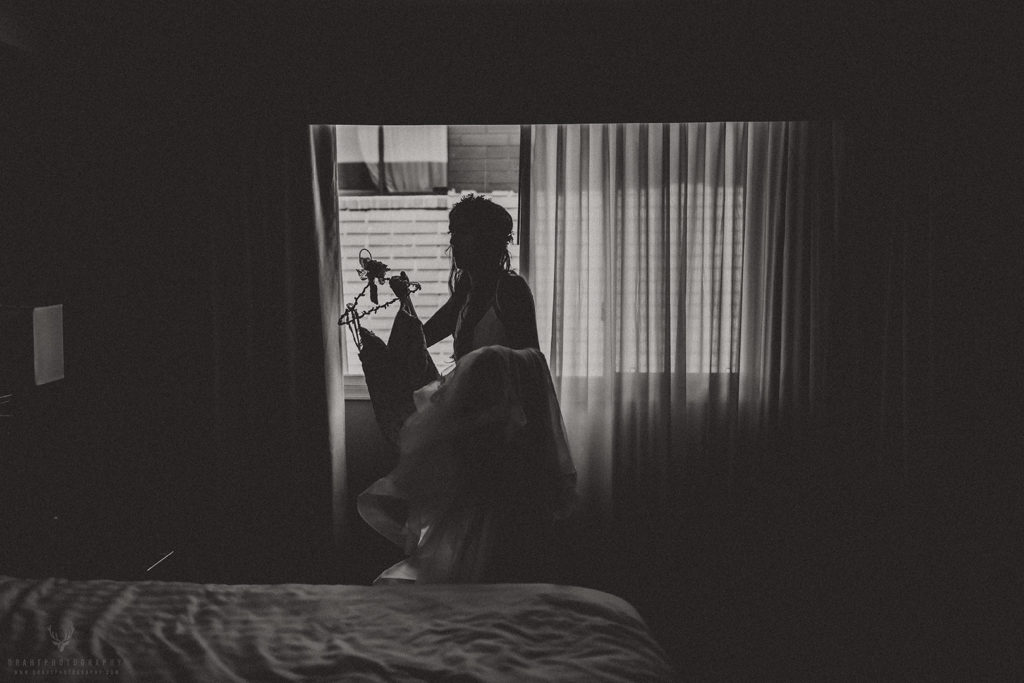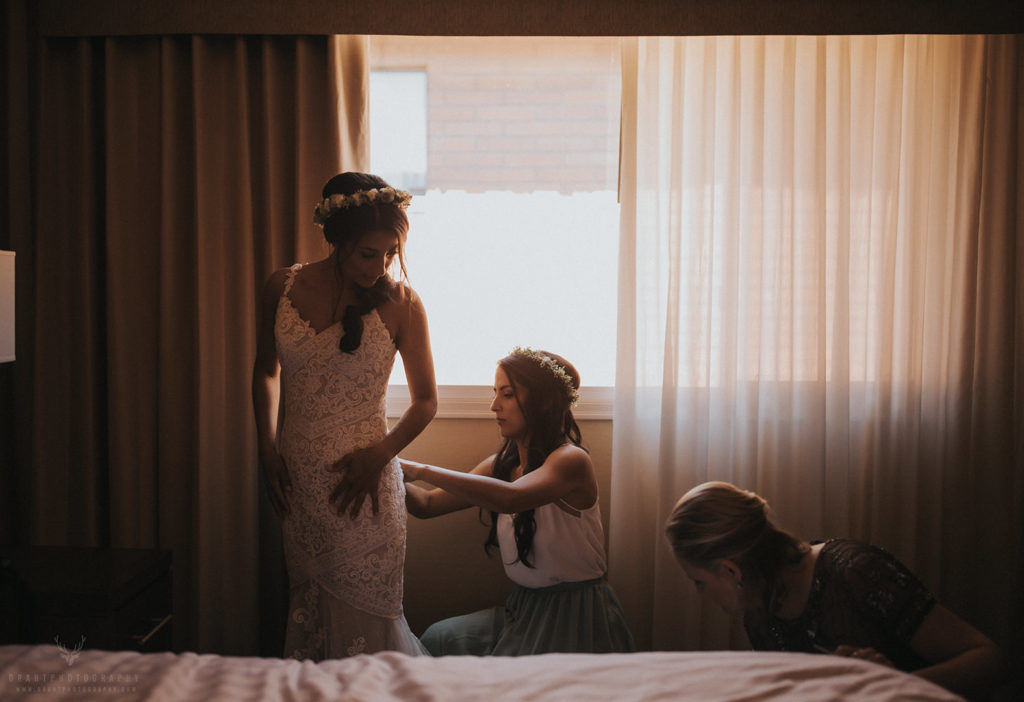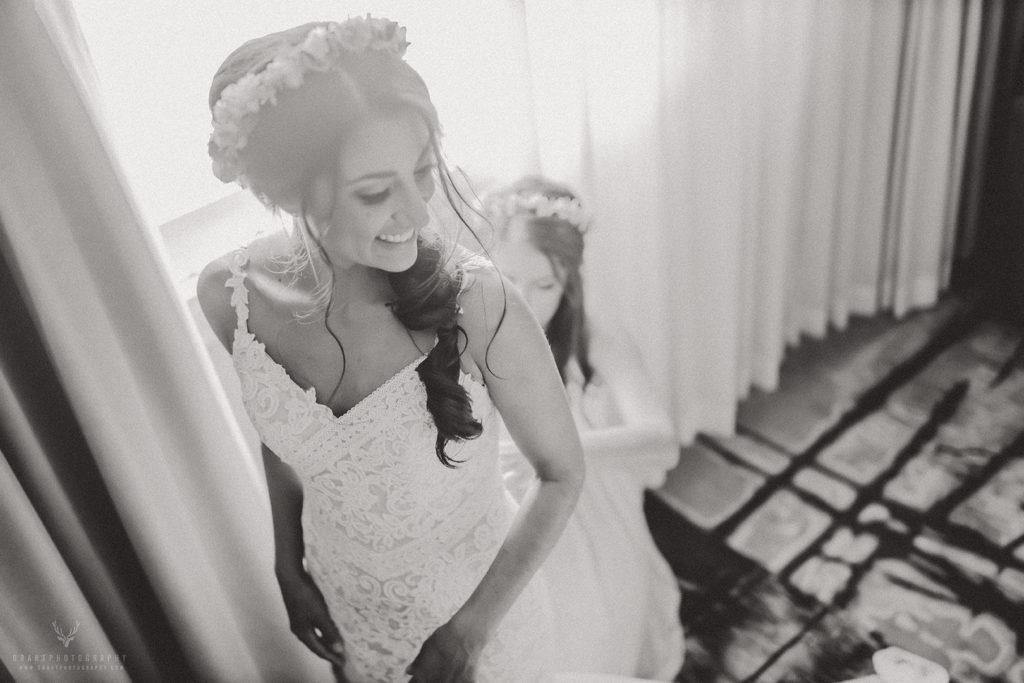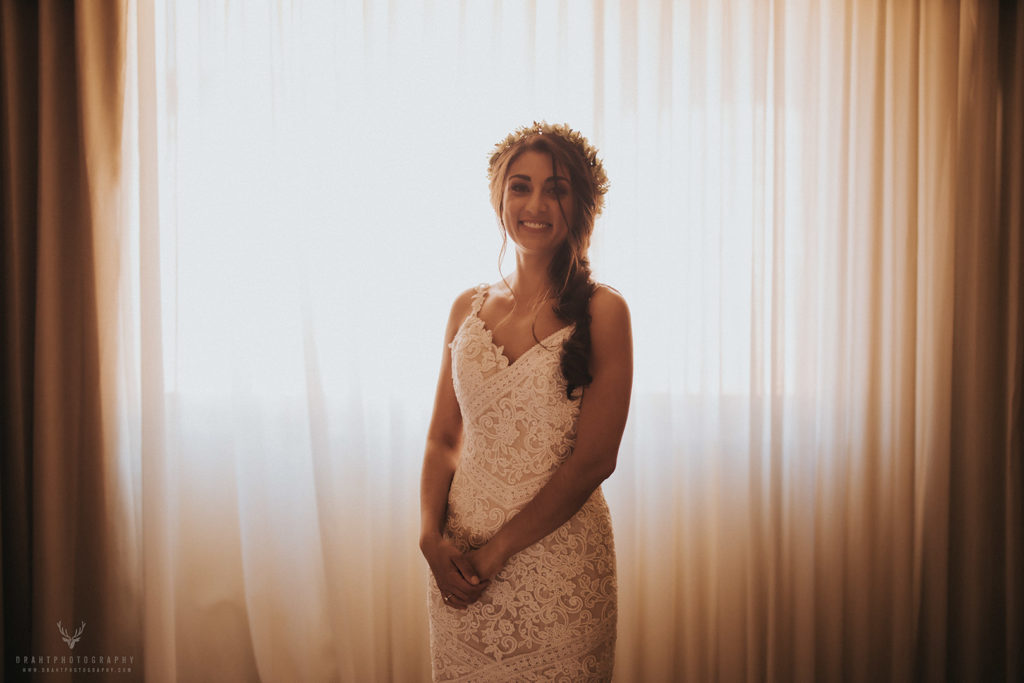 Let's talk a little about Mabel Lake Lodge. It's a magical place, deep in Lumby. Right along the creek, it also runs adjacent to a meadow and some unique trees. You can walk up the old fisheries path right to the river and dip your toes in on a hot day. It's a little slice of heaven, and one of my favourite places in all the Okanagan to shoot.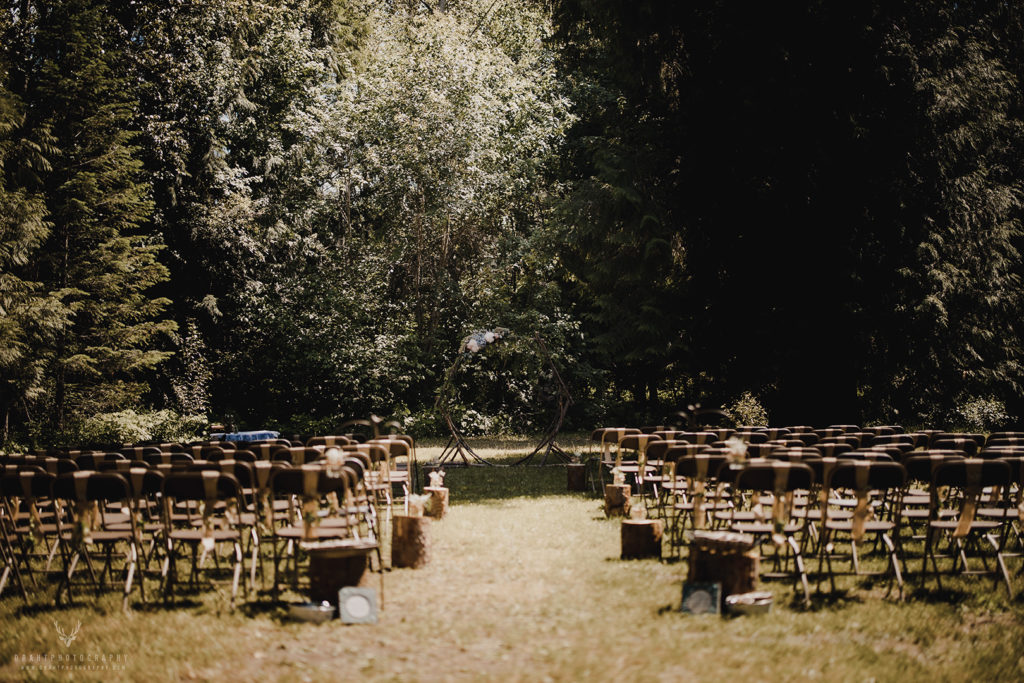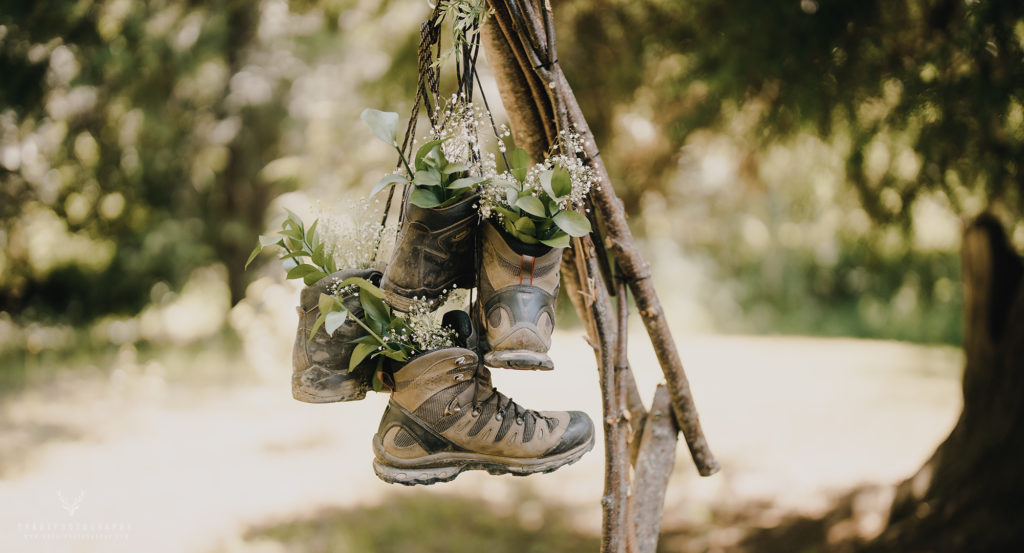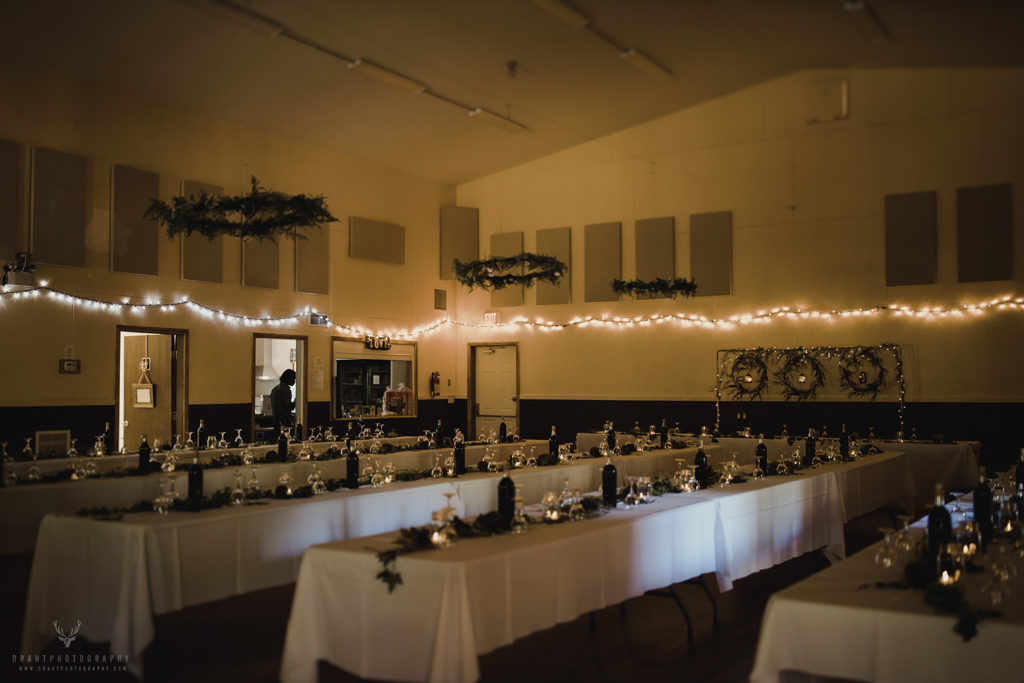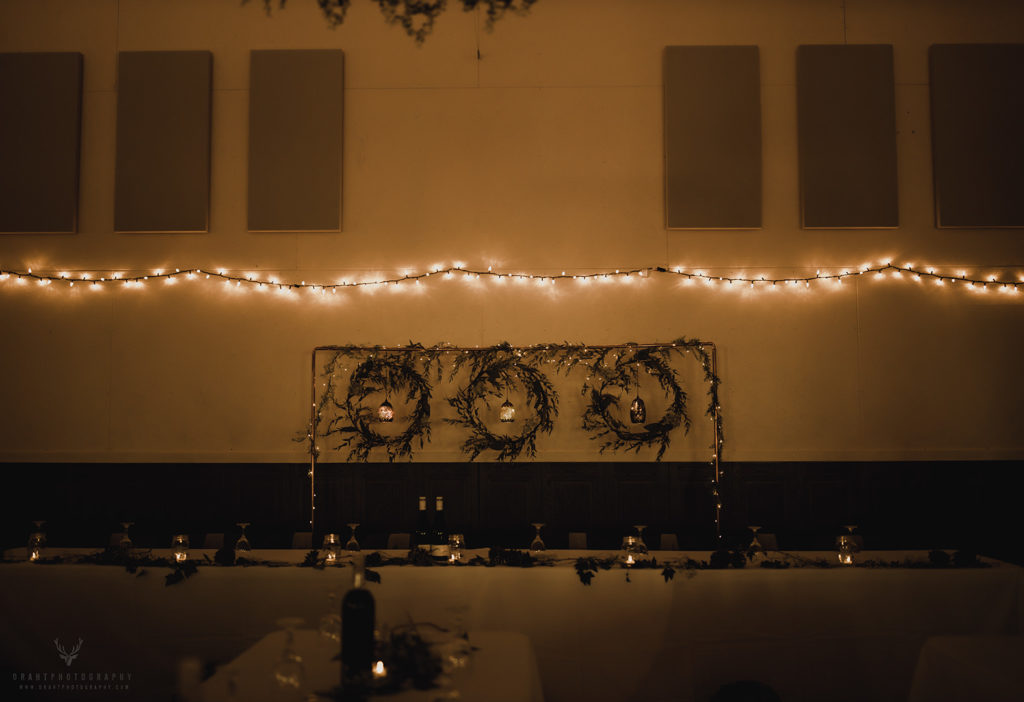 Outside, ceremony time was right at three, and everyone was ready. Including our groom, when he first glanced his bride.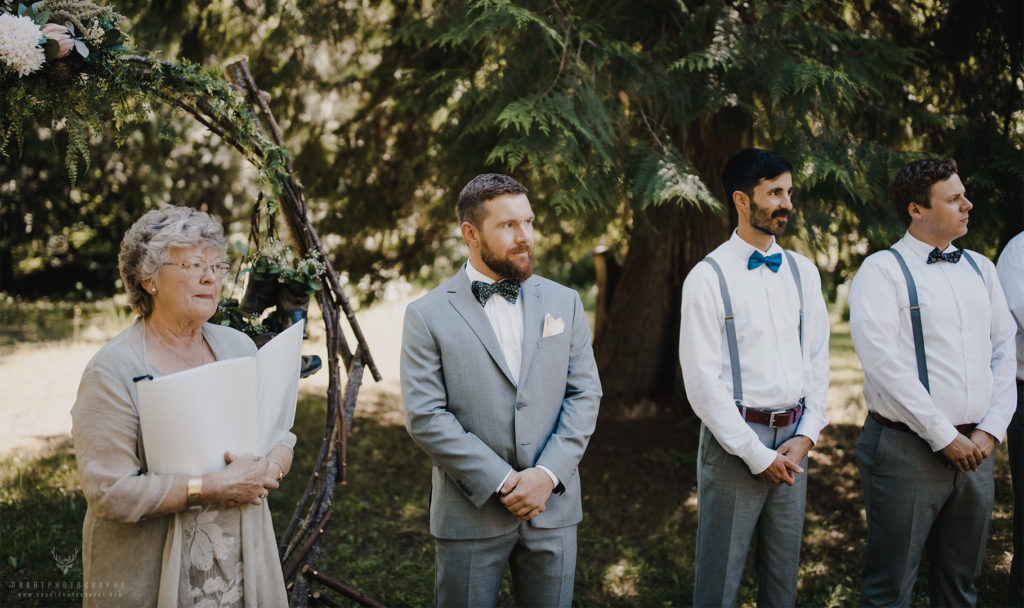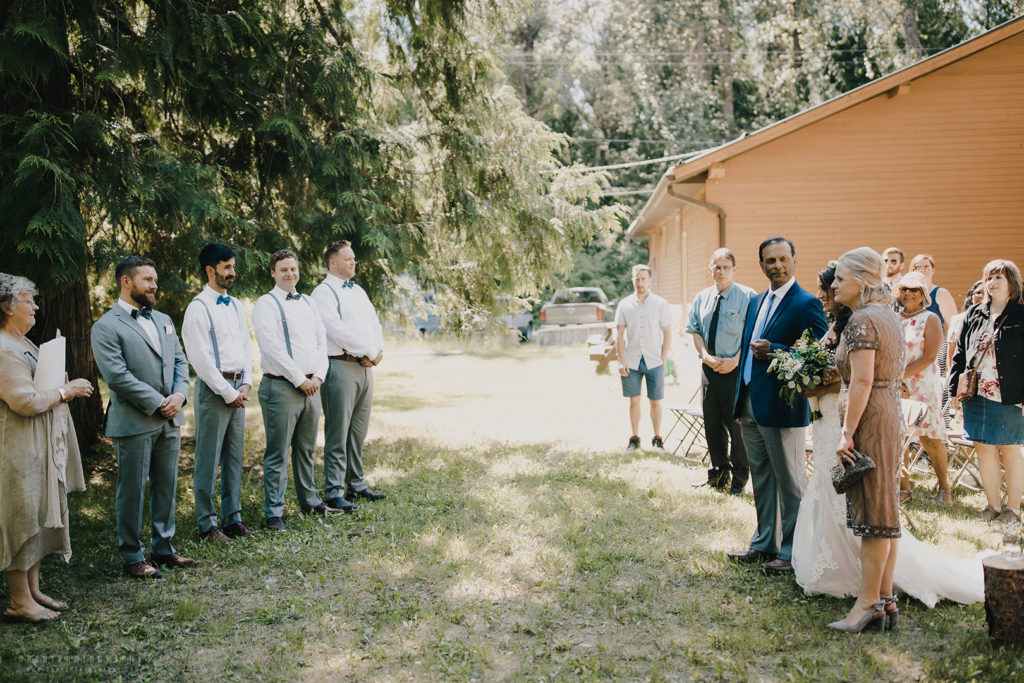 That, just above, is one of my favourite shots. I have to use a two camera set up to get it, because there needs to be an immediate switch from face tracking 70-200mm and 35mm, and it's so worth it.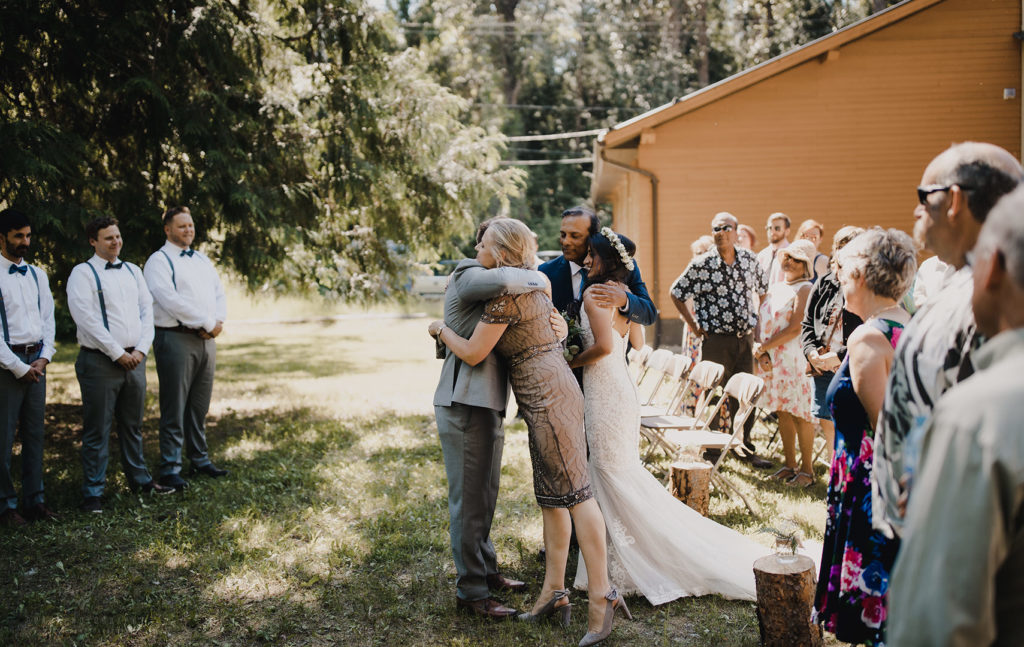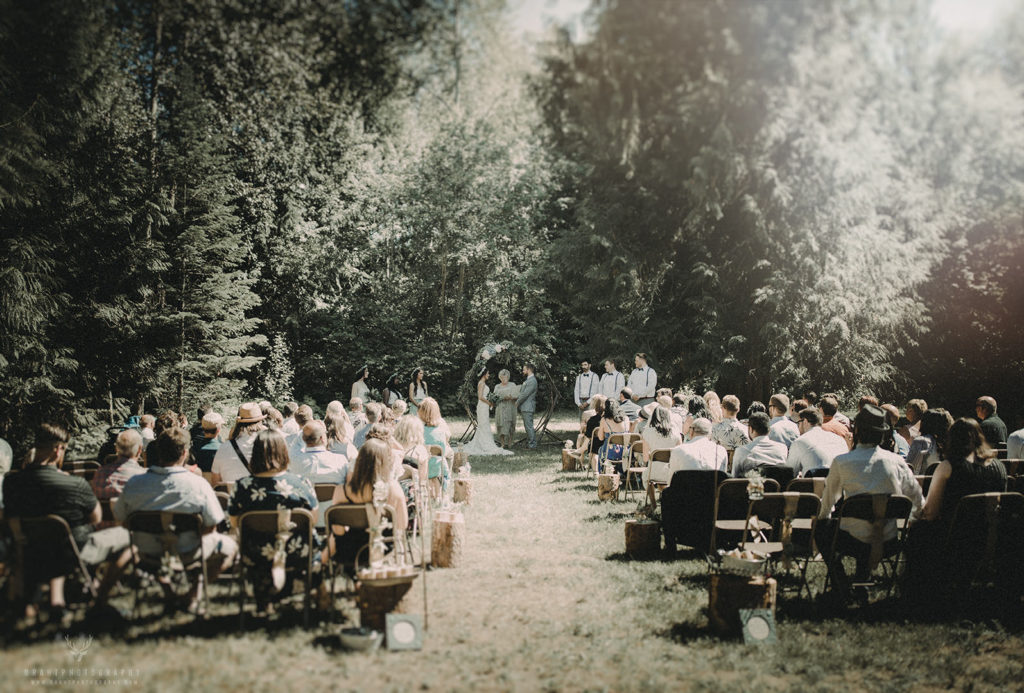 The ceremony was lovely, like something out of a fairy tale. Light filtered through the tall evergreen trees, as they recounted their vows in front of a rapt audience.
And then, the kiss and the dance up the aisle!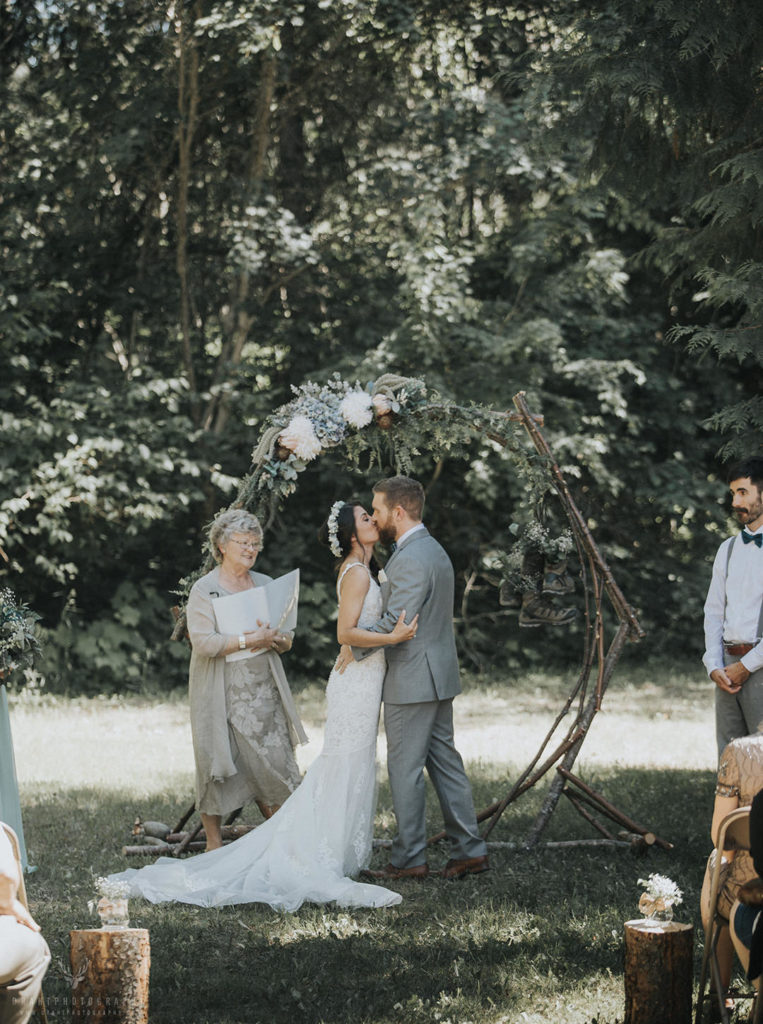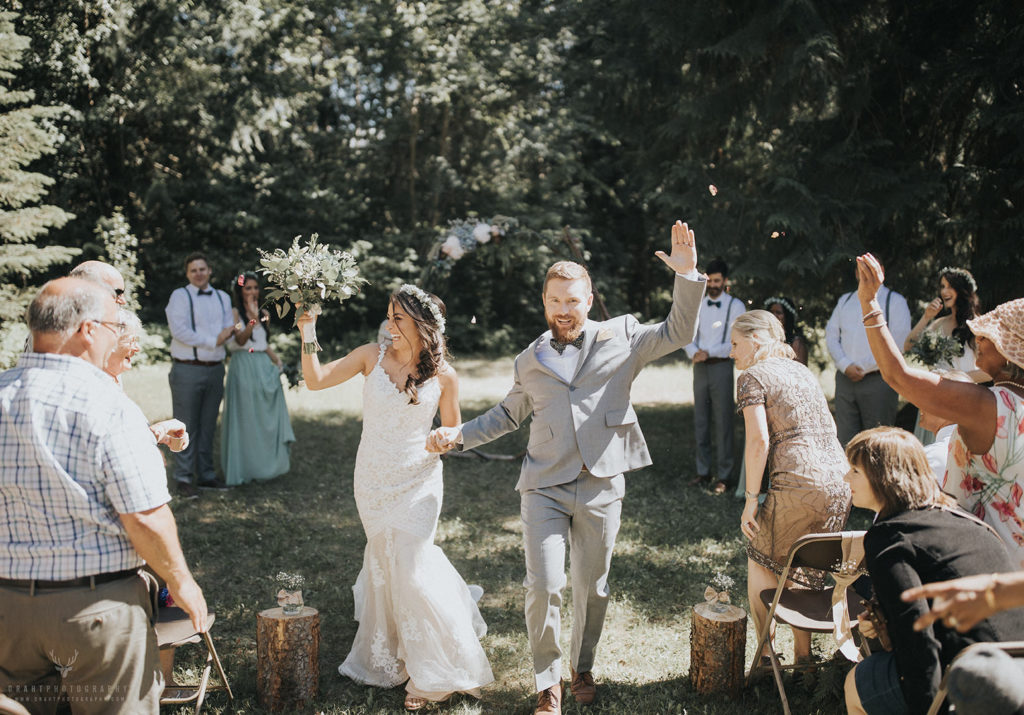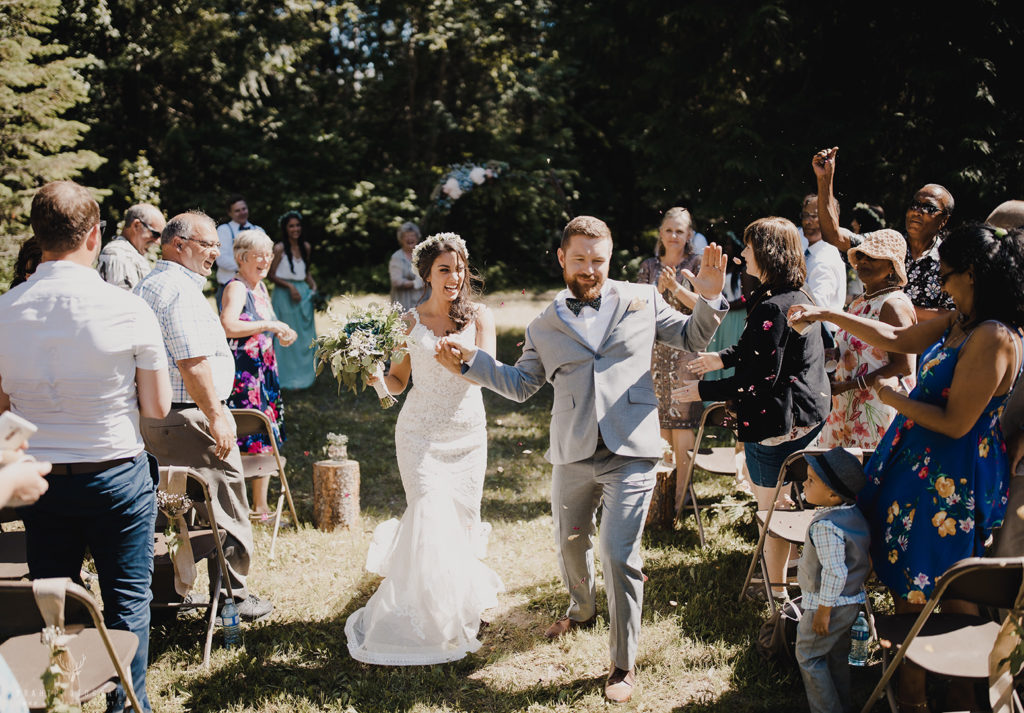 After family photos, we disappeared into a meadow behind the hall to take some formals. Some of my favourite formals actually.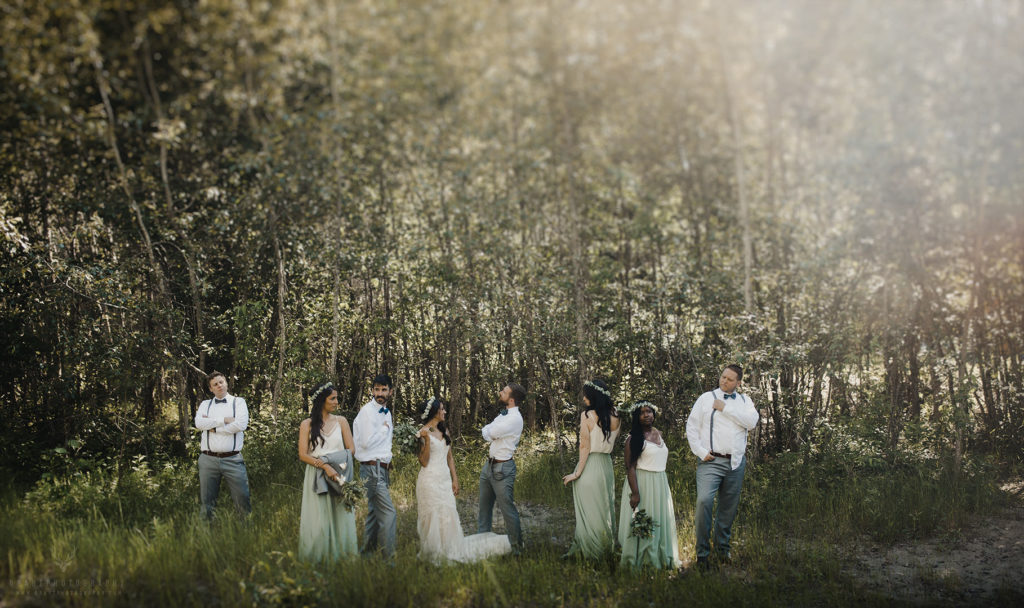 That's how you arrange a group shot. Now, the girls. Let's take a good look at these flowers!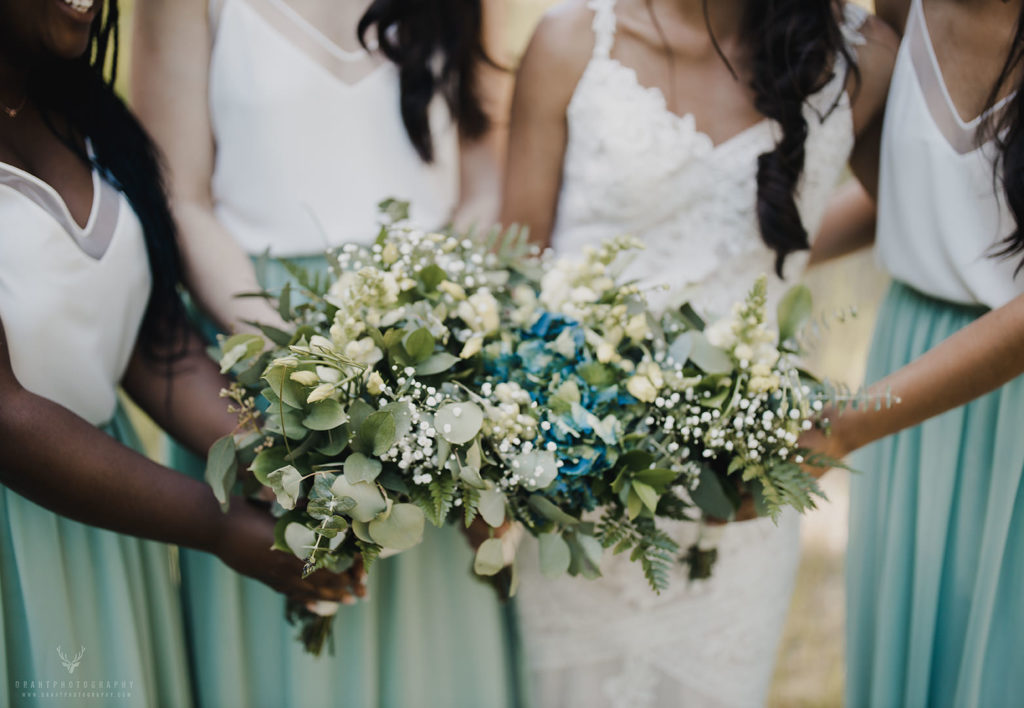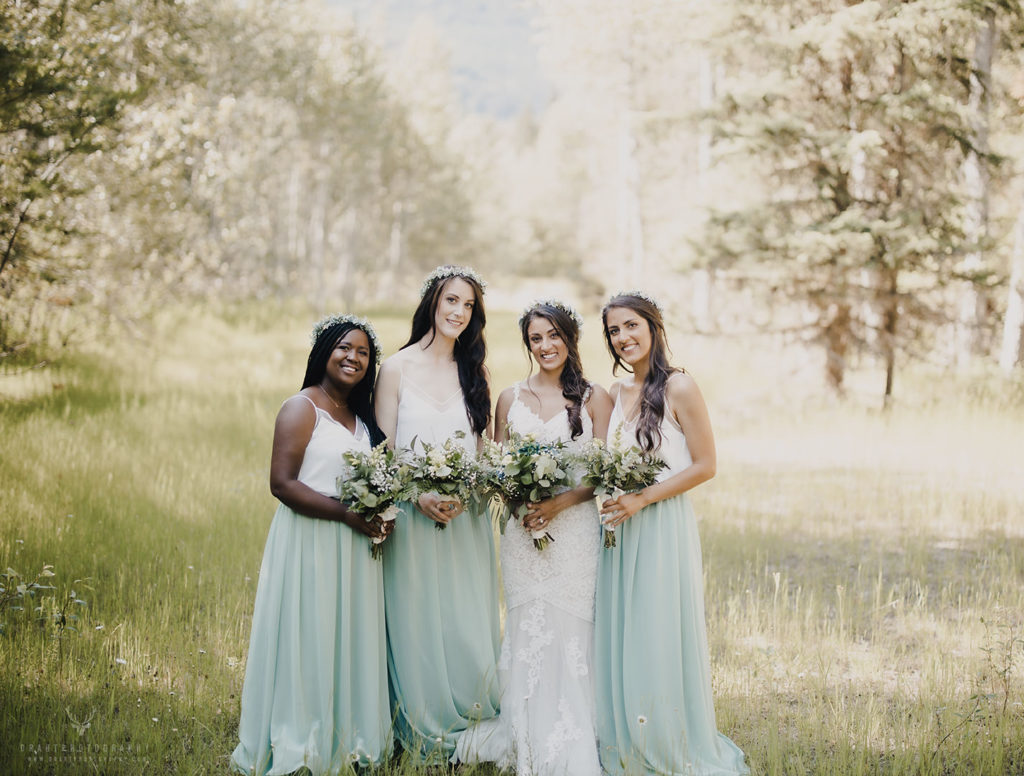 The guys looked great too.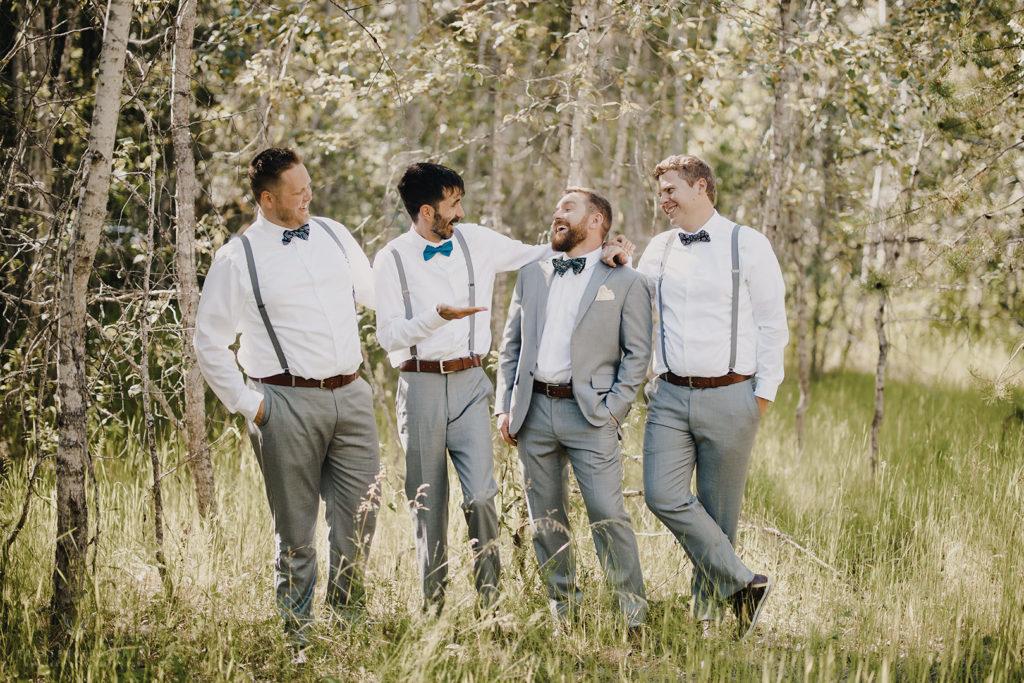 After a show of support to show our groom how much he is loved, we disappeared into the woods for more photos.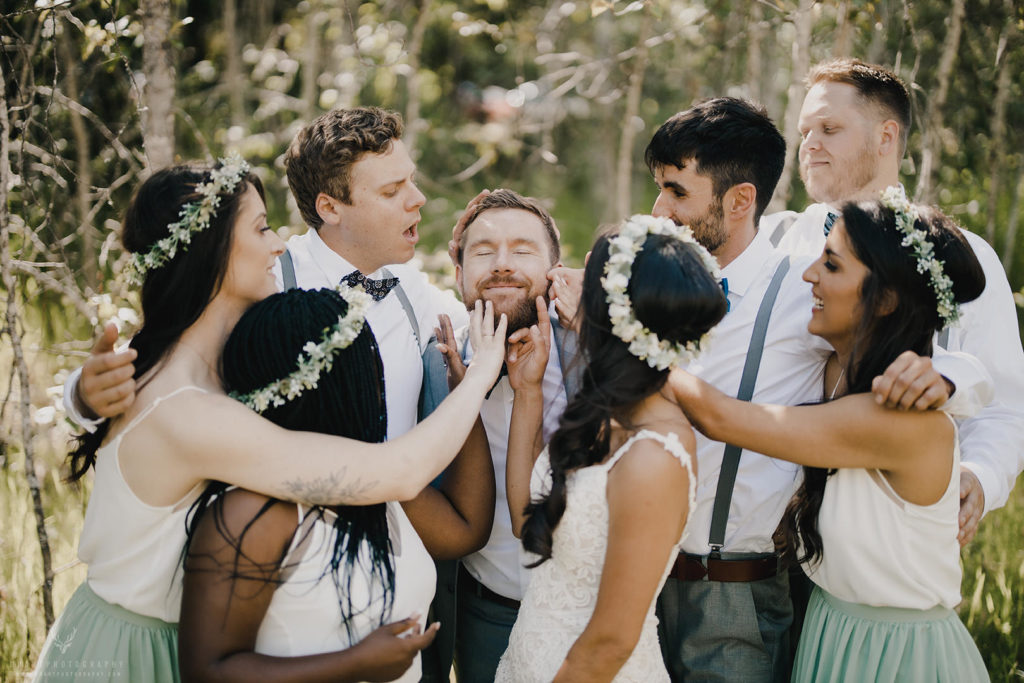 The photos turned out better than I could have hoped. If you're been following this blog, you know I love the green unmanicured grass, tall trees, leaves, and blue skies. We had an abundance of all of this. Also driftwood!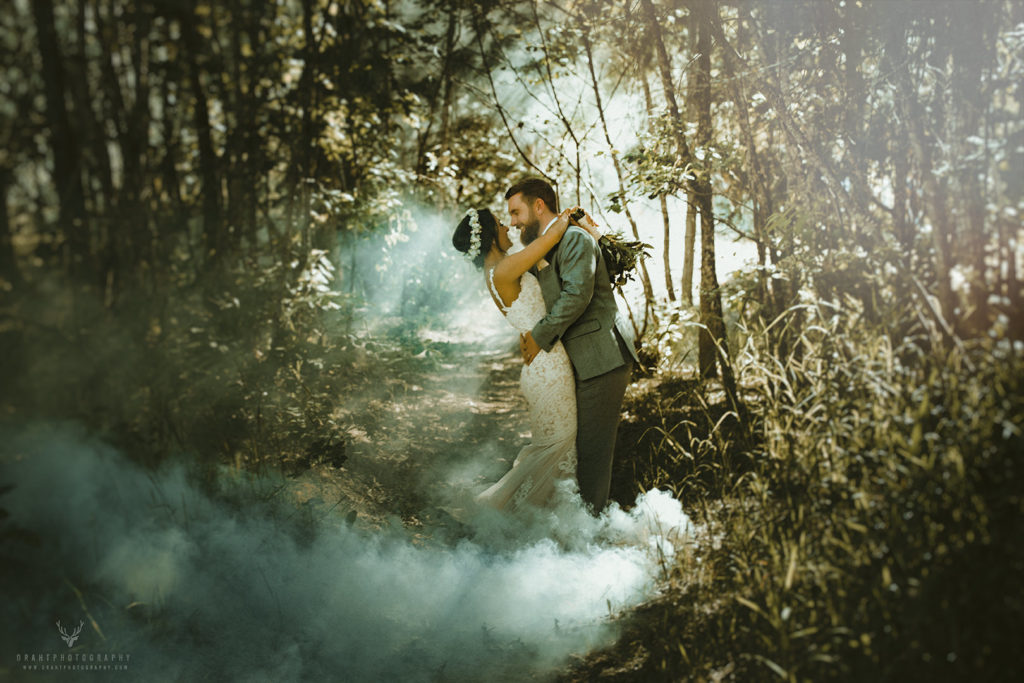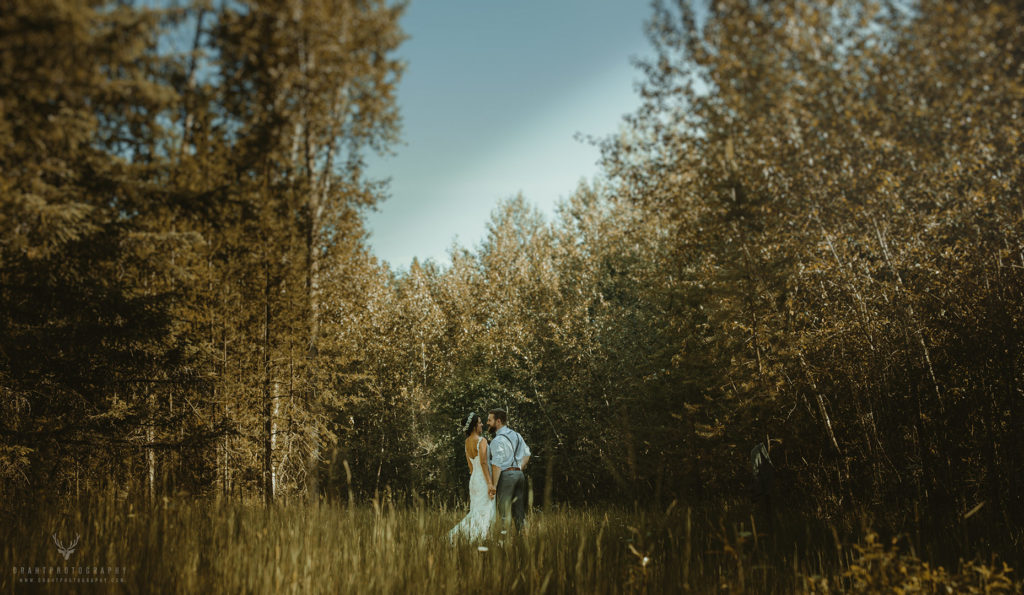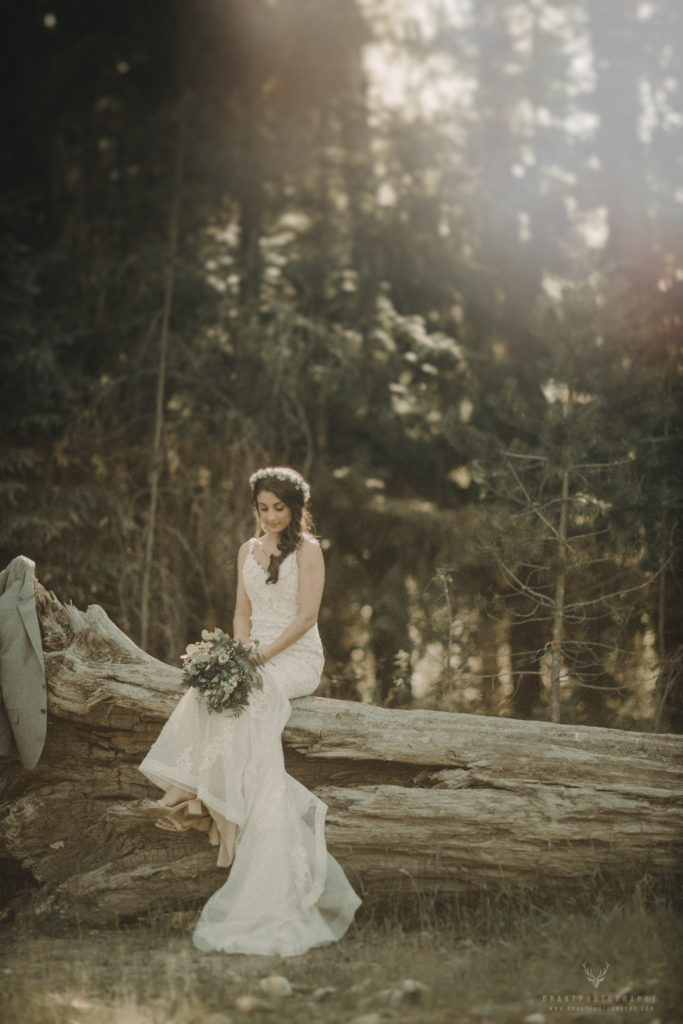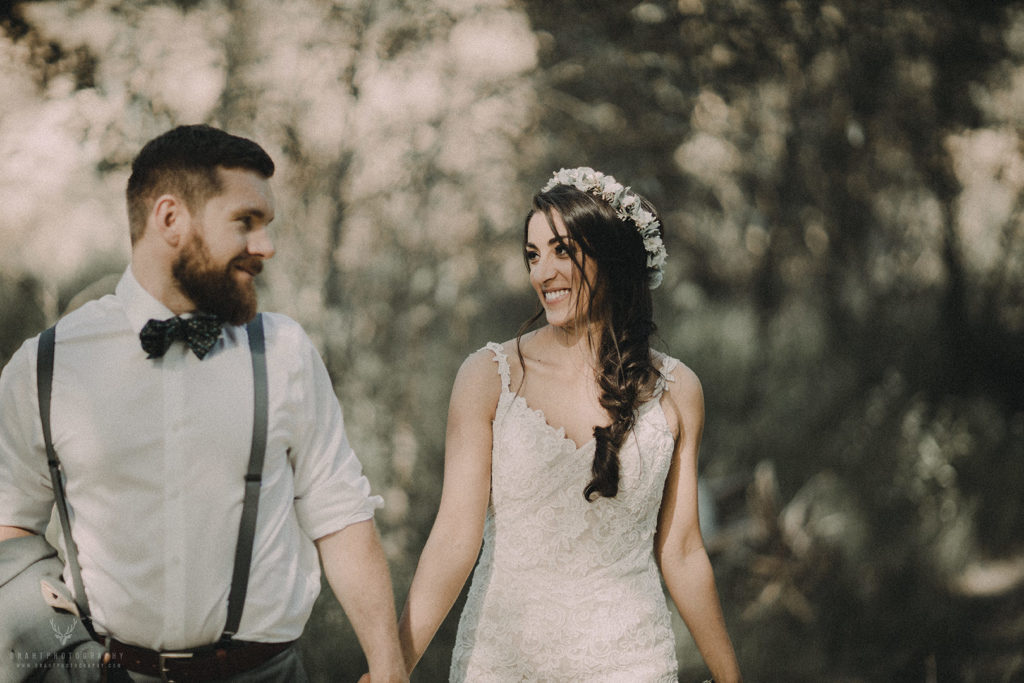 Unfortunately, though, this is where I'll have to leave you. Keep in mind, this isn't all the photos. This is a whopper of a sampler though, 48 of the photos taken today.
If you'd like to register to receive access to the photos once they're done, please register here.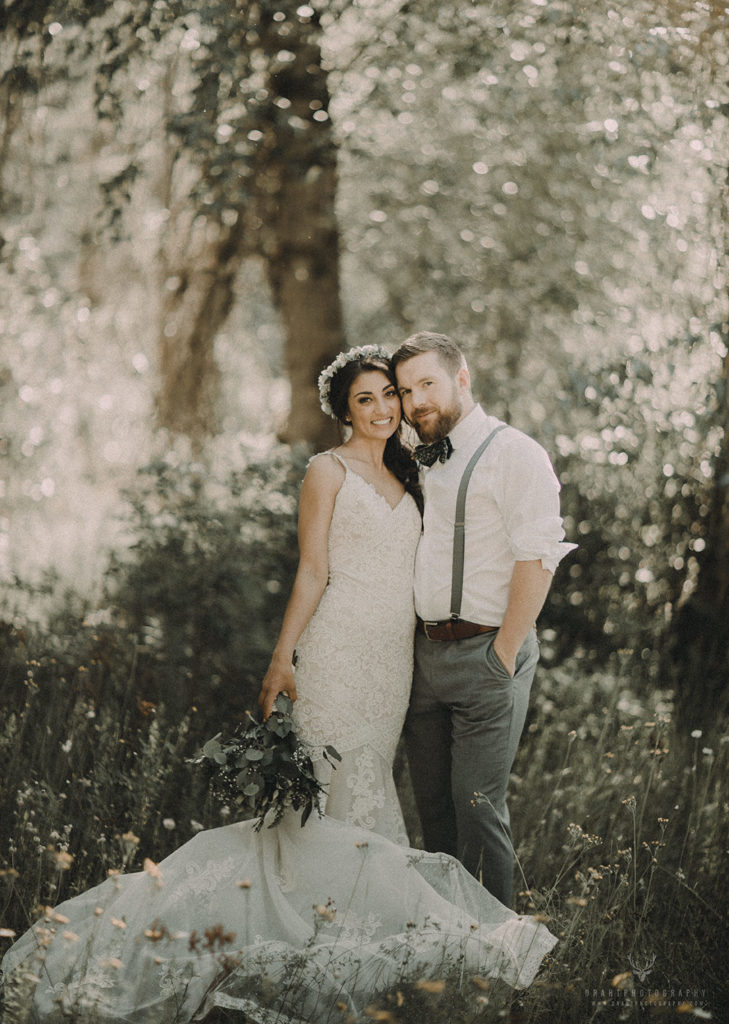 If you'd like to save any of these photos, simply long press on them on your cell phone, or right click on them on your computer. Then select, "Open in new tab" – you'll be able to save from there.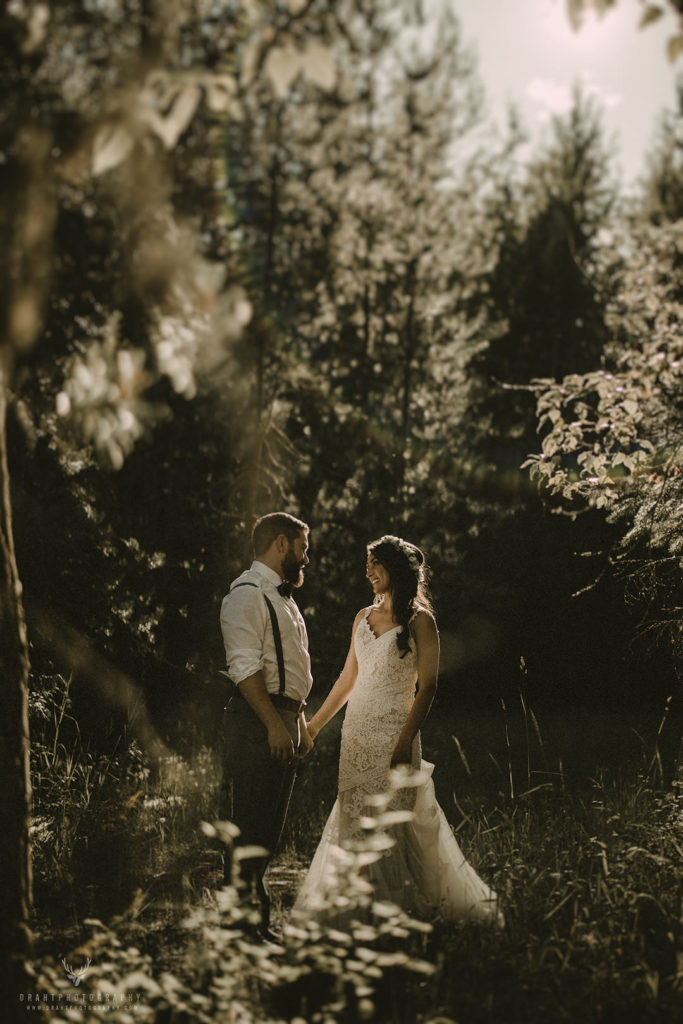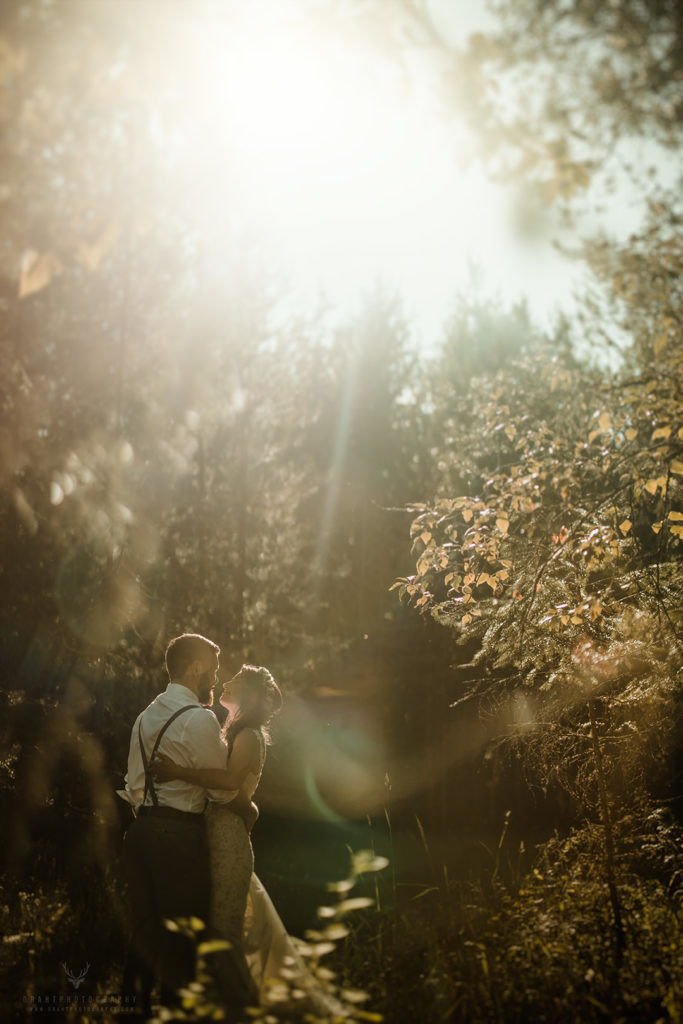 Thank you for reading this far. I put a lot of time and work into these sneak peeks (It's 3:00am I write this!) so it's great that you've taken the time to read all this!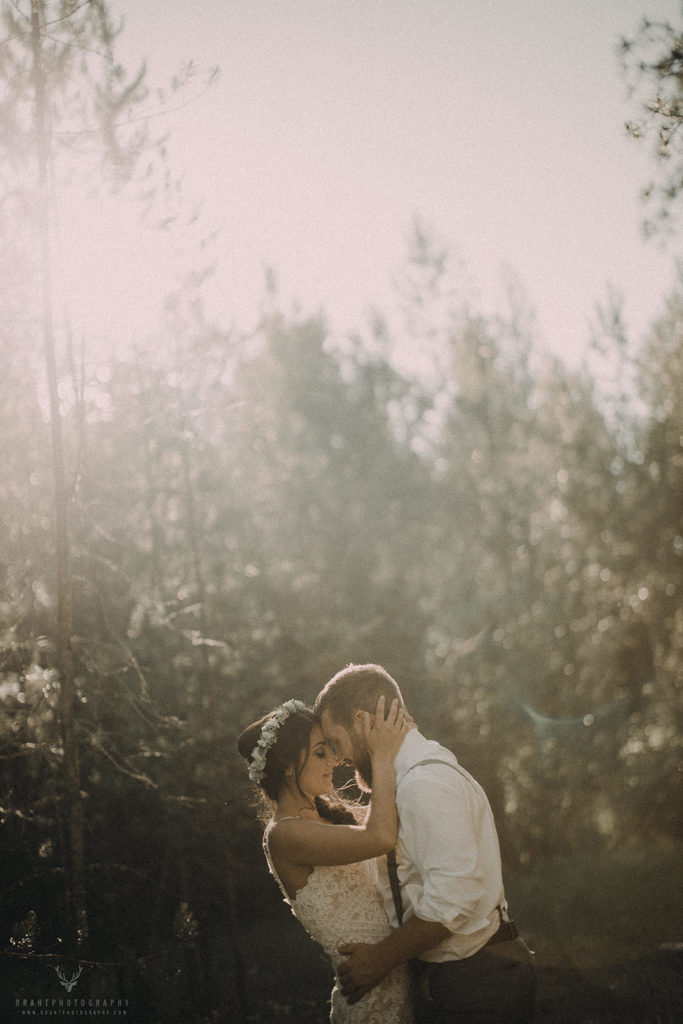 Lastly, if you'd like to stay updated, feel free to follow me on Instagram, Facebook, Twitter, or Tumblr for frequent updates. Talk to you all in a few days!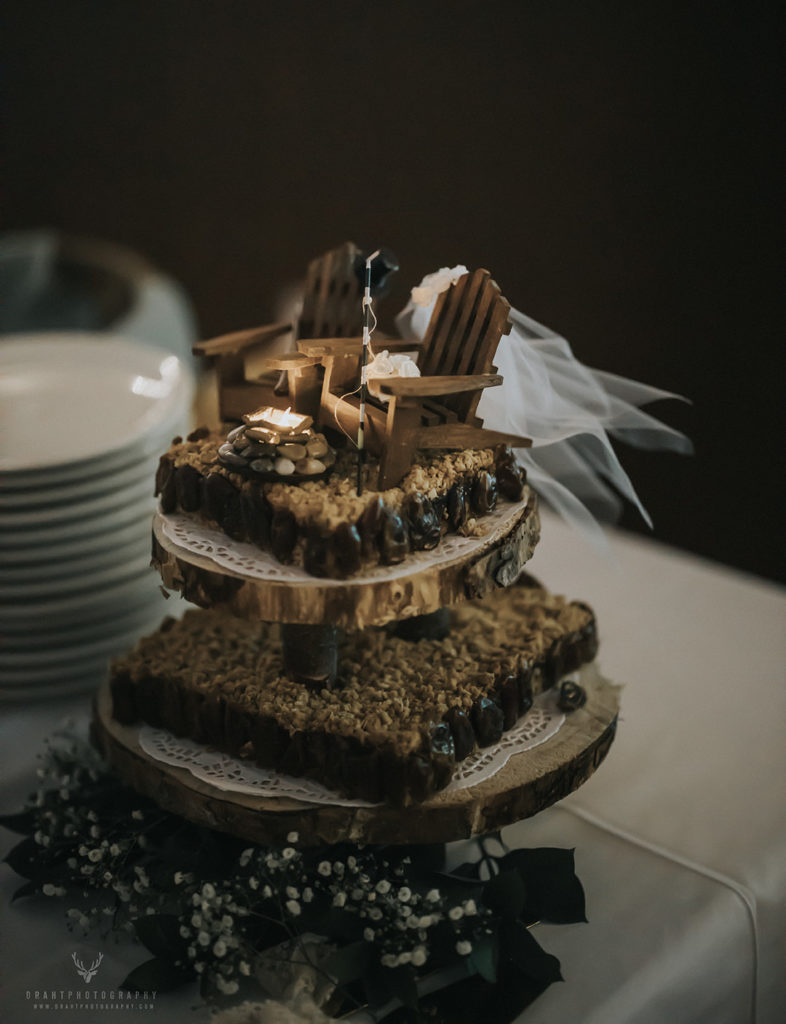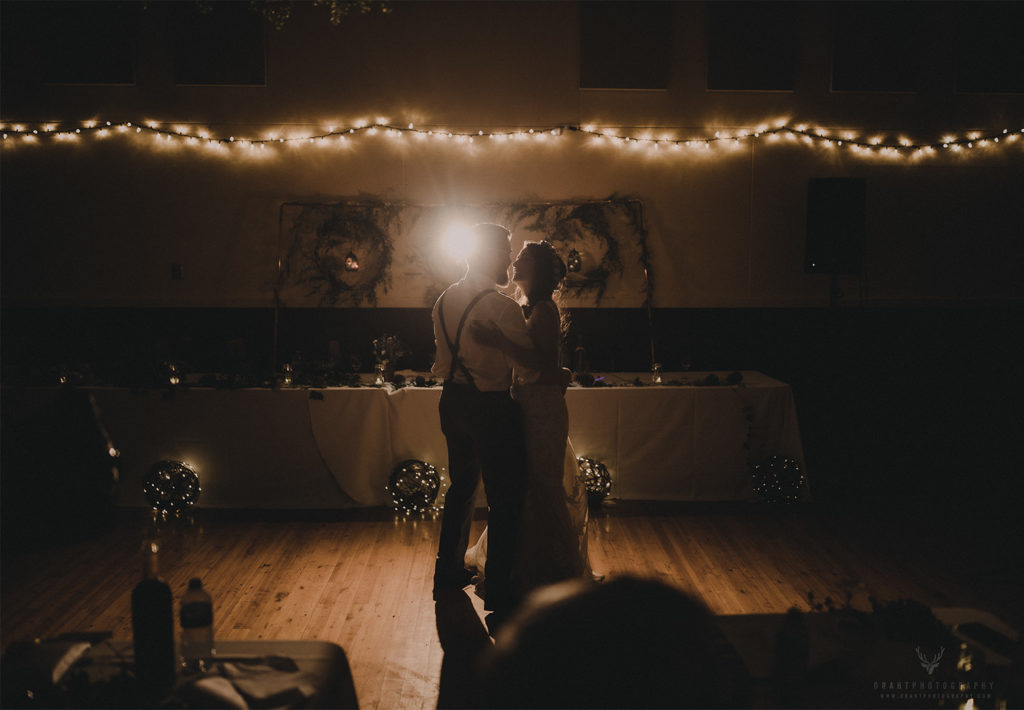 ….Maybe just one more.