S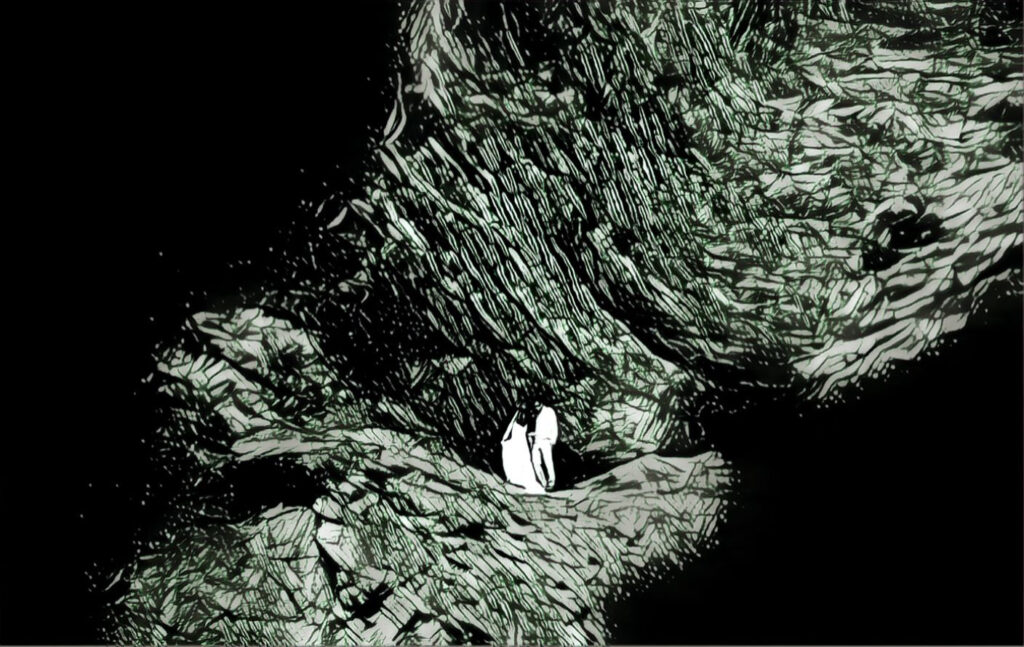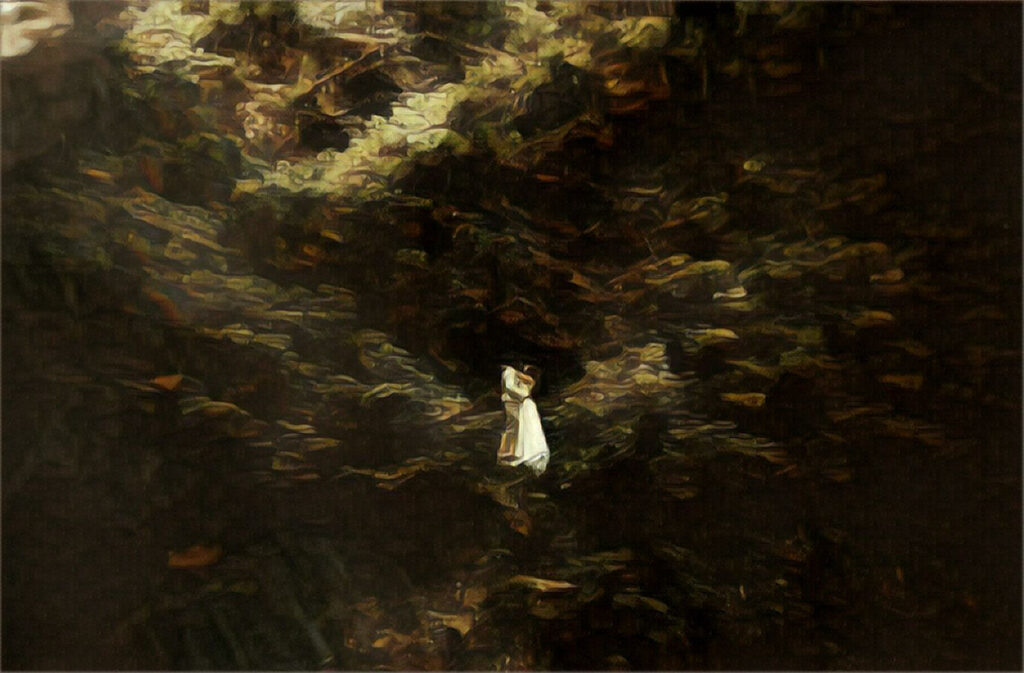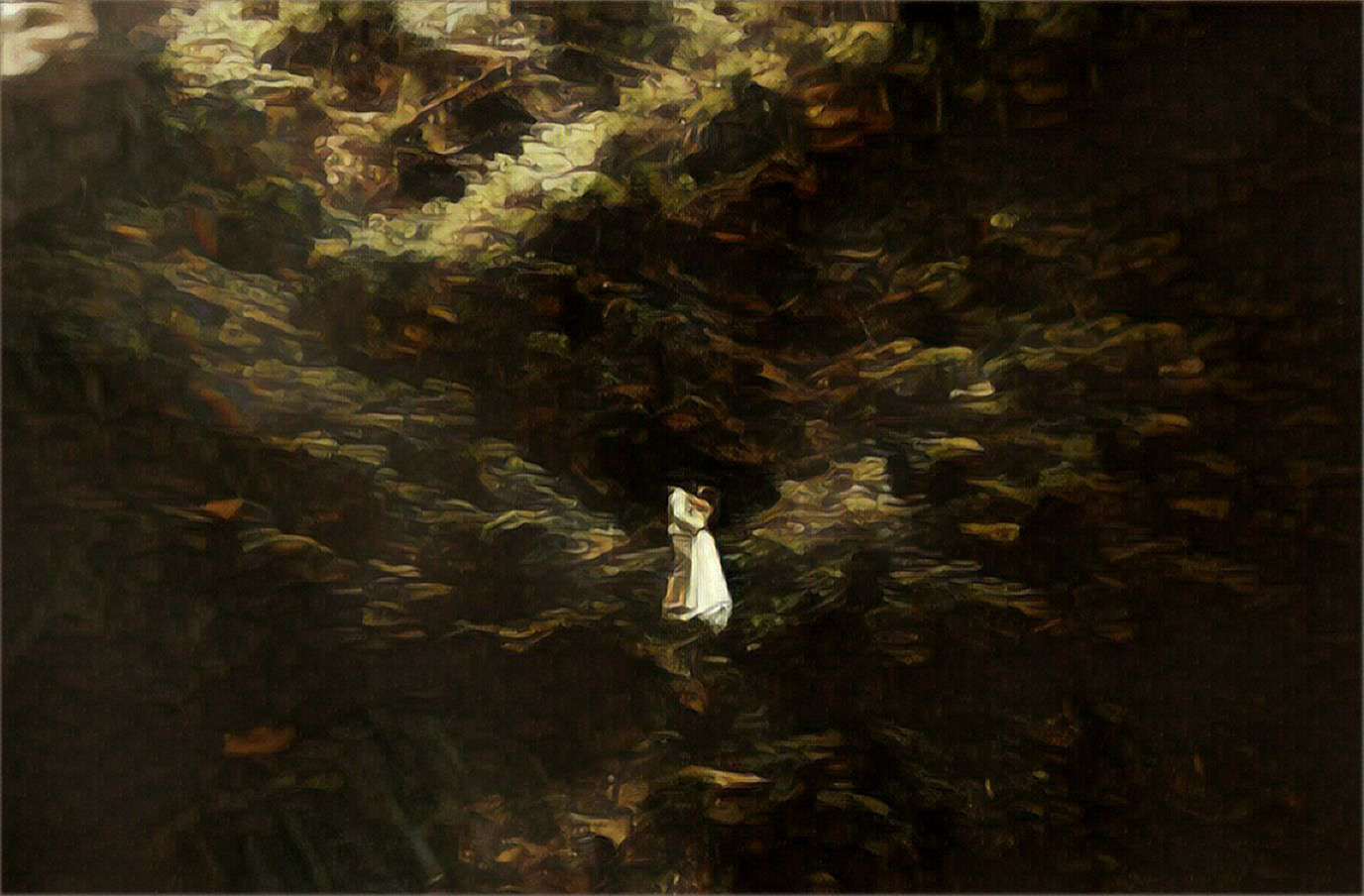 Stage 2, then four. We did our formals at Margaret Falls, and they have these incredible rock walls. On one side, there's shrubbery growing all up it, on the other side, there's rock walls. The whole valley curves upwards, however you're walking through the bottom of a deep fault line.
I'm getting ahead of myself, though. We start with some details – the rings, the dress.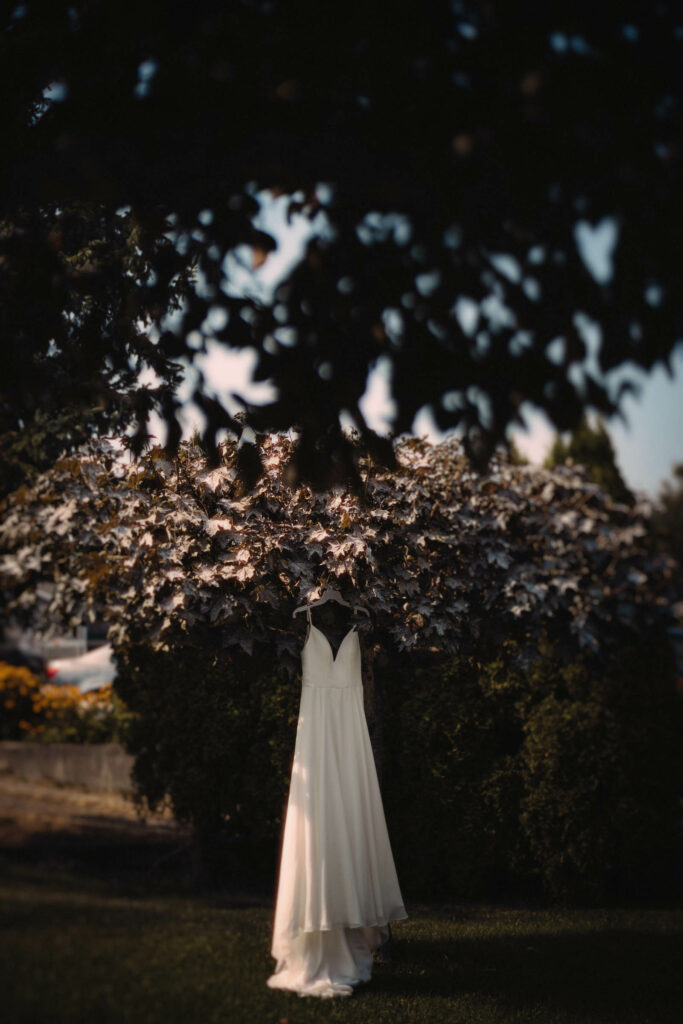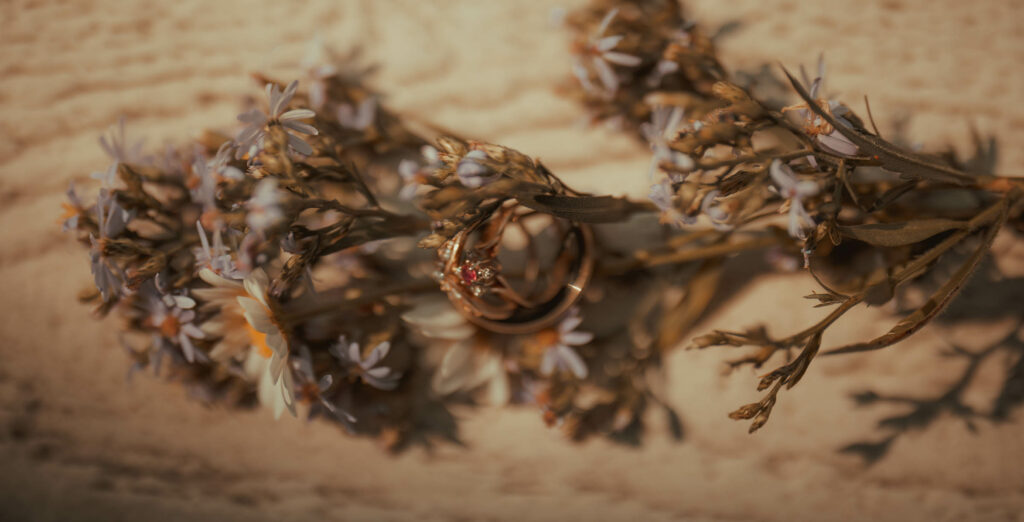 And of course, a groom getting ready. We had a first look at 2:45, and a 3:30 ceremony, so there was no time to waste!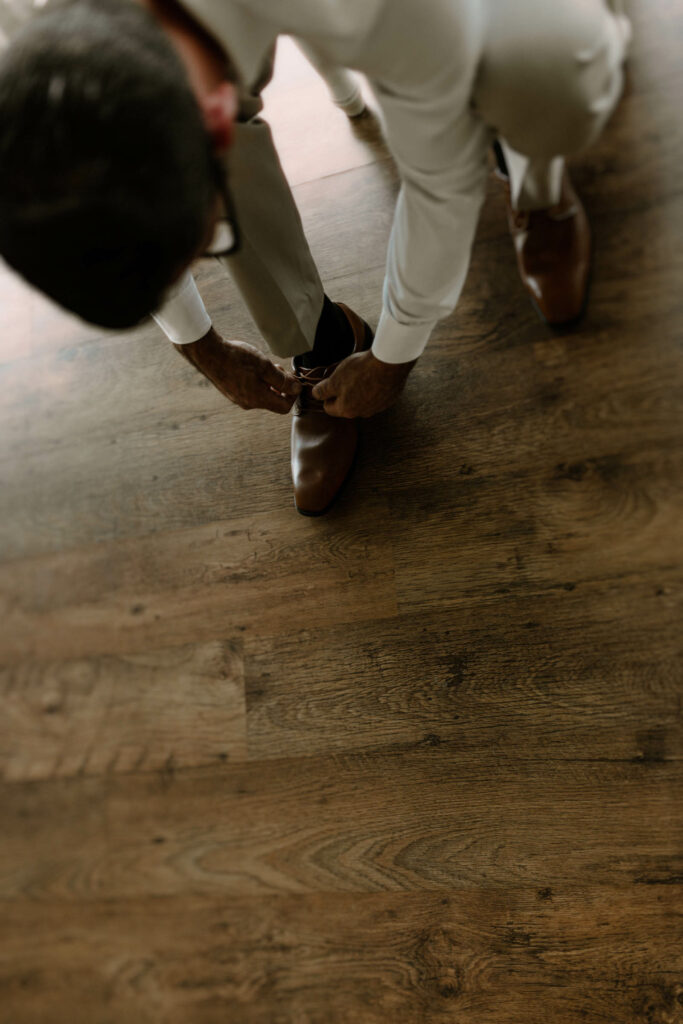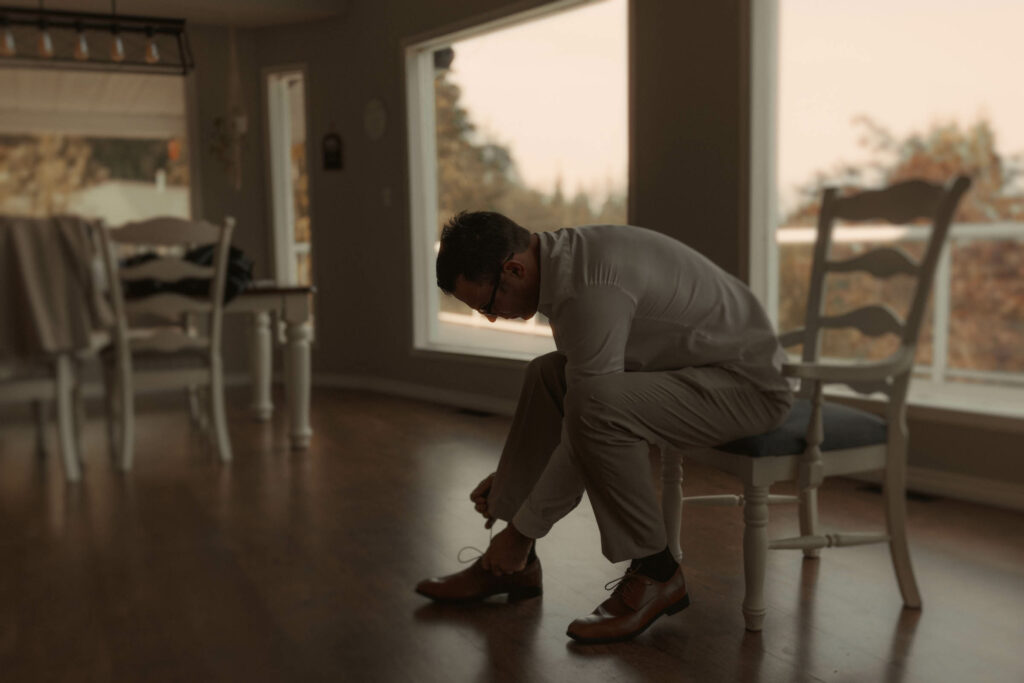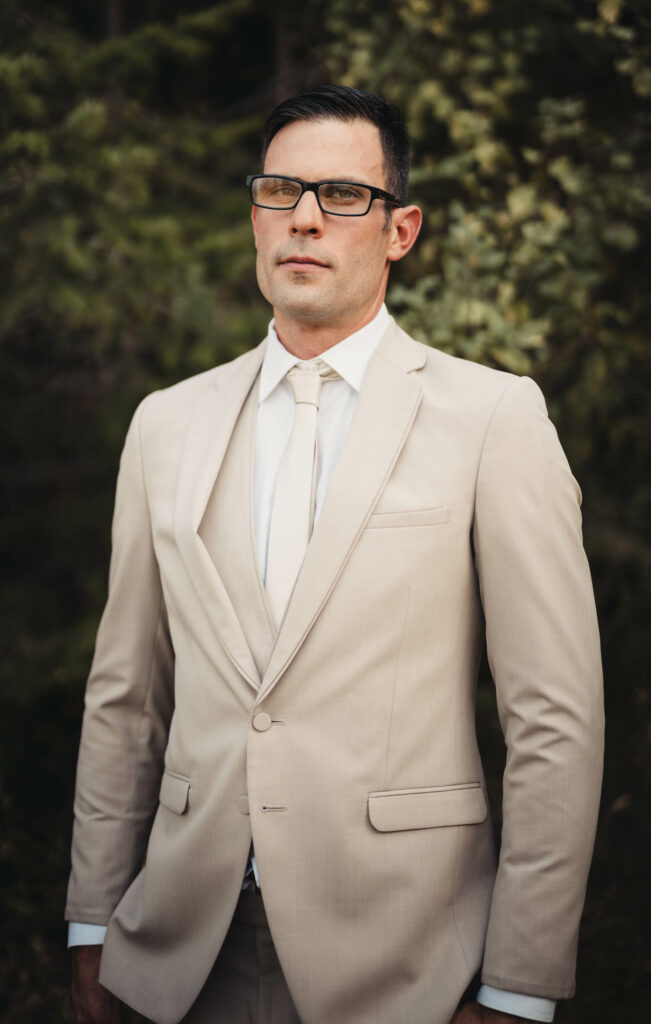 The girls were getting ready at an airbnb nearby, and there were certainly many beautiful moments.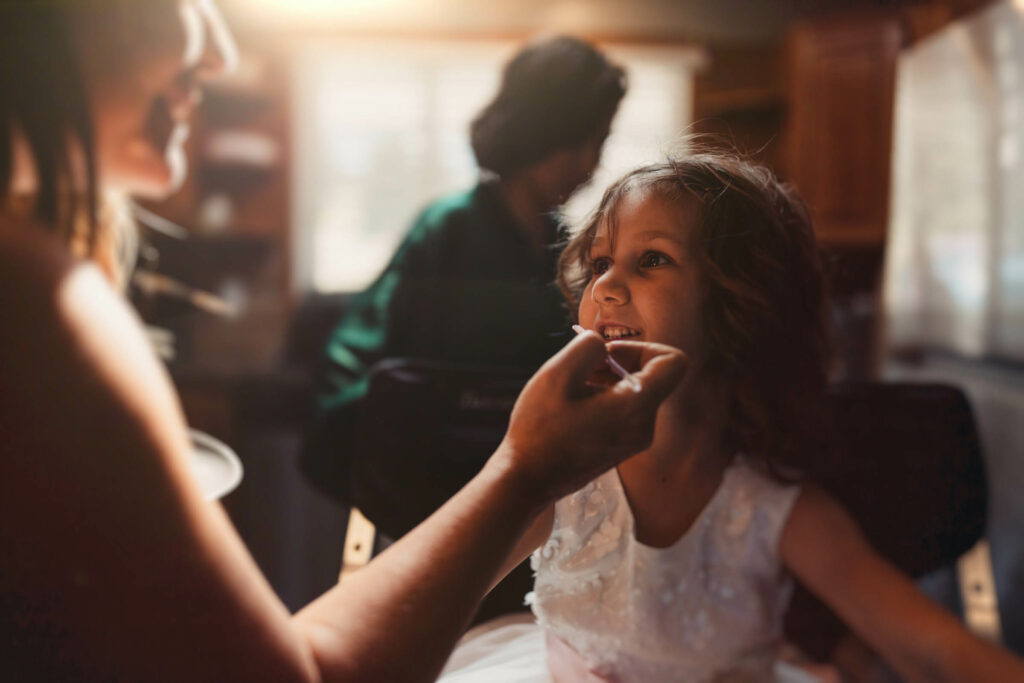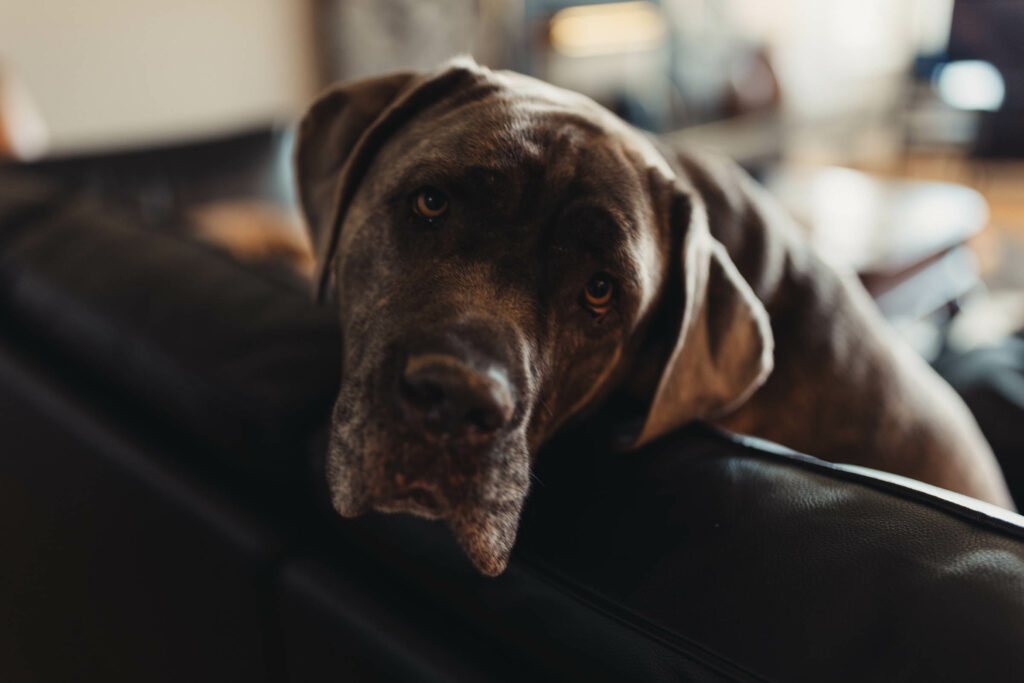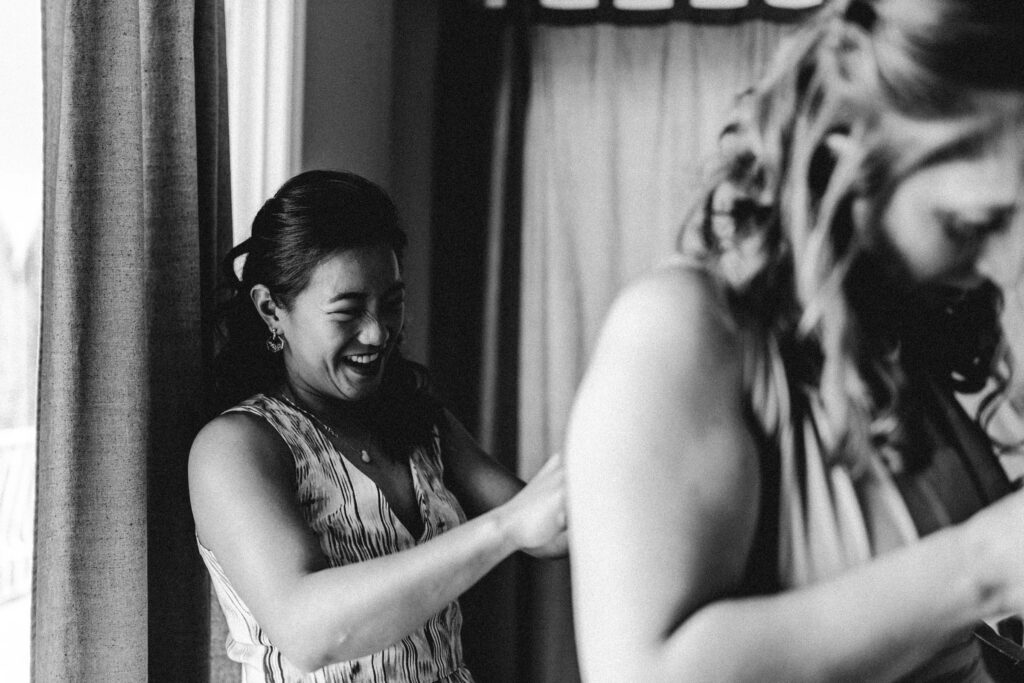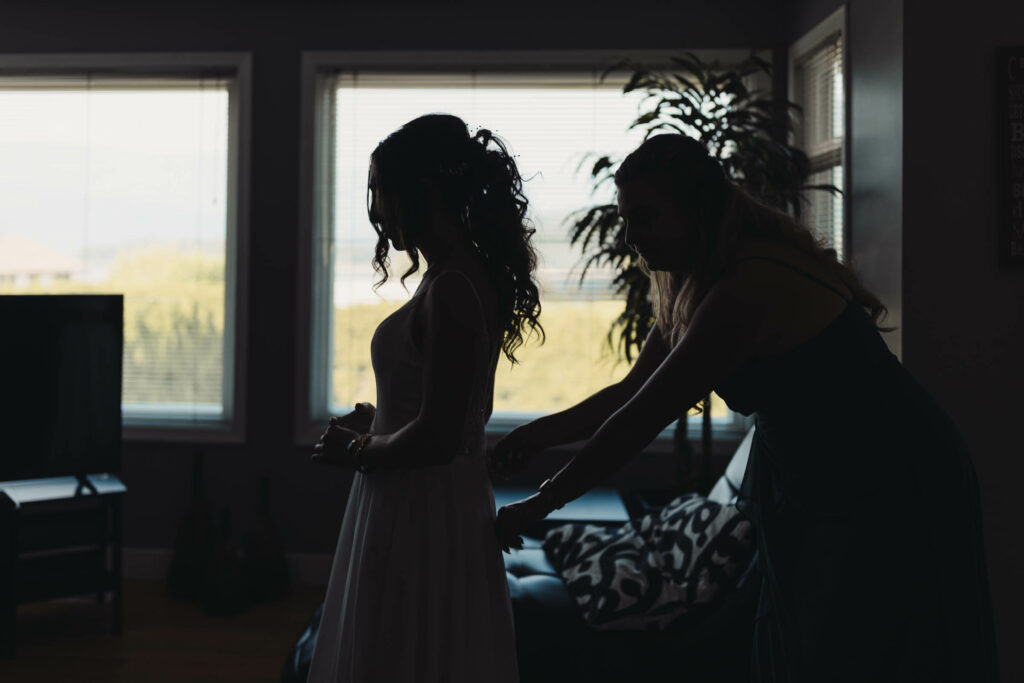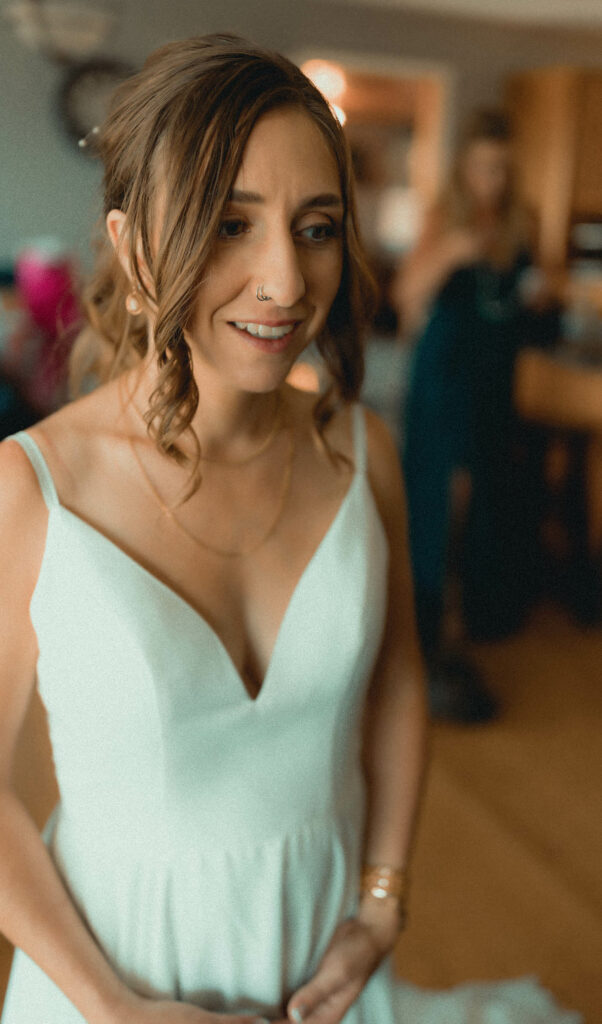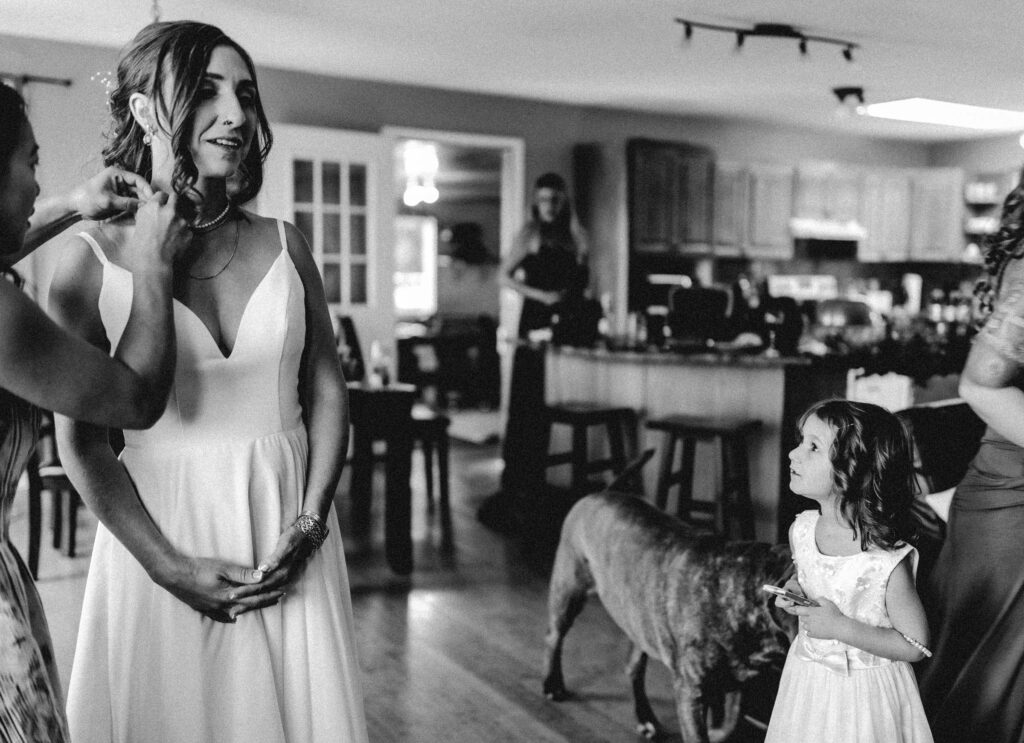 We had decided on a first look at Sunnybrea Winery. There's an incredible view, a farmhouse, and a huge field. The field was my first choice, however I found ample evidence there had been many cows in that field recently. I kept looking, and I'm glad I did – there was a grassy field with a much better view.
And this first look – pay special attention to the look on this fella's face.
On the way up, he said, "Is she nervous?", and I said yes. Then he said, "Well, she is marrying me." and we both laughed. I thought that was a really sweet moment. It stuck in my head.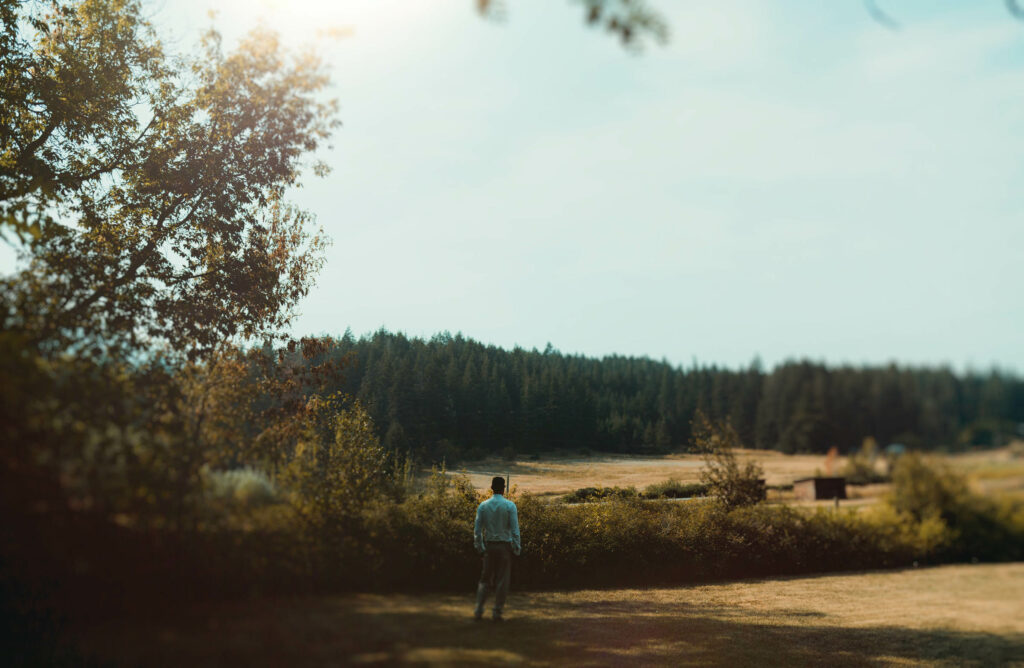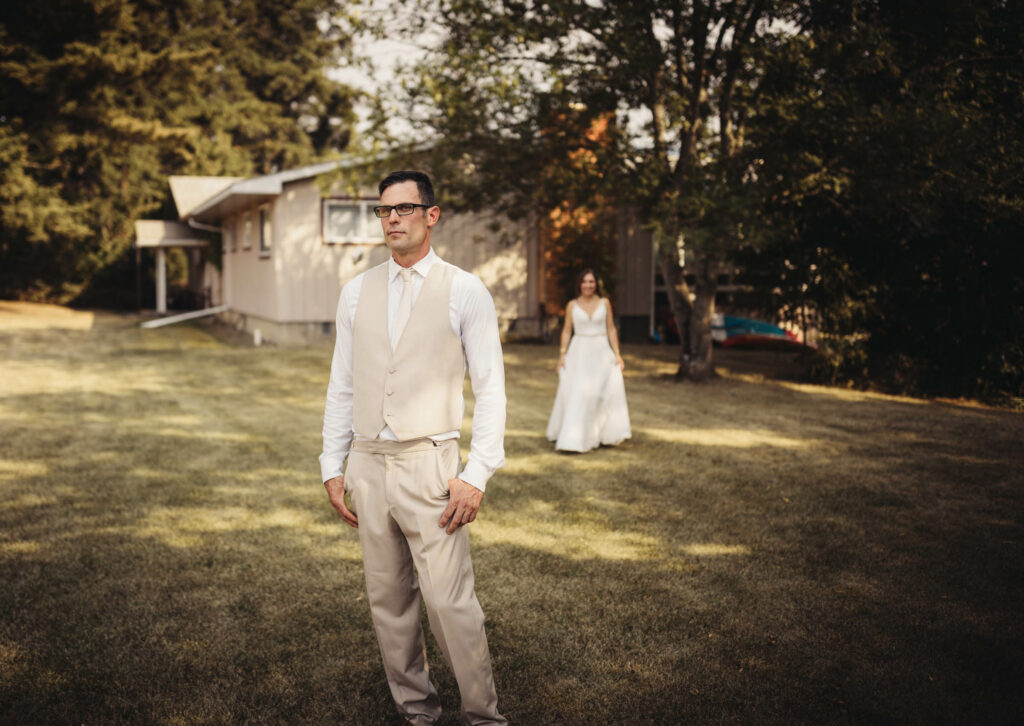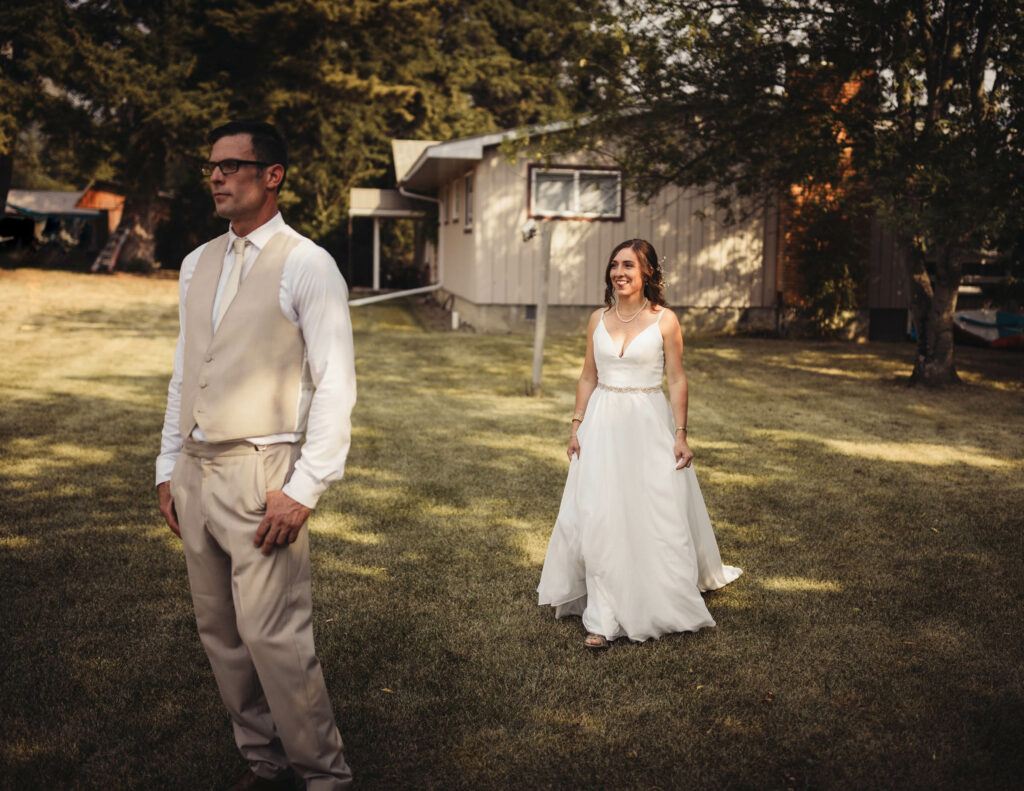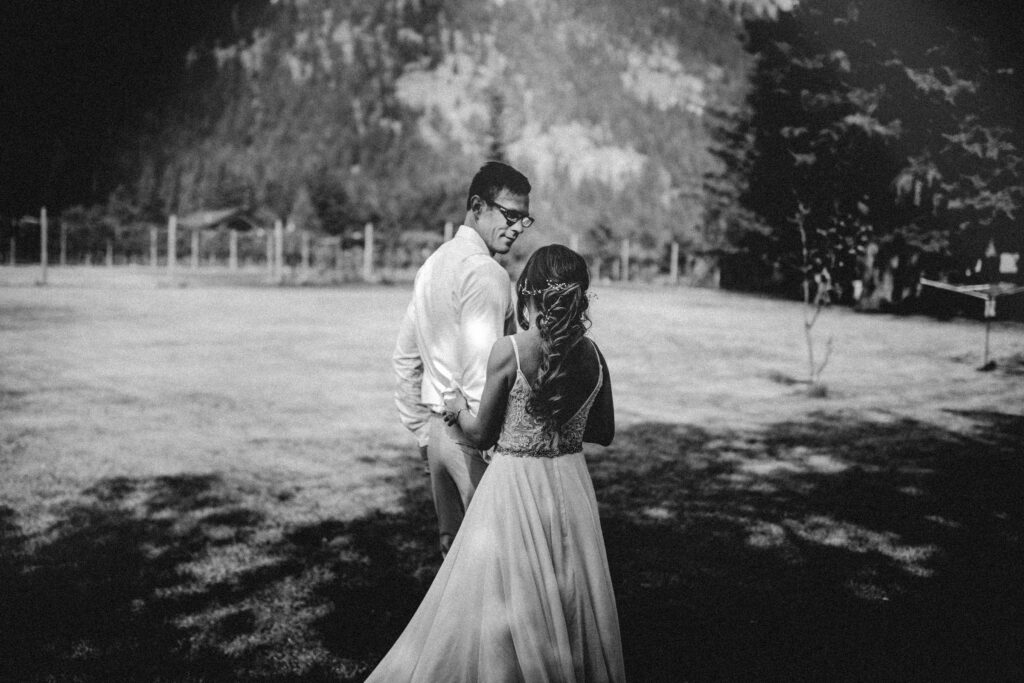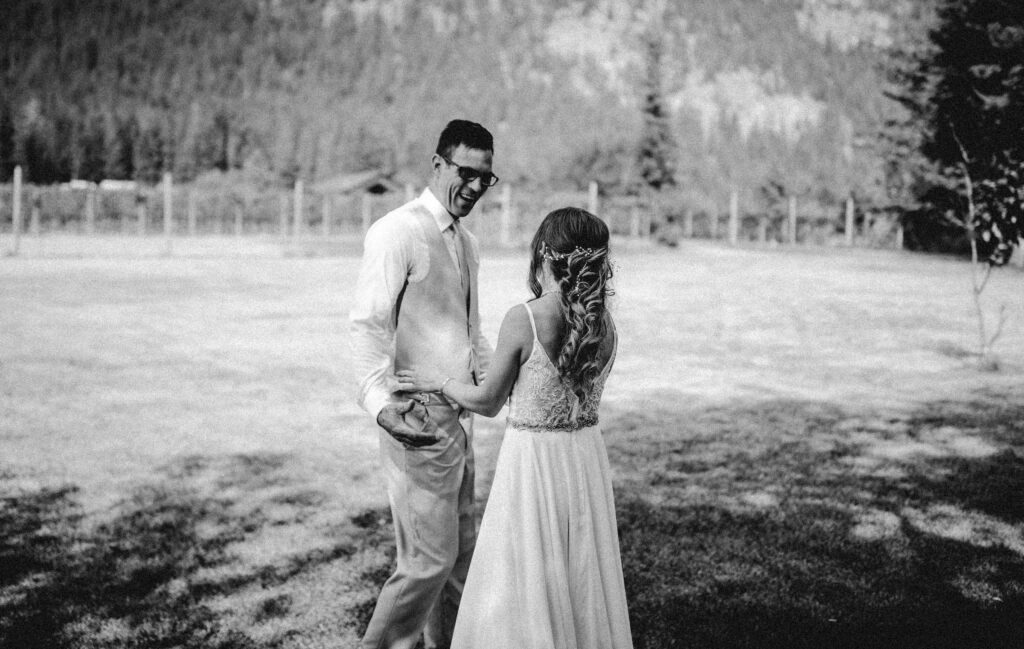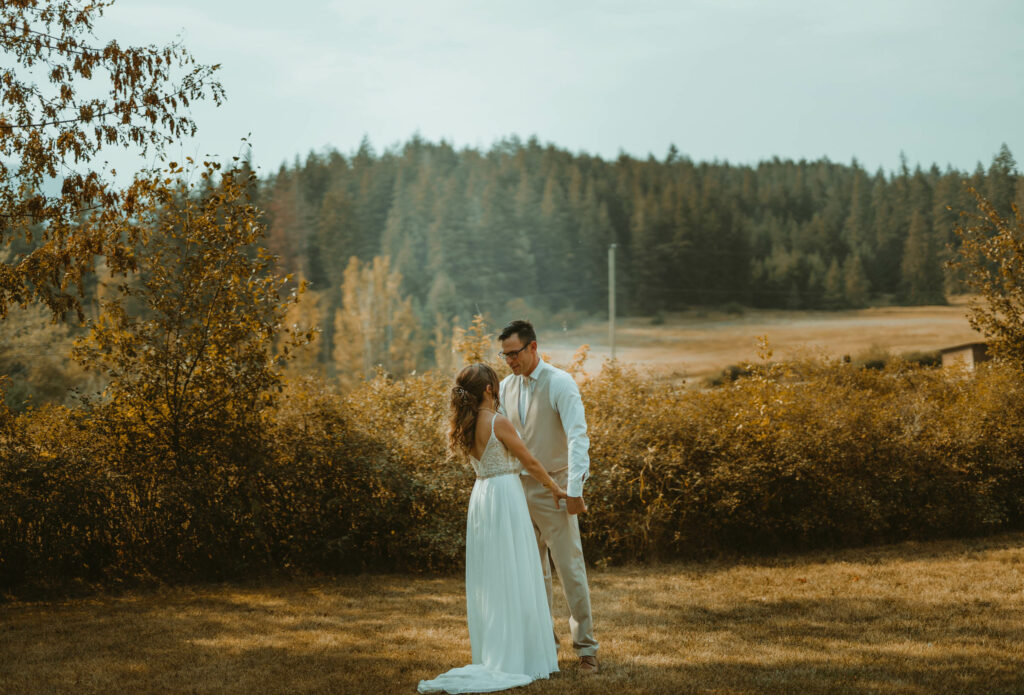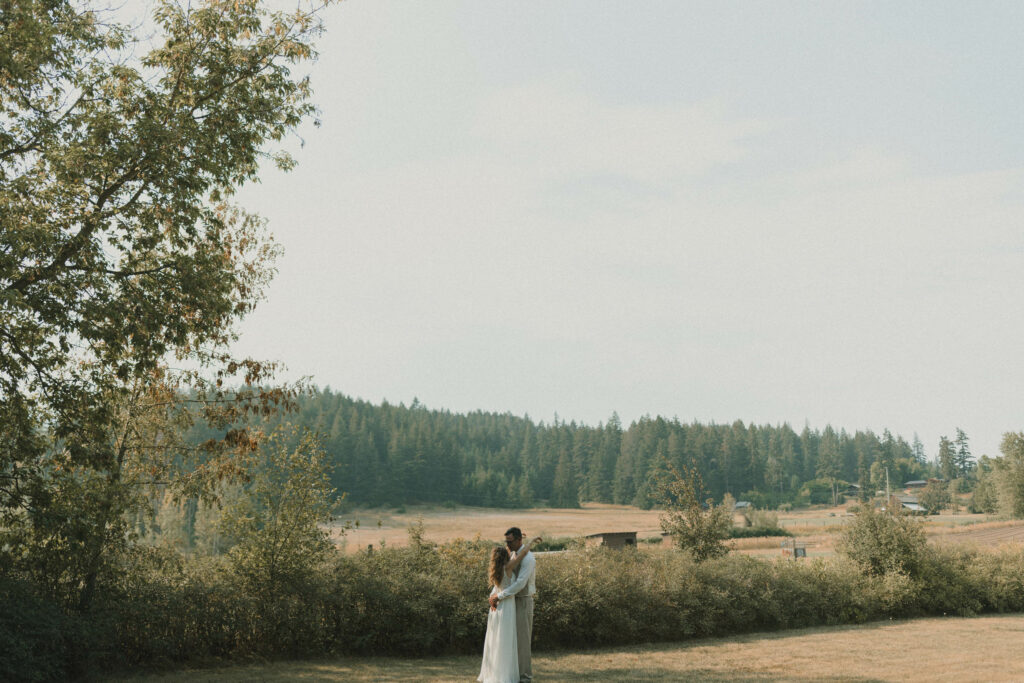 We had a little smoke, from the forest fire in Jasper, but in my opinion it made the photo look that much more surreal.
Off to the ceremony – it was literally on the beach at Harold Park!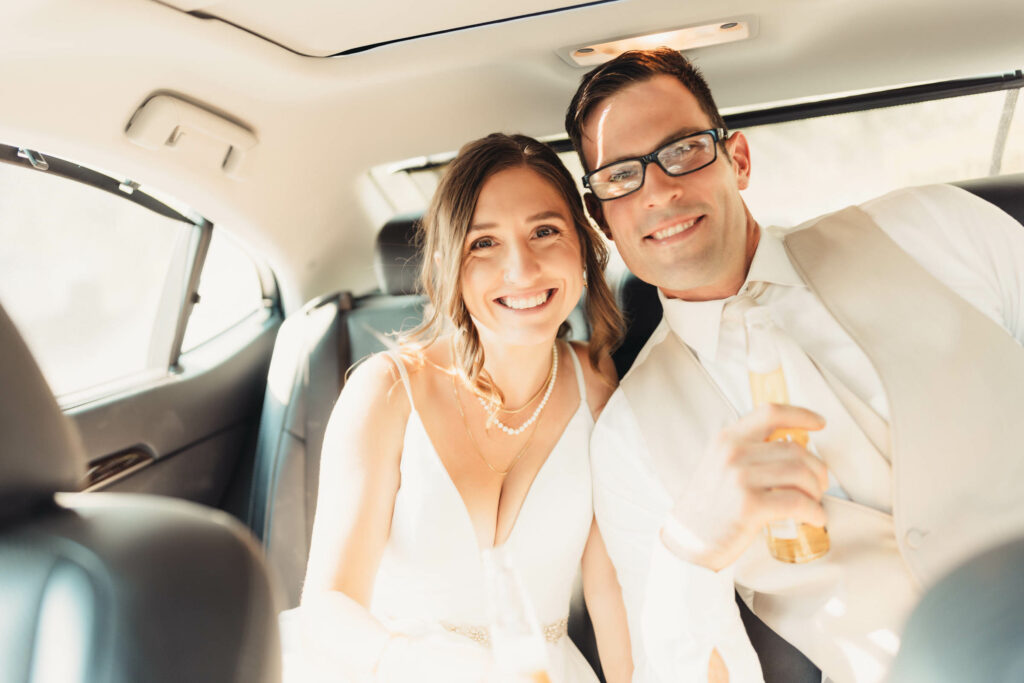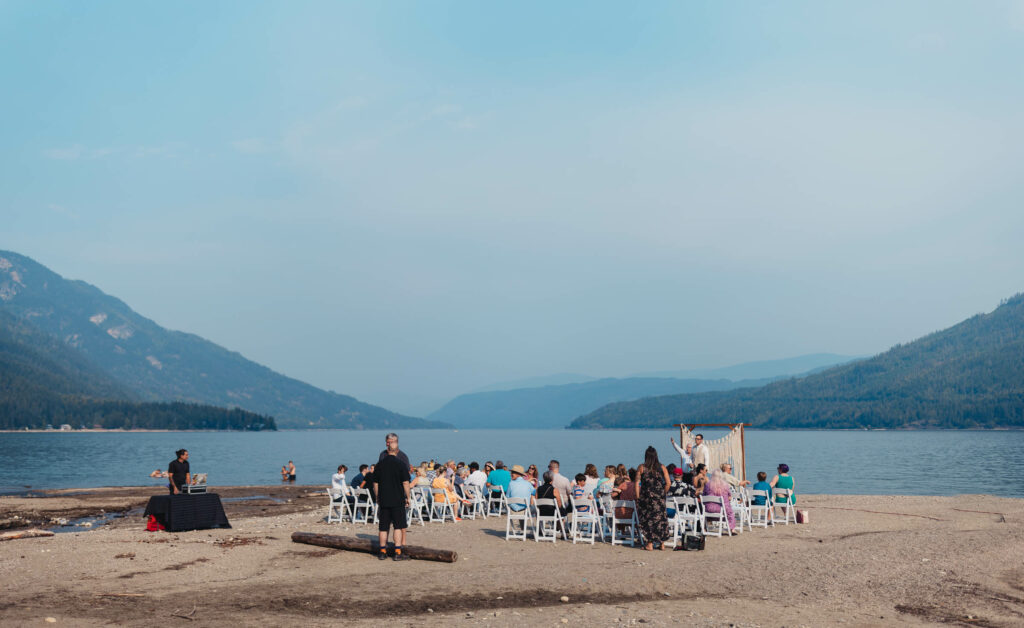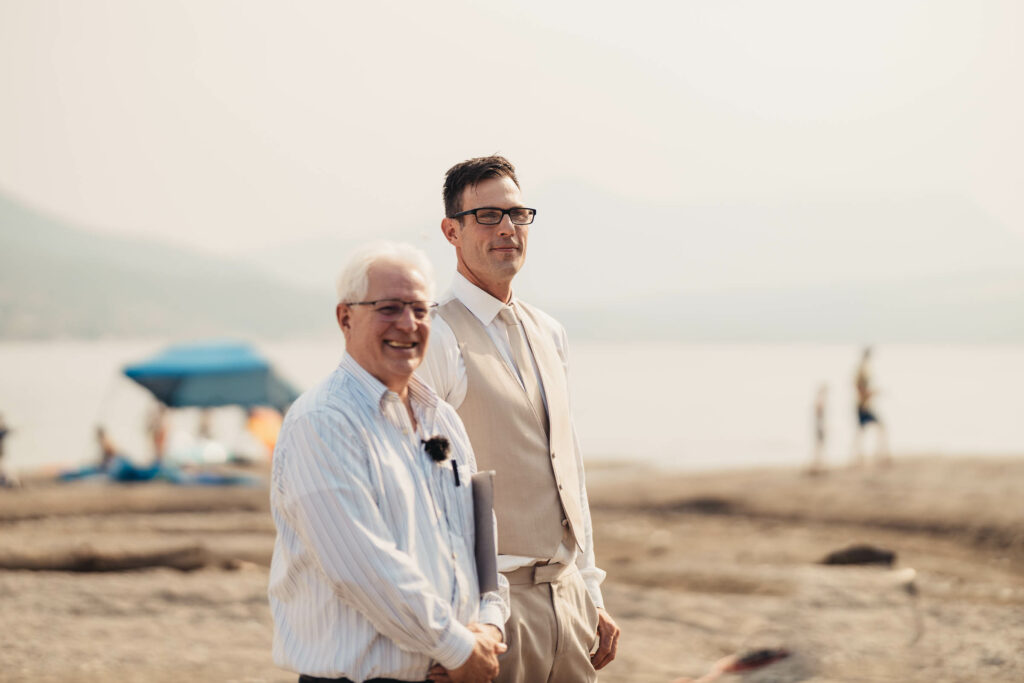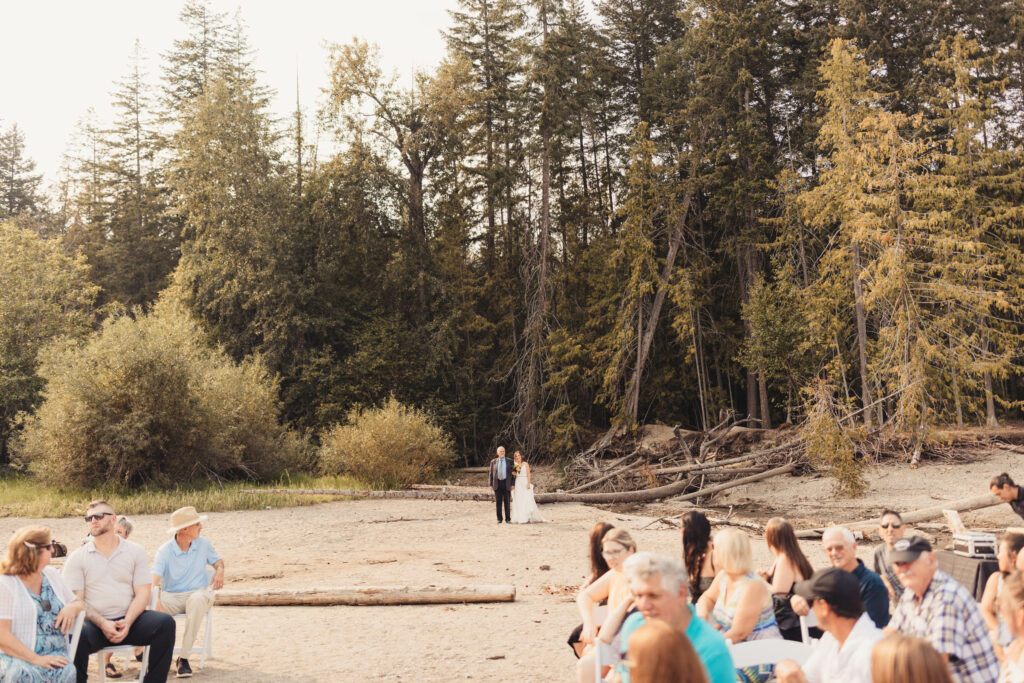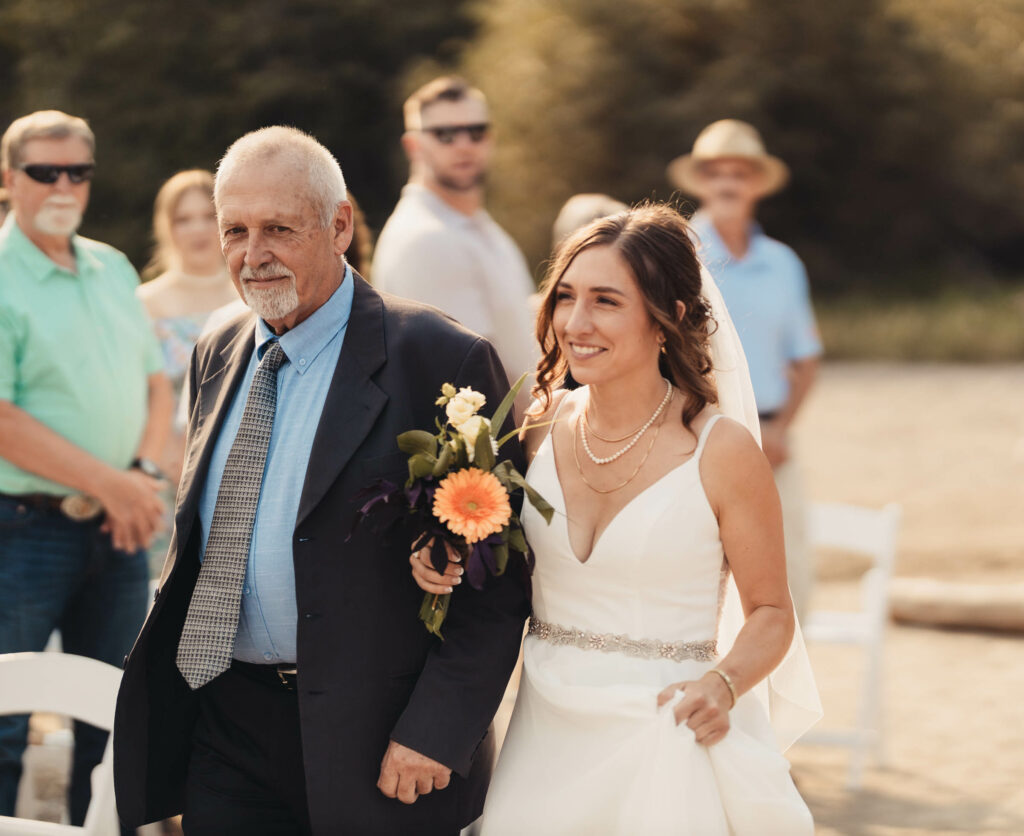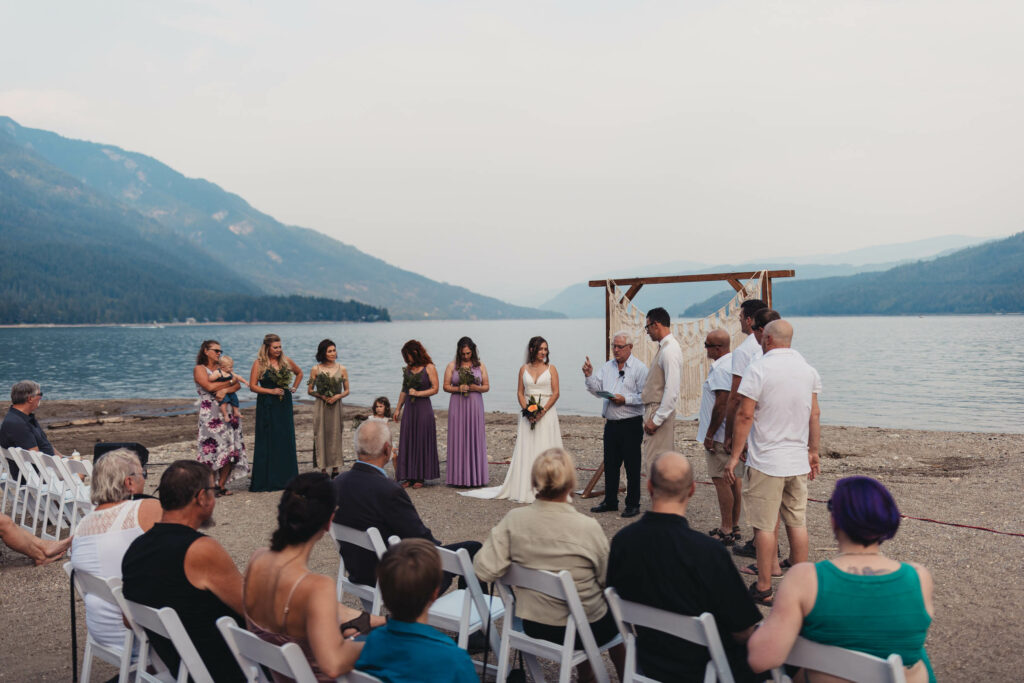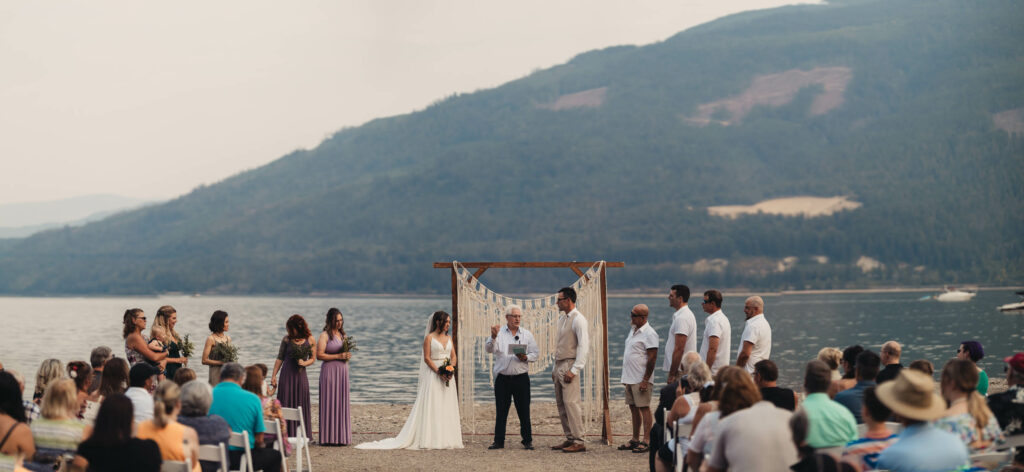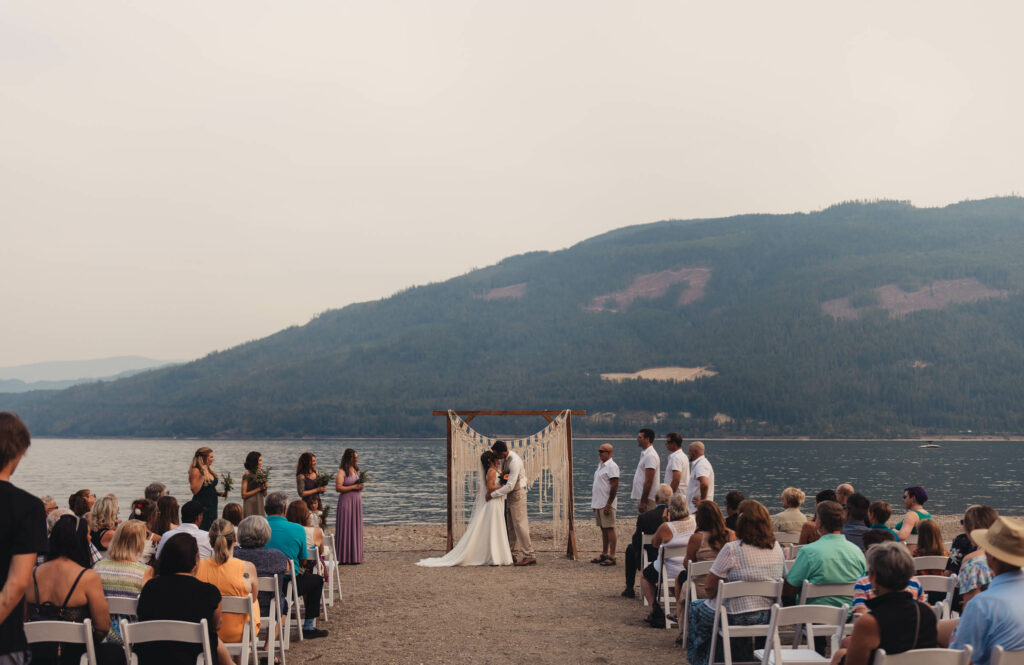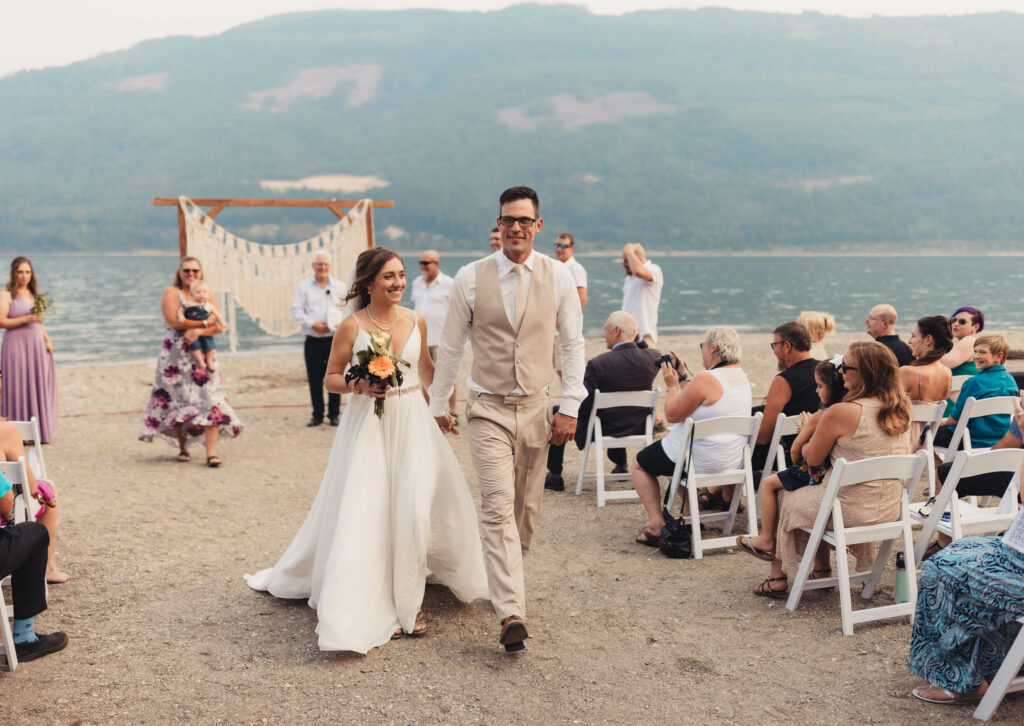 The ceremony was beautiful, with vows and of course a kiss at the end. In a related note, I'm getting quite good at every guest group shots.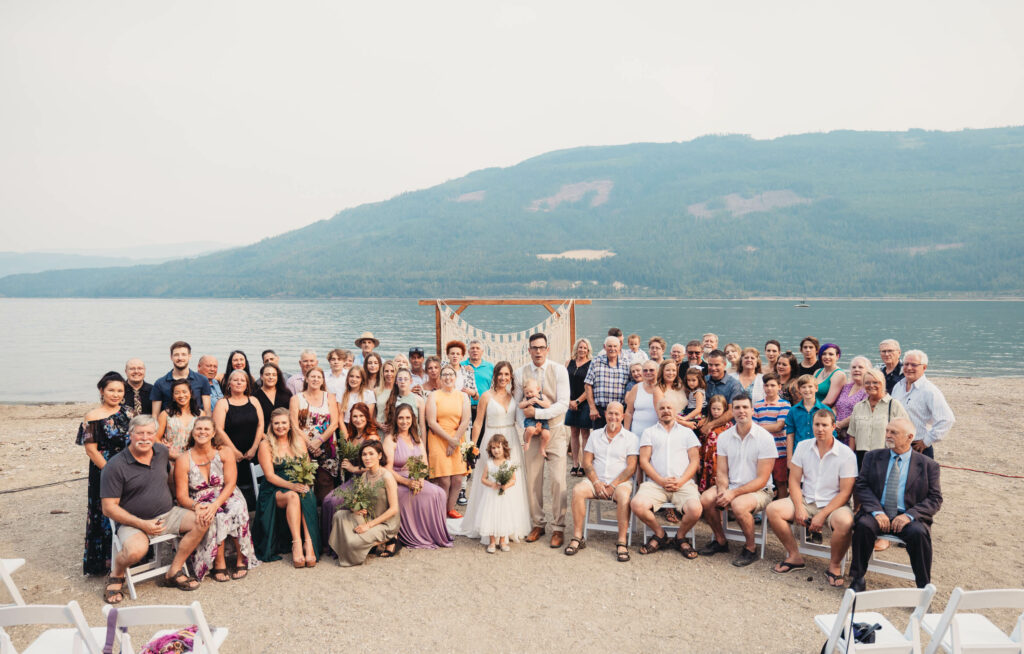 This next part is the part I'm most excited to show you – the photos at Margaret Falls.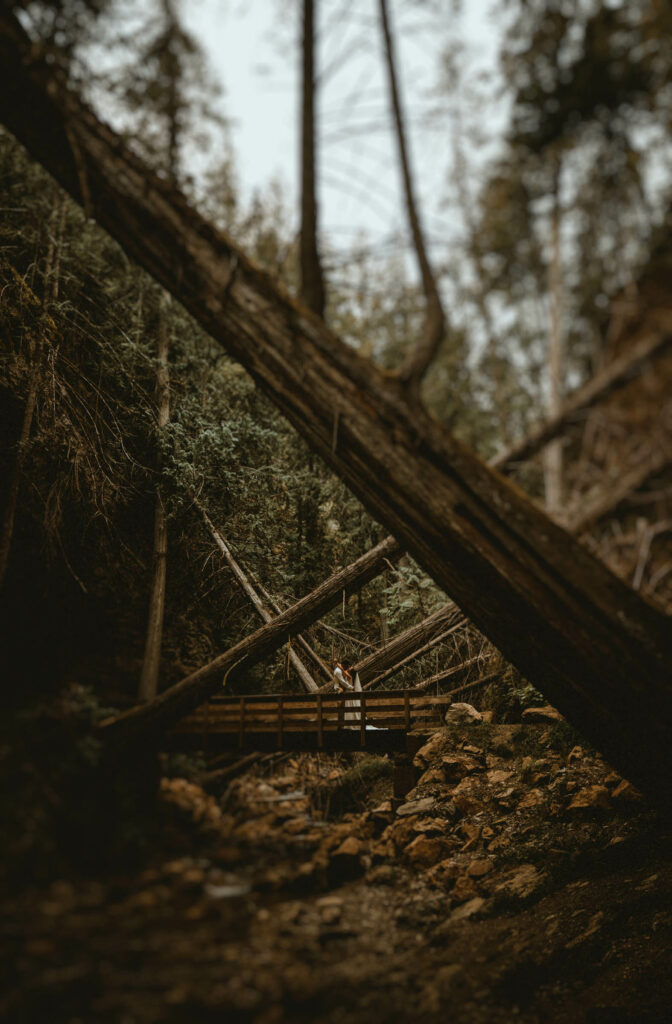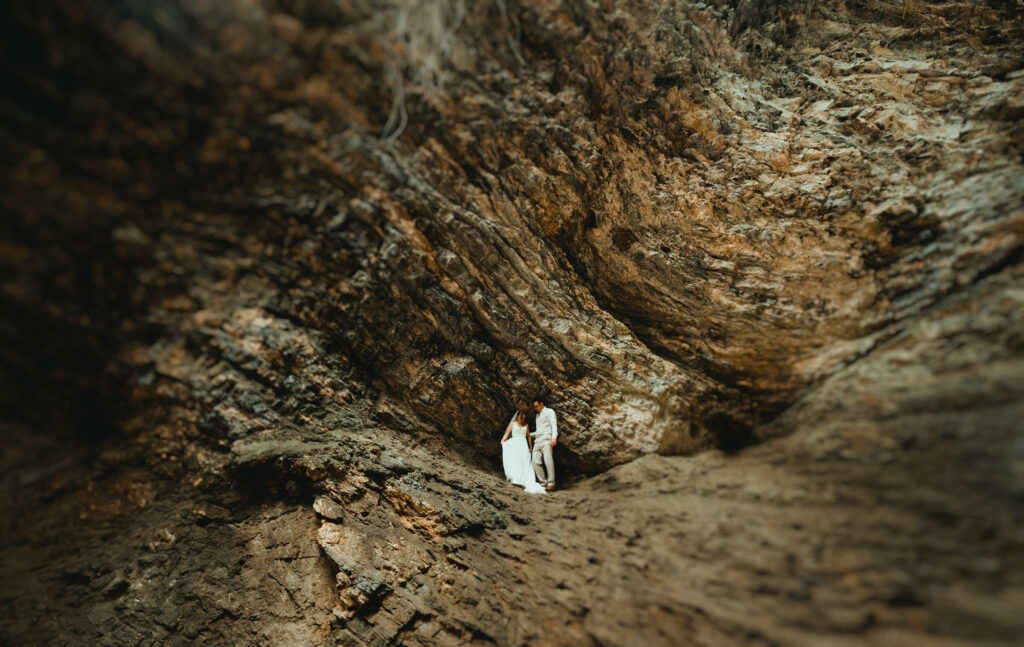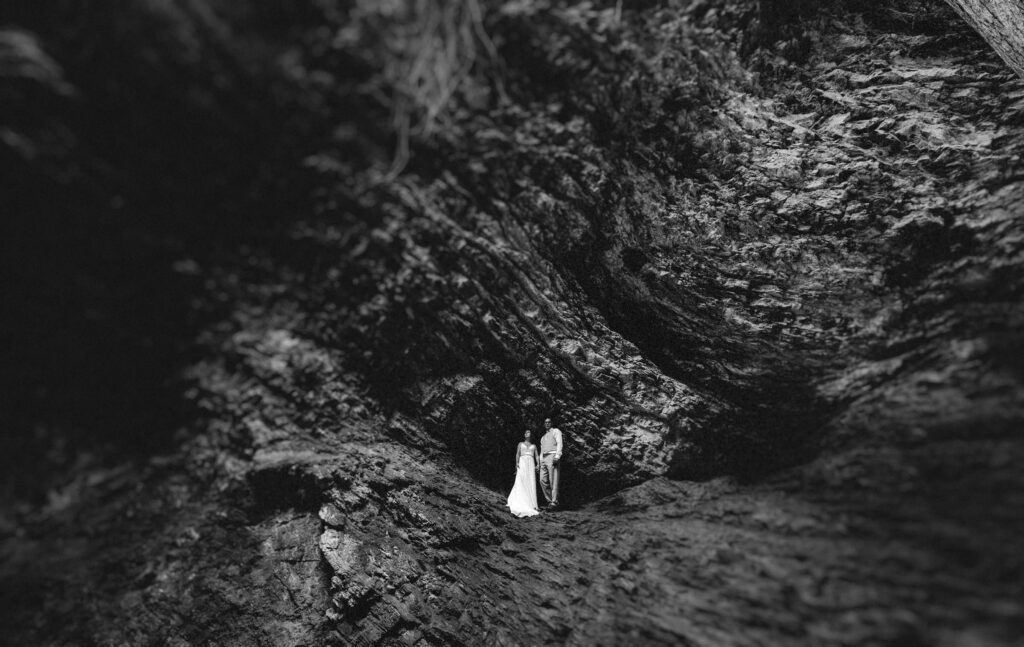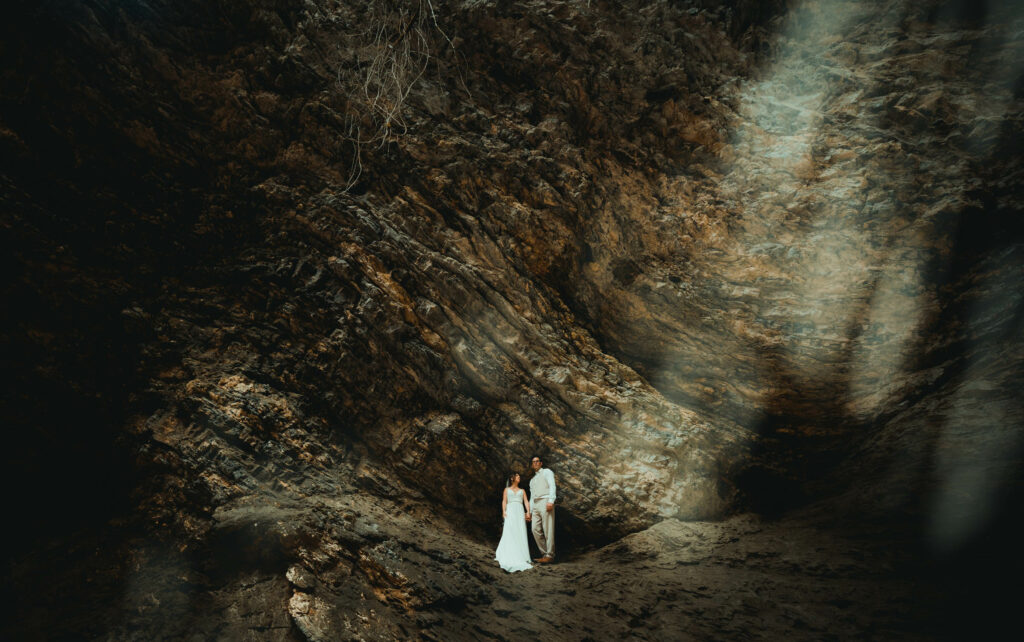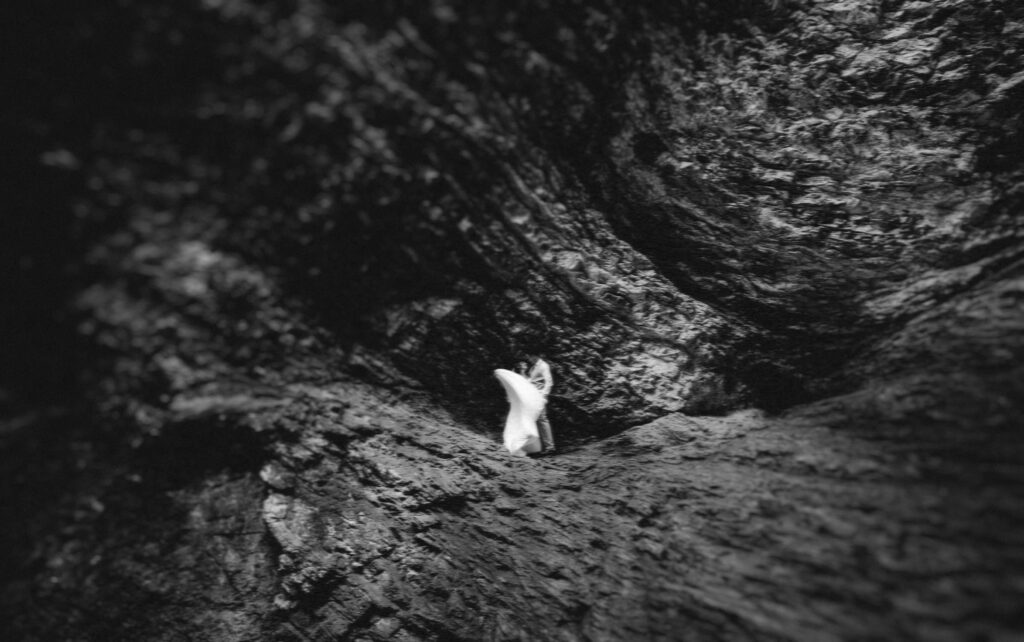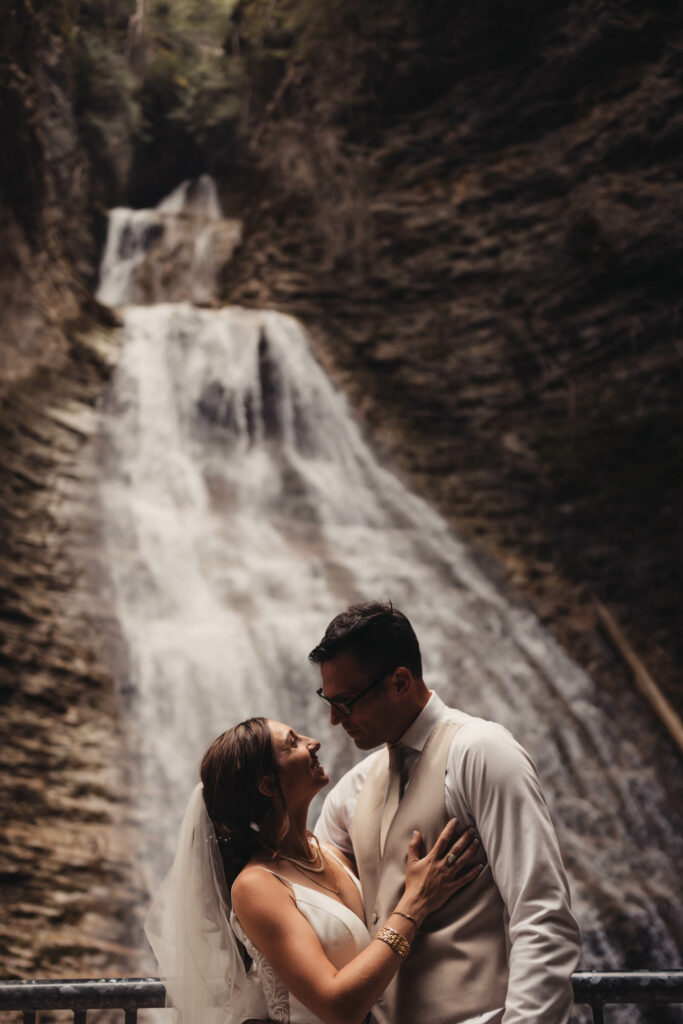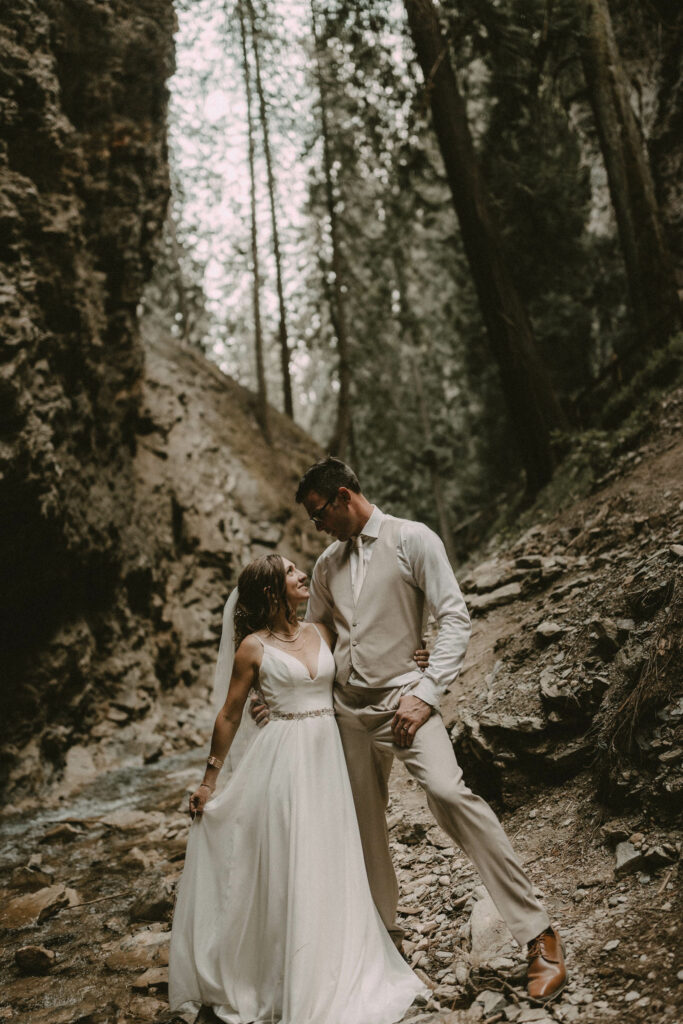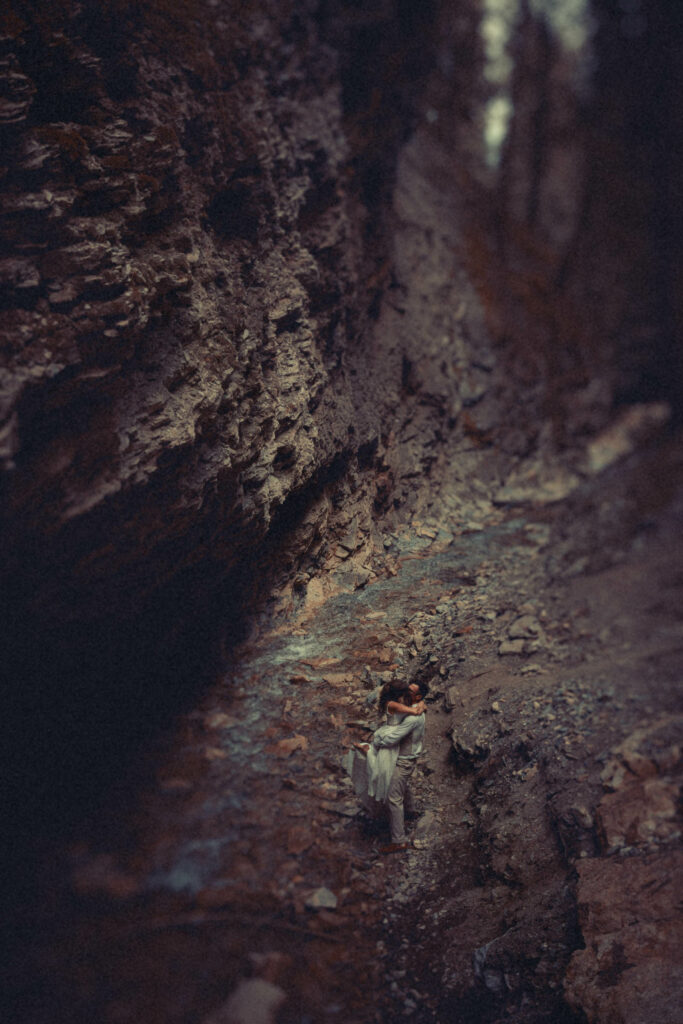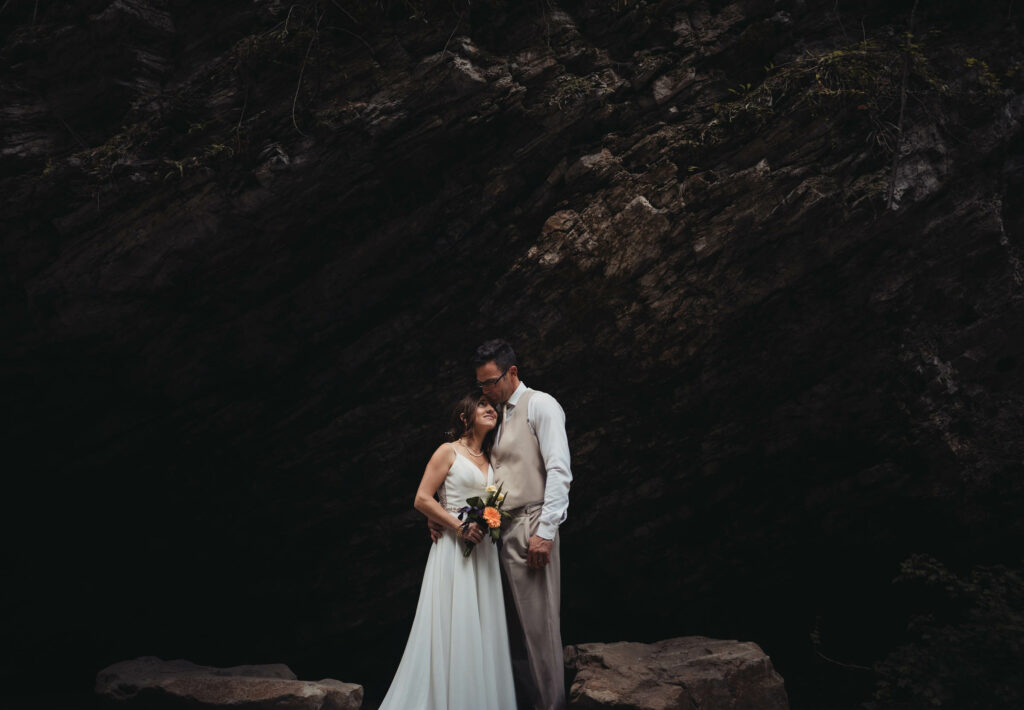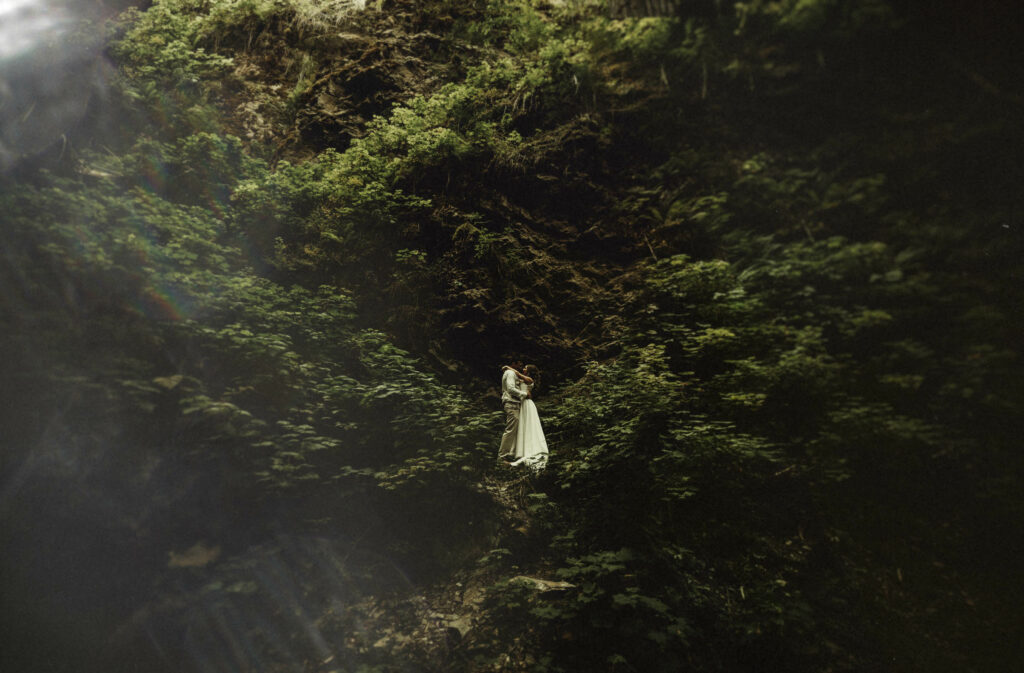 Those photos were not effortless – they required a lot of climbing up and down steep hills with a lot of slipping. These two were absolute champs, and I couldn't be more excited about the photos that turned out. That, above, is a rock wall, with foliage growing out of it. There was a path leading up, and just enough room for the two of them. Talk about unique wedding photos!
At our amazing backyard venue, the pig was smoking.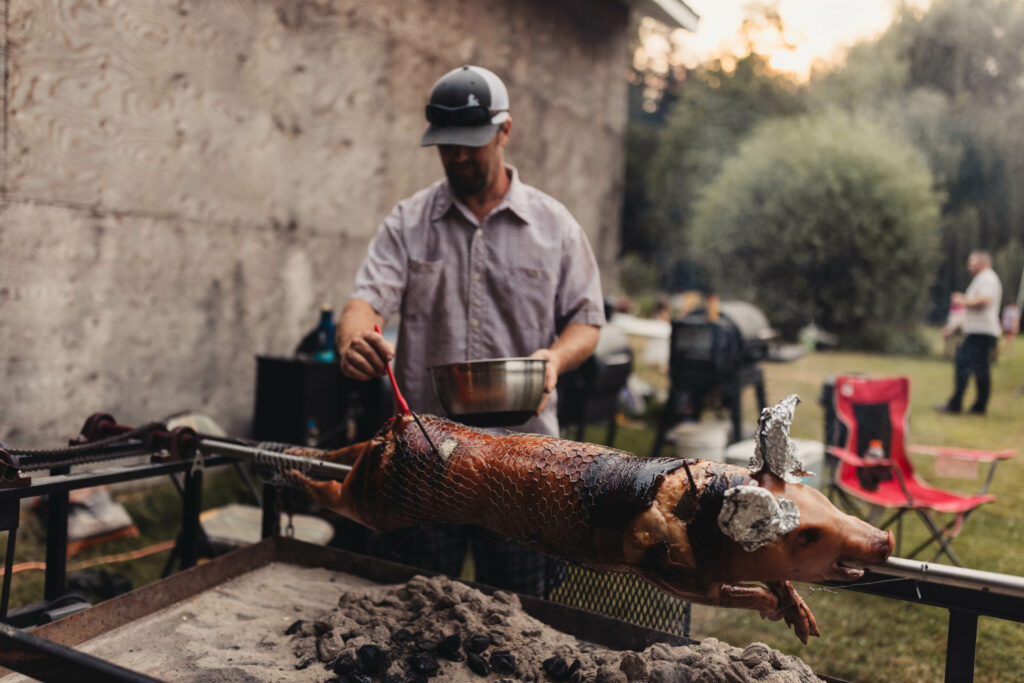 This is one of my favourite times. I chat with the guests, and get candids and posed photos. The candids really bring an album together, they are the glue.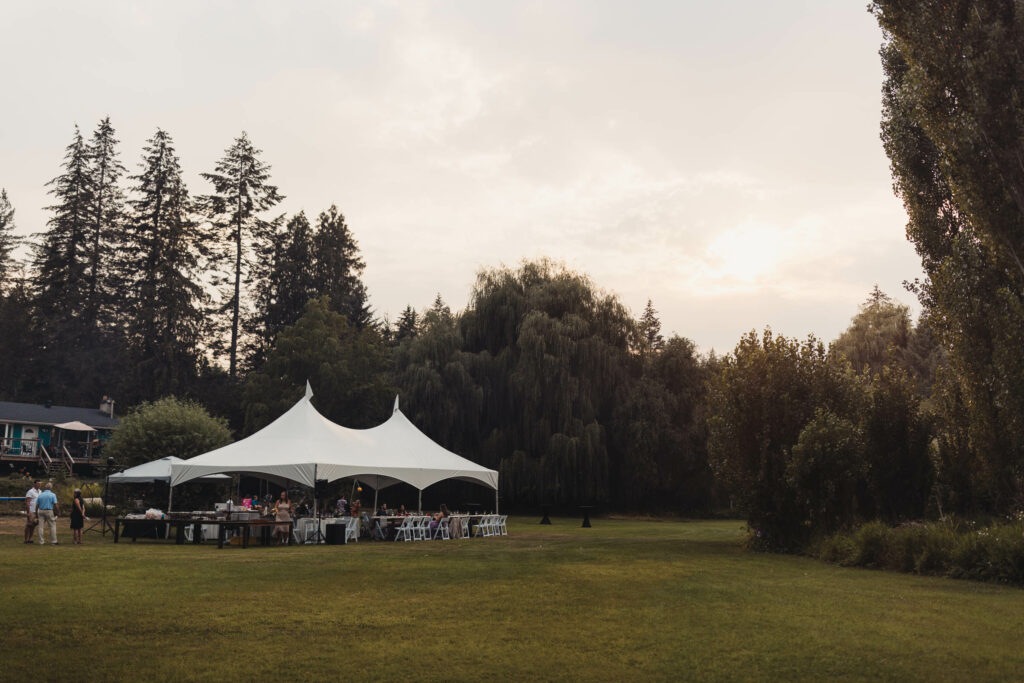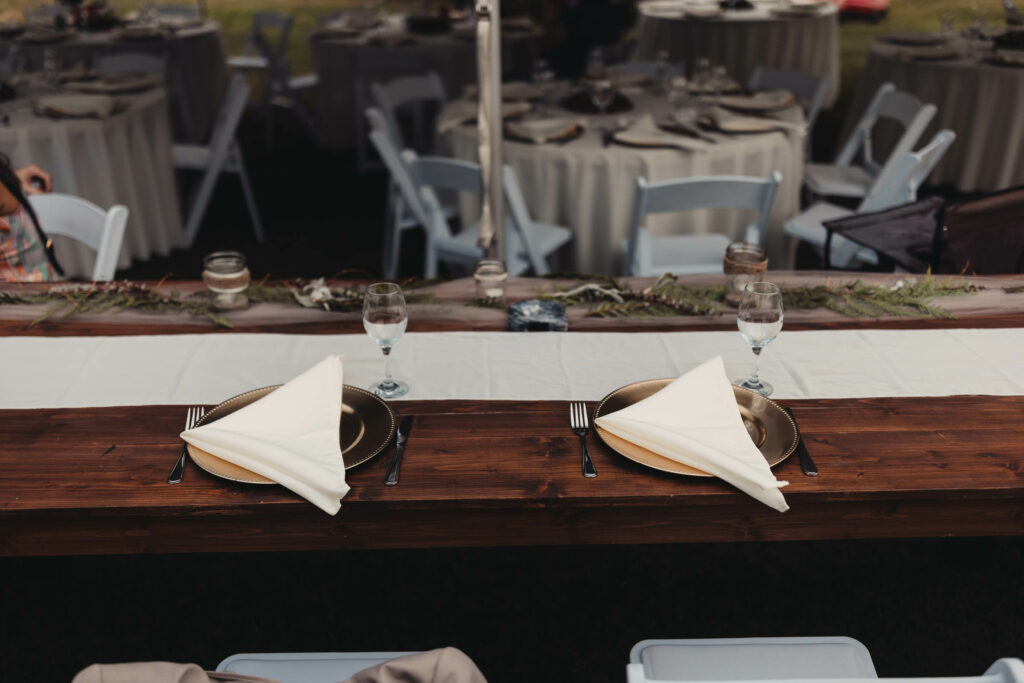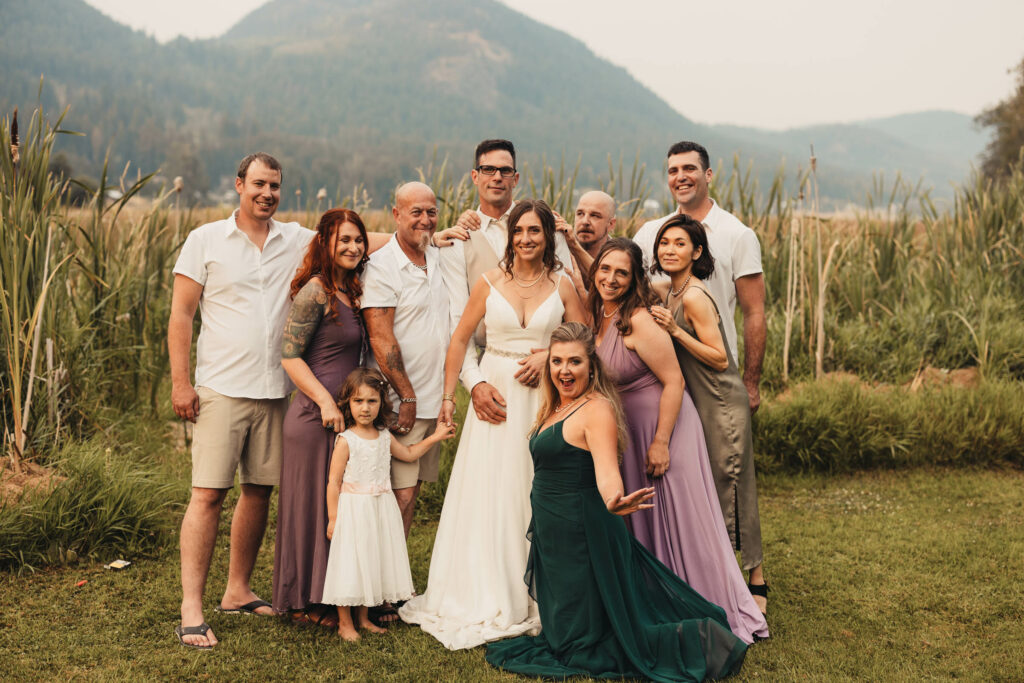 And the way this sunset light just hit!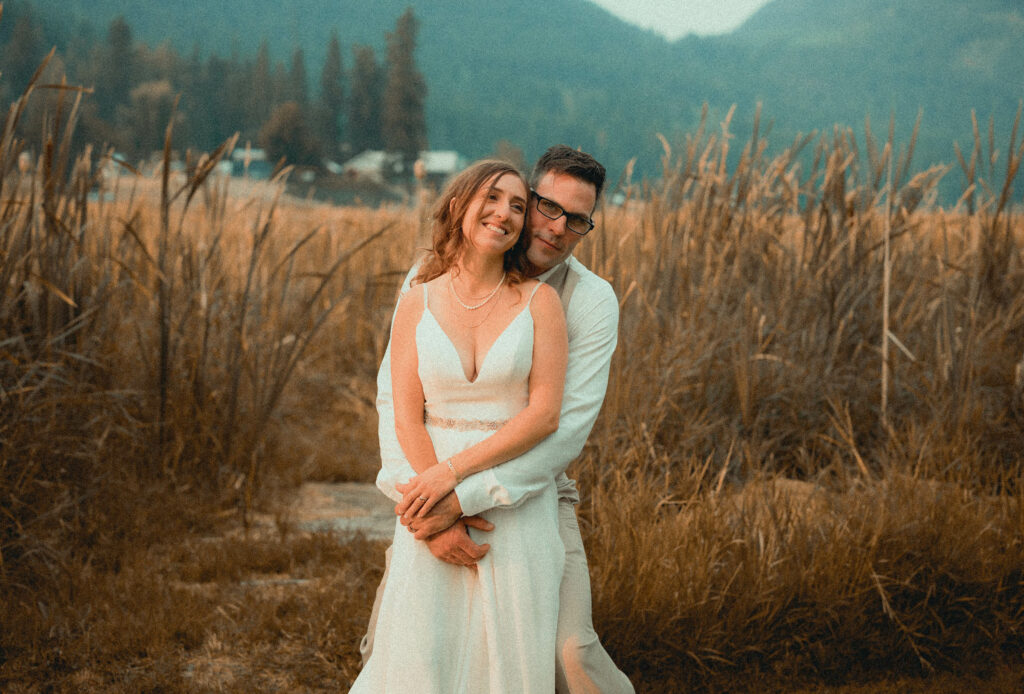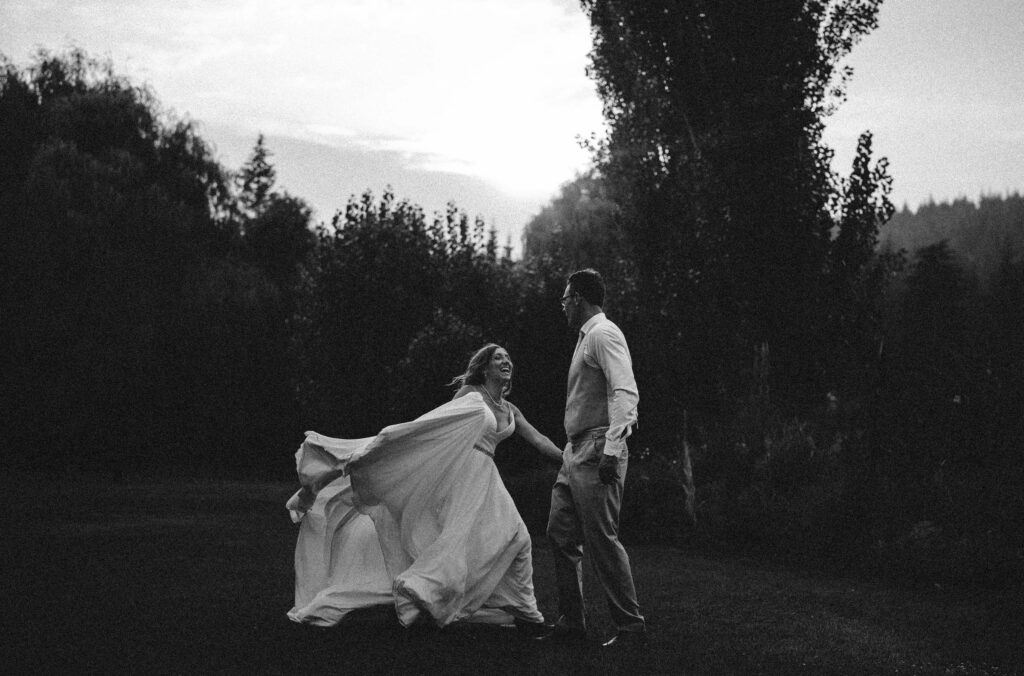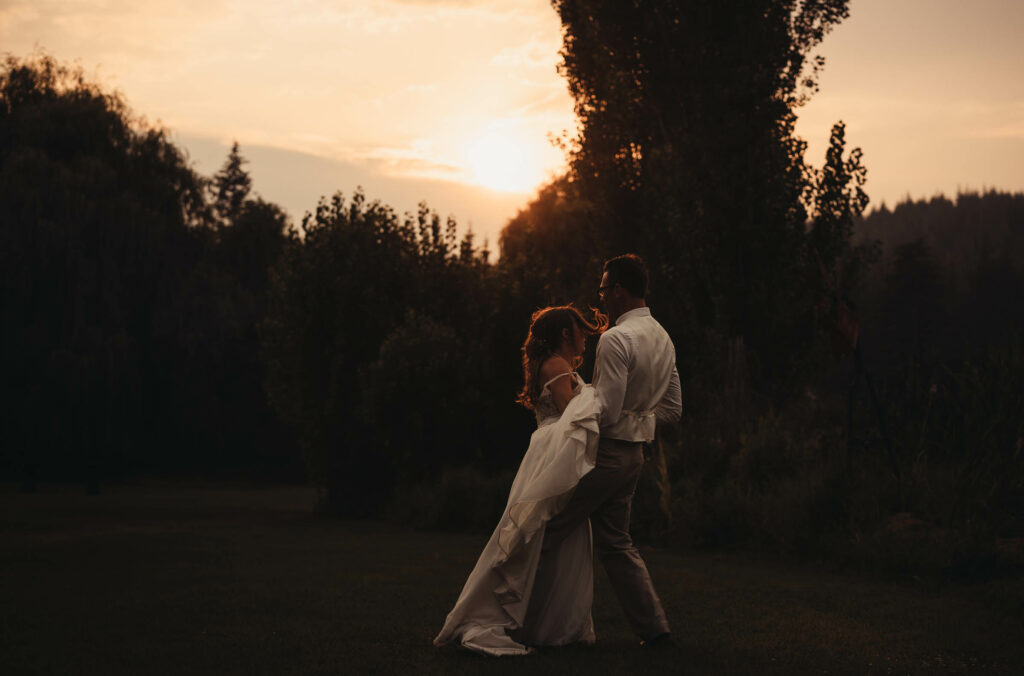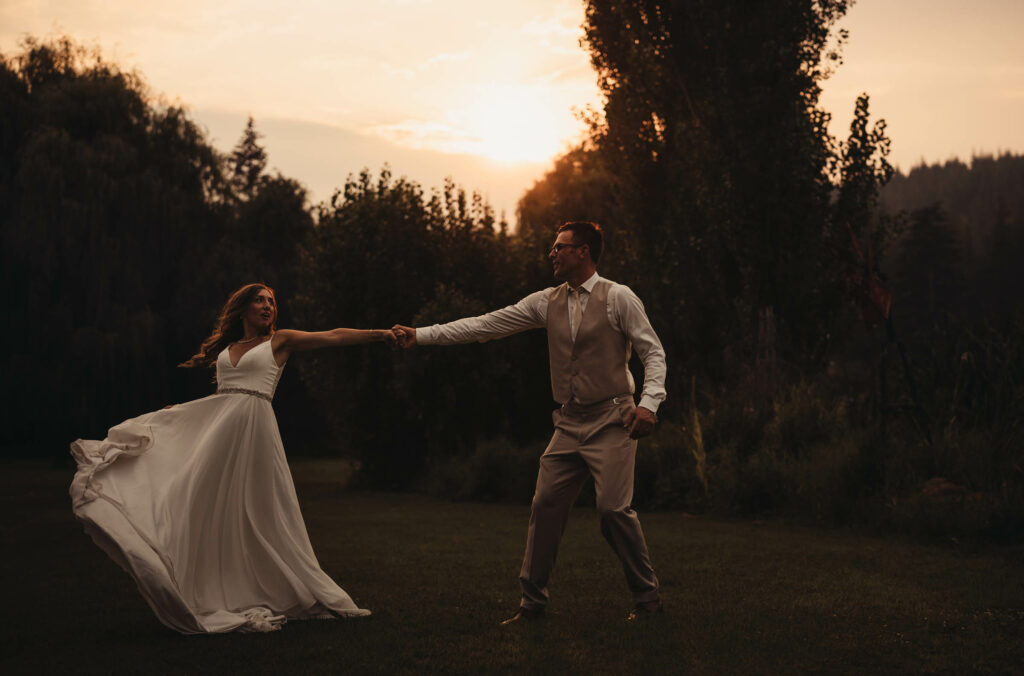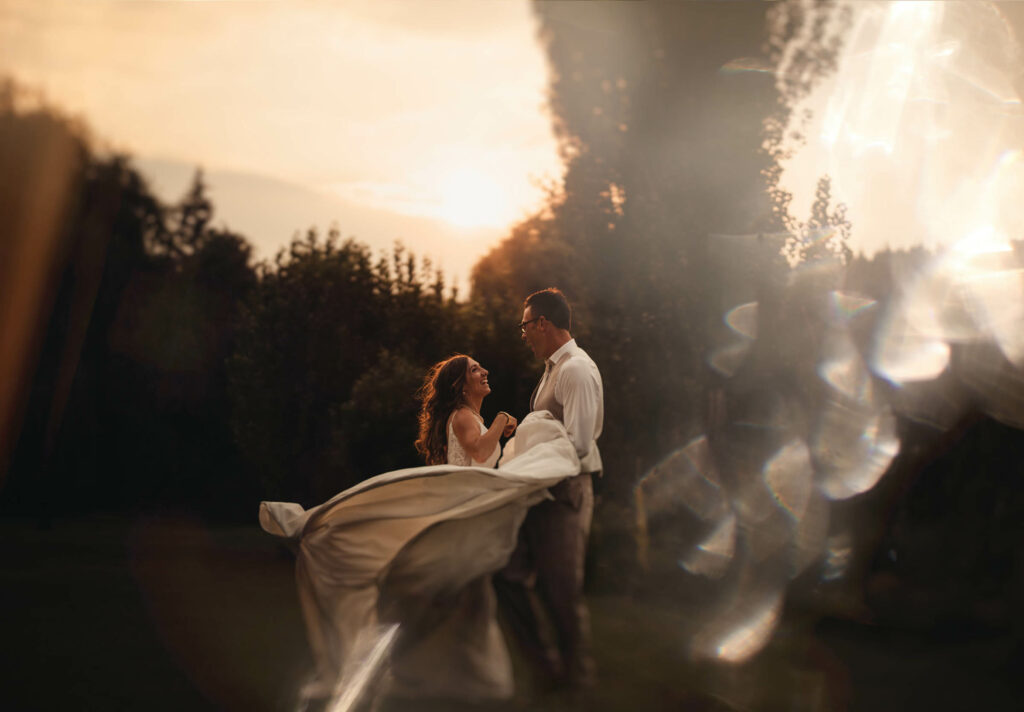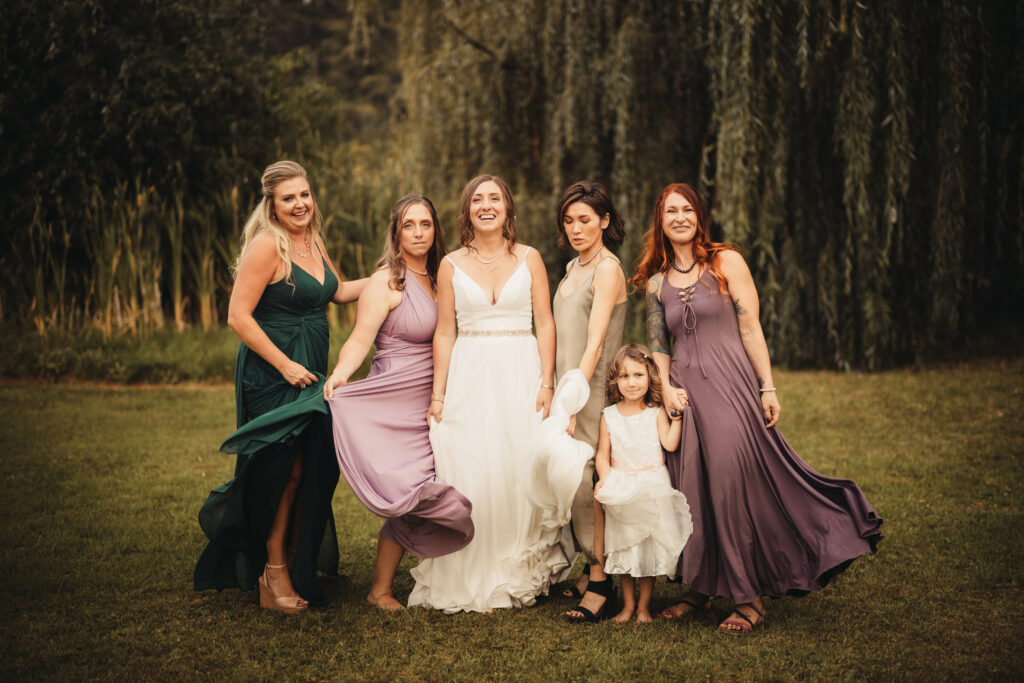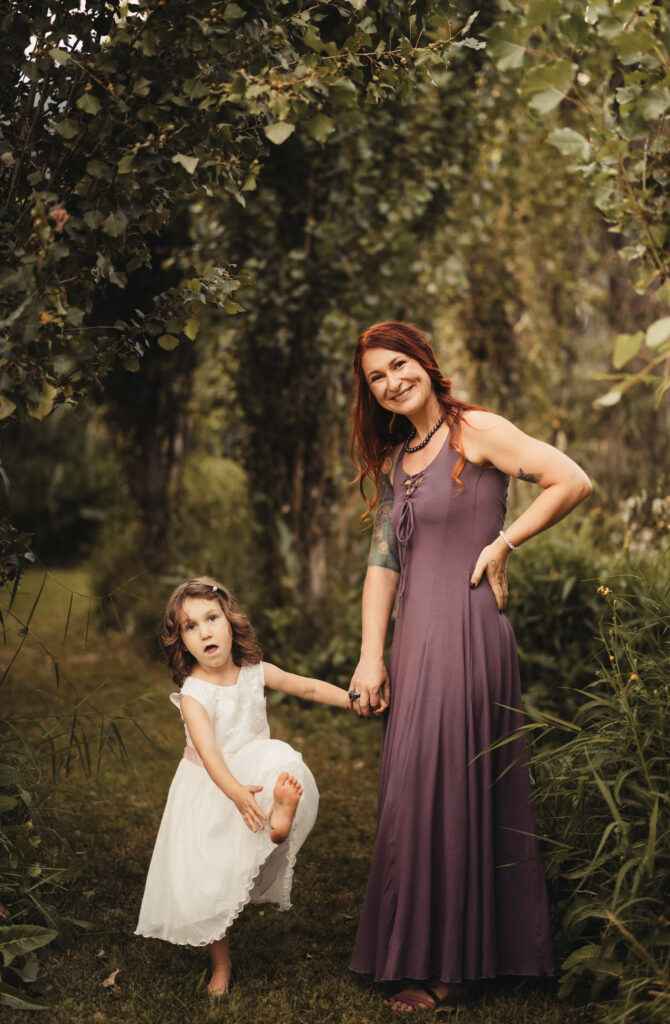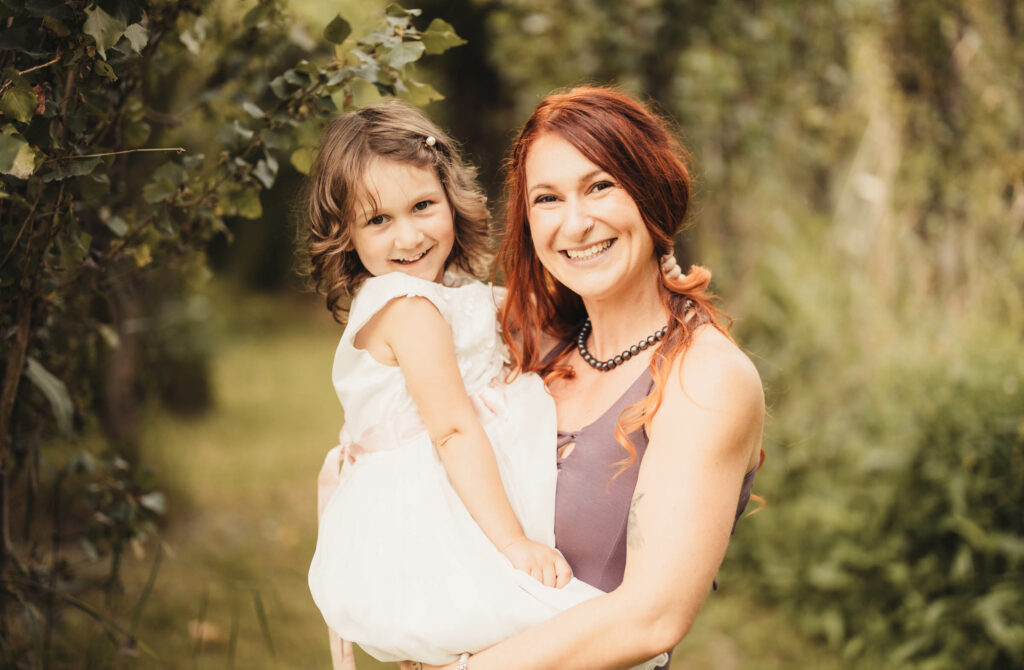 Unfortunately, this is where I'll have to leave you. This is just a sampler, which is a fancy way of saying it's a sneak peek of this gorgeous wedding. It's a big one too – can you believe that's 64 photos?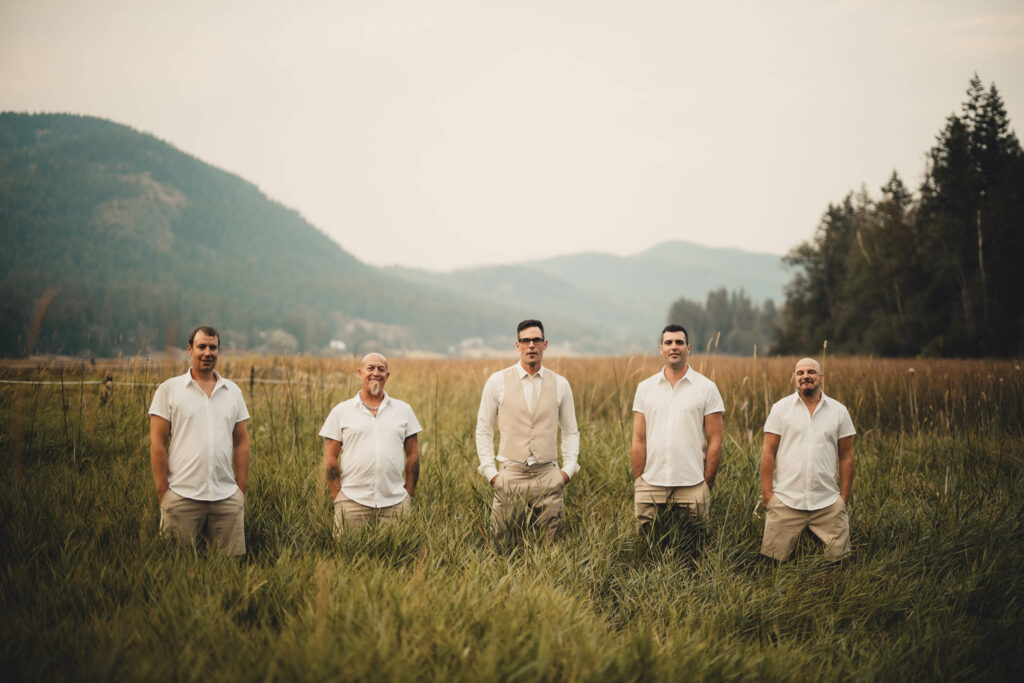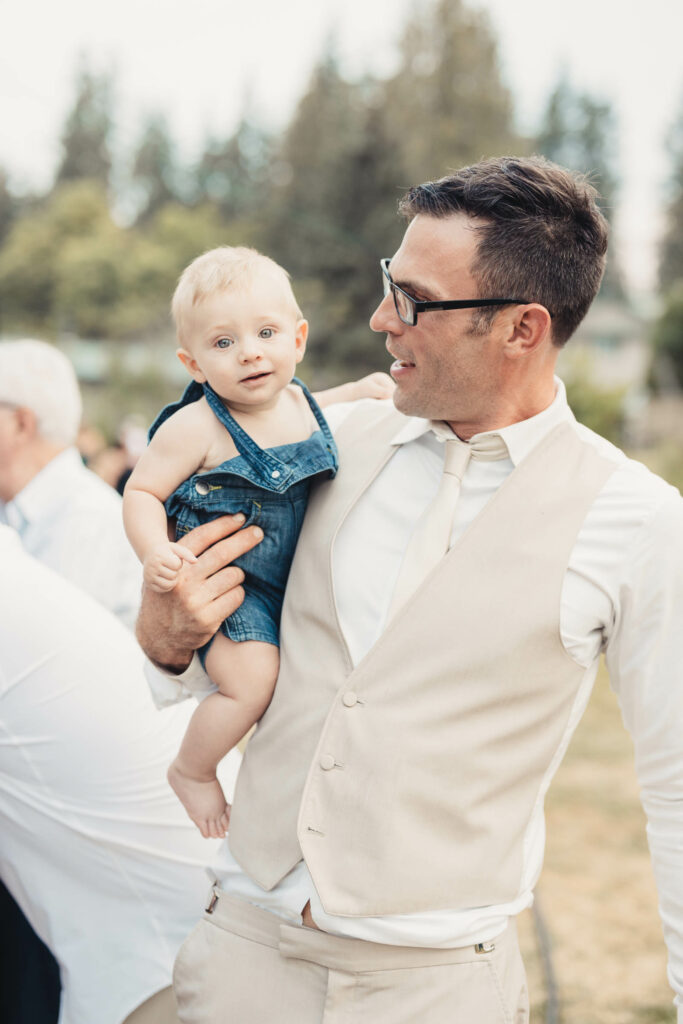 If you'd like to be on the list to see the photos once they're ready, click here!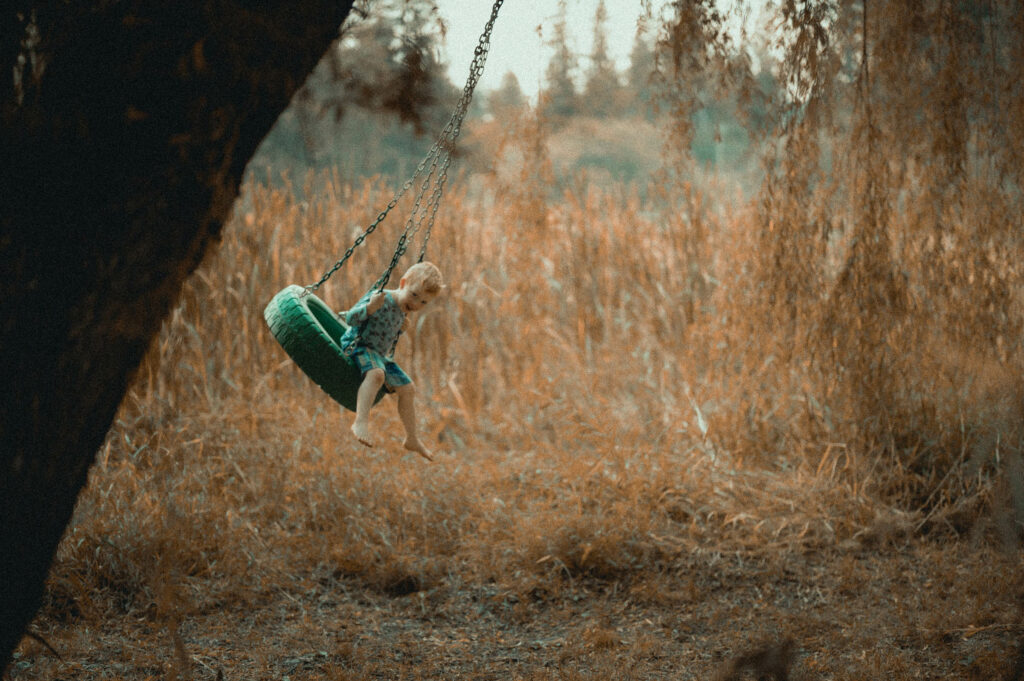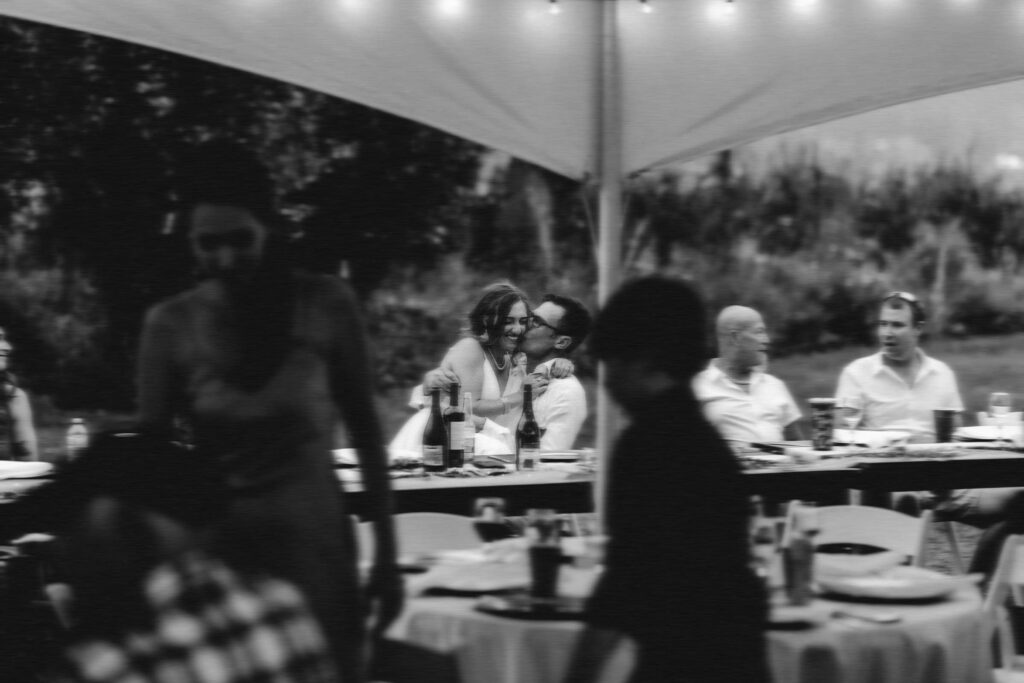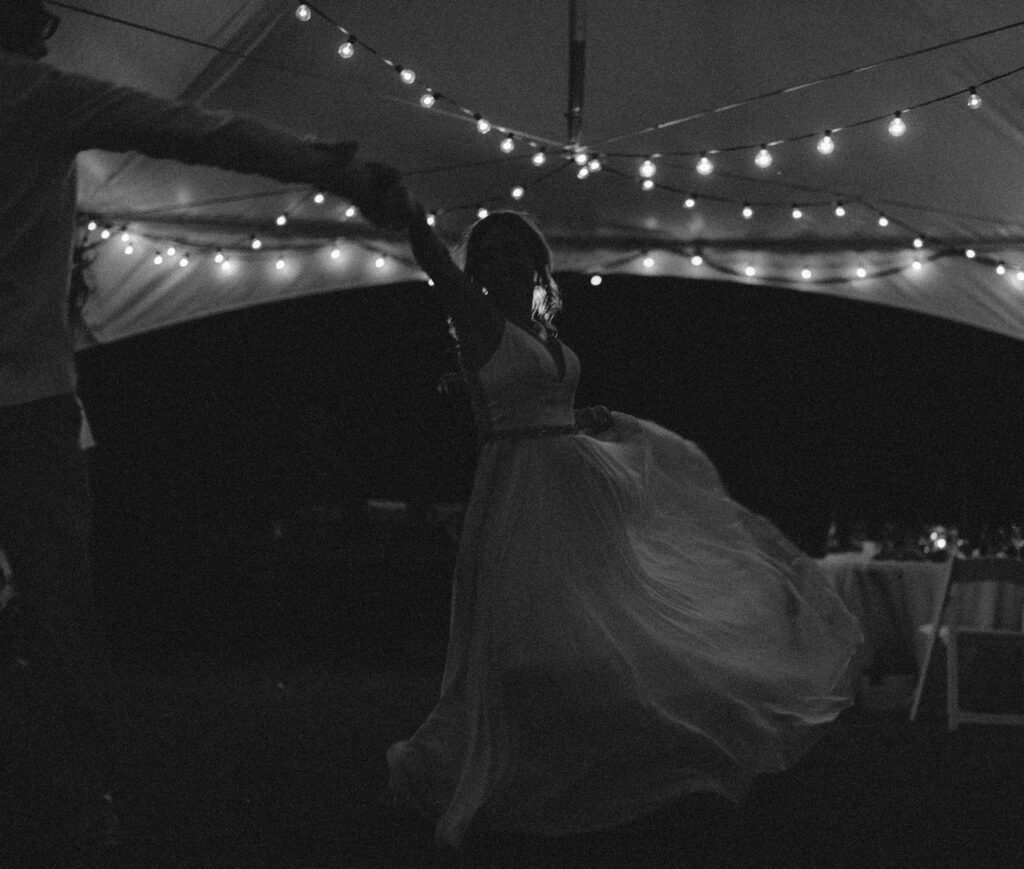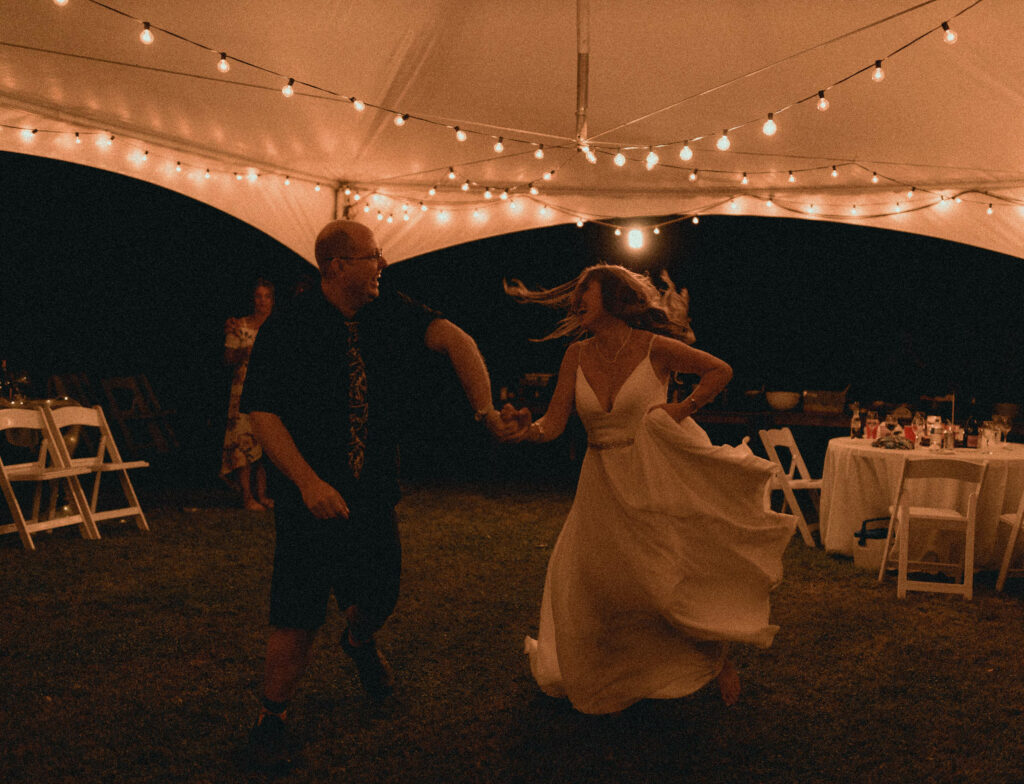 Thank you for reading this far, and I hope you loved this massive sampler! If you give me a follow on instagram or facebook, you can see what I've been up to. Talk soon!