I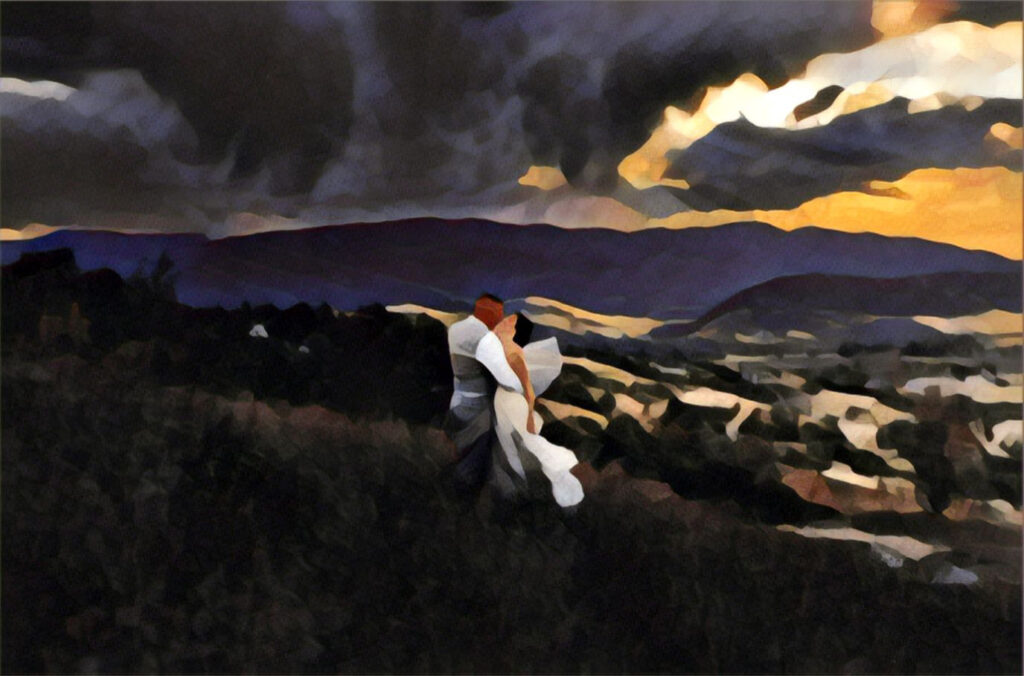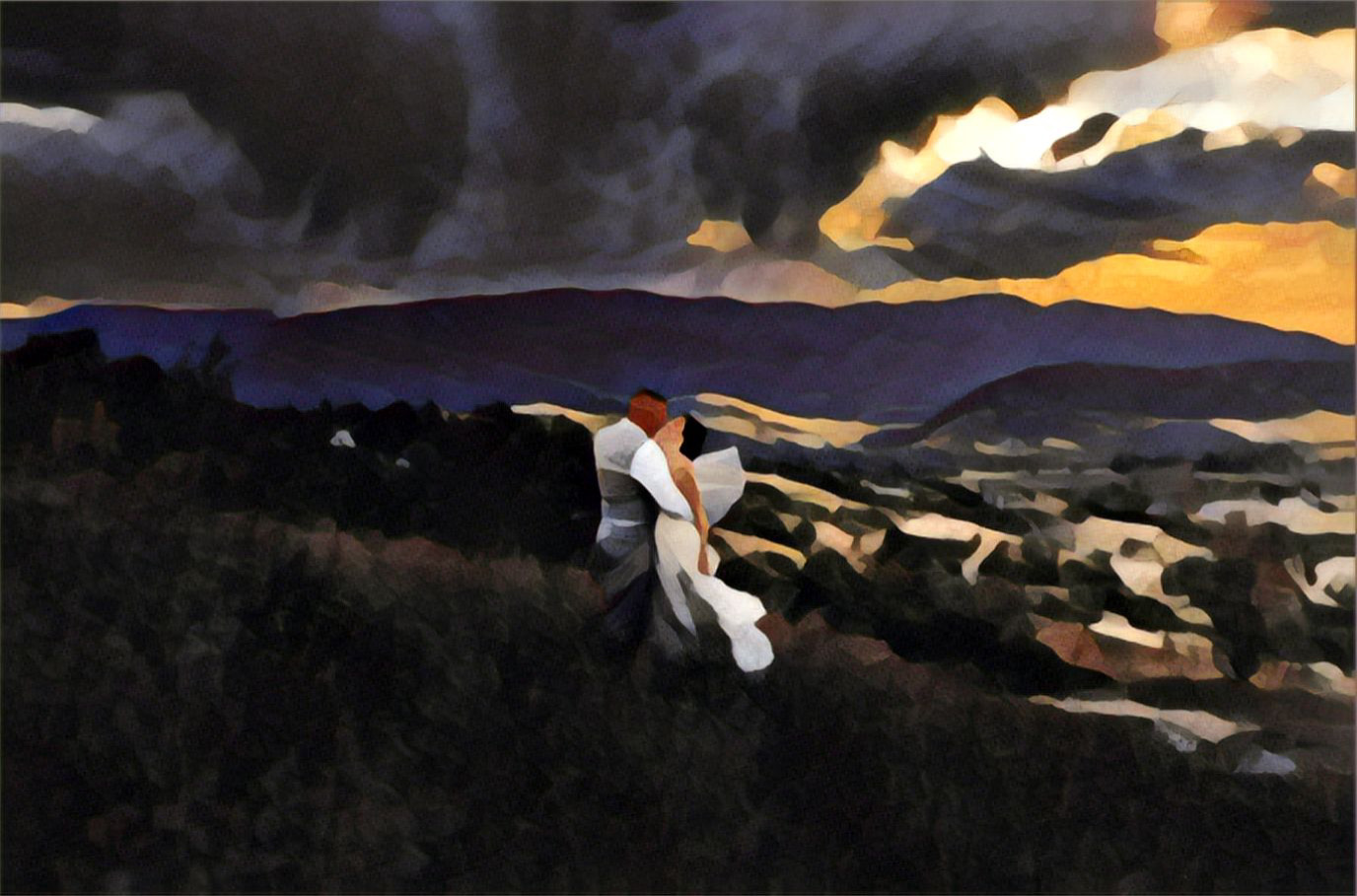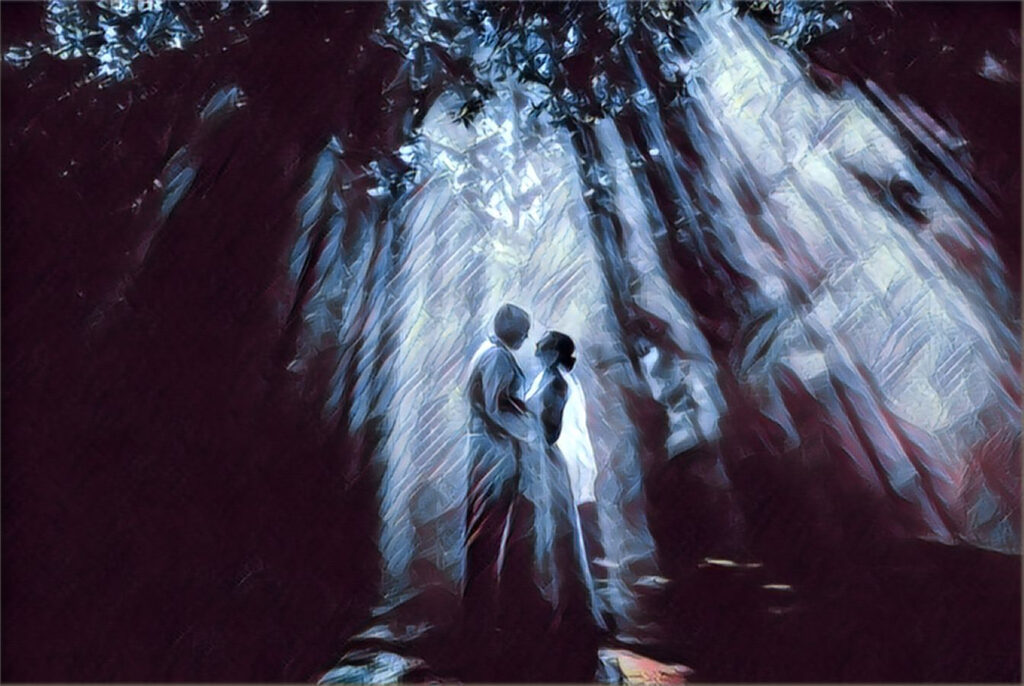 I've been reading about Thursday's red sky for a few days now. Everyone's so excited, it was so rare and so beautiful. We actually got it – in our sunset sneakaway. We really got it. Even with a bit of lightning.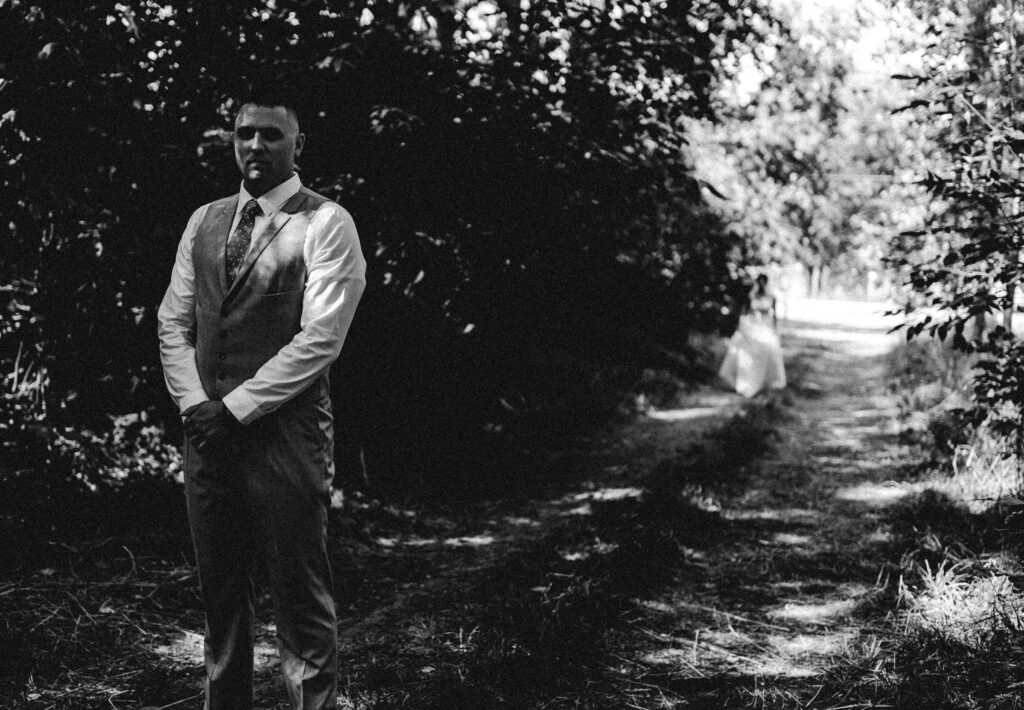 We start our day in the late afternoon, with a first look. We had a later ceremony – 5pm – so at 3pm we decided we'd like to get started on the photos. As you can imagine, that entails a first look! I hid in the bushes, and the day got on to a roarding start.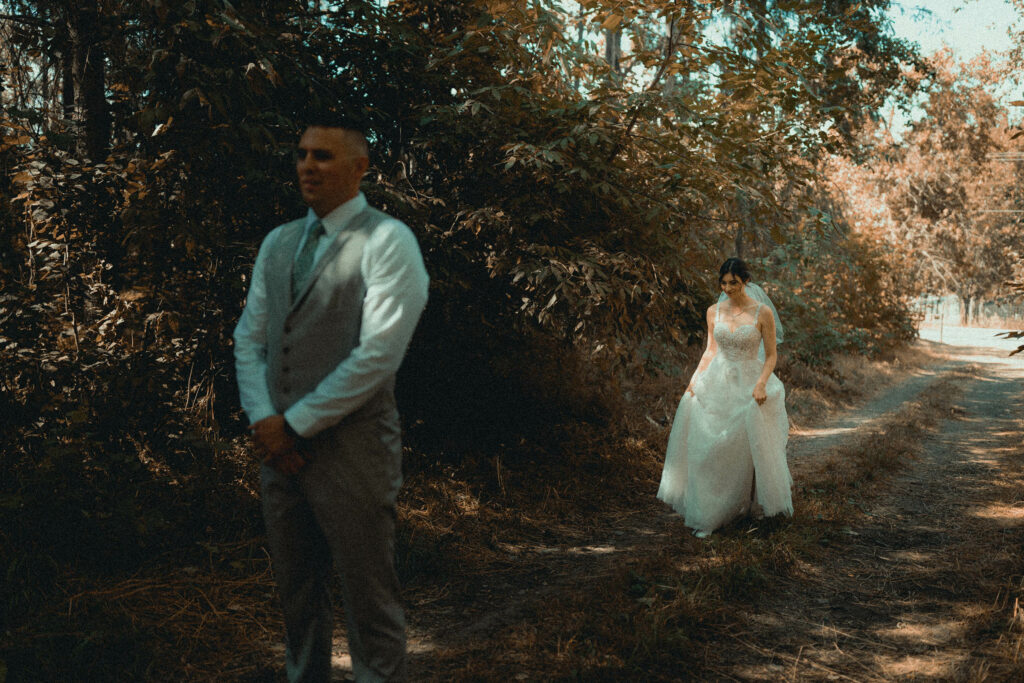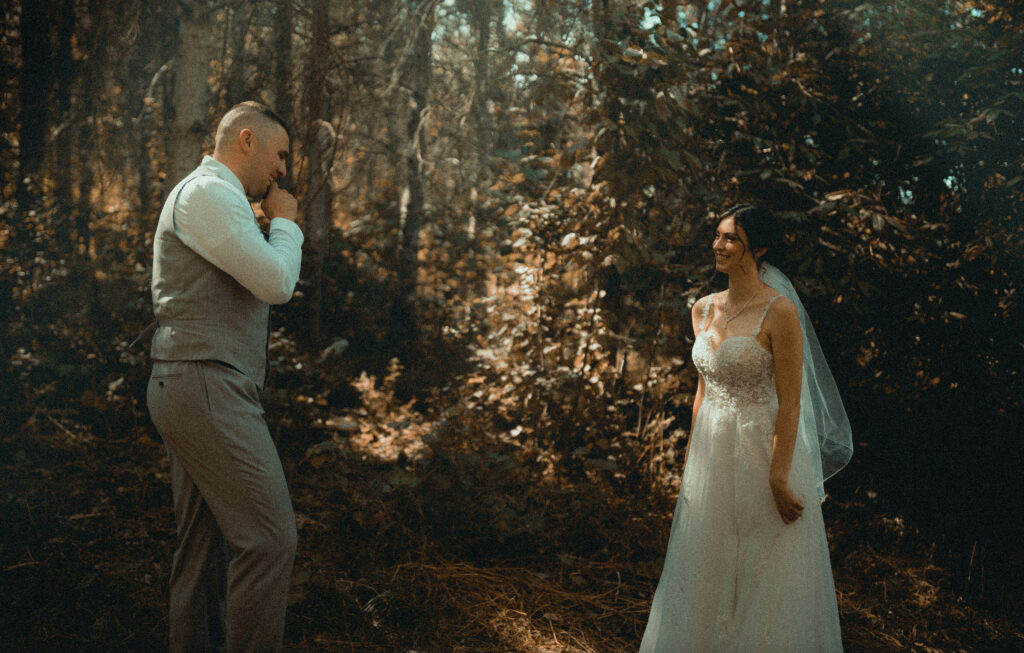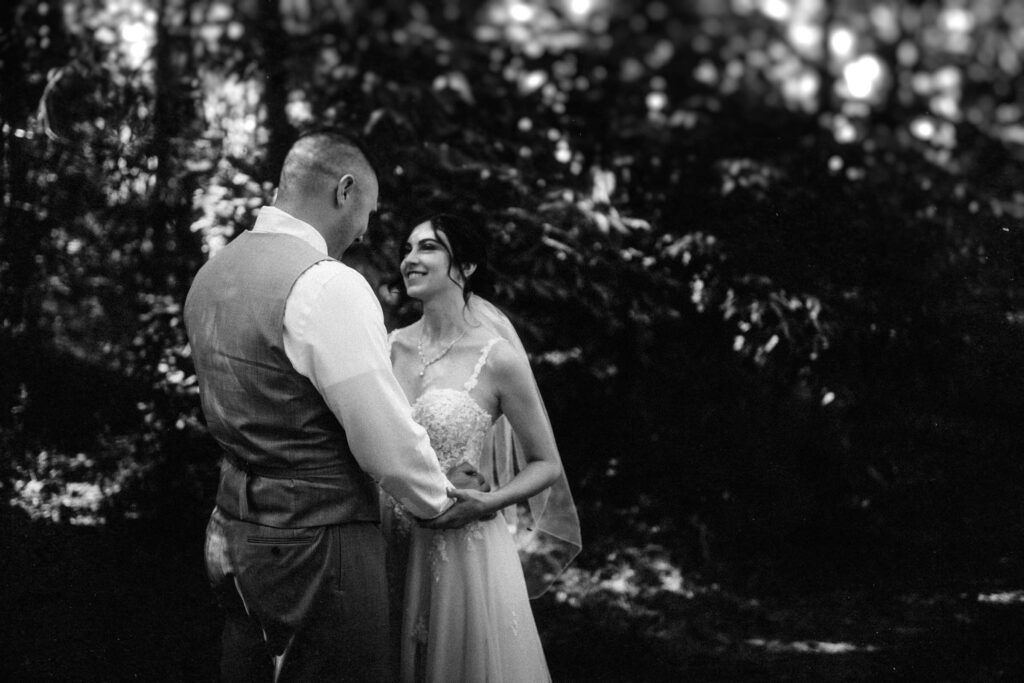 And just like that, we jumped right into photos. I had chosen a shady spot in Coldstream for a reason – in August it's not uncommon for it to get pretty hot. Sometimes over 40 degrees (That's 100 degrees for the America), and the shade keeps us nice and cool.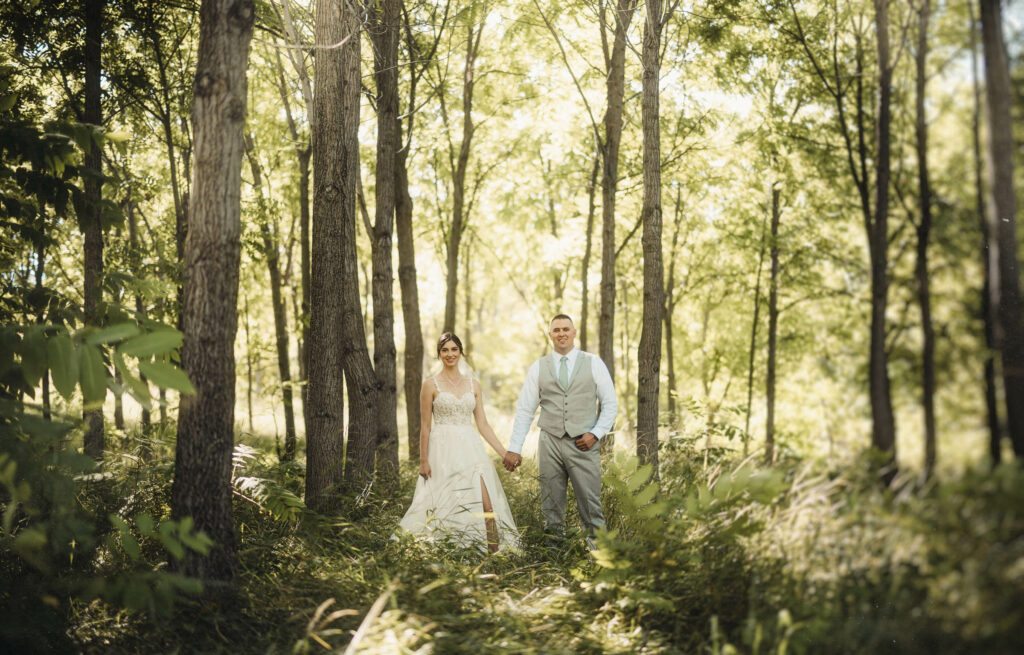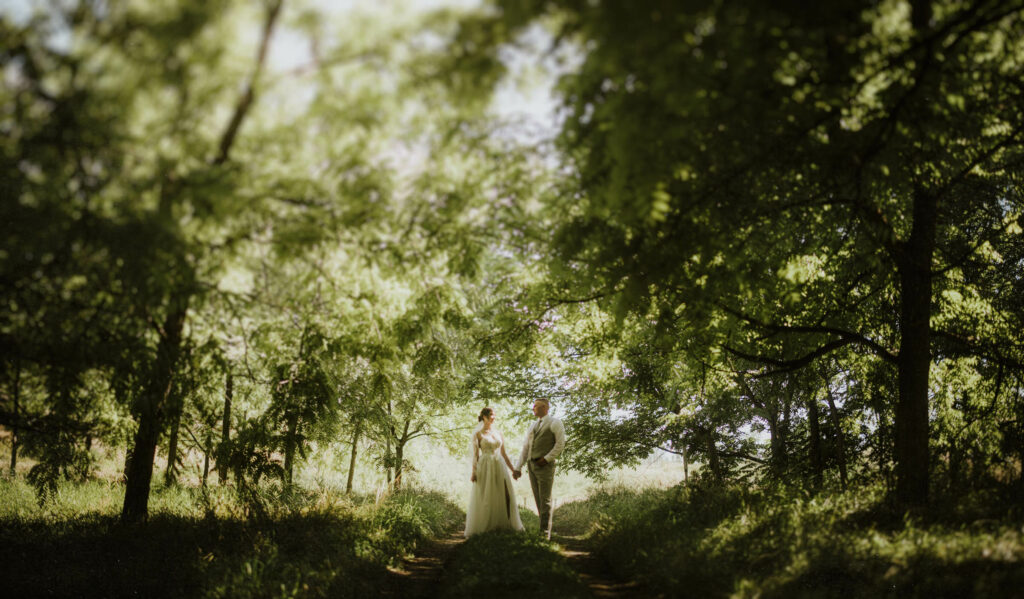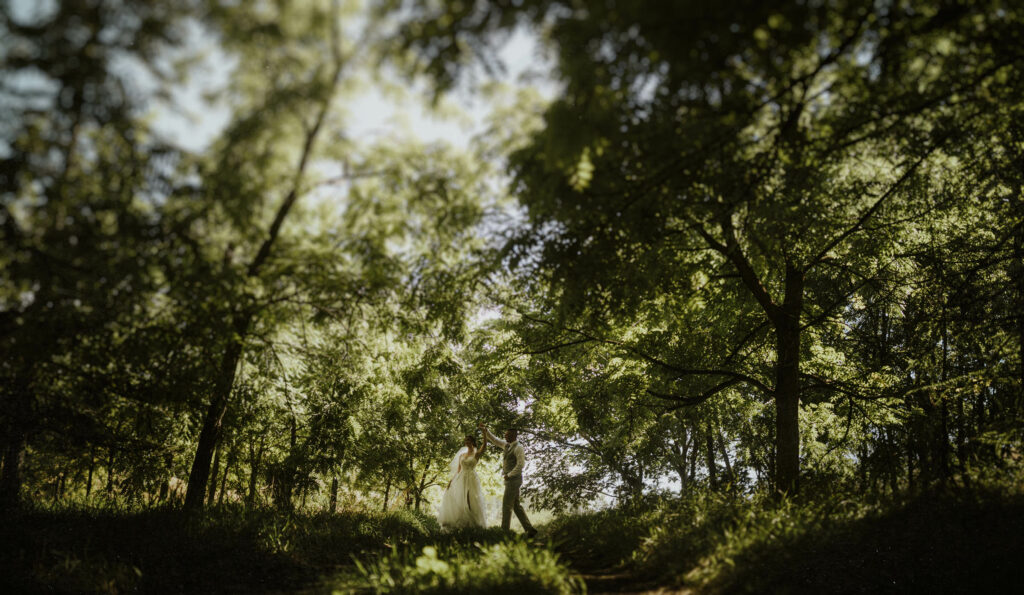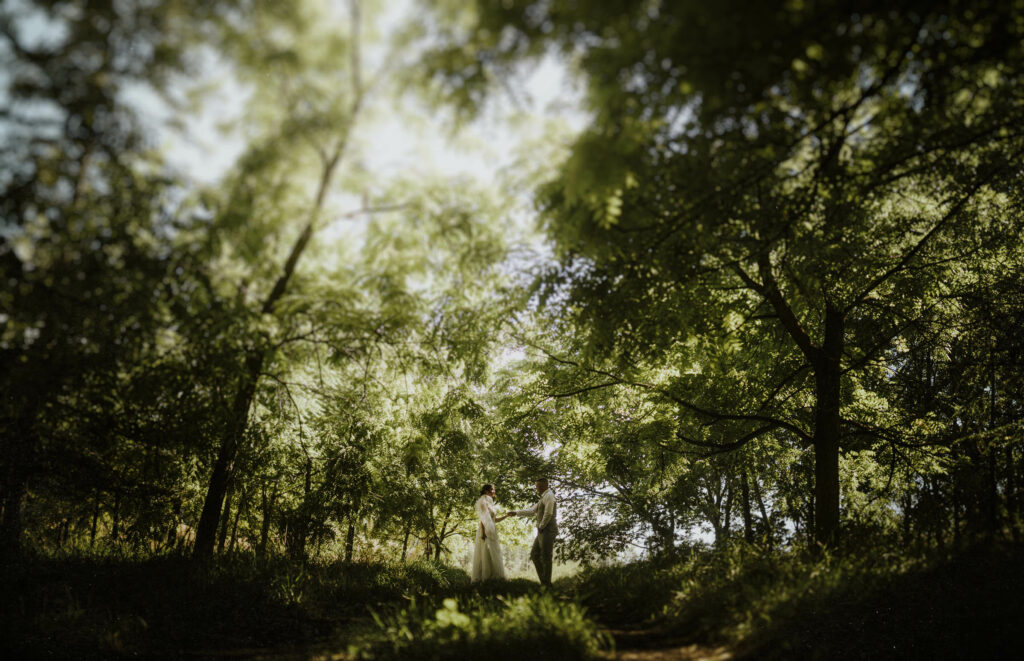 And this beautiful bride!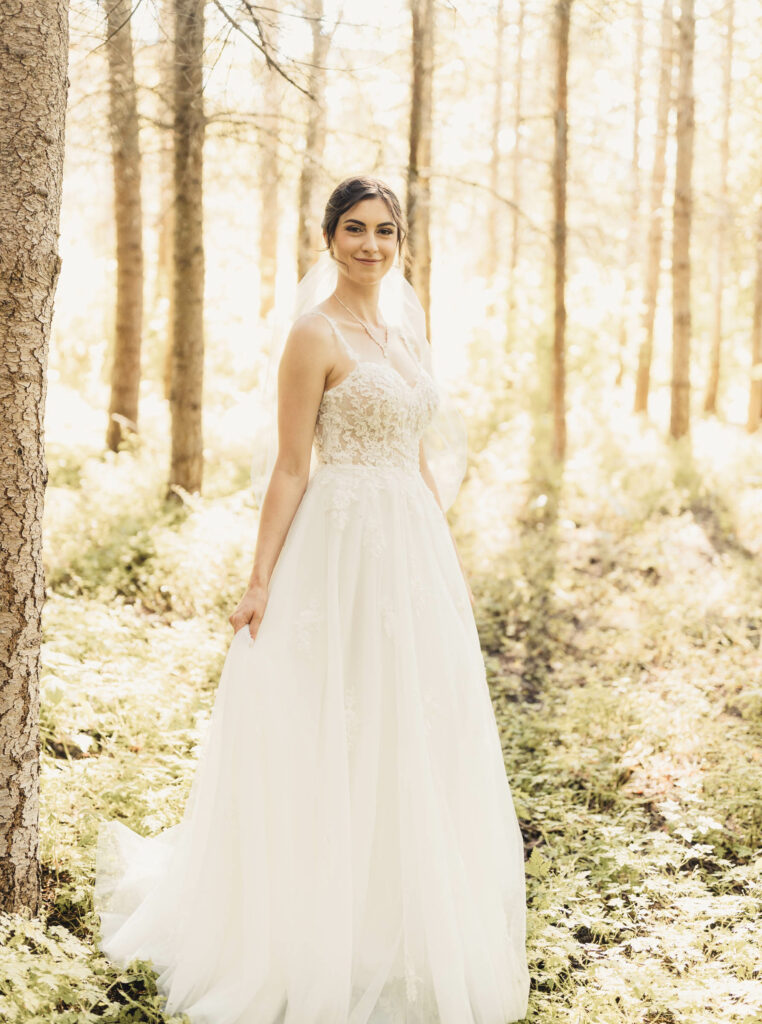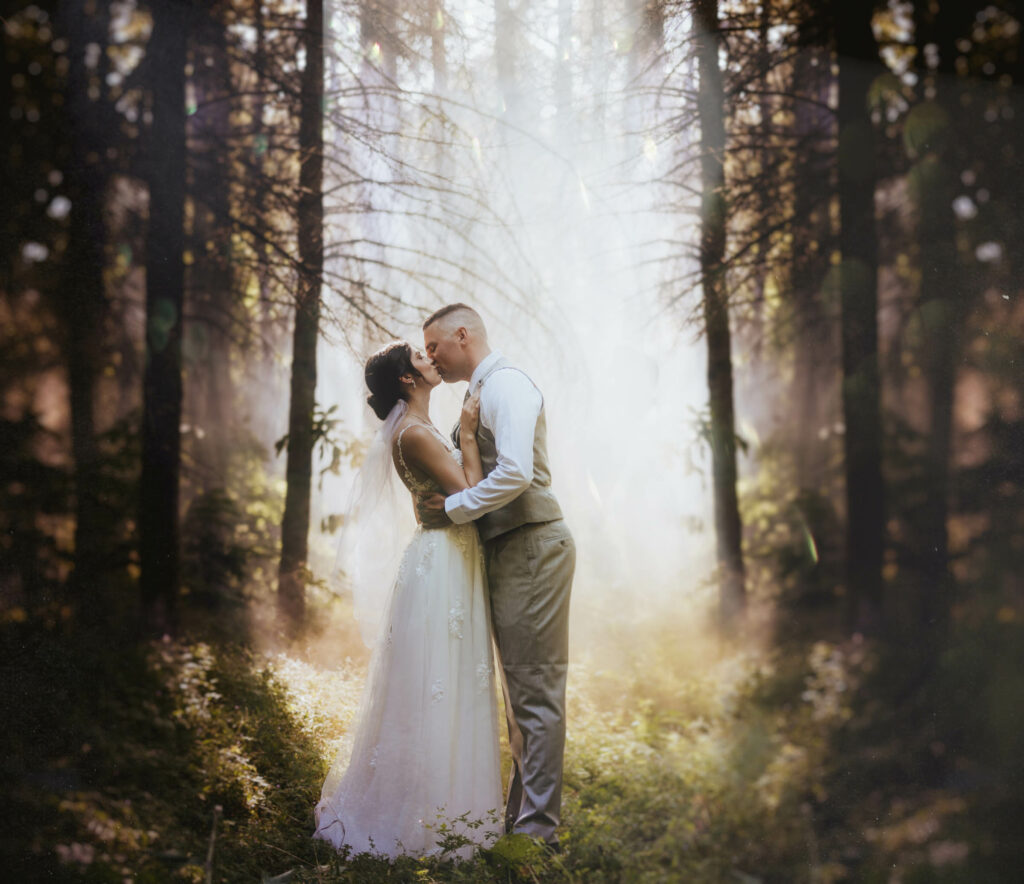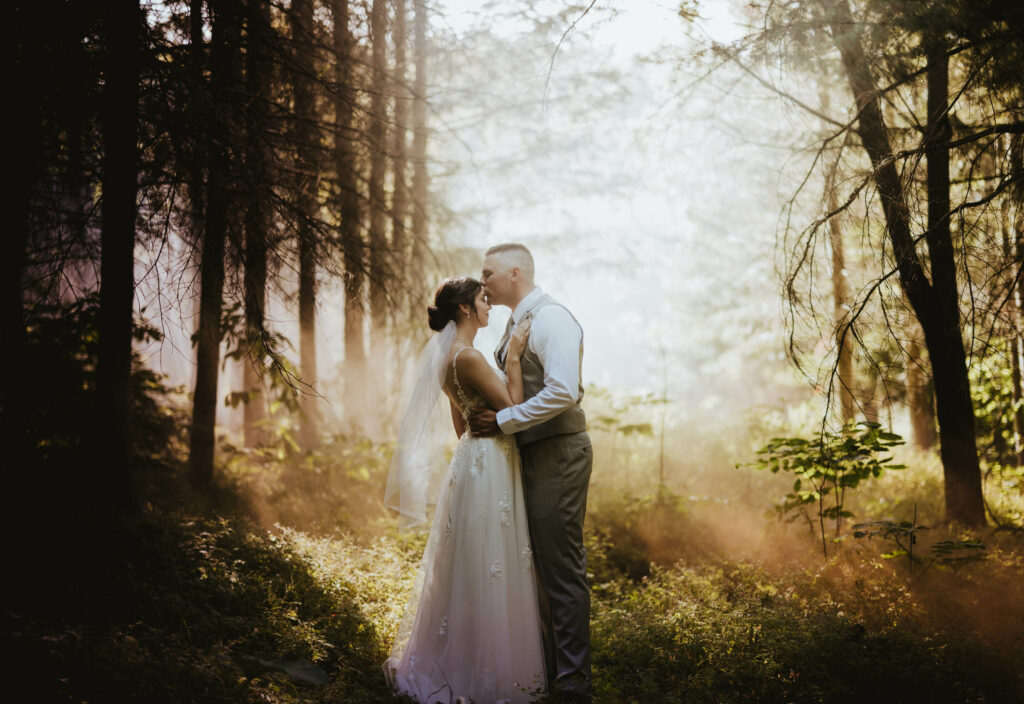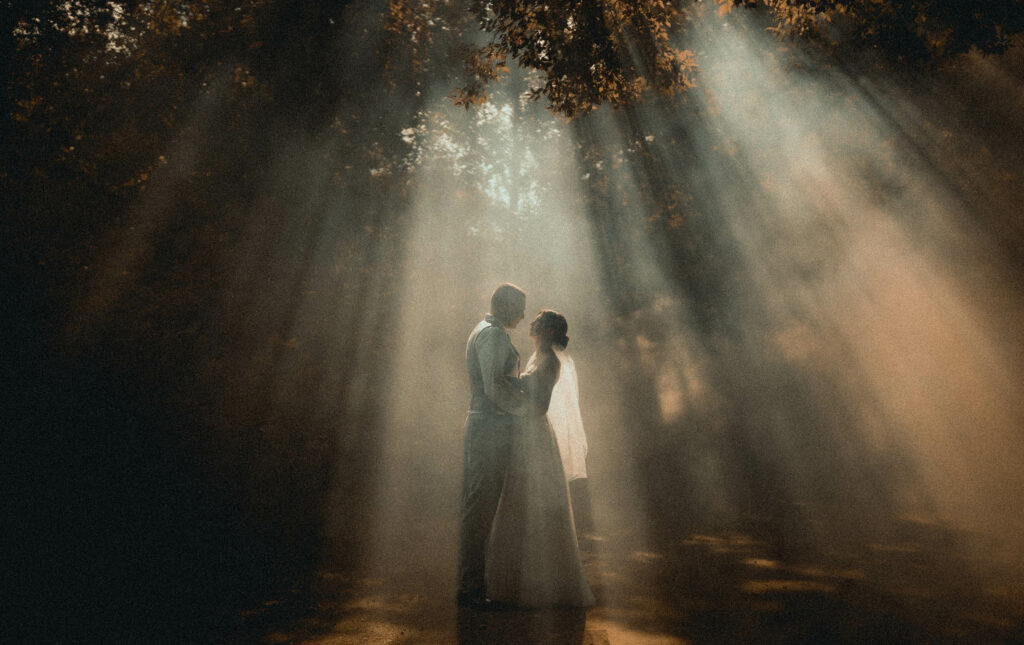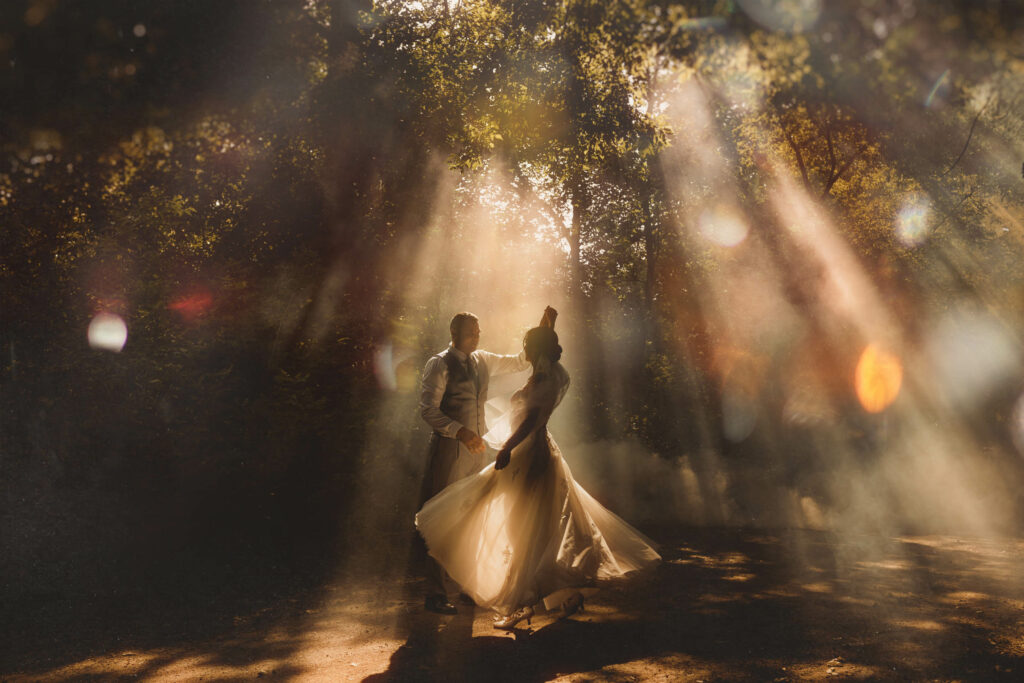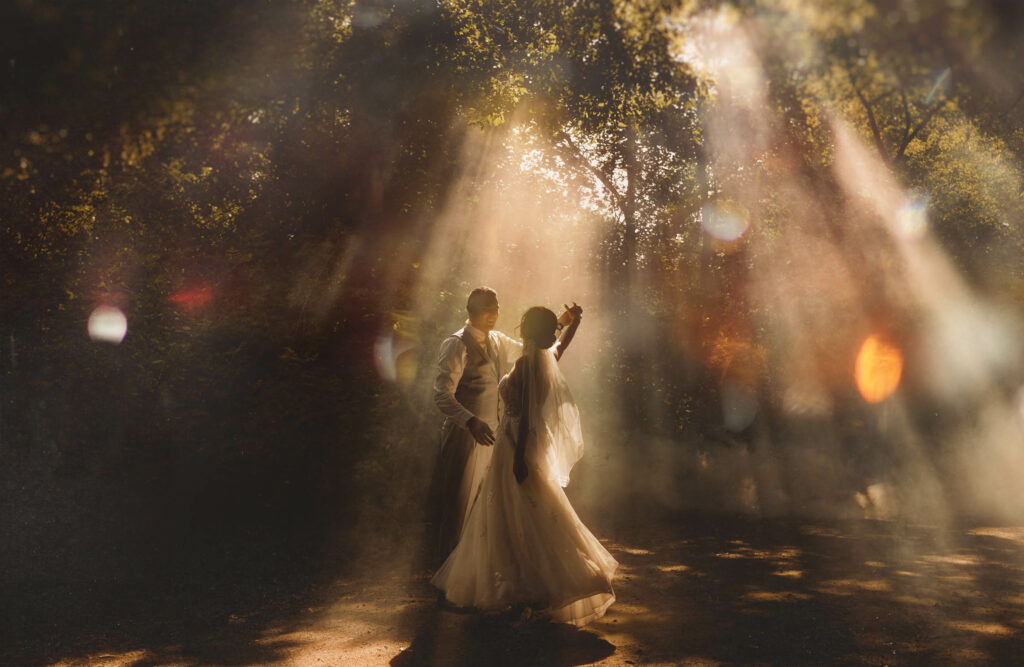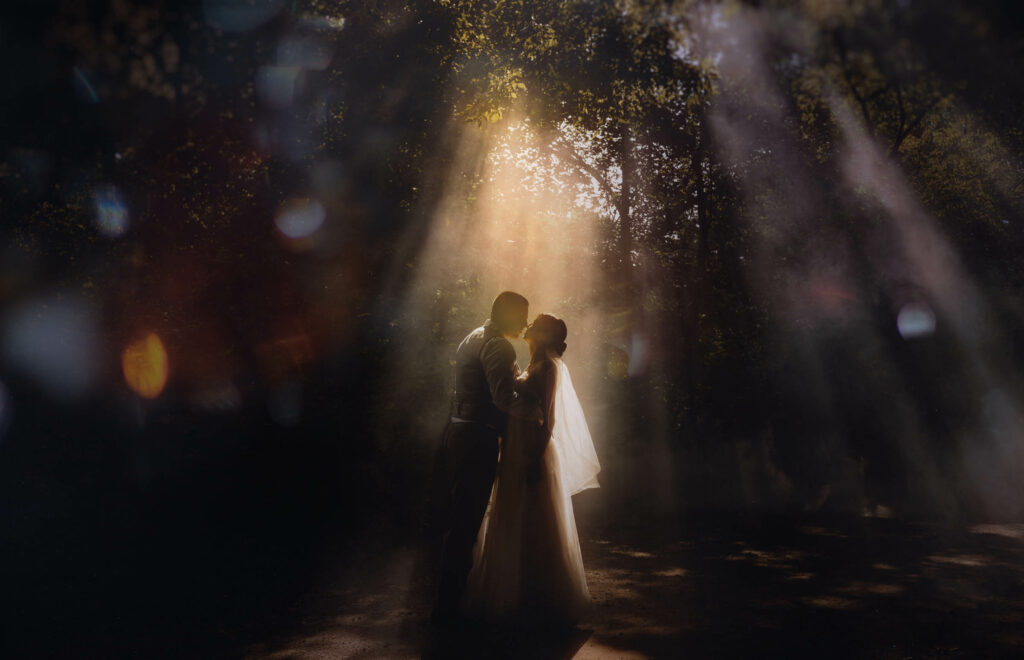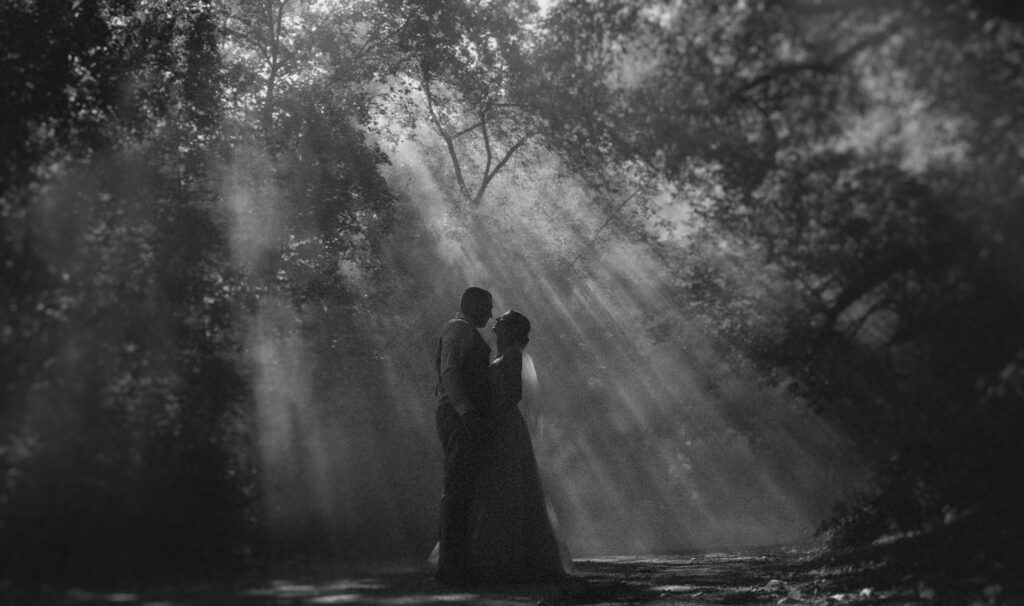 I like to have a good mixture of colour and black and white. Variety is important when it comes to wedding photos!
The sun came through the trees, and I'm obsessed with those dappling rays of sunlight!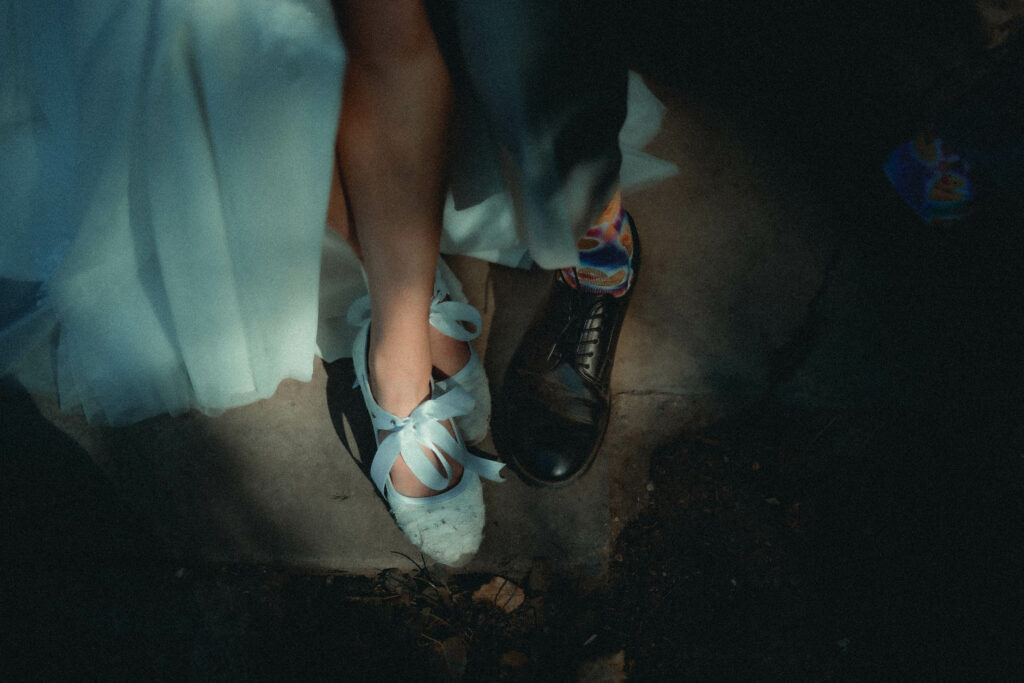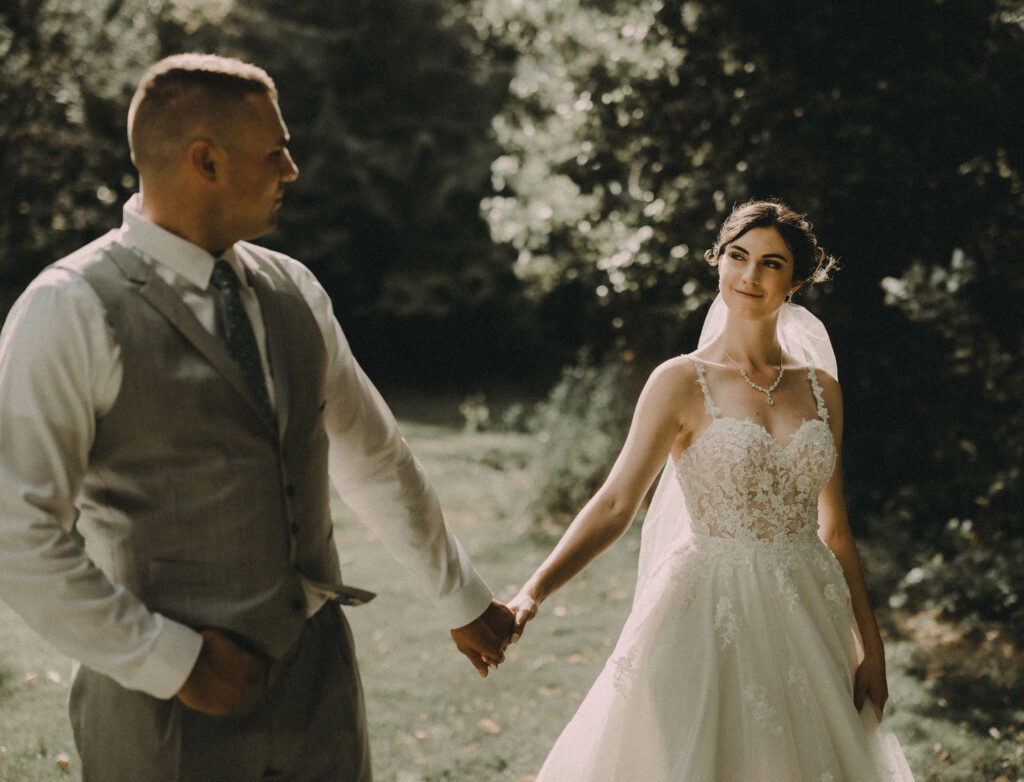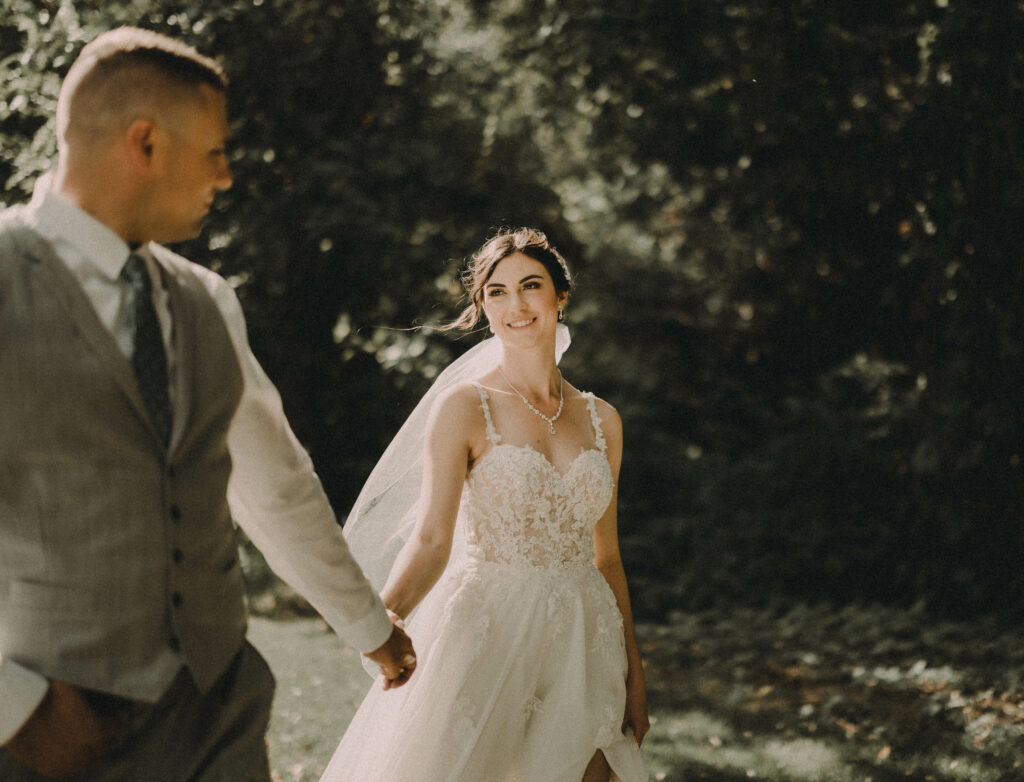 At the ceremony site, family members were busy setting up. The storm was just beginning, and we hadn't known it, but it would pass right by us.
It was a simple ceremony, with a lot of laughs and smiles all around.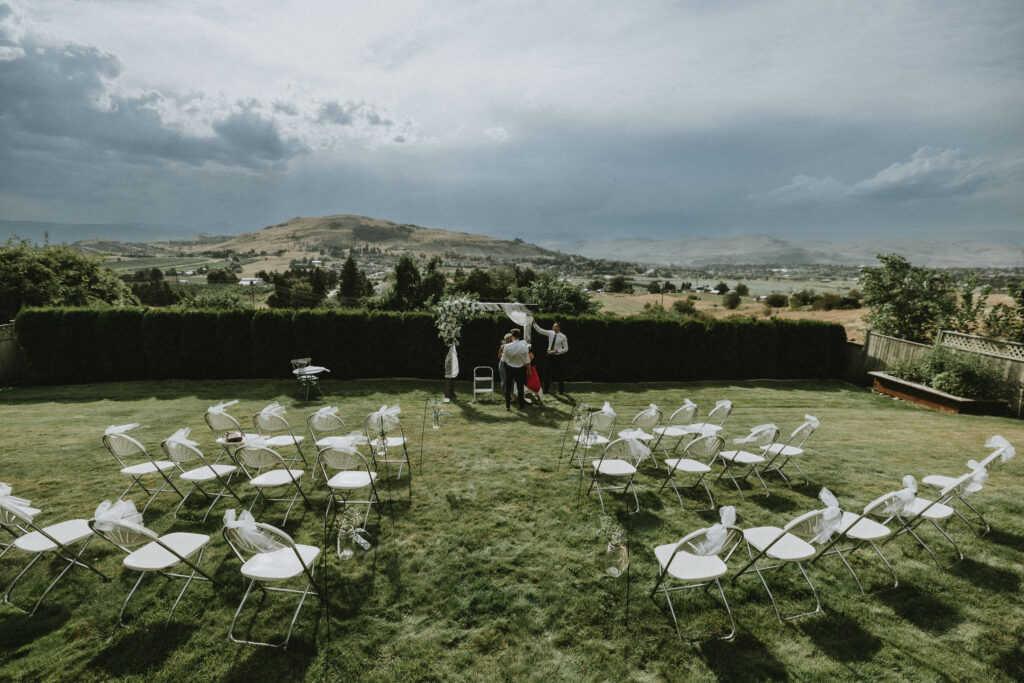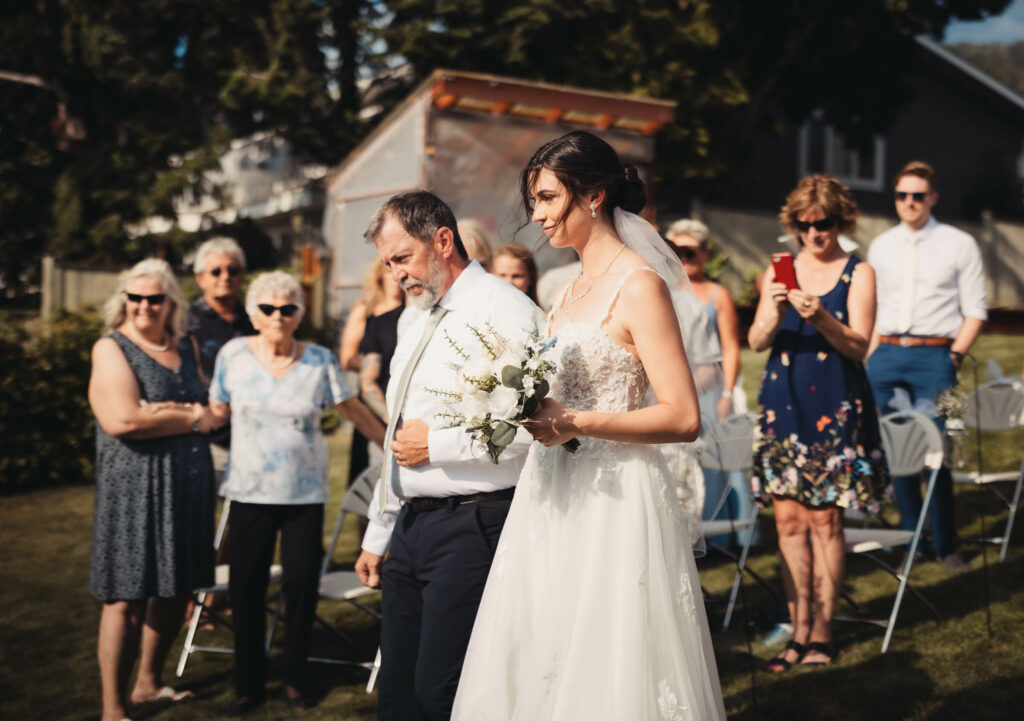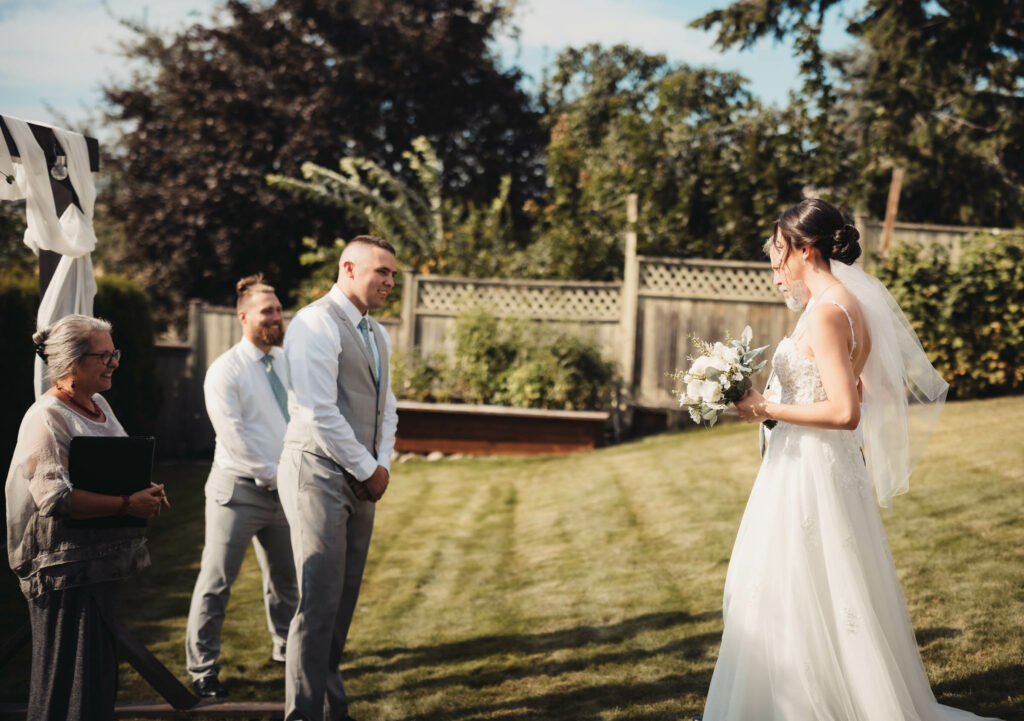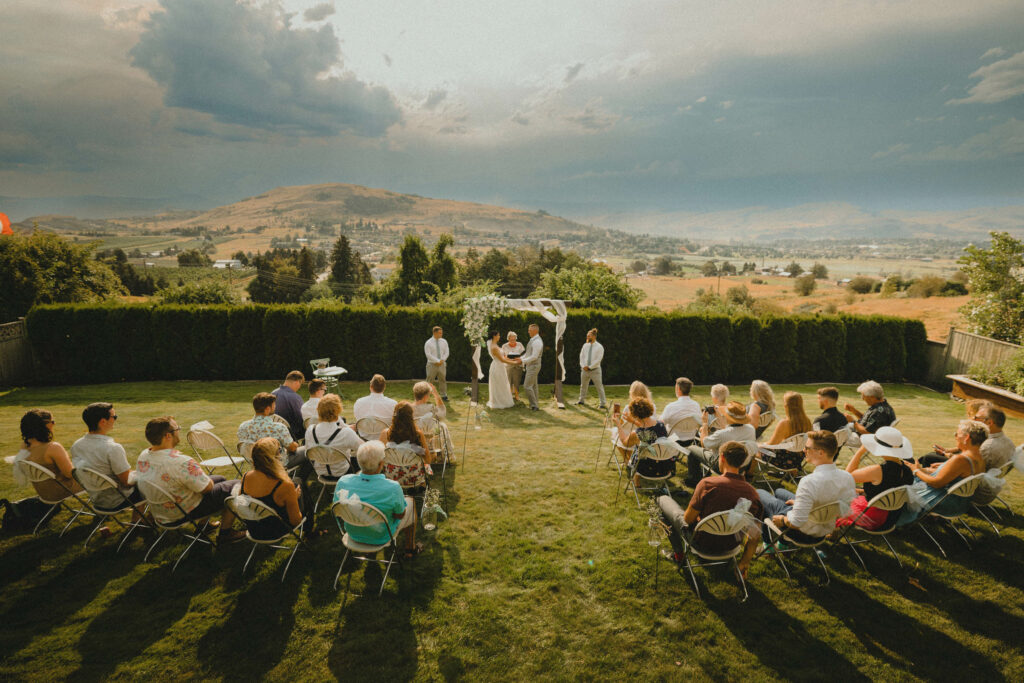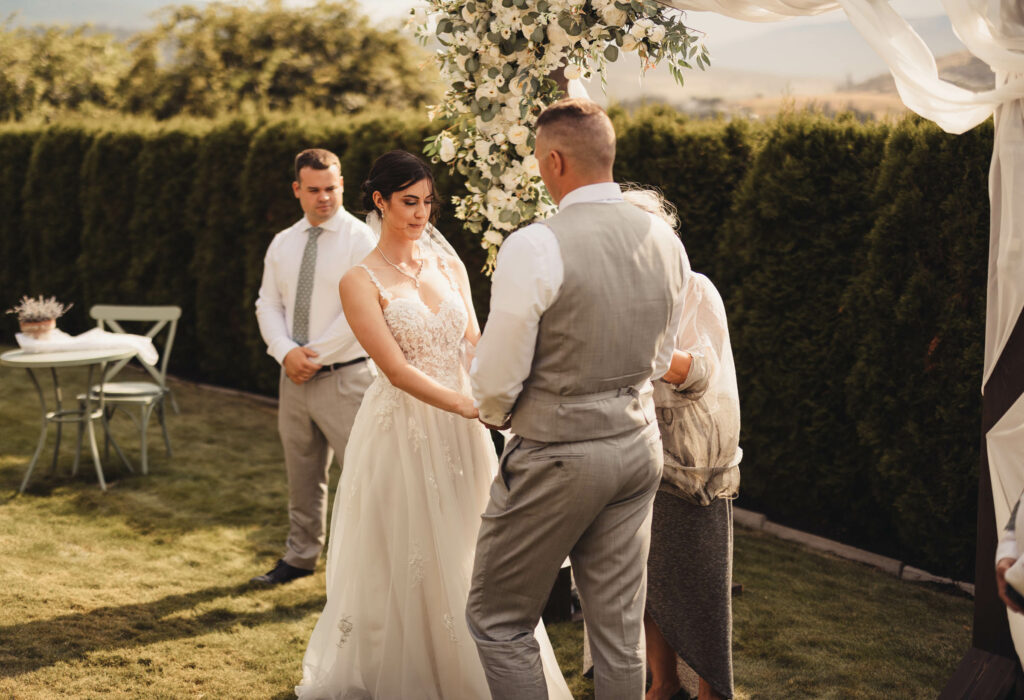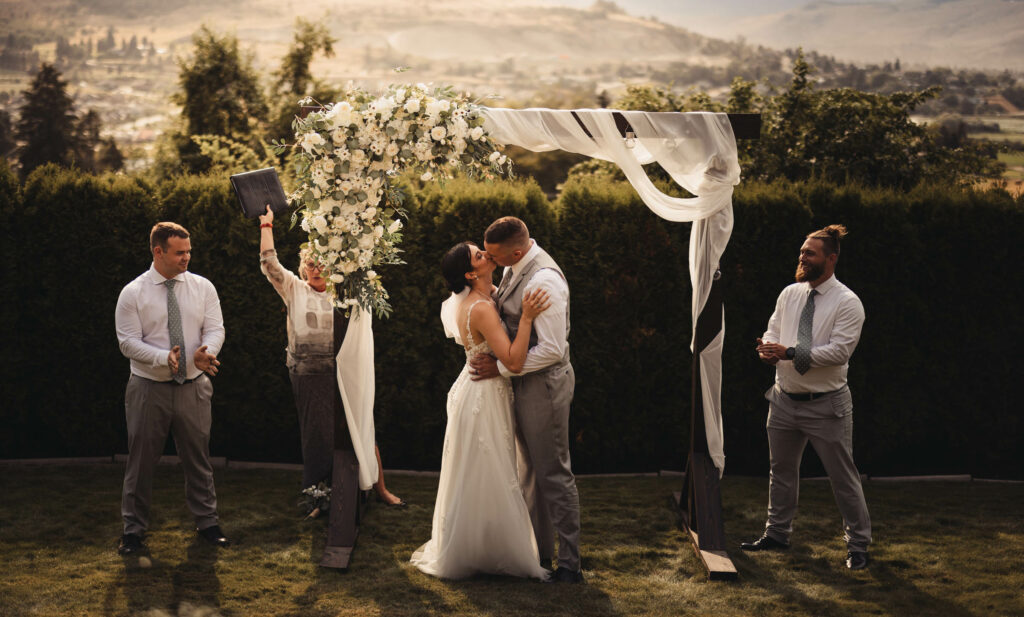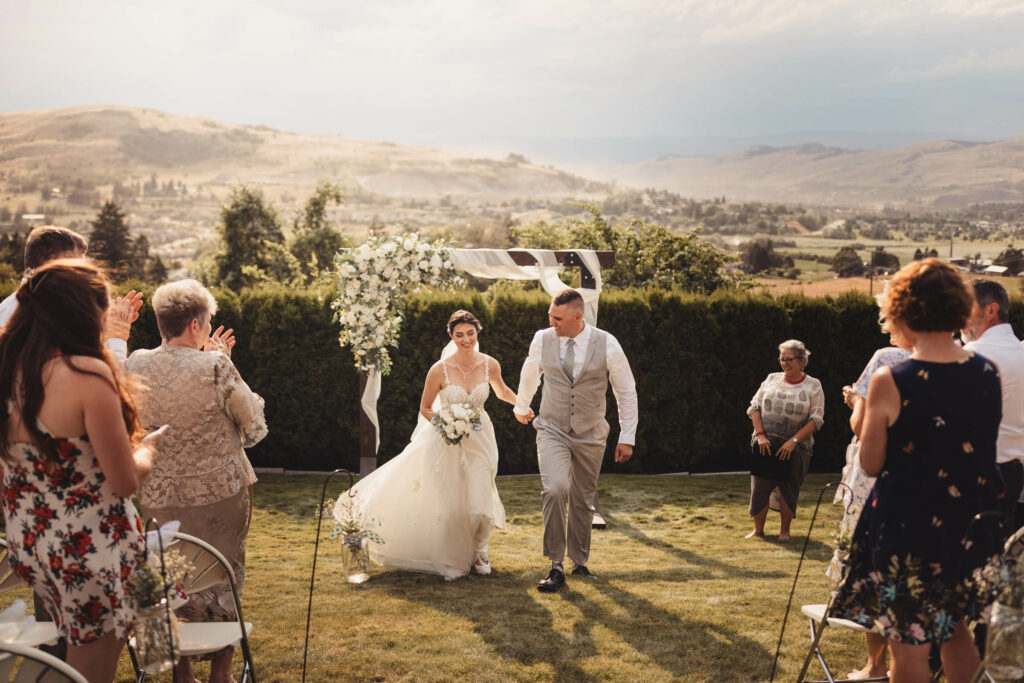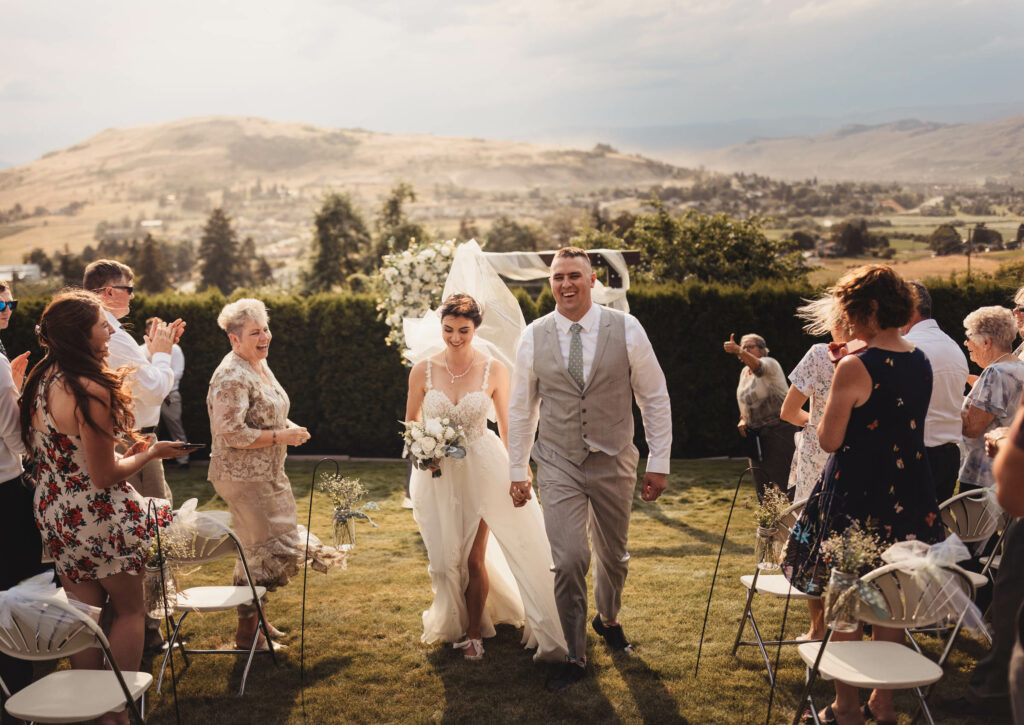 And just like that, we fell into an evening of drinks, delicious food, and great conversation.
Oh, and even a cake!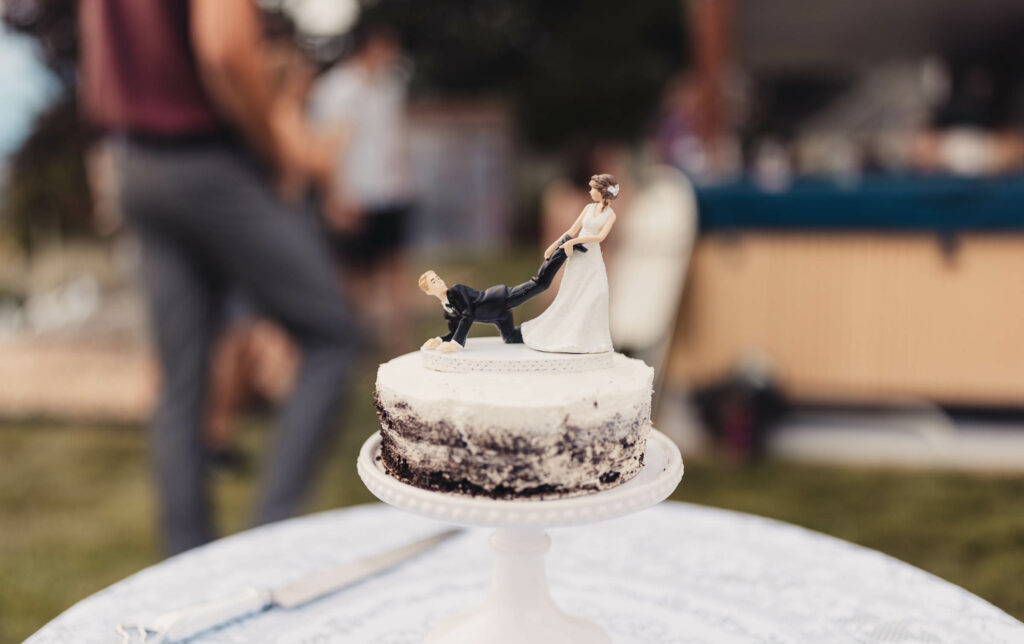 This is where I'll have to leave you, though. This is a sneak peek, just a few photos of this incredible day these two had.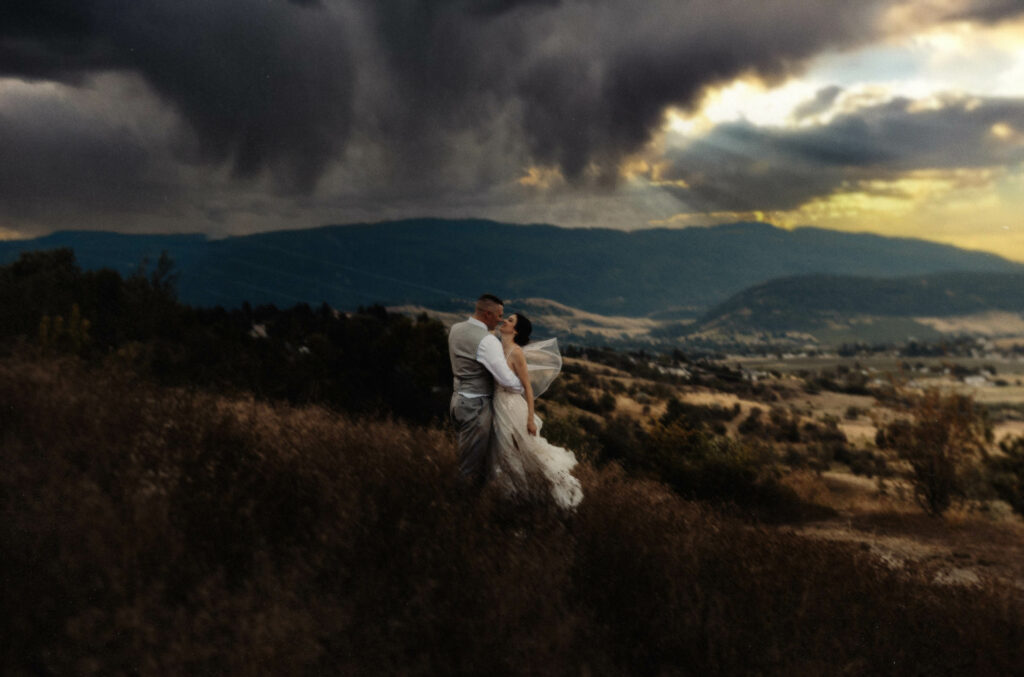 There's a list though! If you click here, you can put down your name. Once the photos are ready, and you're on the list, you'll get a link to view them! And it's going to be a big album!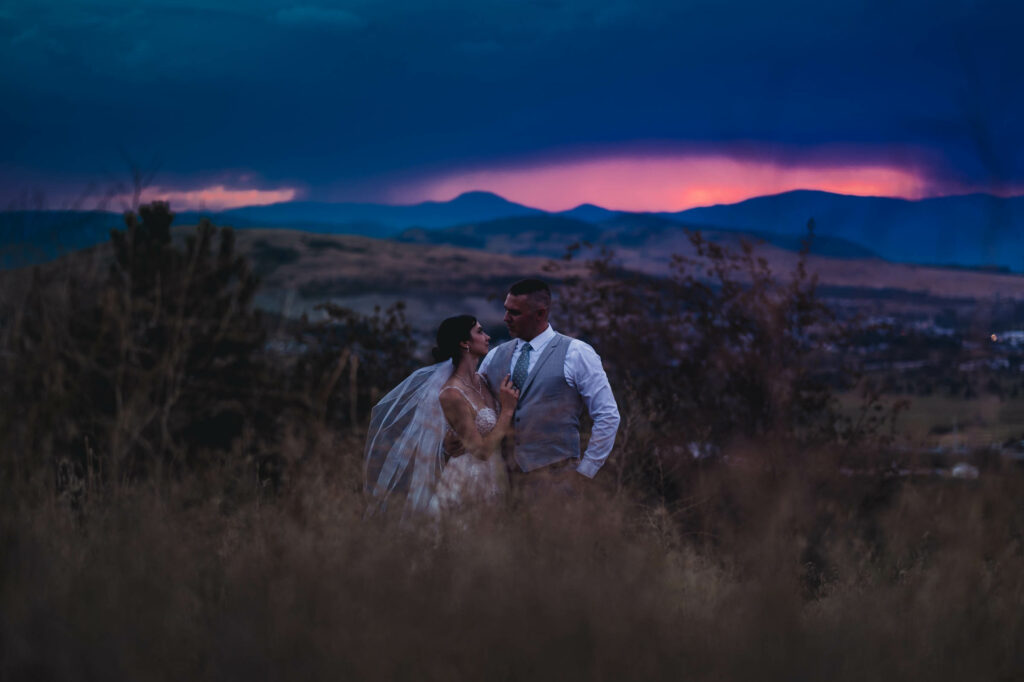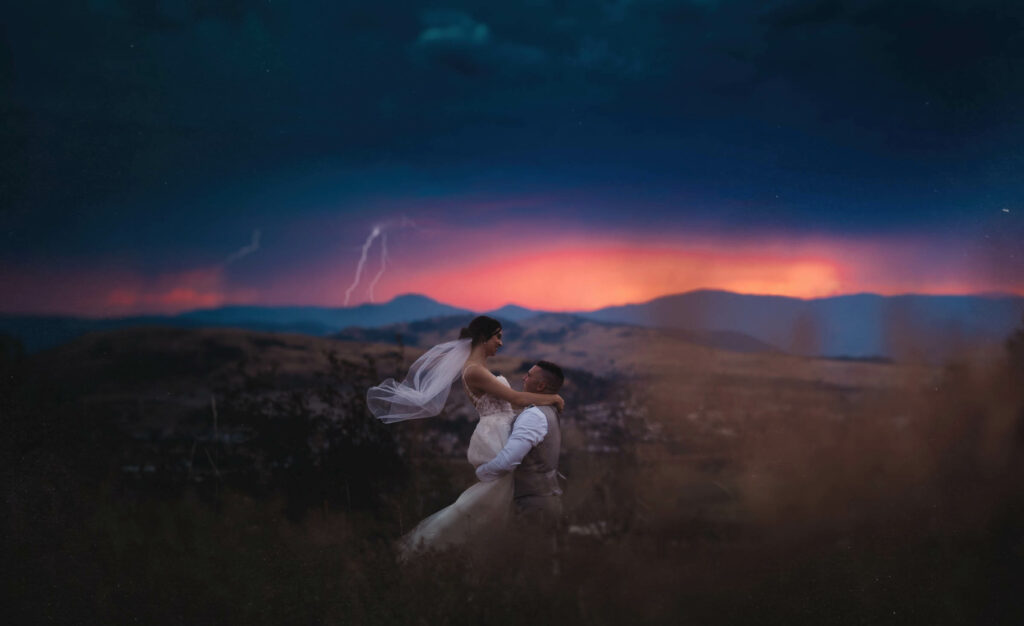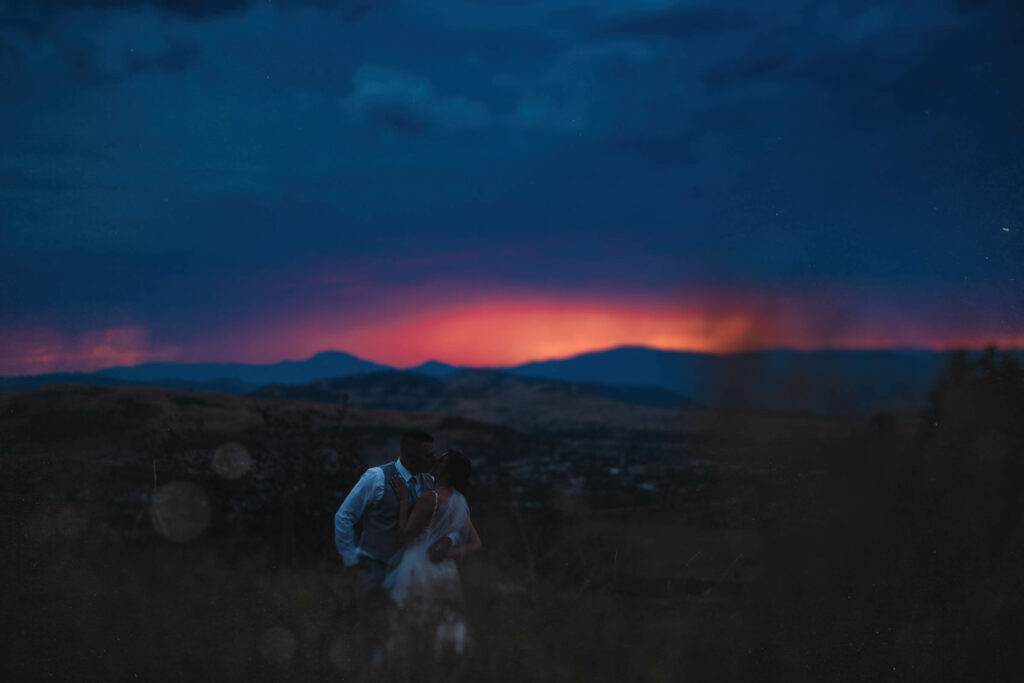 Until then, feel free to follow me on Instagram or Facebook! Thank you for reading this far and I hope you enjoyed it!