T
There's something special about a winter wedding. This one is a little different – several days ago, amidst -14 temperatures, we had snow. Record breaking snowfalls.
Some of you may recognize these two. In the late summer, they invited me to their property in Beaverdell, and we had a lovely evening engagement session. I couldn't have been happier with the results.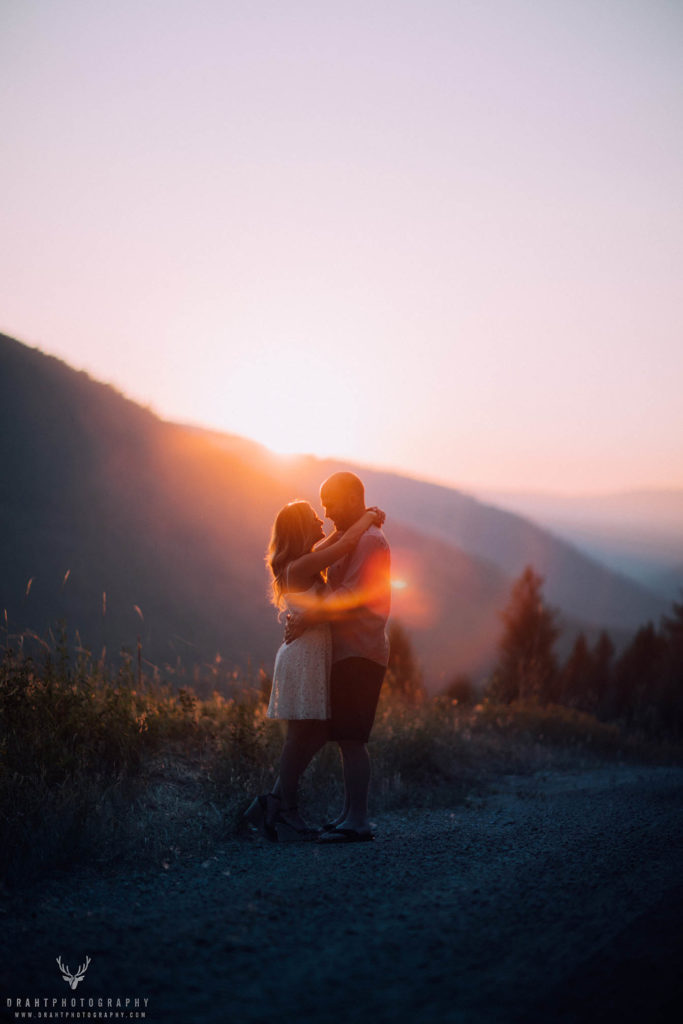 Unlike our engagement shoot, at Predator Ridge, the snow was knee deep. In true Predator fashion, every nook and cranny was decorated with the utmost care. I decided to take full advantage of the sparkles, and immediately began with my ring shot.
Out-of-focus sparkles are called "bokeh balls." They're colourful little balls of light that add a neat dimension. The oval-cut diamond proved to be photogenic as well. I usually don't get angsty transporting rings, but my heart beat a little faster when this one was in my pocket.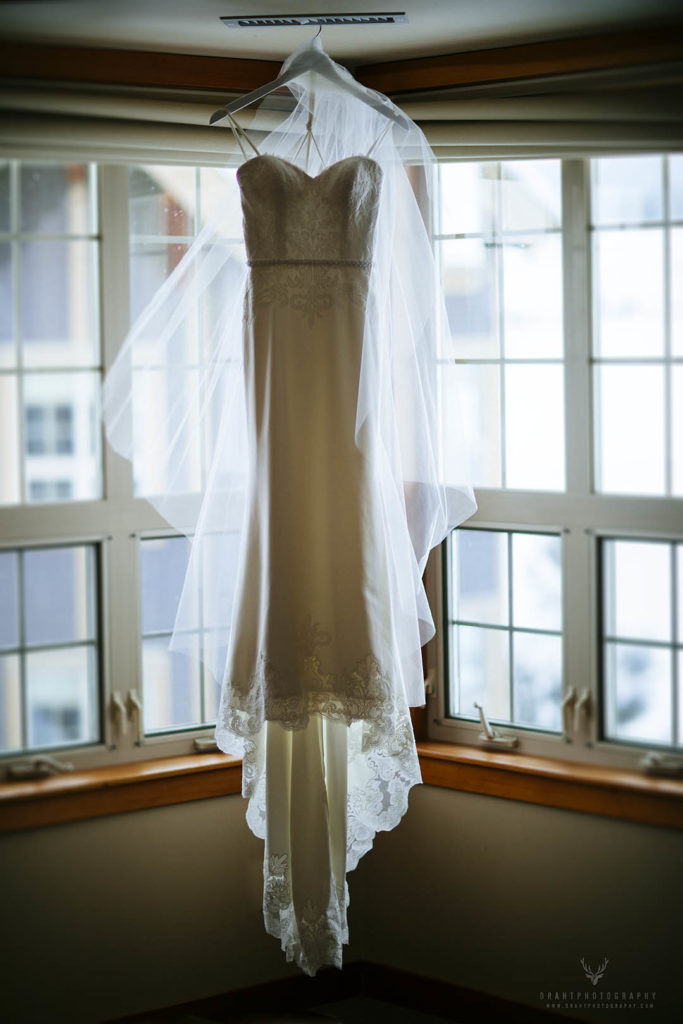 In the Bride's suit, her dress hung in the window. Yes, that is a chapel length veil. Yes, it looked amazing in the photos.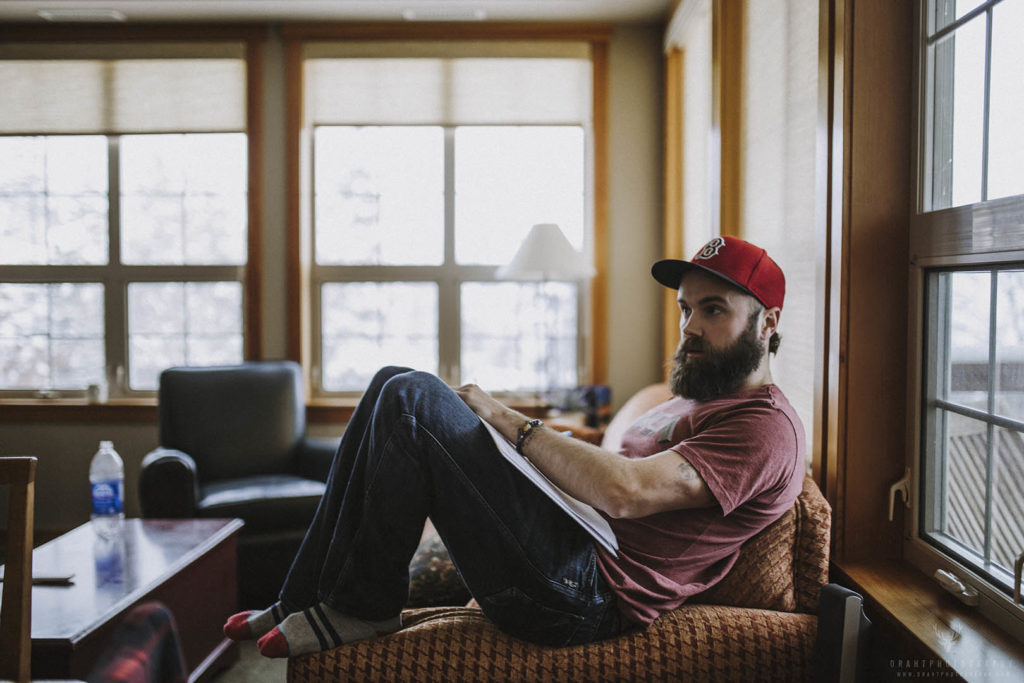 This was a larger wedding party – 6 bridesmaids and groomsmen on either side! I love these huge wedding parties, because it's a party all day. The guys finished up last minute arrangements, stocked the cabinets, and made charts in the morning. Over at the bride's, we had begun with the dress.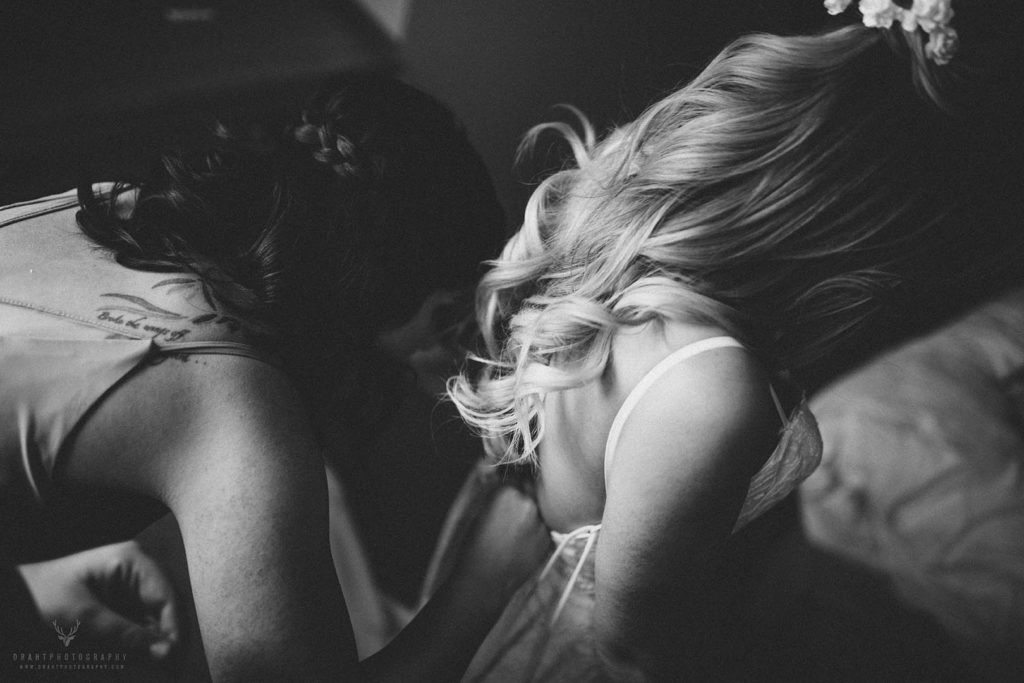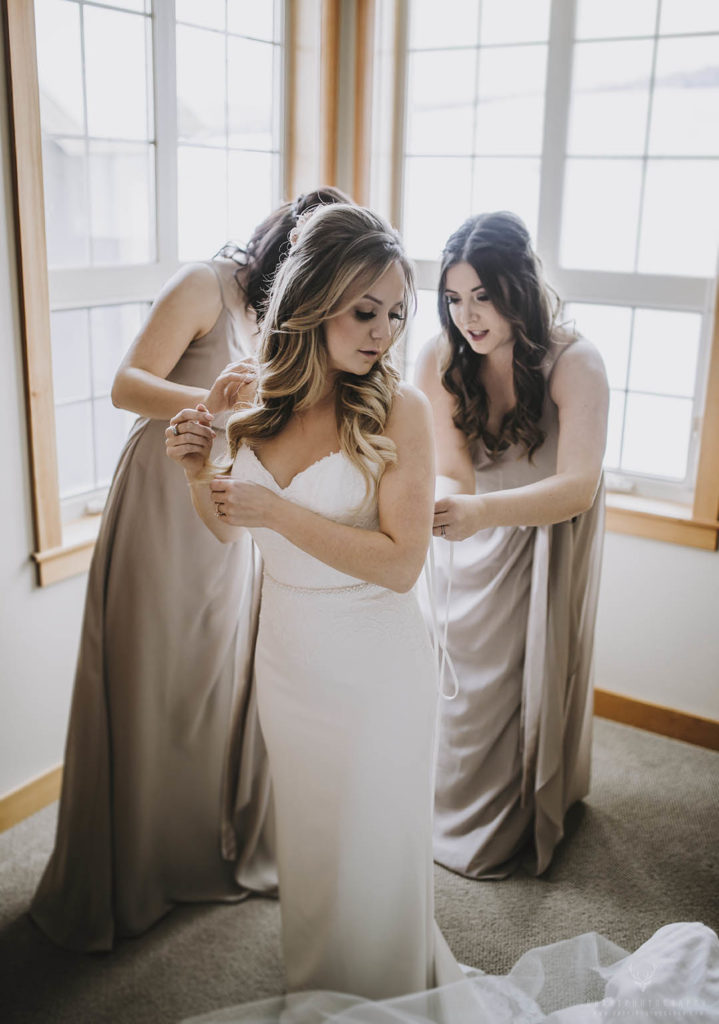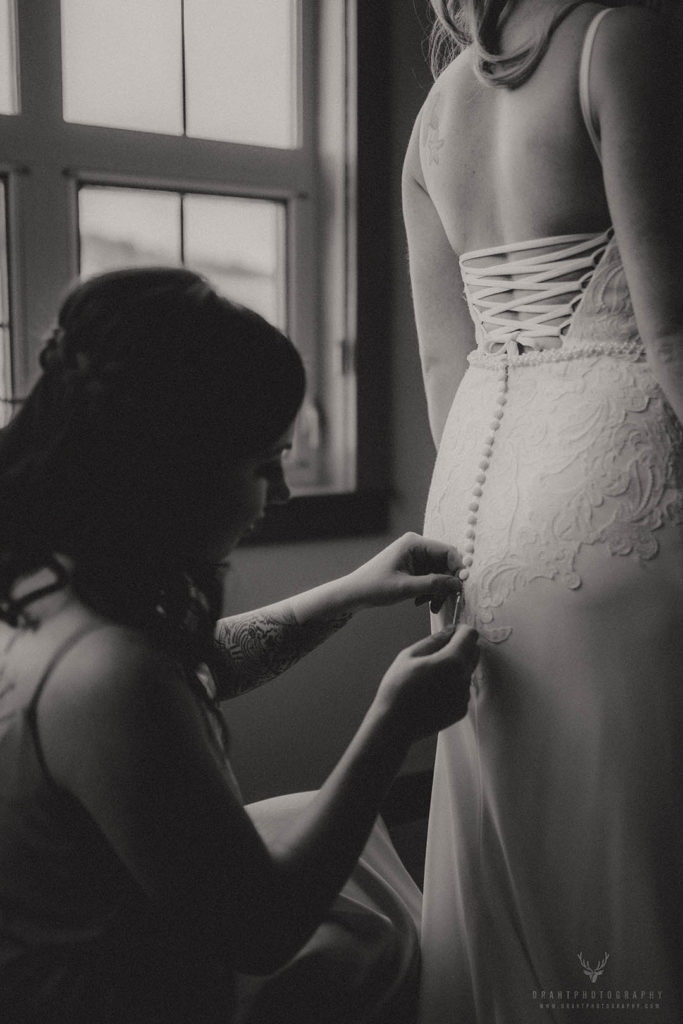 Our bridesmaids were hard at work doing up buttons and lacing up the back.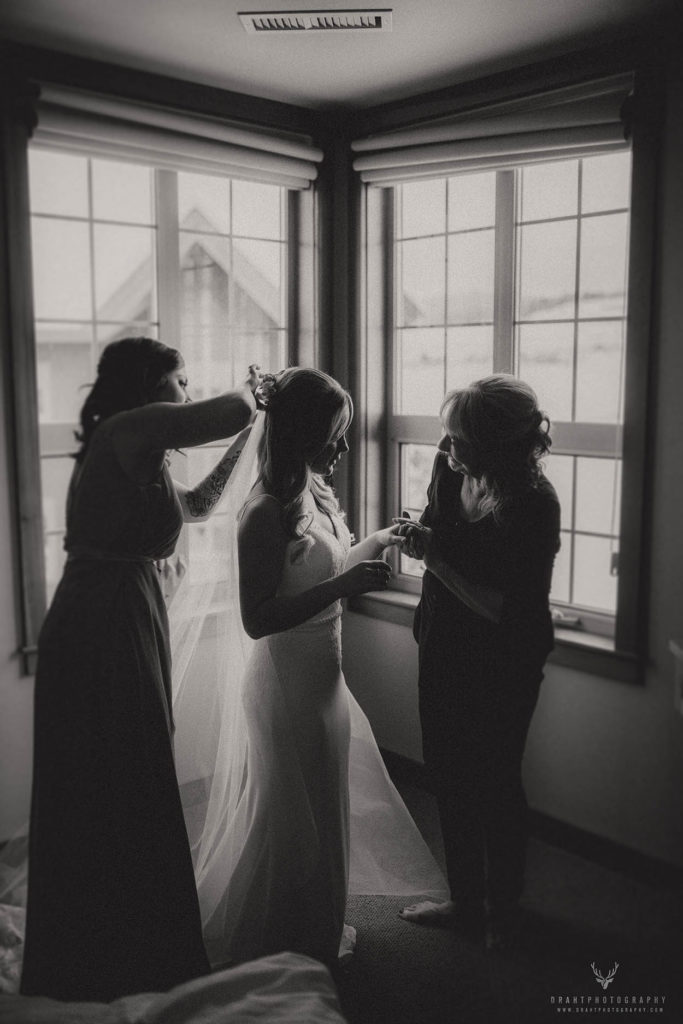 A few words of wisdom from Mom, and it was time for the first look.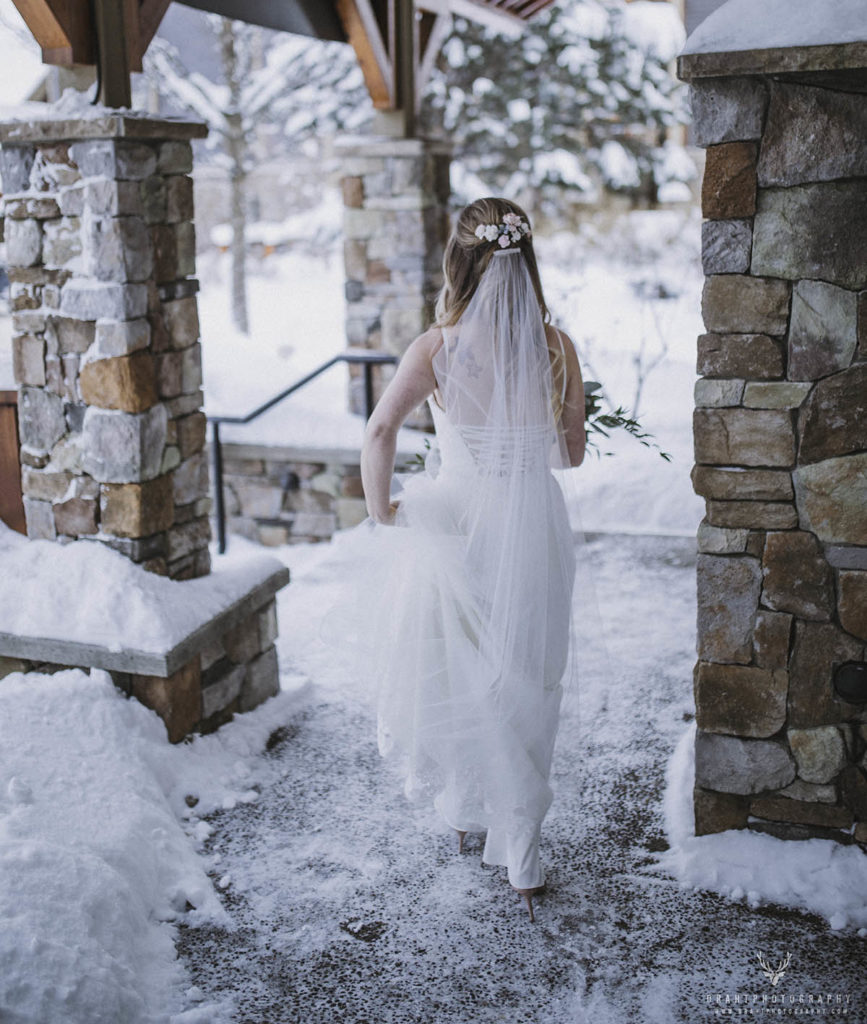 Outside, our groom waited patiently for his new bride.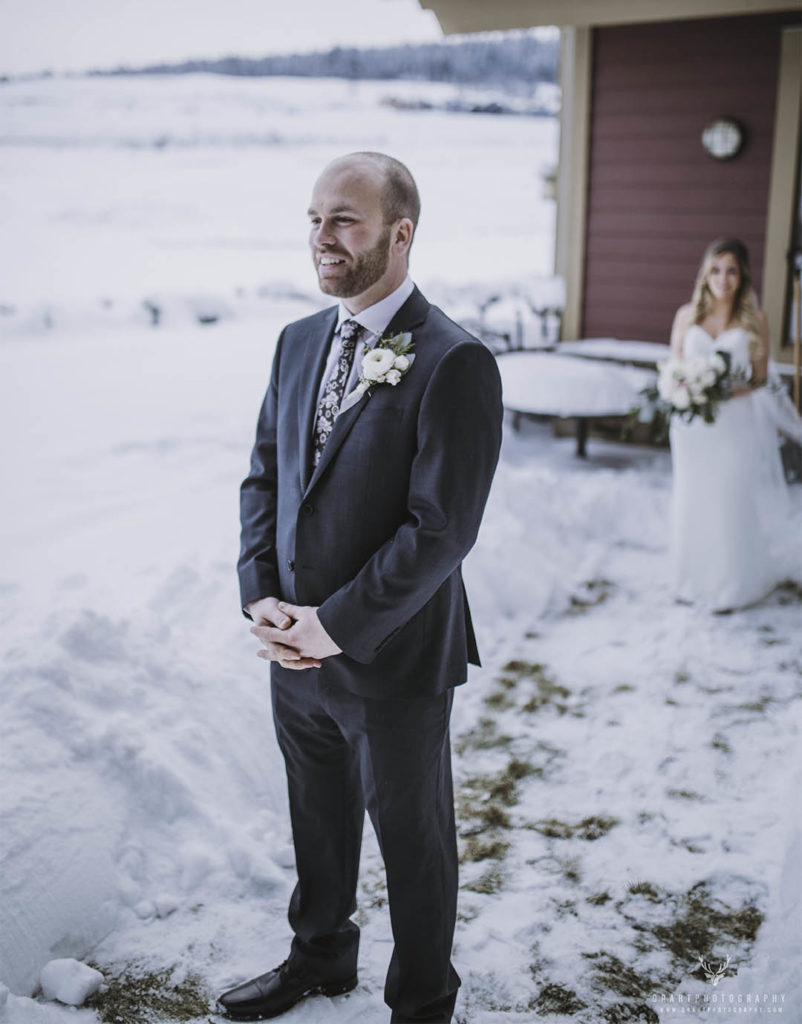 Shout out to the awesome groomsmen here – they had shovelled out a section of the walk just for this first look. The snow was deep and it was freezing cold.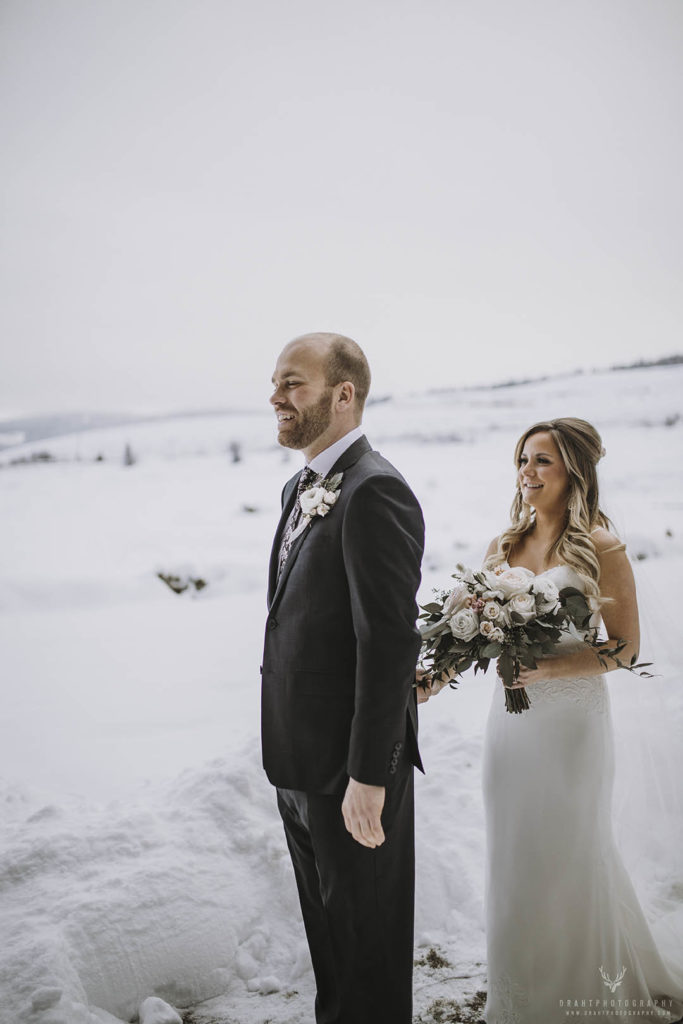 With his eyes closed, he stretched out his arm behind his back. She took it in her hand, and they stayed like that for a moment.
Slowly, he turned around. For a moment, he just stood there, speechless, admiring his new bride.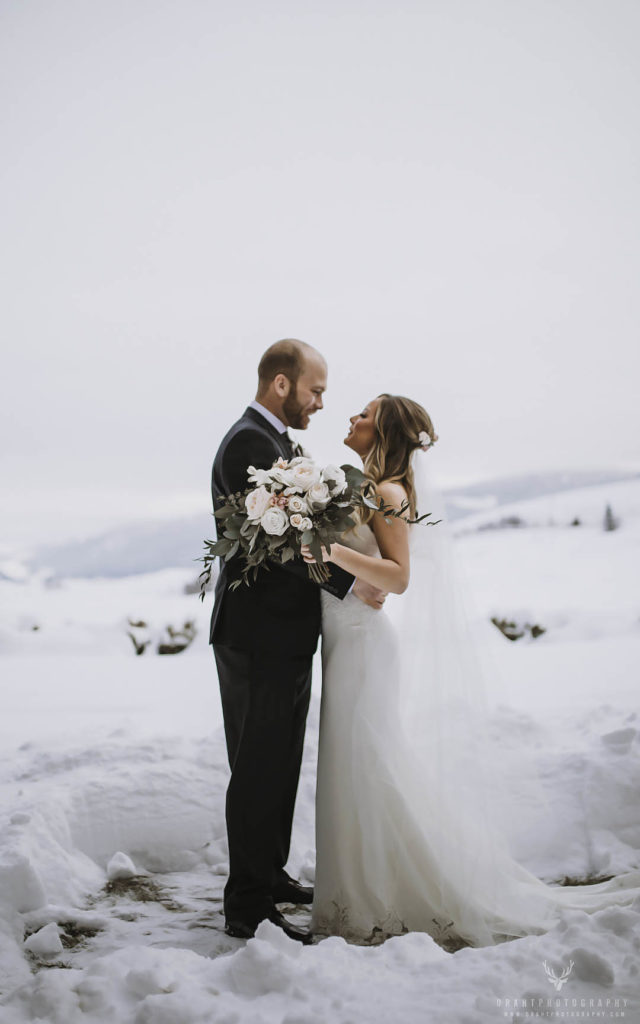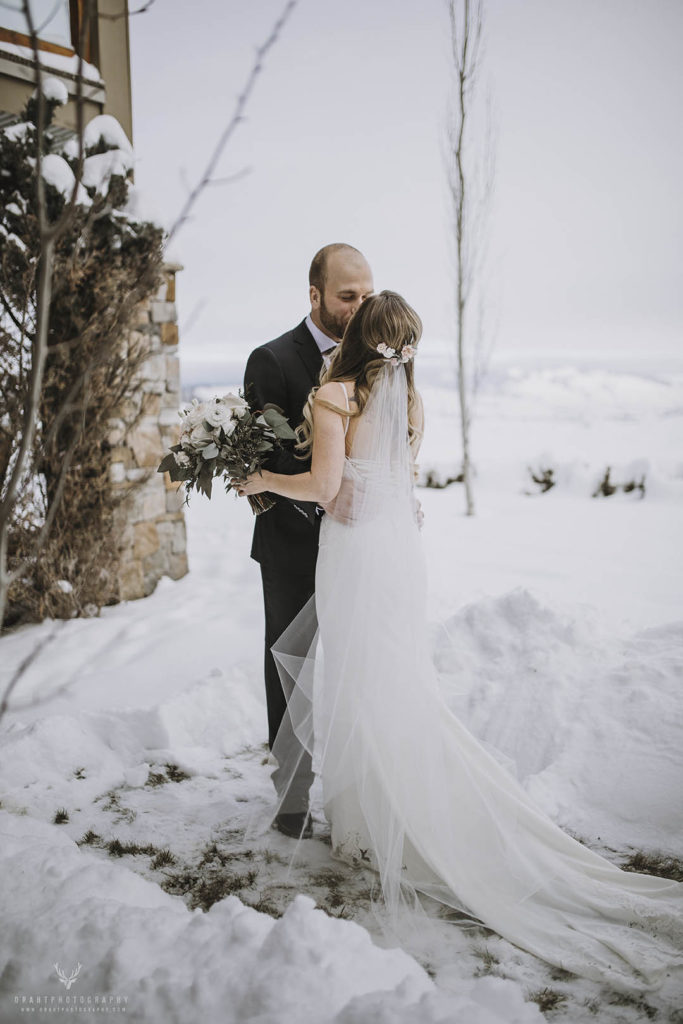 Then a long kiss, a few words, and back into the warmth.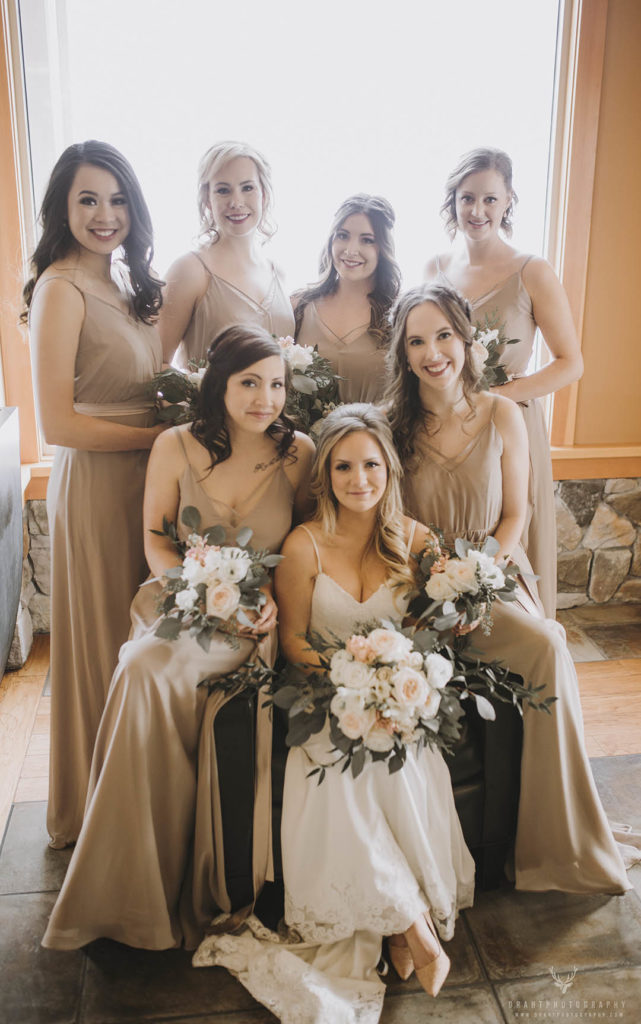 We were ready to take some formals! We warmed up a little, then to one of my favourite venues, Lone Pine Ranch! I had a plan in mind – I wanted formals with snowy trees in the background, and some formals with icicles. I hardly ever get to shoot a wedding in the winter, so I like to take full advantage when I do.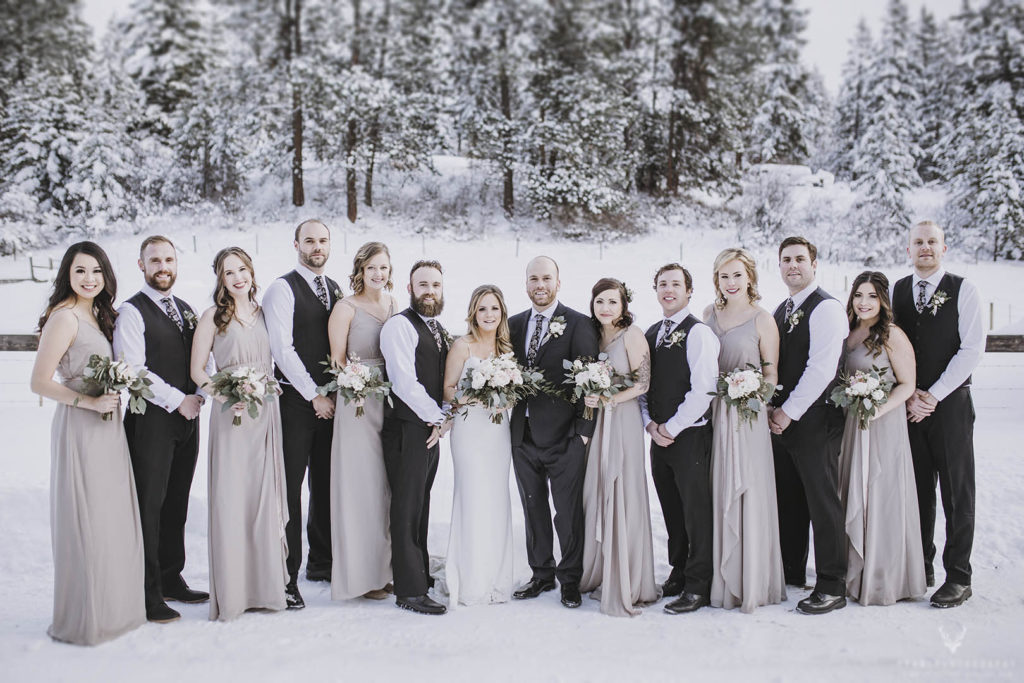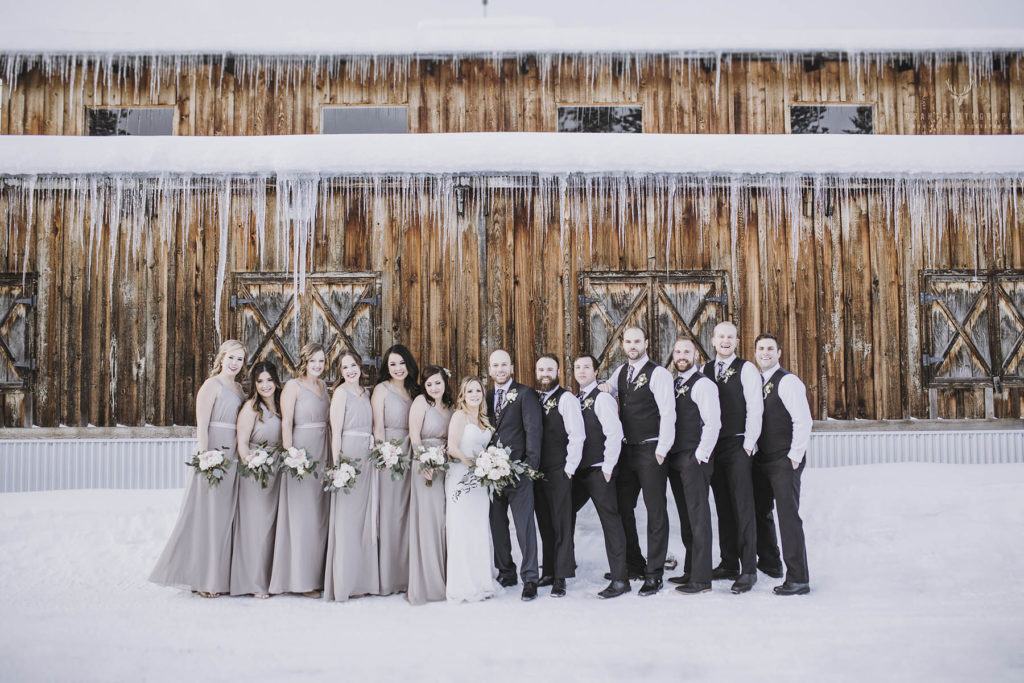 We finished up, and our bride and groom jumped in my car for the second time for my favourite time, bride and groom formals. Down the road, we found a picturesque, snowy path into the woods.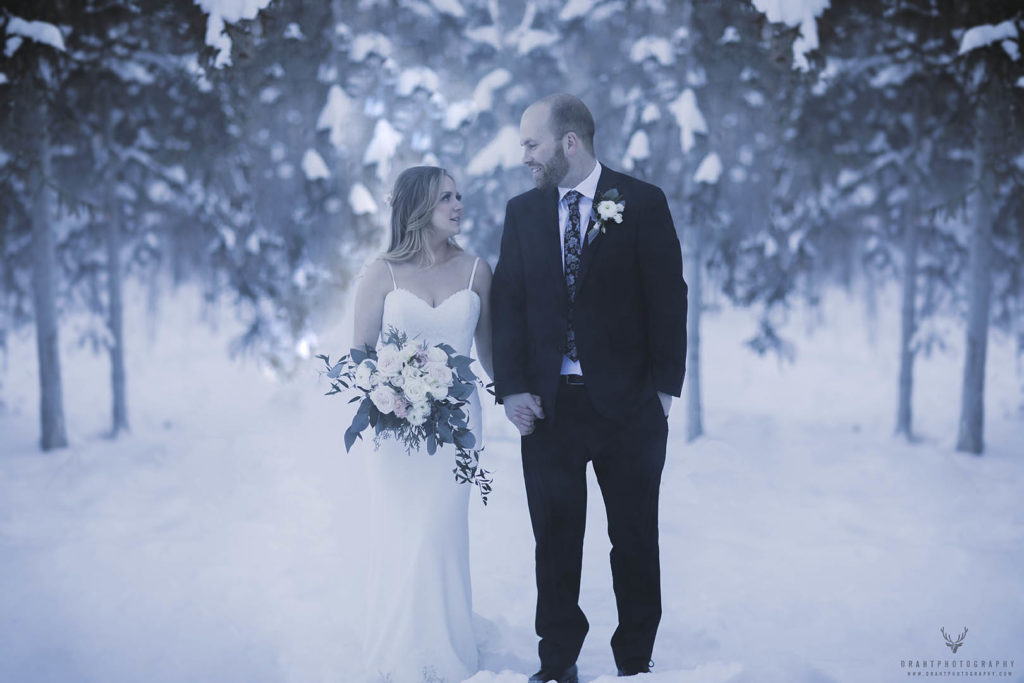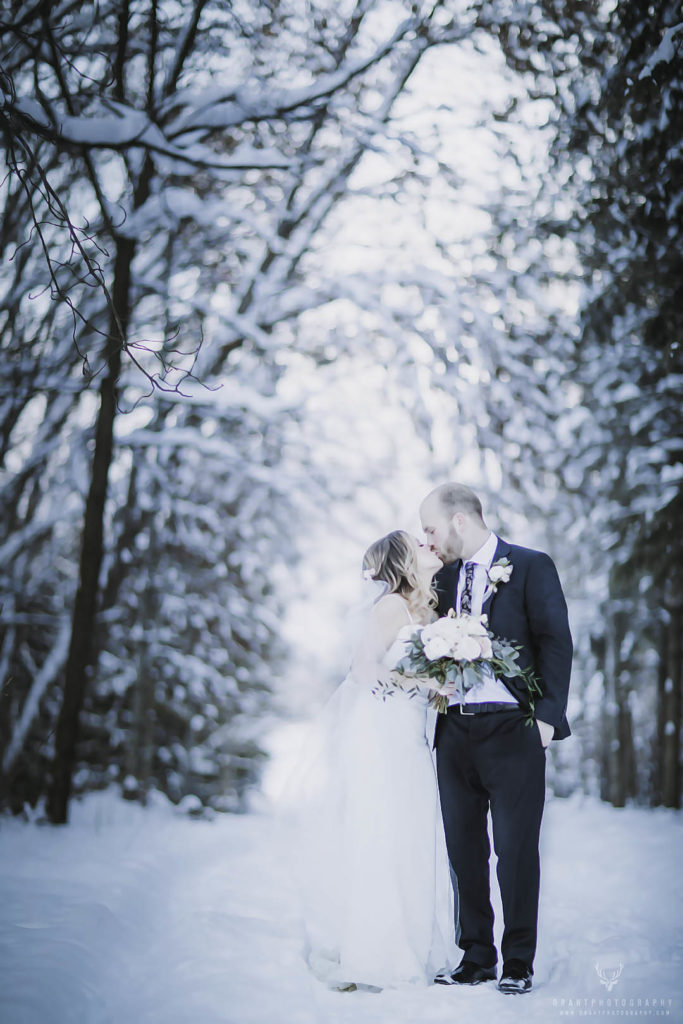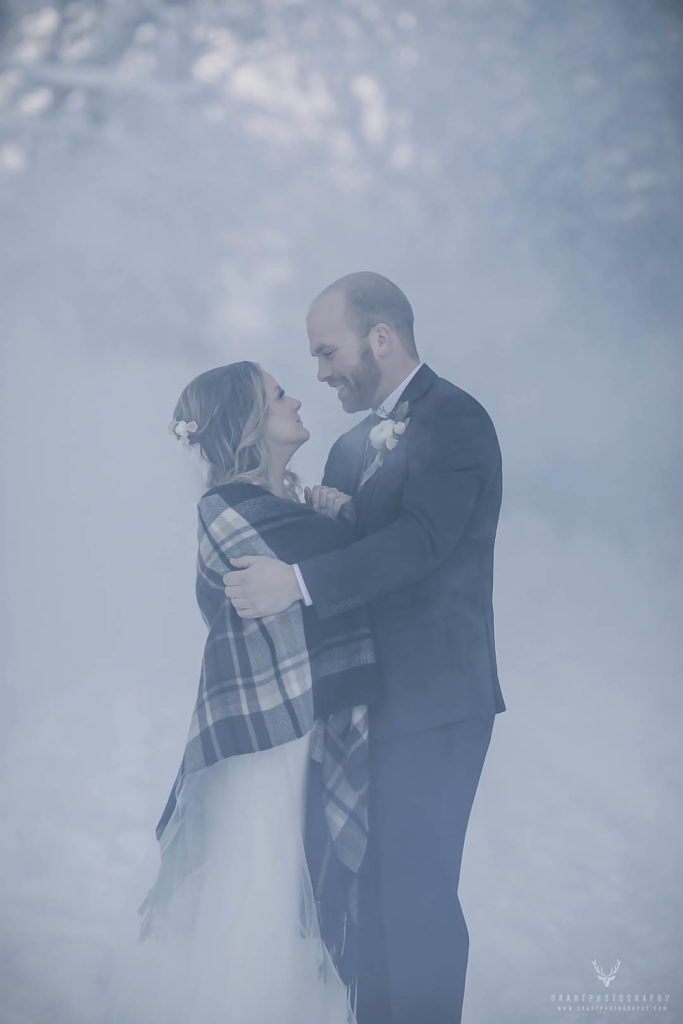 Both my bride and groom were incredible. It was fairly cold, but they persevered, and we got every shot I wanted. Special shoutout to incredible Bri Stein – the makeup was flawless, and held up perfectly through smoke and snowfall.
We jumped back into the car – it was time for the ceremony at Lone Pine Ranch!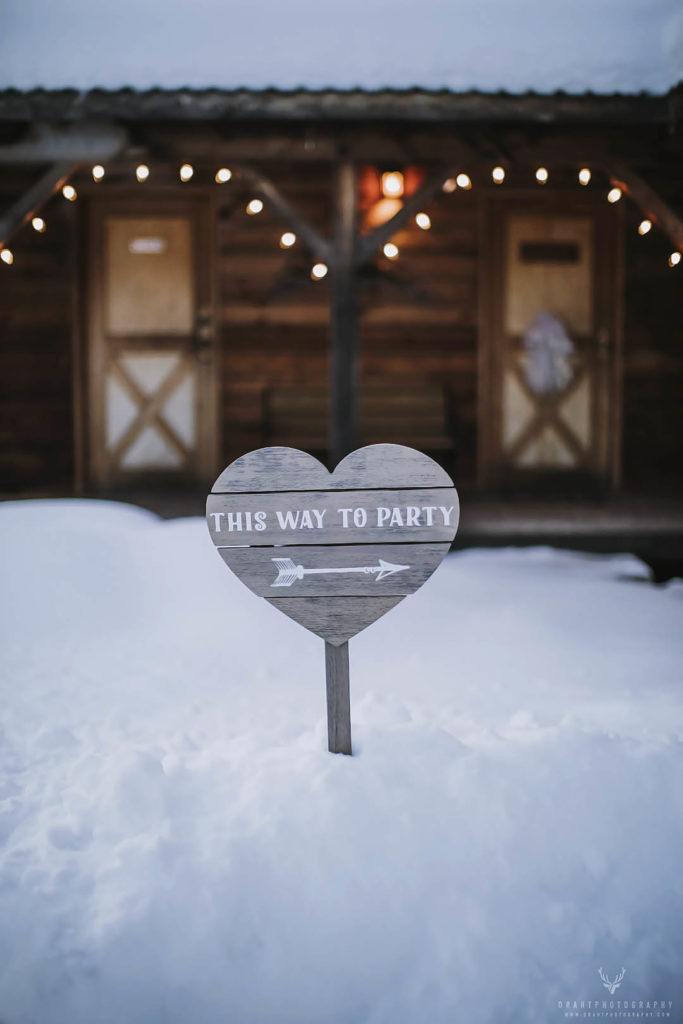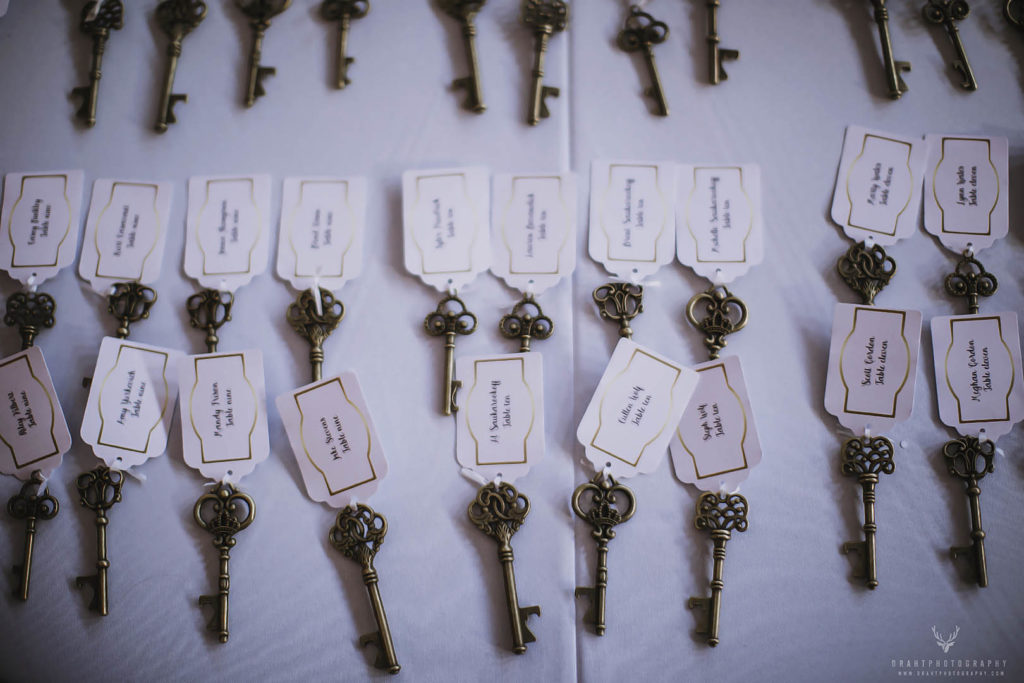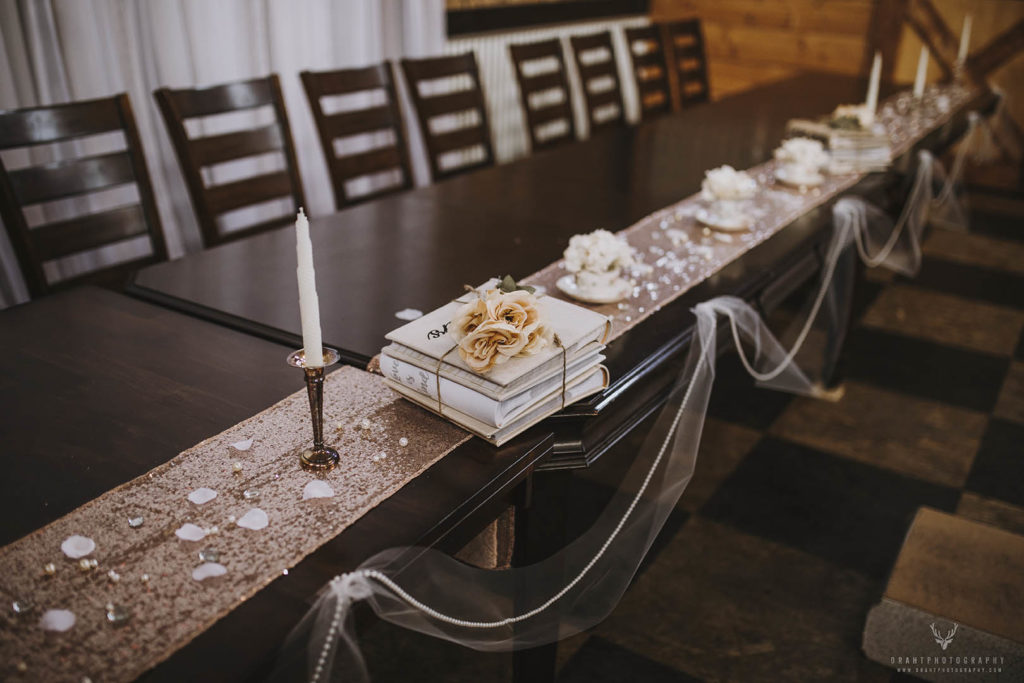 The double doors opened, and our bride walked down the aisle. It was a stunning scene, the snow outside contrasting with our toasty venue.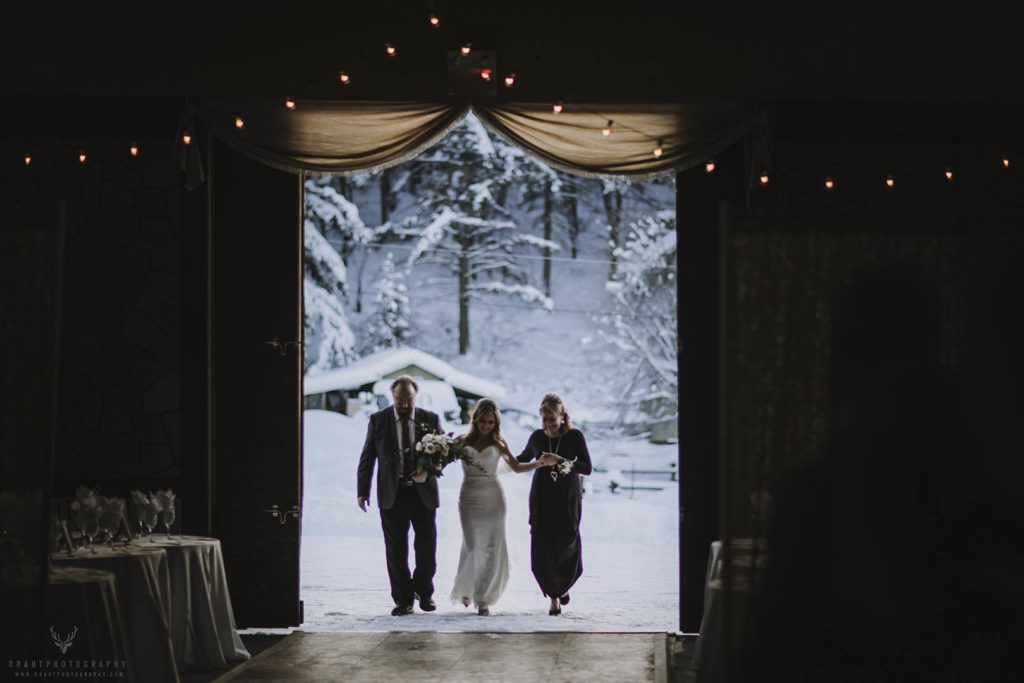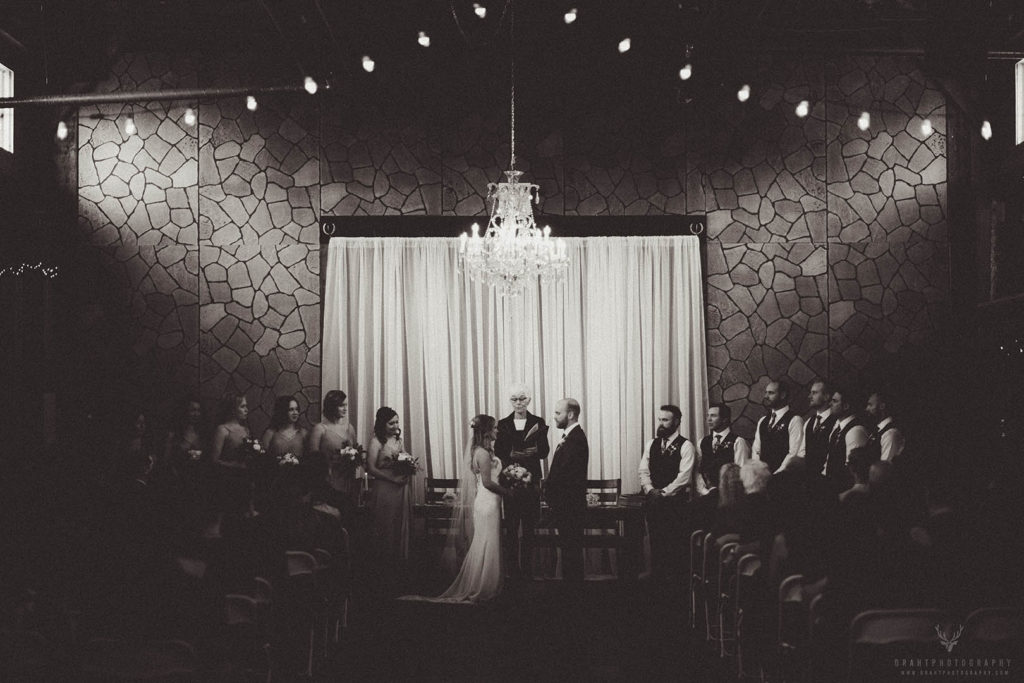 The ceremony was short, and the vows were heartfelt. Before long, we had a proud groom and beaming bride walking up the aisle!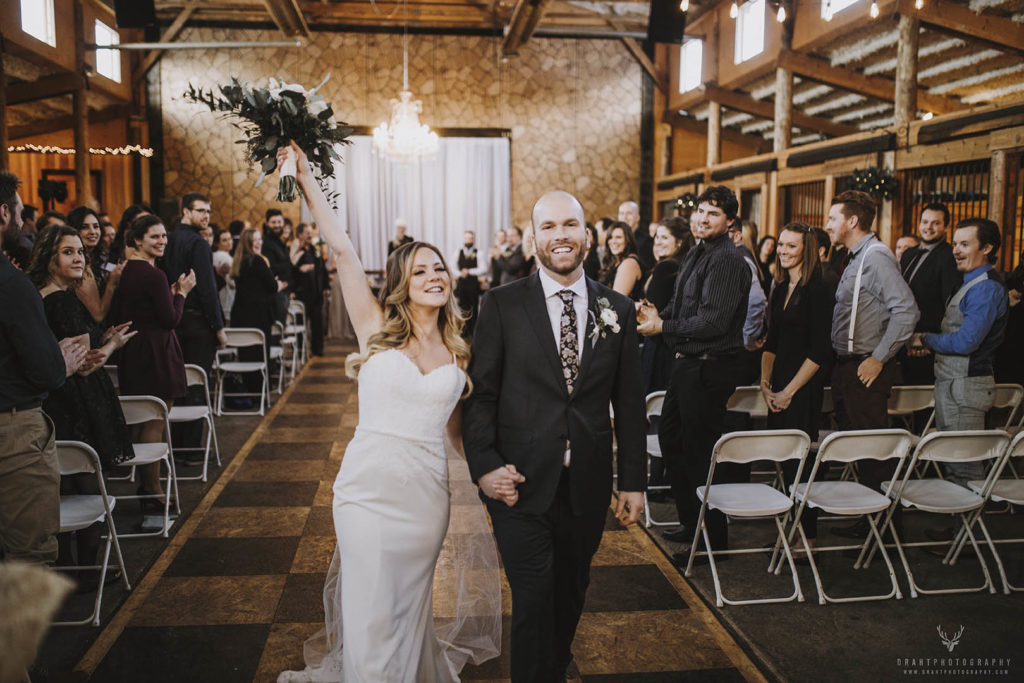 The evening was a blur. DJ Haymaker kept the party going with 90's tunes and awesome games.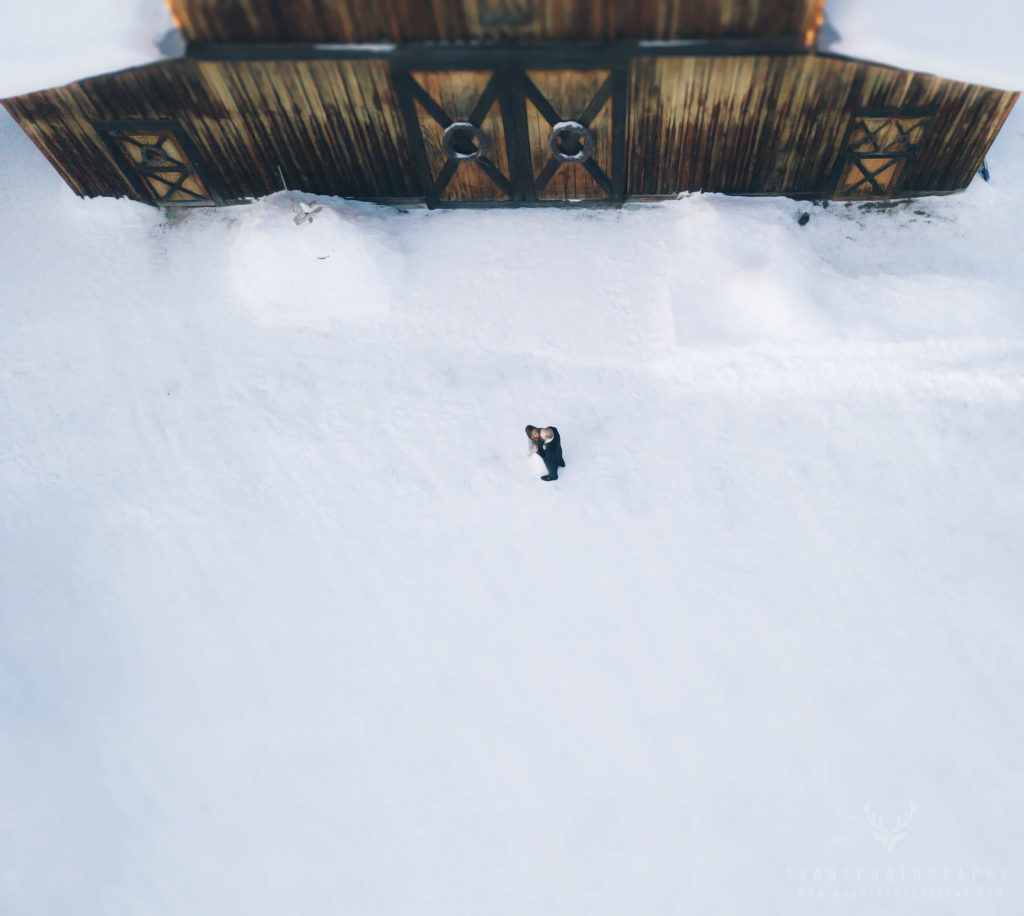 And so this is where I'm going to have to end this sampler. I have a lot more photos I'd like to show you, but you've got to wait a few weeks. There's tearful moments, and candid expressions that make me laugh out loud. This is just a sampler, a sneak peek. Just some of my favourite photos from this incredible day.
If you personally know the bride and groom, feel free to contact me by clicking here. Let me know who you are, along with the bride and groom's name, and I'll make sure you get a link to the finished album!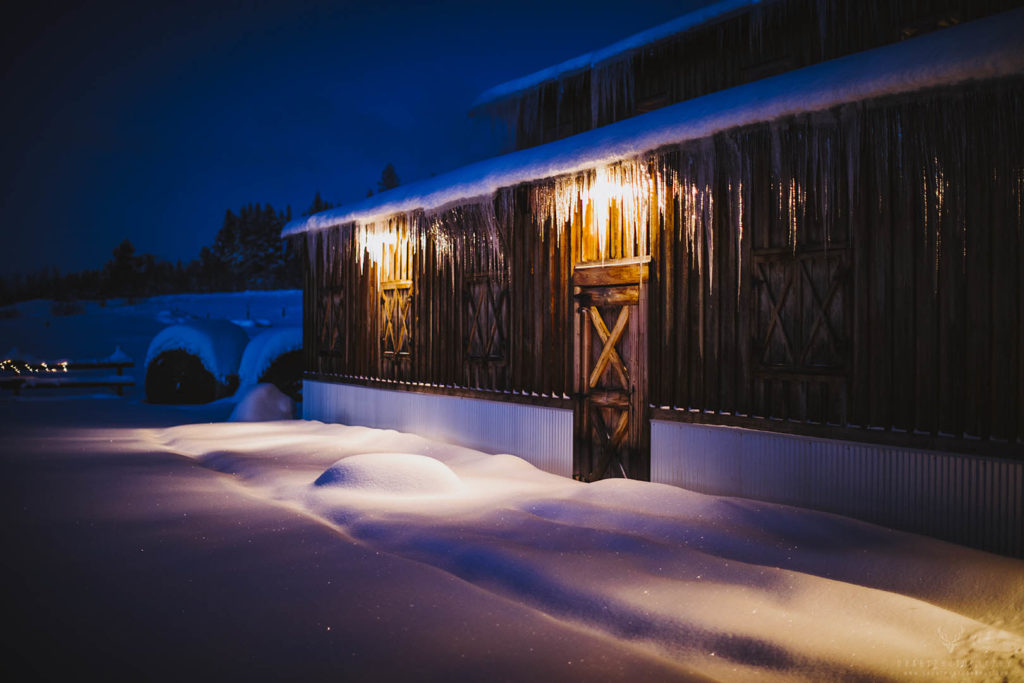 If you know someone who'd like to see this sneak peek, feel free to click one of the share buttons on the top or  bottom of this entry, to share and tag them! Although I try to get the word out, a lot of family members and amazing bridesmaids and groomsmen don't know about these samplers!
Thank you for reading this far. I put a lot of time and work into these sneak peeks so it's great that you've taken the time to read all this!
If you'd like to keep a picture, even on mobile, just click it and it will open in a separate window. You can save it from there.
Lastly, if you'd like to stay updated, feel free to follow me on Instagram, facebook, twitter, or Tumblr for frequent updates. Talk to you all in a few days!