W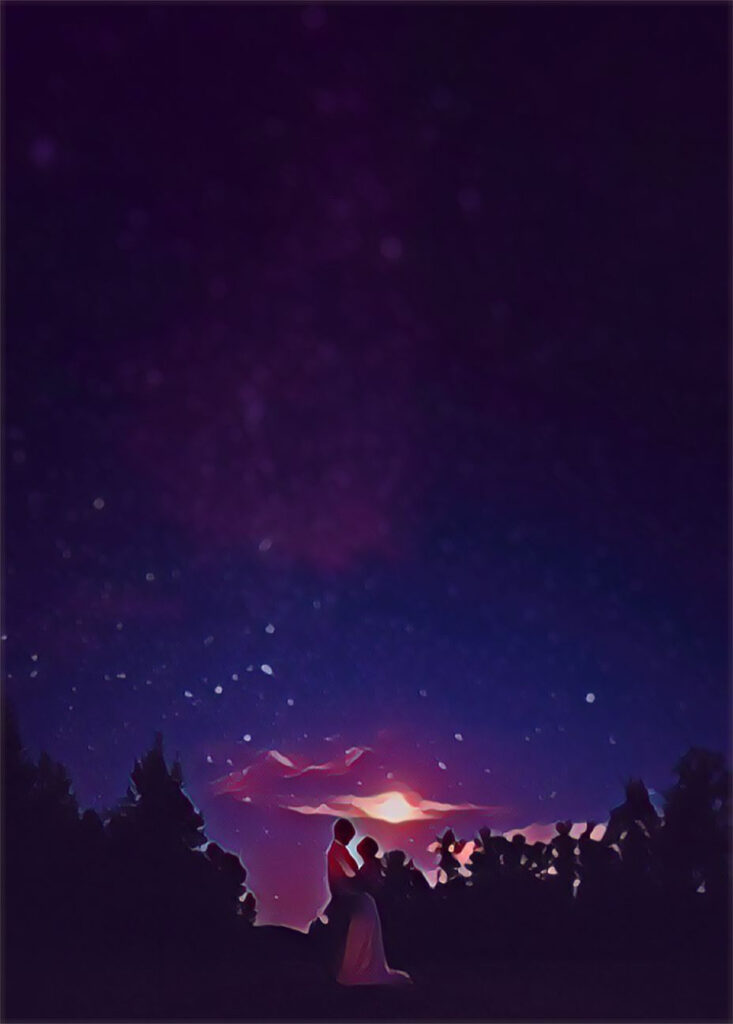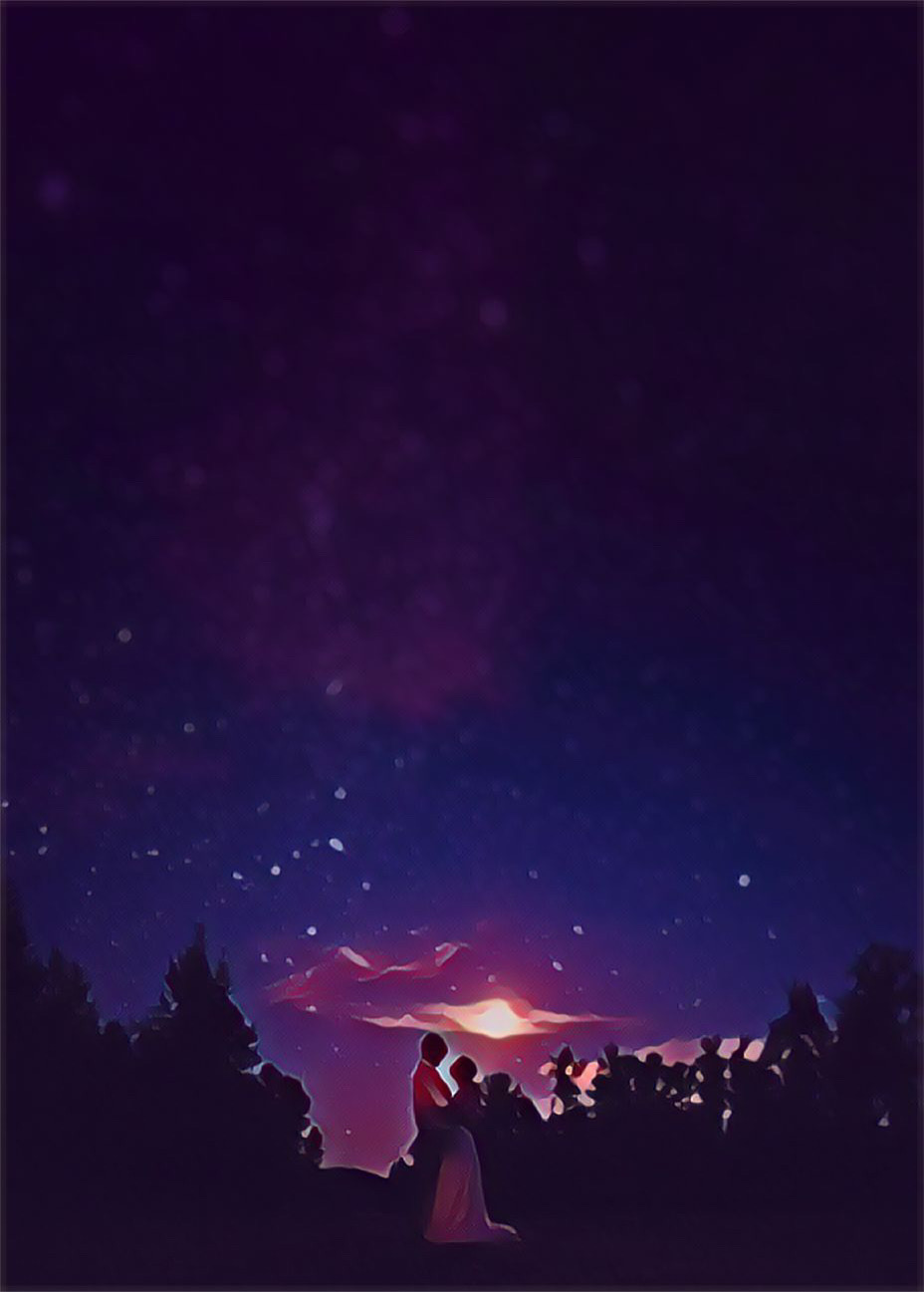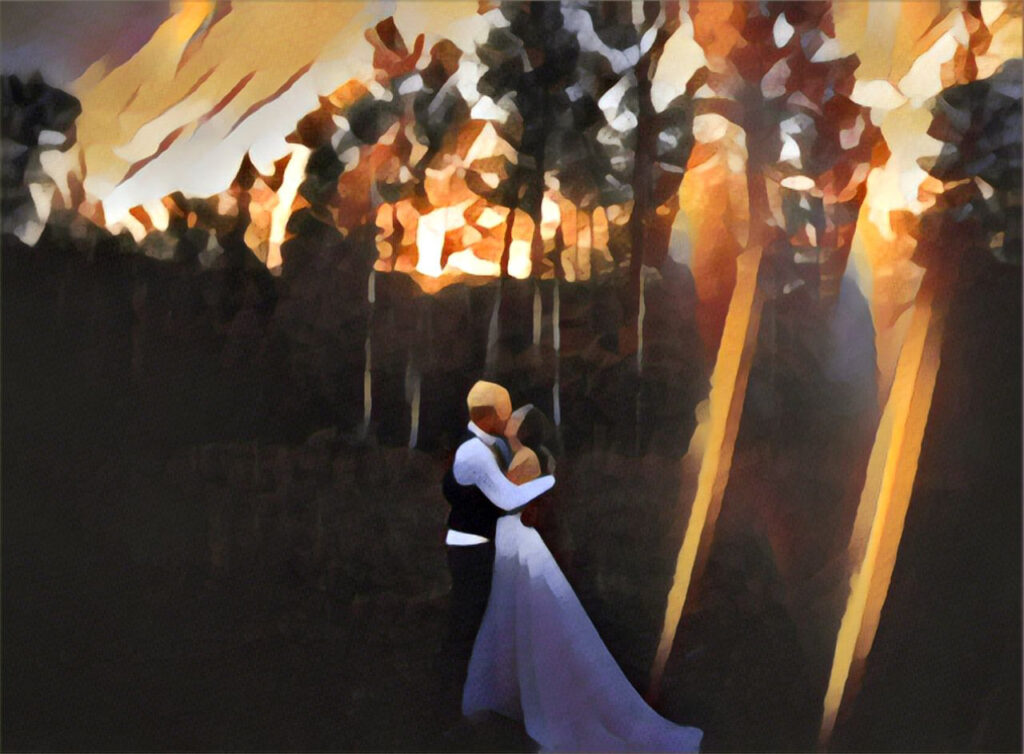 What to say, besides this day was a trip. Literally a trip too – Seymour Arm is literally a three hour drive away from Vernon. One of those remote cities without cell phone reception I'd never heard of. Strange, that – the waterfall, old airport strip, country store, and lakeside views are absolutely stunning.
Speaking of absolutely stunning, we start our day with a pokemon theme.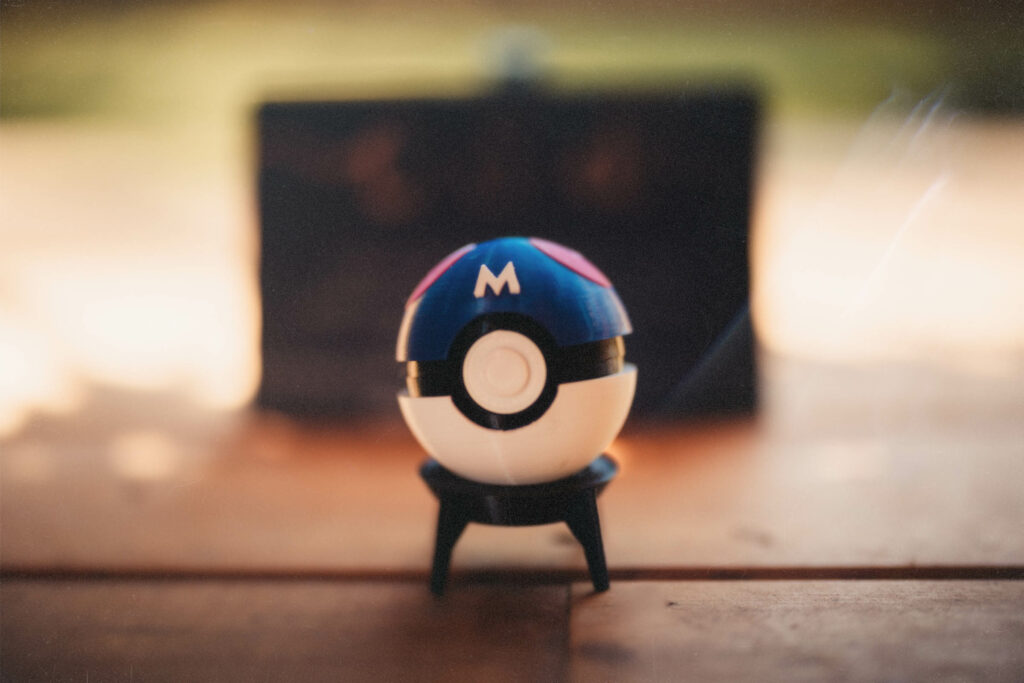 The dress was stunning as well – sparkles everywhere, it caught the sun in the most unique way.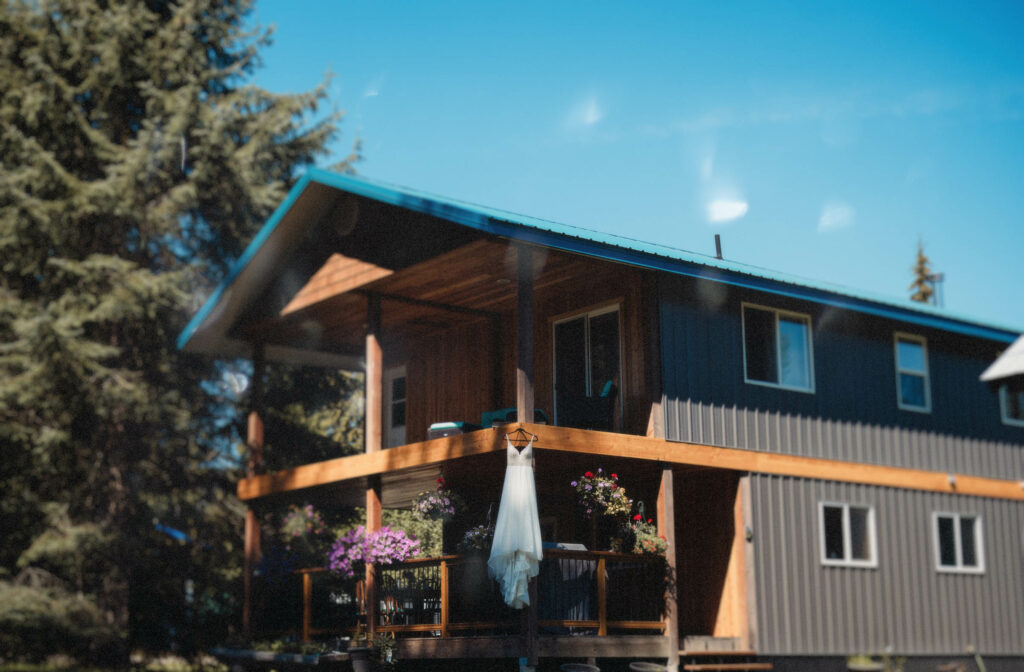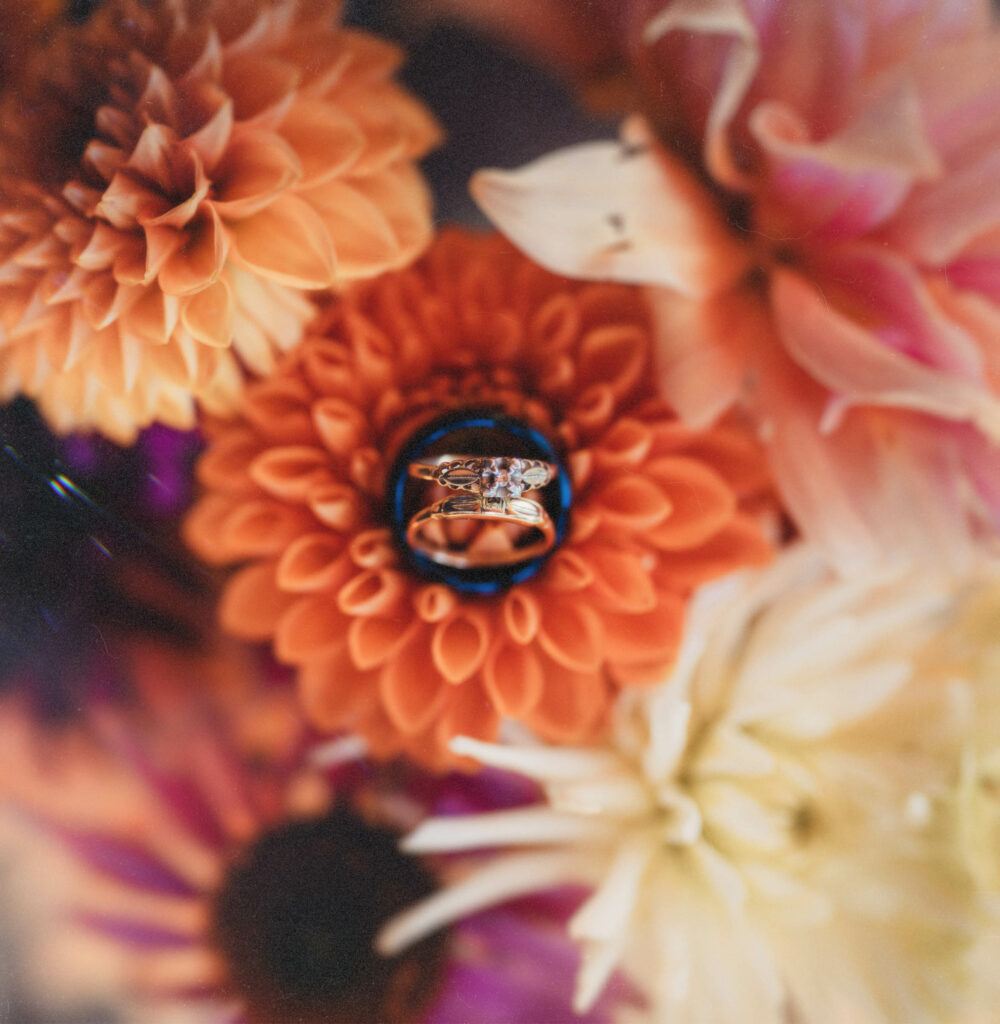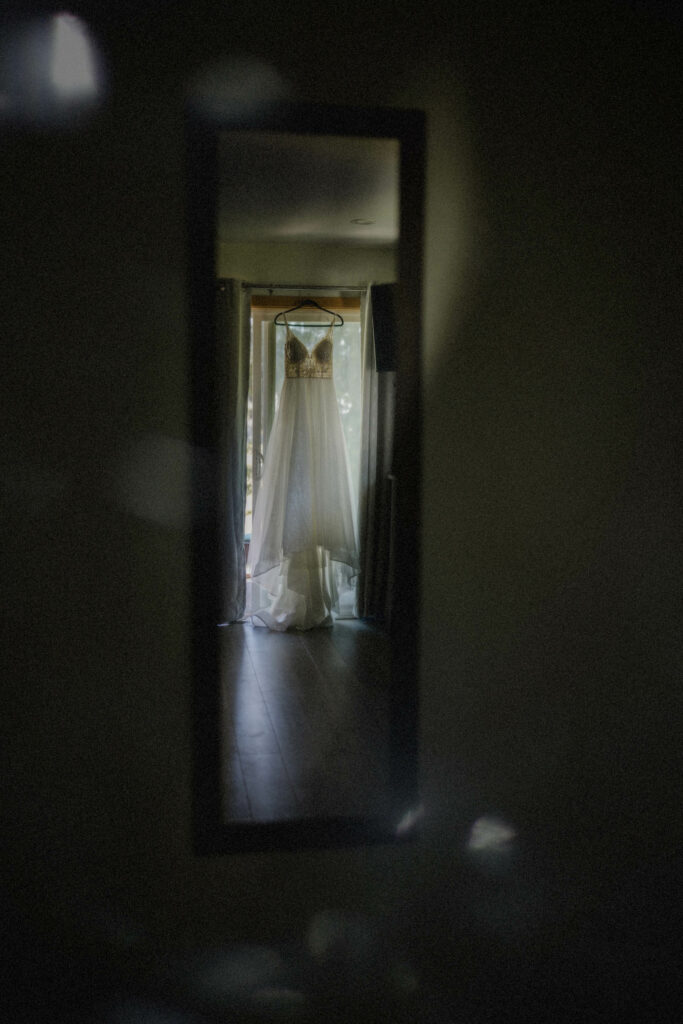 That beautiful house – that's where the girls were getting ready. Nearby, in a trailer, five groomsmen were doing their best to look perfect.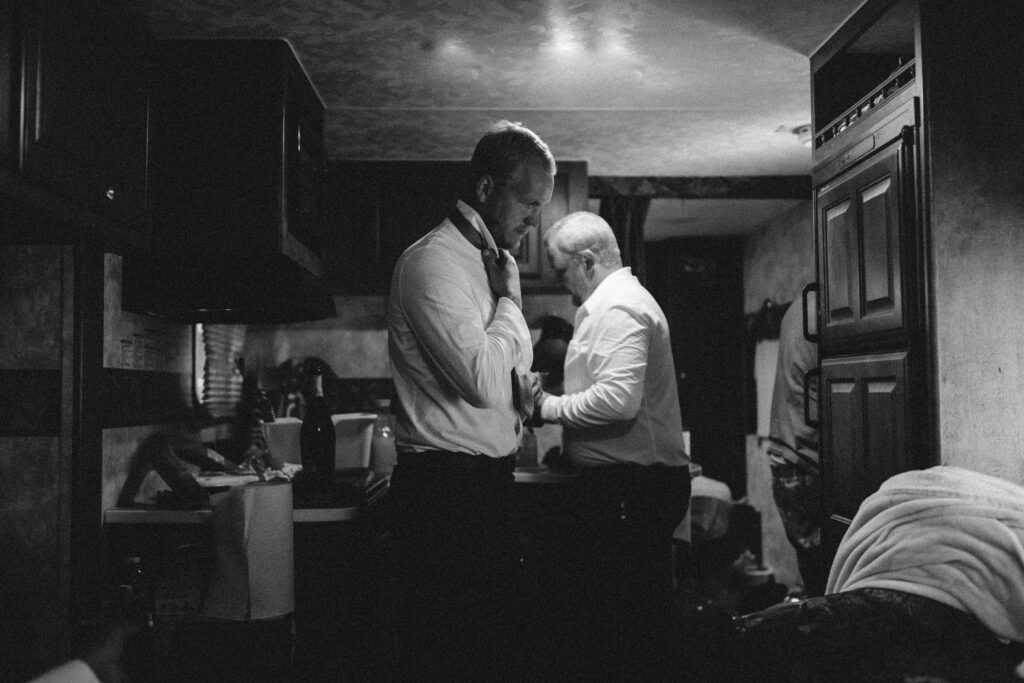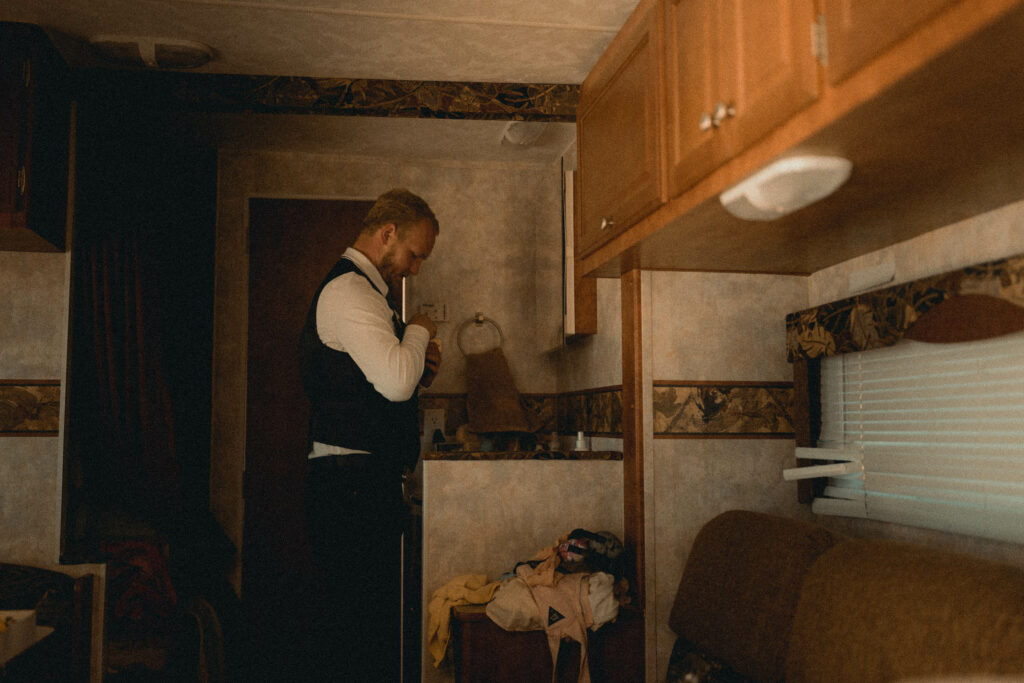 And, incredibly, he did look quite dashing. Ready for a first look.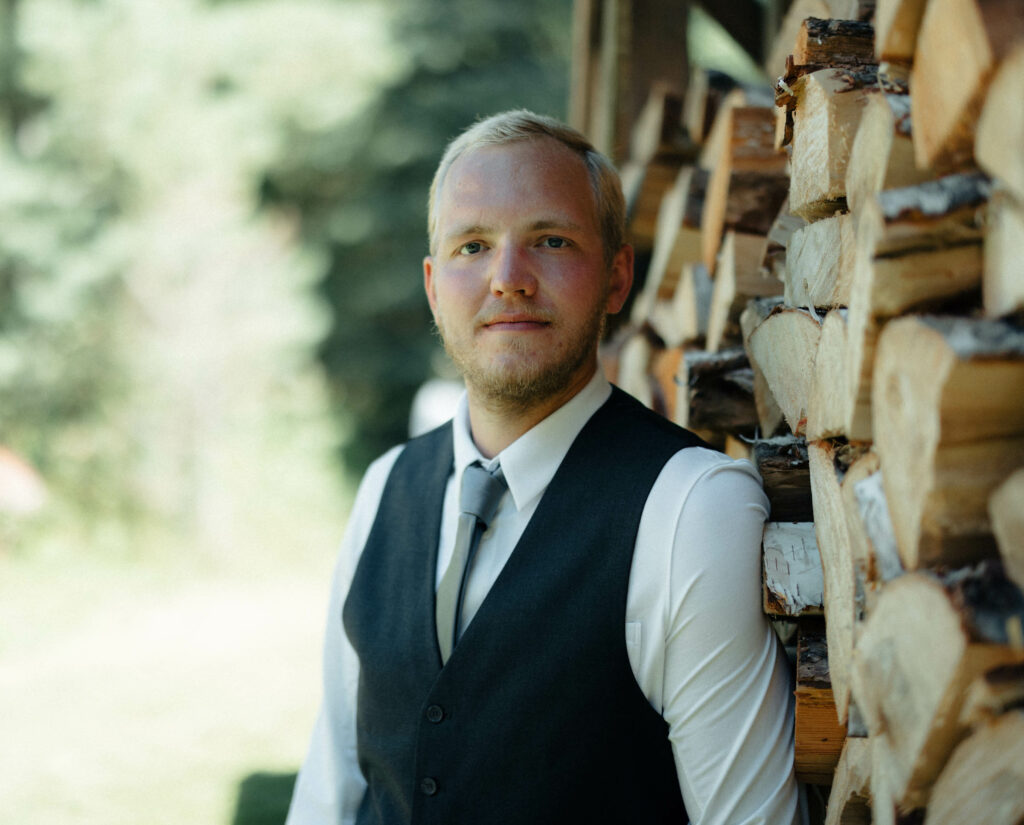 Over at the girls, it was about time to put on the wedding dress.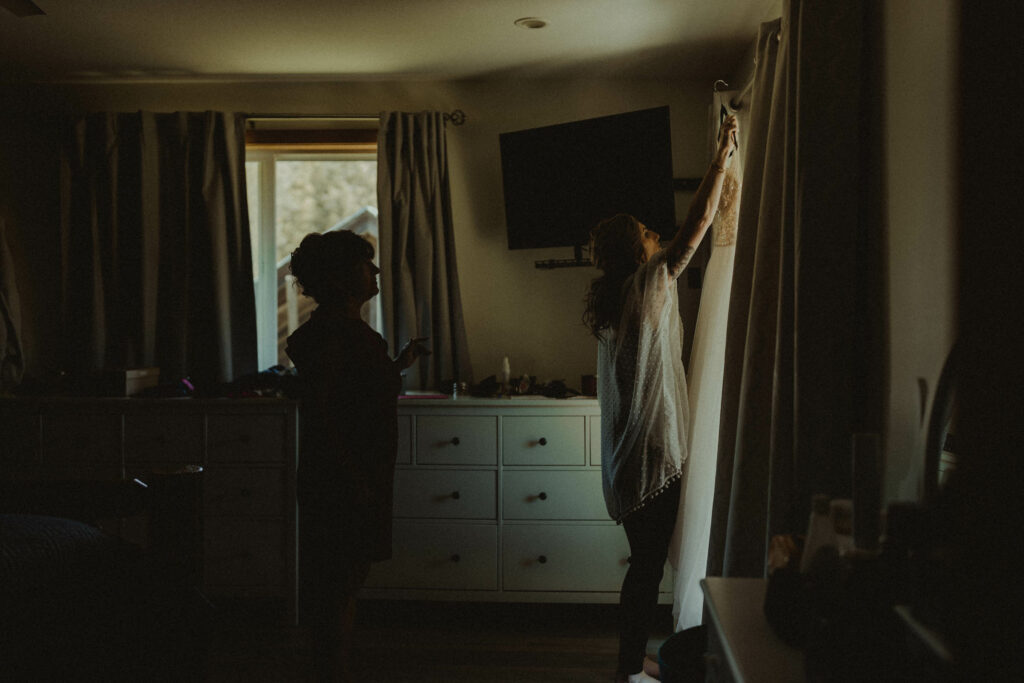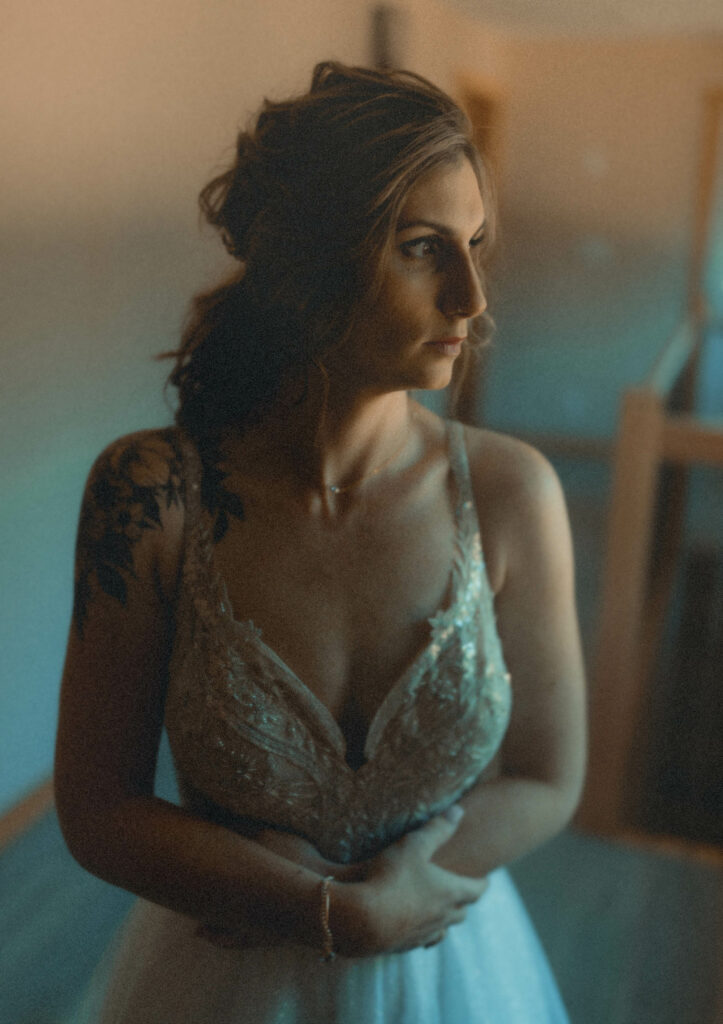 Good thing mother was there to help!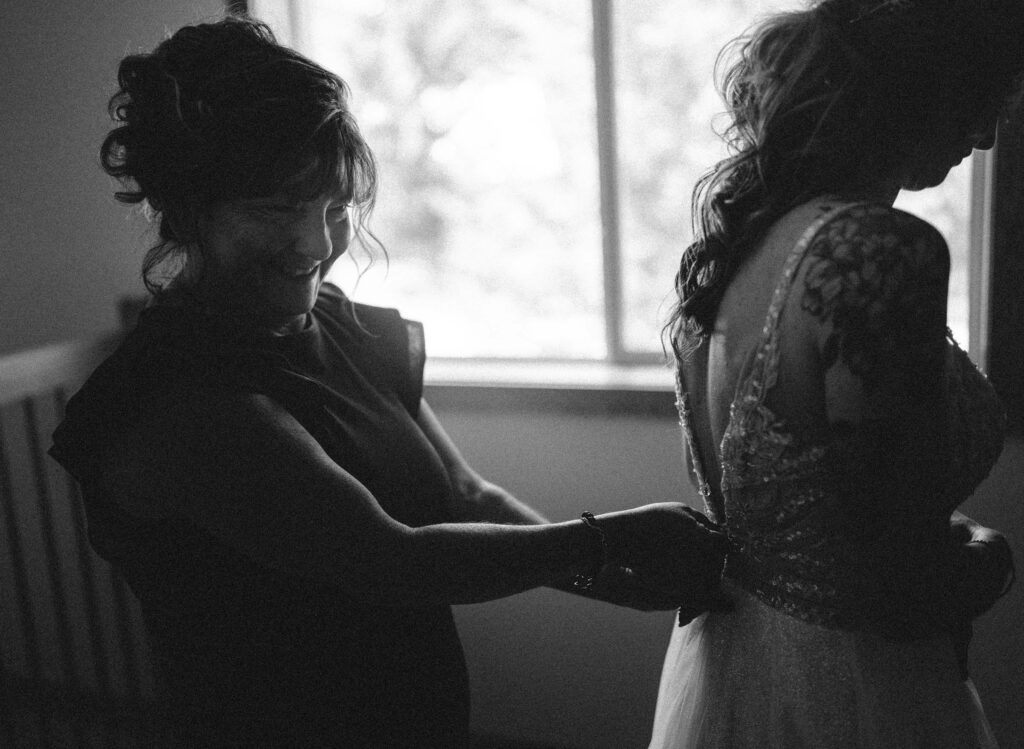 And soon, she was ready too – for a first look, in a forest, right by a waterfall.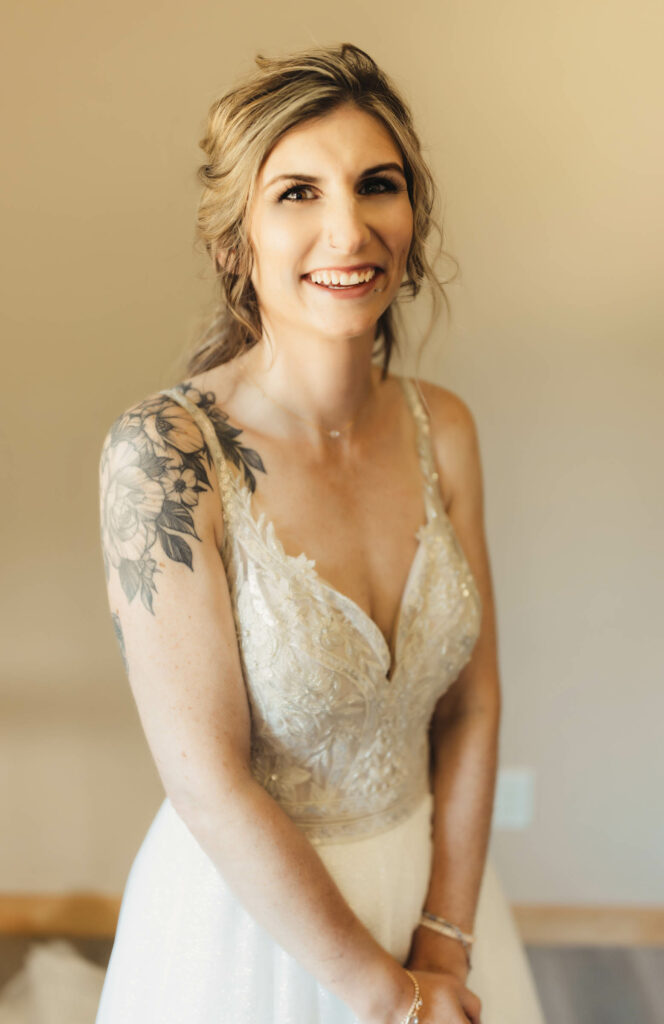 Along with the groomsmen, we scouted out a spot.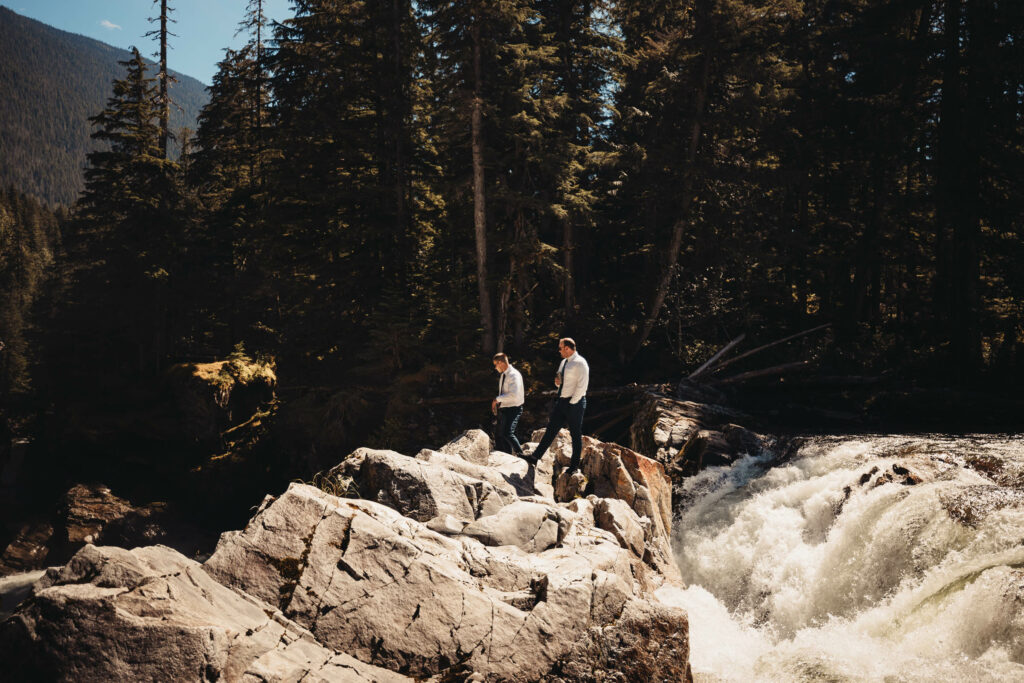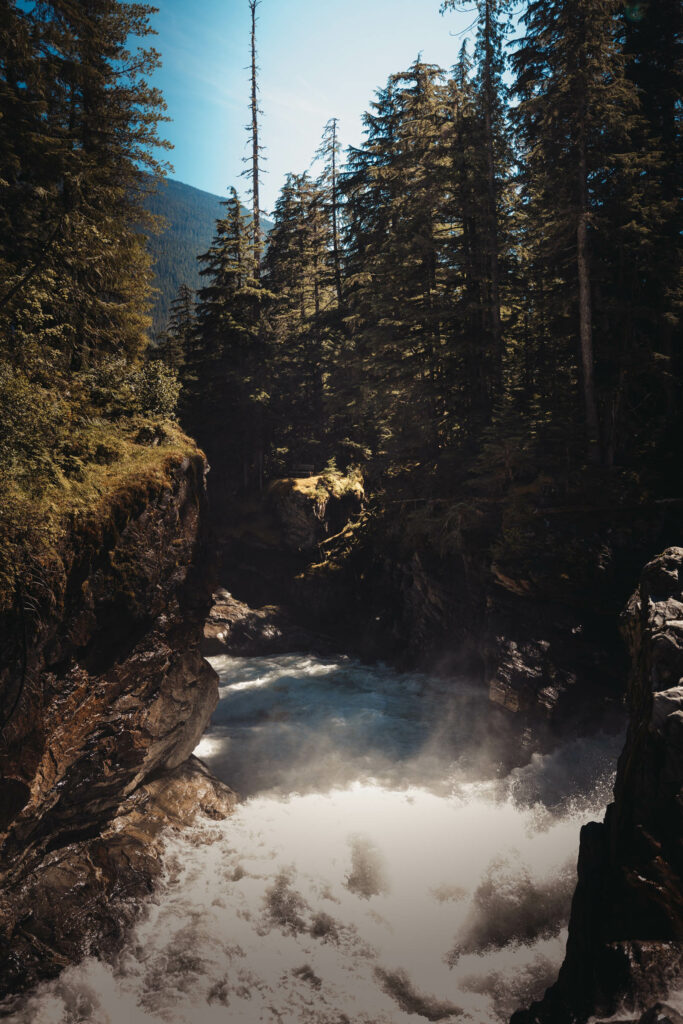 And we found one, right there in the overgrown vines and ancient tree trunks.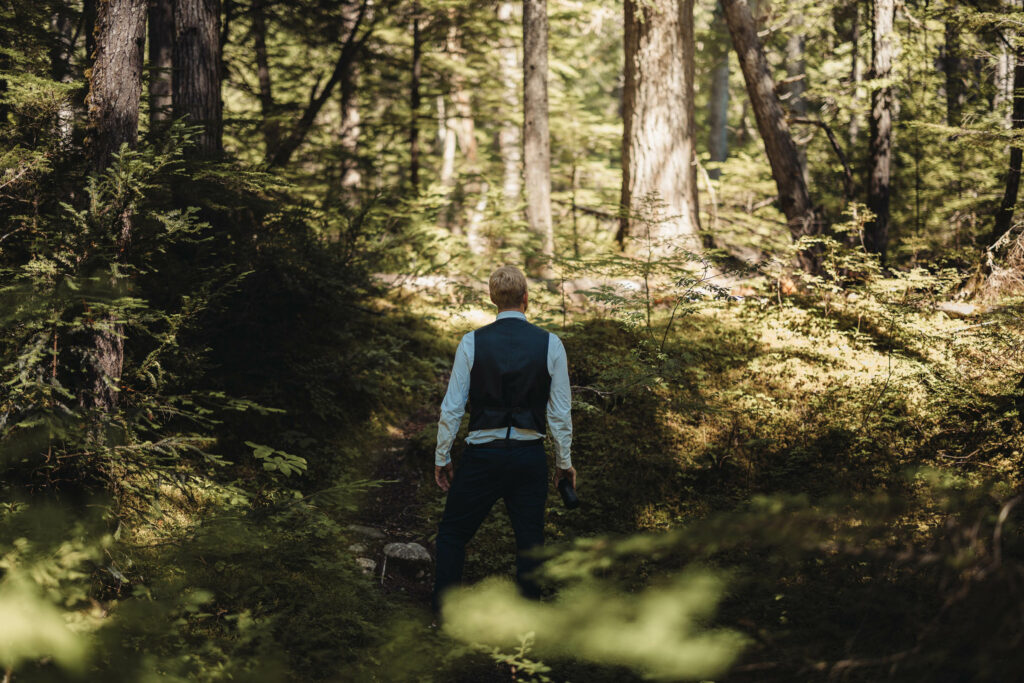 I turned around, and with just a few minutes, she had found us and she was on her way. The light leaked through the trees, giving us the most incredible layers of composition.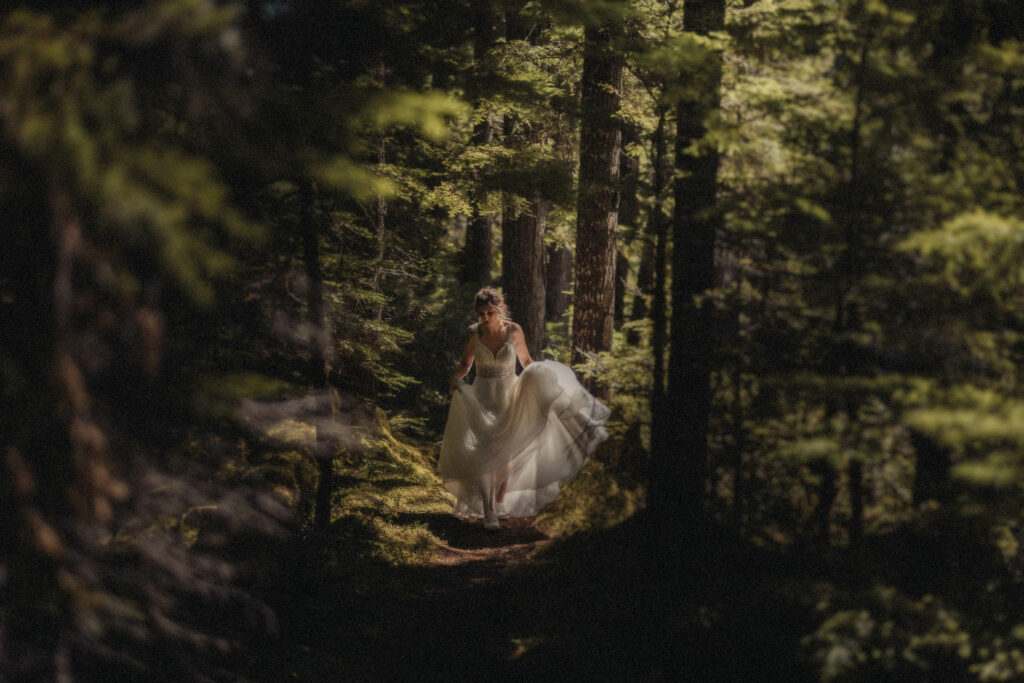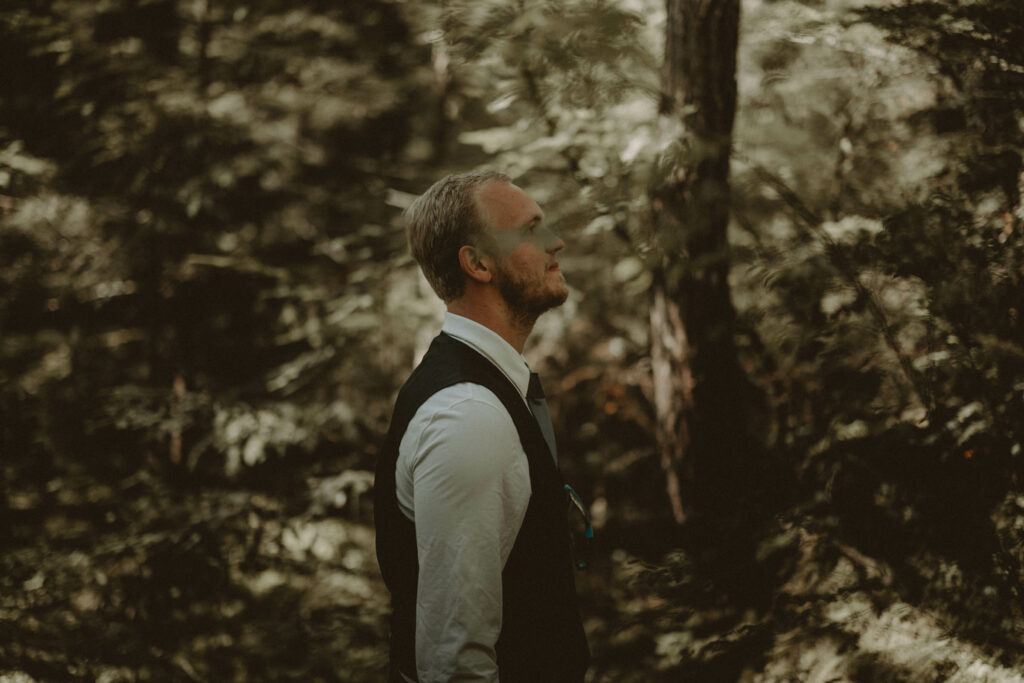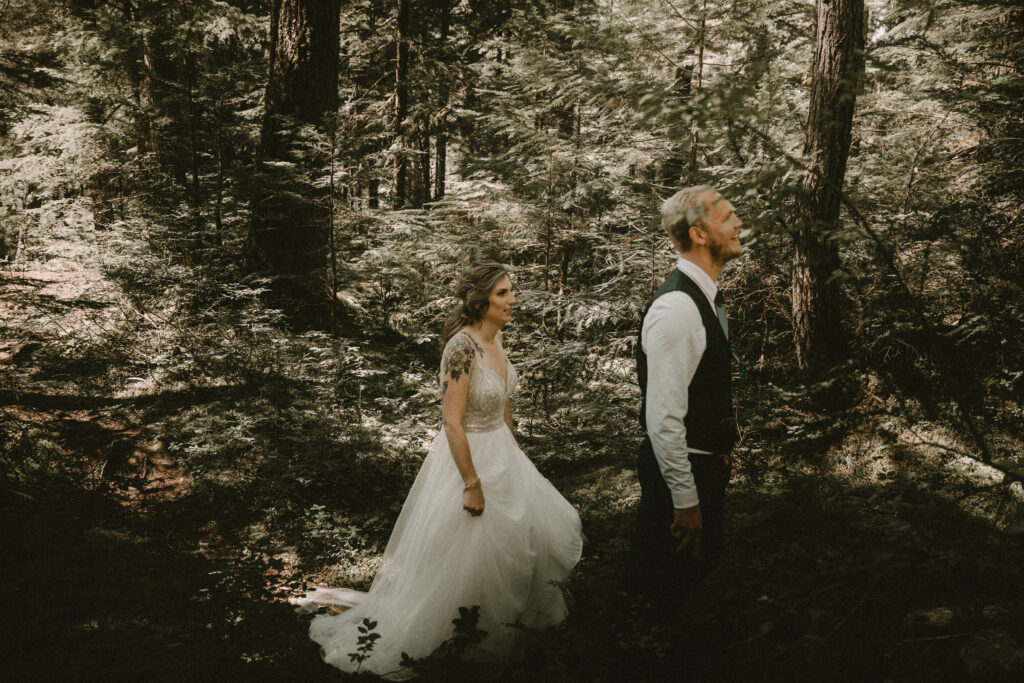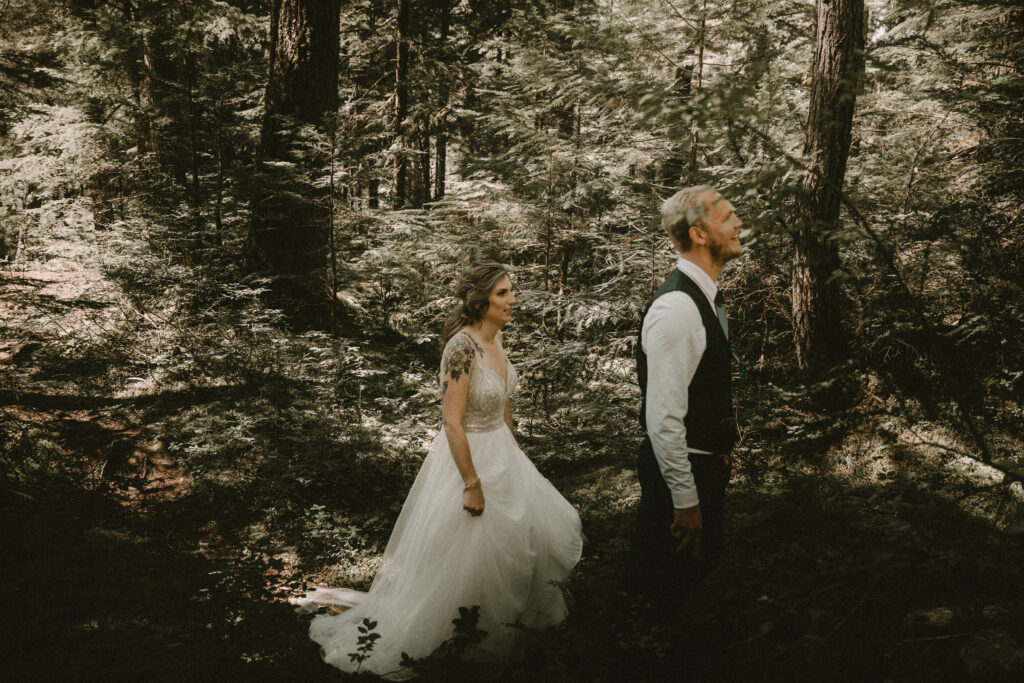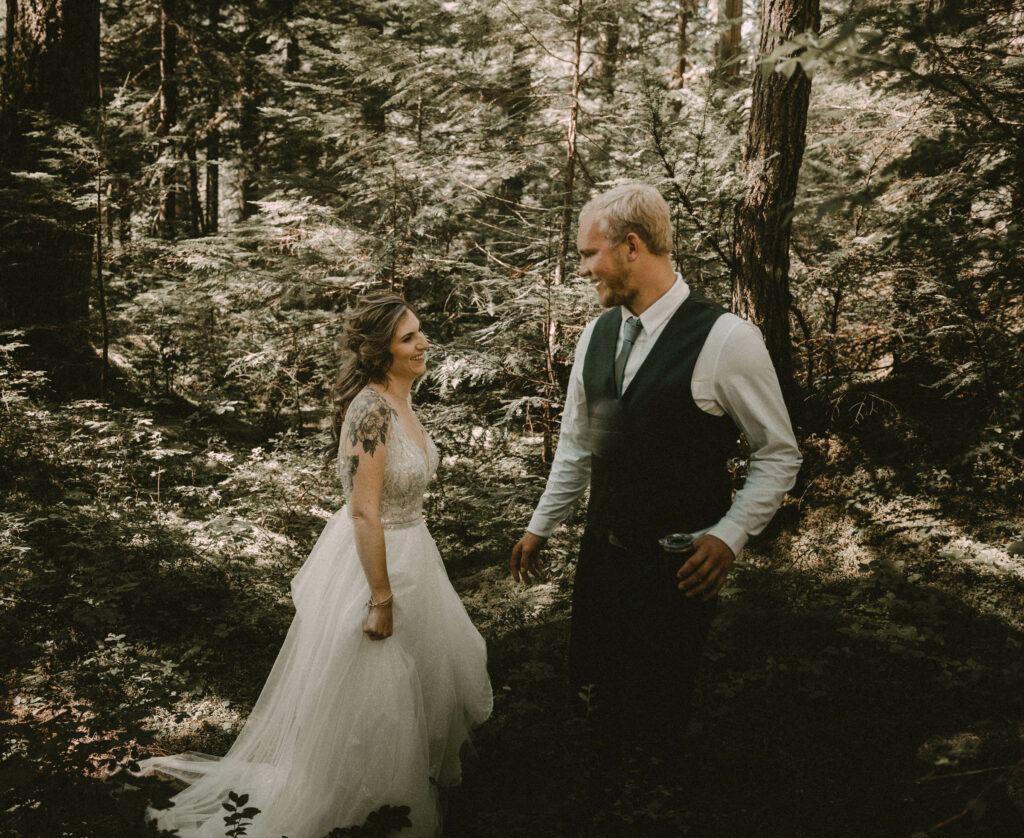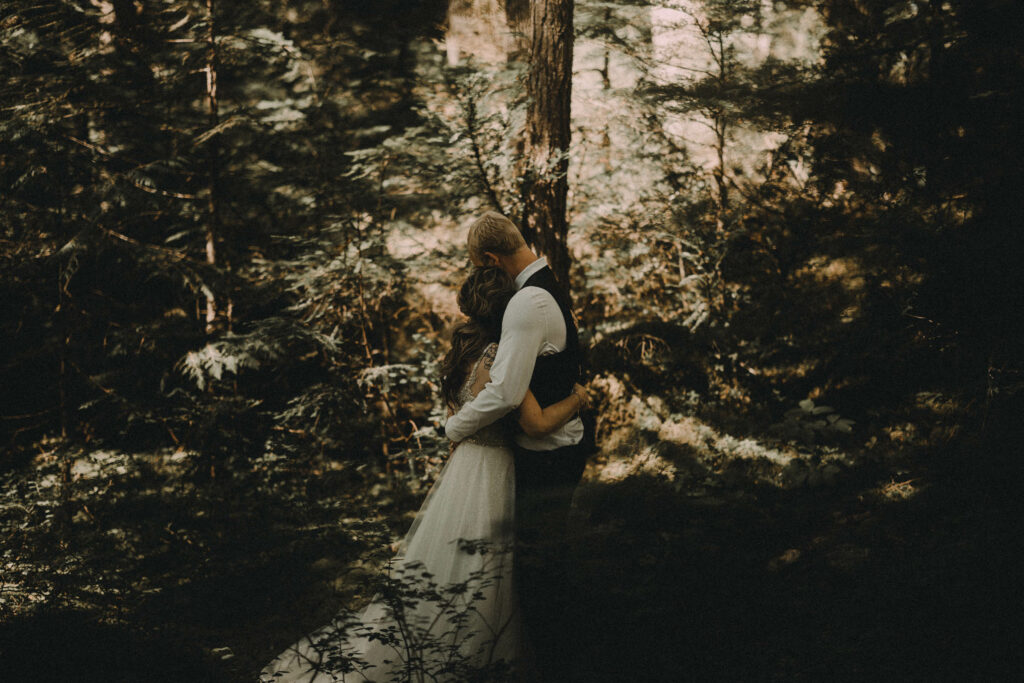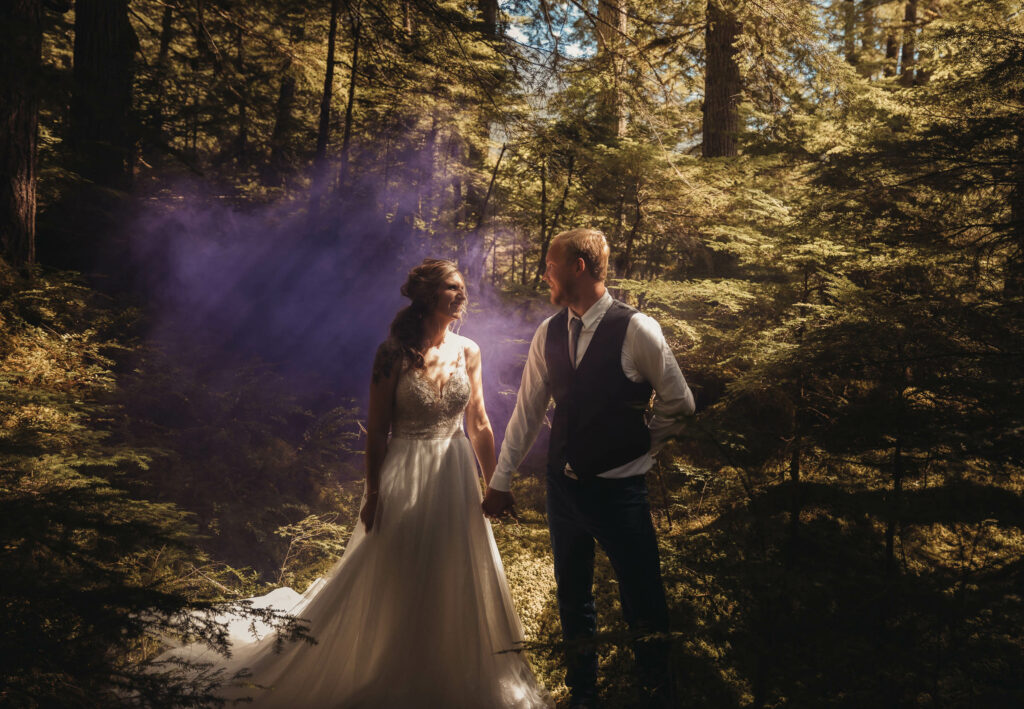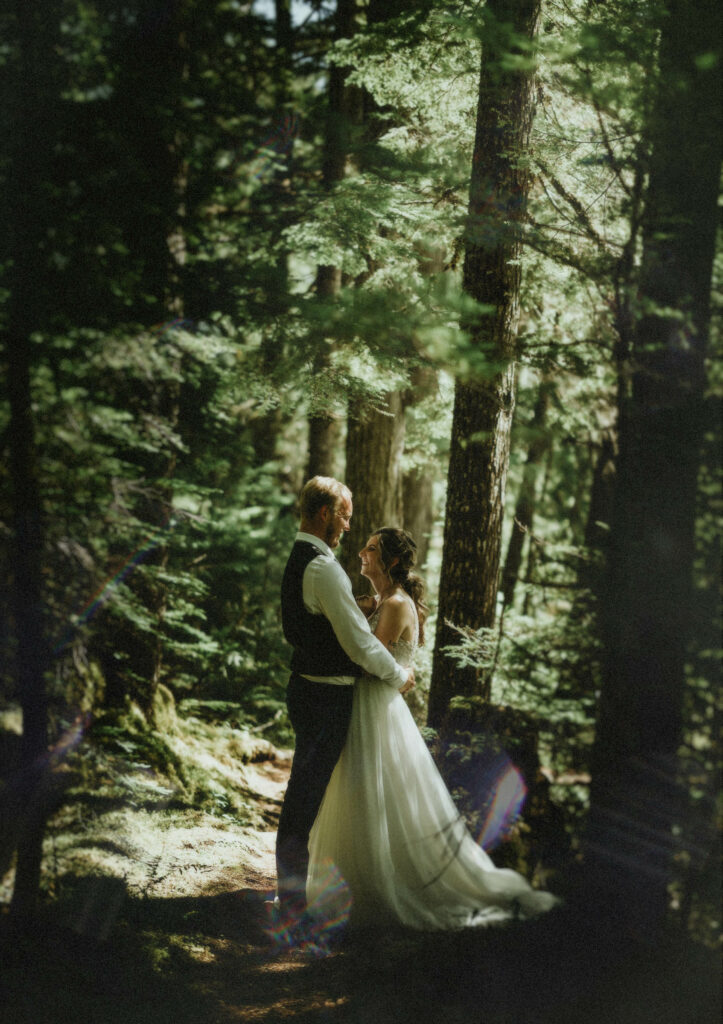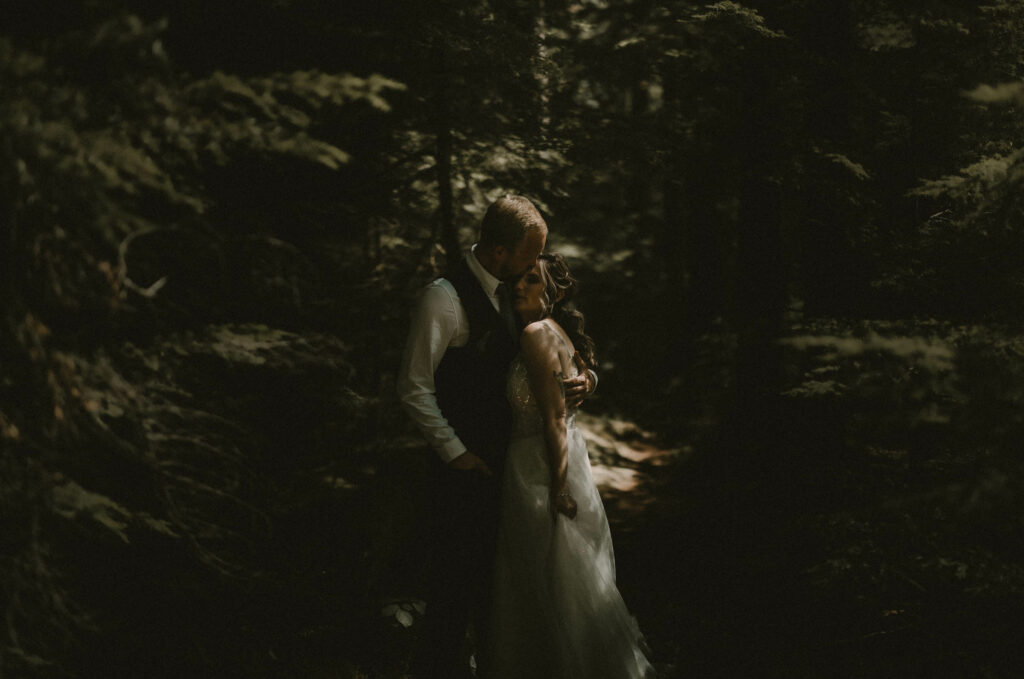 And then, the waterfall. As you can probably image, I always jump at the chance to get photos from the most epic angles. I'll climb rocks, trees, and sometimes even take the lens cap off my camera to get this incredible moments.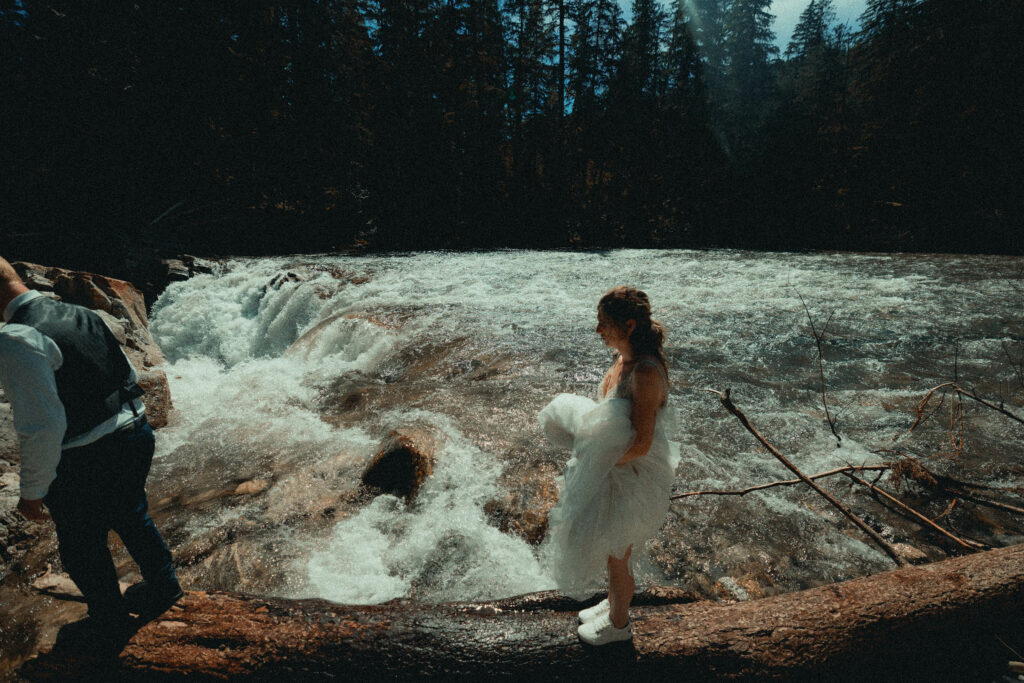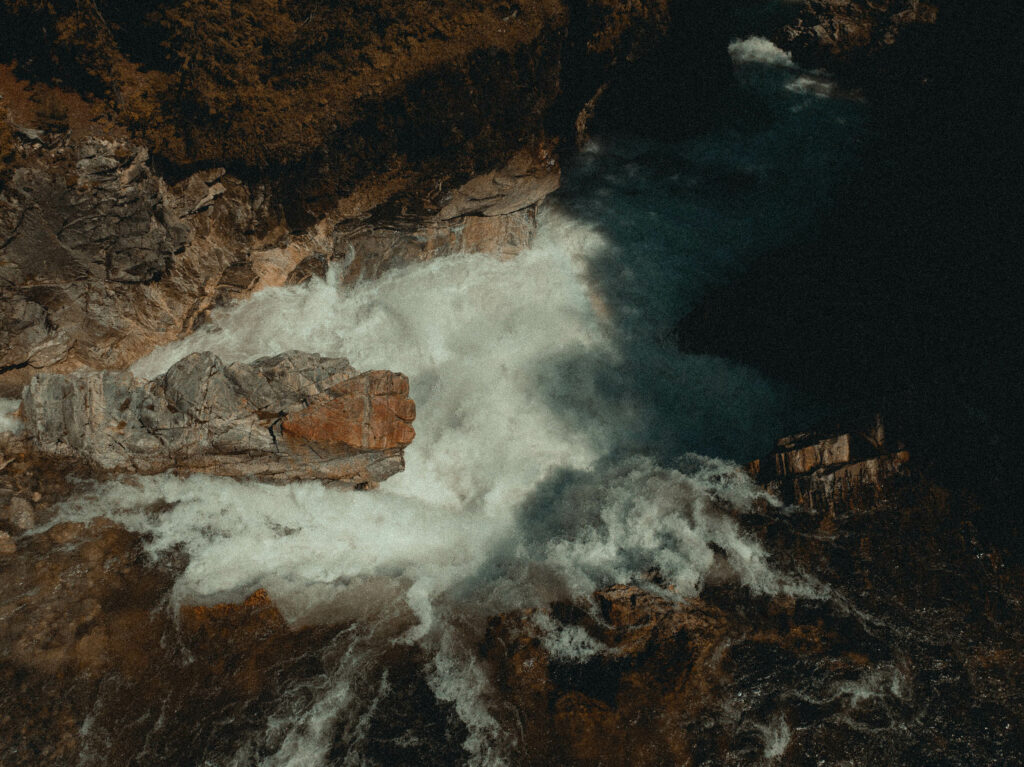 And we certainly did!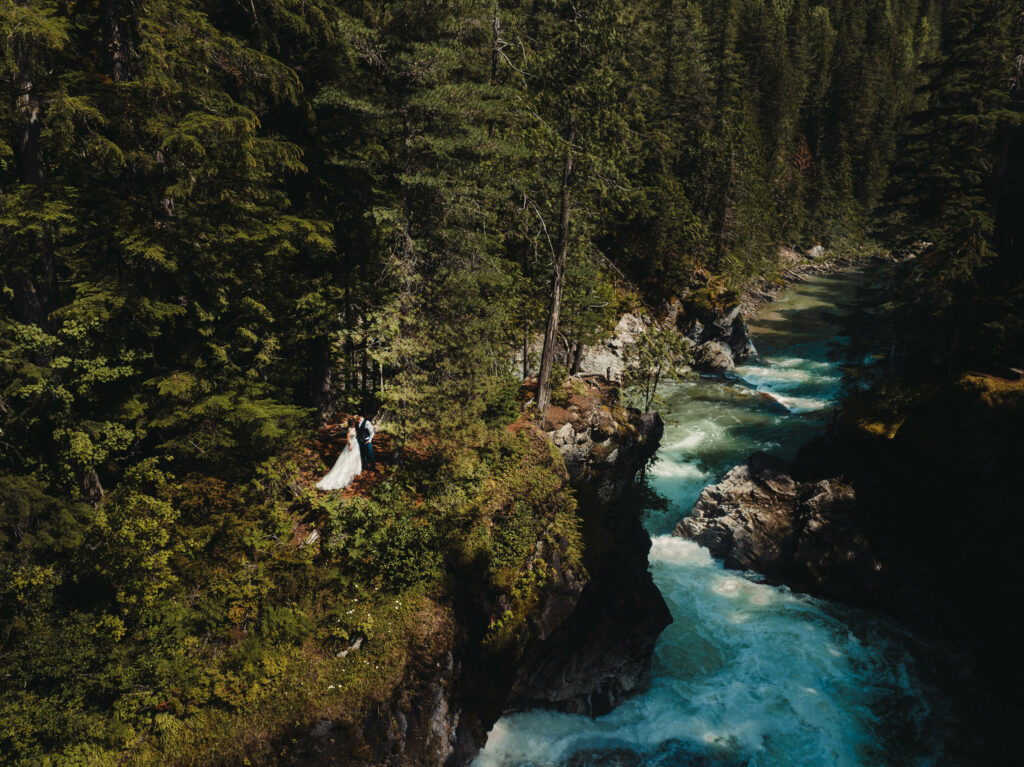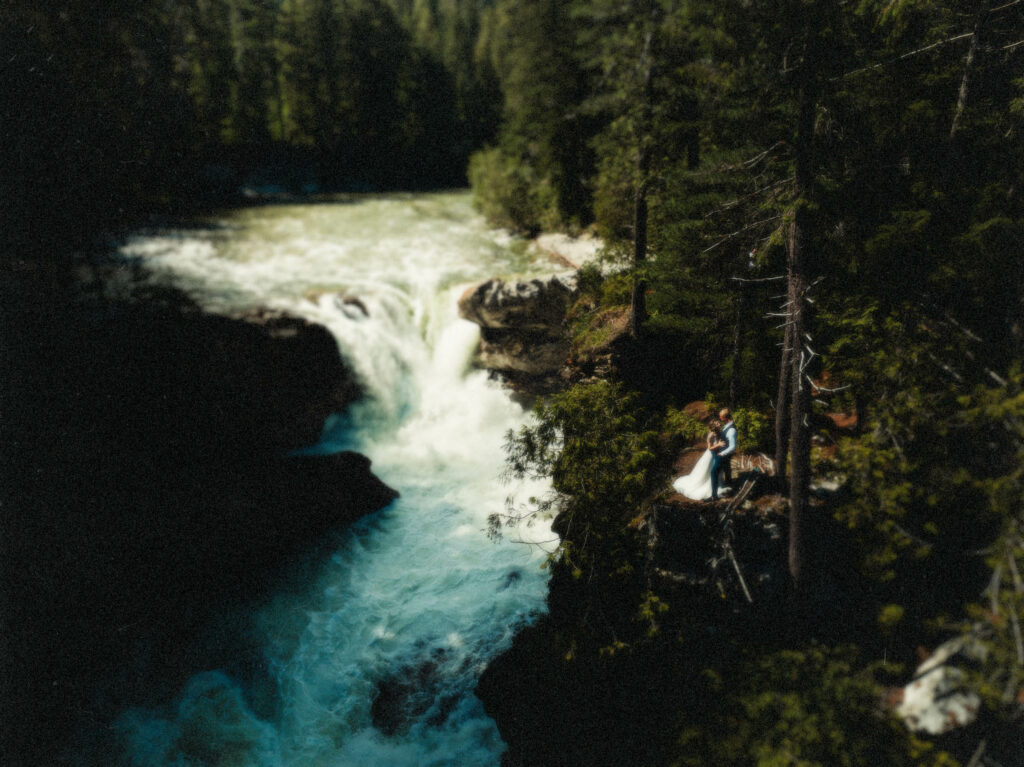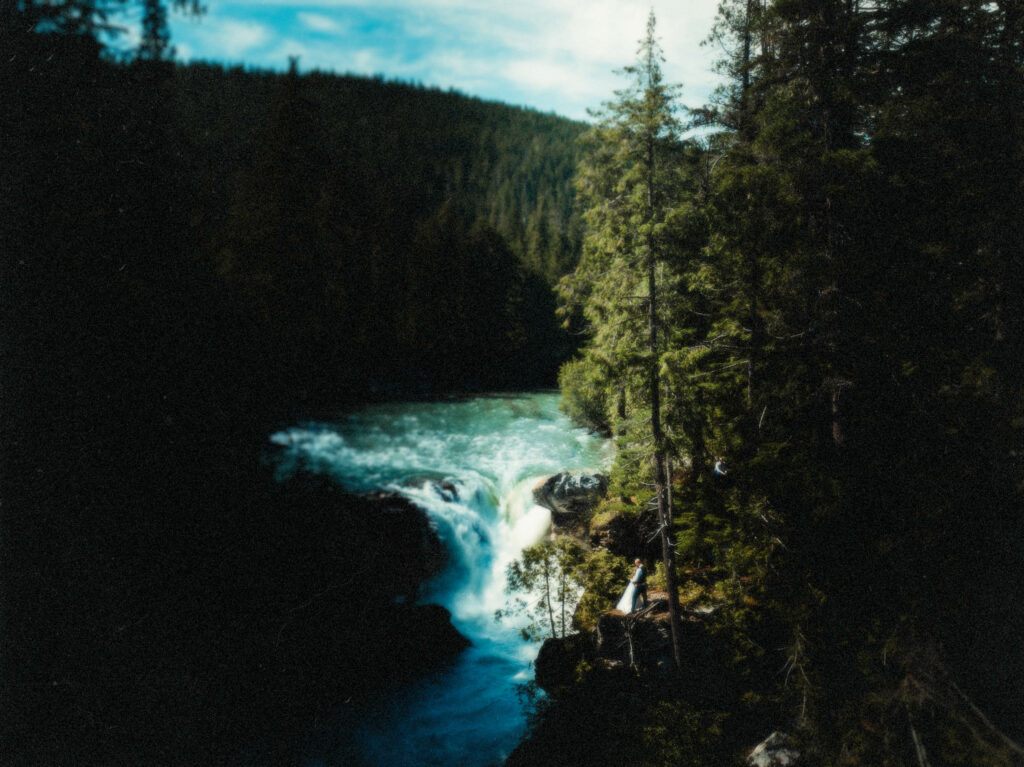 I've got to say, that's a new one. I haven't done anything quite like that before. Of course, the guys, being guys, had to step it up a notch. I present to you the groomsmen picture.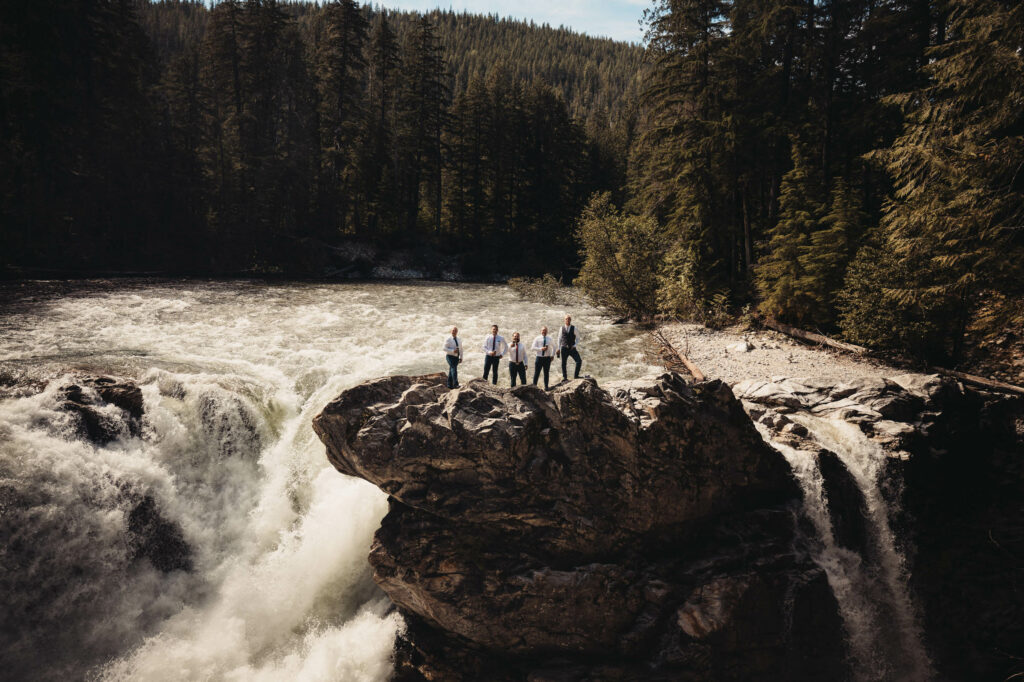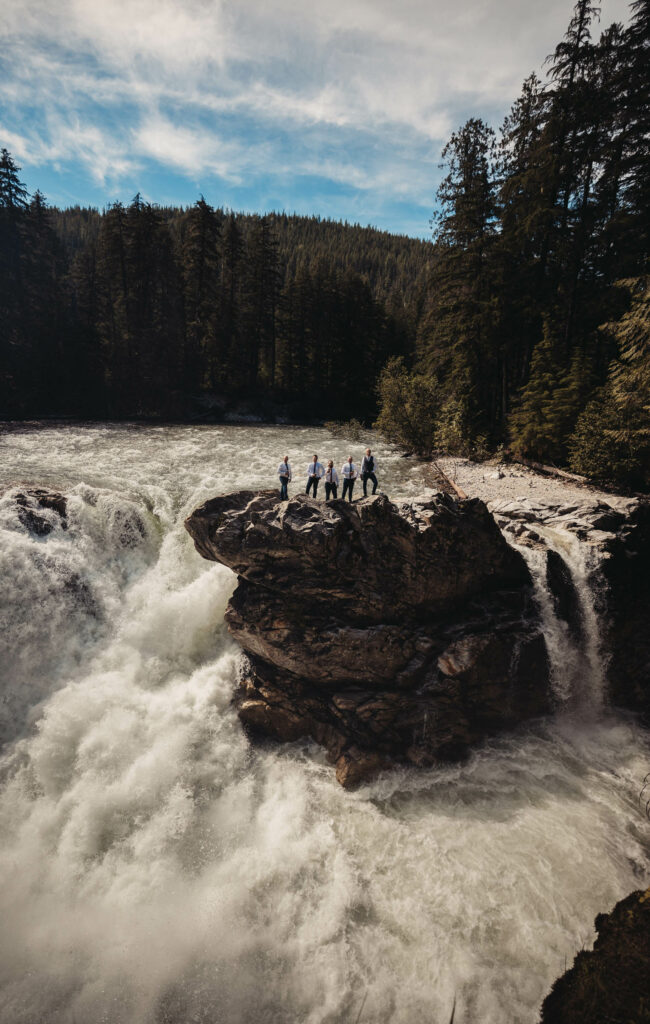 We all piled into the back of the truck, we had a few more formals!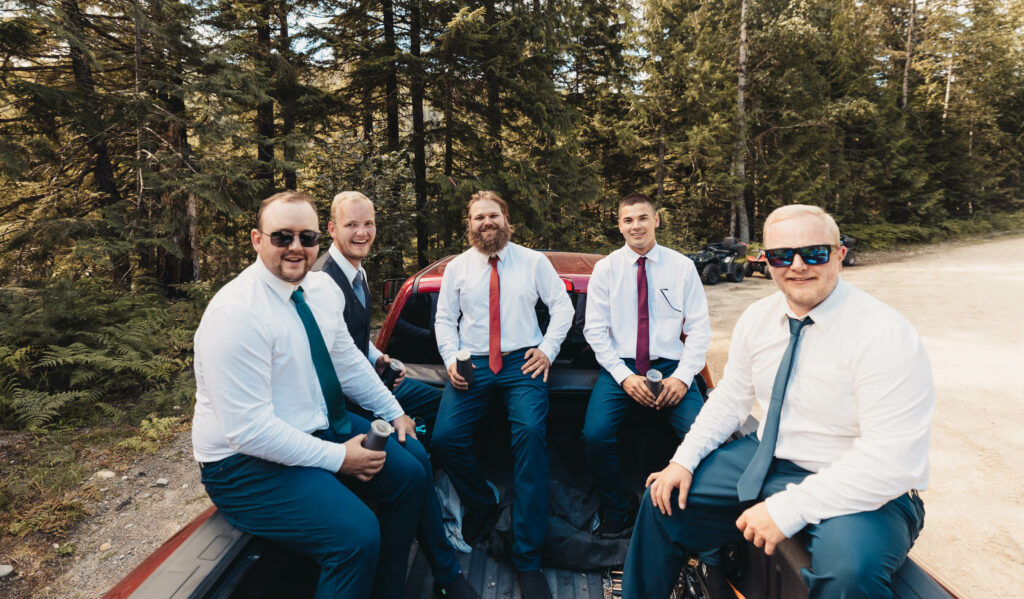 And now that you've seen the boys, check out this colour scheme and flowers for the girls!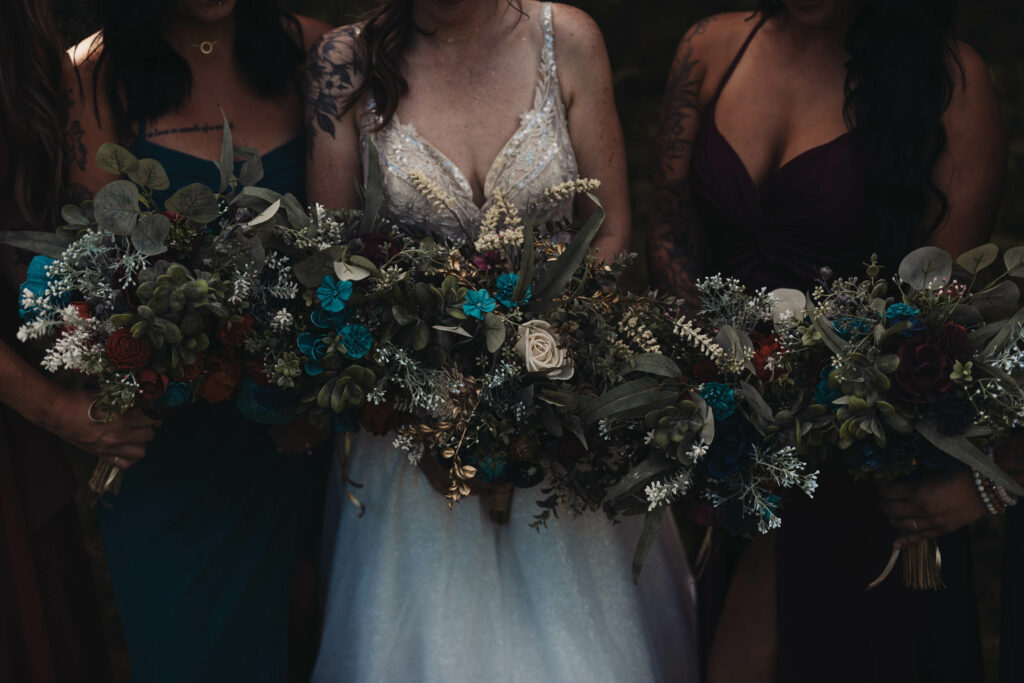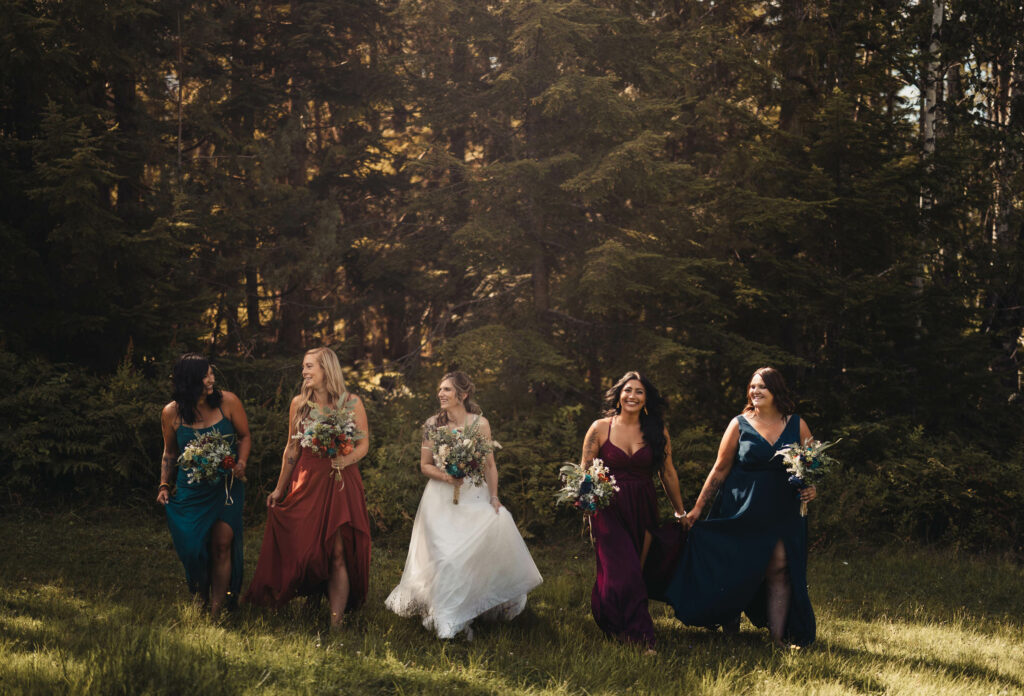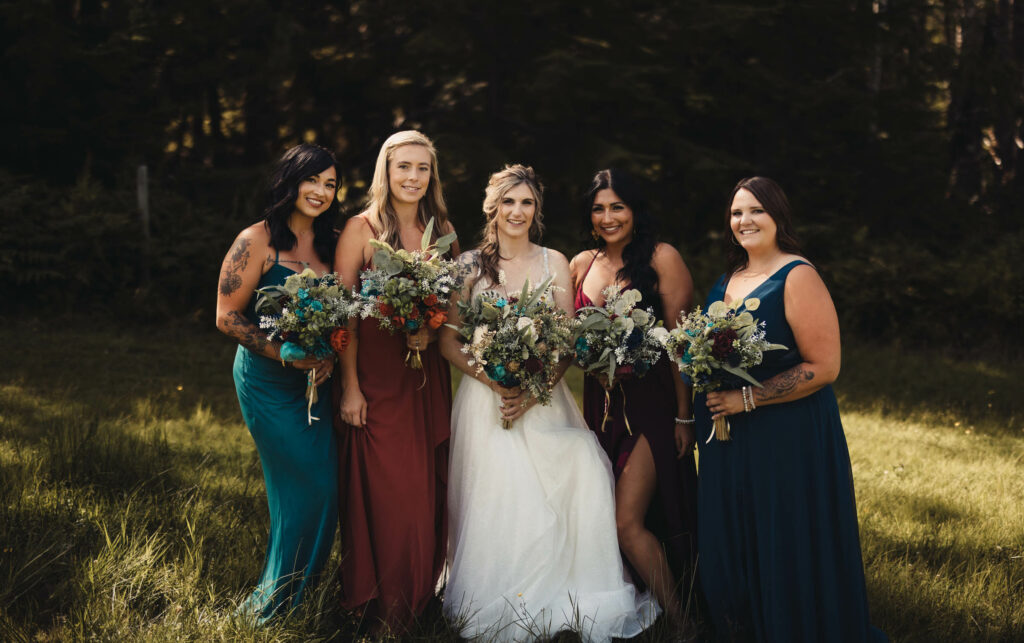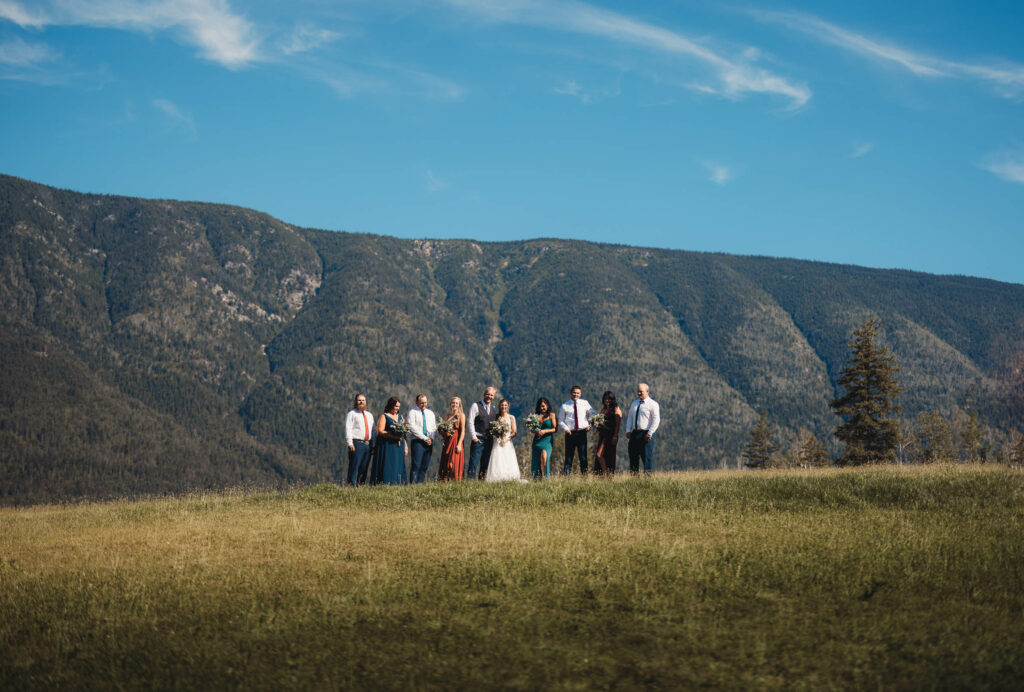 A few more photos, and we were ready for the 5pm ceremony.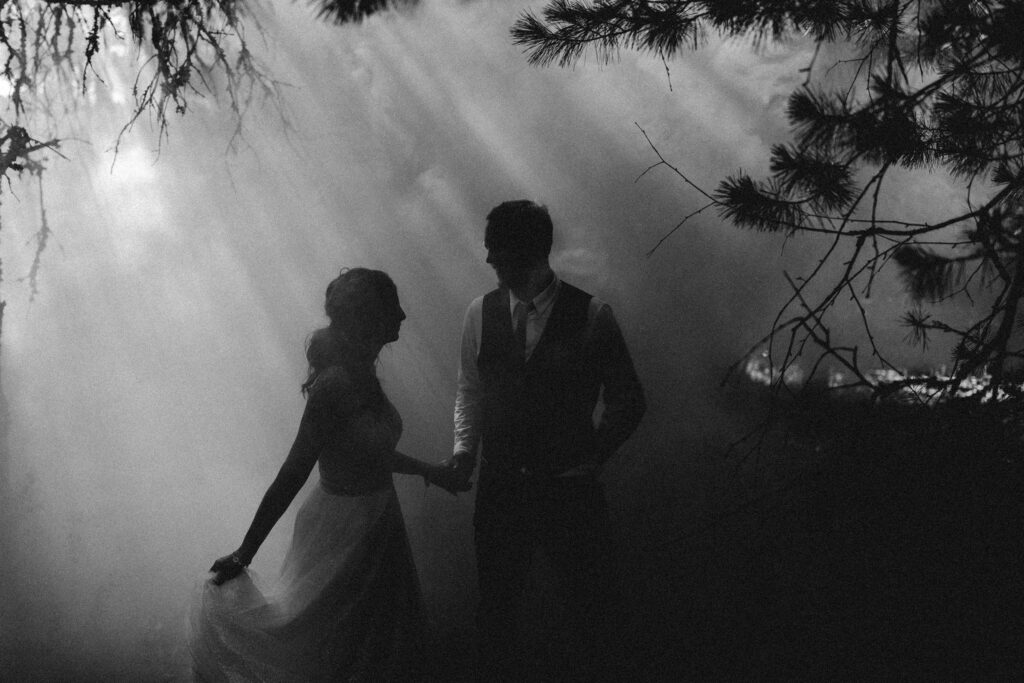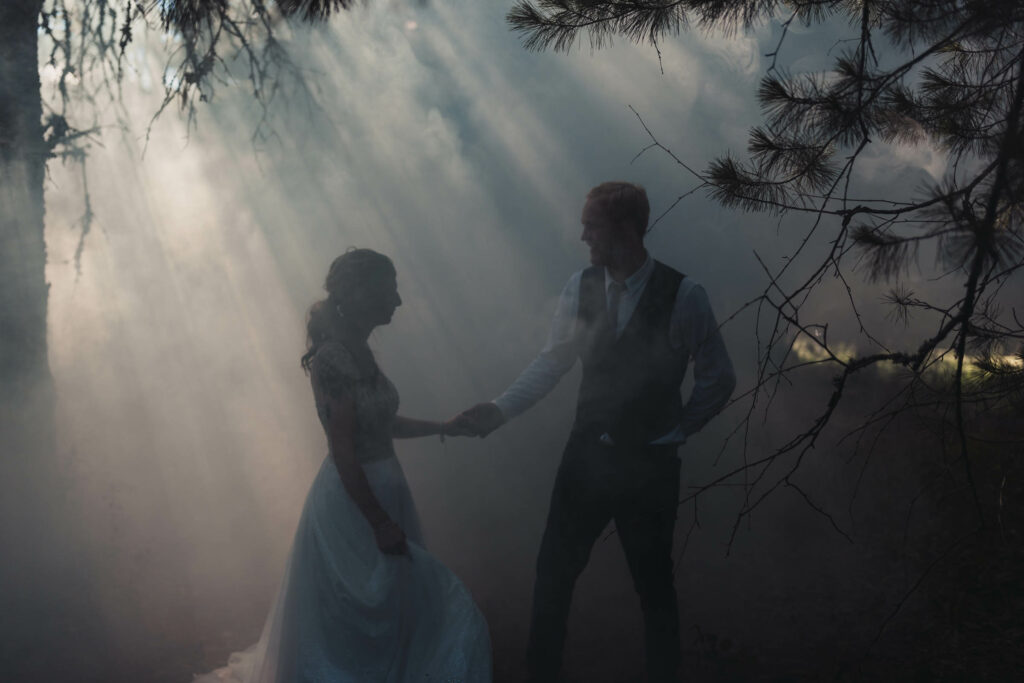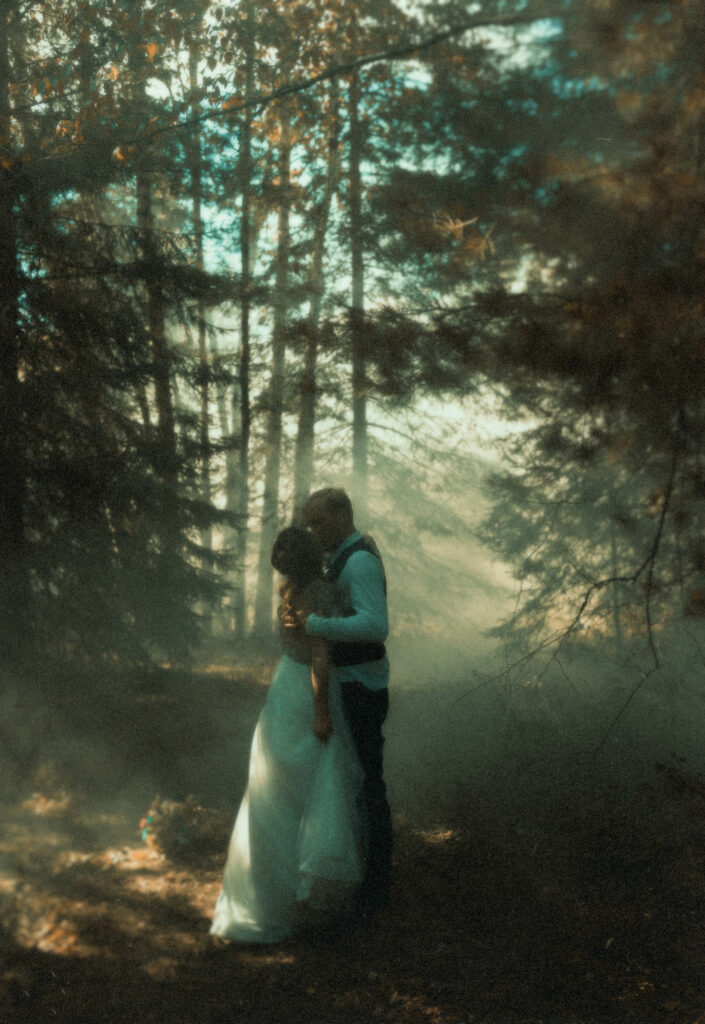 5pm is an amazing time, in early August, for a ceremony. The reason is that it's already begun to cool down, and it'll cool down even more from here on out.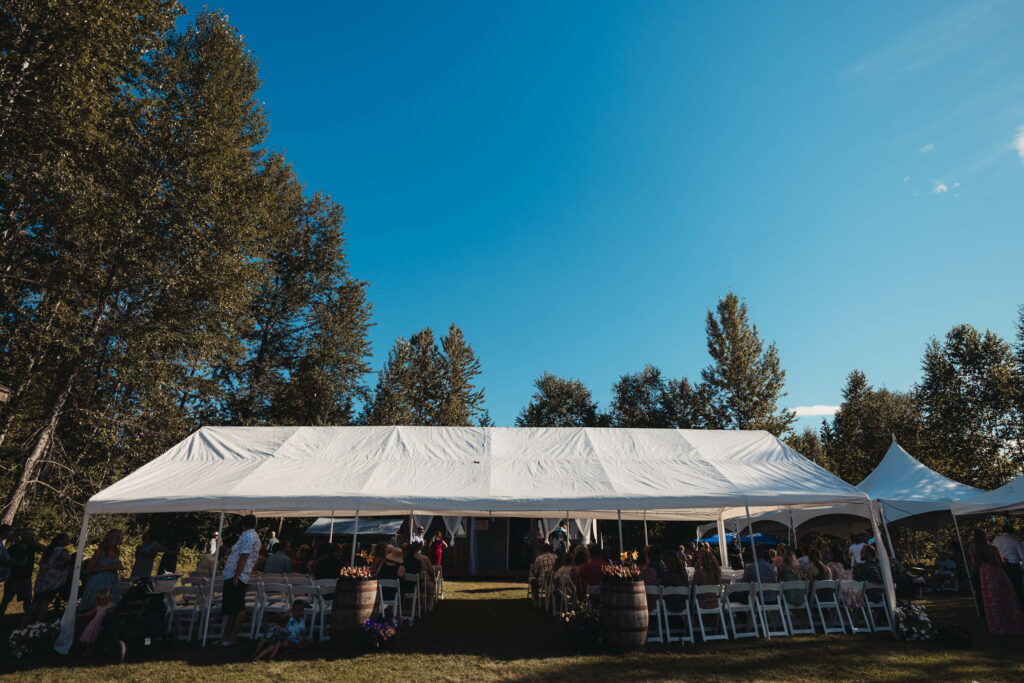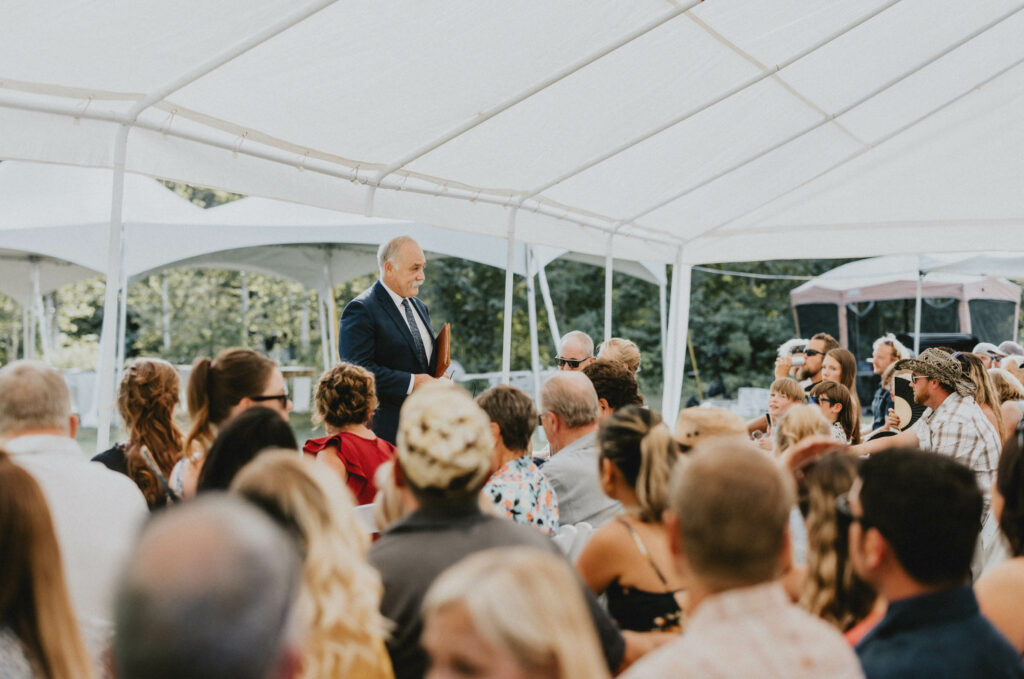 As tradition dictates, the beer boy did his diligent duty making sure everyone had ample refreshments.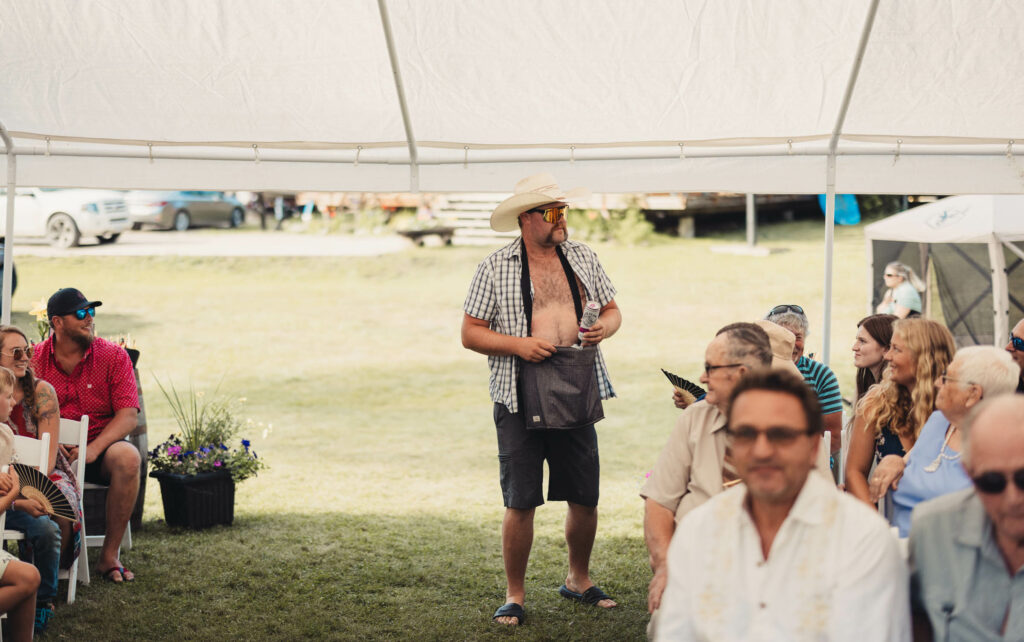 And then, the flowers girls and pokemon boys.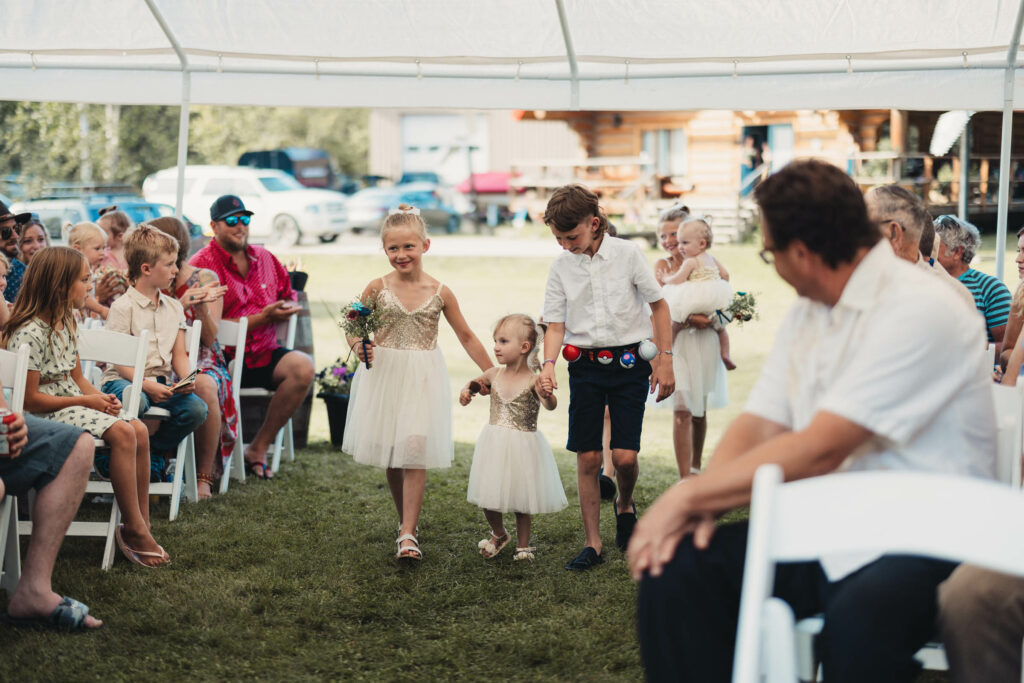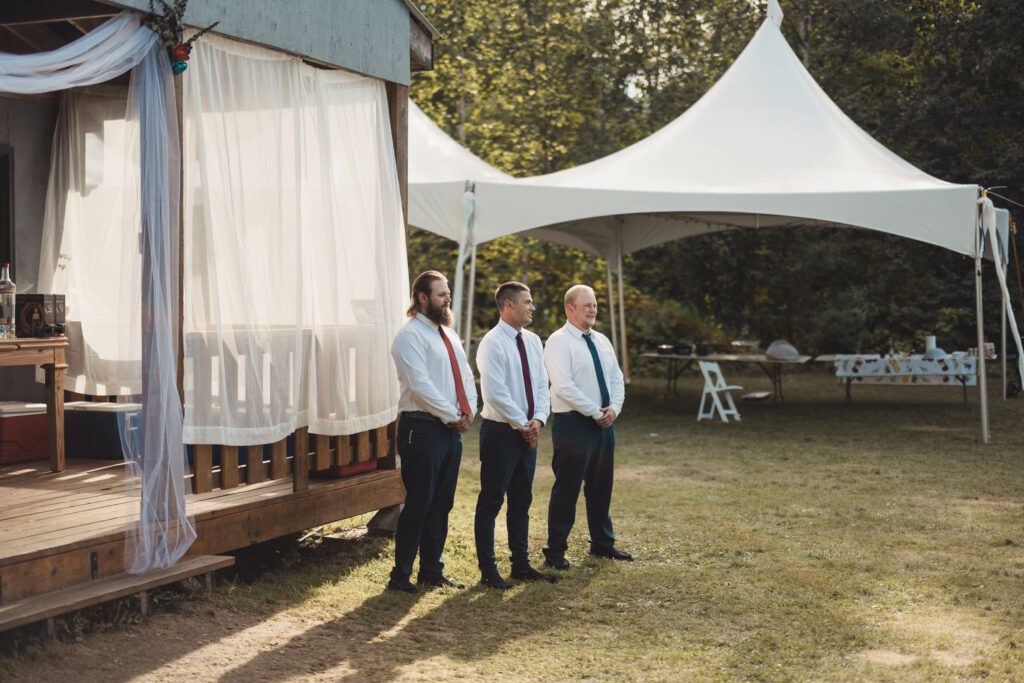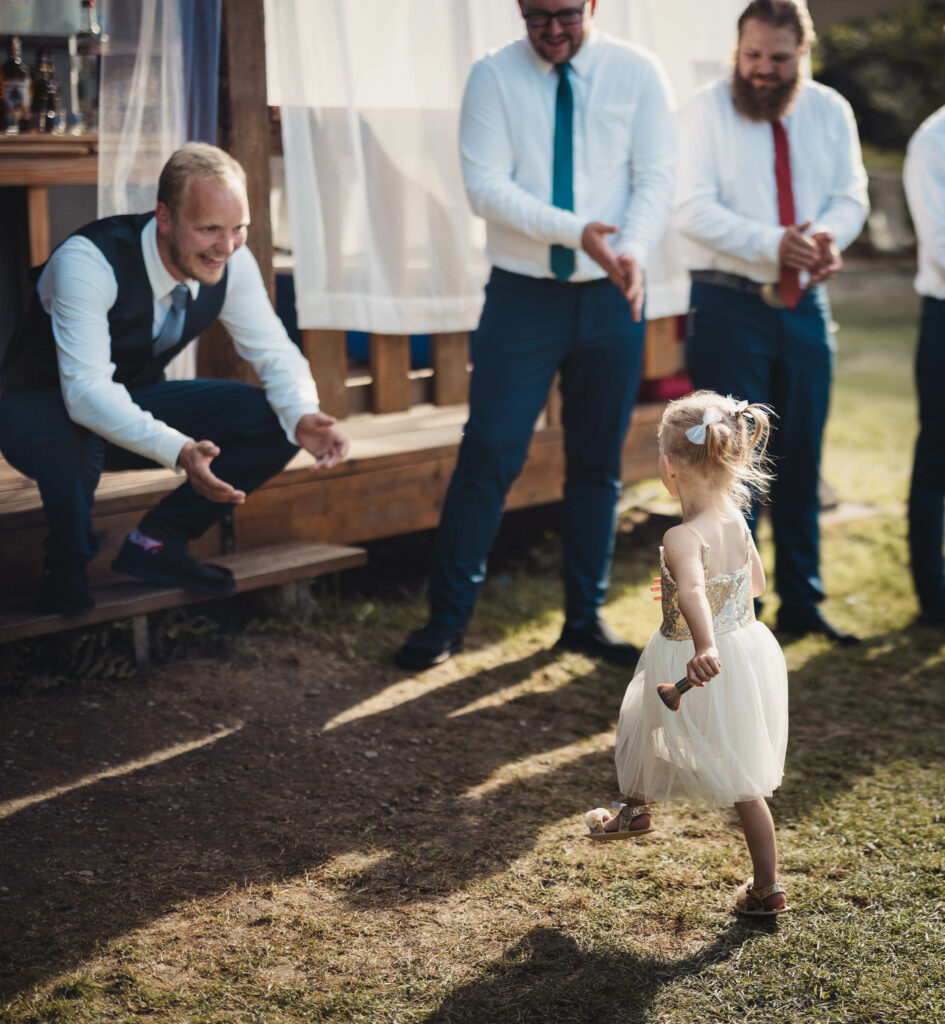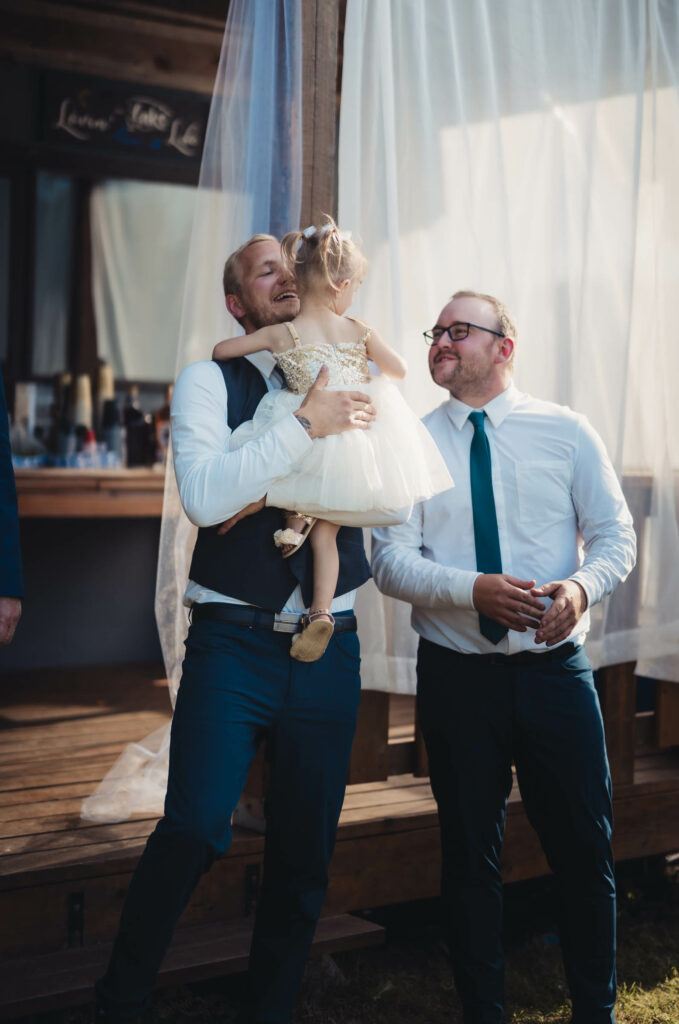 That's when everyone went silent. We saw her from a ways away, and the two of them locked eyes.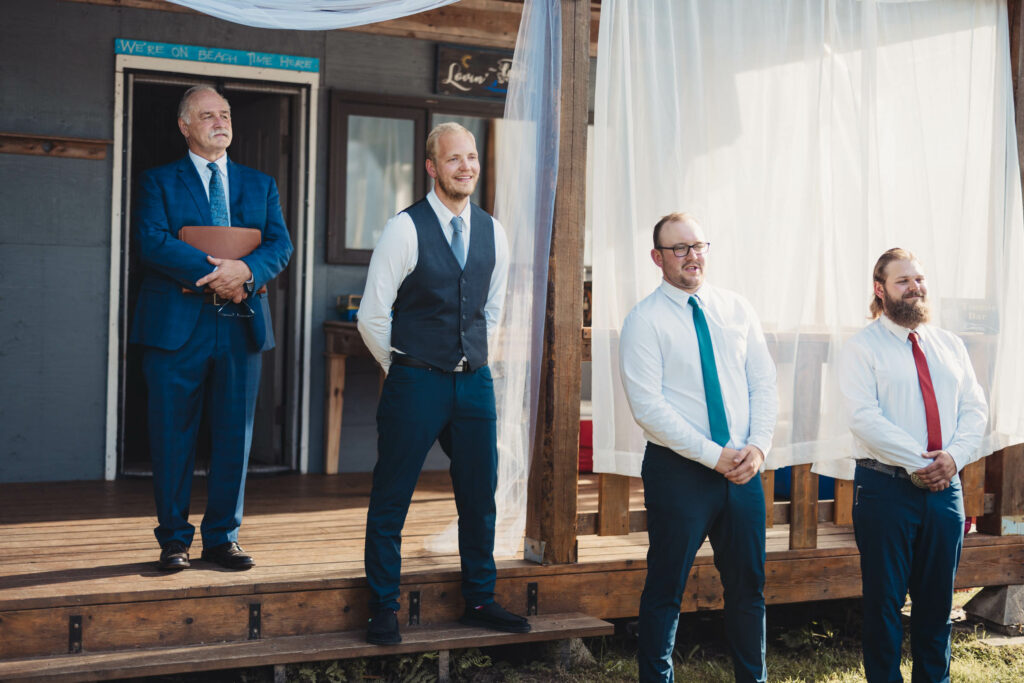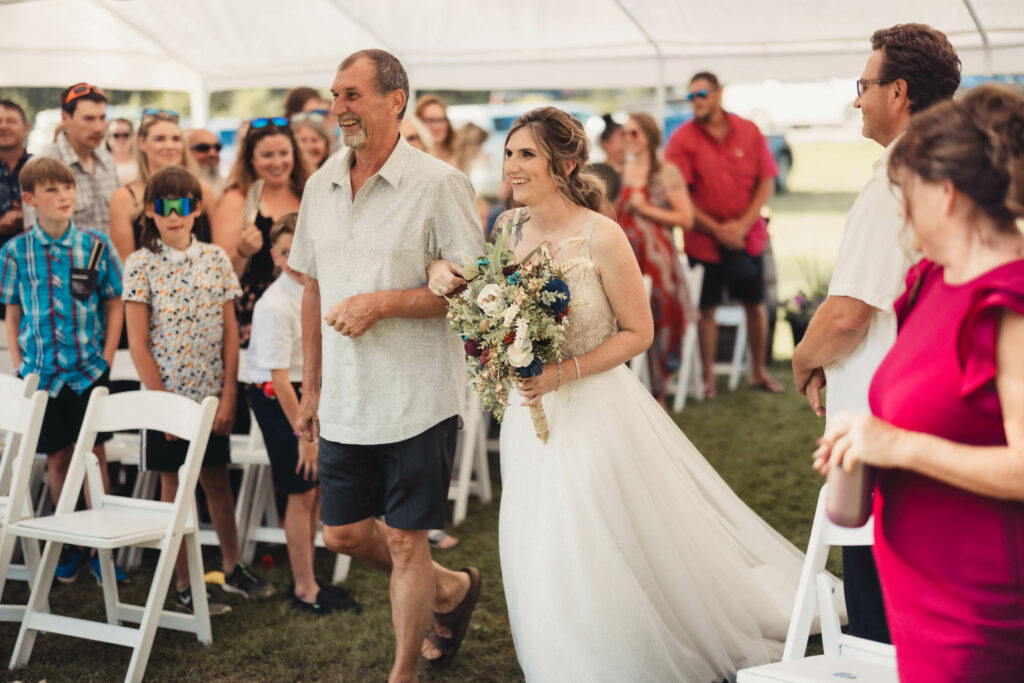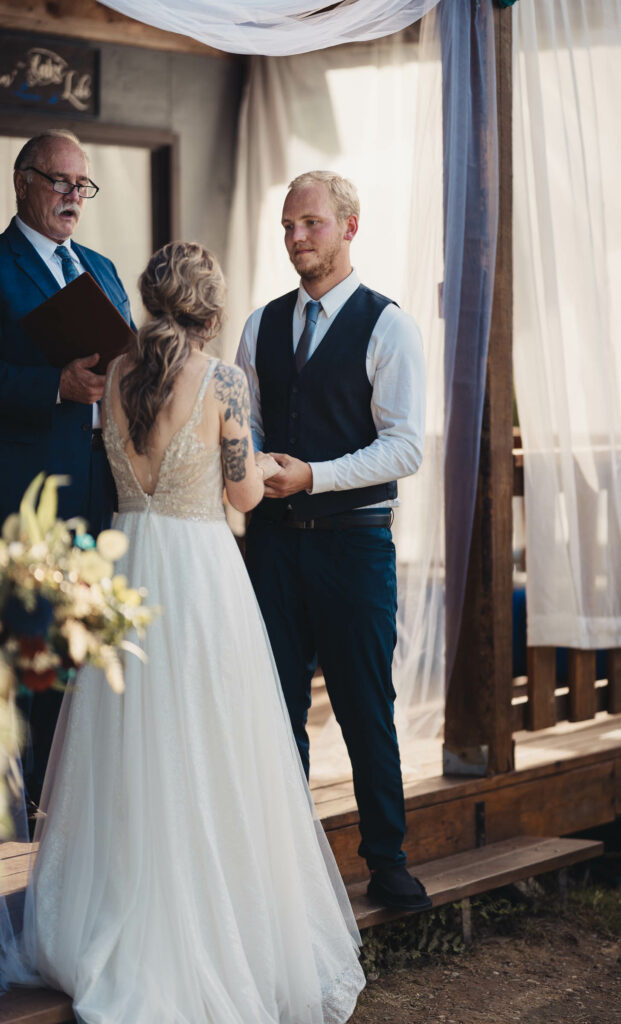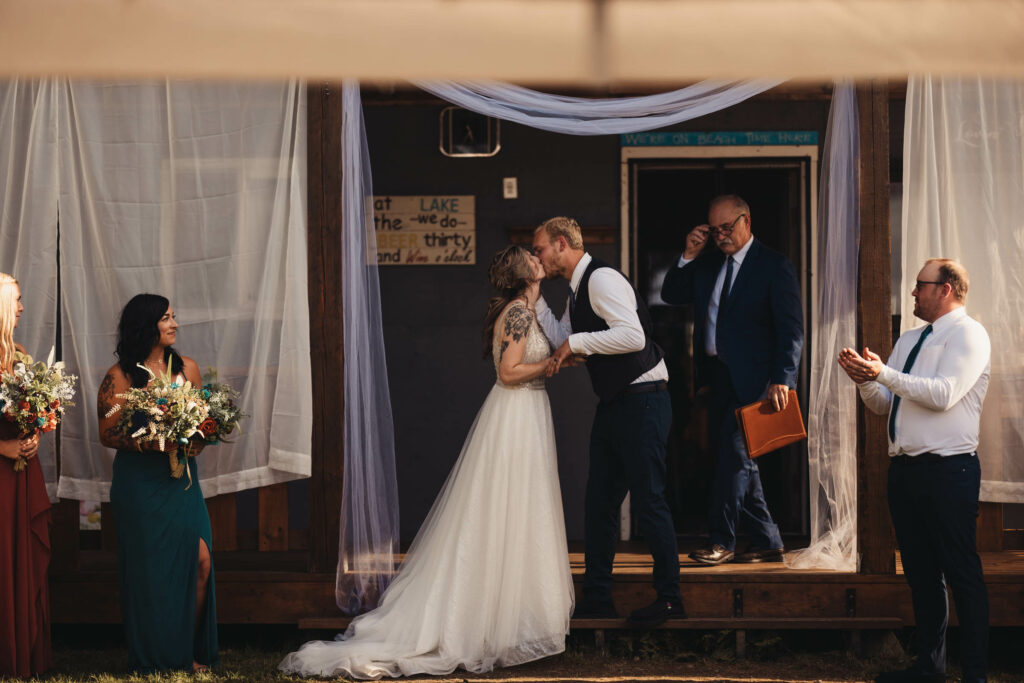 And, that's a good part of our day! Not our whole day though – there's a lot more pictures in the final album!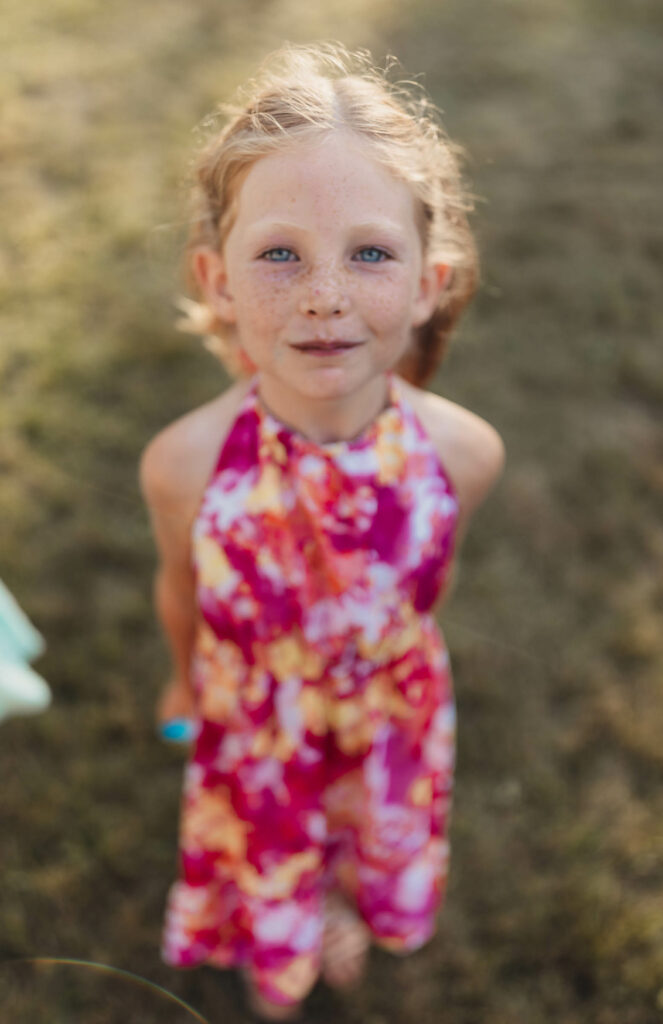 That is to say – there will be. In about two weeks, we'll have a massive album. And you'll want to see it. Just click here to sign up, and you'll be notified once the bride and groom have approved it!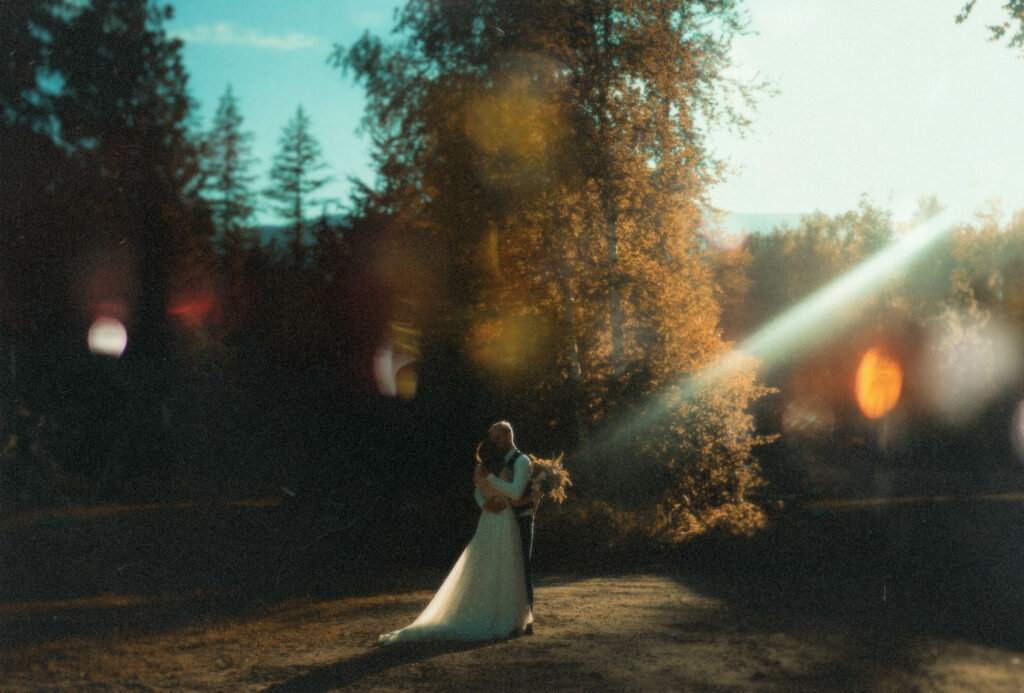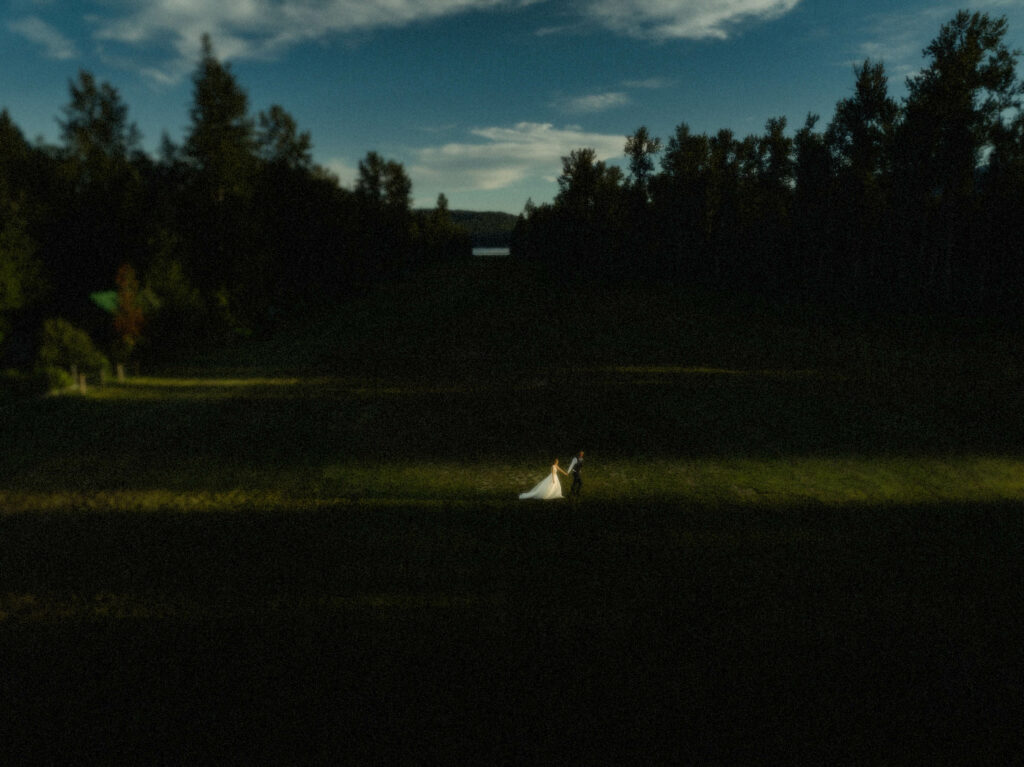 As you can imagine, this is a sampler – just a sneak peek, detailing this extraordinary day. And extraordinarily fun day!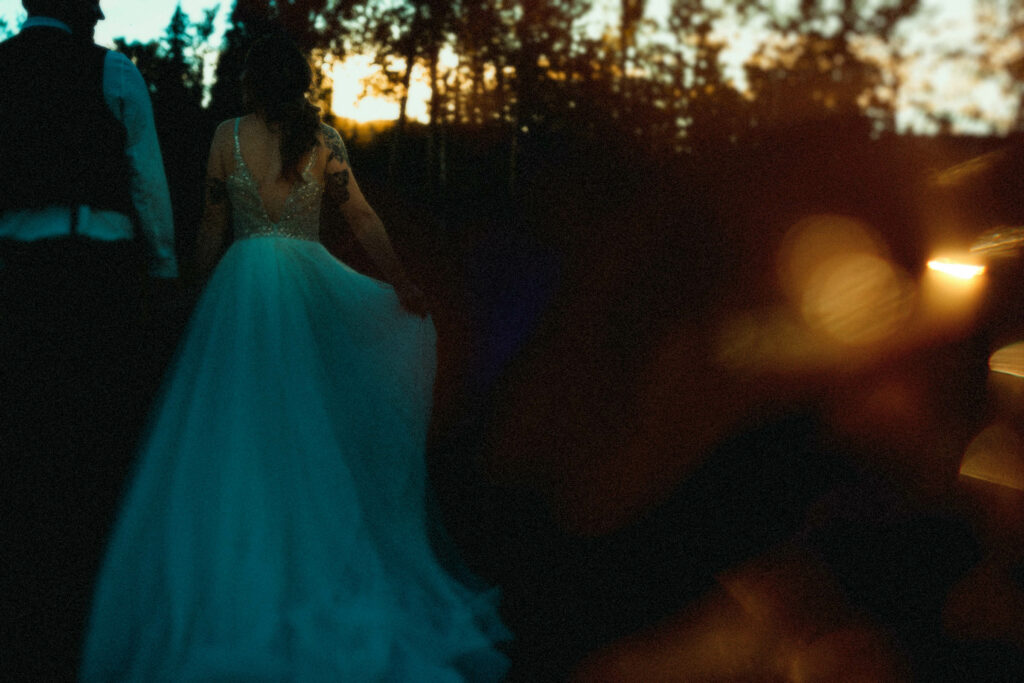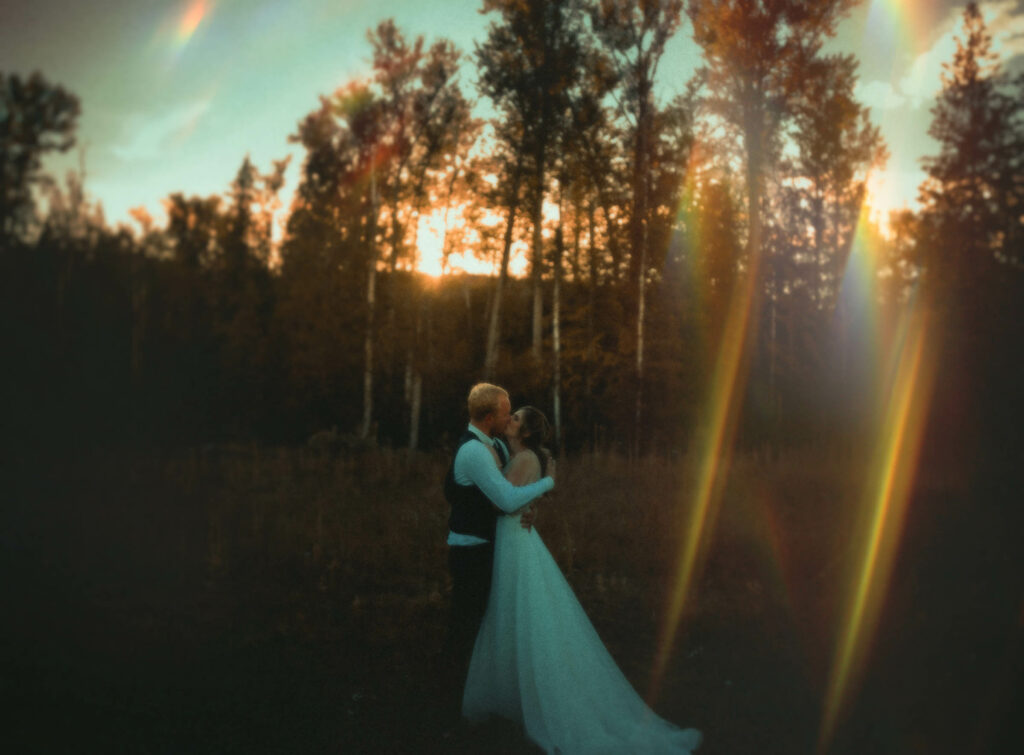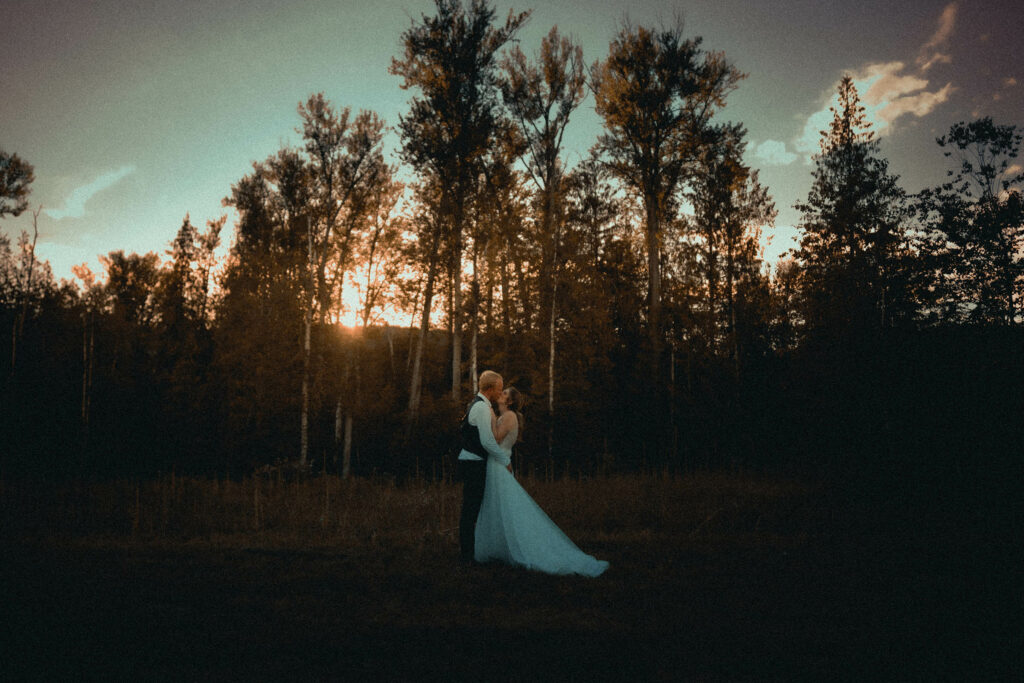 If you'd like to stay updated, feel free to follow me on Insta or Facebook. Or heck, contact me for a family shoot!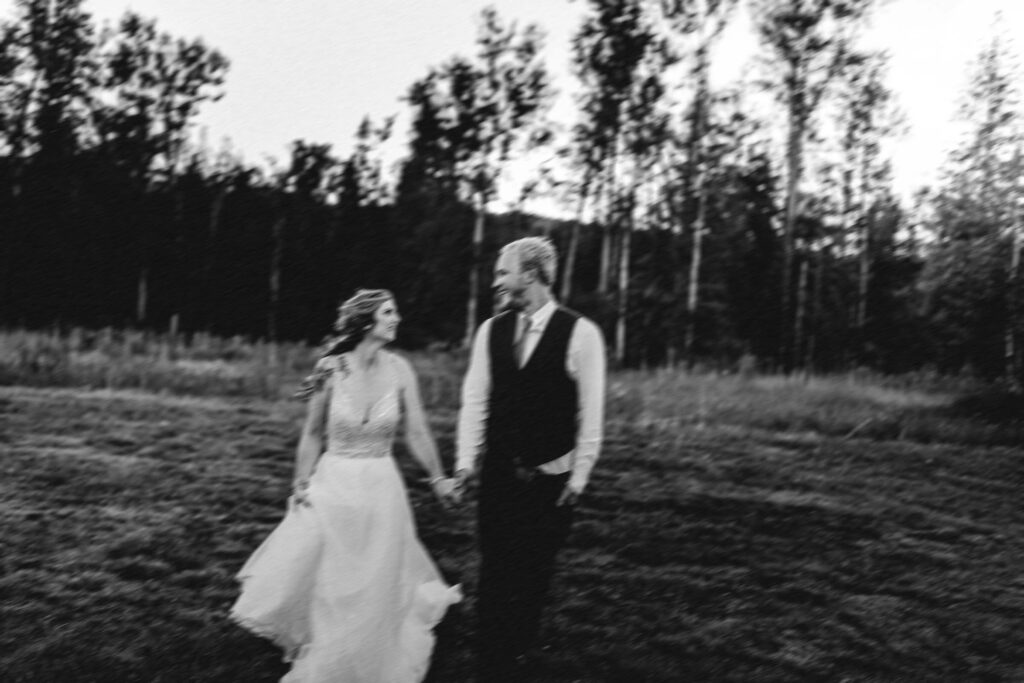 Until then, thank you for reading this far and I hope you loved this sneak peek!